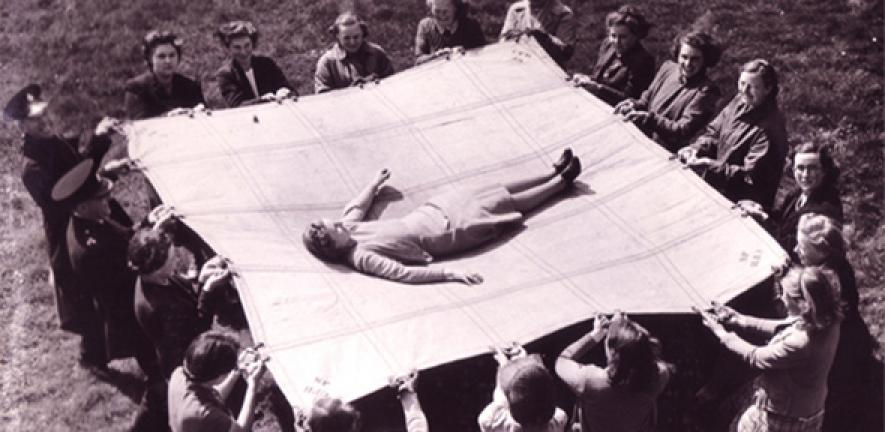 Bookings begin for Open Cambridge 2014 (12-14 September) on Monday, 18 August. A host of free and fun events is on offer as part of an ever-expanding programme that celebrates a diverse and thriving city with a uniquely rich historic heritage. 
We're pleased to offer an increased number of walks and even cycle tours that will get people out exploring the city.

Sue Long, Open Cambridge
There's always more to know about Cambridge and there are few better ways to learn more than to take advantage of the many free events organised by Open Cambridge 2014 (12-14 September).   The varied programme is a three-day celebration of a vibrant city and the diverse communities that have brought the city worldwide fame while remaining a thriving local and regional centre. 
This year's programme of more than 90 events offers something for everyone with plenty of family friendly events. The talks, tours and walks on offer to the public offer not only an insight into the history of the city as a centre for learning and research but also provide a chance for visitors to get an overview of the ways in which the city is changing and adapting to new challenges, a process that has taken place for hundreds of years.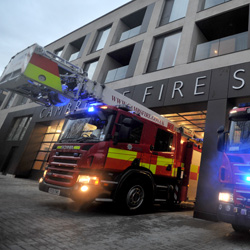 History has seen dramatic changes take place in the use of some of the city's most iconic buildings. Representatives from Cambridge Judge Business School, for example, will take groups of visitors on tours of the eye-catching landmark building that began its history as Addenbrooke's Hospital and now, as a world-class institution based in the centre of the city, attracts graduate students from around the world.
Cambridge is expanding fast as a hub of science and technology. As work begins on the North West Cambridge Development, there will be a chance to explore a site that will become home to a new community, look at the archaeology that has been uncovered in the process of making provision for construction, and admire art work created by volunteer groups who have made a scale model of the planned scheme out of cob, a building material made from clay and straw.
Each year the opportunity to visit buildings and gardens generally closed to the public attracts a growing number of visitors. Organiser Sue Long said: "In the seven-year history of Open Cambridge we've been thrilled and amazed by the enthusiasm of participants, both the groups and institutions who so generously open their doors to the public and those who flock to enjoy visiting places ranging from gardens to libraries, and talk to the people whose workplaces they are."
Additions to this year's programme include a chance to look at the workings of the Chronophage clock at Corpus Christi and a talk from historian Dr Christopher de Hamel about its high distractive design, and a tour of the city's newly re-opened Fire Station. Dr Nigel Woodcock, who has won an award for his teaching of undergraduates, will lead a walking tour of the building stones of Cambridge. The walk will include a visit to the Watson Collection of building stones at the Department of Earth Sciences.
Not surprisingly, commemoration of the centenary of the First World War is a strong theme in this year's Open Cambridge programme. Events exploring the ways in which the Great War was experienced, and is remembered today, range from a tour of Histon Road Cemetery, a talk at Cambridge University Library about wartime humour and cartoons, and a lecture about the experiences of women students at Girton College during two World Wars when the college played host to students evacuated from London.
Cambridge is renowned for the libraries, chapels and gardens that have been an integral part of collegiate life for more than 800 years. Many of the colleges have both old and modern libraries with the original libraries containing rare and precious volumes. The spectacular Wren Library at Trinity College is a treat to visit. Built well before the advent of electric light, its huge windows allow natural light to fill the space which is divided into deep bays holding a remarkable collection of materials – from Isaac Newton's personal library to AA Milne's original Winnie the Pooh manuscripts.
Another gem, less widely known but well worth a visit, is the Haddon Library on Downing Street, one of the UK's most important collections of books relating to the study of archaeology and anthropology. It was founded in 1920 by the pioneering anthropologist Alfred Haddon and holds an extensive collection of offprints gathered by the Victorian archaeologist Augustus Pitt-Rivers as well as the libraries of the distinguished pre-historians Charles McBurney and Grahame Clark.
Life in Cambridge has always involved sport as well as study. The Real Tennis courts will be opening their doors to visitors keen to get a taste of what is now a niche game. A match of tennis played by some of the top University players will give an idea of the rules of this ancient game. Less than a mile away is the new University Sports Centre. It is offering a tour by architects Arup Associates who designed this sleek and airy facility with its state of the art equipment. The University's Trampoline Club will showcase their skills in this stunning setting.
Walks are a strong feature of the programme. "We're pleased to offer an increased number of walks and even cycle tours that will get people out exploring the environment that many of them live or work in and encourage them to look afresh at places that they may pass on a daily basis," said Sue Long. "Each year the programme has benefited from more community groups keen to share places and facilities that mean so much to them. Among the many examples is the Abu Bakr Mosque in Mawson Road which is taking part for the second time."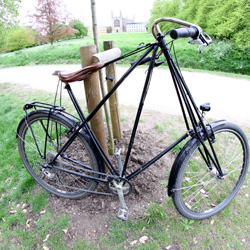 The Open Cambridge programme features a record number of more than 90 events. A greater number than ever before are run on a drop-in basis to maximise visitor participation.  For reasons of capacity, however, some of the ever-popular events must be booked in advance with online bookings opening on Monday 18 August. Early booking is recommended.
The grand finale to the weekend is the Bridge the Gap charity walk which, enjoyed by hundreds of people, annually raises substantial sums for Arthur Rank Hospice and Press Relief. To register for an early bird place on the walk go to www.arhc.org.uk/bridgethegap or collect a form from any branch of Cambridge Building Society. Alternatively, just turn up on the day.
Inset images: Cambridge Fire Station, Cambridge's Sergeant-at-Mace, antique bicycle.
---
The text in this work is licensed under a Creative Commons Licence. If you use this content on your site please link back to this page. For image rights, please see the credits associated with each individual image.
---