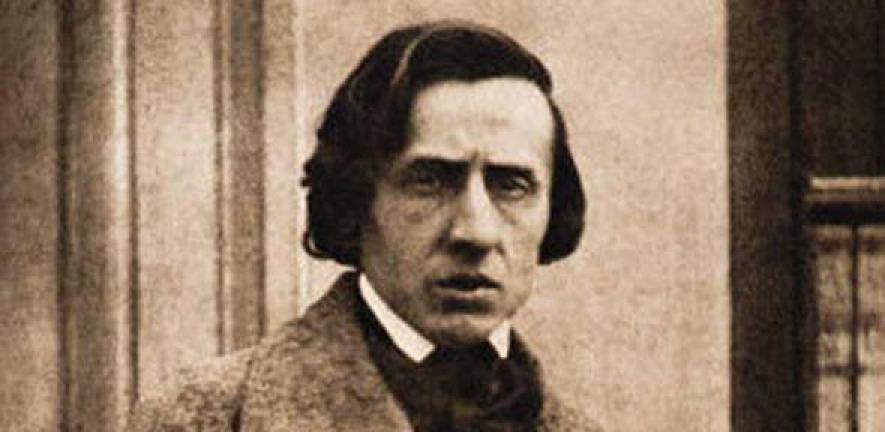 As 82 of the world's most accomplished young pianists gather in Poland for the 17th International Fryderyk Chopin Piano Competition, Juror and College Fellow Professor John Rink reflects on the challenges and rewards of selecting the winning performances.
In his day job, John Rink is Professor of Musical Performance Studies and a Fellow and Director of Studies in Music at St John's College. As a specialist in nineteenth-century music and performance studies, he is also one of 17 members of an international jury appointed to judge the prestigious Chopin Competition in Warsaw this autumn.
Hosted by the Fryderyk Chopin Institute, the competition occurs once every five years and is one of only a few devoted entirely to the works of a single composer. Professor Rink, whose musicological research has focused in particular on Chopin, highlights the importance of the competition to budding concert pianists as they forge their careers.
Rink attributes the enduring popularity of Chopin's music to its "timeless" quality: "One of the reasons why Chopin remains such a popular composer – and, as we will hear in the competition, a composer who invites ever-new interpretations – is because of the rich potential and possibility within the music, which means that it's not tied to a given time. Instead, it is open to all of us to feel, interpret and make our own as we wish. And that's a very special property."
During his short career, Chopin (1810-49) composed some 270 works, all of which involve the piano, with the majority consisting of solo piano music. He is widely regarded as one of a handful of composers who understood the instrument "from within". After attending a recital given by Chopin in 1841, a contemporary critic wrote: "In truth, nothing equals the lightness, the sweetness with which the composer preludes on the piano; moreover nothing may be compared to his works full of originality, distinction and grace."
Professor Rink's research has resulted in the publication of books, articles, editions and catalogues of Chopin's works, as well as a range of books and articles on the subject of musical performance. He currently directs the £2.1 million AHRC Research Centre for Musical Performance as Creative Practice, and the online research projects Chopin's First Editions Online (funded by the Arts and Humanities Research Council) and Online Chopin Variorum Edition (funded by the Andrew W. Mellon Foundation). He is also a noted lecture-recitalist, specialising in particular on performances using historic pianos.
In Warsaw he will be part of a hand-picked international jury, led by Polish pianist Katarzyna Popowa-Zydroń and comprising classical pianists and music specialists from Poland, Russia, France, Japan, China, the USA, Argentina, Vietnam and Latvia. Their work will be undertaken in three successive rounds of five days each, culminating in the nail-biting Finals when the winners will be chosen. Rink comments: "Listening eight hours a day to pianists playing Chopin may sound like a pleasure, but it will require intensive concentration and enormous stamina, as well as the application of consistent, sound criteria in order to give each competitor a fair crack of the whip. The debates between members of the jury are likely to be lively, to put it mildly!"
For Rink, practical musicianship and scholarly research are not alternatives, but rather two sides of a unified approach to performing, analysing and writing about music – experiences he will draw on in his role as competition juror.
"One of the things that a scholarly approach has helped me to develop over the years is ways of understanding other people's performances in their own terms. What is a pianist doing? What is he or she trying to get across? Have they discovered something in the music that I have never found there myself? Such discoveries can be enlightening and invigorating. Even if I disagree with aspects of their performance, I may nevertheless regard it as a brilliant conception."
The Chopin Competition recitals commence on 3 October 2015, with the winners' concerts scheduled for 21 –23 October at the Warsaw Philharmonic Concert Hall.
A series of videos created by the Chopin Institute, documenting the jurors' personal expectations and approaches to the competition, is available on YouTube.
This article was originally published on the St John's College website.
---

The text in this work is licensed under a Creative Commons Attribution 4.0 International License. For image use please see separate credits above.
---