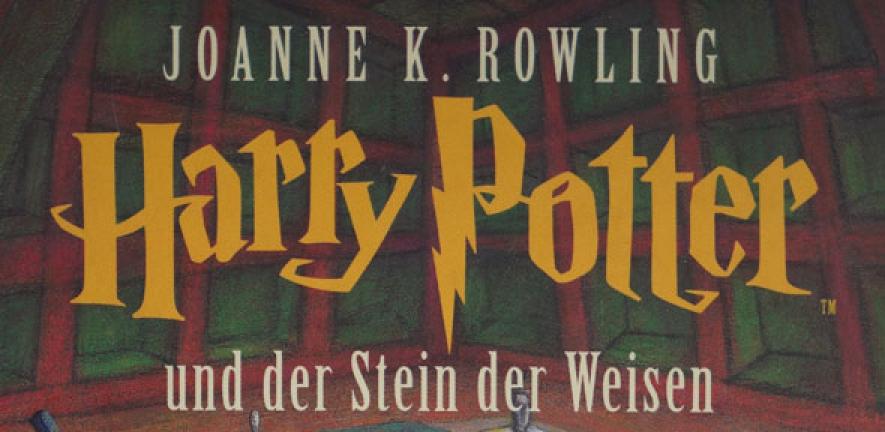 "A human translator will beat any machine any day" proclaims Klaus Fritz, the translator of the Harry Potter books into German.
"A human translator will beat any machine any day"

Klaus Fritz, translator of Harry Potter into German
This goes down well with the assembled crowd, 115 GCSE and A-level students, accompanied by 37 teachers, representing 30 schools from across the UK.
The event (held on 13 June at Murray Edwards College) is part of the Cambridge Online German for Schools (COGS) programme run by the University's Department of German and Dutch.
Other highlights of the day include a talk by Mike Mitchell, an award-winning translator of German literature into English; workshops and a panel discussion on the merits of translation.
Among the distinguished panelists is Dr Rowan Williams, Master of Magdalene College, Cambridge, and himself a translator of German poetry. Dr Williams describes growing up in a bilingual household and how this continues to inform his love of and respect for translation. Yet more inspiration comes from Duncan Large, Director of the British Centre of Literary Translation, Paul Kaye from the European Commission and Fiona Rintoul, a writer and translator.
During the course of the day, speakers, students and teachers exchange views about the joys and frustrations of translation, but are unanimous about the cultural importance of learning languages.
The day ends with Cambridge's Dr John Guthrie giving a talk to launch 'Germans in Britain', a touring exhibition from the Migration Museum Project, which is currently on display at Murray Edwards College, followed by a Q&A about studying German at the University today.
The event was generously supported by the Schröder Fund, Cambridge.
The Cambridge German Network is part of the wider Think German Network initiative across the UK. The aim of the network is to support the teaching and learning of the German language, to facilitate contacts between institutions interested in German culture and to promote the collaboration of academic and business partners.
COGS is a forum developed by the Department of German and Dutch at the University of Cambridge for teachers of German at all levels to share user-reviewed classroom materials.
---

The text in this work is licensed under a Creative Commons Attribution 4.0 International License. For image use please see separate credits above.
---