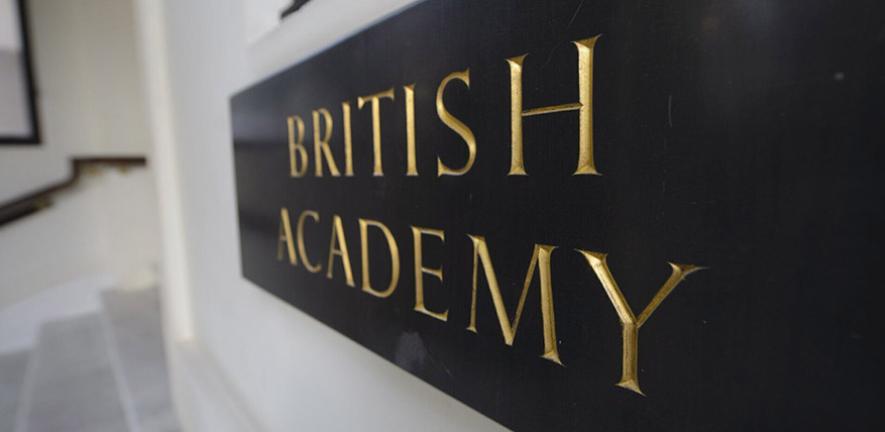 Five academics from the University of Cambridge have been made Fellows of the prestigious British Academy for the humanities and social sciences.
The academics have been elected to the fellowship this year in recognition of their work in the fields of literature, visual culture, memory, history and heritage, and are among 85 distinguished scholars to be elected to the British Academy in 2022. 

Professor Virginia Cox (Faculty of Modern and Medieval Languages and Linguistics; Trinity College)
Virginia Cox's research focuses on Renaissance and Counter-Reformation Italian literature, on the history of the reception of classical rhetorical theory in Italy between the 13th and 16th centuries, and on the history of Italian early modern writing by women.
Professor Richard Henson (MRC Cognition and Brain Sciences Unit)
Richard (Rik) Henson's primary research focus is how the brain 'remembers' things. His work uses focuses on trying to understand how our brains support different types of memory, which is vital for understanding the memory problems associated with brain damage and disease. He is current president of the British Neuroscience Association.
Professor Heonik Kwon (Department of Social Anthropology; Trinity College)
Heonik Kwon is the author of prize-winning books on the historical memories of the Vietnam War, Asia's Cold War, and the Korean War. He is currently working on the history of cultural internationalism in the 20th century and beyond as part of a five-year research project called Beyond The Korean War.
Professor Marie Louise Sorensen (Department of Archaeology; Jesus College)
Marie Louise Sorensen specialises in European prehistory, gender and theory, as well as contemporary heritage politics: in particular around conflict, including destruction and reconstruction. Sorensen has recently worked on early colonial expansion into the Cape Verde islands, and investigated domestic life in Bronze Age Hungary.
Professor Emma Wilson (Faculty of Modern and Medieval Languages and Linguistics; Corpus Christi College)
Emma Wilson researches contemporary visual culture, modern French literature and gender. She has written on contemporary women filmmakers in France, along with the uses of cinema to respond to loss and pain in her book Love, Mortality and the Moving Image. Wilson's book on filmmaker Céline Sciamma was published last year.

Founded in 1902, the British Academy is the UK's national academy for the humanities and social sciences. The Fellowship claims over 1600 of the leading minds in these subjects from the UK and overseas, with other Cambridge fellows including the classicist Professor Dame Mary Beard and the historian Professor David Reynolds. The Academy is also a funding body for research, nationally and internationally, and a forum for debate and engagement.

"I am delighted to welcome these distinguished and pioneering scholars to our Fellowship," said new President of the British Academy, Professor Julia Black. "I am equally delighted that we have so many new female Fellows. While I hope this means that the tide is finally turning for women in academia, there is still much to do to make the research world diverse and open to all." 
"With our new Fellows' expertise and insights, the Academy is better placed than ever to open new seams of knowledge and understanding and to enhance the wellbeing and prosperity of societies around the world," said Black.
---

The text in this work is licensed under a Creative Commons Attribution 4.0 International License. Images, including our videos, are Copyright ©University of Cambridge and licensors/contributors as identified.  All rights reserved. We make our image and video content available in a number of ways – as here, on our main website under its Terms and conditions, and on a range of channels including social media that permit your use and sharing of our content under their respective Terms.
---