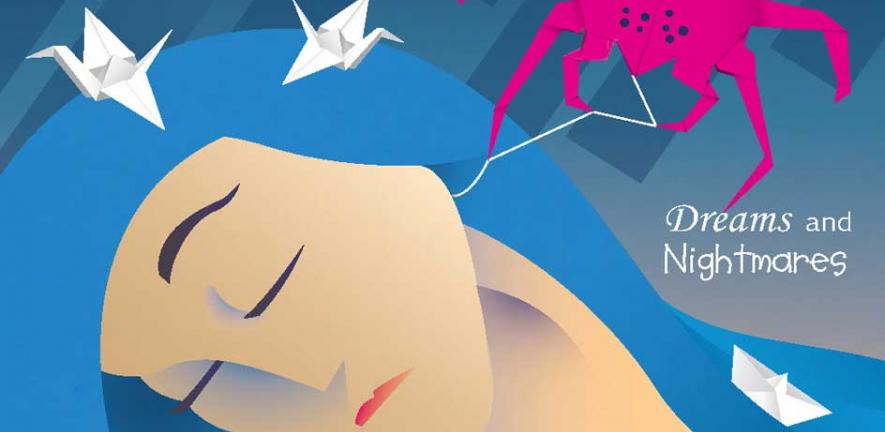 Dreams and Nightmares permeate the 2012 Festival of Ideas, running from the 24th October to the 4th November. This year's programme will encourage debate and discussion in areas ranging from politics, to arts, to the sciences.
Events range from discussions of local history (Cambridge's filthy past, Sunday 28 October) to global significance (When China Rules the World, Monday 29 October), each fostering new perspectives and hosted by leaders in their respective fields.
2012 marks the end of Barack Obama's historic first term in office. In anticipation of the next election a panel chaired by Daniel Franklin, executive editor of the Economist, will discuss who will win The battle for the White House (Thursday 1 November).
Elsewhere, highly regarded BBC correspondent Kate Adie will discuss the ways in which foreign news reporting has changed in light of contemporary technological and social developments, in Reporting the news in turbulent times (Friday 26 October). Nowhere have these changes been more apparent, in recent years, than in the on-going uprisings in the Middle East. A panel of experts will be asking Where next for the Arab Spring? (Thursday 25 October).
On the main day of the Festival – Saturday 27 October – the Sidgwick site will be hosting a huge range of free, hands on events for the whole family, many of which are drop in. While tickets for some of the other events are going fast, there is plenty more going on in different venues around Cambridge. At Hills Road Sixth Form College leading choreographer Mark Baldwin discusses The Magic of Movement, how science and ballet may not be as far apart as they initially seem.
Later in the week leading autism expert Professor Simon Baron Cohen will participate in a panel discussion on nature's role in forming gender identity, and whether neuroscientific research is being used to reinforce traditional views on gender differences (Gender Difference: nature vs nurture, Tuesday 30 October). Elsewhere, Dr Jane Aspell will be examining new research into what constitutes our sense of self, exploring the how our brains construct our feelings of identity and 'being us' (Why I dreamed me, Wednesday 31 October).
The Festival of Ideas runs from 24 October – 4 November. Visit www.cam.ac.uk/festivalofideas for more information.
---
This work is licensed under a Creative Commons Licence. If you use this content on your site please link back to this page.
---