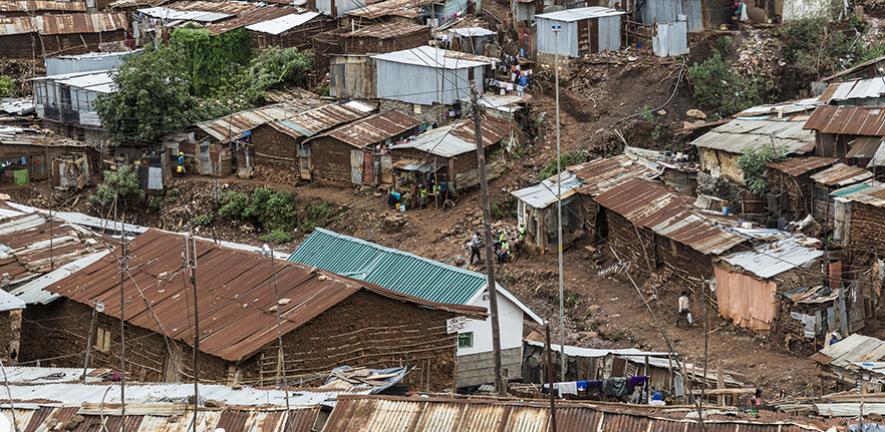 Darwin College, Cambridge, has announced that Sanergy, one of its nominated solutions for the Earthshot Prize 2021, has been selected as one of 15 finalists for this year's prize. 
As part of our commitment to addressing global environmental challenges, Darwin College was delighted to nominate Sanergy for an Earthshot Prize.

Mike Rands
The Earthshot Prize was launched in October 2020 by Prince William and designed and incubated by The Royal Foundation, an international centre for philanthropy led by The Duke and Duchess of Cambridge.
Working in partnership with organisations and individuals around the world, it strives to research, develop, and scale the most impactful solutions to society's greatest challenges. The Earthshot Prize is designed to incentivise changes that will repair our planet over the next ten years.
In 2020 Darwin College was one of around 200 organisations across the world invited to submit nominations for the Prize. Sanergy, one of Darwin's four nominations, has been selected as a finalist. It harnesses a natural method of converting human waste to create environmentally sustainable animal food, biofuel and fertilizer and therefore provides a novel and scalable solution to achieving a waste-free world.
Professor Stephen J Toope, Vice-Chancellor of the University of Cambridge, said: "Congratulations to Earthshot Prize finalist Sanergy, nominated by Darwin College. Sanergy's work in building sanitation designed for vulnerable urban communities and converting it into organic agricultural products is a shining example of the kind of contribution to society the University of Cambridge champions in its own research and seeks to support with its innovations and partnerships around the world."  
David Auerbach, Co-founder of Sanergy, said: "The rapid growth of cities around the world has created a sanitation and waste management crisis which affects the health of millions of people and the future of our planet. We're honoured to appear as a Finalist for The Earthshot Prize to bring attention to this issue and showcase our solution: Sanergy's circular economy model for safe sanitation and waste management. Being part of the inaugural Earthshot Prize will help Sanergy further scale to safely repurpose one million tonnes of waste per year by 2026 within Kenya and other developing countries, improving the life of millions."
Dr Mike Rands, Master of Darwin College, said: "I warmly congratulate Sanergy on becoming one of 15 Finalists for the Earthshot Prize 2021. As part of our commitment to addressing global environmental challenges, Darwin College was delighted to nominate Sanergy for an Earthshot Prize. This Nairobi-based initiative has created an innovative and scalable solution to building a waste-free world that is commercially viable and environmentally sustainable. Sanergy is truly inspirational; it has the potential to transform urban waste management globally."
Dr Emily Shuckburgh, Fellow of Darwin College and Director of Cambridge Zero said, "As we head towards two-thirds of the global population living in urban areas, many in informal settlements, finding sustainable development solutions is paramount. Sanergy is providing a cleaner living environment for some of the world's poorest people with an innovative model to remove and use urban waste - without the need for expensive sewers - that has a transformative impact on health and wellbeing. They are a very worthy finalist in the Earthshot Prize and I am particularly pleased that Darwin College nominated them for such global recognition."
Adapted from a story on the Darwin College website.
---

The text in this work is licensed under a Creative Commons Attribution 4.0 International License. Images, including our videos, are Copyright ©University of Cambridge and licensors/contributors as identified.  All rights reserved. We make our image and video content available in a number of ways – as here, on our main website under its Terms and conditions, and on a range of channels including social media that permit your use and sharing of our content under their respective Terms.
---