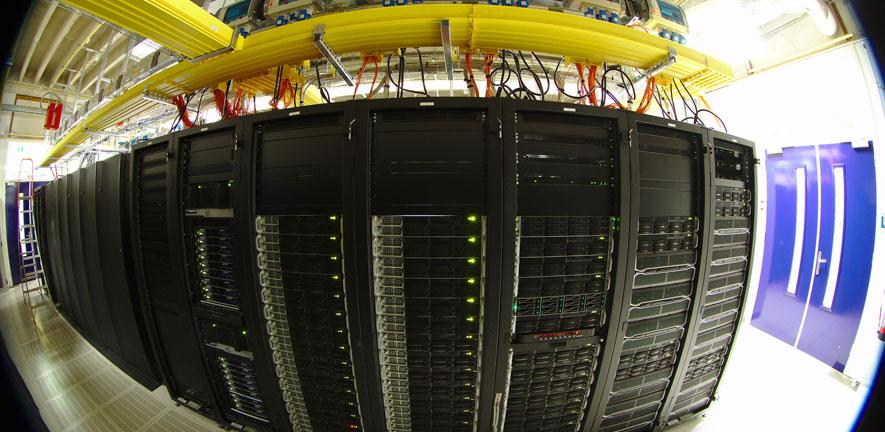 The University of Cambridge is establishing a new research centre bringing together expertise from across academic departments and industry to drive research into the analysis, understanding and use of big data.
The University is constantly looking for innovative ways for our research to make a difference to the wider world

Anna Vignoles
The Cambridge Centre for Data-Driven Discovery (C2D3) will harness the knowledge of academics in data science, ethics, and from a wide range of disciplines, to research all aspects of this complex and expanding area.
The Centre will be truly interdisciplinary, allowing experts in technical, mathematical and topic knowledge to work together on tackling the methodological and practical challenges presented by handling big data.
The Centre is to be funded by a series of collaborations with partners in business and industry which have an interest in using big data for the benefit of their customers and their organisations.
The first founding partner is to be Aviva, Britain's biggest insurer. Aviva will sponsor a research fellowship and support PhD students to help investigate some of the ethical, political and operational questions surrounding the use of big data.
The relationship will combine world-class research with frontline practice. It will help Aviva develop new ethical approaches to advising customers through evidence-based science. It will enable University researchers to develop methods and tools to address real-world problems and to influence the wider debate about how organisations address the difficult methodological, practical and ethical challenges of big data.
Professor Anna Vignoles, co-chair of the Cambridge Centre for Data-Driven Discovery, said: "The University is constantly looking for innovative ways for our research to make a difference to the wider world, as well as opportunities for our students to gain valuable experience of industry.
"Working with Aviva will give our researchers the opportunity to solve some 'real world' challenges, ranging from how to securely, ethically, efficiently and effectively store and use their customers' data and to identify what health interventions are most likely to help their customers live a longer and healthier life."
Owen Morris, Managing Director of Aviva Quantum, Aviva's Global Data Science Practice, said:
"Aviva is on a mission to create a world-class data science capability – and this ground-breaking partnership with the University of Cambridge will equip us with unparalleled access to knowledge and research in this area."
Aviva is expected to be the first of ten organisations in C2D3's Industry Club, which will underwrite the cost of research and provide companies with:
access to existing research
the opportunity to commission new areas of research
practical guidance, tools and techniques to use data in the commercial world.
Other partners will be announced in due course.
---

The text in this work is licensed under a Creative Commons Attribution 4.0 International License. Images, including our videos, are Copyright ©University of Cambridge and licensors/contributors as identified.  All rights reserved. We make our image and video content available in a number of ways – as here, on our main website under its Terms and conditions, and on a range of channels including social media that permit your use and sharing of our content under their respective Terms.
---