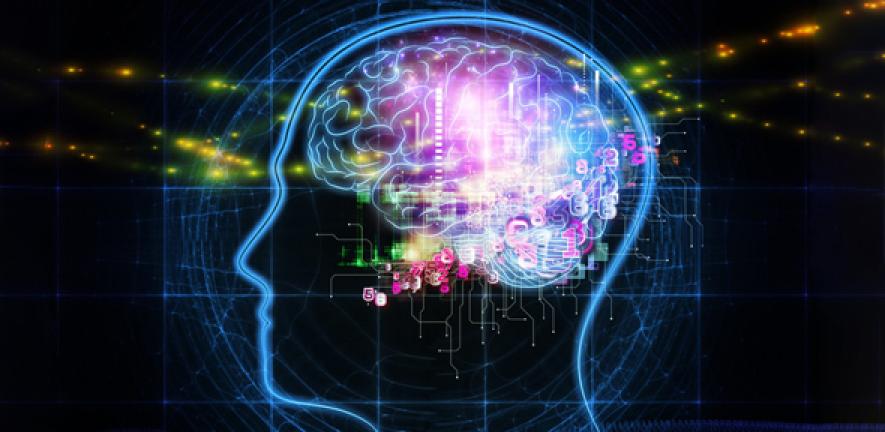 Cambridge today (23 June) begins a three-day celebration of the wonders of the brain, with talks, hands-on activities and a 'secret cinema' – all part of Cambridge BRAINFest 2017, a free public festival celebrating the most complex organ in the body.
This is a chance for everyone to exercise their brain cells in a fun and engaging way. And along the way, I think everyone – adults, children and our professors – will learn something new

Dervila Glynn
The festival, which runs until Sunday 25 June, will allow audiences to quiz more than 130 leading Cambridge neuroscientists on everything from why we get fat to how to repair a 'broken' brain.
"We're really excited by the opportunity to share the cutting-edge brain research taking place at Cambridge with the public," says Dr Dervila Glynn, coordinator of Cambridge Neuroscience, who is organising the event. "This is a chance for everyone to exercise their brain cells in a fun and engaging way. And along the way, I think everyone – adults, children and our professors – will learn something new."
Tonight at the Babbage Lecture Theatre, BBC Horizon presenter Dr Giles Yeo will reveal why we are all getting fatter, while Professor Usha Goswami will explain how dyslexic brains may be "in tune but out of time". Poet Lavinia Greenlaw will perform a moving poem about dementia, while Cambridgeshire-based Dance Ensemblé explores the story of Parkinson's disease through the medium of dance – before Professor Roger Barker describes how to repair the diseased brain.
On Saturday and Sunday, the Cambridge Corn Exchange transforms into an interactive tour of the brain, with themes including 'Development', 'Brain & Body', 'Pain & Pleasure', Perception & Imagination' and 'Learning & Forgetting' spanning research from molecules to man. Visitors, adults and children alike, will get the opportunity to take part in experiments across 30 different interactive exhibits, build their own brain and get the chance to see a series of films looking at conditions such as dementia and OCD. Café Scientifique will explore the breadth of brain science from body clocks and brain networks to the weird and wonderful world of the naked mole-rat.
On Saturday night, a panel of experts from the University of Cambridge and Cambridgeshire & Peterborough NHS Foundation Trust will explore ways to help us better understand and treat mental health disorders and look at how we can bridge the existing gap between neuroscience research and current practice in the health service. The panel, chaired by Professor Sir Simon Wessely, President of the Royal College of Psychiatrists, will look at issues including how the brain and body interact, the stigma surrounding mental health problems, and the transition between child and adult psychiatry.
Those wishing to stretch their legs as well as their minds can pick up a 'Neurotrail' map at the Corn Exchange, which will lead them around the places, people, and discoveries that have put our city at the heart of our understanding of the brain. Explorers can discover scientific instruments, first editions of old manuscripts and stories surrounding some of the brain scientists throughout Cambridge's history at a number of special 'pop up brain-themed exhibitions': Cambridge University Library and the Whipple Museum will open to visitors on Saturday 24 June, and the Old Library at Christ's College will be open to visitors on Sunday 25 June.
School children from in and around Cambridge have been busy creating brain-inspired art, which will help transform the foyer of the Corn Exchange into a BRAINArt exhibition of brain-inspired art by local school children.
All events are free, but booking is recommended for the evening events at the Babbage Lecture Theatre. Further details, including how to book, can be found on the Cambridge BRAINFest 2017 website.
Join the #CambridgeBRAINfest conversation on Twitter @CamNeuro and on Facebook
---

The text in this work is licensed under a Creative Commons Attribution 4.0 International License. For image use please see separate credits above.
---