Cambridge
Creative
Encounters
SNAPSHOTS
Academic research can be difficult to communicate to wider audiences. To address this challenge, the first SNAPSHOTS project took four researchers at the University of Cambridge through a practical creative process, to each make a single exhibition photograph that would communicate their research in visual, non-literal, conceptual form.
"[CCE made me] shift my own perspective… [it was] very refreshing, and made me realise I want to do more [public engagement]"
2021, researcher

The project was delivered by professional photographer and film maker Chris Loades through a series of four online workshops, face-to-face meetings where the restrictions of the pandemic allowed, and practical homework exercises. The first workshop provided an introduction to the technical and conceptual fundamentals of photography – an overview of the importance of light, composition, planning, timing, and all the other factors that contribute to effective image-making. The second workshop explored how artists throughout history have used visual metaphors and allegory to communicate complex and nuanced ideas, in contrast to the formal, factual and analytical approach more characteristic of academia. In the final two workshops, the participants developed and refined their project ideas, taking part in encouraging group constructive criticism of one another's work, up until their final shoots and edits.
Owing to the difficulty of absolute specificity, and the importance of each person describing their creative process, each photograph in the exhibition is accompanied by a short written piece by its creator. We all recognised that the project was a challenge, but each participant delivered an image that is clearly and undeniably communicating something more than a straightforward image of an object, person or scene.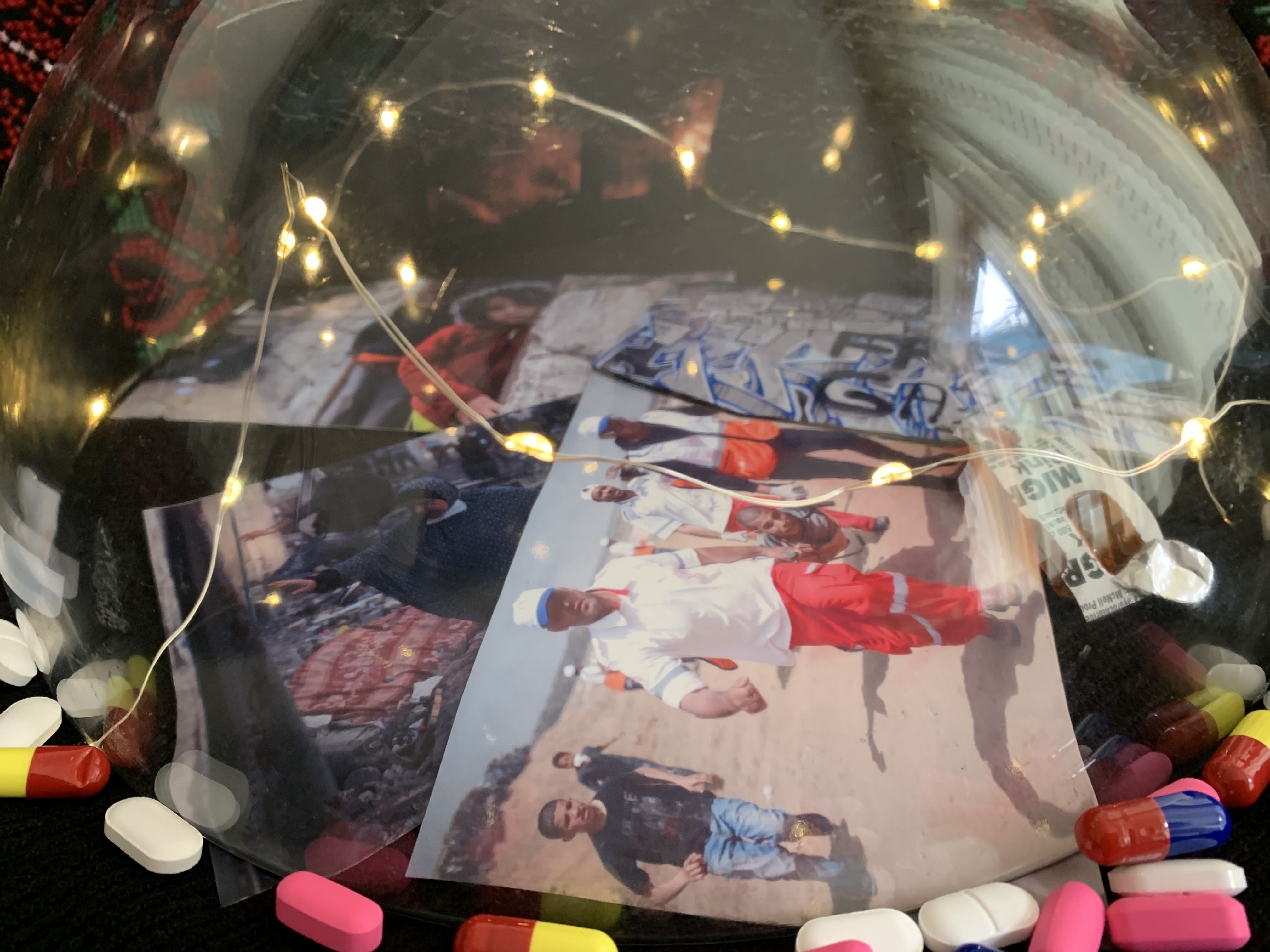 Researcher: Mona Jebril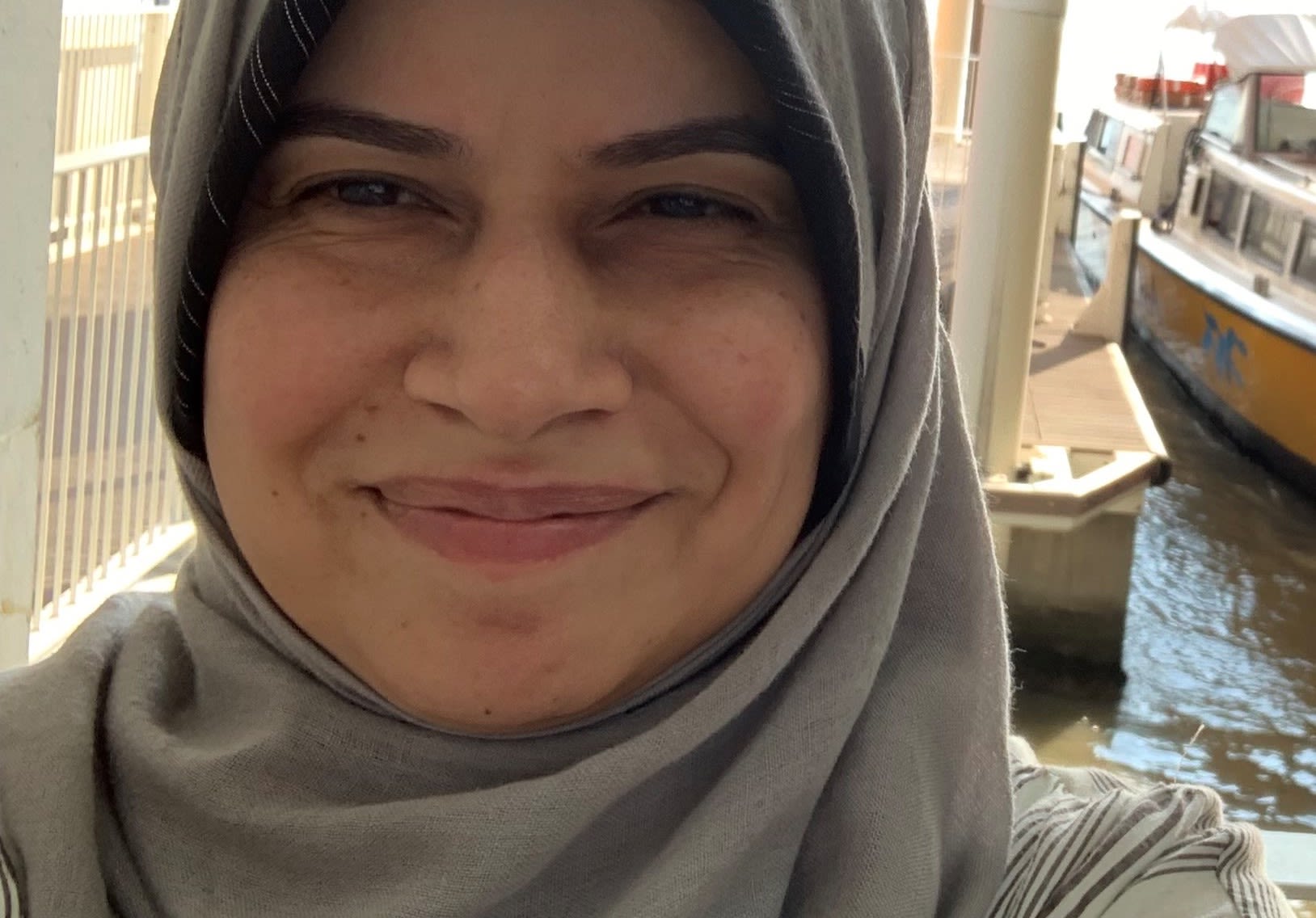 About the researcher:
Dr Mona Jebril is an interdisciplinary social scientist focused on conflict-affected areas and the Occupied Palestinian Territories. Mona is currently a Research Associate at the University of Cambridge Centre for Business Research. Previously, Mona lived in the Gaza Strip for 22 years, during which she worked as a teacher at Gaza's public schools and a lecturer at two of Gaza's universities. Mona holds an MSc in higher education, and PhD in Education from the Universities of Oxford and Cambridge respectively. She is a winner of Said Foundation Second Prize for Academic and Personal Achievement and the first scholar ever from the Gaza Strip and the second from Palestine to be selected for a Gates Cambridge Scholarship.
About the photograph:
This Snapshot communicates themes from my research on the Political Economy of Health in the Gaza Strip (Occupied Palestinian Territory) highlighting some of difficulties that jeopardize people's right to health in this costal enclave. Symbolically, the image portrays a poignant scene of scattered pictures of people including patients and health providers, trapped beneath a glass bowl, with a dark background that is merely let by war fire and bombardment. With an empty drug tablet and a pale patient hand calling the 'outside world' for help, the snapshot aims to draw attention to the predicament of healthcare for cancer (and other NCD) patients in the besieged Gaza Strip, who are constantly denied access to necessary drugs and medical treatment that maybe available on their doorsteps!
Research behind the photograph:
My research is on the political economy of health in the Gaza Strip. It is part of the UKRI- GCRF project: Research for Health in Conflict (R4HC-MENA). My study explores the historical legacies, contextual factors, bargaining processes, ideological underpinnings and reform options for the Gaza health sector under conditions of occupation and conflict.
To learn more about my study, read my CBR recently published report.
For a short introduction, see this animation film:
An animation by Mona Jebril titled "Gaza" created as part of Cambridge Creative Encounters, VERY Shorts 2020
Researcher: Marta Manzanares Mileo
About the researcher:
Marta Manzanares Mileo is a Marie Skłodowska-Curie Fellow at the Faculty of History (Cambridge) with a research project examining the gender dimension of sweetness and women's contributions in the production of sweets in early modern Spain. She received her PhD in 2018 from the University of Barcelona, with a dissertation on the history of the confectionery trade in early modern Catalonia. Her research interests include the cultural and social history of food, gender history and visual and material culture in global and local contexts.
About the photograph:
With this photography project, Marta invites us to reflect on how gendered stereotypes of food profoundly shape our food decisions and eating behaviours. As a historian, she considers photography as a powerful means to raise awareness of the objectification and sexualisation of women, often presented as ornamental and desirable objects in early modern and modern cultures.
By combining historical images with a hands-on experimentation with material objects, Marta adds another layer of inquiry to her research on the gendering of sweets in early modern Spain. This project allows her to explore new languages for communicating her research to larger audiences in an accessible, informing and creative way.
Research behind the photograph:
Visual and literary images of loving mothers, devoted wives, sensual young women and insatiable female candy eaters have represented the various symbolic associations between femininity and sweetness in Western cultures. In early modern period, as today, women were expected to embody sweetness through their pleasant behaviour, taste for sweets and the production of sweets for their families and communities. But how did gendered ideas of sweetness translate into material practices of making and eating sweets?
Marta's research project explores the intersections between sweetness, femininity and production of sweets in early modern Spain, by tracing the stories of individual women who engaged with sweet food in various ways. This research project moves from symbolic representations of women as objects of desire to real female producers of sweet food in a crucial period when sugar was becoming a more available commodity in Europe. With this project, Marta highlights the social and economic agency of women of different social groups in a male-dominated confectionery trade, going beyond the limits prescribed by social expectations and patriarchal regulations.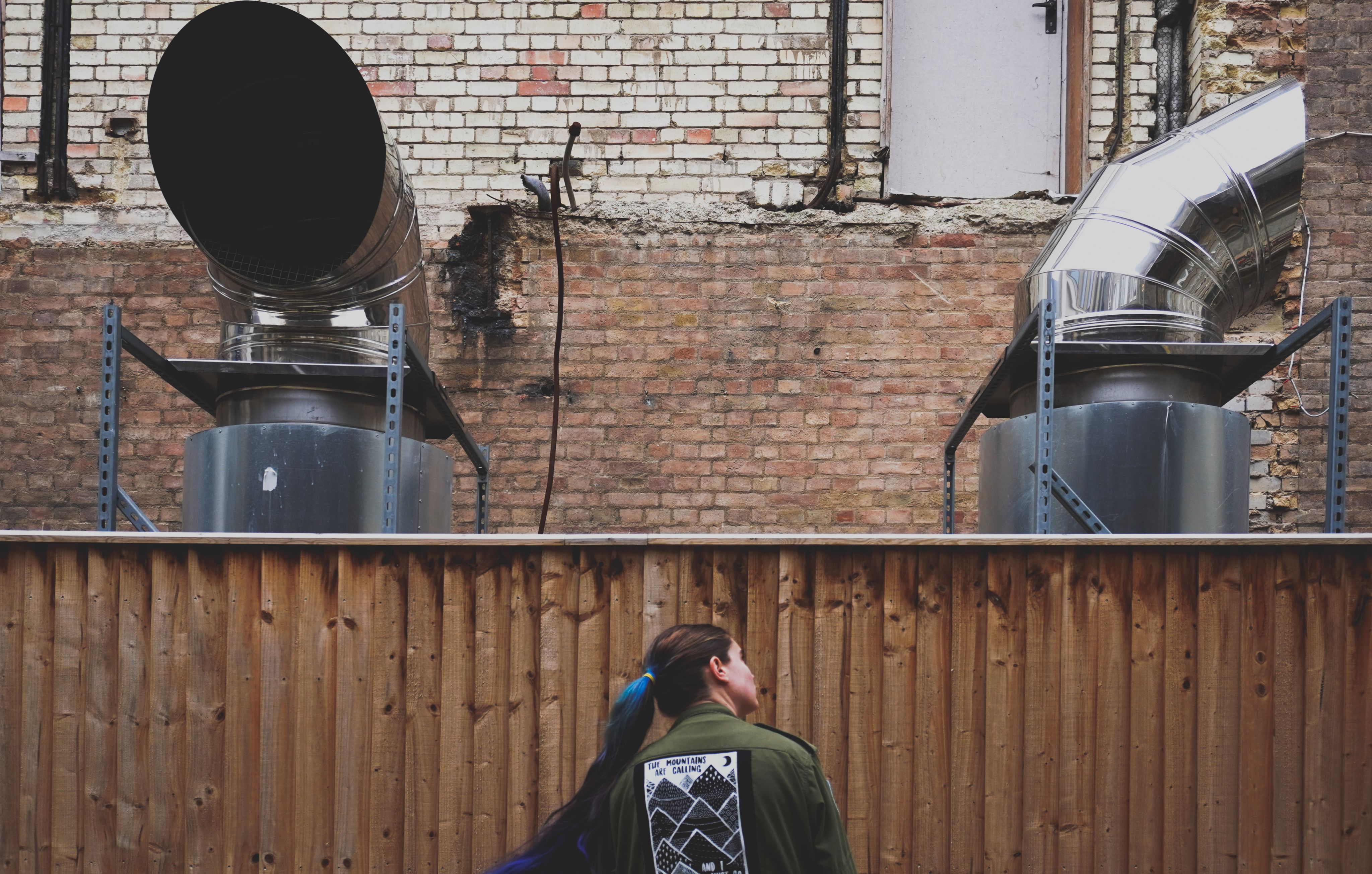 Researcher: Hassan Aftab Sheikh
About the researcher:
Hassan is a PhD student in Earth Sciences at Cambridge. His research focuses on characterising air pollution particles using magnetism and microscopy. Previously, he graduated from a MASt in Earth Sciences from the University of Cambridge. He has also worked with Centre of Risk Studies, Judge Business School examining physical and transitional risks to businesses due to climate change. His research interests include climate change, natural hazards, science, and policy.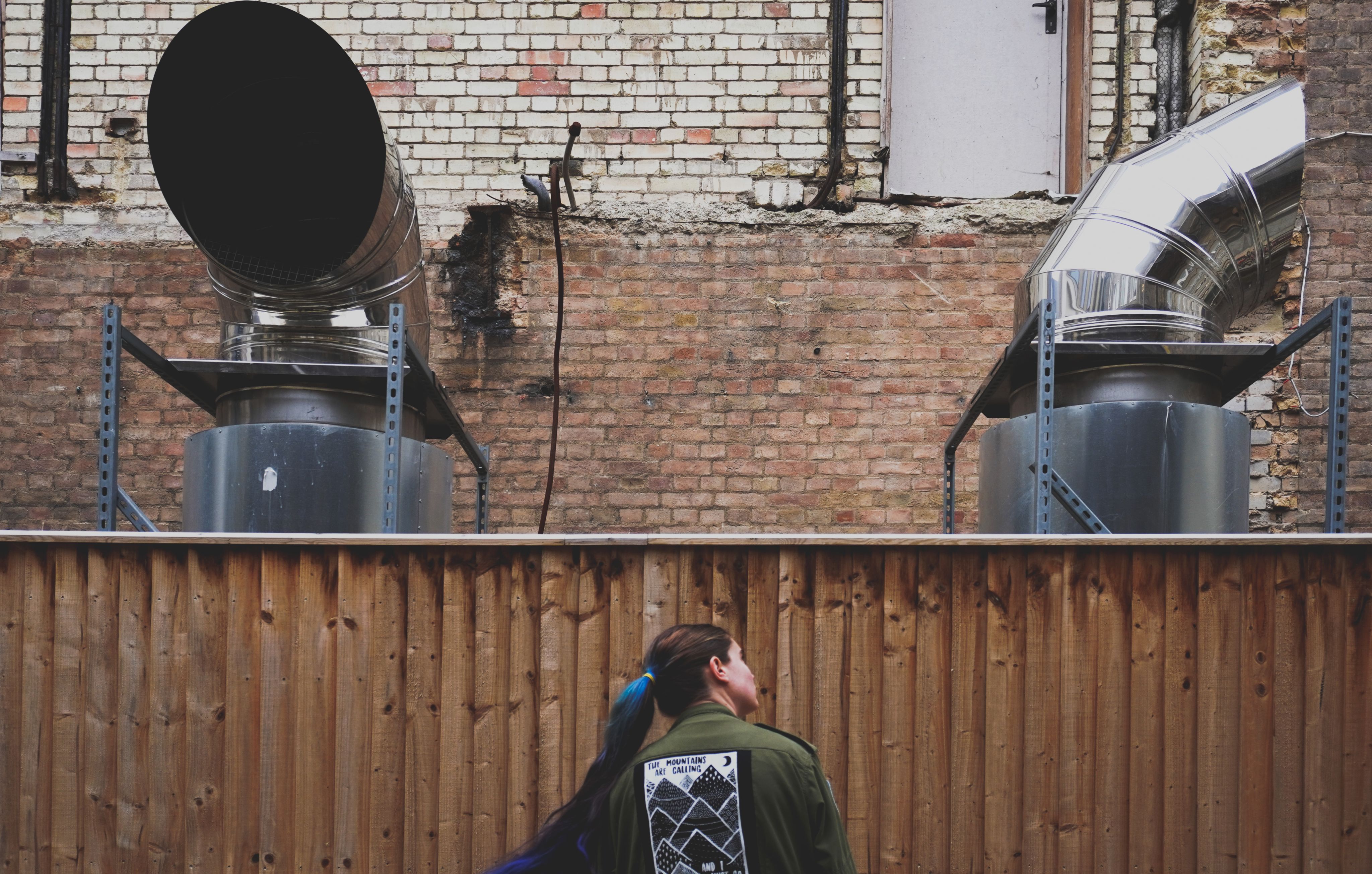 About the photograph:
Look closely from this vantage point and you see how we as a human race stand helplessly, suffering from symptoms of what we have built. We are exposed to harmful particulates in the air everyday—knowingly and unknowingly. My research focuses on characterising iron-bearing ultrafine particles for their acute health implication. This photograph shows that these particulates are invisible, and the subject is looking at industrial-looking chimneys— trying to attribute particulates to their sources. Anthropogenic air pollution and climate change are closely interrelated that working on one would mitigate the other. There is hope for better air quality for all—if we look closely.
Research behind the photograph:
The photograph is an illustration of a post-industrial setting. The steel chimneys represent anthropogenic emissions being pumped into the ambient air. It tells a story of us living in a world where we breathe harmful aerosols and particles emitted from machines we have created for our own ease. Hassan's research involves apportioning or 'unmixing' different sources of particulates using magnetic and microscopy techniques. He has previously used tree leaves to look at different microenvironments such as vehicular-related (exhaust vs non-exhaust emissions) and currently am working on train or underground tube (brake abrasion), and industrial sources. The aim is to come with magnetic proxies to give a higher resolution picture of what we breathe beyond what the conventional methods tell us.
Researcher: Suzanne Turner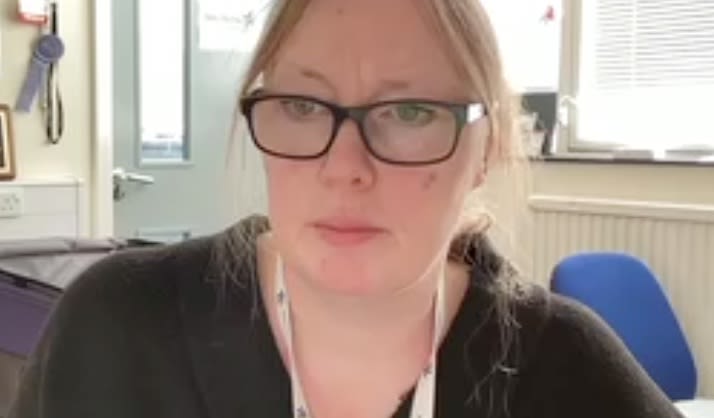 About the researcher:
Suzanne obtained her PhD in 1999 at the World-renowned Paterson Institute for cancer research in Manchester before moving to the Babraham Institute in Cambridge to conduct postdoctoral training. Since 2005, Suzanne has been leading a research group at the University of Cambridge in the Department of Pathology. In 2007, Suzanne was awarded the prestigious Leukaemia and Lymphoma Research (LLR; now Blood Cancer UK) Bennett Fellowship and in 2012 a further 5-year LLR senior lectureship award. Amongst her achievements are the inception and establishment of the European Research Initiative on ALCL, a study group that brings together scientists from across Europe to foster collaboration and advancement in this important area of health research and is currently non-clinical chair of the European Inter-Group for Collaboration into Childhood Non-Hodgkin Lymphoma (EICNHL), co-chair of the Cancer Research UK (CRUK) Cambridge Centre Paediatric Programme and biological lead for the National Cancer Research Institute (NCRI) paediatric lymphoma Clinical Study Group (CSG). Suzanne collaborates with a wide array of scientists and labs around the world, most notably the Uganda Cancer Institute in Kampala with whom she is working towards finding better therapies for children with cancer.
Amongst her other interests Suzanne is the scientific advisor to the Alex Hulme Foundation and Francesca Richardson Trust. She is also a member of both the American and British Associations for Cancer Research (BACR/AACR), the Children's Cancer and Leukaemia Group (CCLG) in the UK and the International Society for Paediatric Oncology (SIOP). Suzanne also sits on the scientific committee of the European arm of SIOP, the MHRA plastics, reconstructive and aesthetic surgery (PRASEAG) committee and the European Commission's Scientific committee on Health, Environmental and Emerging Risks (SCHEER) working group on breast implants and cancer. In addition, she is a member of the international grant review panels of the World Cancer Research Fund and the Swedish Research Council's medicine and health review panel.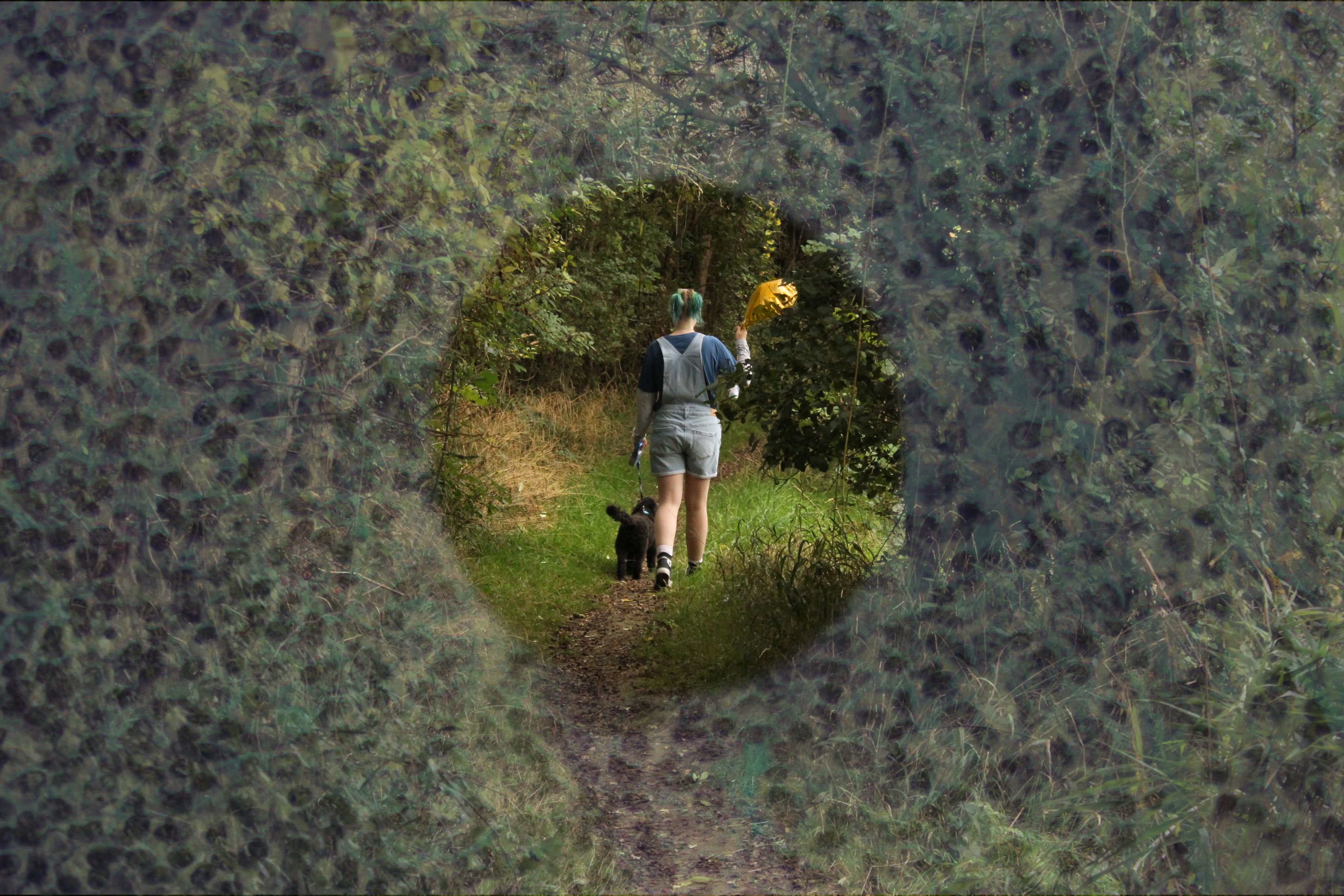 About the photograph:
They say a picture paints a thousand words but what if you want to portray millions of words to demonstrate the millions of ways that cancer cells can differ? Every cancer is as varied and unique as the child in which it occurs. The battle against these malignant cells can be long and painful, but we are conducting research in the hope that a child's journey through cancer will be a walk in the park.
Research behind the photograph:
Research into paediatric cancers to facilitate improved understanding of research by children and their parents. Helping children to understand what we do with the tumours that they donate to us in the lab and why this is important – this includes genetics research and mouse models. Increasing the understanding of why and how children get cancer – this is not the fault of the parents. To explain why research specifically into childhood cancers is required.


Marta Manzanares Mileo

The Creative projects were made possible by Wellcome ISSF funding. Cambridge Creative Encounters, University of Cambridge Public Engagement. This research project has received funding from the European Union's Horizon 2020 research and innovation program under the Marie Skłodowska-Curie grant agreement Nº 891543.
Suzanne D Turner

The Creative projects were made possible by Wellcome ISSF funding. Suzanne's lab also receives funding from the Alex Hulme Foundation, Francesca's Research Fund, SuperRu Special Named Fund of the CCLG, Little Princess Trust and Neuroblastoma UK.
Hassan Aftab Sheikh

PhD funding: Cambridge Trust. Research awards for fieldwork from Selwyn College and the Mineralogical Society of Great Britain and Northern Ireland.
Mona Jebril

This work is funded through UK Research and Innovation as part of the Global Challenges Research Fund; Research for Health in Conflict in the Middle East and North Africa (R4HC- MENA) project, grant number ES/P010962/1.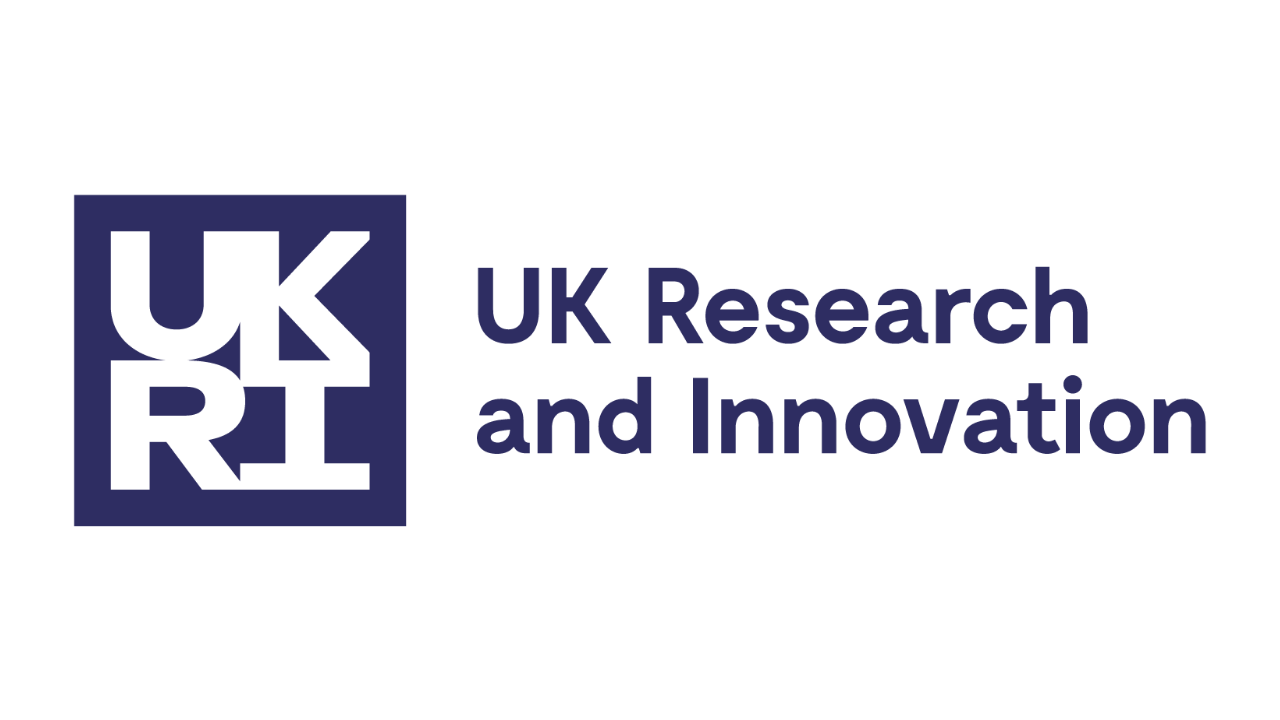 Item 1 of 4