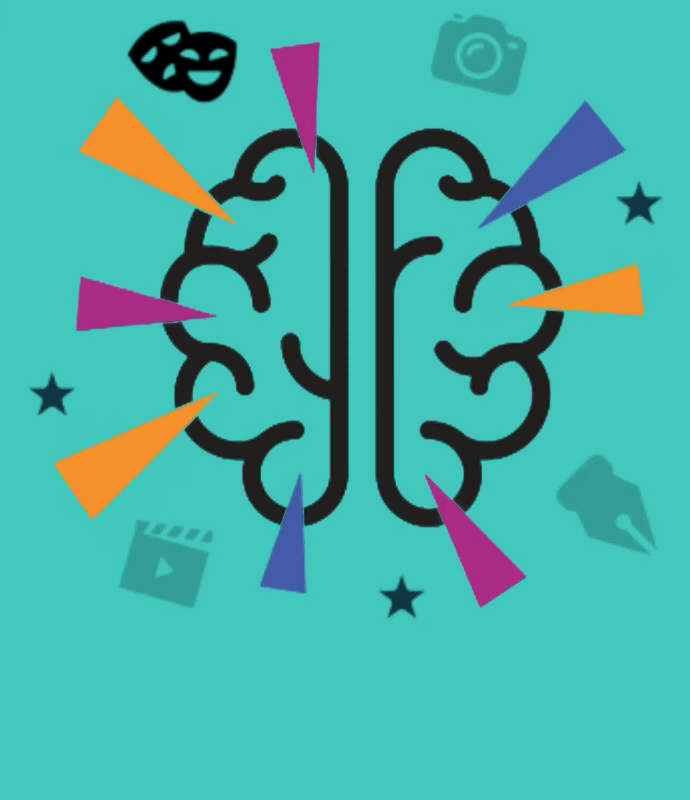 Cambridge
Creative
Encounters
BEHIND THE CURTAINS
Cambridge BEHIND THE CURTAINS was first launched in 2020 as a new category of creative engagement to translate and communicate research through an exploration of the world of theatre playwriting together with professionals . Selected applicants worked with
Menagerie Theatre Company
to turn their research into a written play. Two participants got an exclusive opportunity to attend a workshop for young writers and the chance to see their writing performed before an audience during
'The Hotbed Theatre Festival'
in 2020.
"We realised how many assumptions we make… [and how the way that research is communicated] is always intended to be interpreted within a certain framework of knowledge…"
2021, researcher
In 2021, the category was launched once more, this time in a collaborative partnership with
Babolin Theatre
. Led by theatre practitioner and Artistic Director Sam Plumb, the University of Cambridge researchers had the opportunity to work with local young performers aged 12 to 18 years to produce a micro-play in response to their work.


Behind the Curtains Collaborative Partners
Babolin Theatre
PERFORMERS
Tim Bull
Alex Coleridge
Kym Downes
Finn Duckworth
Hero Meyler
Charlie Muskett
Finlay Torres Lyons
George Whittle
CREATIVES
Director & Co-Facilitator – Sam Plumb
Co-Facilitator – Dylan Townley
Assistant Directors & Dramaturges – Christopher Pilbeam, Joseph Quash
Art Director – Tim Bull
Lighting Designer – Ed Frearson
Photography & Film: Domininkas Zalys
Solomonic Magic on the Early Modern Stage
Researcher: Rebekah King
About the researcher:
Rebekah is a PhD student at the University of Cambridge in the Faculty of English. Rebekah has always had one foot in academia and one in the world of theatre and storytelling: she is an internationally-performed playwright who won the inaugural Pembroke Players Playwriting Award 2020-21 and in 2022 won the Cambridge Creatives Playwriting Award and the The Cambridge University Amateur Dramatic Club (CUADC) Playwriting Award. She is also the co-creator of 'Cambridge Festival Creatives,' a public engagement project aiming to bring accessible and engaging content from the Cambridge Festival and the Cambridge Museums to a wider audience via social media.
About the play:
Our theme was magic: how do we create an uncanny and dangerous atmosphere on stage today? Masks, weird stories, sensory deprivation (partial darkness), nonsense and abstract movements were all explored to create this piece in response to Rebekah's research.
Research behind the play:
Rebekah's PhD examines the influence of myths about King Solomon on the depiction of magic in early modern drama. She explores the extent to which would-be magicians could use Solomon as a role model for their own endeavours, drawing upon apocryphal stories which attributed magical powers to the biblical king.
Mass Media and public understandings of nature in interwar Britain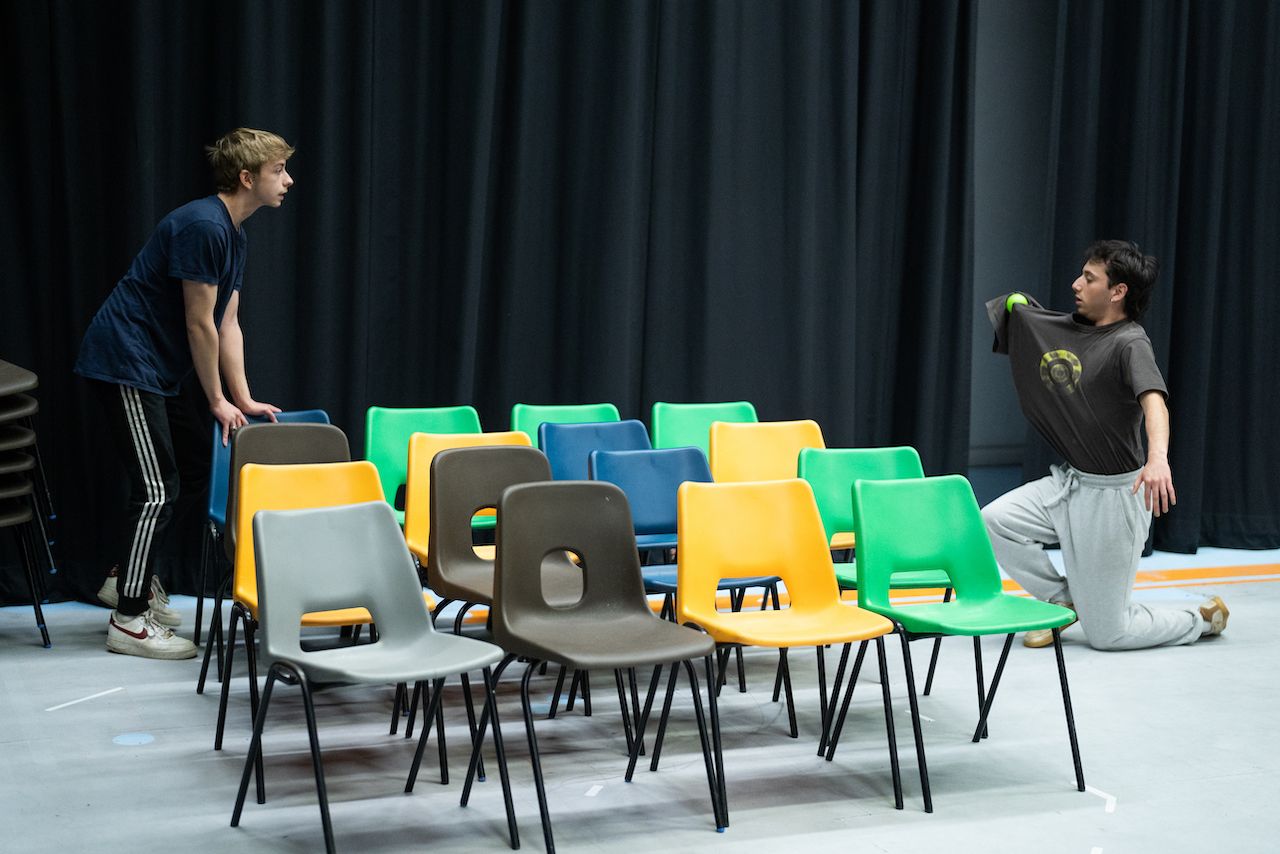 Researcher: Max Long
About the researcher:
Max Long is a doctoral researcher in Modern British History at the Faculty of History. His research is concerned with the intersections between popular culture, science and mass media in early-twentieth century.
About the play:
My research is about nature films and documentaries from interwar (1920s and 1930s) Britain. One aspect of my work looks at how a range of different individuals – teachers, zoologists, filmmakers, writers, collectors, capitalists, audiences – worked together to create the short film series 'Secrets of Nature'. Each of these individuals brought to the table their own conceptions about the formation, organisation, and dissemination of scientific knowledge, establishing a genre of science filmmaking which persists to this day. The scenes devised by the Babolin Theatre reflect these collaborations between different groups of people, while also drawing on other aspects of my work, such as the relationship between nature documentaries and the British Empire, or human-animal relationships more broadly. Sam and his excellent team of actors have also taken on board my interest in the reactions of viewers, and the performance is intended to prompt the theatre audience to consider how they feel about cultural depictions of the natural world. This, then, is a performance that is firmly grounded in historical research, but is also timely and urgent, incorporating the actors', producers', and artistic designers' own relationships to nature. The performance was devised precisely at a time when global leaders gather in Glasgow to discuss the future of our planet during COP-26, and in my opinion represents a remarkably thought-provoking – and frequently funny – creative achievement, considering it was put together in just one day!
Research behind the play:
Max's research looks at public ideas about nature and the environment in interwar Britain through the lens of radio, photography, and film. His research is in many respects a pre-history of the type of nature documentary popularised by David Attenborough at the BBC, offering a longer-term view of the relationship between mass media, communications technologies and ideas about the natural world. In particular, he is interested in how and why people viewed media like film and radio as especially suitable for representing the natural world to a mass audience. In the case of cinema, for instance, contemporaries noted film's capacity to slow down or speed up images, or zoom in to microscopic scales, as highly adapted for representing natural processes. In the case of radio, they were impressed by the potential of broadcasting live the sounds of wild animals or reaching a wide audience with new ideas about biology and botany.
A considerable portion of his research is focussed on collaborations between scientists, producers and educators in shaping films and radio productions about the natural world. He also explores how audience feedback shaped these mass media depictions of nature. For instance, films about snakes were unpopular, but films about baby animals garnered a large public. His research has uncovered countless anecdotes, stories and experiences of people either making or viewing nature films, or learning about natural history through the airwaves, and a lot of this material could be re-used in a creative way. He has also amassed a wide range of archival images, photographs, films etc. which deserve to be shared more widely. These range from images of animals that are now extinct or at risk of extinction, to fascinating stop-motion films of plants in growth, often over a century old.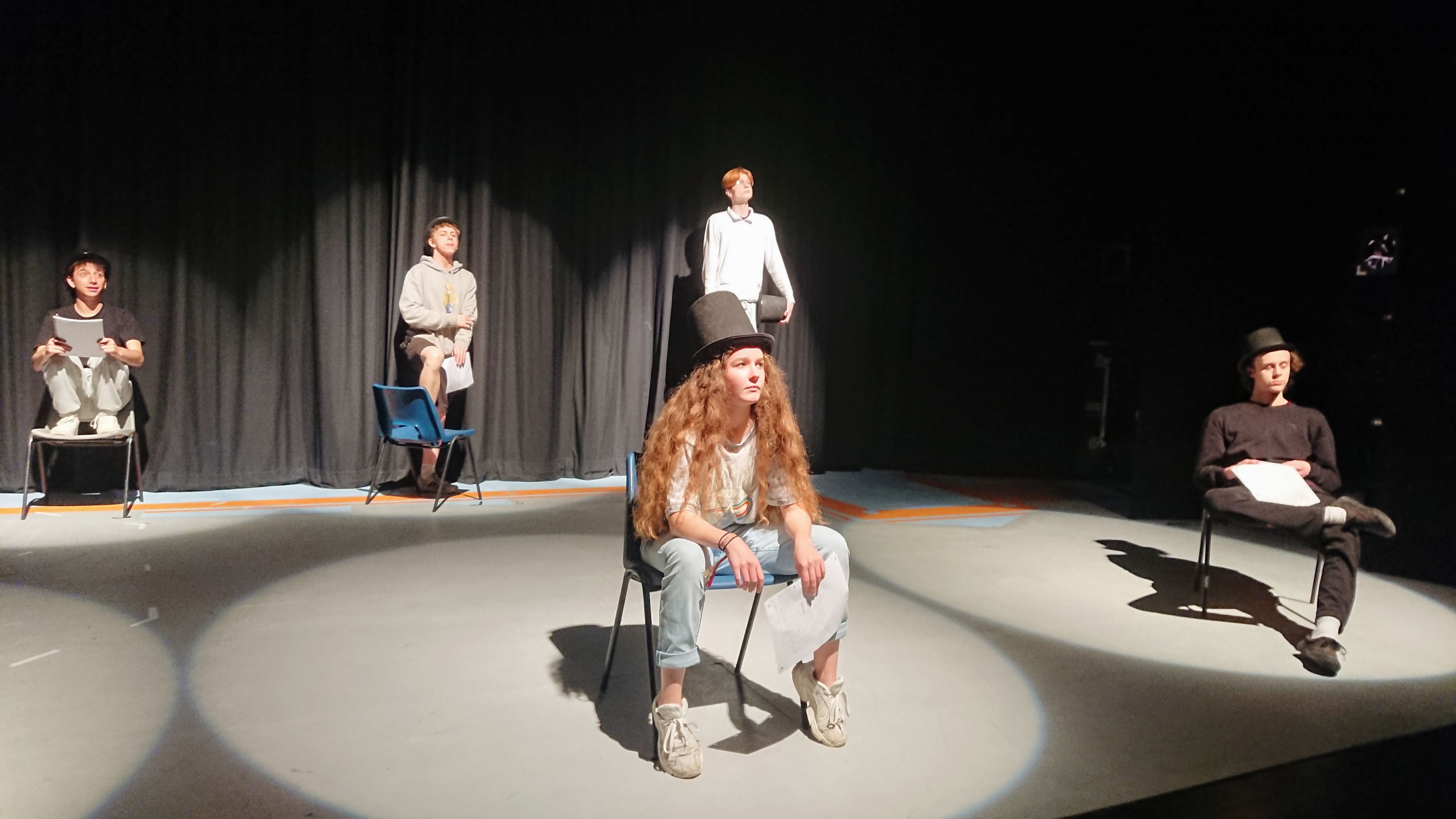 Researchers:
Amy Mason
Sarah Fahle
Mike Inouye
Sam Lambert
About the researchers:
Sarah Fahle manages the NIHR Blood and Transplant Research Unit (BTRU) in Donor Health and Genomics, as well as several programmes within the Cardiovascular Epidemiology Unit (CEU). She is the Patient and Public Involvement and Engagement (PPIE) Lead for the BTRU and the CEU.
Amy Mason completed her PhD in Random Matrix Theory at the University of Bristol. She then retrained and worked as a statistician at the Modernising Medical Microbiology group at the University of Oxford. Her research included using large linked NHS datasets to investigate weekend mortality in Oxfordshire, comparing programs for analysing antibiotic resistance in S. aureus bacteria, and modelling nasal presence of variants of S. aureus. She joined the Cardiovascular Epidemiology Unit as an applied statistician and will be working on Mendelian Randomisation.
Michael Inouye is a Principal Research Associate in Systems Genomics and Population Health. Mike and his lab were recruited to the Baker Institute and the Department of Public Health and Primary Care at Cambridge University, where he has a joint appointment.
Sam is a Senior Research Associate in the Department of Public Health & Primary Care and a Visiting Postdoctoral Fellow at the European Bioinformatics Institute. His research focuses on Polygenic [Risk] Scores, a recently developed method to predict individuals' risk of developing different diseases based on their genetics. Currently, he studies how to properly catalog and evaluate the predictive ability and utility of predictions made using polygenic scores (www.PGSCatalog.org), as these predictions show promise for improving preventative medicine and public health by targeting preventative treatments or earlier screening to those at highest risk.
About the play:
"Genetic Destinies" is a theatrical production and post-show discussion on the health information hidden in your DNA. It designed to start conversations on the ethics, pitfalls and potential gains of genetic profiling. Scientists can use your genes to score how likely you are to get serious illnesses, from heart disease to cancer. Like a blood test result, this "genetic risk score" helps you and your doctor to decide whether to start treatments. However, it doesn't know what your body is like now, only what it has the potential to be like. We will explore how we can judge the importance of these scores, what we risk in learning about our disease susceptibility from the day we are born – and what we might gain.
Research behind the play:
Most serious public health diseases have a significant genetic component, with thousands of genetic variants influencing all aspects of our health. The Cardiovascular Epidemiology Unit (CEU) has multiple publications about using Polygenic [Risk] Scores (PGS) to predict susceptibility to disease. Professor Inouye and Dr Lambert have recently launched www.pgscatalog.org in collaboration with The Health Data Research UK (HDR UK) and the National Human Genome Research Institute - European Bioinformatics Institute – Genome Wide Association Studies Catalogue (NHGRI-EBI GWAS [LS4] Catalog). Risk scores are built by summing the accumulated tiny risks from many subtle differences in your DNA to give a single number - your score. This can be compared with other people's scores and used to judge your innate risk for a certain disease. These risk scores have the potential to be used in clinical medicine, almost like a blood test with "normal" and "at risk" values. If your score is above a certain value, your GP might suggest more frequent monitoring, behavioural interventions or drug treatments. However, unlike a blood test, risk scores aren't informative about what your body is like now, but what it has the potential to be. We cannot rely only on risk scores, but they form a useful part of the overall picture in diagnosis. Best of all, PGS predicts your future health, creating a chance to intervene in dangerous conditions long before people feel any symptoms. It is almost a more precise version of taking a family history, one that knows exactly which parent or grandparent you most resemble. This is a big step towards truly personalised medicine, with the potential to advise on your best course of action rather than the best average course. The powerful predictive nature of PGS means that they will become increasingly common in medical practice. Now is the time for conversations about judging the relative importance of these scores and developing a common vocabulary for discussing them. This will result in patients and clinicians being confident in using PGS when making difficult medical decisions.
Staging the Fragments of an Unfinished Drama by Percy Bysshe Shelley
Researcher: Mathelinda Nabugodi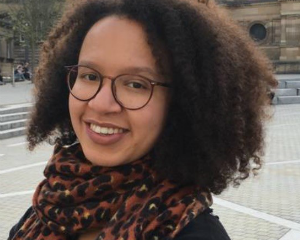 About the researcher:
Mathelinda Nabugodi is a scholar of romantic poetry and translation, currently working on a creative critical edition of the poet Shelley. She is a Leverhulme Trust Early Career Fellow, a member of the Faculty of English, and a Post-Doctoral Affiliate at Newnham College at the University of Cambridge.
About the play:
Fragments of an Unfinished Drama is a play written by the Romantic poet Percy Bysshe Shelley in 1822. It is set on a mysterious island in the Indian Ocean. A young man and woman meet. They appear to be in love, but have they even met before?
Shelley died before finishing the play. In this project, a group of young performers take Shelley's incomplete draft and develop it into a performance that explores a few possible endings for the piece and shows how Romantic poetry is still relevant for young people today.
Photo Credit: Domininkas Photography
Research behind the play:
Fragments of an Unfinished Drama is inspired by Shakespeare's The Tempest and is set on an unnamed island in the Indian Ocean. Shelley began writing it in February 1822. His plan was to have it performed by his circle of friends, but the project was abandoned as he got to work on other things. On 8 July of that same year, Shelley unexpectedly died in a shipwreck. After his death, his wife Mary Shelley decided to publish her late husband's works and she is the person who arranged the confusing draft into a dialogue, provided a plot summary and gave it its title. There is a certain topicality to this project at this time, as the performance would happen in the two-hundredth anniversary year of the play's composition as well as of the author's death. As such, it would dovetail with other initiatives to mark this bicentenary, e.g., http://romantics200.org/. But I am also keen to draw out some of its other contemporary resonances: the dialogue between the two lovers invites the performers to explore questions such as love, gender, identity and desire. The setting on an Indian island raises questions of colonialism and thus speaks to debates about decolonising the curriculum. Just looking at a handwritten page invites us to consider the medium of writing – from quill, ink and paper to typewriter and digital screen.





EU/EFPIA Innovative Medicines Initiative Joint Undertaking BigData@Heart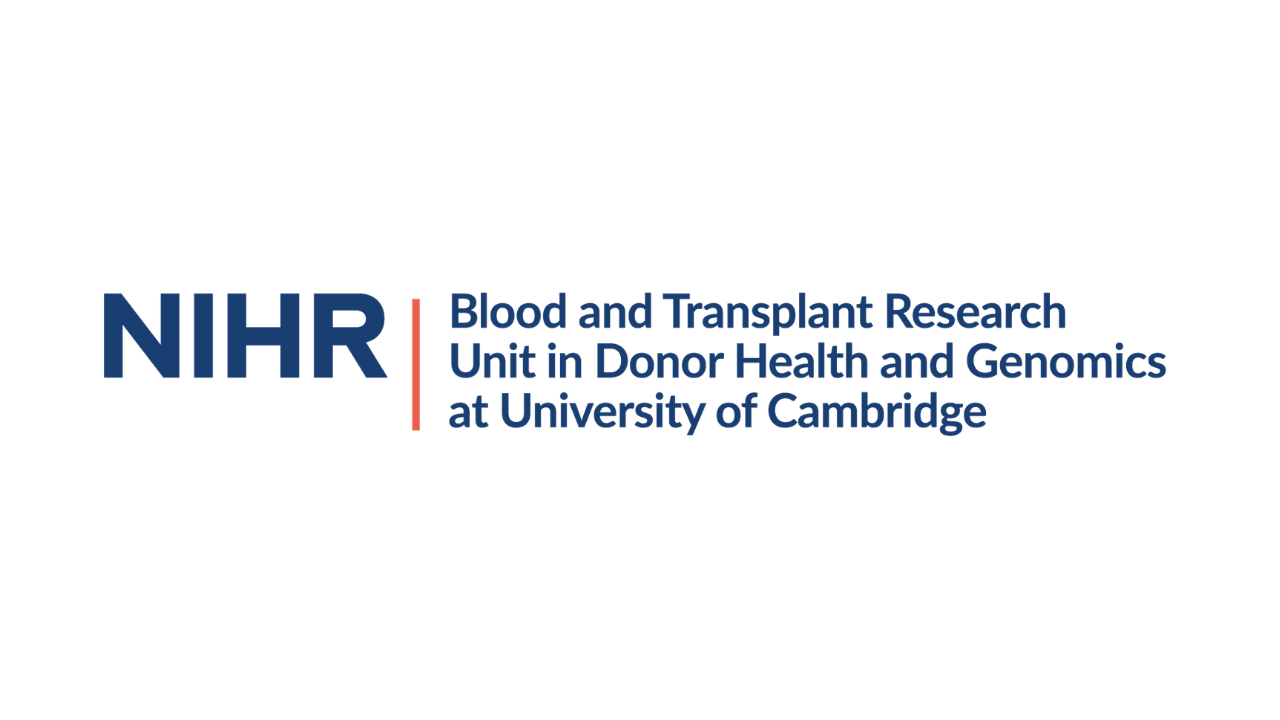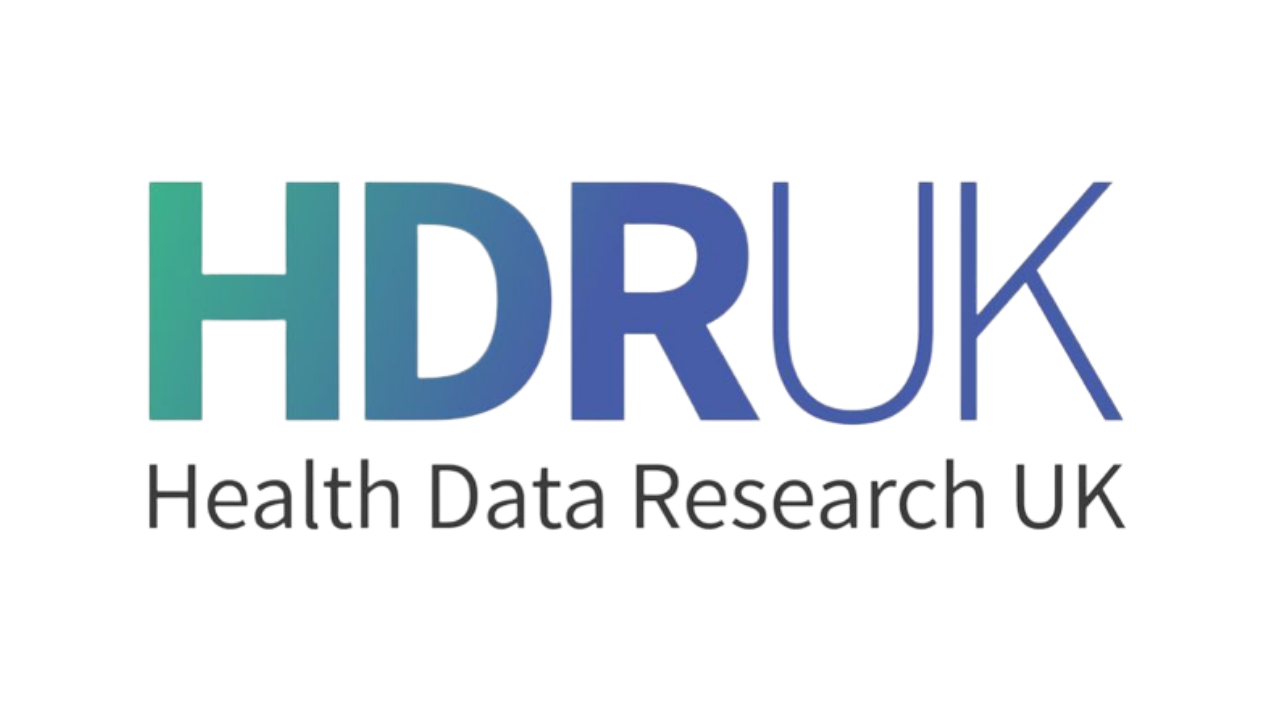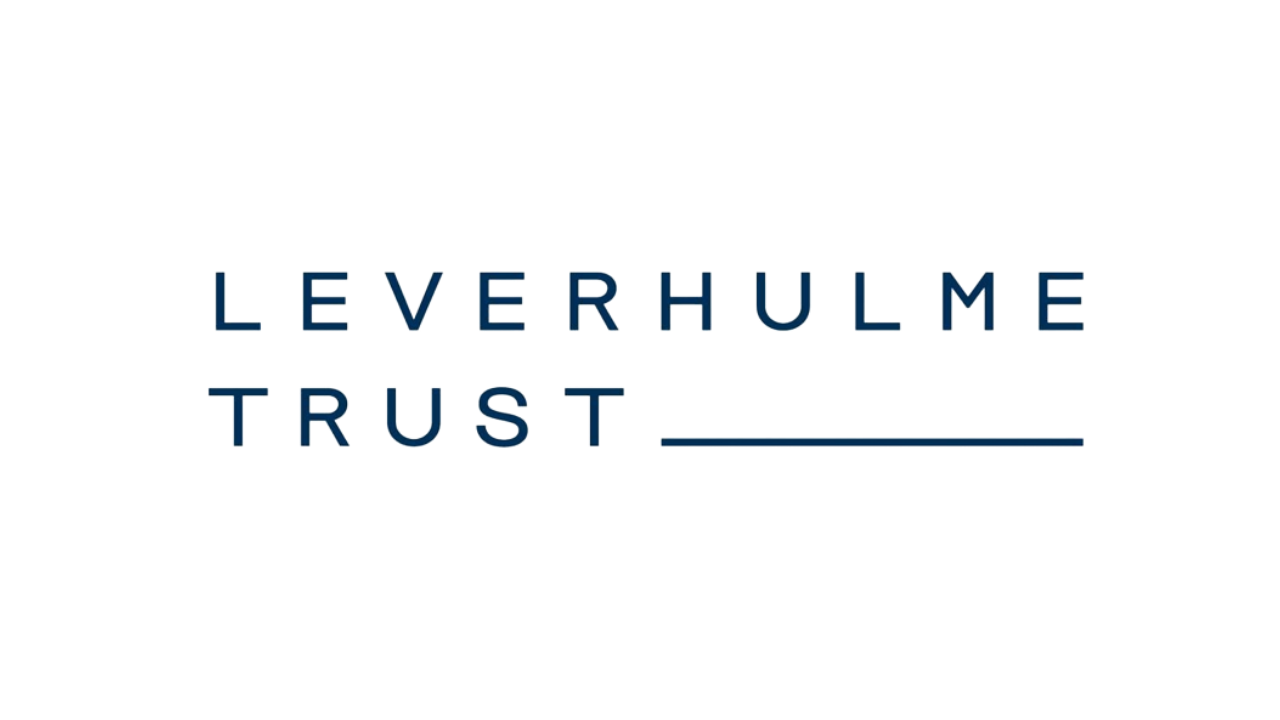 Item 1 of 7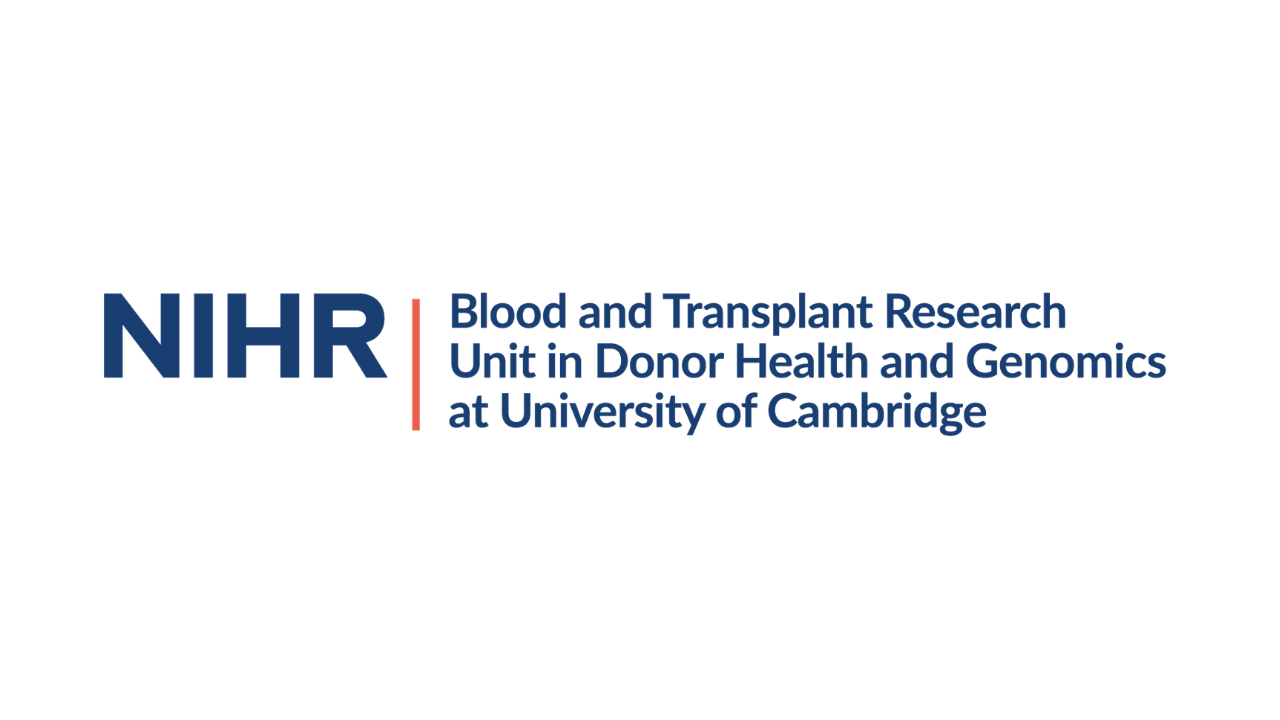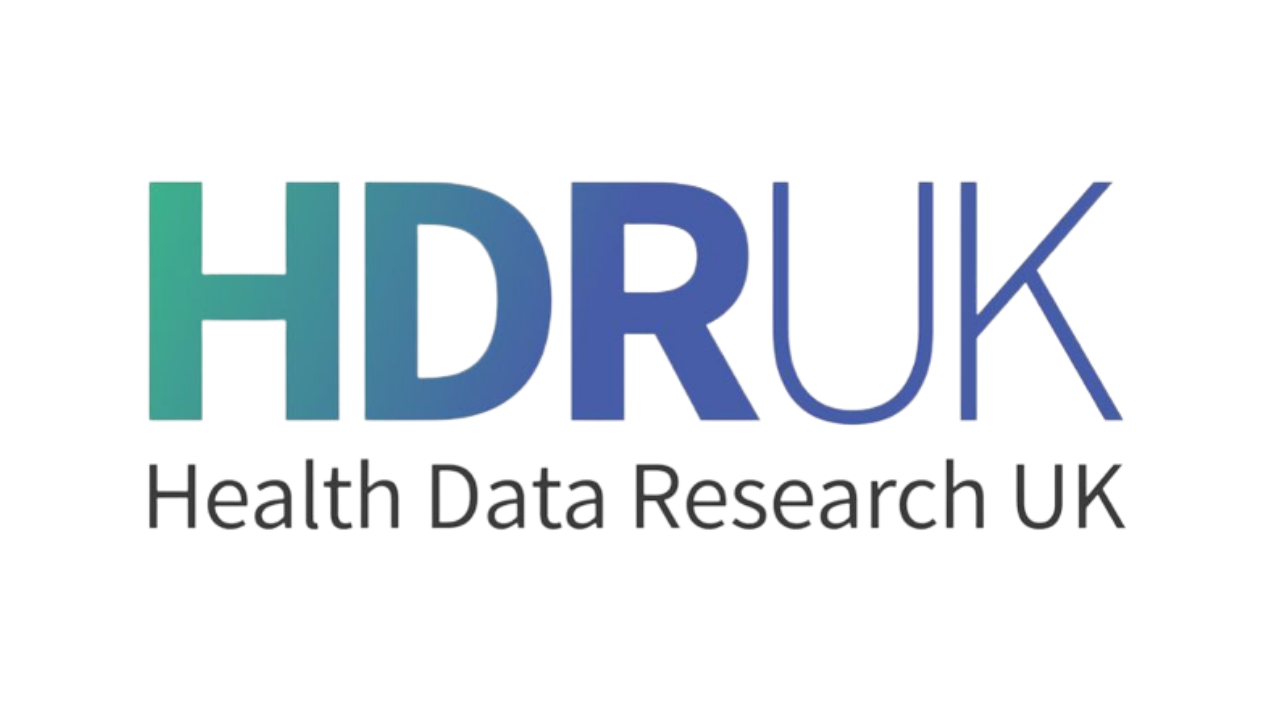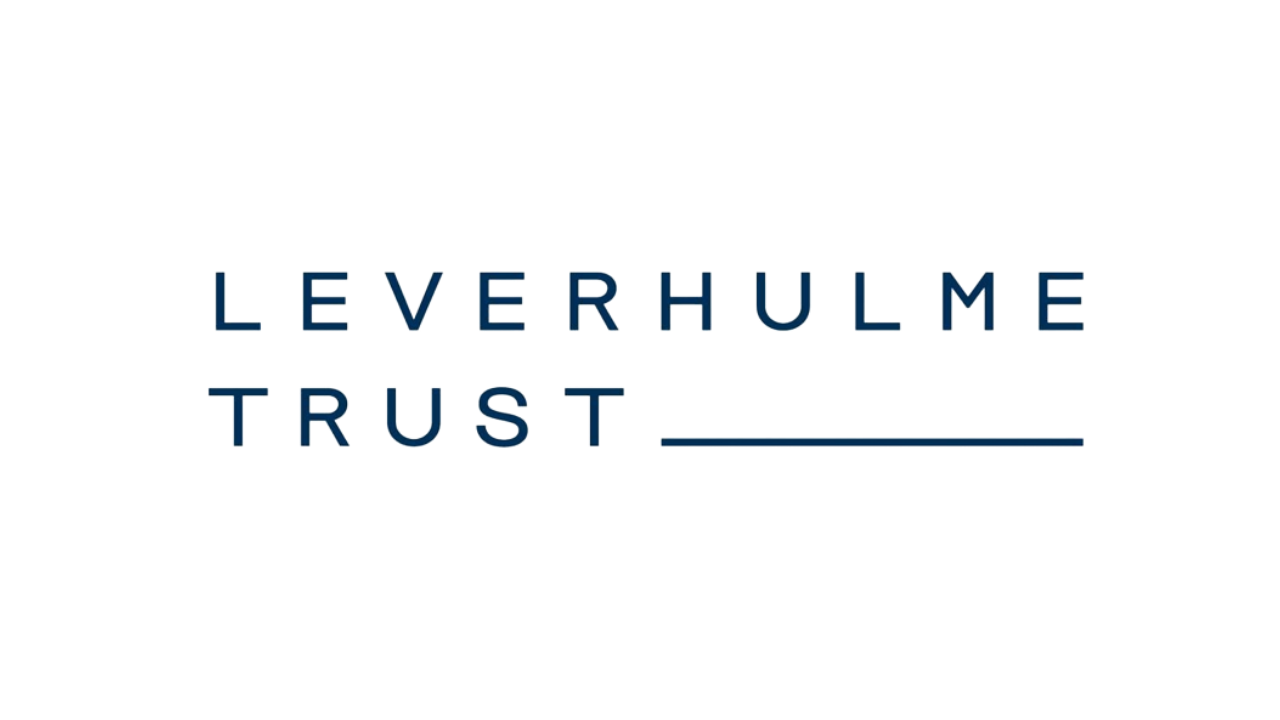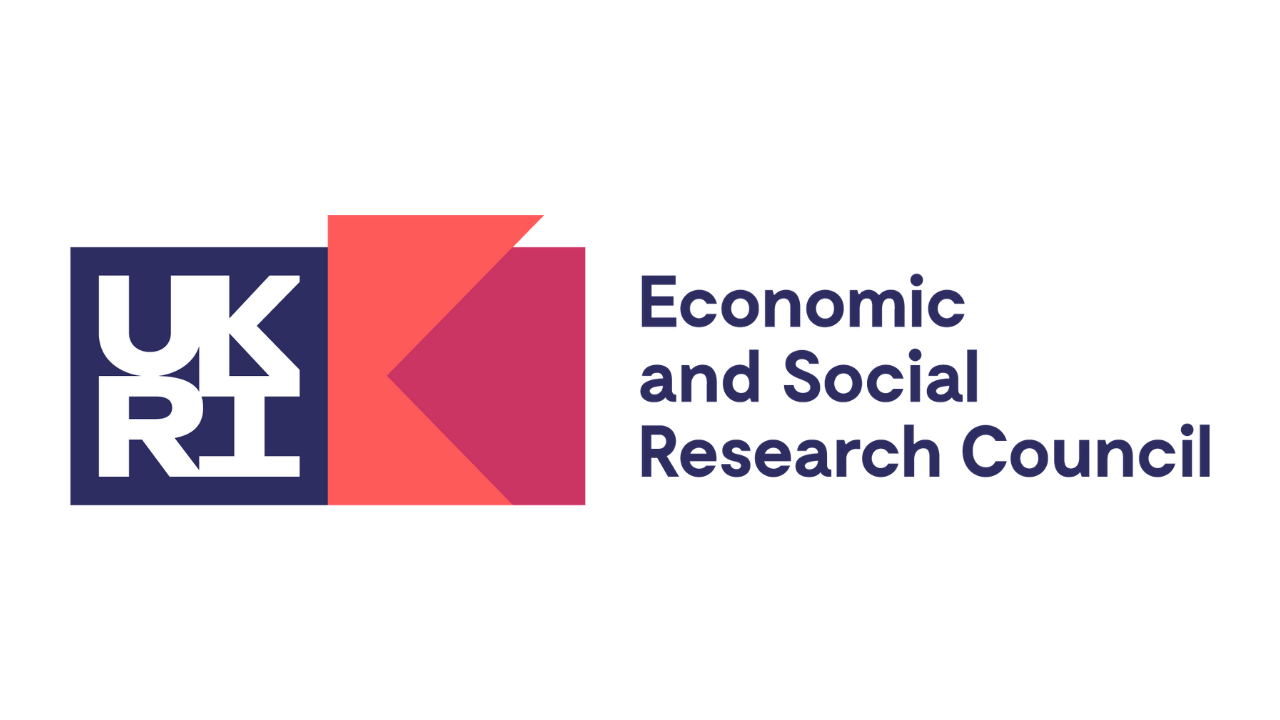 Item 1 of 4