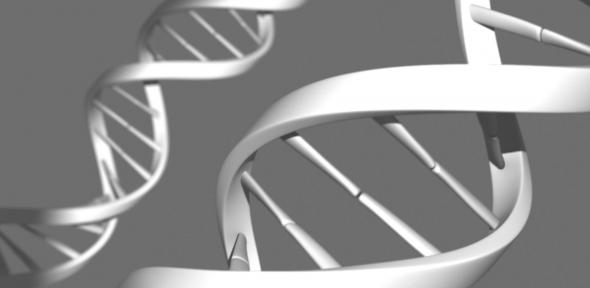 Breast tumour DNA circulating in the bloodstream could be used to measure how well a woman's cancer is responding to treatment, according to a new study published in the New England Journal of Medicine.
The levels of tumour DNA are telling us how the cancer is responding to treatment

Carlos Caldas
Researchers at the Cancer Research UK Cambridge Institute at the University of Cambridge took regular blood samples from 30 women with advanced breast cancer that had spread.
They used three biomarkers – circulating tumour DNA, levels of a protein called Cancer Antigen 15-3 (CA 15-3) and free-floating tumour cells – which can measure how advanced the disease is.
The researchers compared these results with CT scans to see if changes in the biomarkers matched up with changes in the cancer.
They found that, out of the three biomarkers, tumour DNA in women's blood gave the most accurate 'real time' picture of changes taking place in the body.
Professor Carlos Caldas, senior group leader at the Cancer Research UK Cambridge Institute and co-lead author of the study, said: "This study offers a practical application of cancer genomics and highlights the potential of personalised cancer medicine. By understanding the point at which a cancer changes we can select the most effective treatments and minimise side effects for patients.
"We can use blood samples to track how breast cancer is progressing as fragments of DNA are shed by cancer cells when they die, meaning they can be detected in blood samples using sensitive new sequencing techniques. The levels of tumour DNA are telling us how the cancer is responding to treatment."
The research was part-funded by Cancer Research UK and supported by the Experimental Cancer Medicine Centre and National Institute for Health Research Biomedical Research Centre at the Cambridge University Hospitals NHS Foundation Trust.
Dr Nitzan Rosenfeld, group leader at the Cancer Research UK Cambridge Institute and co-lead author of the study, said: "This work marks an important step in establishing circulating tumour DNA as a key biomarker for monitoring advanced breast cancer patients.
"By rigorous comparison to markers such as circulating tumour cells and CT imaging, we have shown that personalised genomic tests provide a sensitive and non-invasive measure of cancer spread and response to treatment. We also showed that these can be measured effectively by a variety of practical methods."
Professor Peter Johnson, Cancer Research UK's chief clinician, said: "These results hold the promise of a system that could allow us to modify someone's treatment as their cancer changes, and they suggest an exciting way to quickly get hold of the personal details of a cancer, to target it for the most effective therapy.
"One of the things that will help our scientists design better cancer treatments is a way of measuring early on which ones are working and which are not. If we can find the molecular footprints of cancers during treatment and see how they change, we hope we will be able to track them down and remove them much more efficiently."
The Cancer Research UK Cambridge Institute is a major research centre which aims to take the scientific strengths of Cambridge to practical application for the benefit of cancer patients. The Institute is a unique partnership between the University of Cambridge and Cancer Research UK. It is housed in the Li Ka Shing Centre, a state-of-the-art research facility located on the Cambridge Biomedical Campus which was generously funded by Hutchison Whampoa Ltd, Cambridge University, Cancer Research UK, The Atlantic Philanthropies and a range of other donors. 
Story provided by the CRUK.
For more information about this story, please contact: Genevieve Maul, Office of Communications, University of Cambridge. Email: Genevieve.Maul@admin.cam.ac.uk; Tel: 01223 765542.
---

This work is licensed under a Creative Commons Licence. If you use this content on your site please link back to this page.
---