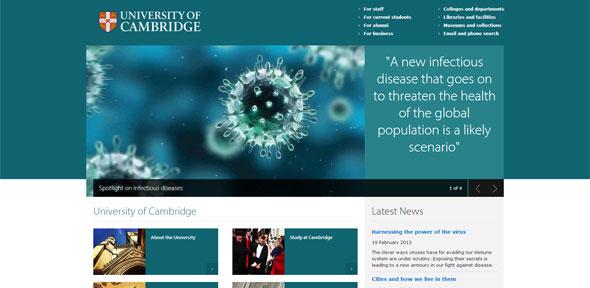 The homepage and core pages of the University of Cambridge's website (including our news and research pages) are maintained by a group of web teams.
Aside from the core site, the University hosts over 600 different websites which cover Colleges, departments and research groups, and the University Administration Service. Our search engine covers all of these sites.
2013 redesign
We have recently completed a redesign of our web templates in order to make our pages more accessible on mobile and tablet devices. This is the culmination of over two years' work and marks a significant change in the way that websites are delivered by the University of Cambridge. We will be working hard over the coming year and beyond to upgrade as many of our sites as possible.