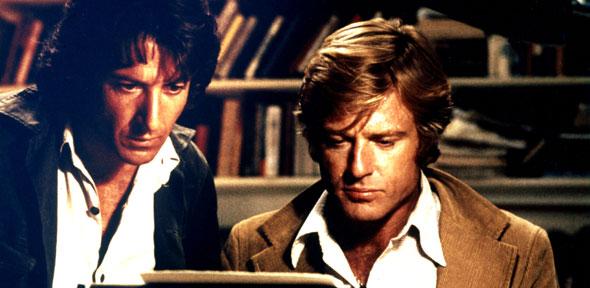 Don't miss the chance to see films that explore humankind's capacity for deception. Showing at Cambridge Arts Picturehouse  in February and March, each of the five movies screened as part of a Conspiracy and Conspiracy Theory Film Season will be introduced by an eminent speaker.
We selected these five films because, through very different types of cinematic treatment, they expose the conspiratorial side of human relationships whether between groups or individuals.

David Runciman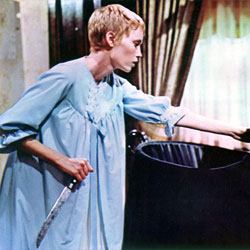 Conspiracies and conspiracy theories lie at the heart of many great films.  The plots of some of cinema's most gripping narratives turn on secrets and lies, deception and collusion, revelation and exposure. Spy stories, political thrillers and horror movies are full of shadowy organisations, devious governments, criminal networks and evil masterminds in storylines skilfully crafted to tread a thin line between fact and fiction and to play with reality and imagination.
The Conspiracy and Conspiracy Theory Film Season is an initiative of the Leverhulme-funded Conspiracy and Democracy research project, based at CRASSH (Centre for Research in the Arts, Humanities and Social Sciences), University of Cambridge, in partnership with Cambridge Arts Picturehouse.
"We selected these five films because, through very different types of cinematic treatment, they expose the conspiratorial side of human relationships whether between groups or individuals,' said Professor David Runciman, a political scientist at Cambridge and one of the project's co-directors. "They're great movies, too, that everyone should have a chance to see at least once, and understand more about. So we have an exciting line-up of speakers to give brief introductory talks before each film."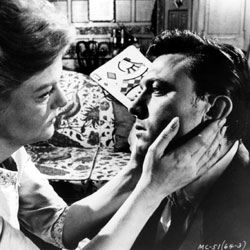 The Manchurian Candidate (showing on Tuesday 11 February) is a political thriller based on the novel by the same name. Directed by John Frankenheimer, it was released in 1962 at the height of the Cuban missile crisis. The setting for the action is the Korean War and the narrative centres on brainwashing and assassination.  Also released in the 1960s, the chilling Rosemary's Baby (showing 18 February) directed by Roman Polanski is known as one of the all-time classics among psychological horror movies, featuring a heady mix of paranoia and satanism.
Starring Dustin Hoffman and Robert Redford as journalists investigating the Watergate scandal, All The President's Men (showing 25 February) proved a massive hit for the way in which it told the story of how a pair of conspiracy theorists brought down a president. A film that met with mixed reviews when it appeared in 1990, Hidden Agenda (showing on 4 March) is set in Northern Ireland and directed by Ken Loach. Through a fictional scenario, in which several characters are silenced by covert assassination, it looks at the possible role of British state terrorism during the Troubles.   
The series concludes with Alfred Hitchcock's The 39 Steps (showing 11 March), a thriller regarded as the best of the early films directed by the master of horror and suspense. It first hit the screens in 1935 and has been ranked by the British Film Institute as the fourth best British film of the 20th century.
The speakers who will introduce these five films include: David Trotter, King Edward VII Professor of English at Cambridge University; John Naughton, a columnist on the Observer; and Michael Newton, film writer for the Guardian.
Conspiracy and Democracy is an exciting five-year interdisciplinary project that brings together researchers from a wide range of fields to look at a phenomenon that has becoming increasingly pervasive and explore what it can tell us about how societies function in terms of trust and mistrust. The project is led by Professor Sir Richard J Evans (History), Professor John Naughton (CRASSH) and Professor David Runciman (Politics and International Studies).
All films start at 5.45pm with a 30-minute introductory talk. Standard prices and concessions apply plus student discounts of £6. Book at the Picturehouse Box Office or call 0871 902 5720.
For more information about this story contact Alexandra Buxton, Communications Office, University of Cambridge, amb206@admin.cam.ac.uk 01223 761673
Inset images: Rosemary's Baby, www.ronaldgrantarchive.com, Paramount Pictures;The Manchurian Candidate, www.ronaldgrantarchive.com, MC Productions.
---

This work is licensed under a Creative Commons Licence. If you use this content on your site please link back to this page.
---