"A very Cambridge storyˮ
... over four decades of antibody research, a Nobel Prize and a life sciences cluster contributing billions to the UK economy.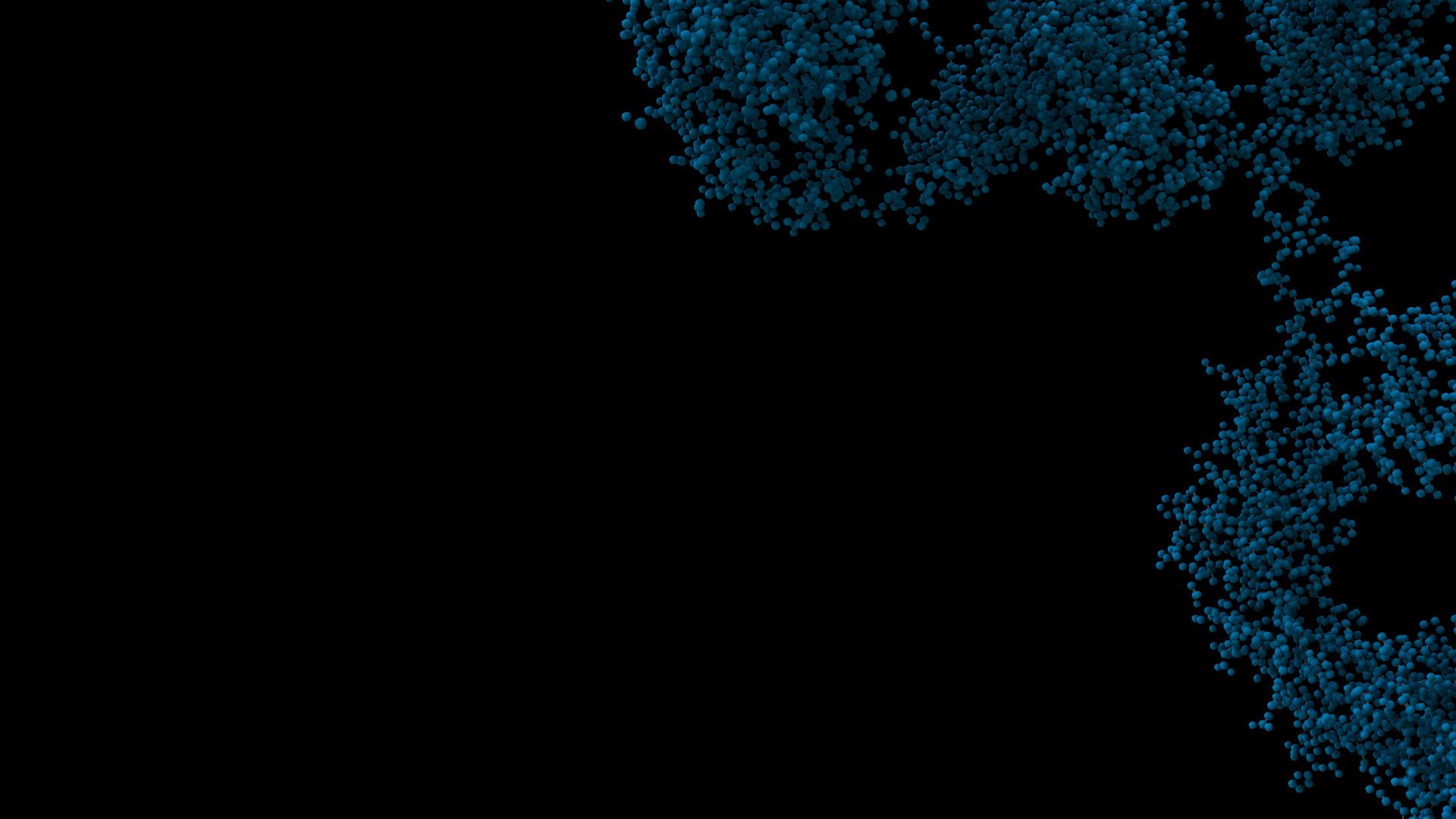 Antibody animation: Jonathan Settle
Antibody animation: Jonathan Settle
"We have a very important announcement.
Am I speaking to Dr Winter?"
...It's hard to imagine the moment when a phone rings and it's the Nobel Committee at the end of the line.
On the morning of 3 October 2018, Sir Greg Winter – winner of the 2018 Nobel Prize in Chemistry, along with Frances Arnold and George Smith – took the call that told him he'd received the greatest scientific accolade of his career.
"It came as a bit of a shock," says Winter (pictured), who is Master of Cambridge's Trinity College. "I was hoping to have a nice quiet day."
A few hours later, he was answering questions from the world's media in a room at the Medical Research Council Laboratory of Molecular Biology (MRC LMB) on the Cambridge Biomedical Campus. A few hundred metres away was the lab where, in the 1980s, Winter had pioneered technologies that would have an enduring medical legacy for humankind and contribute to a hundred billion dollar industry.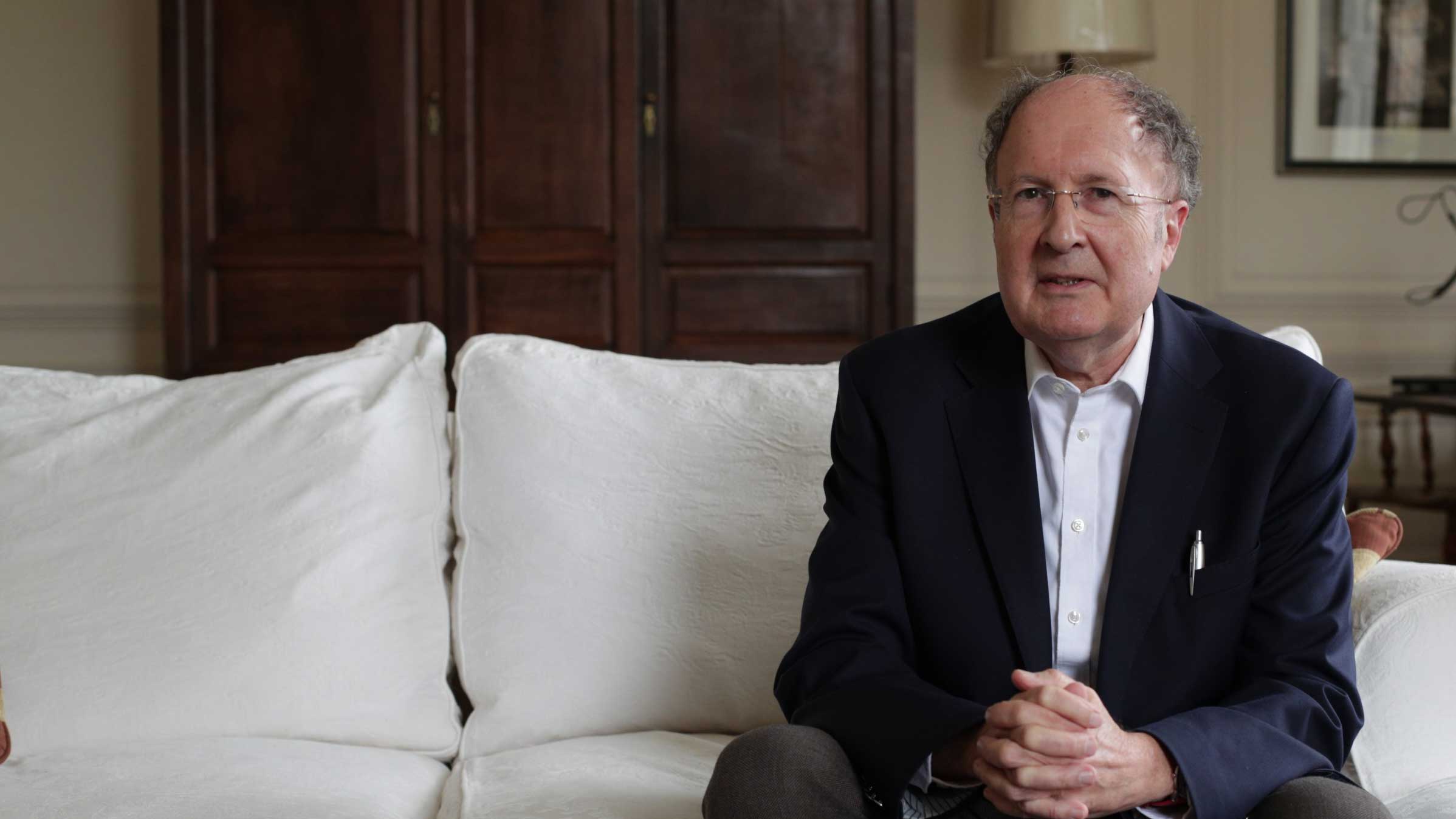 He and colleagues at the MRC LMB and Cambridge University's Department of Pathology were the first to 'humanise' mouse and rat monoclonal antibodies, opening up their use as drugs for destroying harmful molecules in human disease. Humanisation involves swapping regions of 'foreign' DNA with human DNA to reduce inactivation of the drug by the human immune response.
But even humanisation doesn't fully eliminate the possibility of an immune response because the specificity of the antibody is still made up of non-human regions.
When Winter developed 'antibody phage display', for which he won the Nobel Prize, it enabled the discovery of antibodies to almost every type of target using a 'library' of human gene fragments inserted into the DNA of bacteriophage virus coat proteins.
The new technology fitted naturally with his expertise as a genetic engineer, as he explains: "I'd been working with mouse antibodies but had never made one and I thought I'd better learn. I went into the tissue culture room, I followed all the recipes, and everything got infected with mycoplasma."
"I was so angry at the huge waste of time – and I was already a very angry kind of young man. I started thinking there's got to be another way."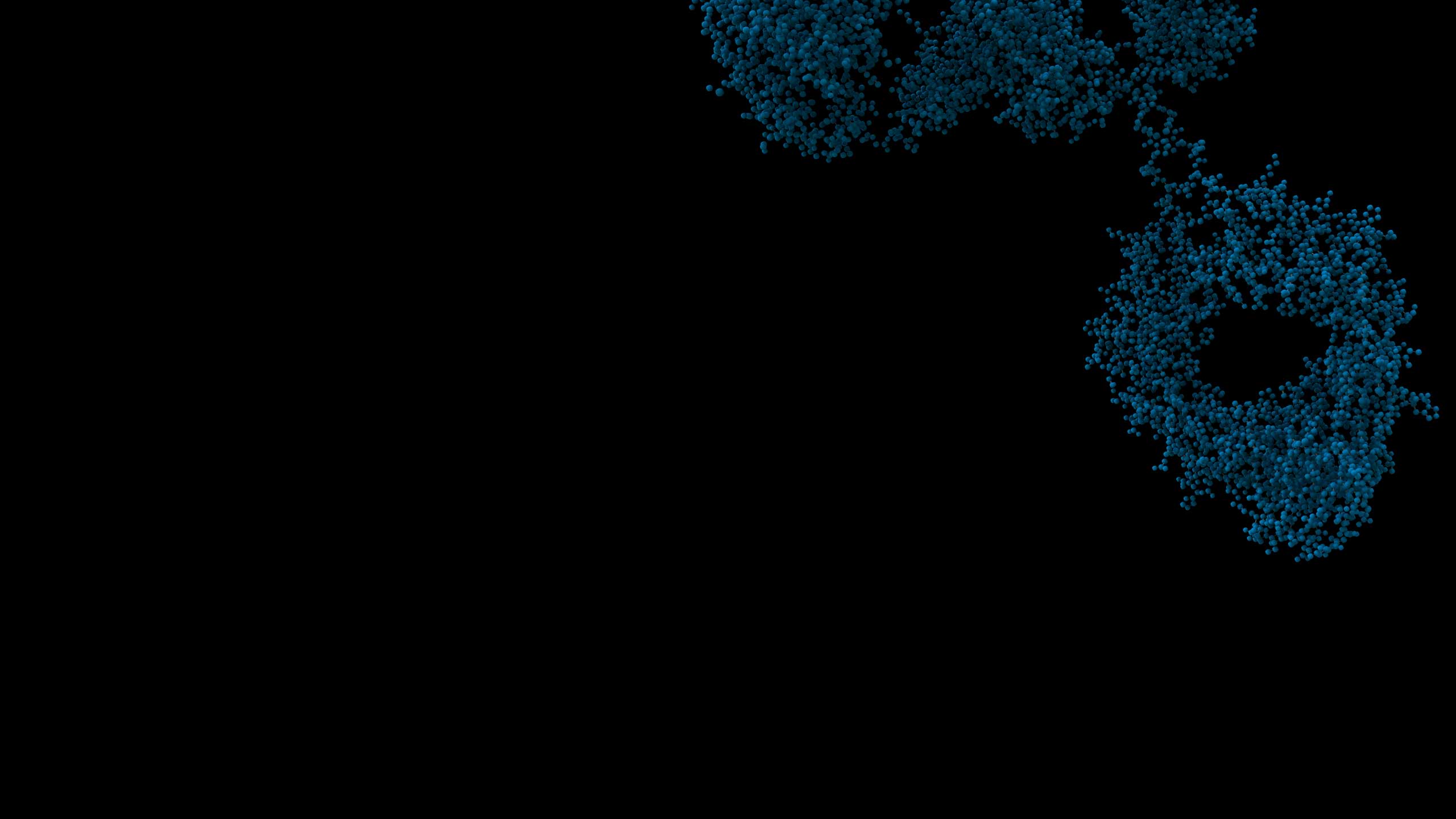 The Cambridge Phenomenon
Winter established three spin-out companies to develop the phage display technologies. Among them was Cambridge Antibody Technology (CAT), which he founded with Dr David Chiswell and Dr John McCafferty in 1989.
CAT was acquired in 2006 for £702 million by the pharma giant AstraZeneca and merged with US-based MedImmune, also acquired by AstraZeneca. Currently, AstraZeneca/MedImmune is in the process of relocating to the Cambridge Biomedical Campus.
"For AstraZeneca to decide it wanted to put its weight behind the technology of CAT was a pretty good thing. The skills are still in Cambridge and they are adding to the UK companies' repertoire of drugs."
Today, phage display is one of the core technologies underpinning the work undertaken by MedImmune. Dr Jane Osbourn leads MedImmune's facility in Cambridge. Looking back to her time as a bench scientist at CAT, she remembers when a brilliant set of minds and emerging molecular biology technologies came together at the right place and the right time.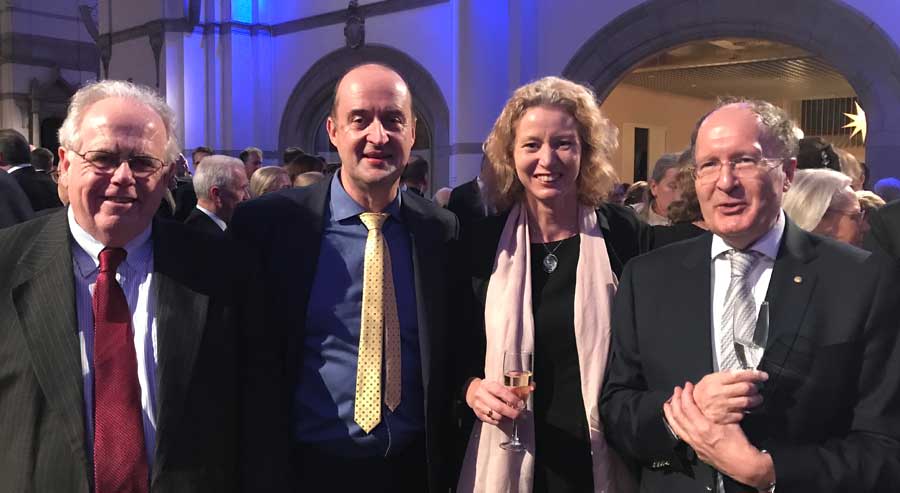 "There was a cohort of really able intellect in Cambridge – in CAT and other companies, in the MRC LMB and in the University – and what happened was a condensation of that focus," says Osbourn. "Once we decided to make phage display work, we set some really tough goals and then just got on with it."
At the same time that phage display libraries were being grown to ever increasing sizes (today a trillion phage is the norm), researchers in the University's Department of Pathology and the MRC LMB were making major mechanistic discoveries about antibodies and their targets, while others in the Department of Chemical Engineering were working with CAT to develop new bioprocessing methods to manufacture them as drugs.
"All of this makes antibodies a very Cambridge story, one that's been developing over four decades," says Winter, referring to the discovery in 1975 of how to make monoclonal antibodies by MRC LMB scientists César Milstein and Georges Köhler, for which they won a Nobel Prize.
Monoclonal antibodies are now one of the most important classes of biological drugs on the market, used in the treatment of rheumatoid arthritis, multiple sclerosis, cancer and other diseases.
"Research and development in the antibody field are still very much part of the Cambridge Phenomenon. It's a fantastic time for AstraZeneca/MedImmune to base its new global headquarters in Cambridge.ˮ
"There's a melting pot of ideas and skill sets that we're tapping into through long-term collaborations with researchers at the University, the LMB, other biotechs and Cancer Research UK," she adds. "To this, we're bringing know-how on how you develop drugs, take them to the market and deliver benefits to patients' health."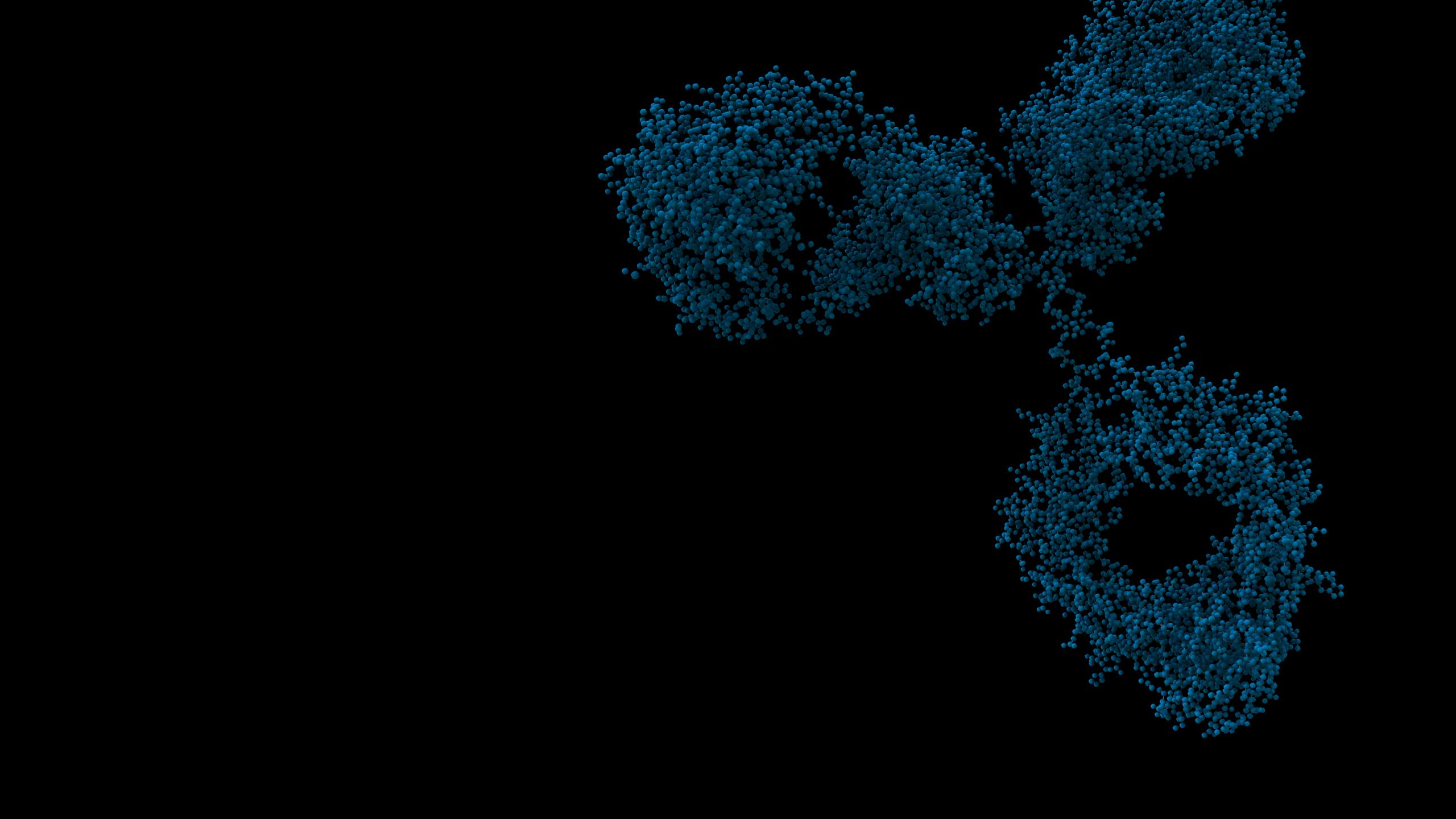 Life sciences cluster
AstraZeneca/MedImmune's relocation is a major boost to an already booming life sciences cluster that encompasses the Cambridge Biomedical Campus, University departments and the Cambridge Science Park, as well as nearby Wellcome Sanger Institute, Babraham Research Campus and Granta Park.
According to a report commissioned by AstraZeneca in 2018, over 430 organisations in the cluster support a specialised workforce of more than 15,500, contributing around £2.9 billion annually to the UK economy. If it continues to grow at its current rate, the cluster has the potential to contribute a further £1 billion per annum to the economy by 2032 and could provide 6,000 additional jobs.
Commenting on the report, Jonathan Dry, AstraZeneca's Director of Oncology Bioinformatics, IMED Biotech Unit, said: "In terms of a scientific hub, Cambridge is phenomenal. The City fosters a strong culture of collaboration between not just organisations but sectors too. AstraZeneca is currently working with Microsoft and the University of Cambridge, and is a fantastic example of the cluster in action. We've been able to further cancer research more effectively as a result."
"The life sciences play a central role in the Cambridge cluster," added Professor Andy Neely, Cambridge's Pro-Vice-Chancellor for Enterprise and Business Relations. "Connecting people - especially their skills and ideas - to finance enables the cluster to grow and prosper."
"This report from AstraZeneca is a valuable contribution to our understanding of the Cambridge cluster, and demonstrates that the deep and lasting collaborations between businesses and our local universities are a crucial element underpinning the region's economic success."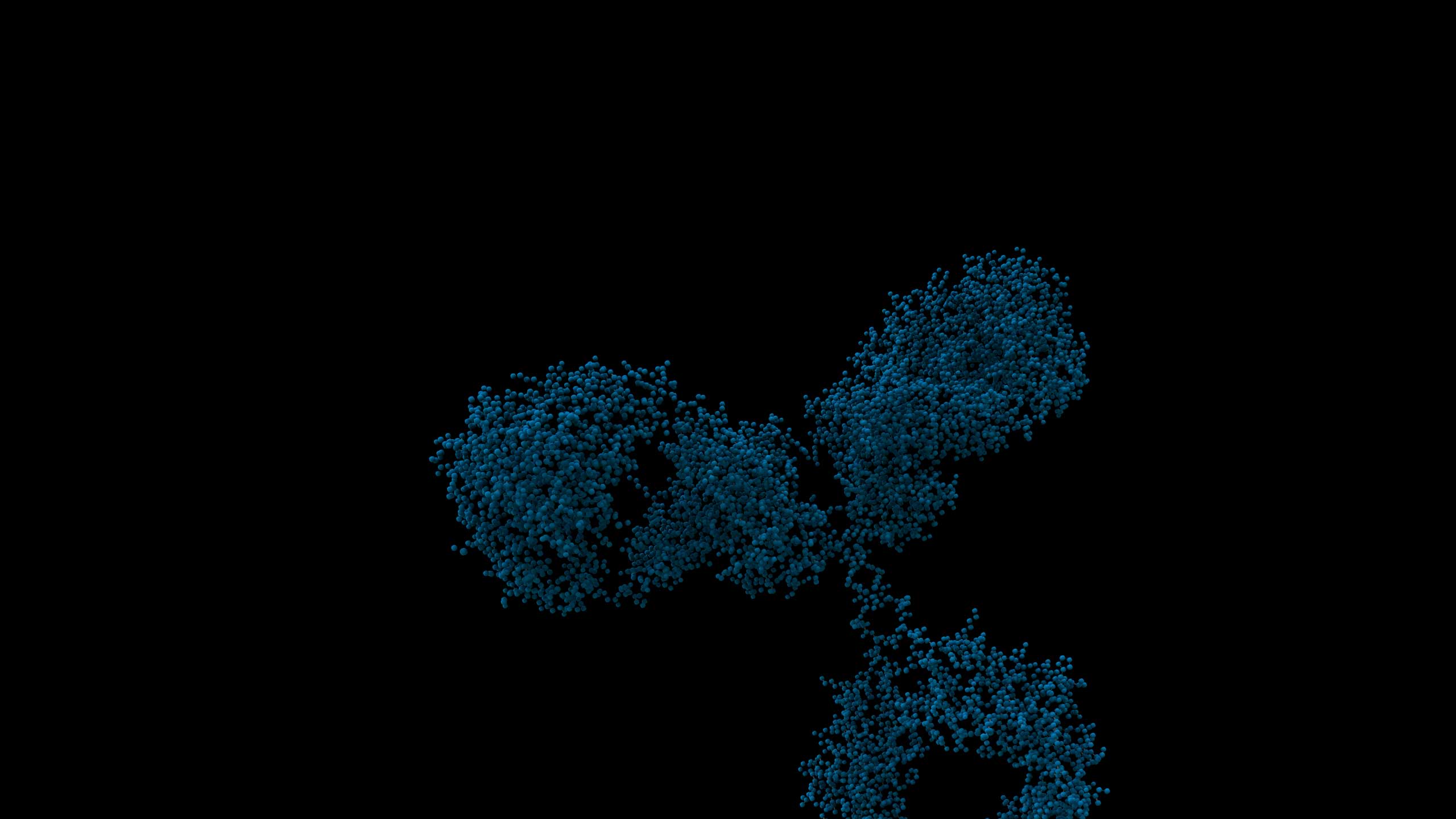 "This is just the beginning"
The "Cambridge story" is not just one of a thriving life science industry. It is also one where medical success is often underpinned by decades of incremental steps.
Take the example of Campath-1H, the first antibody to be humanised and which today is marketed as Lemtrada to slow the progression of multiple sclerosis. It was developed from research that began in 1979 by Professor Herman Waldmann in the Department of Pathology.
"I can't pretend that I anticipated the work would be so commercially successful," says Winter. "It was a paradigm shift to consider a biological molecule as large as an antibody as a drug. We had to convince people that they could be used as therapeutics and it was biotech companies that took it on board."
"There was a culture that we should be tackling difficult problems – things that might not get results for 20 or 30 years."
The gains have been huge. Humira®, for instance, was discovered at CAT using phage display and is now the bestselling drug in the world – earning more than $103 billion since entering the market in 2003. Now owned by the pharmaceutical company AbbVie, it's been dubbed "the Swiss army knife of pharmaceutical drugs" because of the number of inflammatory conditions it can treat (15 and counting).
"It's true that over the past 30 years the development of antibody therapeutics has delivered a step change in disease treatments," adds Osbourn.
"But research and development can never stand still. We must always think that this is just the beginning."
Read more about Cambridge University research in the East of England in a special issue of Research Horizons magazine.