You are a researcher looking for a creative adventure to boost your research, engage with new audiences or to get a fresh perspective on your work? Or you are a freelance filmmaker or illustrator interested in working with and getting inspired by research? Search no more as the University of Cambridge Public Engagement with Research Team launched a series of new creative projects.
4 Public Engagement project calls are now open for applications to freelance creatives and University of Cambridge early career (PhD, postdocs) and established researchers. Applications can be submitted by individuals or groups and can be made to one or more of the projects. 
Please find the application forms for researchers and creatives as well as further guidance below. If you have any questions regarding a potential application, please contact Dr Alina Loth and Dr Diogo Gomes (alina.loth(a)admin.cam.ac.uk; dam74(a)medschl.cam.ac.uk).
Deadline for all applications is 15 March 2020.
Cambridge Shorts
The popular research film competition is back. Cambridge Shorts is the continuation of a project to support researchers in making professional quality short films with filmmakers. The short films will be presented online and during the Cambridge Festivals to increase the visibility of your work.
Short Films from Cambridge Shorts 2016 can be found here.
Cambridge Very Shorts
Turn your research story into an illustration or animated GIF. Cambridge Very Shorts allows you to collaborate with a creative to develop your visualisation. Visualisations will be tied into a communication plan to increase the reach and distribution of your work and presented as part of the festivals.
Creative Partnerships
Creative partnerships is enabling collaborations between researchers and media students from a local further educational college.  You will be paired with students to produce a creative piece of work based on your research. The creative outputs can be films, video games, animations, or podcasts among others.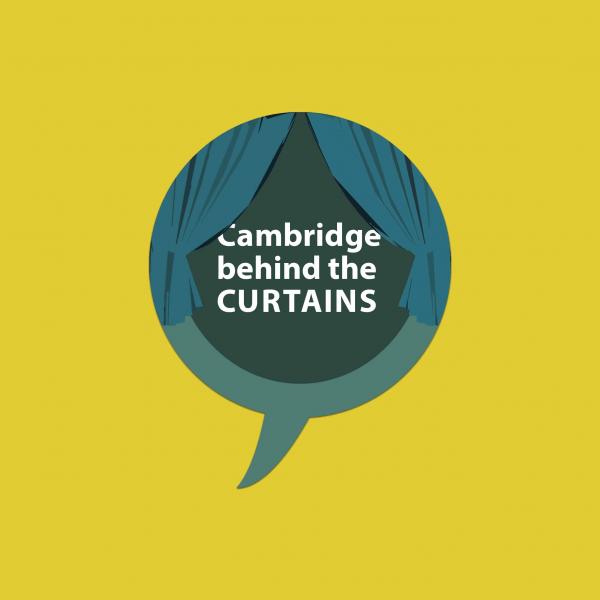 Cambridge behind the Curtains
Have you ever imagined how your research might look and sound on stage? This is your opportunity to explore the world of theatre playwriting together with professionals. Selected applicants will work with Menagerie Theatre Company to turn their research into a written play. One participant will have the exclusive opportunity to get a funded place in a workshop for young writers with the chance to see their writing performed before an audience during 'The Hotbed Theatre Festival'. 
Further documents for researchers:
Further documents for creatives: