Cambridge Creative Encounters exhibition goes on display at Cambridge Central Library
Cambridge Creative Encounters exhibition, a unique project of artistic creations that showcase some of the world's burning research questions in novel ways, is now on display at Cambridge Central Library in the Lion Yard shopping centre.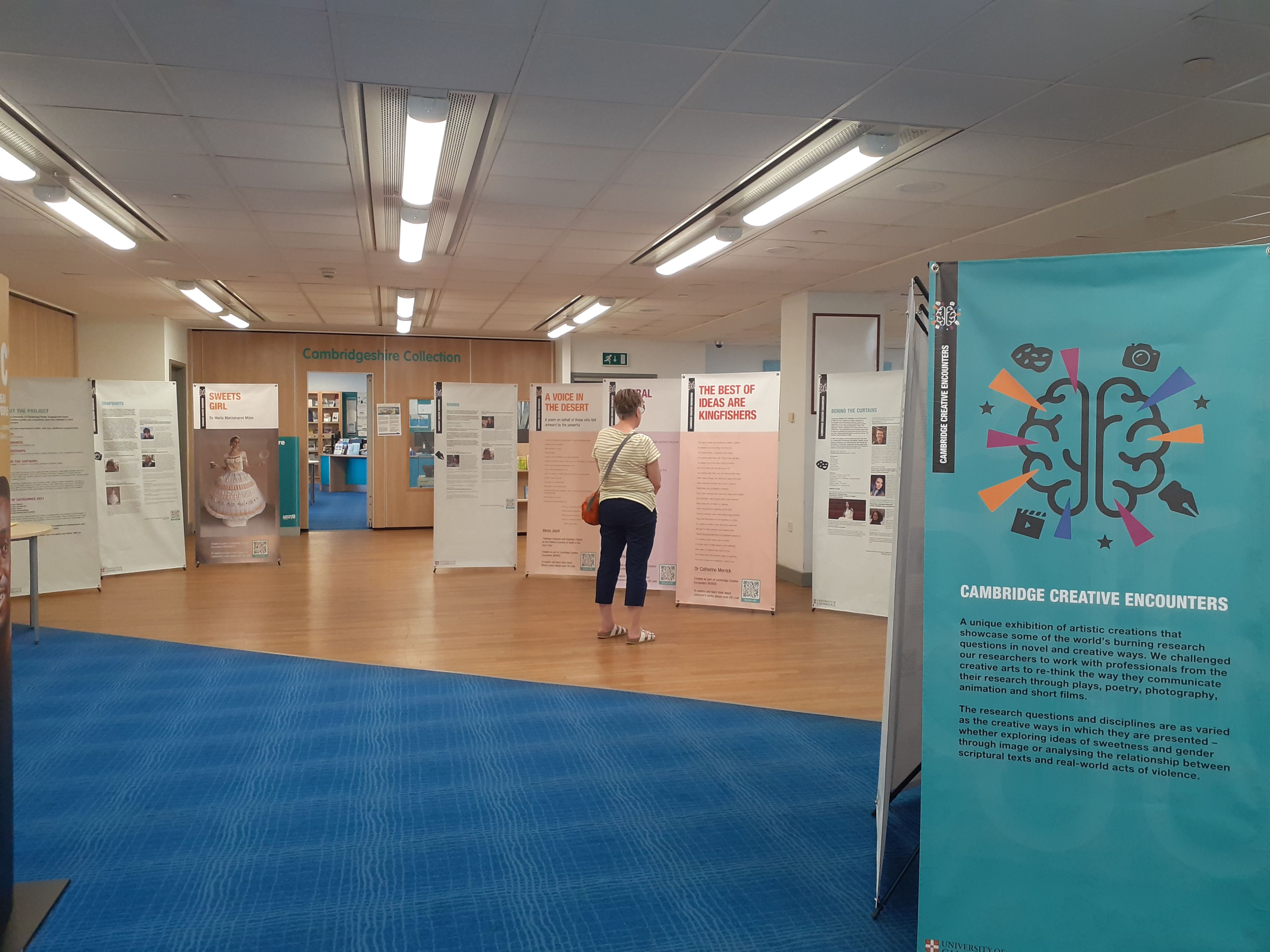 The exhibition, which first launched at the Cambridge Festival in April 2022, challenges our researchers to work with professionals from the creative arts to re-think the way they communicate their research through plays, poetry, photography, animation and short films.
"We are delighted to be taking the Cambridge Creative Encounters exhibition out into the city. Here is a wonderful opportunity for the people of Cambridge to look at some of the world-leading research which happens at the University in a new and creative way."
Dr Selen Etingu Breslaw, Public Engagement and Impact Manager
Since 2016, the projects has invited researchers from across the University to reimagine their research through film, photography, theatre and poetry whilst working alongside a creative professional.
The combined skills of researchers and creative professionals bring research at Cambridge to life. Through these creative pieces, we hope to inspire and continue to reach wider audiences- and create opportunities for conversations and questions where we can each share our knowledge and understanding.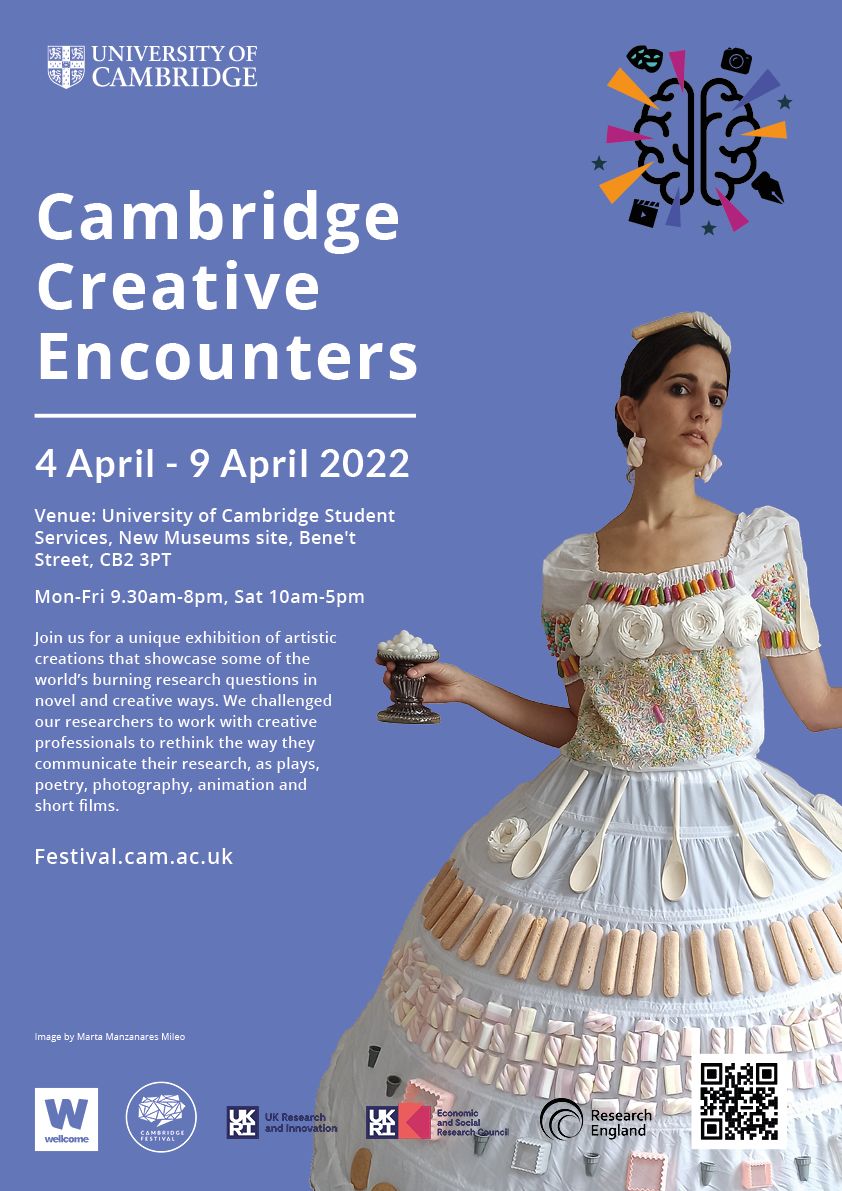 One of the long-term outcomes of the project has been continued collaboration between some of the researchers and filmmakers, films and animations have been screened in film festivals and researchers have used their outputs to reach new audiences including schools, charities, policy makers and patient groups.
"I gained so much via this activity. New collaborators in a discipline that is not my own… and the confidence to lead a project and team in a creative process."
A participant from 2021
Applications from Cambridge Creative Encounters 2022 has now passed and the outcomes from each project will be showcased at the Cambridge Festival in spring 2023.
You can learn more about and view all the projects here
Details
Venue: Cambridge Central Library, 7 Lion Yard, Cambridge CB2 3QD
Dates: Showing until Sunday 7 August
Timings: Mon-Tue 9.30am-6pm, Wed 9.30am-7pm, Thu-Fri 9.30am-6pm, Sat 10am-6pm, Sun 12pm-4pm