This Cambridge Life
The plant scientist with a practical vision for Africa (and who wasn't content to sit and drink tea).
Carol Nkechi Ibe by Nick Saffell
Carol Nkechi Ibe by Nick Saffell
Carol Nkechi Ibe discovered the hard way what it's like to be bright and educated, and yet feel like you know almost nothing. The life science foundation she started as a result has now helped hundreds of Africans prepare for the scientific career she could easily have given up on. 
Africa is always in my heart, on my mind, anytime, every day. I was born in the US where my father was studying, but we returned to Nigeria when I was two. It is a country that is deep within me.
I chose to study microbiology because the name sounded so cool. I'd always loved science, and this was a subject where you could work in a lab and diagnose diseases like typhoid and malaria – major problems in the country. I ended up being one of the top three students in my department.
Our school system taught us tenacity and the strength to keep pushing on but when I went on to do my Master's at Georgetown University in Washington DC, I had a shock.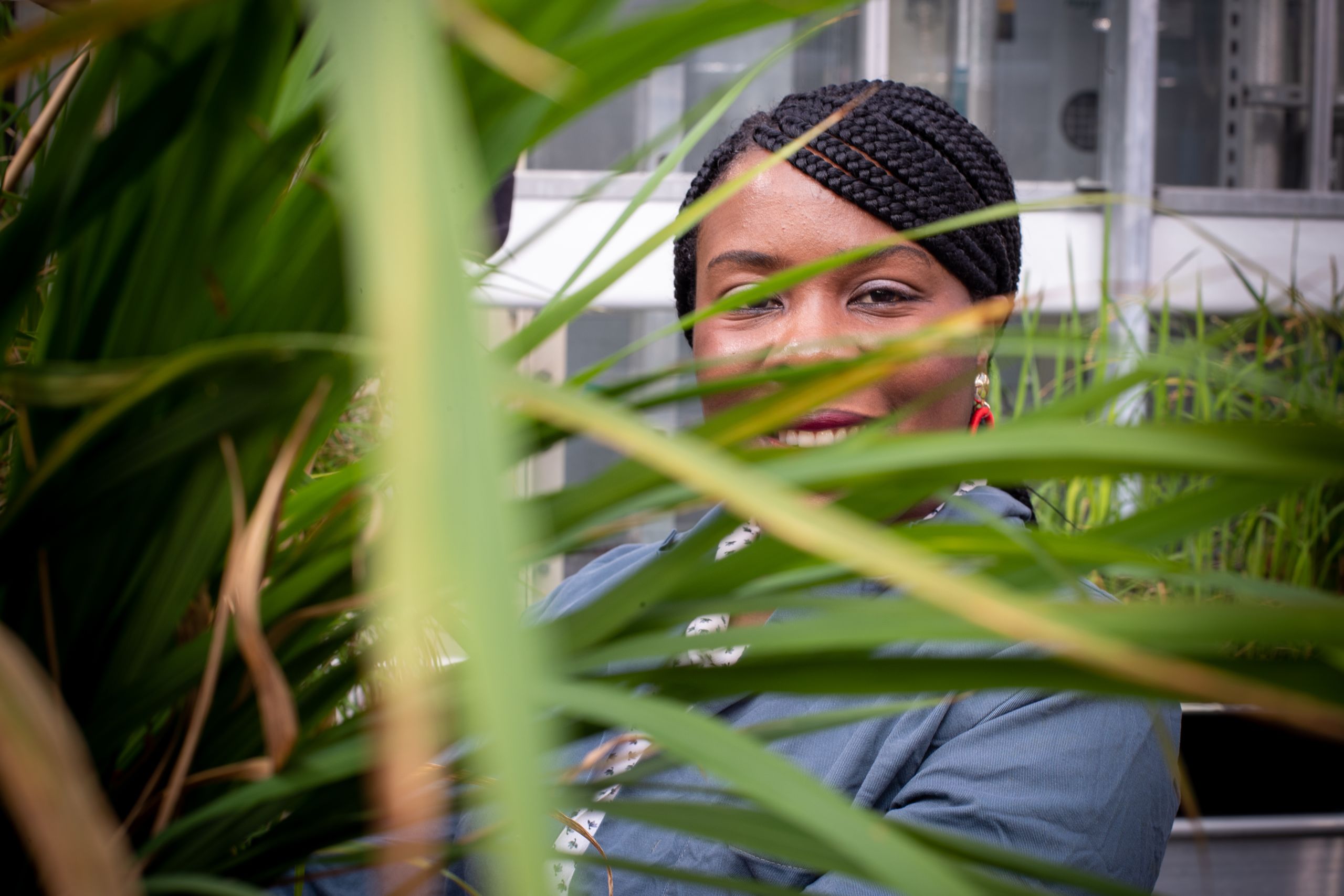 The curriculum we'd been taught at university in Nigeria was essentially obsolete and there were huge gaps in my knowledge of modern scientific principles. It just hadn't prepared me for the next step in a scientific career.
I pretty much had to start again. In fact, it would have been easier to give up. People don't understand the struggle students coming from many African countries face. We have not had access to the level of opportunity people have elsewhere.
I knew what was needed because I'd been there myself. So, during my studies at Georgetown, I had the vision to start JR Biotek, a not-for-profit life science foundation to help educate and train present and future Africa-based scientists. We want to build a powerful workforce of skilled innovative scientists and industry leaders who can contribute to the continent's sustainable development.
Agriculture in particular is crucial to sub-Saharan Africa's development. It's the small-scale farmers who face the most challenges. They don't have the training, education, funding or modern farming methods to help them improve their crop production.
I realised that nothing was changing, and in fact things were getting worse. Deteriorating soil conditions, climate change and diseases have put a strain on an industry that's badly needed to provide jobs and food. This changed my vision, my mind set, and inspired me to do a PhD in plant science in Cambridge with a Gates Cambridge scholarship.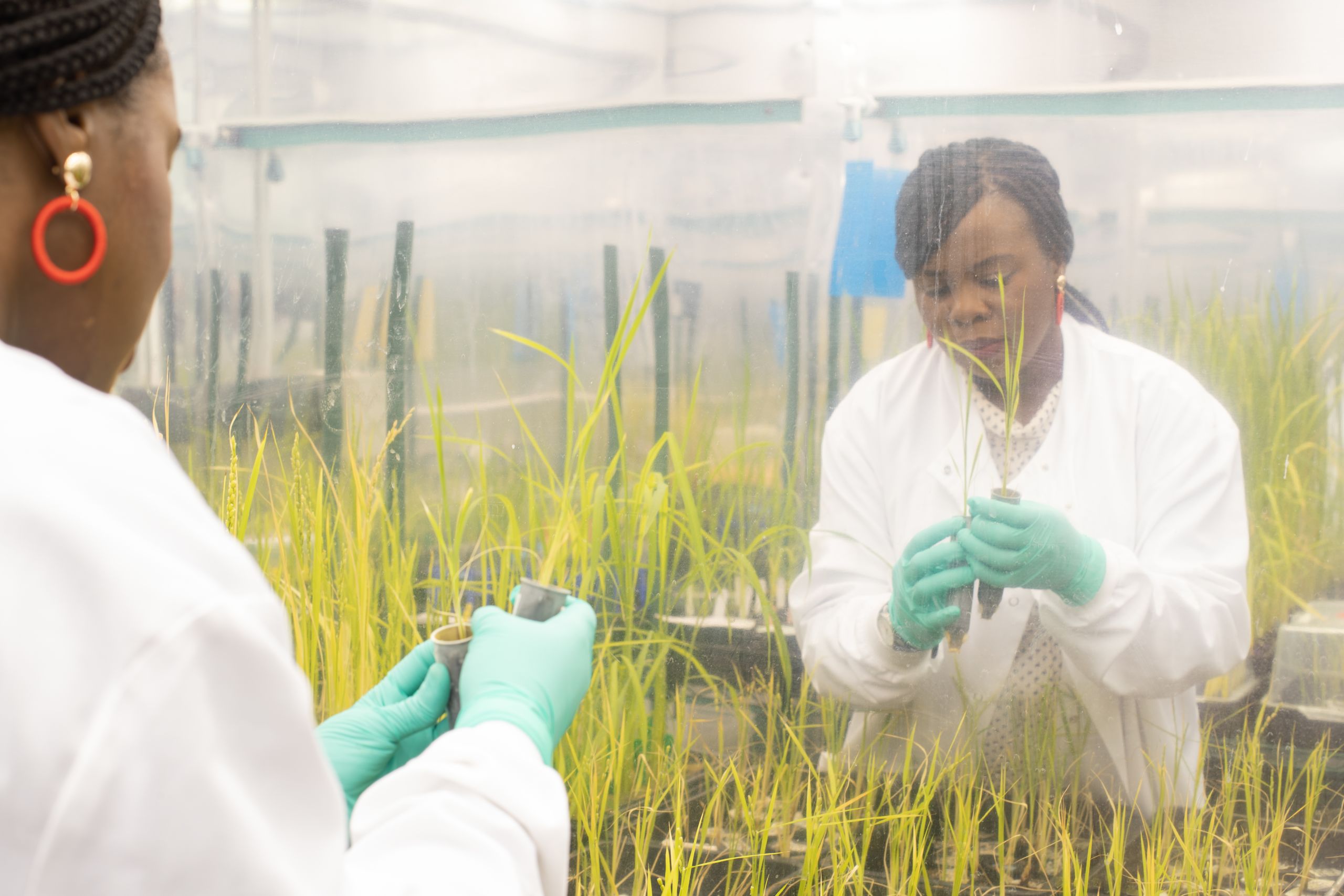 I study the interaction between rice plants and fungi. Some fungi help rice grow, others are detrimental – like the one that causes rice blast, which can destroy up to a third of the rice in a field. By understanding these interactions, we can optimise the beneficial and protect against the pathogenic. This will be a significant contribution to food security, especially since rice has become a major staple food in many African countries.
When I came to Cambridge I had a choice. I could either focus on doing my PhD, work in a cool lab, cross my feet, sit and drink tea – or I could share the amazing opportunity I've been given and give back.
My motto is never give up – and never give up of doing good. And so, it's been during my time here at Cambridge that JR Biotek Foundation has really taken off.  We've held workshops for hundreds of scientists and educators from African nations, providing them with new knowledge, resources and connections which they can take back to their own workplaces and pass on to many more people. My colleagues here have embraced the project with such enthusiasm, and I had the privilege of being awarded a 2019 Bill Gates Sr Prize for the work.
There are people in Africa who are relying on me even if they don't know me. I want to have an impact on what really matters. Providing knowledge and practical know-how to Africa-based students and early career researchers will help the continent's agricultural sector to develop. It's this that inspires me every day.
Carol Nkechi Ibe is a Gates Cambridge Scholar, funded by the Gates Cambridge Trust.
---
This profile is part of our This Cambridge Life series, which opens a window on to the people that make Cambridge University unique. Cooks, gardeners, students, archivists, professors, alumni: all have a story to share.
Photography Nick Saffell. Words Charis Goodyear.