This Cambridge Life
The PhD student who wants to change the way we think about food
Clara Ma in front of the 'living wall' in the David Attenborough Building
Clara Ma in front of the 'living wall' in the David Attenborough Building
When Gates Cambridge Scholar Clara Ma participated in the Veganuary challenge she didn't realise it would change the course of her PhD. Today she's investigating how public policy can transform our food systems and mitigate climate change by accelerating the development of more sustainable alternatives to animal-based protein.
When I was 11 years old, a copy of Time Magazine belonging to my parents caught my attention. On the cover was an image of a tiger with one side of his face blurred into nothing. The articles inside discussed climate change, deforestation and biodiversity loss in Madagascar.

This was when I first became aware of how humans could drive environmental destruction on a global scale. Finding out that our actions were destroying precious ecosystems teeming with wildlife, and harming vulnerable communities in the process, made me feel devastated. I felt a deep sense of responsibility to do something, although at the time I didn't know what or how.
In undergrad I spent four years studying the chemistry and physics of climate change. I enjoyed conducting modelling experiments on the influence of climate change on air pollution, sea ice loss and weakening ocean currents. At the same time I felt that the major barriers to action on climate change were political rather than scientific. I wanted to use the scientific knowledge I'd gained to advocate real-world solutions that could bring about widespread change.
Today I'm a first-year PhD student at the Cambridge Centre for Environment, Energy and Natural Resource Governance. I spent the first six months of my PhD conducting a systematic review of the innovation and environmental outcomes of policies related to the decarbonisation of land-based transport. But earlier this year the focus of my PhD unexpectedly changed.
In January, I decided to take on the challenge of eating vegan for a month. During the awareness month I watched a documentary called Dominion about the ethical and environmental implications of industrial livestock farming practices. I was shocked by what I saw and knew I needed to learn more.
Over the past few months, I've read everything I can about the impact our food systems have on the environment. I learned that even if all fossil fuel emissions ceased today, emissions from the global food system alone would make it impossible to limit average global temperature rise to well below 2 degrees Celsius as targeted in the Paris Agreement.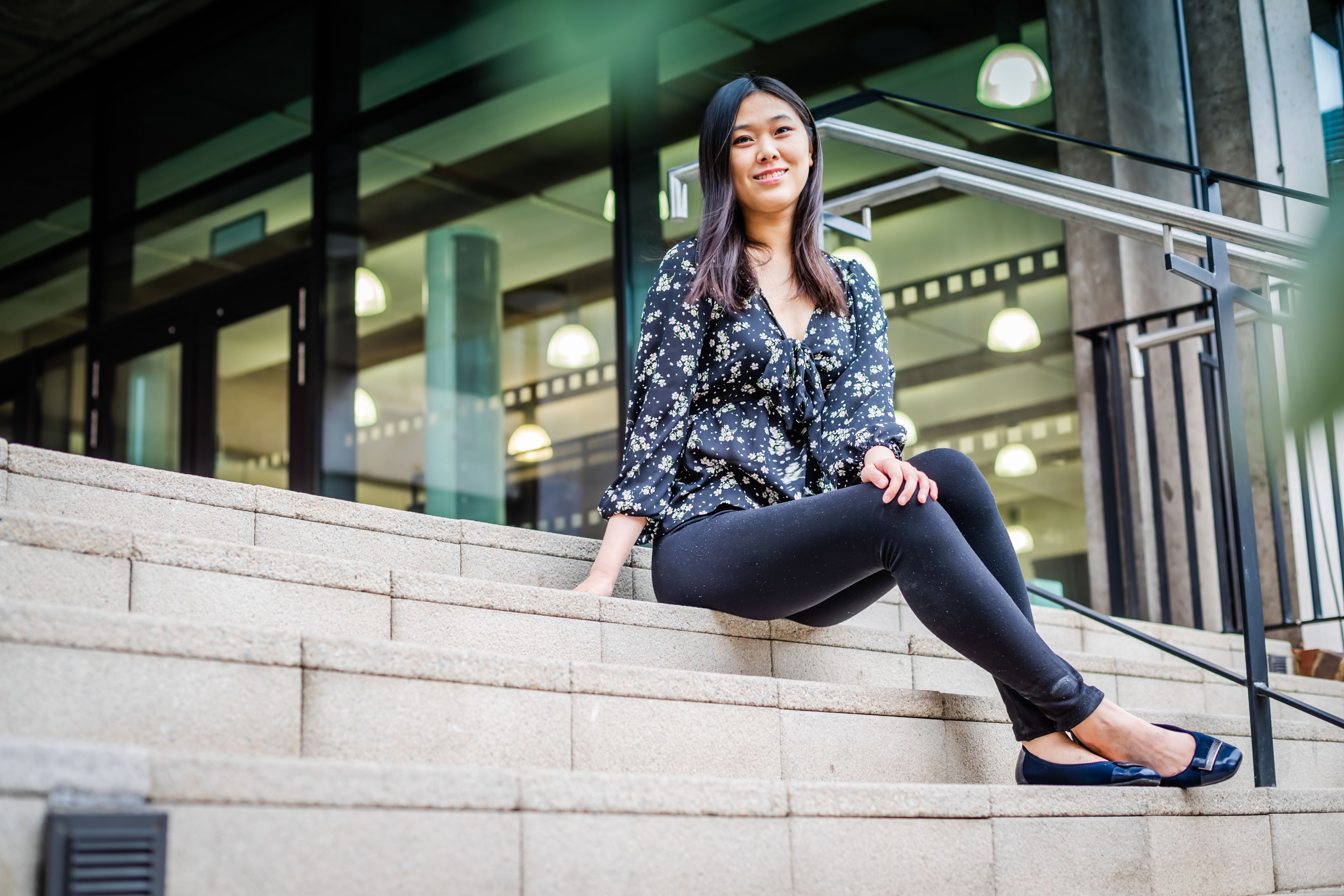 The way we currently produce and consume food is unsustainable. Animal-based agriculture in particular is a leading driver of deforestation, biodiversity loss, greenhouse gas emissions, antibiotic resistance, zoonotic disease transmission and the overuse and degradation of land and water. We need to address these issues not only to fight climate change, but also to protect human health and animal welfare, and to feed our growing population without doing further damage to the planet.
One important solution is the substitution of animal proteins in our diets with more sustainable sources of protein that require less land, water, energy and fewer agrochemicals to produce. During the next phase of my research, I plan to investigate how public policy can accelerate the innovation and diffusion of more sustainable protein alternatives, including cell-cultured, plant-based and precision-fermented proteins.
I hope that my research can help inform future policy development here in the UK. I think that we can draw from what we've learned collectively through our experience in reducing emissions from electricity and transport to inform the way we design policies to catalyse the desperately needed transformation of the food and agricultural sector.
By doing this research, and by speaking about it, I also hope that other researchers will come to understand the urgency of reducing our dependence on animals for food, and seriously consider both animal and human welfare in the research we do and everyday decisions we make.
In 2009, when Time Magazine published their special issue on climate change, no country in the world had yet agreed to decrease its greenhouse gas emissions to net zero. At the time, there were many people who didn't believe that humans could be responsible for climate change. In the same way, the idea of minimising our exploitation of animals in order to transform our food systems might seem unfathomable to some. But the scientific evidence is overwhelming: what we do matters, and we must all act now.
Clara Ma is a Gates Cambridge Scholar at Selwyn College and an alumna of Churchill College. Her PhD is with the Cambridge Centre for Environment, Energy and Natural Resource Governance (CEENRG) which sits within the Department of Land Economy. CEENRG is part of the Cambridge Conservation Initiative at the David Attenborough Building.