Discovering a world of languages
A Cambridge-led team seeks to revitalise languages in the UK with a series of interactive pop-up exhibitions designed to set tongues wagging.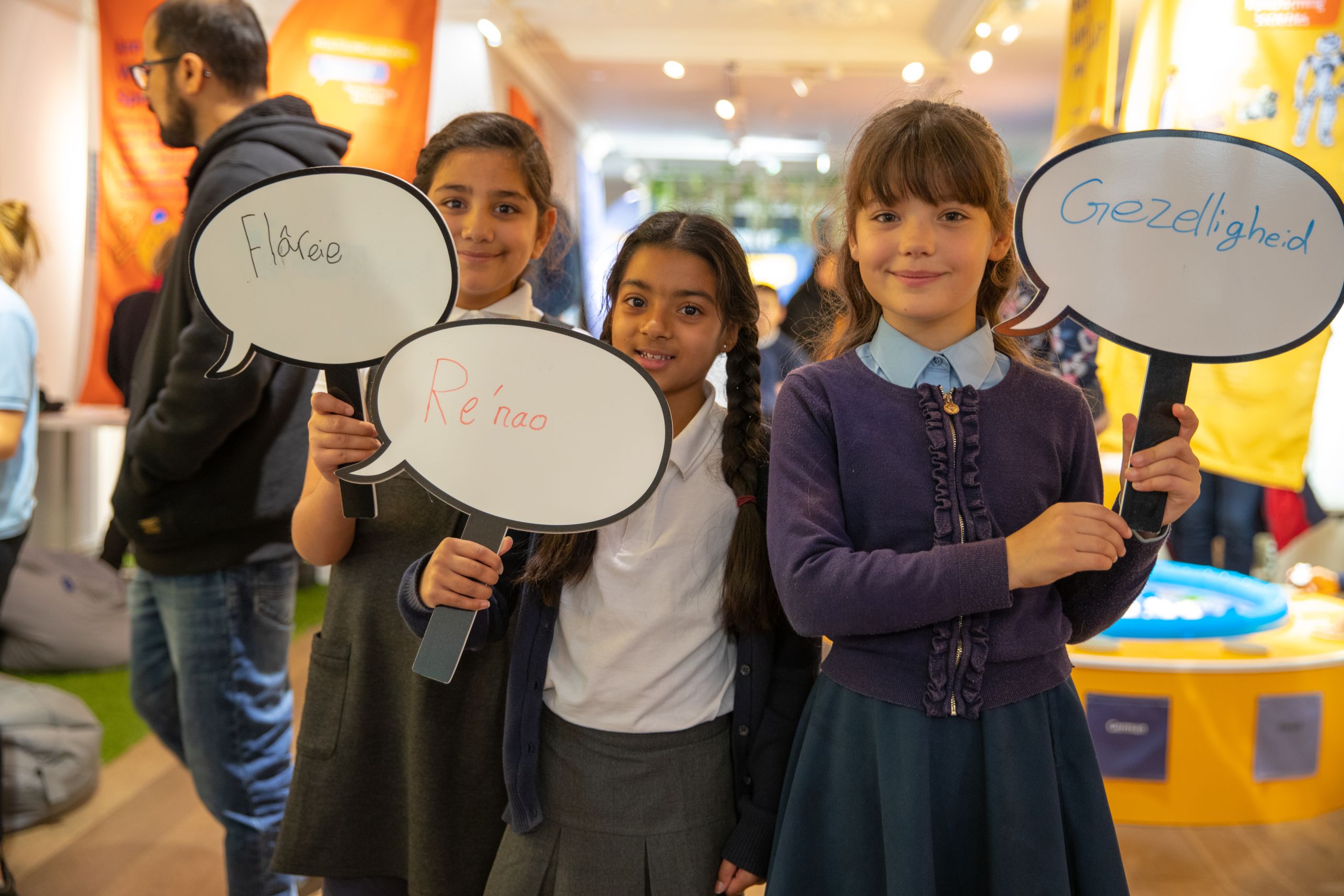 An Alice in 'Language Wonderland' adventure; a 'Lost in Translation' untranslatable word challenge; a pool of creatures carrying words loaned to English like emoji, rucksack and graffiti; a 'language family' street; an 'I Love You' language line; and a Mr Tickle accent spotting game.
These are just some of the weird and wonderful hands-on experiences to be had in the first-of-its-kind "World of Languages" pop-up museum. Opening in Cambridge's Grafton shopping centre for 2019's October half-term week, the free attraction then travelled to Belfast, Edinburgh and Nottingham before being interrupted by the Covid-19 pandemic. In April 2021, the team behind it launched a World of Languages online game.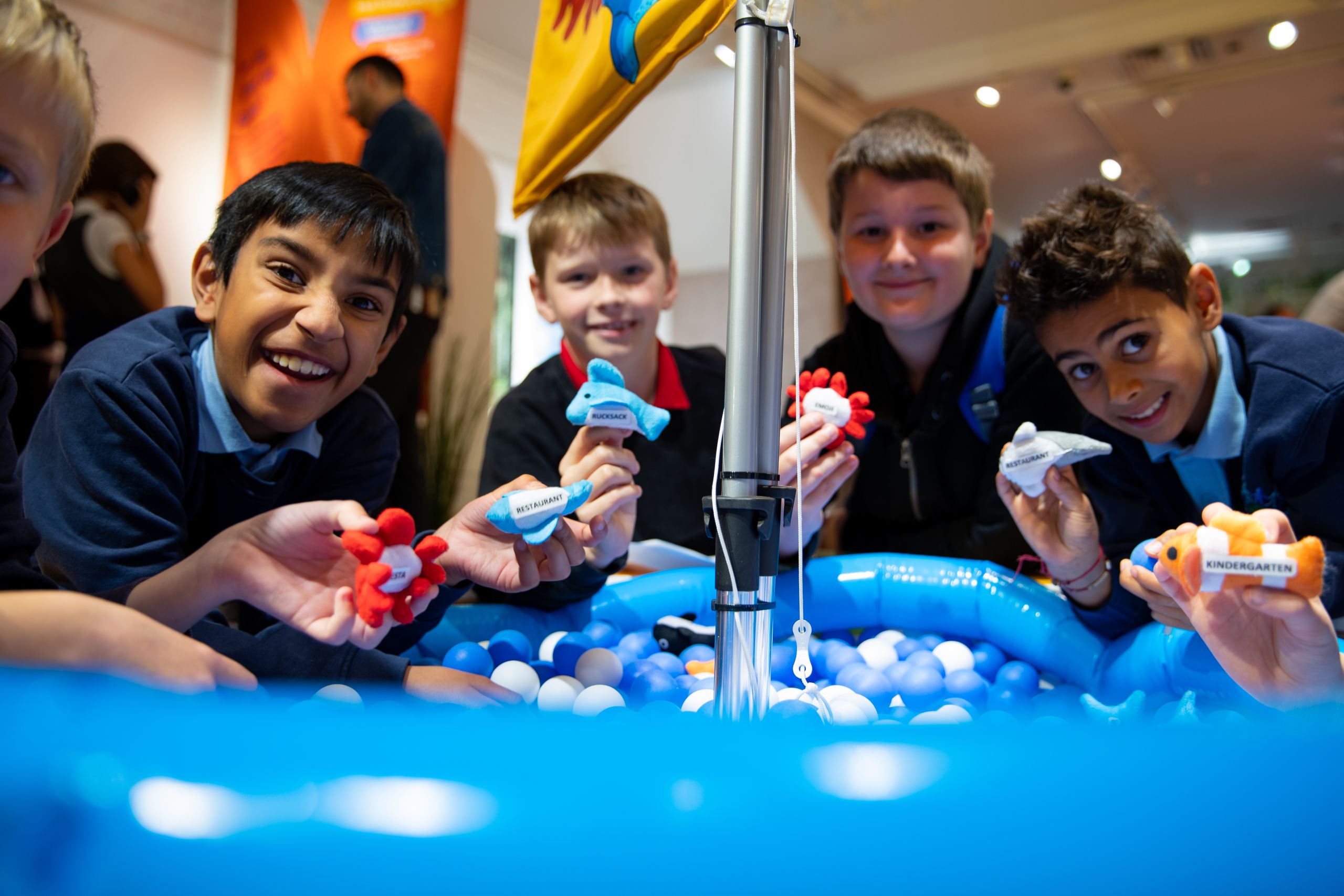 The unique pop-up museum and online game project, led by language experts at the University of Cambridge, aims to revitalise modern languages in the UK by showing they are fun, achievable and useful to learn.
"The UK has museums for some really niche things, including lawnmowers and dog collars. So it's about time we had a museum of languages because they're such a key part of who we are and how we relate to others, whether we're at home, on holiday or in the workplace" says project leader Professor Wendy Ayres-Bennett from the University of Cambridge.
"We aimed to make the museum as inviting and unstuffy as possible. Many people think learning languages is a chore. We want to show that it can and should be fun, and opens up exciting opportunities. So whether visitors are 4 or 84, we think they'll find it really entertaining."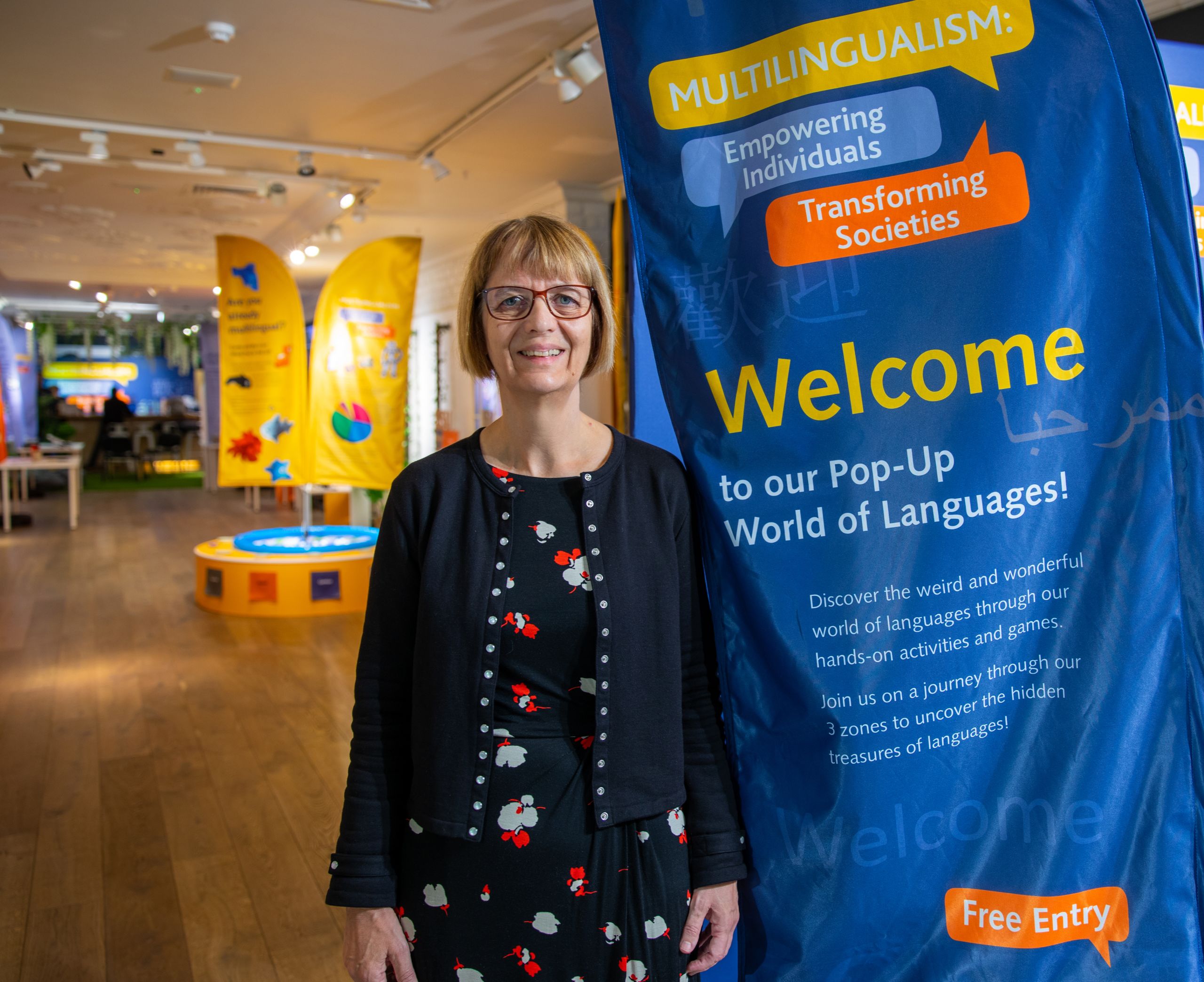 Behind the playful interactive displays – offering films, quizzes, listening challenges, word sorting games, speech bubble selfies and much more – lies a serious purpose. One of the project's central aims is to challenge myths and prejudices including the idea that British people aren't good at languages, and don't need to learn them.
The UK is already a richly multilingual country but language learning is in freefall. Since 2000, entries for GCSE modern foreign languages have dropped by 44%, with French and German each suffering declines of over 60%. At undergraduate level, the situation is even worse: between 2008 and 2018, the number of modern languages undergraduates fell by 54%. This not only disadvantages individuals, it harms the UK's standing in the world, says Ayres-Bennett.
"You can only truly see the world through other people's eyes and how other cultures work, if you know their language. More people in the world are bilingual than are not, and the idea that learning languages is too difficult or elitist is just 'cultural baggage' which needs to be shaken off. The UK desperately needs more language skills for business, trade and diplomacy."
Numerous studies have shown that learning a language hones analytical and problem-solving skills, cultural awareness and agility, as well as communication skills, important assets in all careers. But language learning can also help to break down barriers and has been shown to play a crucial role in social cohesion.
"Just knowing the word for hello can help to make someone feel more welcome in a community. Modest efforts can mean a huge amount," says Ayres-Bennett.
The pop-up museum is part of a major research project called MEITS (Multilingualism: Empowering Individuals, Transforming Societies) funded by the Arts and Humanities Research Council. Its team – linguists from the Universities of Cambridge, Edinburgh, Queen's Belfast and Nottingham – investigate the role that languages play in society, while also seeking to inspire uptake at the grassroots and drive languages up the political agenda.
The team knows that shifting perceptions is a huge challenge, not least because there is significant inequality in access to language education in the UK. For this reason, the free museum will be popping up in accessible public spaces including shopping centres, theatres and libraries. The team is also working closely with state schools with a high proportion of Free School Meals pupils and in areas where relatively few people speak a language other than English.
World of Languages online game
The Covid-19 pandemic interrupted the pop-up museum tour so in April 2021 MEITS launched a suite of games based on its interactive exhibits.

The World of Languages game, which can be played online for free comprises nine activities that celebrate the world's languages, how they borrow from one another but also feature unique, untranslatable words deeply tied to their culture.

The game was designed with Thought Den and supported by the Arts and Humanities Research Council.
#WorldOfLanguages
Twitter: @meits_owri Facebook: @meits.owri
Instagram: @popupworldoflanguages