Ukraine needs solidarity not 'Crimnesia'
A new study places the current crisis in Ukraine in historical and regional context, offering chilling warnings and surprising sources of hope from the aftermath of Stalin's "Crimean atrocity"
Dr Rory Finnin is worried. The associate professor of Ukrainian Studies has friends in both Ukraine and Russia, and has studied the countries for years. He's Zooming with colleagues in Ukraine and intently watching broadcasts on Russian state television. At the point of publication, over one hundred thousand Russian troops are camped on the Ukrainian border.
But Finnin isn't just worried about the imminent threat of invasion. He's also concerned about how we got here and what the future holds for this volatile and geopolitically pivotal part of the world.
"Understanding the crisis today means remembering the dramatic events of 2014, when the Russian Federation seized Ukraine's Autonomous Republic of Crimea," he says. "That operation is still in motion, but we in the West often consider it done and dusted.
"This 'Crimnesia', this forgetting of Crimea in our public consciousness, is a big mistake. We urgently need to connect the dots between Russia's annexation of Crimea, its armed intervention in Ukraine's eastern industrial region of Donbas, and its current aggressive escalation along Ukraine's borders right now."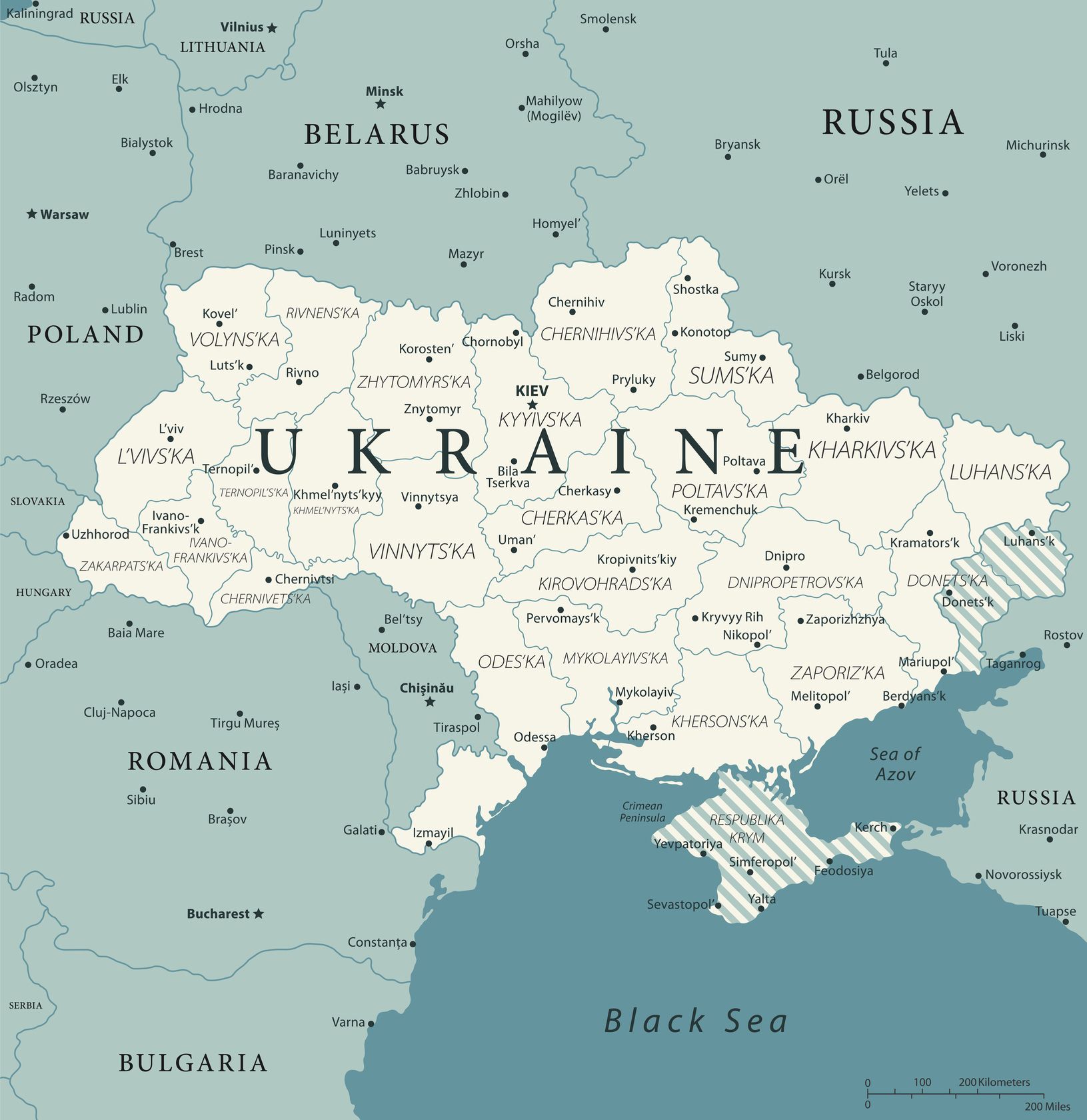 Finnin's new book, Blood of Others, connects these dots by taking an innovative approach to the history of Ukraine and the Black Sea region. He focuses on Stalin's brutal deportation of the Crimean Tatars in 1944 – Stalin's "Crimean atrocity" – and on writers in Russia, Ukraine, and Turkey who responded to the crime by rallying audiences in support of Crimea's indigenous people.
"This is a story of poetry and prose making a real difference in the world," he says, "and promoting projects of solidarity throughout the Black Sea region, with powerful implications for inter-ethnic relations in Ukraine today. But at the same time the book offers a warning.
"If we forget that solidarity requires sacrifice and at times a confrontation with historical guilt and the injustices of colonialism, then crises like the one we're facing right now can come back to the fore."
On 16th February 2022, Dr Finnin gave the following interview about the unfolding crisis in Ukraine: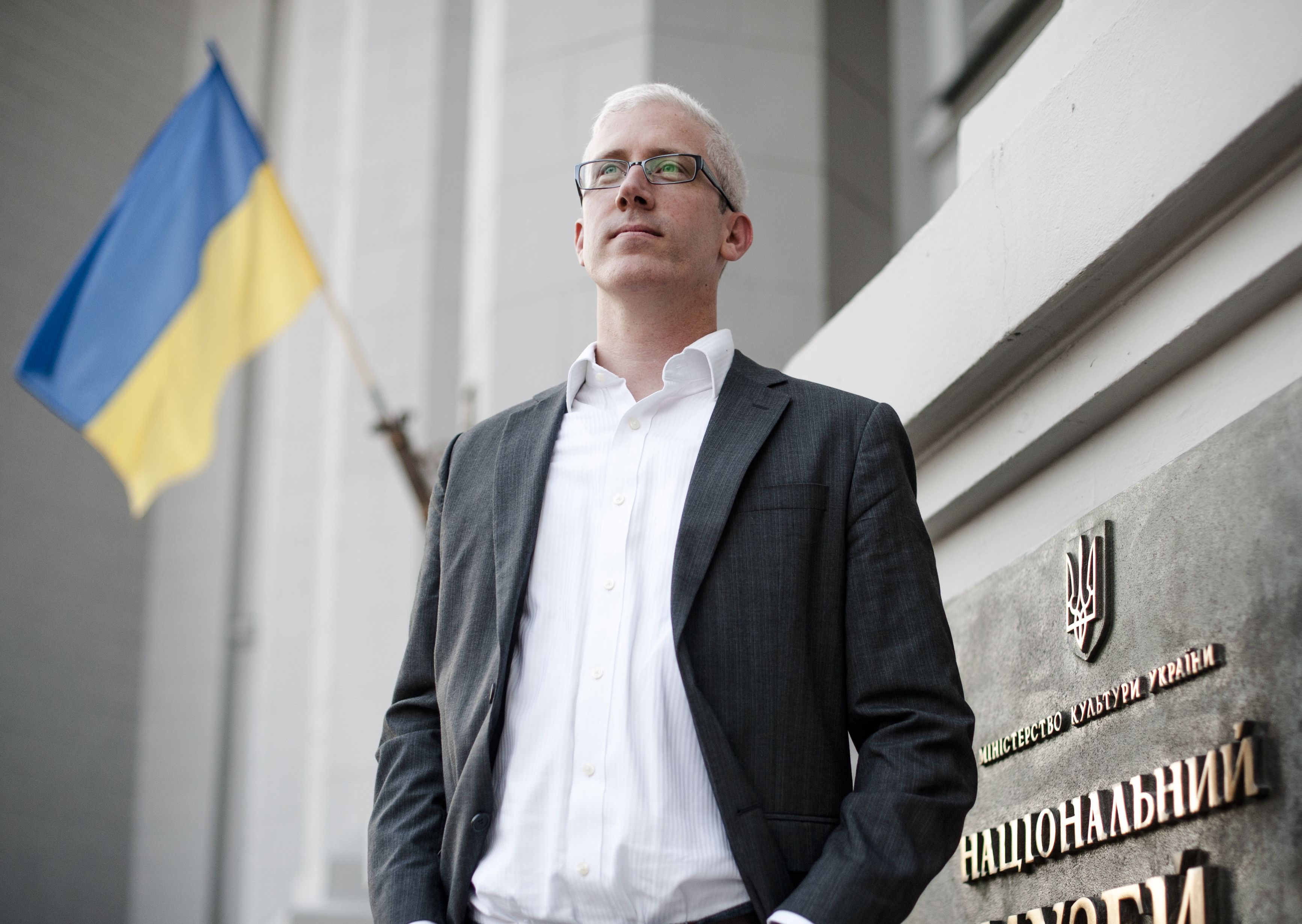 Stalin's Crimean atrocity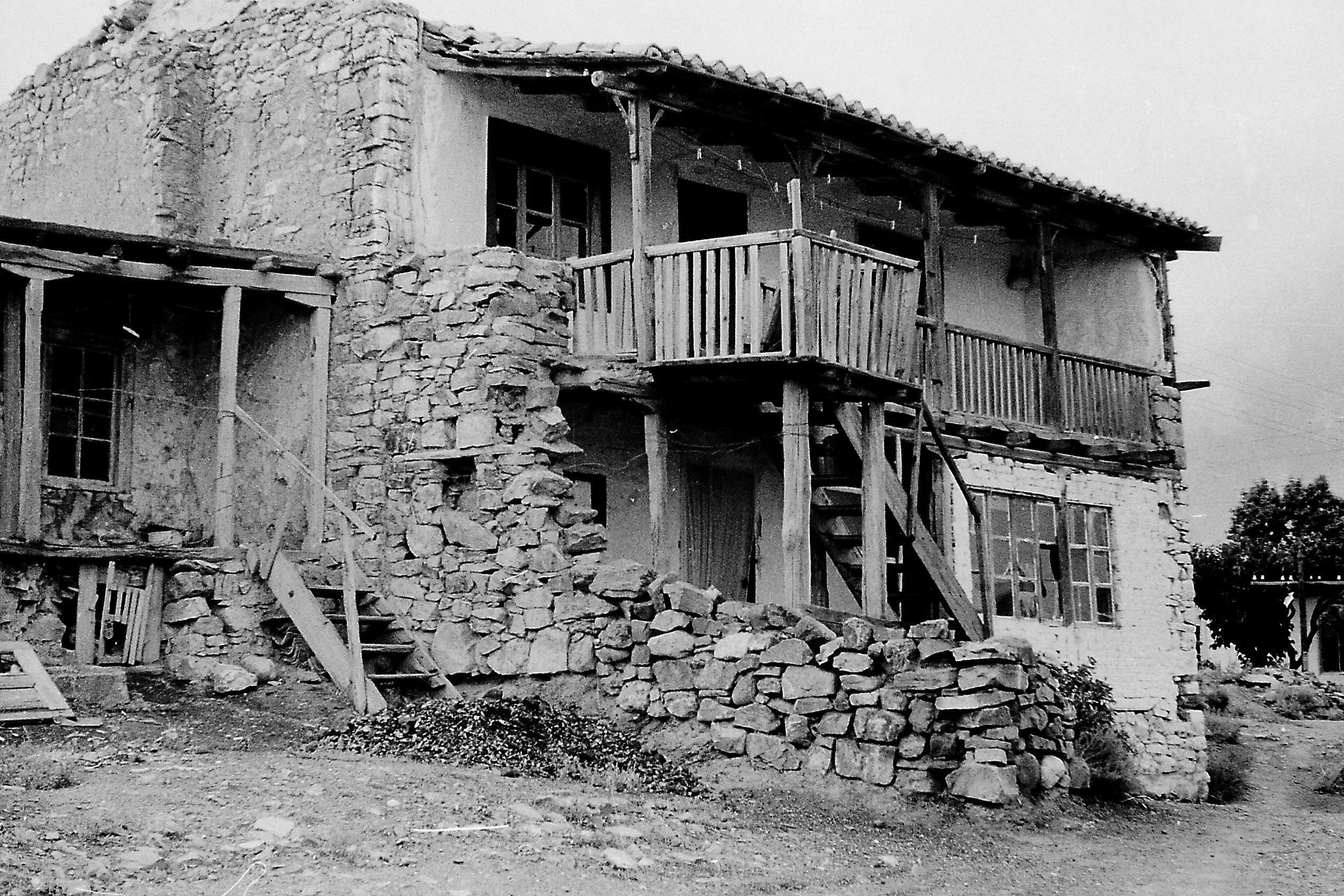 An empty Tatar home in Crimea, photographed in 1968. Image: Vitold Muratov via Flikr under a CC license
An empty Tatar home in Crimea, photographed in 1968. Image: Vitold Muratov via Flikr under a CC license
On the night of 18th May 1944, Joseph Stalin's NKVD officers began to force thousands of Crimean Tatars – a Sunni Muslim national minority – from their homes at gunpoint, and herded them into cattle-cars bound for Central Asia and the Ural Mountains.
Witnesses recalled that those deemed unfit to travel, or who refused to go, were shot. Thousands died on the journey and thousands more perished from hunger, exposure and disease in 'special settlement camps'.
Stalin justified this ethnic cleansing by condemning the Crimean Tatars as traitors and hugely exaggerating the numbers who had collaborated with Nazi occupiers. Traces of the Crimean Tatars were purged from maps and books, while their houses and property were handed over to Slavic settlers recruited by the Soviet state to replace them.
And then the atrocity was shrouded in silence, for decades. Most knew nothing of it and if they did hear about it, the terrible truth had to be confined to whispers.
Breaking the silence
Finnin's book sheds light on the underground poems and other texts written in Crimean Tatar, Russian, Turkish and Ukrainian, which broke the silence and gradually helped force change.
"We often talk about the 'moral power of literature', but we don't often see how it works," says Finnin. "But this book shows in detail how literature educated people about a largely unknown Stalinist crime, triggered emotional responses and inspired many of them to do brave things to support an oppressed people thousands of miles away."
One of the book's central figures is the poet Boris Chichibabin, a Red Army veteran and a Gulag survivor who grew up in eastern Ukraine, spoke Russian, identified himself as part of Russian culture, but loved Ukraine and Crimea.
In the late 1950s, after leaving the Gulag, Chichibabin visited Crimea but found it stripped of the Crimean Tatars who had once lived there. Shocked, he wrote Krymskie progulki (Crimean strolls), a poem that would be circulated throughout the Soviet Union, even reaching the displaced Crimean Tatars themselves.
Finnin says: "Crimean Tatars recited Chichibabin's poem at their organisational meetings and wept because it instilled a sense that others could see what had happened to them. That recognition was so important to their movement. And their movement was the most organised in Soviet history. What the Crimean Tatars did, Russian and Ukrainian dissidents did later."
Chichibabin's poem confronts a common thread in all of the literature responding to the atrocity: the need to process guilt. Stalin and the NKVD were directly responsible for the crime of the 1944 deportation, but Chichibabin and other writers cast themselves and all of Soviet society as indirectly responsible.
"But that responsibility cut two ways," says Finnin. "For these writers, it meant that Soviet citizens also had a responsibility to stand up for the rights of the Tatars. And that responsibility could be empowering."
Finnin demonstrates that the emotions stirred up by poets like Chichibabin helped unleash powerful forces of change. In 1989, the Soviet Union finally allowed the Tatars to return to Crimea, and the Kremlin denounced their deportation as a "barbaric" act by Stalin.
"It was a remarkable achievement that art and literature were a part of," says Finnin.
"Slowly but surely, through works of culture, ordinary people heard about what happened to the Crimean Tatars and endeavoured to do something about it."

The Kremlin, Moscow, Russia. Image: Ian Glover via Flikr under a CC license
The Kremlin, Moscow, Russia. Image: Ian Glover via Flikr under a CC license
Finnin hopes that literature in Ukraine and the Black Sea region retains this power to inspire solidarity between strangers, to right wrongs and prevent history repeating itself. But he recognises that we live in dramatically different times.
"Today," he says, "social media and a powerful Kremlin media apparatus have an unprecedented capacity to disorientate and, in effect, brainwash audiences in the region.
"I make a habit of watching Russian state TV, and it's frightening the way that persistent narratives of a 'war with the West' have been dividing many Russian viewers from Europe, the UK, the US and especially Ukraine for years.
"I worry that these interventions are short-circuiting normal emotional processing and hobbling the agency of readers and viewers who are less prone to see potential friends among strangers out in the world."
"In our era of disconnected connectivity, solidarity can seem a rare commodity."
The annexation of Crimea
The glimmer of hope offered to the Crimean Tatars in 1989 has become a distant memory. By the time Ukraine had formally recognised them as an indigenous people in March 2014, Russian forces had already seized control of the peninsula. Since then Vladimir Putin has rolled back advances made after 1989.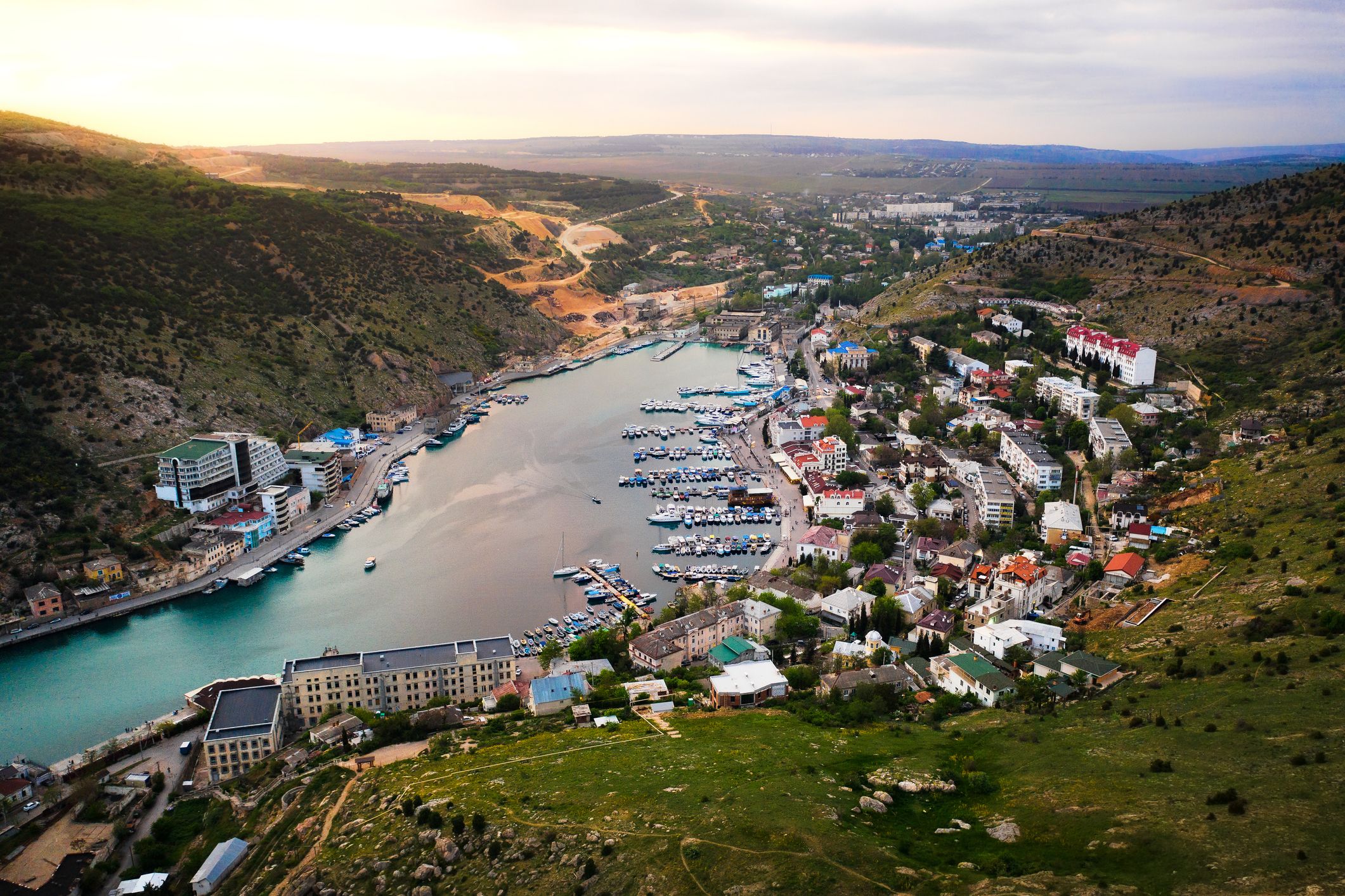 Finnin says: "What we are witnessing in Crimea is a renewed crackdown on longstanding Crimean Tatar civil society. Crimean Tatars led a hugely effective pacifist movement in the Soviet era, but today many of their activists in occupied Crimea are being intimidated, gaoled, subjected to midnight raids on their homes.
"It's as if they are being baited to react with violence. When you consider all that was sacrificed to enable them to return after 1989, it's tragic."
Following Russia's breakneck annexation, tens of thousands of Crimean Tatars fled to mainland Ukraine. Their leaders, labelled "extremists" by Russia, have been banned from returning.
"The Crimean Tatars who remained in Crimea and do not accept the annexation are the greatest threat to Putin's regime there."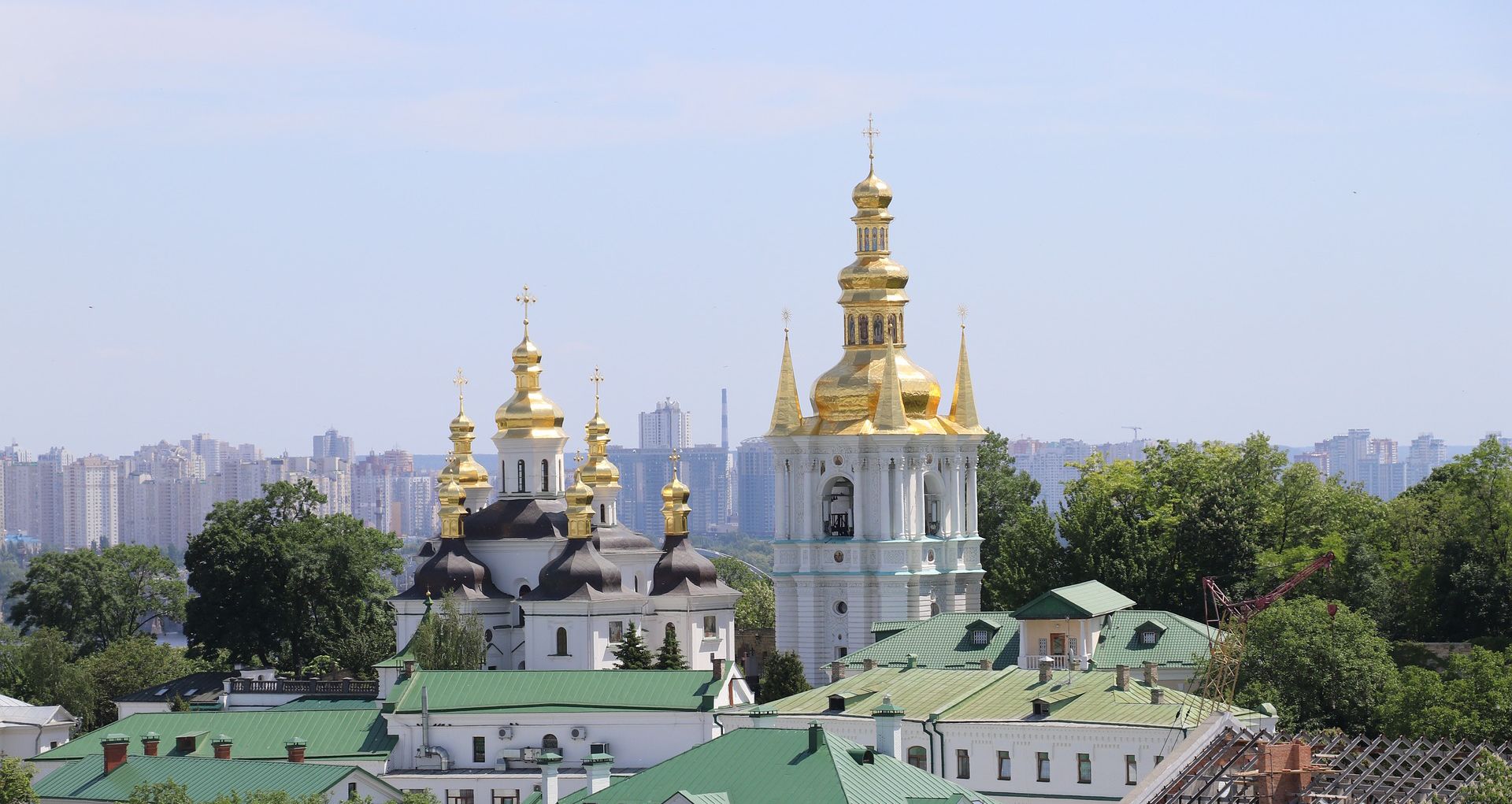 Kiev, Ukraine. Image: James Hills
Kiev, Ukraine. Image: James Hills
The West urgently needs to come to terms with Ukraine's complexity and importance and with the wider cultural dynamics of the Black Sea region, says Finnin.
Even now, he detects confusion about the current crisis and a lingering sense that Ukraine is simply an extension of the "Russian world".
"That couldn't be farther from reality. In the realm of political values, Ukraine is not Russia's cousin. It's Russia's competitor. National identity in Ukraine privileges the idea of universal democratic freedom, and this identity is very strong.
"It is also overwhelmingly civic, meaning that whatever your ethnicity, you can be Ukrainian. The Crimean Tatars, a small Sunni Muslim people, have helped shape this identity and drive it forward."
"So Ukraine may have lost control of Crimea for the foreseeable future. But at least in one sense, Crimea has not lost control of Ukraine. And when the Kremlin threatens Ukraine, it only makes the diverse citizens of the country cherish liberty even more."
Blood of Others: Stalin's Crimean Atrocity and the Poetics of Solidarity is published by University of Toronto Press in April 2022
Read Rory Finnin's op-ed in Politico: 'How the West gets Ukraine wrong — and helps Putin as a result'
This story was published on 22nd February 2022