Cambridge backs state schools rowing charity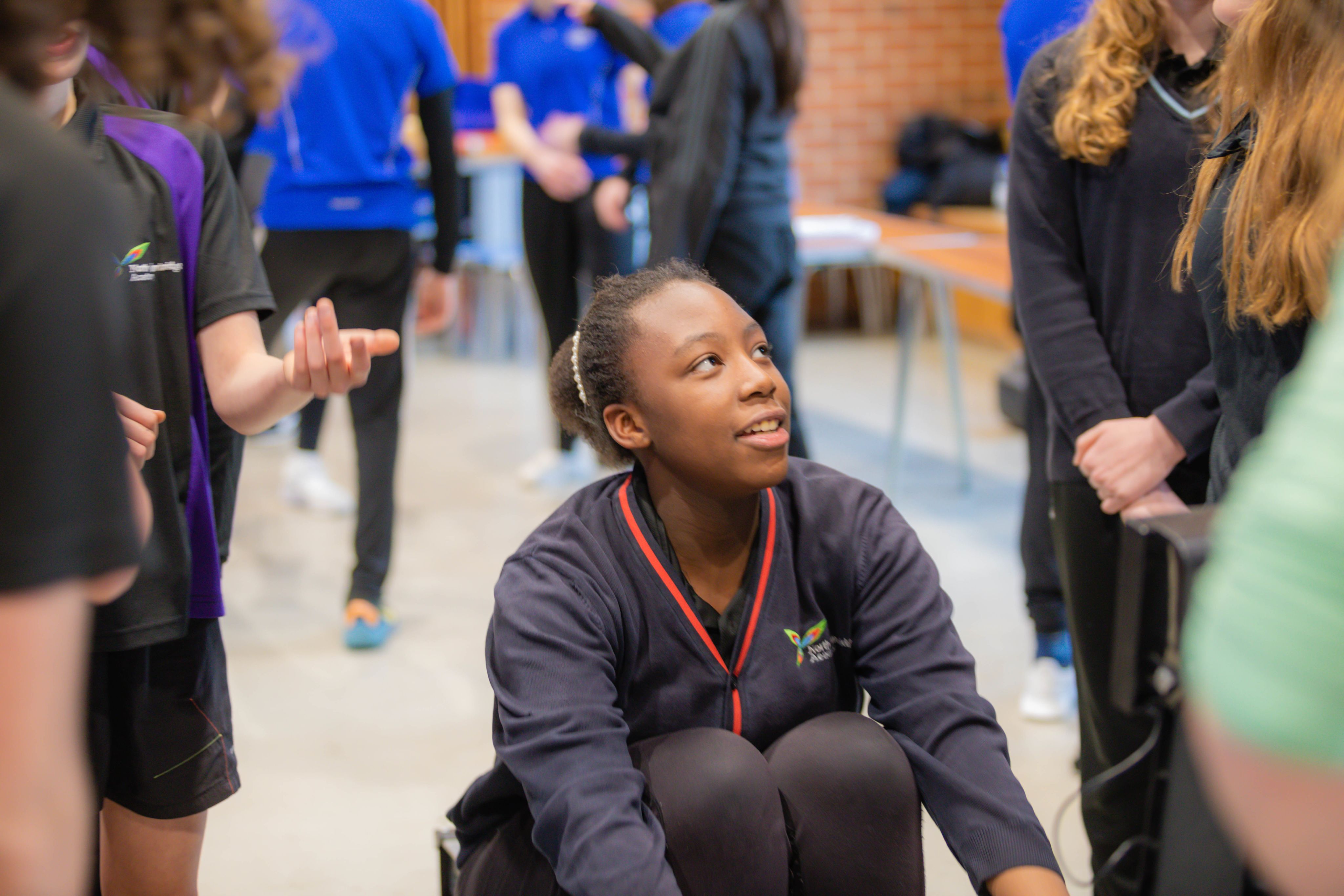 A rowing programme for less advantaged young people in East Anglia started by city clubs and supported by collegiate Cambridge has now grown to 500 students at nine state schools across the region with plans for more.
Four of the schools competed in East Anglia Youth Rowing (EAYR) programme's first indoor rowing competition of 2023 in the school auditorium at Coleridge Community College in Cambridge on indoor rowing machines ('ergs') donated this year by the University and colleges.
Cambridge University Director of Sport Nick Brooking and Cambridge University Boat Club (CUBC) athlete Iris Powell mingled with school heads, EAYR and British Rowing officials as students warmed up ahead of the competition, laughing, shouting and filling the room with the happy sounds of youthful exuberance
"The Collegiate University is delighted to support young people in our community with access to a sport so closely associated with Cambridge in the public imagination ahead of the Boat Race," Director of Cambridge University Sport Nick Brooking said.
Support for EAYR has cut across collegiate Cambridge, with help from more than eight colleges, CUBC and Cambridge University Sport in the form of donated indoor rowing machines, oars, coaching, spaces in boathouses for equipment and in some colleges for other indoor competitions.
The year 10 teams from North Cambridge Academy, Trumpington Community College, Coleridge Community College and Ely College bounced on and off sets of ergs to compete. A big screen hanging from the ceiling depicted the teams as yellow boats racing against each other for all to see. Whizzy disco lights flashed, loud music thumped out the beats and teams cheered each other on.
At the end of each race, Powell, dressed in her light blue Cambridge kit helped hand out awards to the kids and later explained why she's found it so worthwhile to take this time out of her busy schedule training for the Boat Race on 26 March.
"I think getting young kids who might not otherwise have thought to join rowing involved is so important and this is a really good way to get them into the sport," said Powell, a third year Natural Science student from Churchill.
EAYR began in 2021 by town clubs in the City of Cambridge, but has swiftly attracted enthusiastic support from British Rowing, the Henley Royal Regatta Charitable Trust, Cambridge colleges, University of Cambridge Sport and a number of local businesses.
EAYR, which will also offer life skills training and apprenticeship programmes to its participants, twins secondary schools with town rowing clubs and will continue to expand to more state schools across the region.
The scheme is modelled on the successful London Youth Rowing programme, which focuses on young people less likely to engage in physical activity and those with special educational needs or physical disability in some of the most disadvantaged areas of Cambridge and East Anglia.
Trumpington College student Scarlett Ramage said she was introduced to rowing with EAYR by her teacher. She loves the teamwork and the community minded aspect that rowing has brought into her life.
"I like how hard it makes you work," she said. "It's been a very good thing."