Restore, rewild and rejoice
The partnership programme that's bringing life back to nature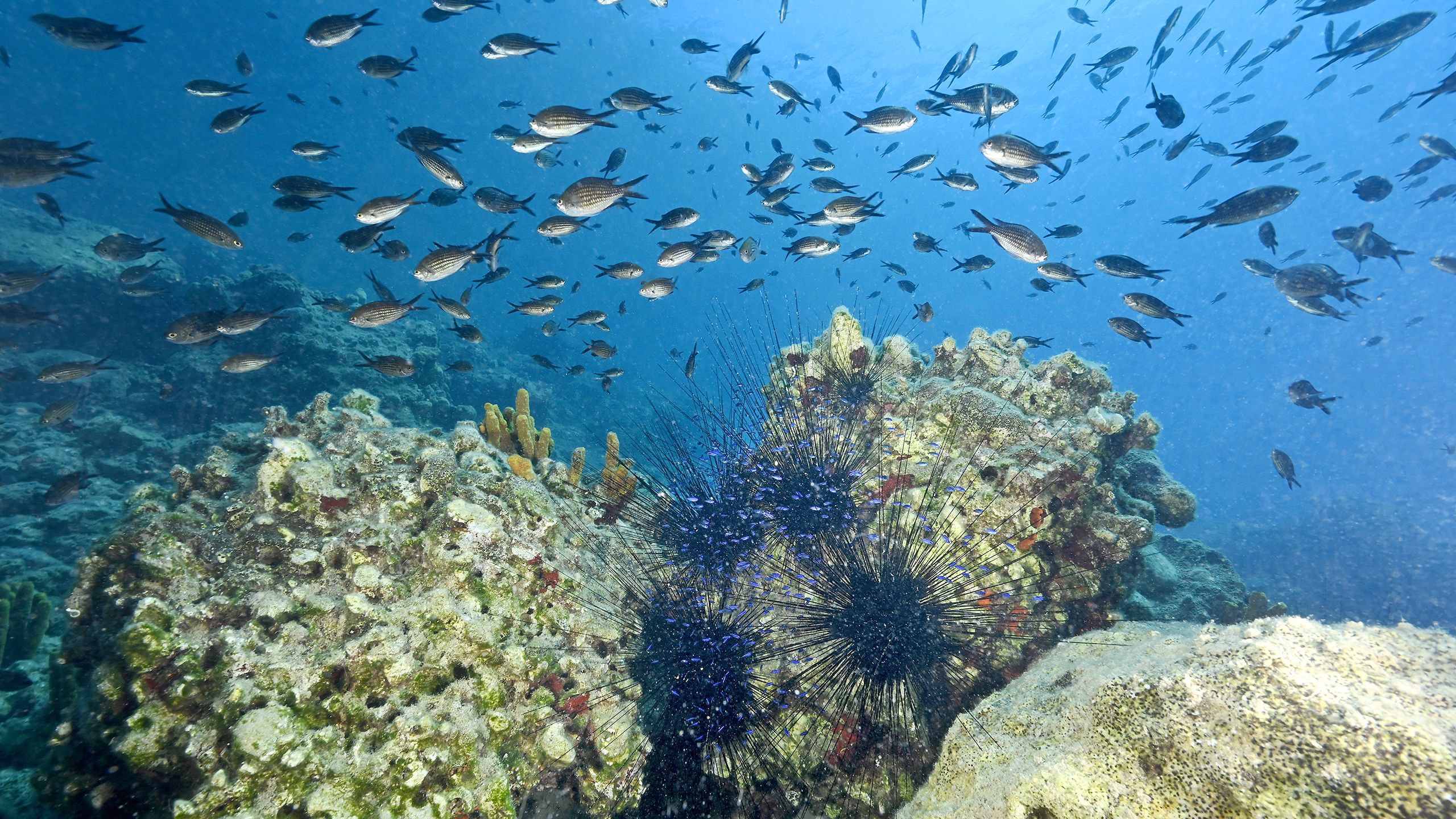 Photograph by Zafer Kizilkaya
Photograph by Zafer Kizilkaya
Imagine the time before humans had cut down Europe's magnificent forests and destroyed over two thirds of its wildlife. When there was space for large animals to roam freely, the seas were a kaleidoscope of fish, and wildflower meadows were alive with insects and songbirds.
David Thomas has seen how the world could be, and he's gushing with enthusiasm. "It's just so astonishing to experience landscapes and seascapes rich in biodiversity, humming with life and sounds," he says.
This is not virtual reality. Thomas has been visiting projects across Europe - projects that are starting to demonstrate that the large-scale restoration of nature is possible, and beneficial to people too.
From Scotland's Cairngorms to Portugal's Greater Côa Valley, teams from different conservation groups are coming together to restore some of Europe's most endangered natural spaces. And in making landscapes and seas healthier, they're also helping to regulate the climate, support livelihoods, and boost wellbeing.
As Director of the Endangered Landscapes & Seascapes Programme (ELSP), Thomas oversees grant-making to these ambitious projects. It's a different approach to nature conservation, which he says has always felt a bit of a battle.
"When I started my career thirty-five years ago, the focus was on conserving the nature we had left – putting fences around it like a fortress," he says. "But now so many ecosystems have been damaged that there's a move towards actually trying to bring back some of what we've lost."
"Restoration feels different – it has an element of creativity and hope."
David Thomas, Programme Director - Endangered Landscapes & Seascapes Programme
The programme is also different because it funds projects at massive scales, pushing for long-term change and involving a broad spectrum of people.
"For many years conservation has been at site level, often with complete control of that site," says Thomas. "But restoration at landscape level isn't so straightforward – you need to involve people in many different sectors: energy, transport, tourism, food production, all with their own priorities. It's very different."
Reversing the side-effects of thousands of years of human activity - intensive agriculture, urbanisation, resource extraction and more - is not going be a quick process. But the programme, now in its fifth year, is already making a difference.
Berry Mulligan oversees a seascape restoration project along 700km of Turkish Mediterranean coastline – one of the first to receive funding from the ELSP in 2019.
These waters, from Gökova Bay to Cape Gelidonya, have long provided local people with sustainable livelihoods through fishing. But mass tourism and global sea temperature rise, combined with overfishing, have damaged habitats and led to sharp reductions in fish catch.
This Fauna & Flora-led project works closely with Türkiye's Mediterranean Conservation Society to enforce highly restricted no-fishing zones using ranger patrols.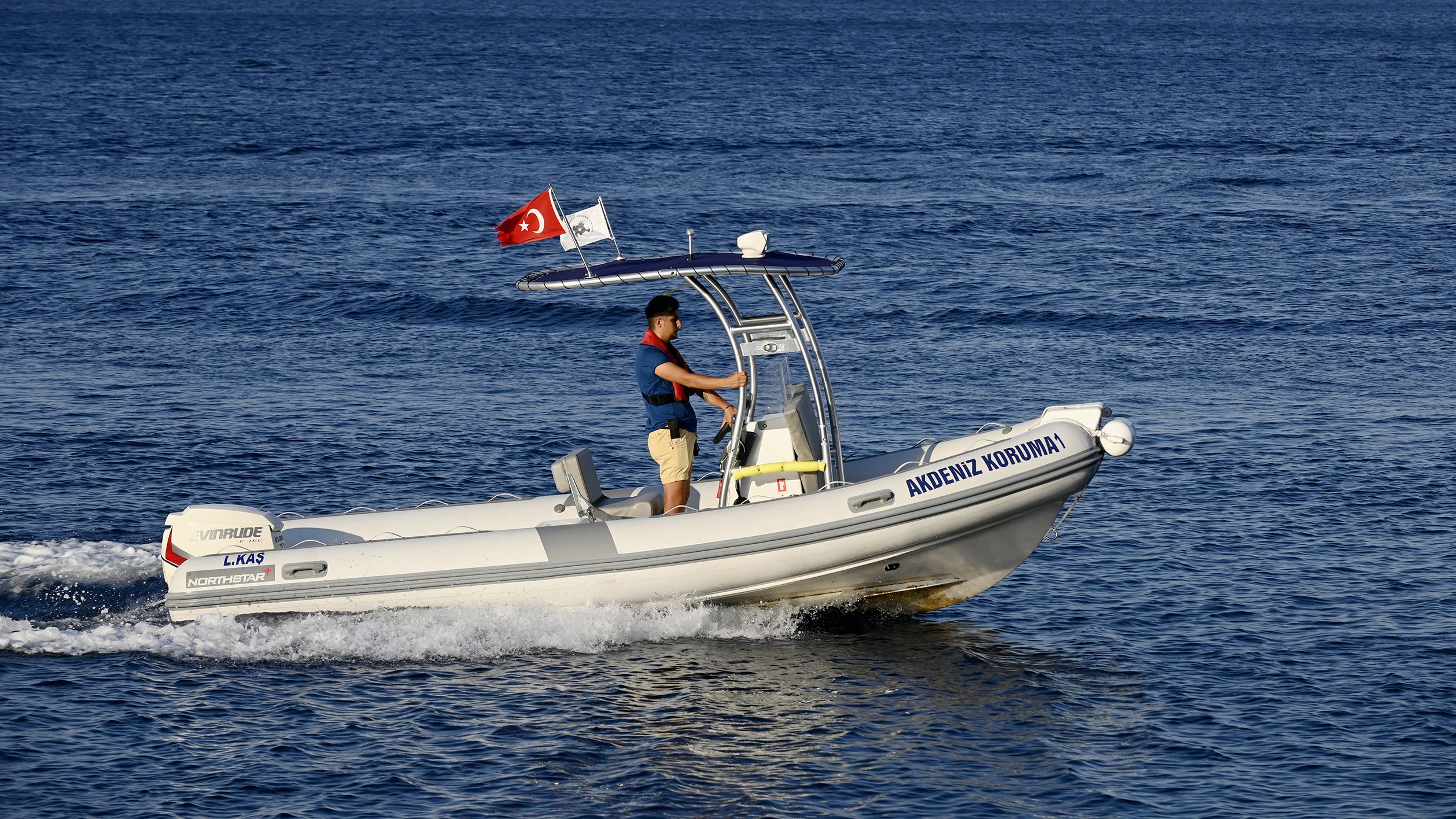 Already, fish biomass is increasing and local fishers around these zones are seeing their incomes recover. And by getting fishers to share experiences, the team is encouraging greater acceptance of the project.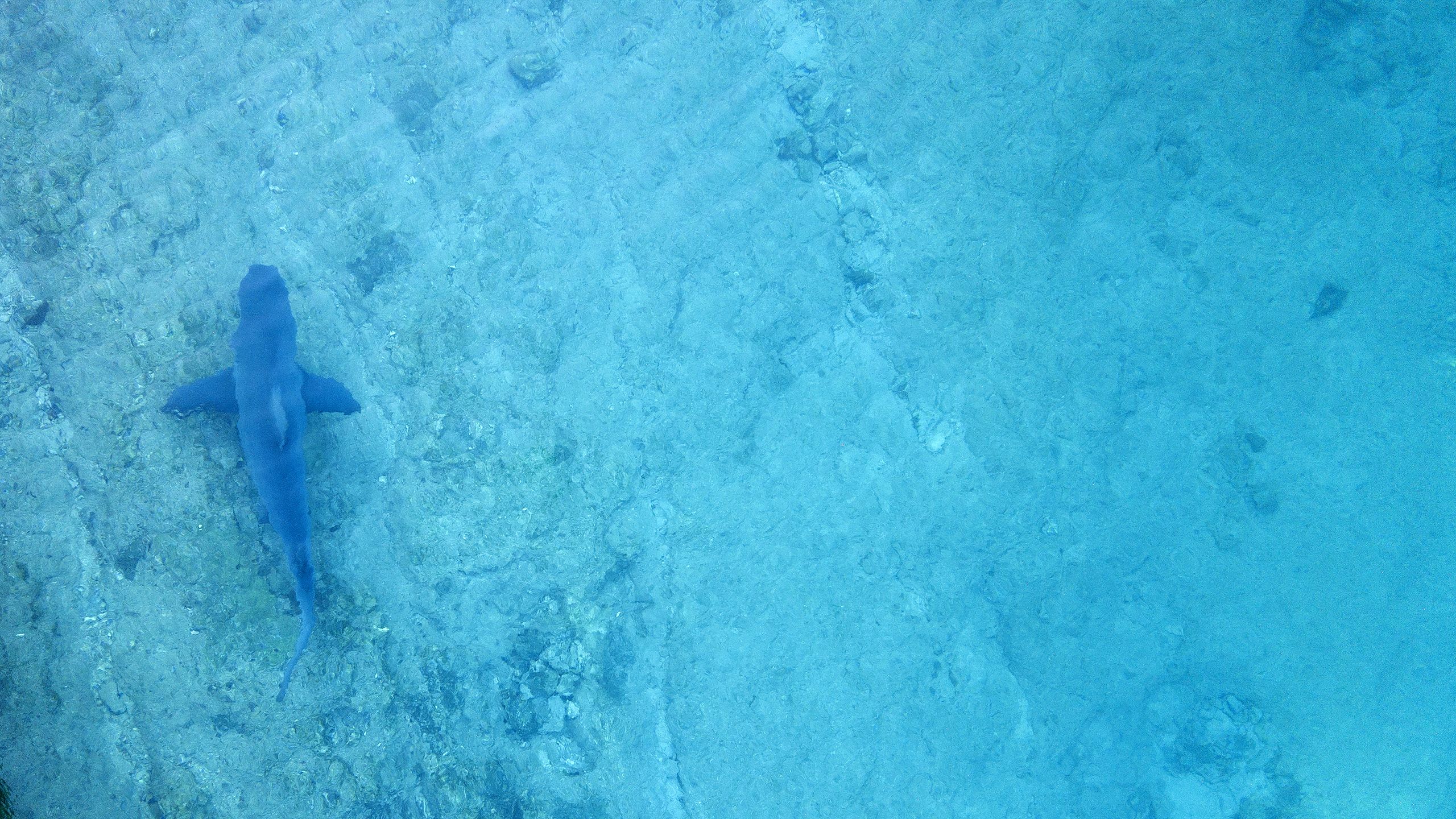 Collaboration is key
Proof that restoration brings positive benefits is important for the local communities affected by the projects – a lot of people live in Europe, and many depend on the land or sea for their livelihood.
"Locals can be concerned that closing areas to fishing will be detrimental to their income, but we can show that if these areas are actively managed and restored, that's not the case."
Berry Mulligan, Senior Marine Programme Manager - Fauna & Flora.
"Restoring habitats and ecosystems has to be done in partnership with local people," agrees Thomas. "This might be by working with them as volunteers, or helping them explore opportunities for different livelihoods based around a more sustainable use of natural resources."
In Türkiye, the project is piloting a new business model that's helping remove lionfish, an invasive species threatening the region's delicate marine ecology. "Lionfish and chips is a very tasty solution," says Mulligan, "and thirty-seven restaurants in Türkiye have started serving these 'edible invasives'. Selling lionfish provides a new income stream for fishers and enables them to be an integral part of ecosystem restoration."
A newer ELSP project is the five-year Cumbria Connect, led by the RSPB, which launched in July 2023.
This involves a mosaic of landowners across 33,000 hectares of Cumbria in northern England - from large estates to individual farmers. It's another ambitious undertaking, aiming to reverse centuries' worth of damage to this iconic landscape.
"The EU's Common Agricultural Policy has been a driving contributor to nature loss," says Martin Varley, Programme Manager for Cumbria Connect. "Now there's a chance to do things differently, and there are various land management approaches that can promote nature and nature-based economies."
This project aims to build a consensus for nature restoration that will also support a sustainable local economy. Working with farmers to change the way land is managed is a balancing act, but there's growing recognition that successful agriculture in the future will depend on work to restore healthy soils and functioning water systems.
"Through workshops and peer-to-peer learning, we're helping to guide farmers through a labyrinth of choices," says Varley. "This might be adopting a new agri-environment scheme, doing ecotourism, or making a new food product, for example."
"We still need food production, but I think most people would agree that we've gone too far in the wrong direction and we need to restore some of these areas."
Martin Varley, Programme Manager - Cumbria Connect
"The countryside with all its species is like a jigsaw. Slowly we've been taking out individual pieces and saying 'oh, it doesn't matter - it's just one little piece, it's a big jigsaw'. But we're getting to the point now where there's only a few pieces left and the picture has virtually disappeared."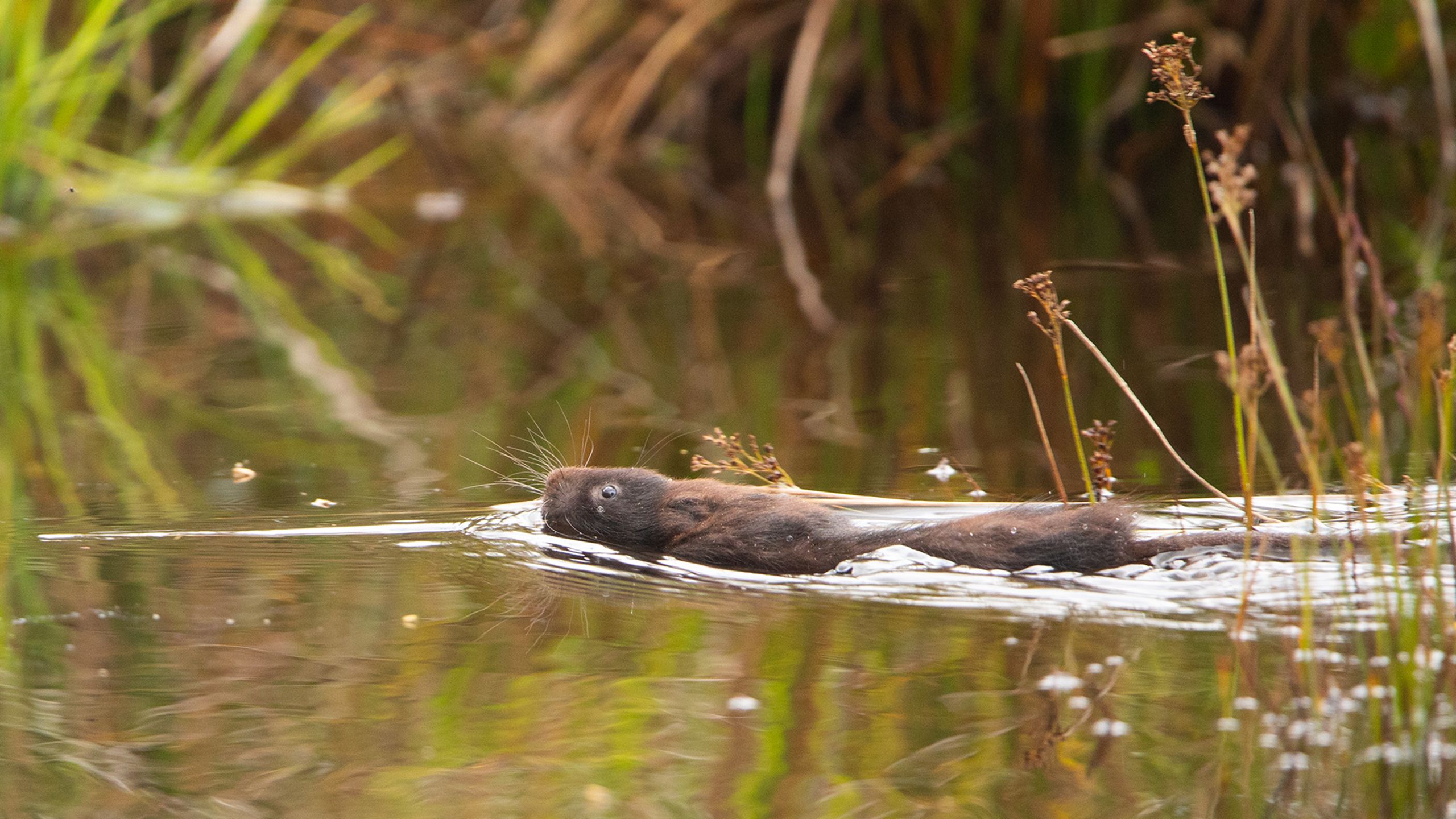 "It's not 'rewilding or nothing'," he says. "We're doing large-scale habitat restoration and species reintroductions, but we're also doing small-scale landscape enhancements like putting a pond in a farmer's field – it all makes a useful contribution to nature recovery."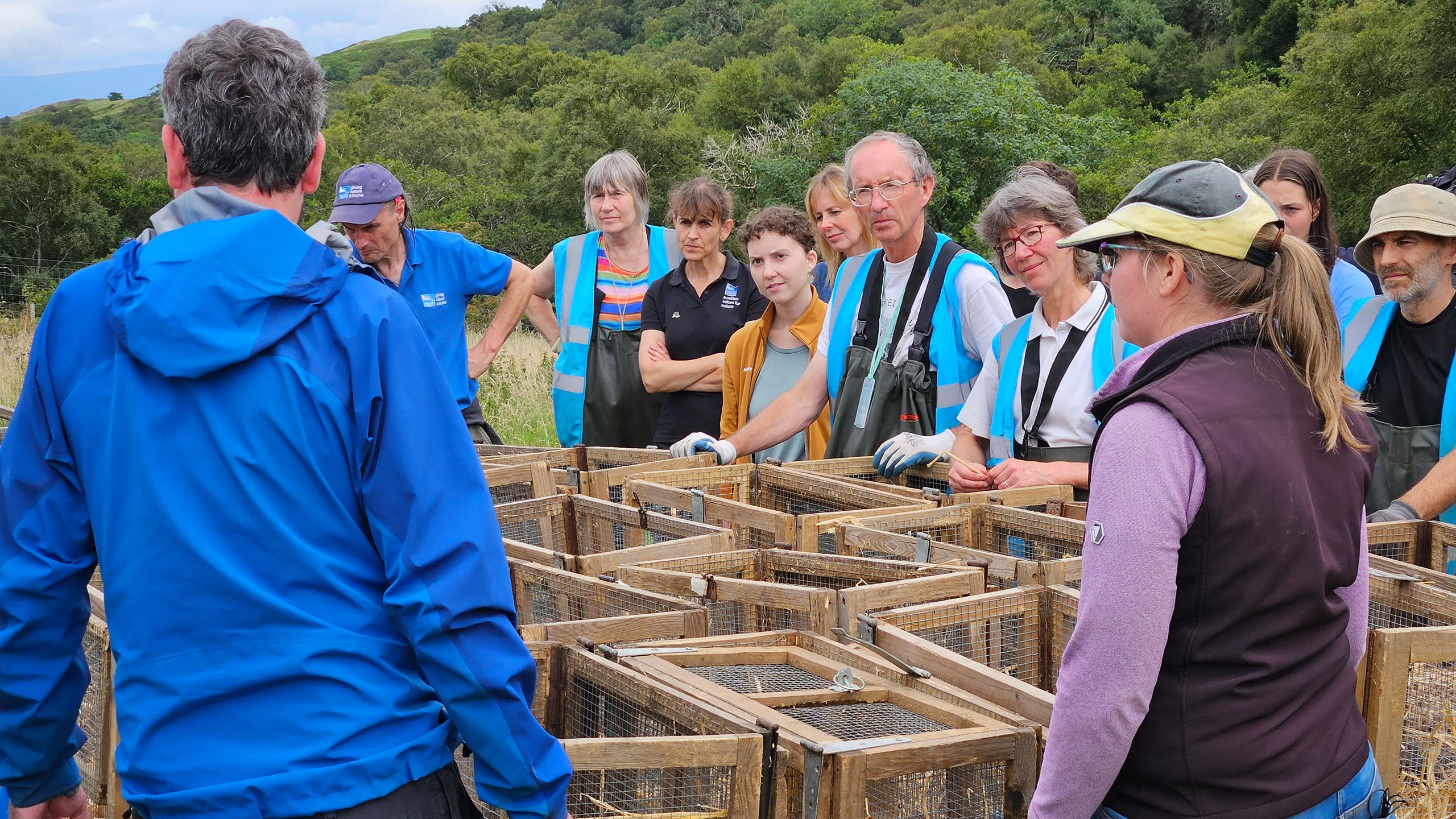 A positive showcase
Each project funded by the ELSP must monitor its impact: on biodiversity and species populations, on habitat extent, on ecosystem services like water regulation and carbon sequestration, and more. Already, over 150,000 hectares of Europe's land and seas are being restored, to the benefit of 92 globally threatened species.
These big blocks of restoration work are not only helping to revive ecosystems, but creating blueprints. The ELSP is building a community of grantees to share knowledge gained from each project, and to support each other.
"We're moving into an exciting phase where we have projects that showcase what's possible in terms of restoration, and we want to bring these to a world stage as examples of what can be done."
David Thomas
"The information from our projects has so much power," he adds. "It not only informs the people on the projects so they can learn what works and what doesn't, but demonstrates to decision-makers that restoration really can have positive benefits."
The Global Biodiversity Framework agreed at the 2022 UN Biodiversity Conference has set ambitious targets to have restoration completed or underway on at least 30 percent of the world's lands, inland waters, coastal areas and oceans by 2030.
And Thomas is determined to make the most of the wave of optimism and action generated by the United Nations' Decade on Ecosystem Restoration.
Programme funder Arcadia, instrumental in the design of the programme, has just donated $72 million - taking its total support of ELSP to over $138 million. This will enable the programme to expand efforts to restore Europe's seas - where many habitats are in poor condition and species in decline, but where support for restoration is often lacking.
"In a short timeframe, through strong partnership in Türkiye, we've demonstrated what can happen if you engage the marine community in the right way," says Mulligan, "and we can use that to increase government understanding that more of this approach is needed. I wouldn't say marine restoration is overlooked – but it's still playing catch-up. It will be good when there are more marine projects to learn from."
"Our projects are big, but the challenge is huge," says Thomas. "We've only had a direct impact on a tiny percentage of the area that needs to be restored across Europe. Having the funds to be able to support more projects is hugely exciting." He adds:
"We really hope that this work will inspire and inform others, to result in a much bigger impact."