Open Cambridge: celebrating an iconic city
Open Cambridge, the annual festival of history and culture, is set to launch its 2023 programme of events on Monday 14 August. Bookings open on the same day.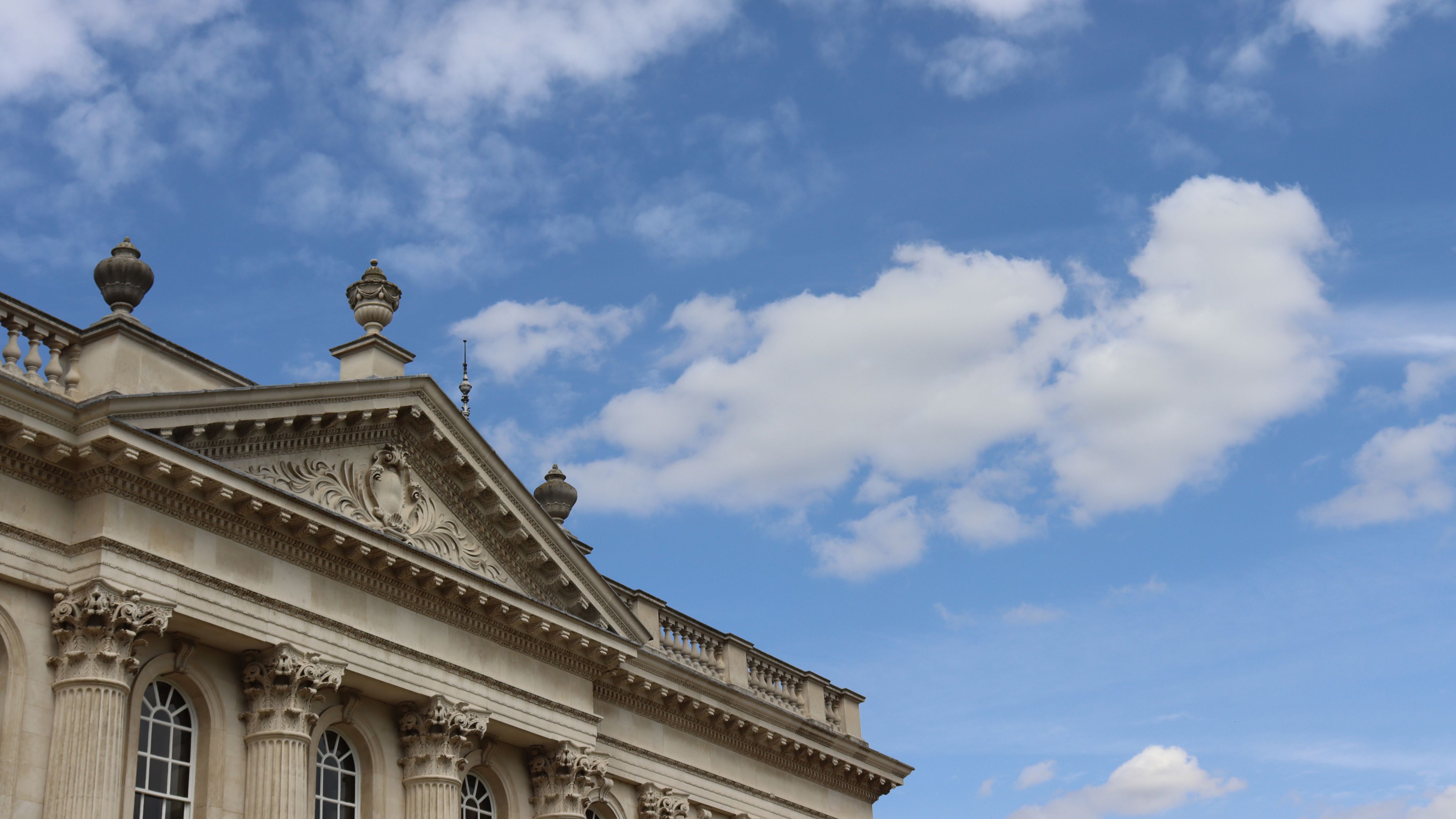 Senate House. Credit: Zoe Smith/Open Cambridge
Senate House. Credit: Zoe Smith/Open Cambridge
Those who love exploring and discovering can rejoice with the return of Open Cambridge – one of the East of England's most popular free festivals – which will take place between 8 – 17 September.
The Festival boasts a cracking line up of 100 walks, talks, demos, exhibitions and tours. The aim is to celebrate the heritage, community and history of one of the world's most iconic cities and its county.
The 10-day event is part of the national Heritage Open Days scheme, which has chosen the theme 'Creativity Unwrapped' for 2023. Stories are told, traditions explored, and histories brought to life. It offers everyone the chance to see hidden places and try out new experiences – and it's all FREE.
The following offers a sneak peek of what's on offer this year: from the bonkers world of Douglas Adams, the wow factor of the Entopia Building, the grandeur of Senate House and the Cambridge Colleges, to pedal-powered buskers, meditation taster sessions, and dance workshops everyone can have a go at.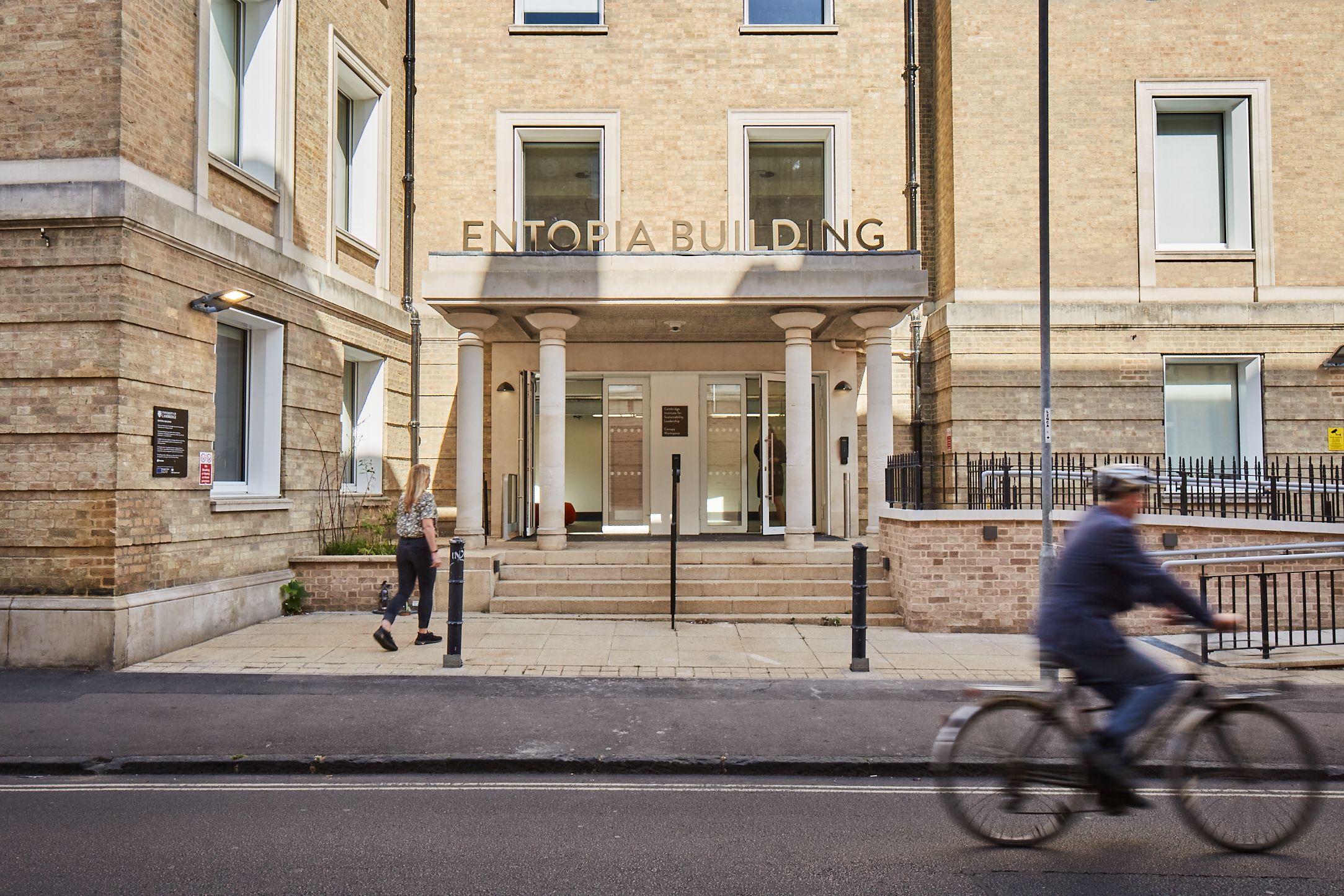 Front entrance of the Entopia Building, home to Cambridge Institute for Sustainability Leadership. Credit: Solk Photography
Front entrance of the Entopia Building, home to Cambridge Institute for Sustainability Leadership. Credit: Solk Photography
An event tipped to be a huge favourite is the extremely rare opportunity for the public to look inside one of the most famous buildings in the city during the Senate House tours (15 September).

A Grade 1 listed neo-classical building, Senate House is situated in the City centre between King's College and Gonville and Caius College. Designed by James Gibbs, and originally built in 1722-1730 to conduct University business, including graduation, it's now mainly used for Degree Congregations and other formal events. Find out what goes on inside and what makes the building so special.
The Colleges are clearly one of the biggest draws to this world-renowned city. During this year's Open Cambridge, several open their doors to reveal a wealth of treasures. St John's College, famed for its Nobel Laureates, architecture, May Ball and gardens is one such. For keen horticulturists, there is a tour of the gardens (10 & 16 September), undoubtedly one of the College's greatest assets.

St John's is also wildly, improbably happy to present Improbabilities: A Douglas Adams Exhibition (15 & 16 September) that celebrates the publication of *42: The Wildly Improbable Ideas of Douglas Adams*. The exhibition, drawn from the Adams papers held at St John's, will cater to those new to Adams as well as to the hoopy froods who've known his work for some time.
The development of the Old Press / Mill Lane site in the city centre by Pembroke College has created a dynamic new City quarter. As well as providing additional accommodation for the College, it has provided striking public gardens, exhibition and performance spaces. As part of Pembroke Open Doors (16 September), three Cambridge-based artists, Idit Nathan, Rebecca Ilett and Xinyi Bi, launch their Pembroke-inspired exhibition in the new exhibition space. Whilst dance artist and choreographer, Lucy Suggate, will host a series of dance workshops in the new performance space.
Wolfson College also opens its doors for Karen Spärk Jones's Eclectic Books (Monday 11 September). This tour of the College library offers book lovers the rare chance to explore the many volumes, both antiquarian and modern, collected by Karen Spärck Jones. A Fellow of Wolfson from 2000 until her death in 2007, Karen Spärk Jones was the scientist often known as the woman who laid the foundation for the internet search engine. She was also a bibliophile.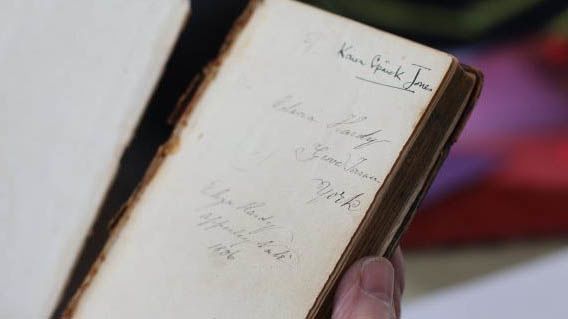 Sustainability is a big theme in today's world. Two events showcase the best built examples that can be found anywhere in the world. Right in the heart of city is the Entopia Building, the Cambridge Institute for Sustainability Leadership's (CISL) ultra-sustainable home and now a world-leading example of a 'deep green' retrofit. Find out more about this unique building during a presentation and tour: Building Entopia: An inside view of an ultra-sustainable retrofit (9 September).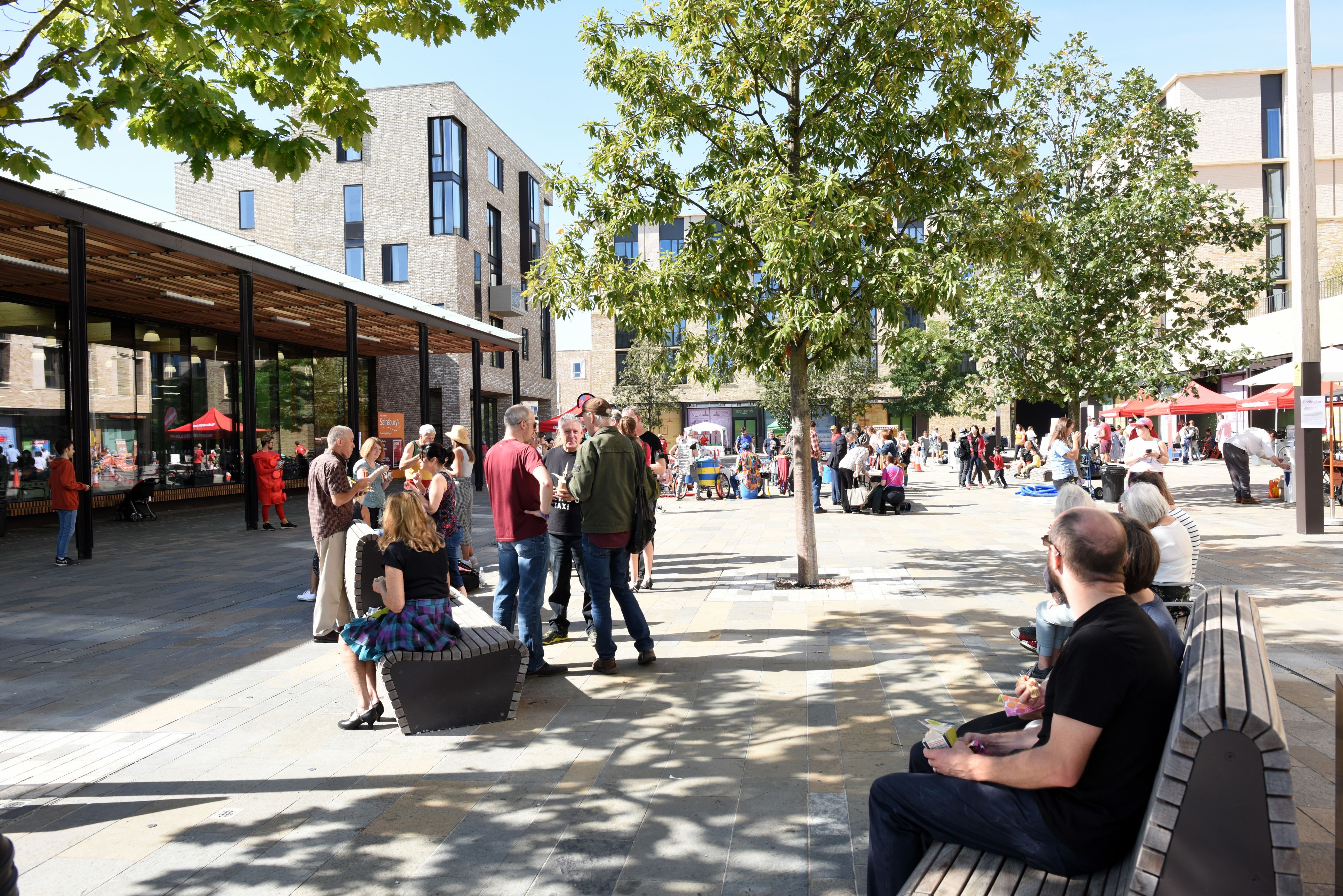 On the same day, Eddington, the growing neighbourhood in Cambridge, hosts a family-friendly event, Sustainable YOU at Eddington (9 September). Alongside a series of wildlife tours, toy swaps, insightful talks, green samples to take home, and a pedal-powered buskers set, local charities and organisations will provide tips on a range of topics including sustainable travel and sustainable food and produce.
We now journey back in time to the Bronze Age in Life in the Bronze Age: Excavating Must Farm (13 September). Between 2015-16, archaeologists excavated the remains of one of the best-preserved Bronze Age settlements ever discovered in the UK. Located in Whittlesey, the site contained the remains of stilted roundhouses built over a river channel that burnt down in a catastrophic fire 3,000 years ago. Thousands of artefacts, including astonishingly well-preserved textiles, tools, weapons and even the remains of Bronze Age meals, are helping to refine our understanding of life in the Cambridgeshire peat fens almost 3,000 years ago. Chris Wakefield from the Cambridge Archaeological Unit describes this exciting excavation and reveals the story of the settlement.
Moving ahead to the more recent past, we're heading to a hidden WW2 gem and A guided tour of Bottisham Air Museum (16 September). A big hit last year, this guided tour of a World War II airfield showcases a collection of artefacts and tells the personal stories of some of those based at the airfield. Bottisham was unique as the only airfield to host three different Air Forces, during World War II: the Royal Air Force, United States 8th Army Air Force and Belgian Air Forces.
Open Cambridge visitors can also discover more about various religions. The Beth Shalom Reform Synagogue welcomes everybody to a series of tours & drop-in (10 September) at their beautiful purpose-built building on the edge of Midsummer Orchard. Meanwhile, at the Cambridge Buddhist Centre Open Day (16 September), there will be tours of the Grade II listed Festival Theatre, taster sessions on meditation, mindfulness-based stress reduction, yoga, and Pilates, as well as introductions to Buddhism, and the chance to take part in a writing group.
Finally, who doesn't love a guided walking tour? And this following one promises to be a cracker. 'Energy Walk': a guided tour around the perimeter of the former Cambridge gasworks (8,9,15 & 17 September), will explore the industrial heritage of Cambridge's power generation and energy consumption: past, present and future.

The tour will visit urban-archaeological remains from what was the largest industrial complex in Cambridge: the former site of the University & Town Gas-Light Company gasworks. Stops on the tour will include the gasworks' entrance gates, the war memorial and the site of former wharves on the River Cam. Presented by Dr Gordon Davies, a volunteer at Cambridge Museum of Technology.
Speaking ahead of the event, Open Cambridge Coordinator, Zoe Smith said: "This is a small selection of what's on offer in this year's programme, which we're really excited about. There is such a huge breadth of events that should appeal to all sorts of interests, with many of the events suitable for all ages.
"Personally, I can't wait to try out the meditation taster sessions and have a look around the Bottisham Airfield and Senate House. I might even find some time for the energy guided walk.
"I encourage everyone to check out the programme as soon as it becomes available on Monday 14th August. My other tip is to book events straight away as many get fully booked very quickly.
"We're very much looking forward to seeing you all at this year's Open Cambridge."
The full programme is available from Monday 14 August. Bookings open on the same day. For further information, or to browse the programme and book events, visit the website here.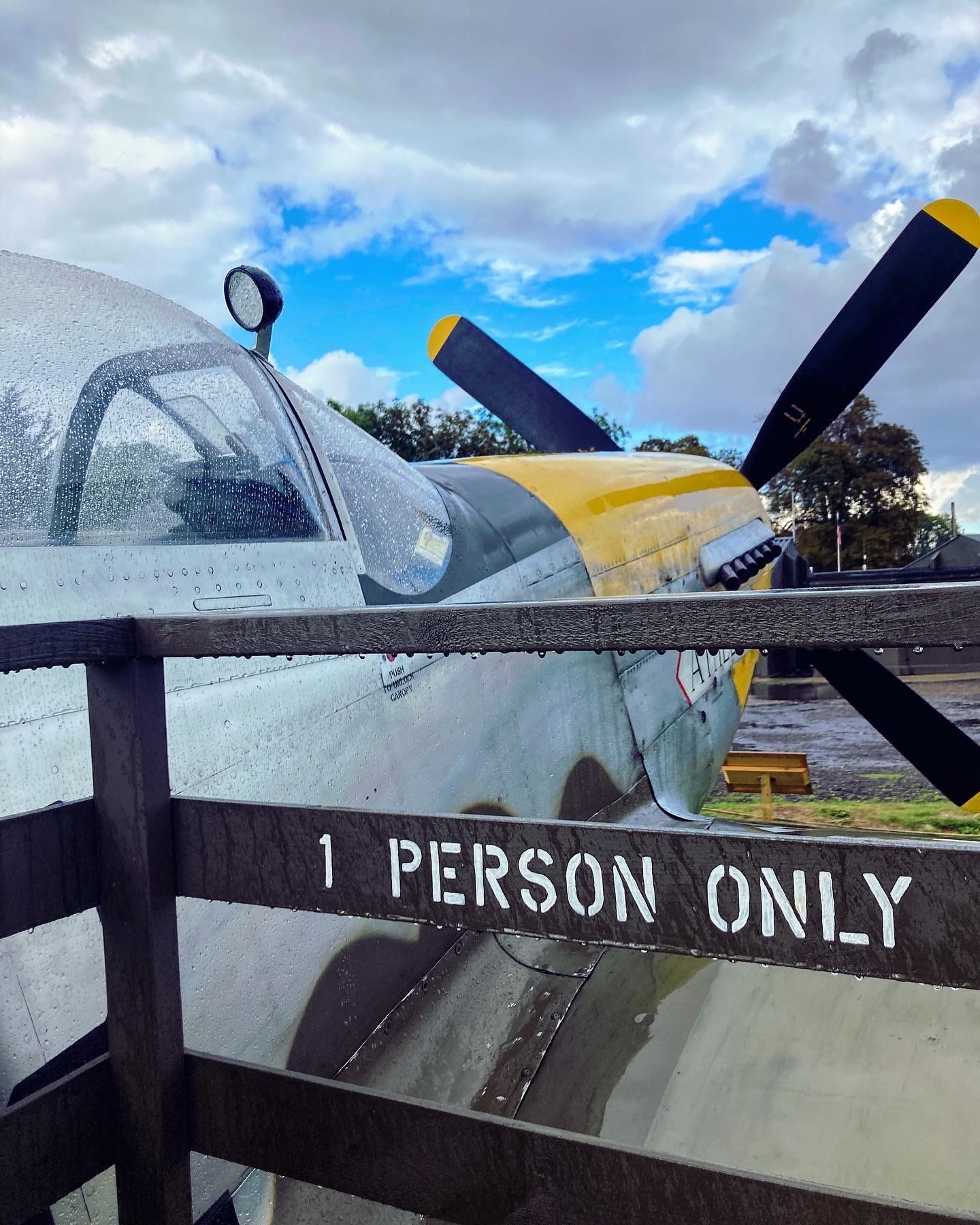 P51 Mustang on display at Bottisham Air Museum. Credit: Zoe Smith/Open Cambridge
P51 Mustang on display at Bottisham Air Museum. Credit: Zoe Smith/Open Cambridge