Cows, planes and water courses: Open Cambridge 2022 launches today
Discover Cambridge inventions past and present alongside some unmissable tours this September as Open Cambridge welcomes the public once again.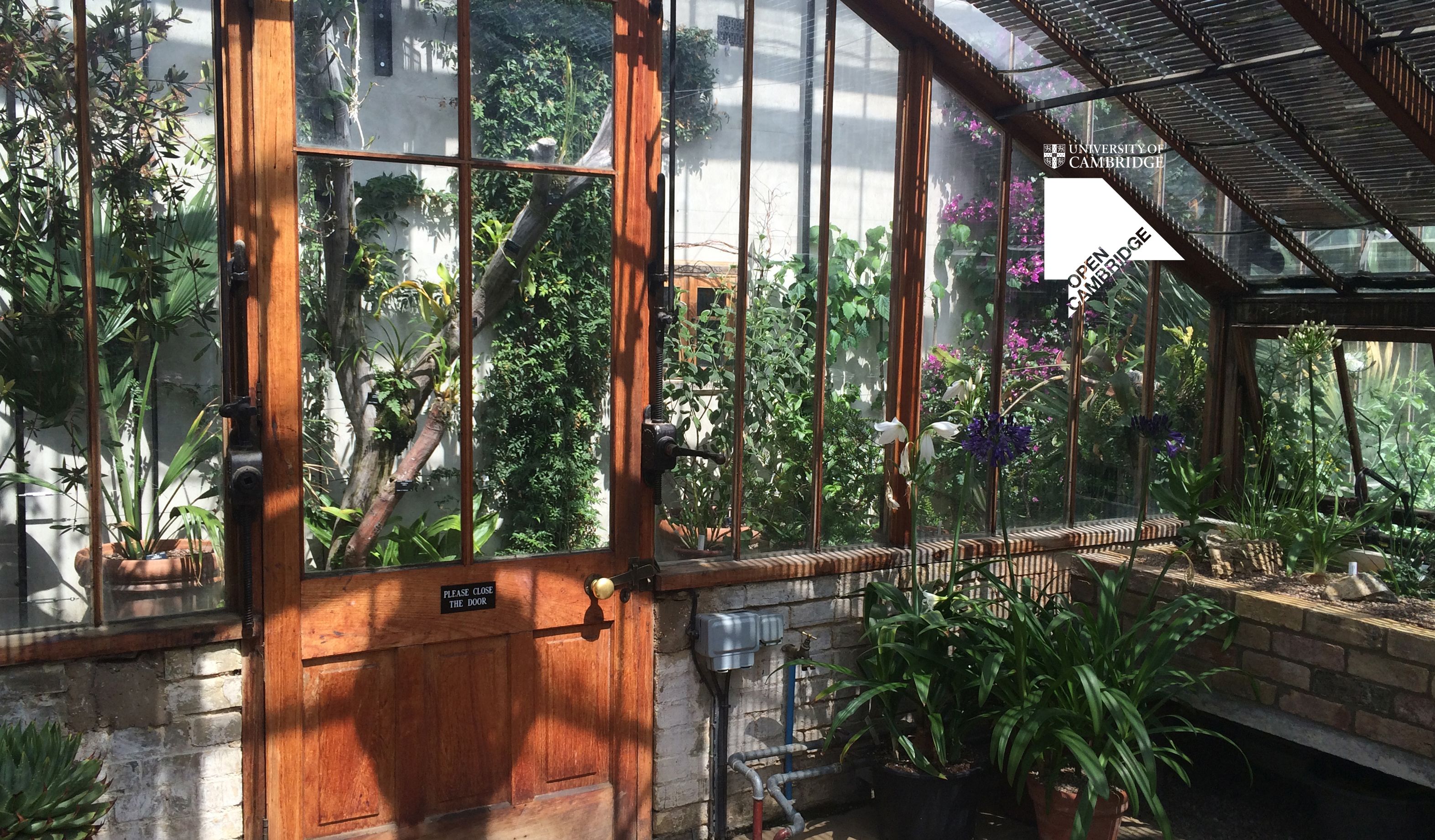 A greenhouse at Cambridge University Botanic Gardens. Credit: Cambridge University Botanic Garden
A greenhouse at Cambridge University Botanic Gardens. Credit: Cambridge University Botanic Garden
The programme for Open Cambridge 2022 goes live today (Monday 8 August) with almost one hundred events across the county, some not usually open to the public, now taking bookings.
The theme this year is 'Astounding Inventions', and while we don't require all our events to fit with this theme, we have got some fantastic events showcasing some of the inventions to come out of the city.
Hannah Jackson, Open Cambridge Manager said, "We are delighted with this year's Open Cambridge. The range of events this year is fantastic and we're so happy to have new places involved for the first time.
"We cannot wait to welcome the public to Open Cambridge once again and enjoy the City in ways they haven't before."
What's going on? Events to look out for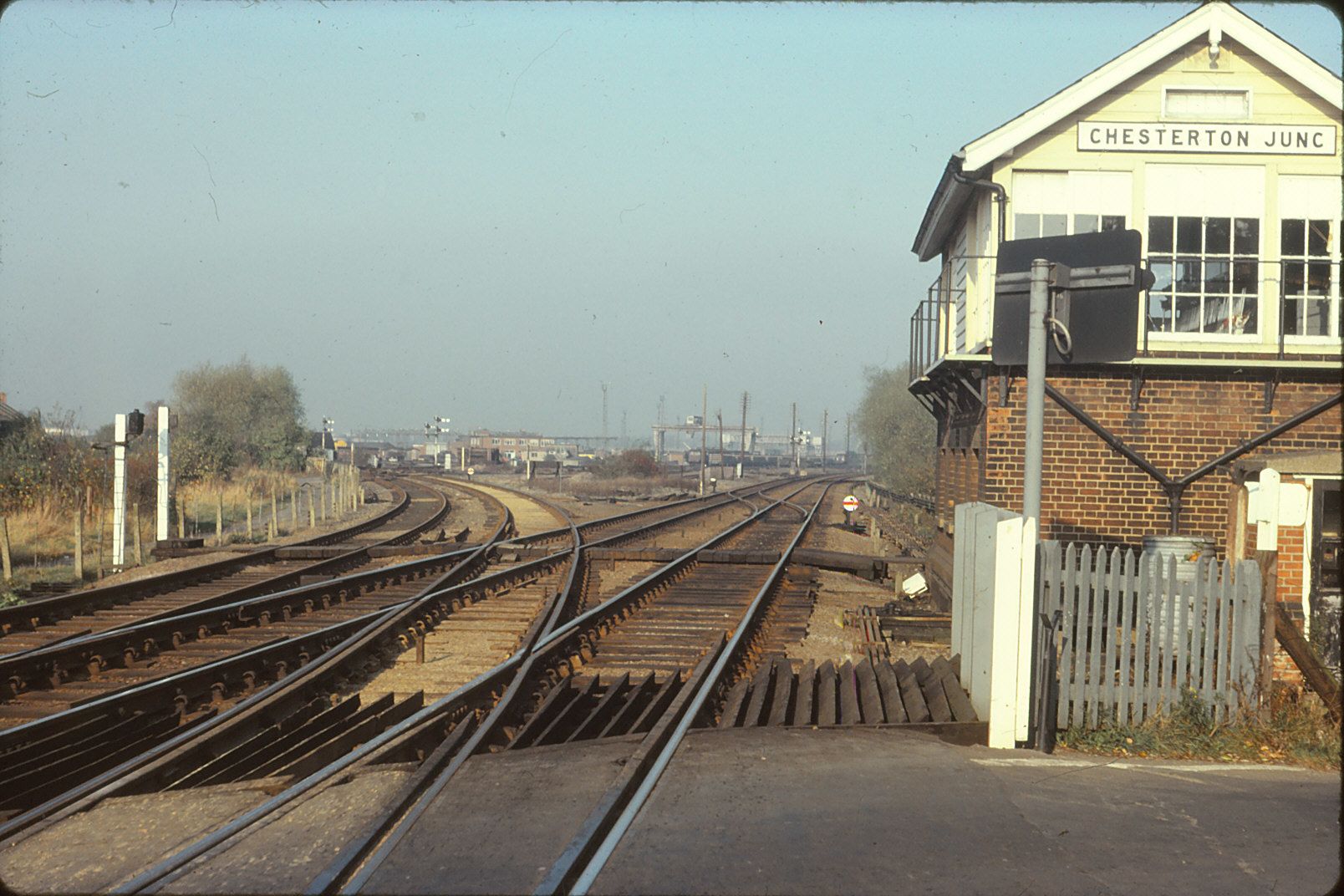 Chesterton Junction in 1975. Credit: Cambridge Collections
Chesterton Junction in 1975. Credit: Cambridge Collections
Here is just a teeny tiny selection of events that are happening during Open Cambridge this year

In honour of this year's Astounding theme, the Whipple Library is proud to present a special edition of their very popular Science in Print talks. If you have ever wanted to know about the Panorganon, or wondered how to make a two-inch telescope, or if you just enjoy getting up close and personal with some old printed books, then this is the session for you!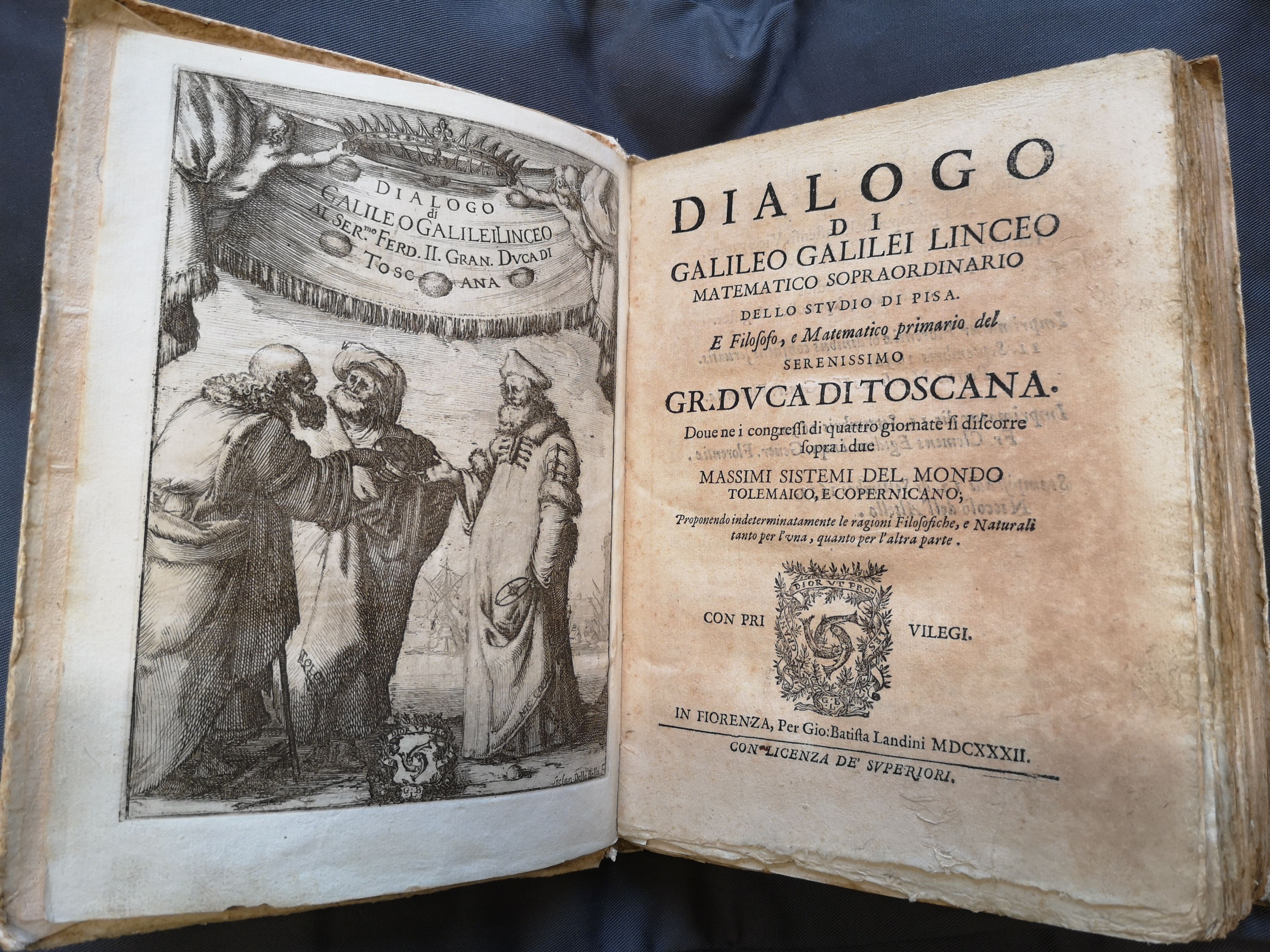 The Whipple are also putting on an exhibition of banned books as listed in the Index Librorum Prohibitorum which listed authors and items that were deemed to endanger faith and morality of the reader. Come and see famous books such as Galileo's Dialogo as well as works by German Astronomer, Johannes Kepler.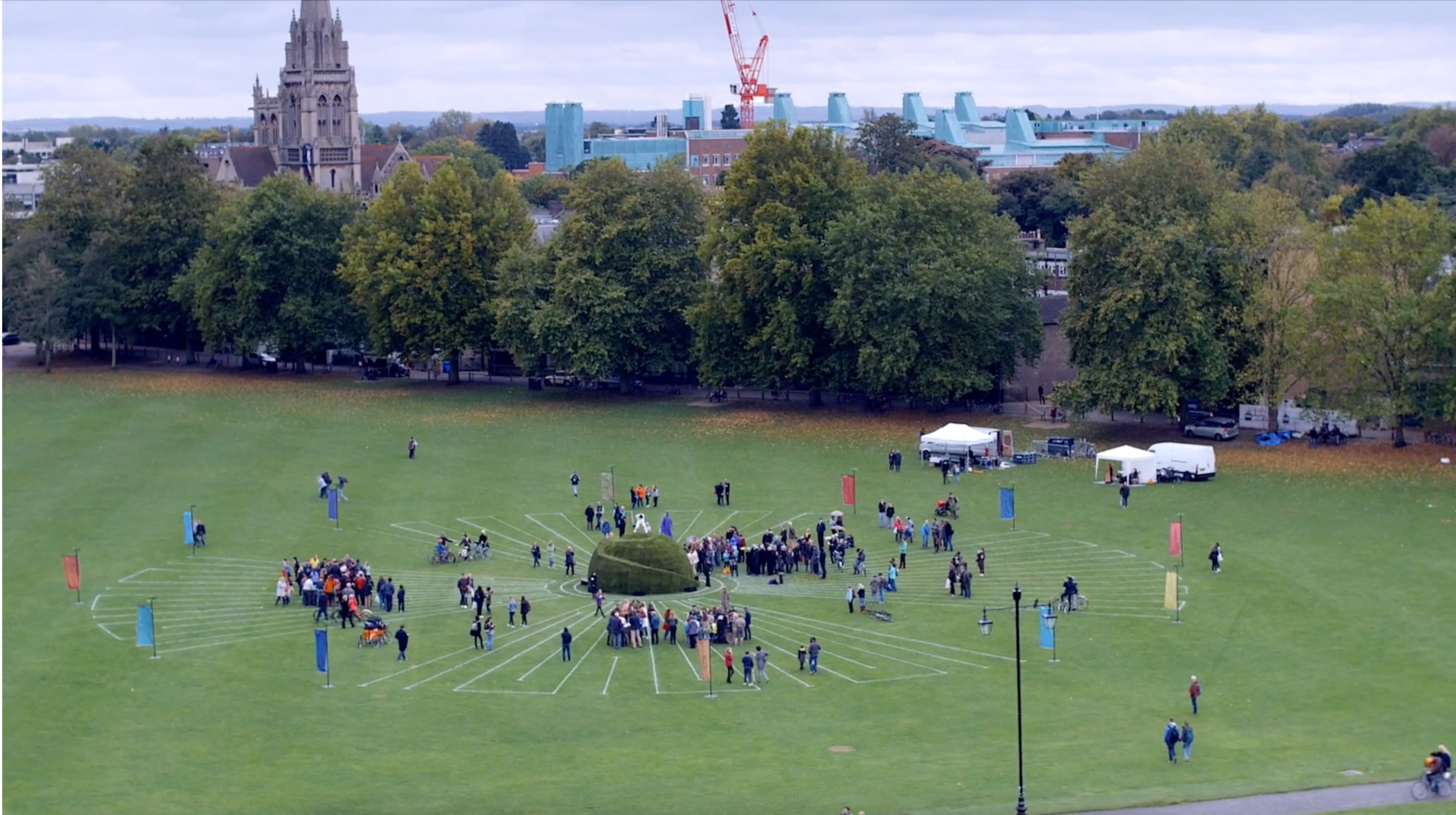 Taking inspiration from a long history of invention on Parker's Piece, join artist Emma Smith to pace the piece in a walk and talk to unfold the local inventions and knowledge that have inspired her artworks. From the invention of football rules to test driving the first steam coach, the history of Parker's Piece abounds with invention. Join Emma to walk the four sides of the Piece while she shares projects from 4 sides of the city inspired by its curious histories and the knowledge of its residents past and present.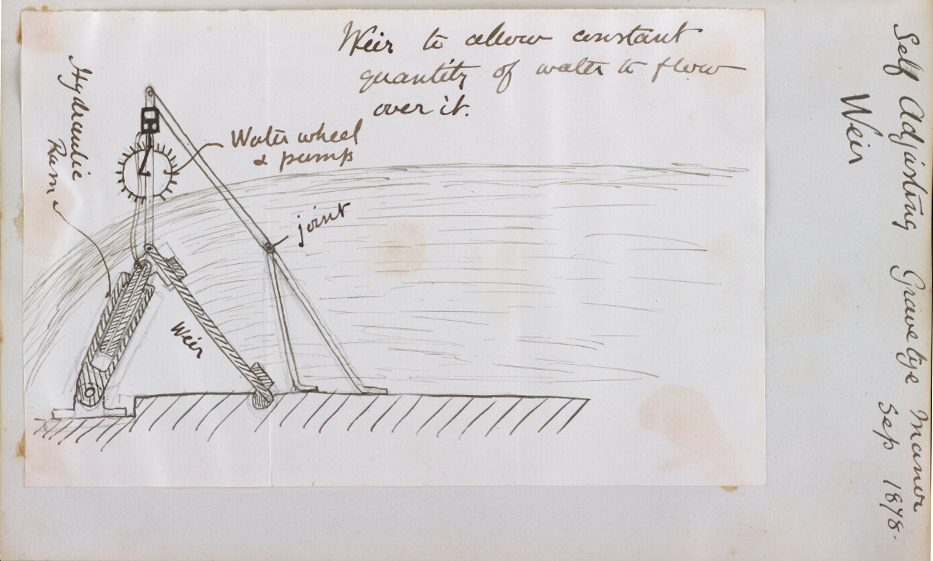 From Isaac Newton's pioneering work in seventeenth-century Cambridge and early computers with Charles Babbage and Maurice Wilkes, to Caroline Herschel's work on the heavens, the collections at Cambridge University Library tell stories of scientific discovery and reveal much about the lives of those who helped us to understand the world. Drop-in for a display of manuscript and printed treasures, followed by a self-guided tour of the exhibition 'Darwin in Conversation: The endlessly curious life and letters of Charles Darwin'.
If you're quick you can book yourself on a heritage tour of the library and find out some of its secrets!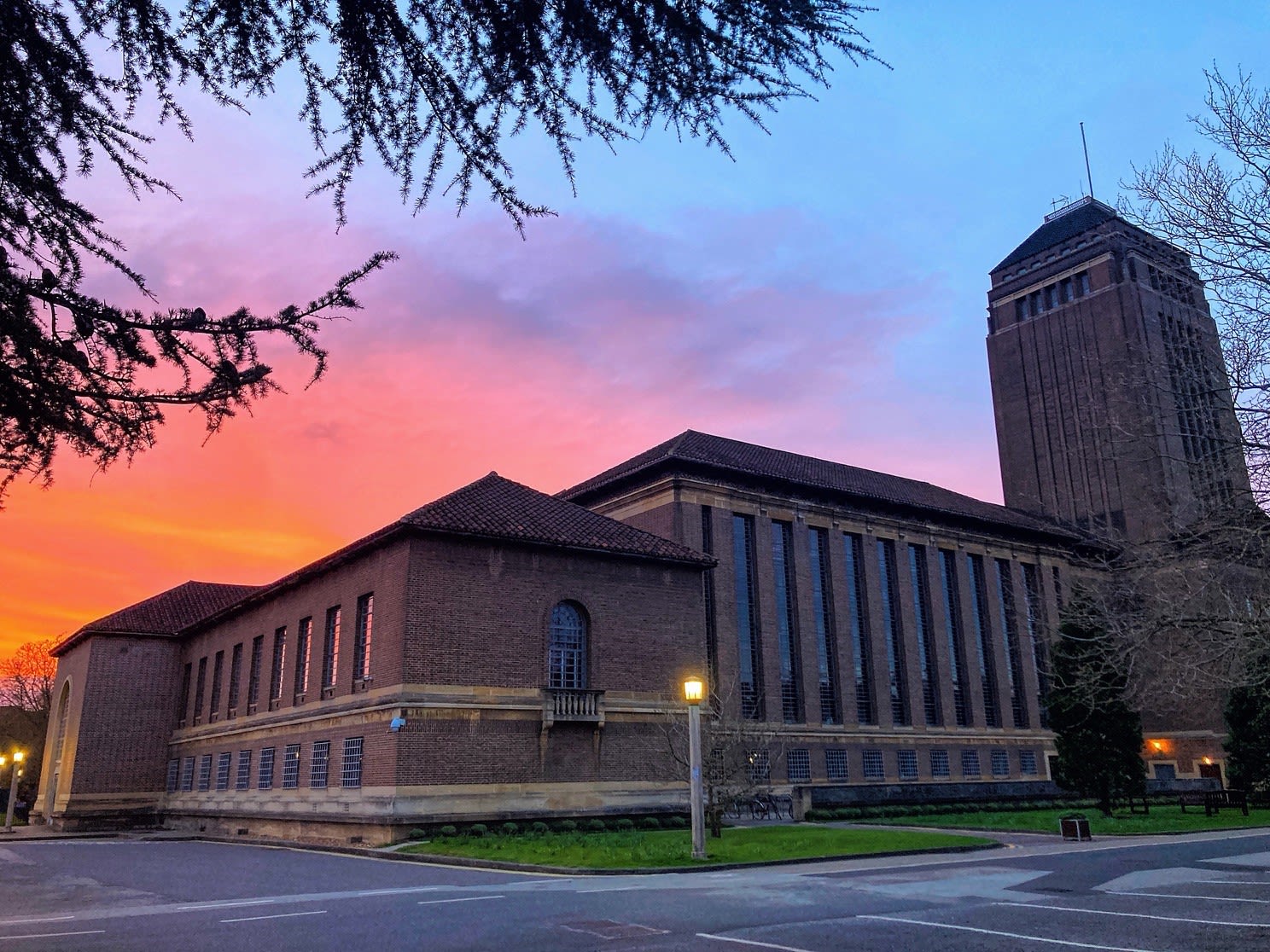 Taking part for the first time are Bottisham Airfield Museum who are looking forward to welcoming the public on a guided tour of this less well-known World War Two airbase in the Cambridgeshire countryside. Expect to see a collection of artefacts telling the personal stories of some of those based at the airfield as well as the museum's latest exhibit, a P51-D Mustang replica aircraft!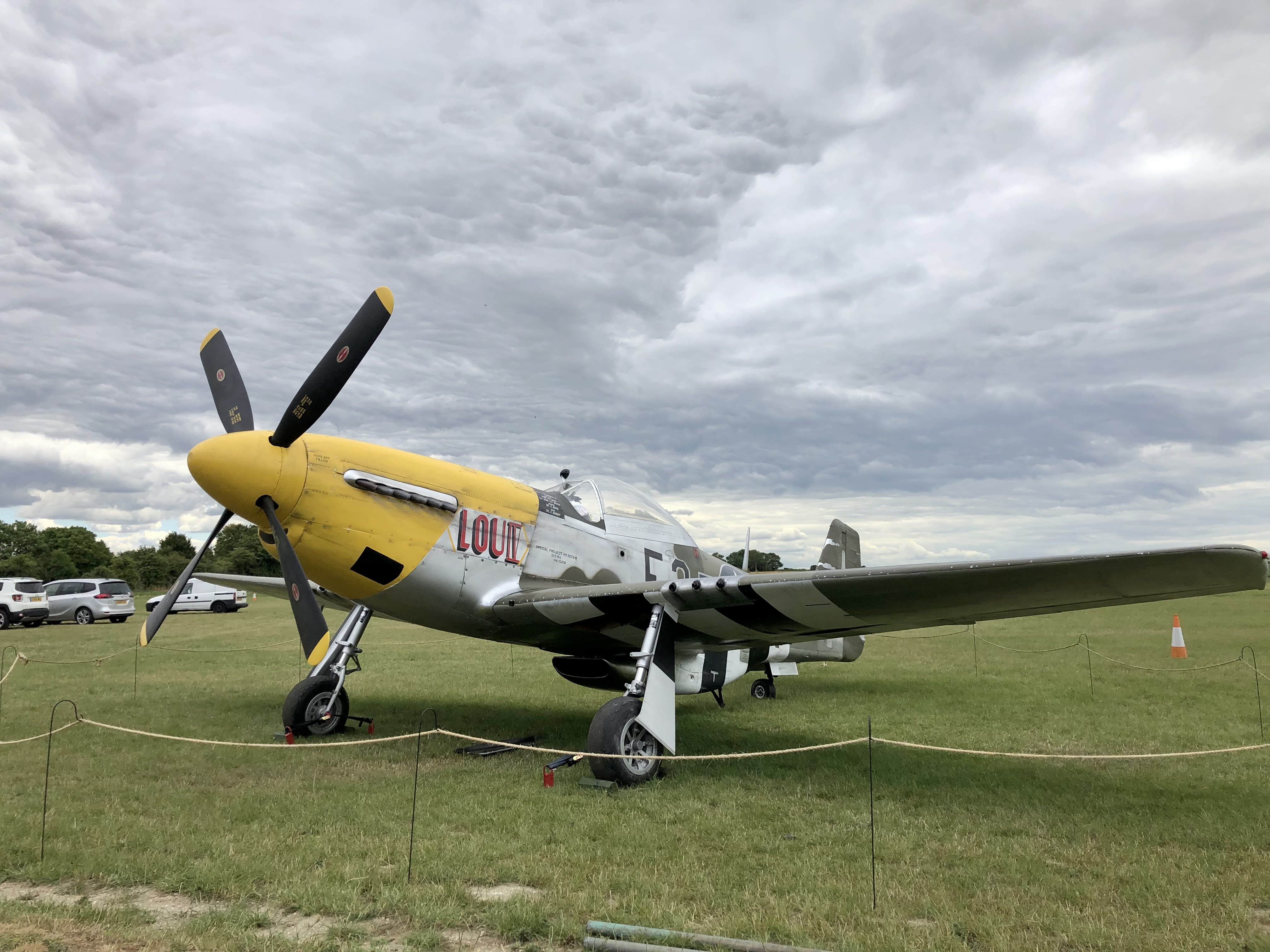 Also joining us for the first time this year are the Hobson's Conduit Trust. The Conduit, completed in 1614, brought fresh water into the city from springs at Nine Wells, a local Nature Reserve just south of the city. The Trust will be opening the Conduit monument head, allowing the public to see inside, learn some of its history and book yourself on a guided tour.
A quick sell-out from last year's festival were our tours of the Cambridge University Farm. If you missed out last year you'll be delighted to know that they are back this year. Join farm staff for an exclusive tour of the farm, its animals and its top-of-the-range robotic residents. Note to attendees - you may need your wellies!
Did you know that Cambridge is the home of football? Local historian Nigel Fenner will be giving a talk at the Cambridge United Supporters Club on the creation of the modern-day laws of football in the middle of the 19th century thanks to a group of University students.
Join us for an insightful and interesting talk with local historian Antony Carpen to learn about Cambridge's unbuilt concert hall. What happened to it? And can a new generation re-start the project?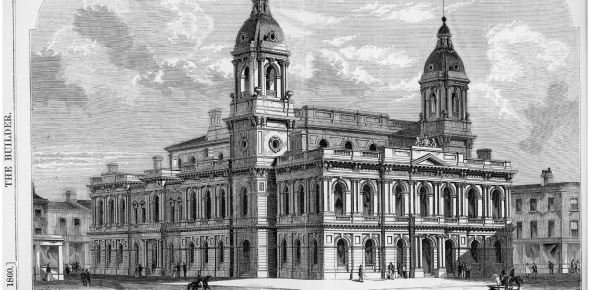 Come and enjoy garden tours of Robinson, Wolfson and Selwyn Colleges, as well as take a peek inside the Grade 1 listed Leper Chapel and see some of the treasures in the libraries of Corpus Christi, Girton, Queens', Magdalene and Sidney Sussex Colleges. Take a wander round the gorgeous Downing College and have a guided tour of Homerton College's stunning new dining hall.
There's also tours and events at the Museum of Zoology, the Fitzwilliam Museum, the Wren Library, Madingley American Cemetery, Trinity Hall and many churches across the City and beyond.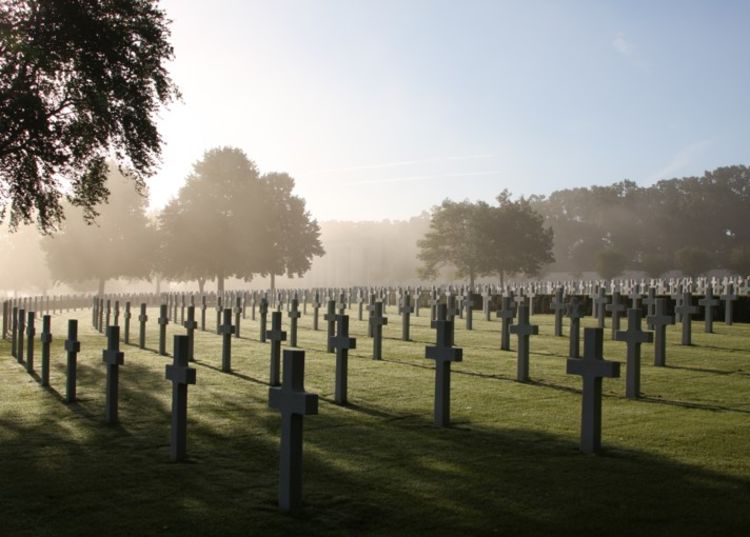 Summer mist over the American Cemetery. Credit: American Cemetery at Madingley
Summer mist over the American Cemetery. Credit: American Cemetery at Madingley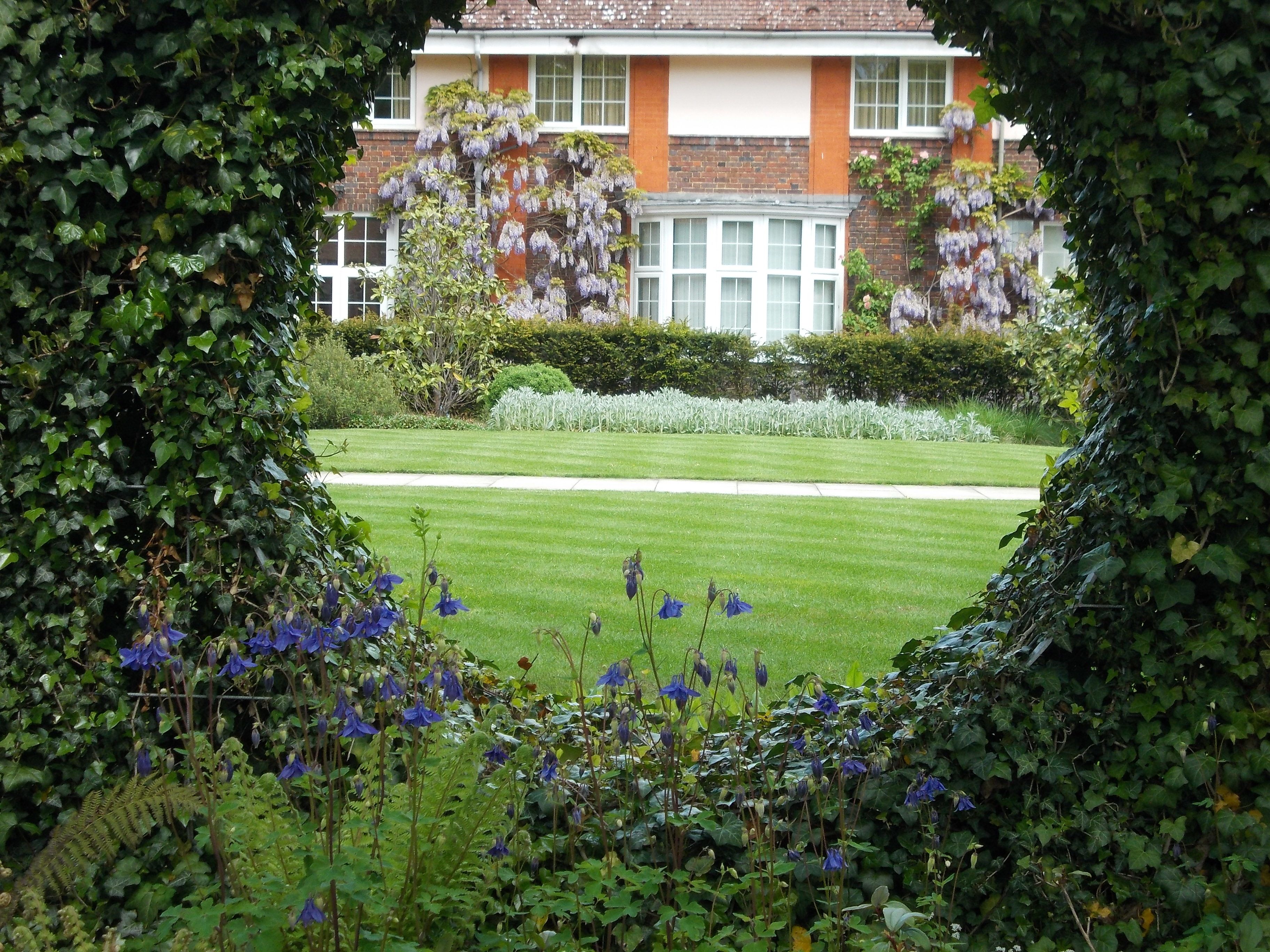 A shot of the gardens at Robinson College. Credit: Robinson College, Cambridge
A shot of the gardens at Robinson College. Credit: Robinson College, Cambridge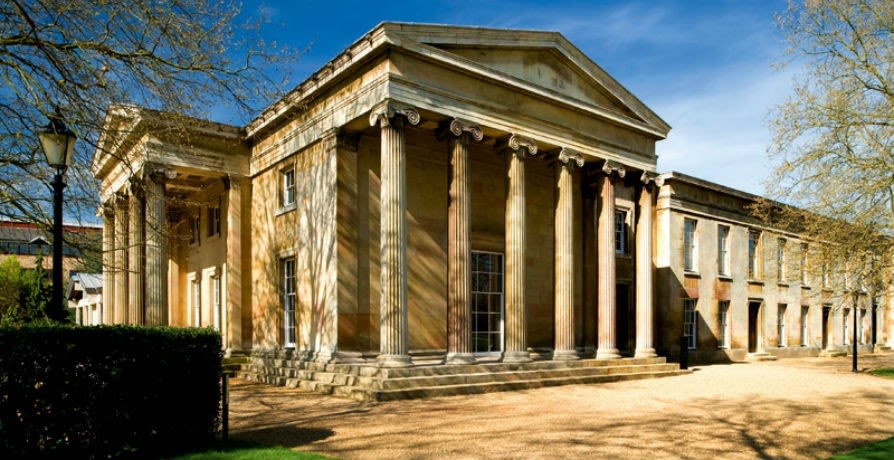 An external shot of the Hall at Downing College. Credit: Downing College, Cambridge
An external shot of the Hall at Downing College. Credit: Downing College, Cambridge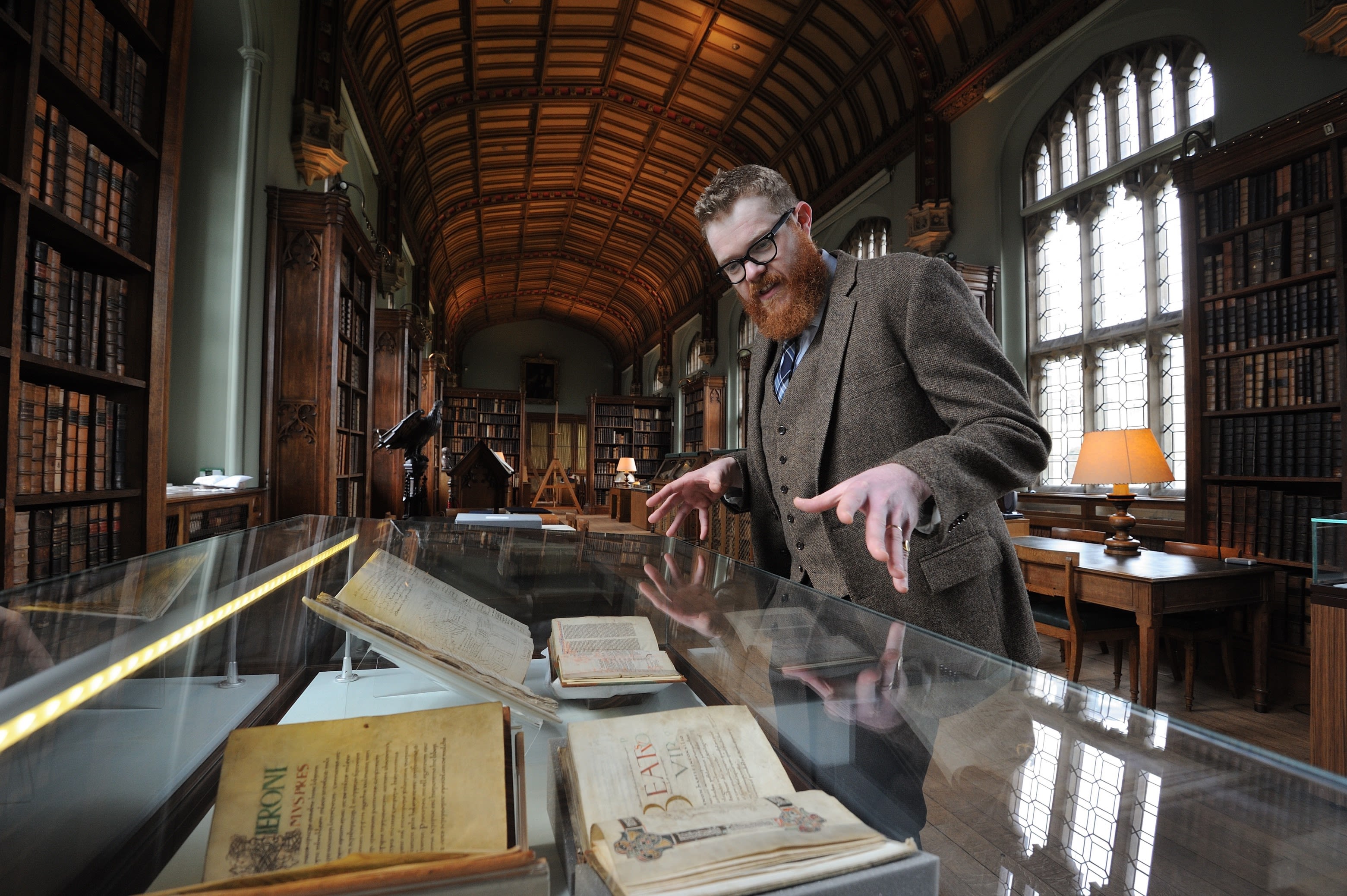 Dr Alexander Devine, sub-librarian of the Parker Library, looking at some of the manuscripts in the collections. Credit: Parker Library, Corpus Christi College, Cambridge
Dr Alexander Devine, sub-librarian of the Parker Library, looking at some of the manuscripts in the collections. Credit: Parker Library, Corpus Christi College, Cambridge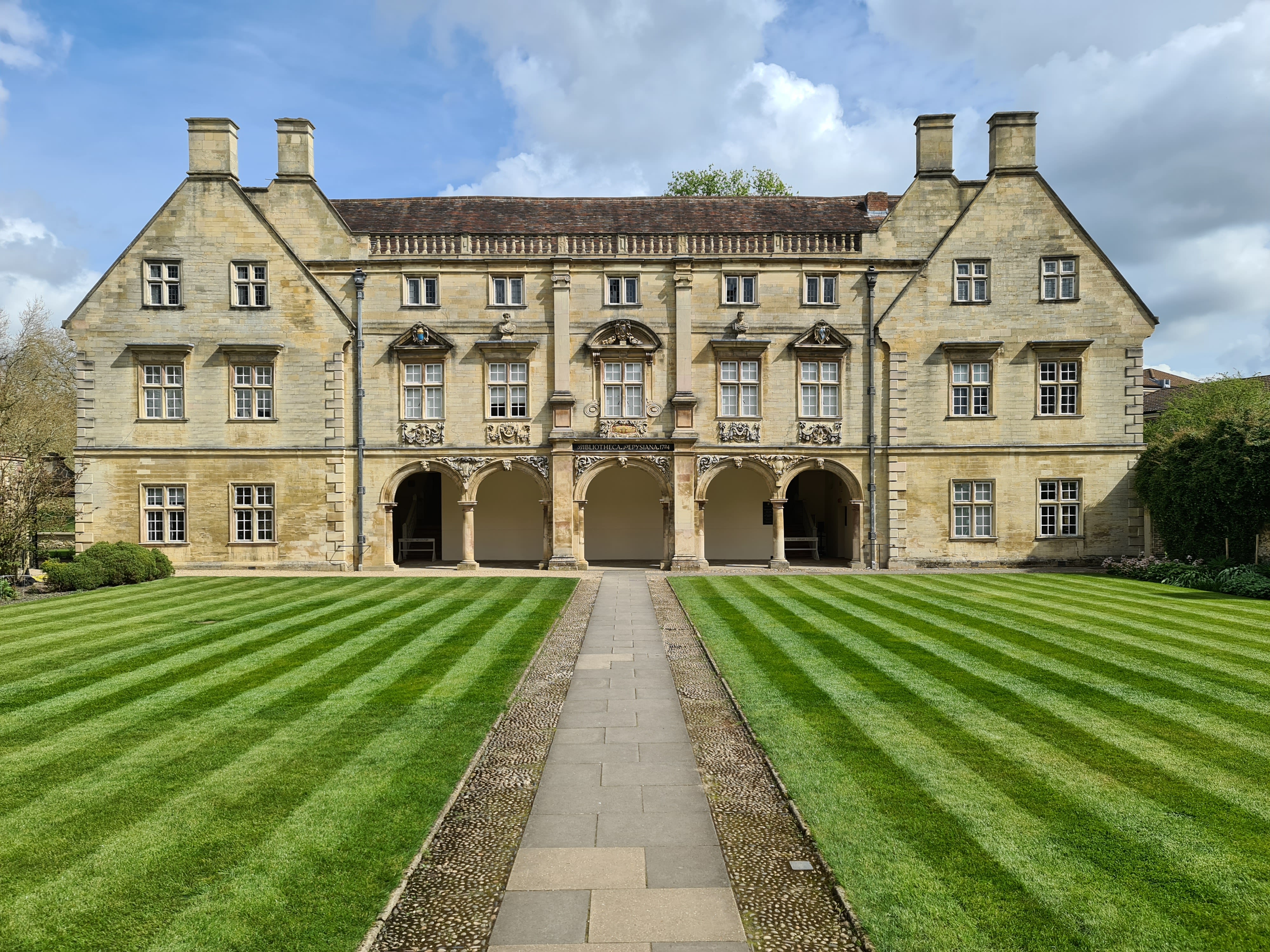 The Pepys Library at Magdalene College. Credit: Magdalene College, Cambridge
The Pepys Library at Magdalene College. Credit: Magdalene College, Cambridge
Item 1 of 5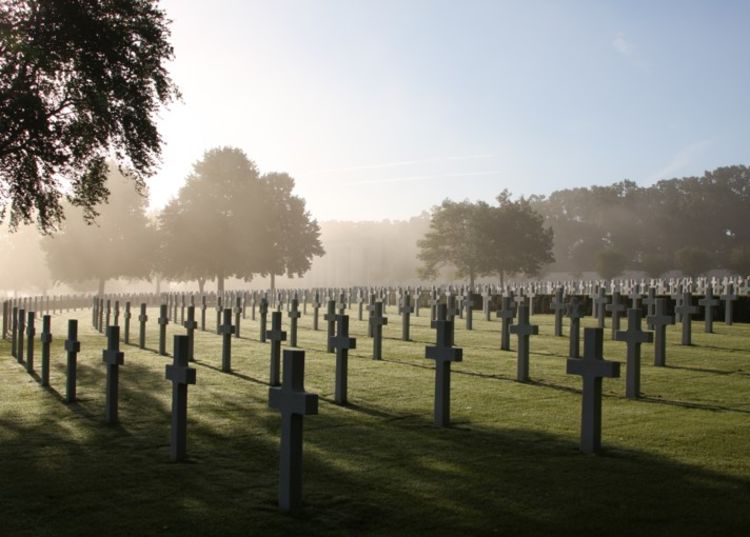 Summer mist over the American Cemetery. Credit: American Cemetery at Madingley
Summer mist over the American Cemetery. Credit: American Cemetery at Madingley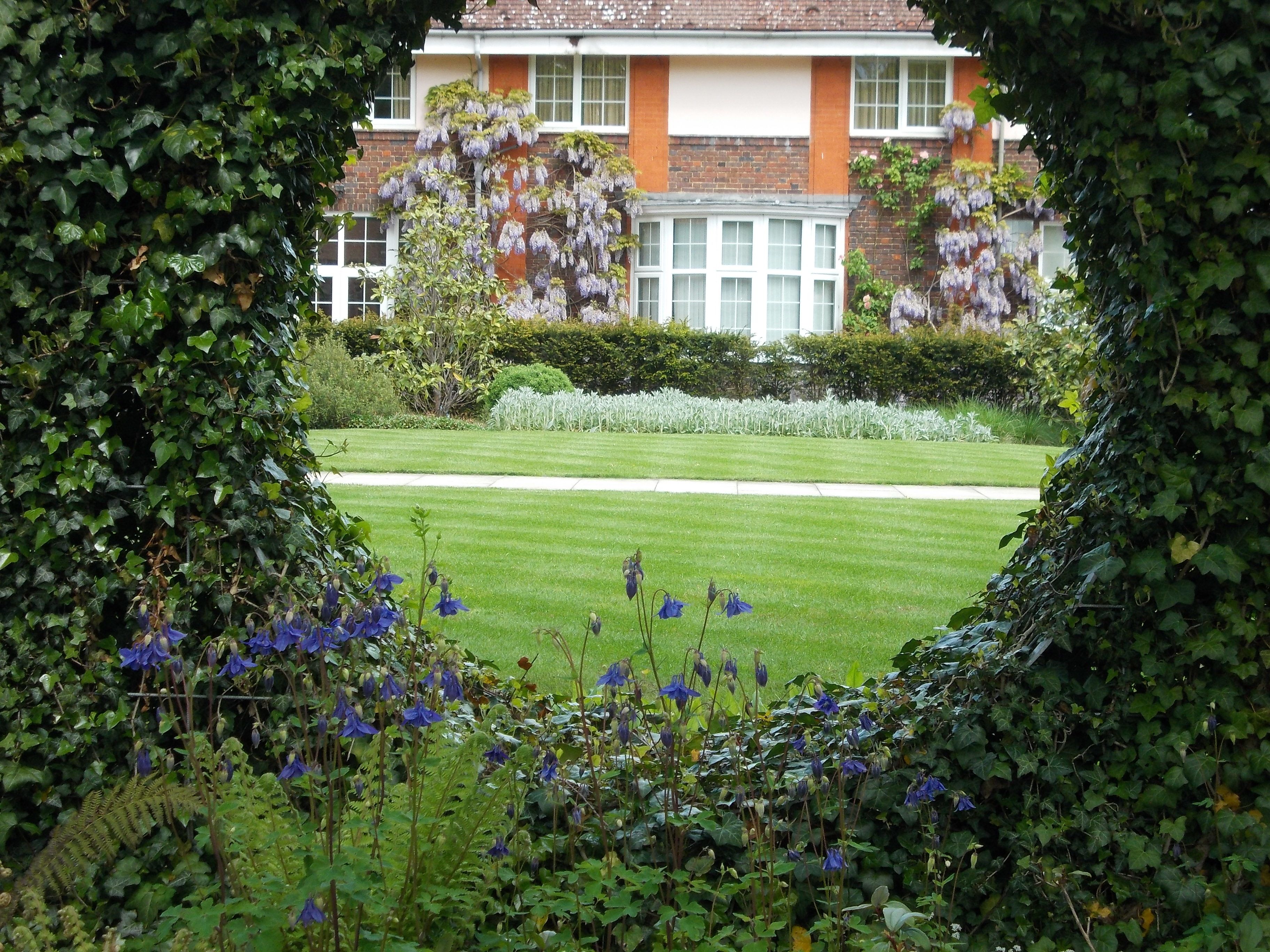 A shot of the gardens at Robinson College. Credit: Robinson College, Cambridge
A shot of the gardens at Robinson College. Credit: Robinson College, Cambridge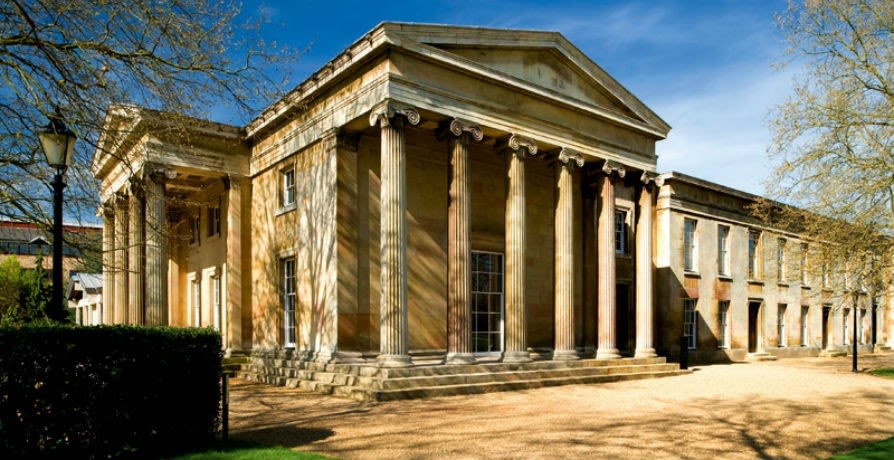 An external shot of the Hall at Downing College. Credit: Downing College, Cambridge
An external shot of the Hall at Downing College. Credit: Downing College, Cambridge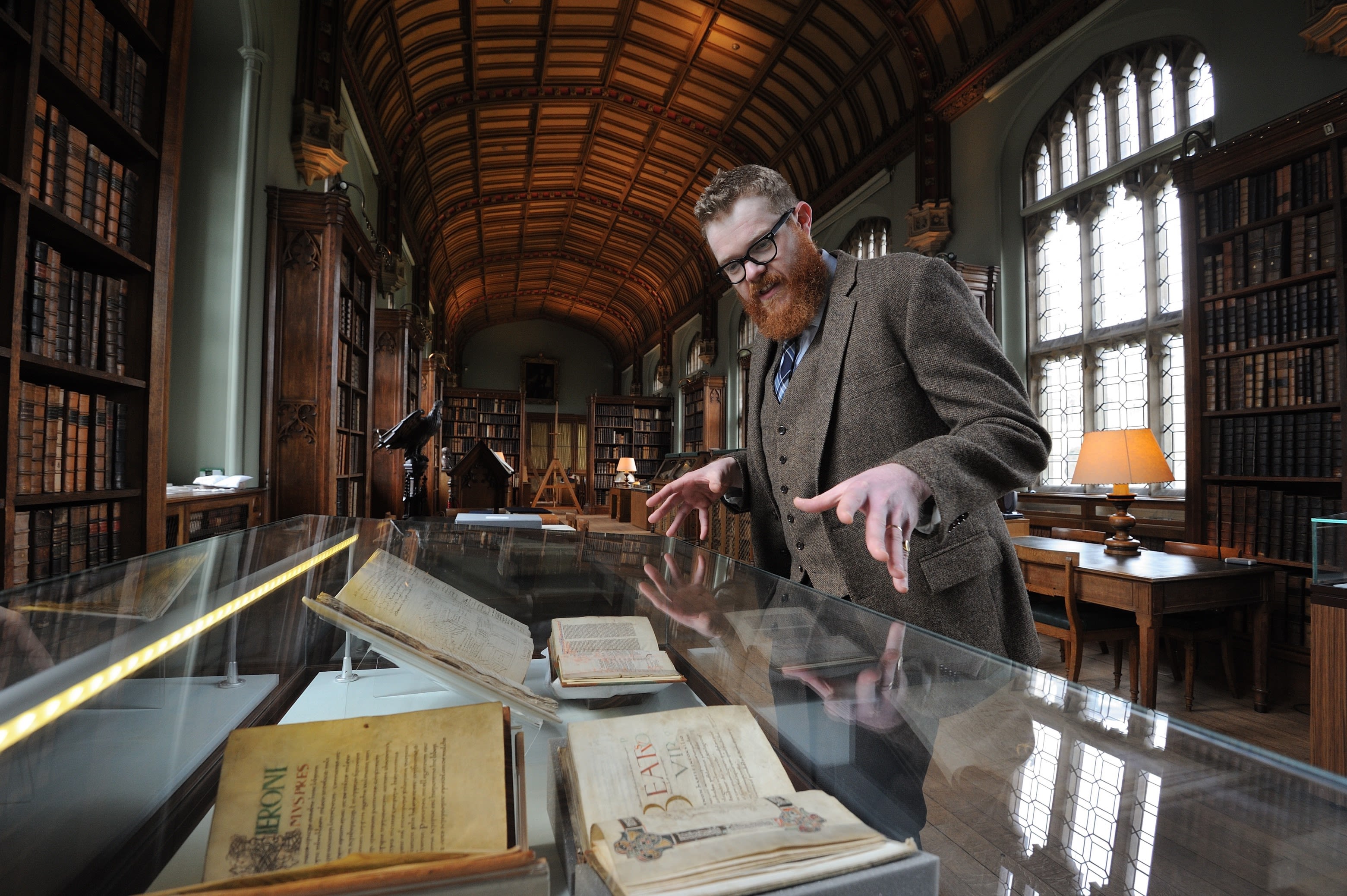 Dr Alexander Devine, sub-librarian of the Parker Library, looking at some of the manuscripts in the collections. Credit: Parker Library, Corpus Christi College, Cambridge
Dr Alexander Devine, sub-librarian of the Parker Library, looking at some of the manuscripts in the collections. Credit: Parker Library, Corpus Christi College, Cambridge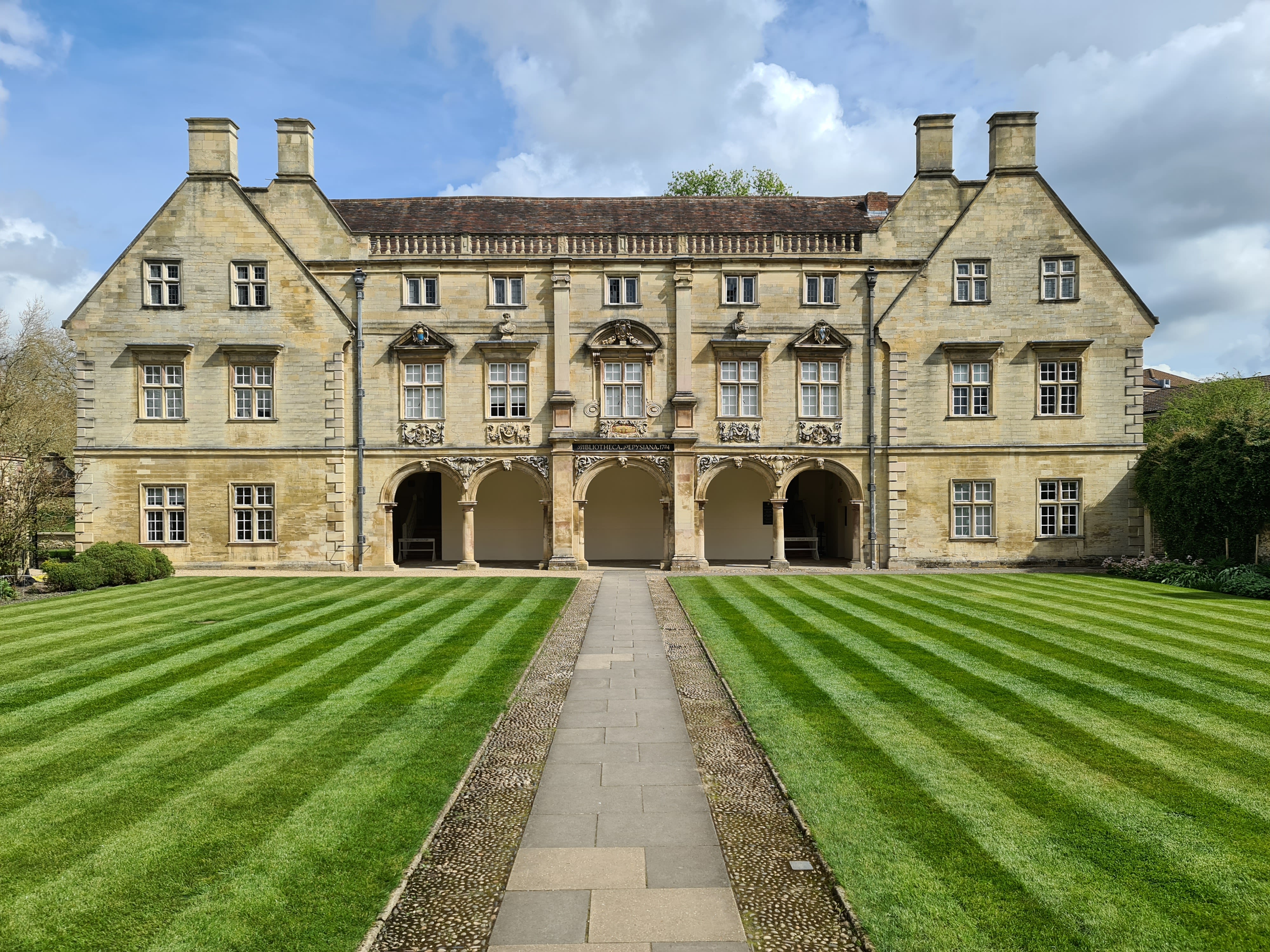 The Pepys Library at Magdalene College. Credit: Magdalene College, Cambridge
The Pepys Library at Magdalene College. Credit: Magdalene College, Cambridge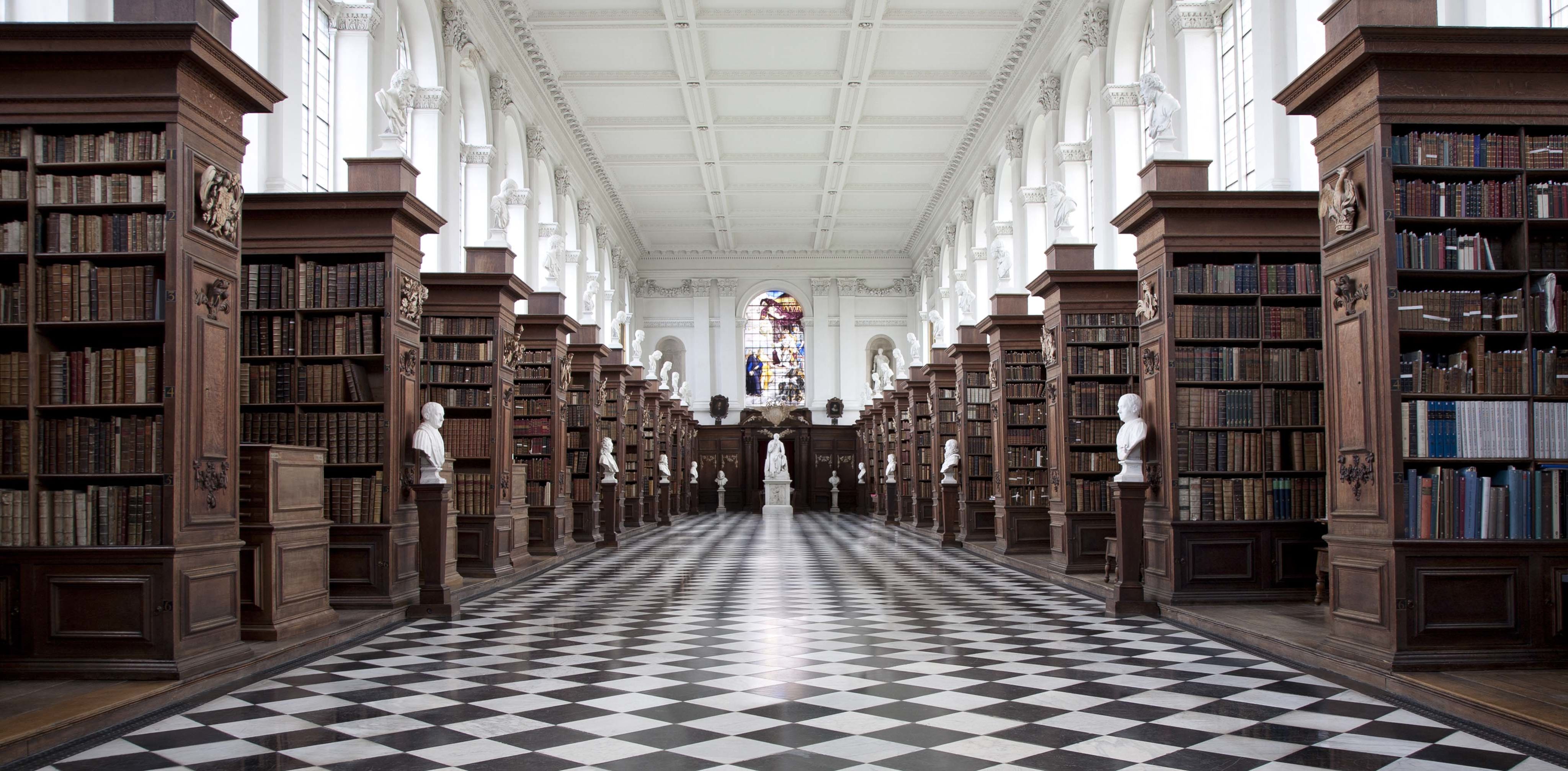 The interior of the Wren Library at Trinity College. Credit: The Wren Library, Trinity College, Cambridge
The interior of the Wren Library at Trinity College. Credit: The Wren Library, Trinity College, Cambridge