Letters to Gil
A story of finding the words to challenge the system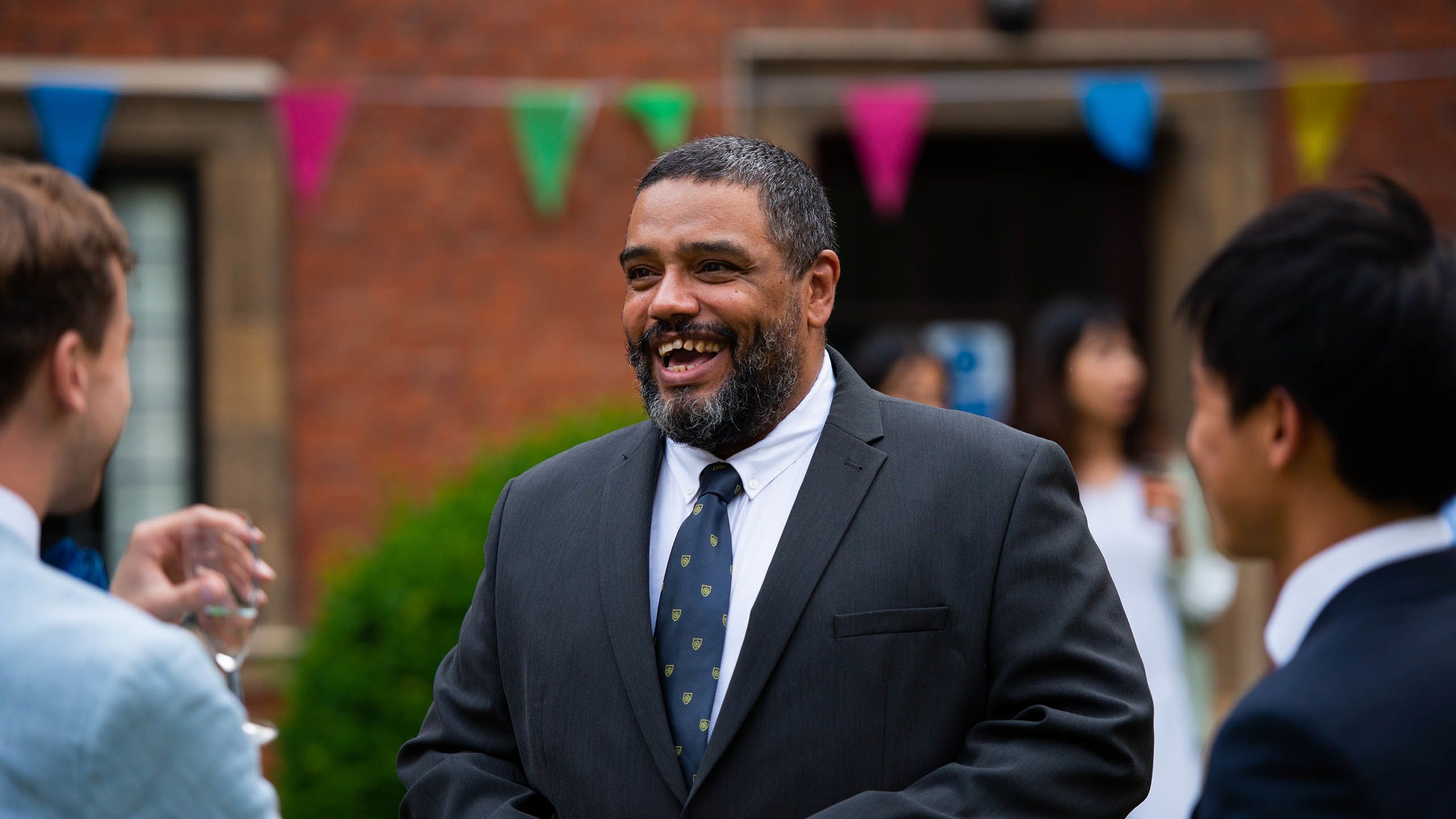 Malik Al Nasir at a garden party at St Catharine's College. Credit Tobia Nava
Malik Al Nasir at a garden party at St Catharine's College. Credit Tobia Nava
Letters to Gil is the recently published memoir of PhD student Malik Al Nasir. Malik describes his experiences of growing up within the care system, in 1970s Liverpool, and the chance meeting with poet, musician and civil rights activist Gil Scott-Heron, which changed the course of his life.
When Malik was eight years old, his father had a stroke that left him paralysed. His mother was unable to manage, and Malik was taken into care shortly afterwards, at the age of nine. In his coming-of-age memoir, Malik describes how he spent his adolescence in a system that proved violent, neglectful, exploitative, traumatising and mired in abuse and racism.
"Coming out of the care system, you're on a pipeline to prison," says Malik. He explains how "social services made no transitional arrangements…there was no ongoing support provision and there was no exit plan." He was simply handed £100 and left to look after himself. He was homeless, with no educational qualifications, no connections, and no sense of where he was going.
"I was stumped as I wanted to follow the path into education, but I wasn't getting any opportunities," says Malik. "I ended up doing manual and menial labour at that point. I was willing to do that to ensure I didn't go down the path to being on the streets and involved in crime, as many of my peers from the care system were, and then I met Gil."
Gil Scott-Heron was an American poet, civil rights activist and jazz musician, whose work championed equality for Black people. It was Malik's brother who first introduced him to Gil's music. "It was the evocative ambience of Gil's music that first captivated me, but as I listened more intently to his lyrics, it was an education on geopolitics and Black history that inspired me to do more and succeed."
During a UK tour in 1984 Gil performed at Liverpool's Royal Court Theatre. It was here that Malik met Gil. A friend working as a photographer blagged Malik backstage, pretending he was her assistant, so he could meet Gil. "I thanked Gil for the show and turned to leave. He said: "what's going on 'round here? I heard y'all had some riots."" This sparked a conversation which led to a remarkable friendship that lasted 27 years.
Unlocking a voice
"The meeting was serendipitous," says Malik, "Gil saw something in me." From that day, Gil mentored Malik and acted much like a father-figure to him. "When he learned that I was struggling with literacy, he advised me to look at poetry as a way of addressing that. He encouraged me to sit down and learn how to read fluently, to use words in different and creative ways – poetry was a perfect vehicle to allow me to do that. Writing poetry helped me to express my feelings on paper and I later found that my words resonated with others too."
Malik travelled with Gil on and off over a 27-year period, learning all aspects of the industry and helping with the tours. "I had also simultaneously got the opportunity to do what my father had done and go to sea as a merchant seaman," explains Malik. "I spent five years between 1984 and 1989 travelling the world, going to some amazing places: Angola, Colombia, Turkey and the Caribbean. I started absorbing knowledge from all these places and began writing more. At each port I'd post some of my poems in letters to Gil."
"When I'd come off the ship, after four or five months at sea, I'd find out where Gil was touring and join him on the tour. He'd have my letters and he'd go through my work correcting my punctuation and grammar and such like and we'd sit on the tour bus between shows having lessons."
"Gil provided me with the opportunity I was craving. I was heading in a certain direction but didn't have the resources…it was like wanting to get to London, but you don't have the money for the train or bus…you have the aspiration to get there, but you don't have the means to do it."
Tracing the truth
Today Malik is studying for a PhD at St Catharine's College, Cambridge University. His research focuses on his own ancestor's links to the slave trade. "I've discovered that my ancestry stretches back to both slaves and slave owners because those slave owners systematically sexually exploited those whom they enslaved.
"I've traced my ancestry through to Scottish nobility and to Dutch and English gentry, including the family of Prime Minister William Gladstone, whose father owned plantations in Demerara in Guyana.
"Some incredible stories have emerged from my genealogical research. I have documents which testify to the enormous wealth that this mercantile family had and how they were among the most prolific slave owners of the early nineteenth century. Those documents have now been digitised and form a collection soon to be live on the University's Digital Library. They were among the biggest recipients of the Slavery Compensation Scheme in 1834. The taxpayer was contributing to this scheme right up until 2015…but there was no compensation paid to the enslaved or their descendants. These are among the issues that I'm looking at in my research and which will be the subject of my second book for The William Collins imprint of HarperCollins."
Rewriting the narrative
Reflecting on current discourses around so-called 'Culture Wars' and the steadfast refusal, in some quarters, to even acknowledge the post-colonial legacy, Malik says "what there should be is an apology but what we have is backlash, and that's because there's a disconnect between what happened and what people know. There's been a systemic effort, in the centuries and decades following the abolition of the slave trade, to erase some of the historic atrocities that happened. And where the evidence couldn't be erased, to provide a justification for it."
"The Black descendants have seldom been allowed the voice or the power to counter that narrative. For example, there are so few Black professors at any of the Russell Group Universities as was illustrated in 'The Broken Pipeline' report. Malik recently co-convened a series of symposia to address this with Dr Leona Vaughn at the University of Liverpool under the heading 'Barriers to Black Academia; Slavery Colonialism and the Case for Reparative Justice'.
Malik points out that we should look at the media. "If you don't have Black editors in the media, then you won't get those Black stories, or if you do, they've often been sanitised to suit the so-called 'mainstream' audience, and by that, I mean a predominantly White audience, because White is the standard that everything else is judged against. White is the normal, everything else is 'ethnic'. And that is often embedded in our institutions and, until that culture changes, the narrative won't change."
Changing the system
Looking back on his journey Malik says, "I always had a feeling that I had the potential to go to university, but I never thought it would manifest itself. The issue was a system that put obstacles in my way. Whether that is the education system, the class system or the systemic racism that permeates throughout all stratums of society – as a remnant of slavery and the colonialist empire – all of that needs to change and it starts with re-education."
"I could have become trapped in the residue of that post-colonialist system at various stages of my life and lost to mainstream society, or stifled by the care system, pipelined to a lifetime of useless incarceration, yet here I am, now working with policymakers, publishing books, and studying at the University of Cambridge. I am living proof that positive interventions can lead to positive outcomes; the Academy, the government and society at large, can learn a lot from that lesson."
---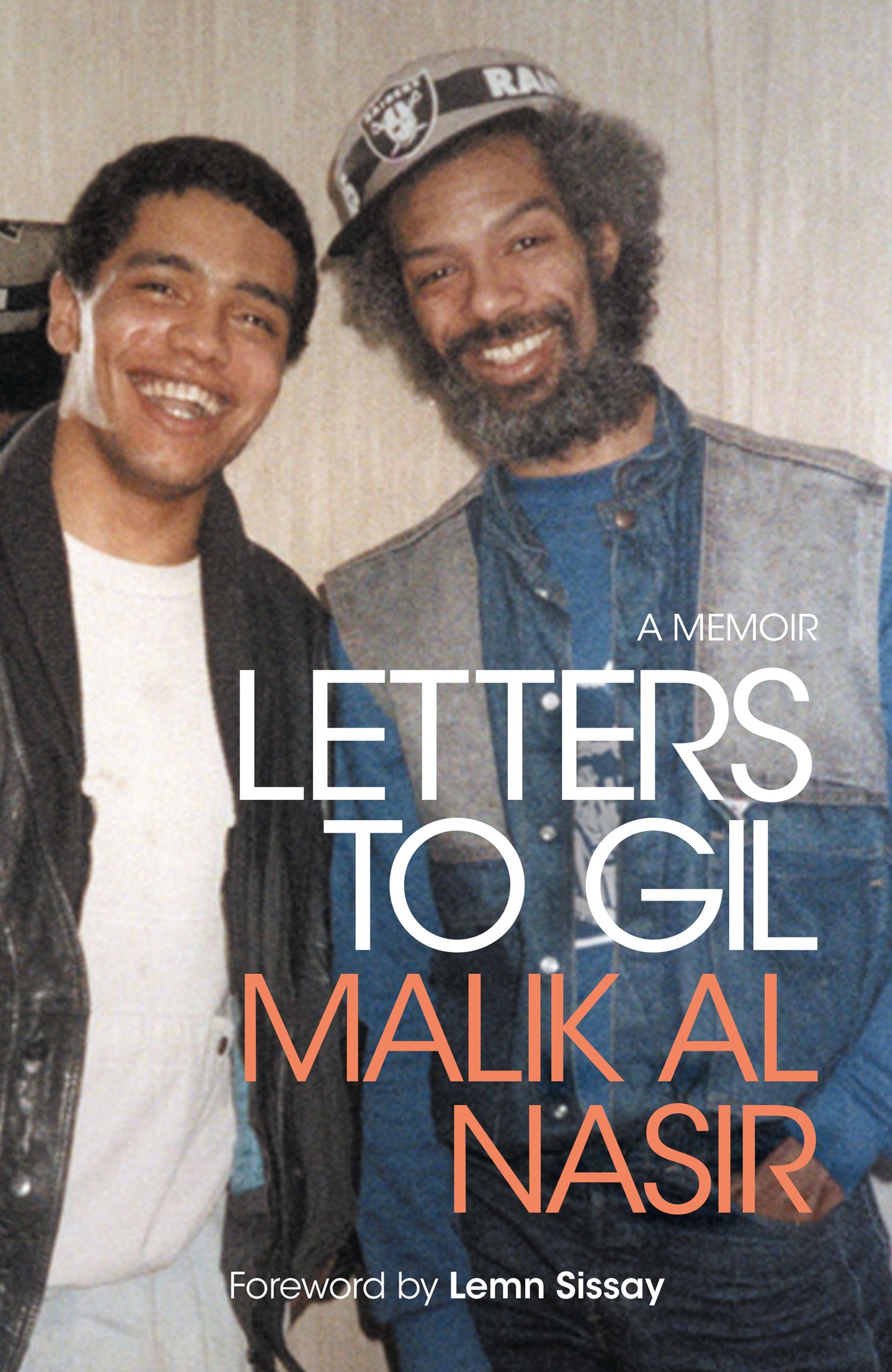 Malik Al Nasir's book Letters to Gil is published by the William Collins imprint of HarperCollins. Malik will be signing copies of the book on Saturday 23 October at 2pm at Waterstones, Cambridge, UK.