Fixing India's slum rehabilitation housing
Millions of new houses being built for former slum-dwellers are failing their residents and fuelling unnecessary energy use. New research aims to improve their design before it's too late.
Slum rehabilitation housing in Mumbai, India (2017). Courtesy of Ronita Bardhan
Slum rehabilitation housing in Mumbai, India (2017). Courtesy of Ronita Bardhan
Well over 100 million people live in squatter or slum-like settlements in India. In 1995, the state of Maharashtra trialled a policy to move some of these people into permanent slum rehabilitation housing (SRH) as a way to clear Mumbai's slums. Following its perceived success, the policy was adopted by the Indian Government in 2014.
So far, the country has built one-third of its planned SRH stock – the Government intends to create another 20 million homes by 2022. And now other countries in the Global South, including Ethiopia and Brazil, are poised to follow India's lead.
But Cambridge's Ronita Bardhan, University Lecturer of Sustainability in the Built Environment, has major concerns about the design of the buildings and how they have been laid out. Bardhan is urging the Indian Government to make urgent improvements before rolling the programme out any further.
By making certain modifications, she argues, the country can dramatically improve the lives of inhabitants and slow the spiralling use of electricity-hungry fans, air conditioning (AC) units and lights.
Currently, many households are spending around 40% of their income on electricity. In a survey of 1,244 SRH households in Mumbai, Bardhan found that ownership of AC units rose by 100% after people moved from the slums to SRH.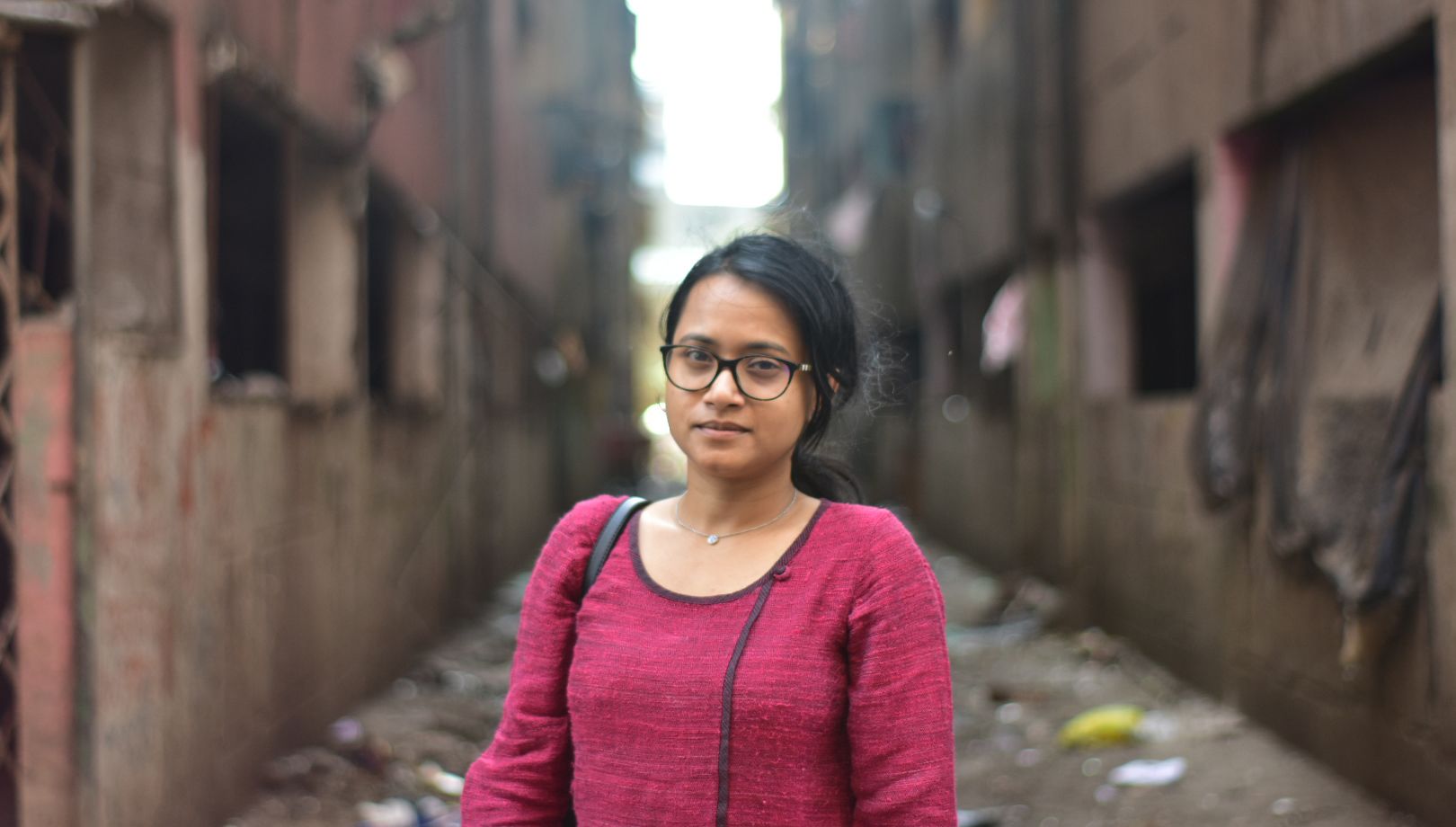 "India's energy security is based on the assumption that the poorest in society won't be using much fuel," Bardhan says, "But we've found that when people move from the slums into a rehabilitation home, their energy consumption dramatically increases."
"As the climate heats up, people will suffer even more discomfort in these poorly designed buildings. They're being forced to buy AC units and if they don't have the money to use them all day now, they will do as they get wealthier. This could have a big impact on India's energy security but also global warming."
The SRH policy deserves credit for its good intentions and ambition, Bardhan emphasises. Under it, the slum-dweller receives a house or apartment for free (a life-changing opportunity); the developer receives prime land for free which he can use to sell high-end apartments; and the Government avoids having to evict or compensate anyone. But, she says, "It needs urgent modification."
The construction of rehabilitation housing in India is led by developers, leaving the Government with relatively little direct oversight over its design and construction. Developers are expected to respect seventeen basic specifications but Bardhan is calling for the adoption of additional design guidelines to include the obligation to fit an exhaust fan to every house; the provision of public space; and measures to improve natural ventilation.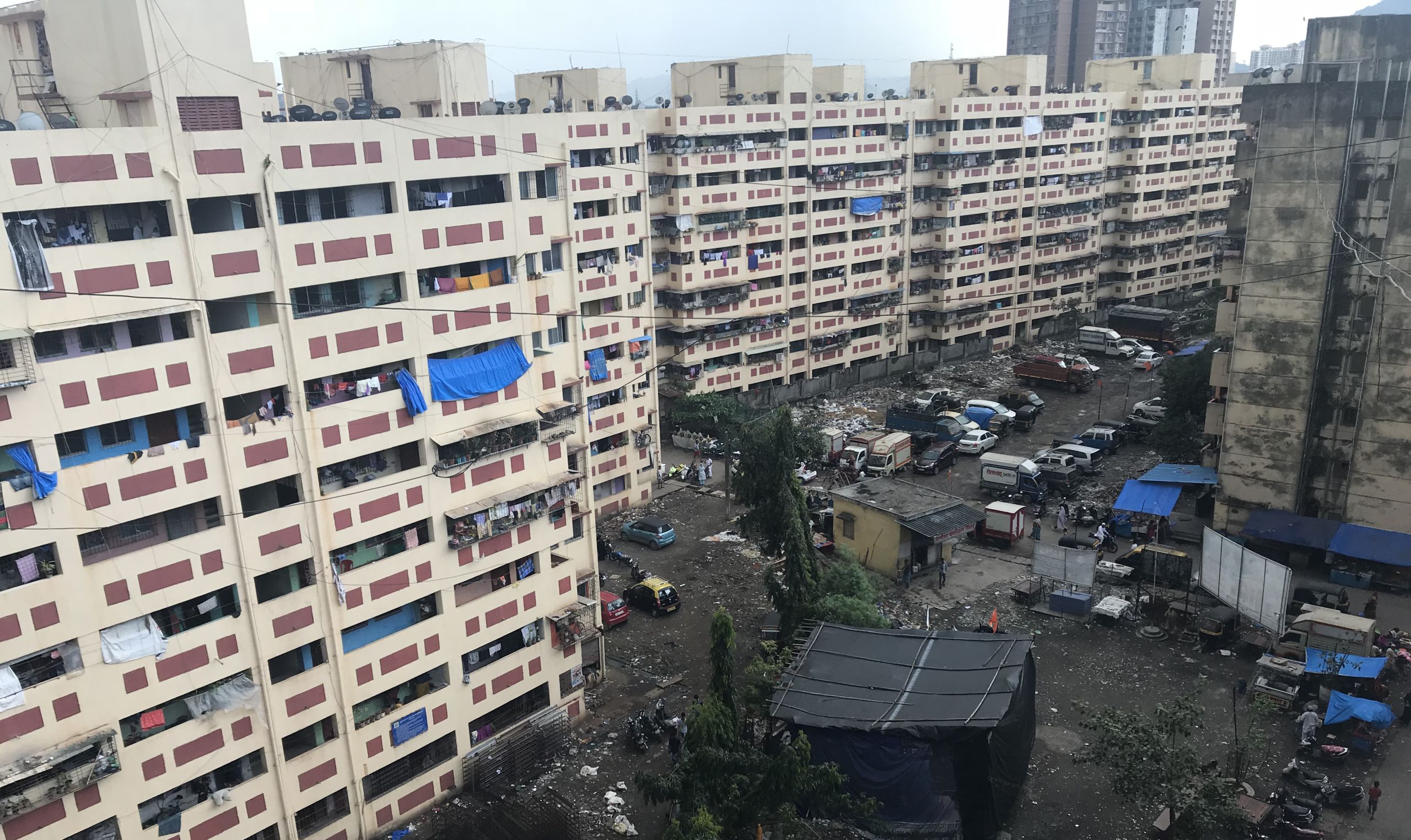 Slum Rehabilitation Housing in Mumbai, India (2017). Courtesy of Ronita Bardhan
Slum Rehabilitation Housing in Mumbai, India (2017). Courtesy of Ronita Bardhan
Bardhan's proposals are based on extensive on-the-ground research as well as her architectural training. She derives her design solutions from data collected from heat, humidity, light, air flow and pollution sensors, as well as findings from qualitative surveys and focus group discussion.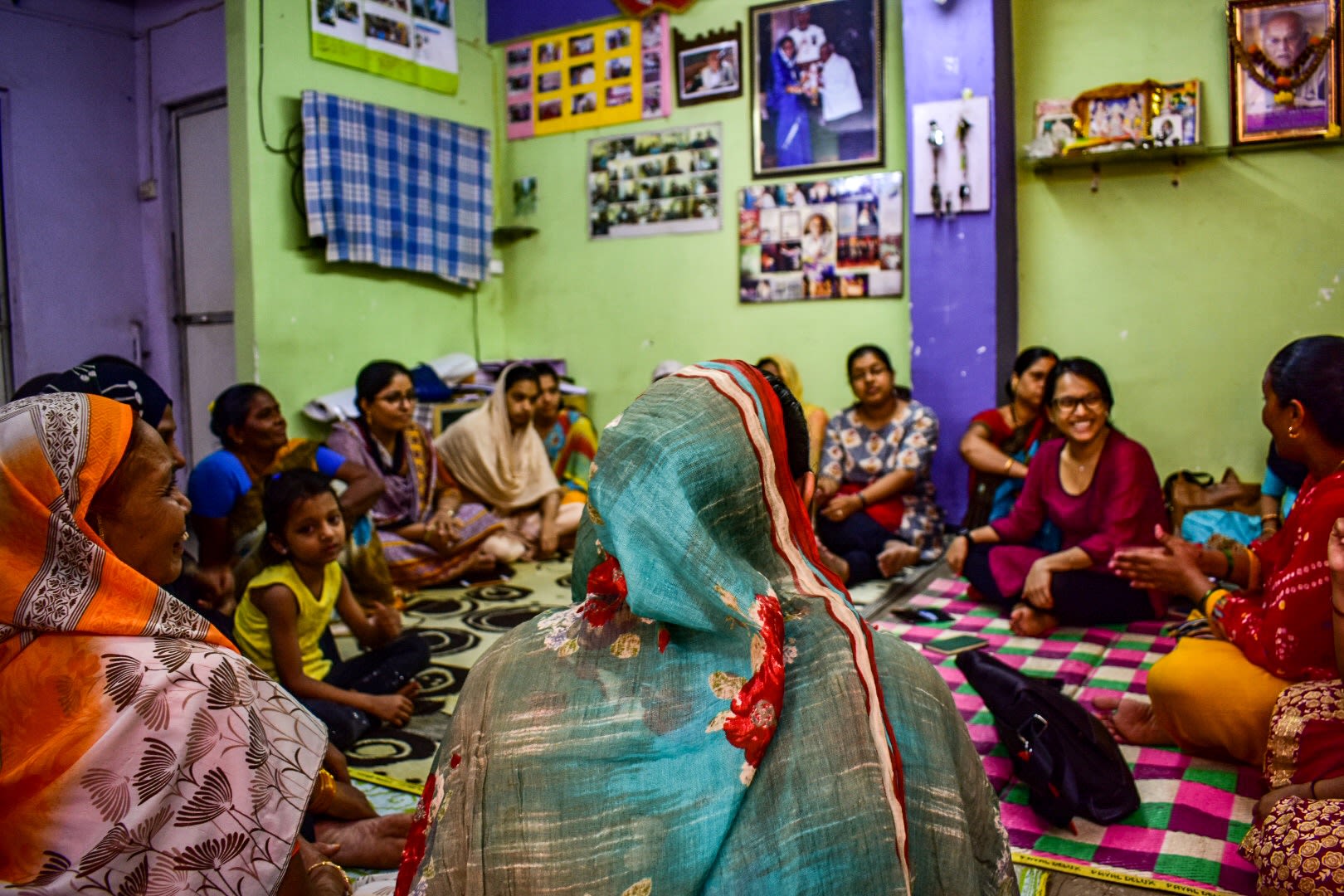 When Bardhan moved to Mumbai in 2014 and saw the city's vertical SRH apartment blocks for the first time, she was shocked by the lack of space between them and the residents' obvious despondency. The architect then read an interview with a resident. Asked how life had changed, he complained that his family and neighbours spent a lot on electricity and had to visit the doctor much more than when they had lived in the slums. "The report didn't offer any clear explanations," Bardhan says, "so I decided to examine how these buildings were working for people."
She convinced a family to let her install temperature and humidity sensors in their house and was shocked to see readings of 37 °C when it was 10 °C cooler outside. "The people were so uncomfortable and wanted to buy an air conditioner as soon as they had enough money. It struck me that if these conversations were happening in every house, that could have huge implications for energy policy, climate change and the well-being of millions of people."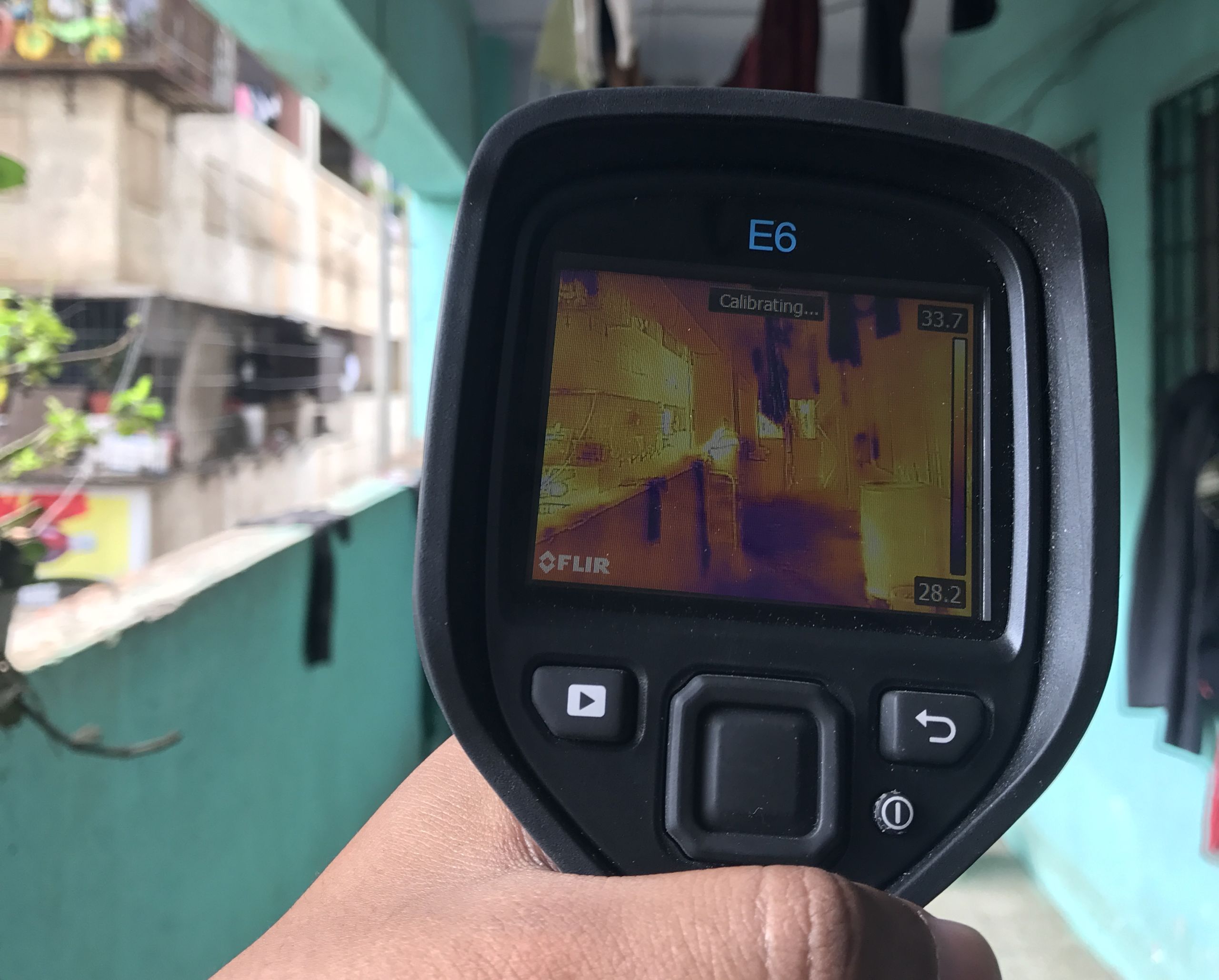 Bardhan argues that understanding social and cultural practices is essential to reducing the Global South's emerging carbon footprint. Aspiration plays a significant part – air conditioners and fridges are often purchased as status symbols.
"People don't really understand why they are spending so much on electricity," Bardhan says. "They switch on the light at six in the morning and leave it on until they go to sleep at night, which they never did when they were in the slums where they spent most of their time outside."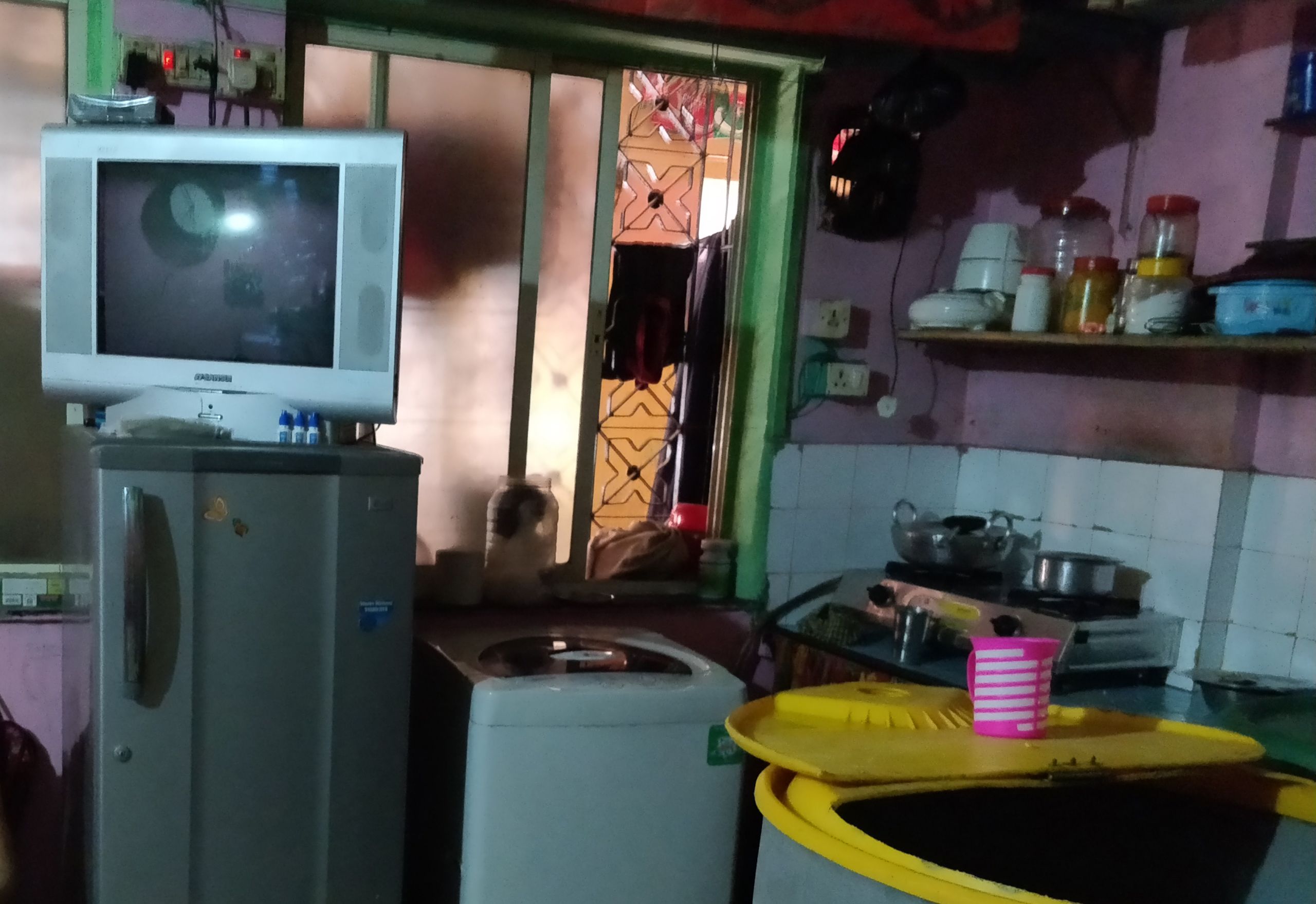 In the slums, Bardhan points out, people lived with resource constraints over many generations. They did so by developing and passing on innovative ways to derive comfort from their built environment. But she says: "Slum-dwellers have always relied on their social networks for work and support. And when they move from the slums to rehabilitation housing these networks break down."
Bardhan has found, for instance, that people who used to cook together in open spaces in the slums were now forced to cook individually in their homes, meaning that their fuel consumption has significantly increased.
"SRH has taken the flexibility out of crucial spaces," she explains. "Cultural norms haven't been translated into the design and the livability factor has been lost. When design doesn't respond to the social network, people start getting alienated. This seems to have been completely overlooked in the policy's development."
To make matters worse, when Bardhan conducted cooking experiments she found that rehabilitation housing traps high levels of particulate matter and retains this pollution for up to two and a half hours because the air exchange rate in these buildings is far below acceptable levels.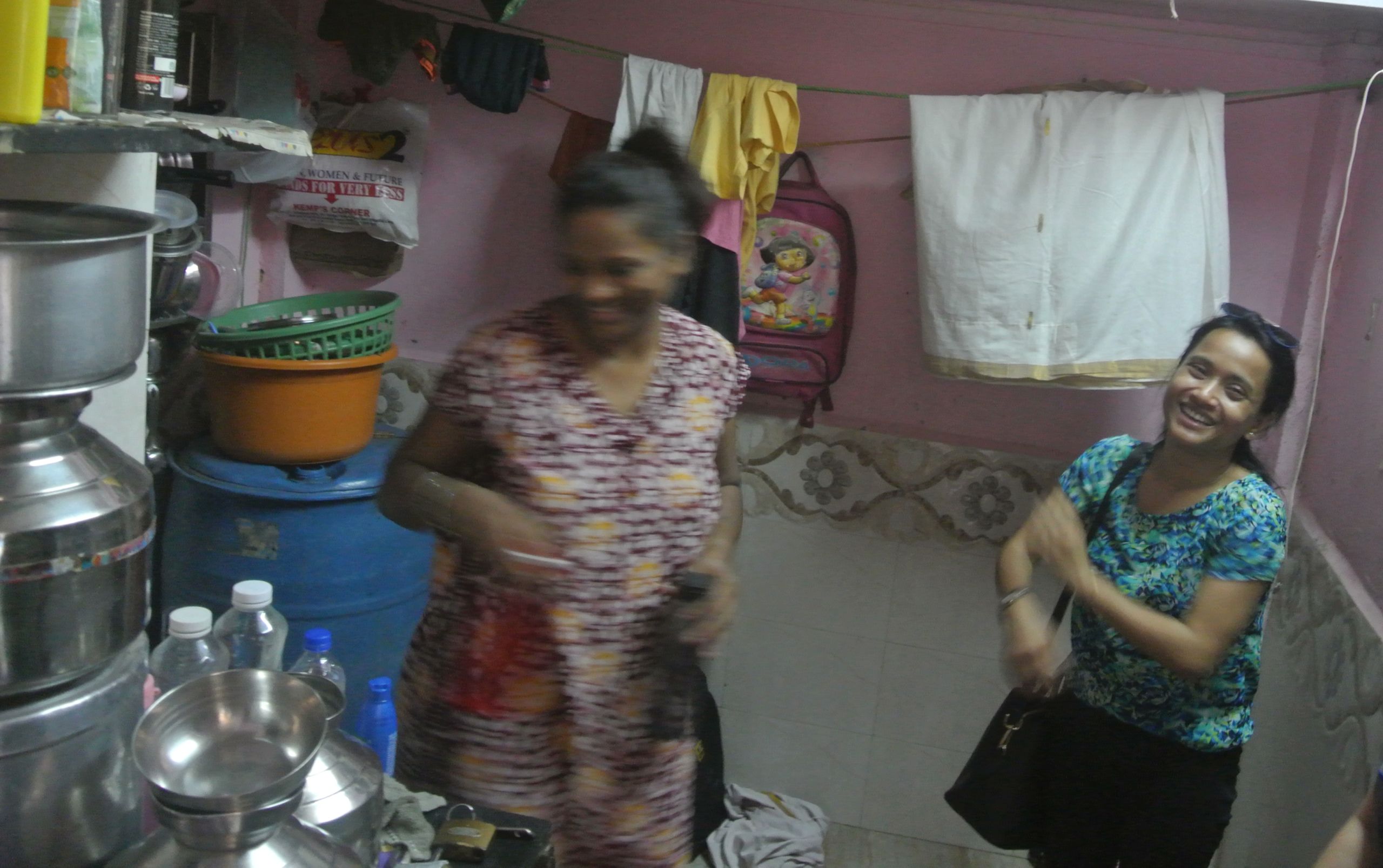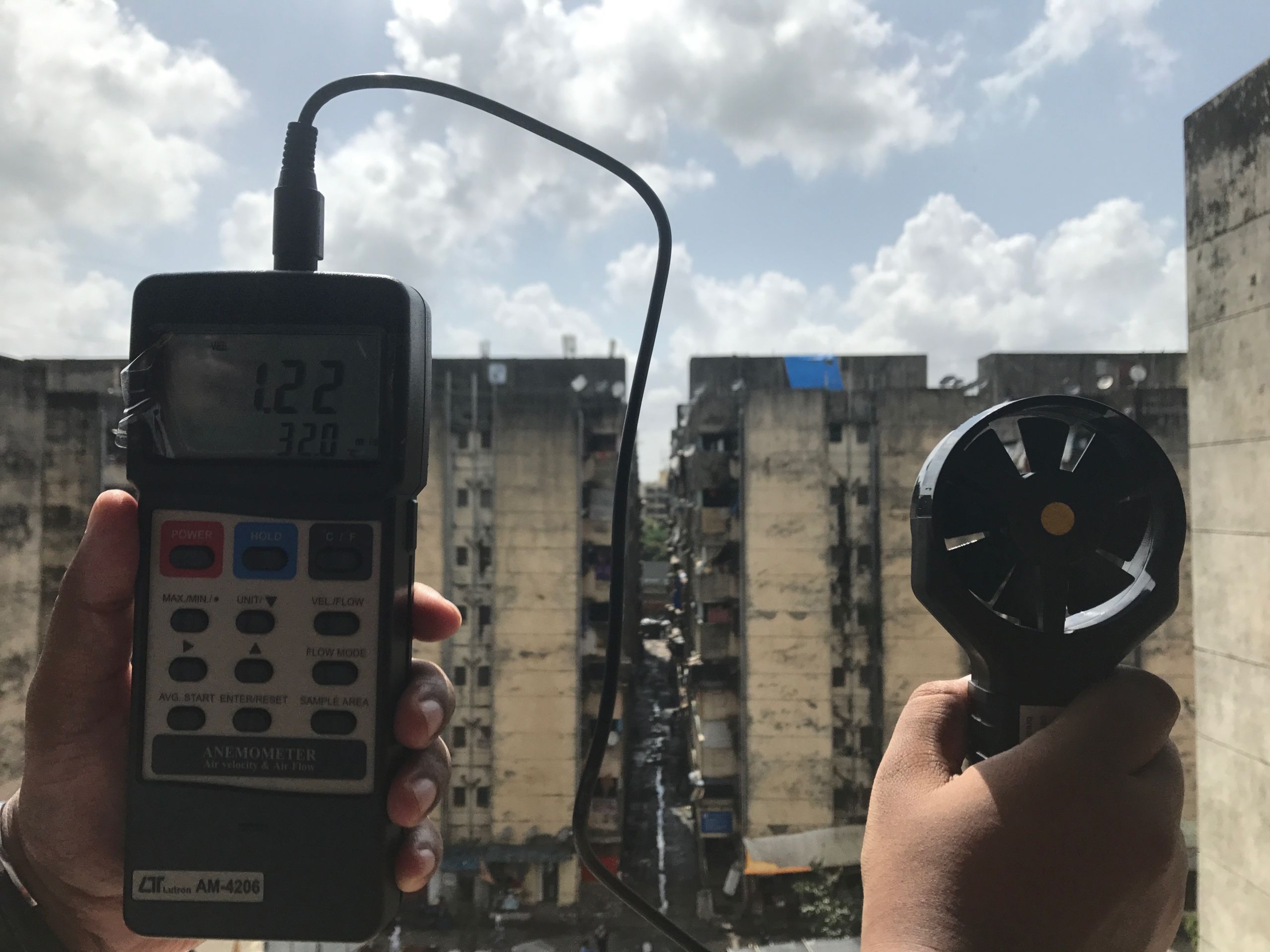 Bardhan has found that the policy has a particularly negative effect on women and children. She often hears women complain that they no longer know their neighbours and so can't share childcare with trusted people.
"You can have separate policies for air and fuel quality, or the well-being of women and children, but good design can solve multiple problems in one go."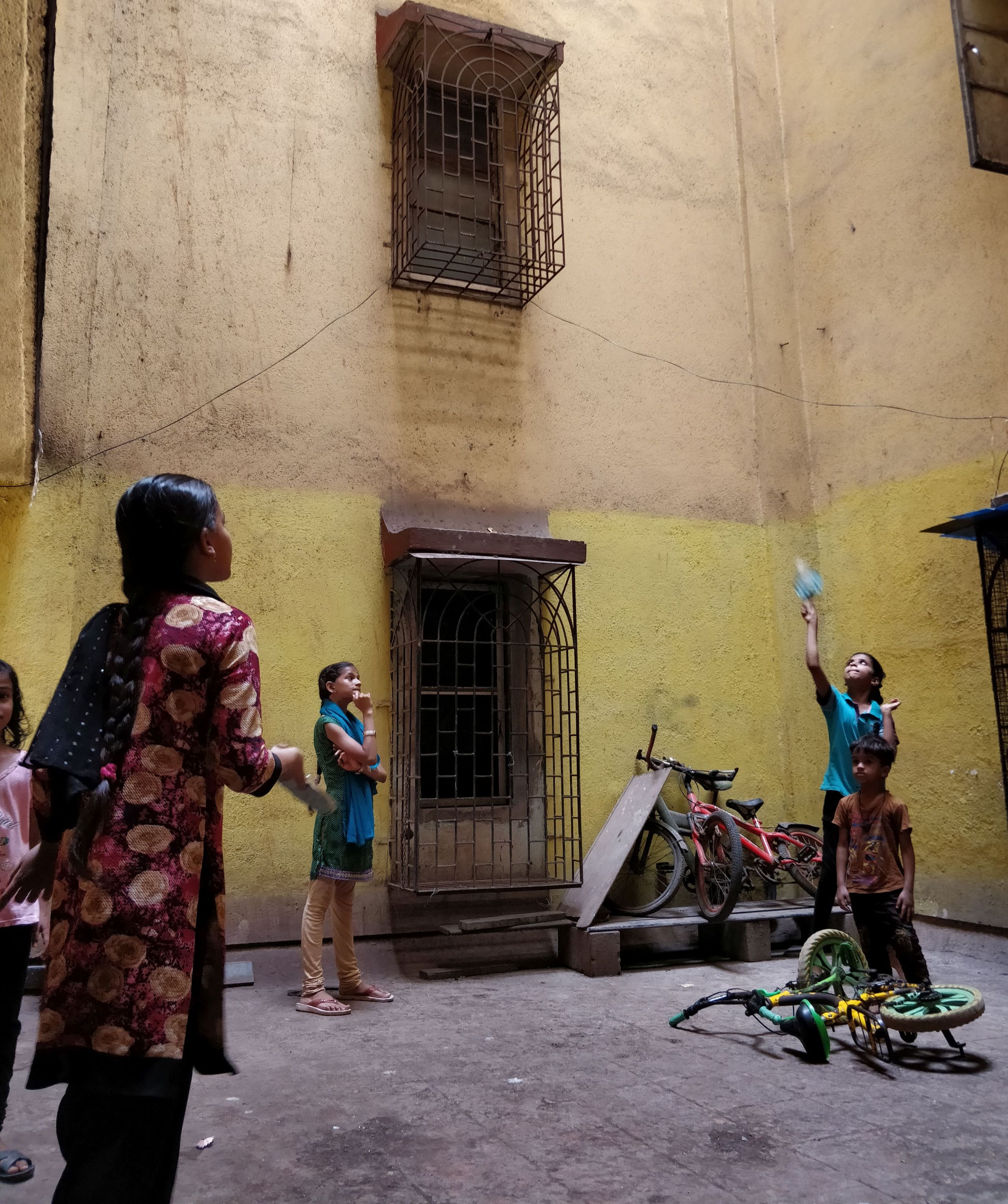 The architect's research has attracted extensive media interest in India but so far the Government's response has been more muted. Nevertheless, Bardhan has already worked on a year-long state-funded investigation into the rise of tuberculosis in Mumbai. The Indian Government wants to eliminate the disease by 2025 but, Bardhan points out: "Rehabilitation houses are a breeding ground and yet the authorities want to build 20 million more of them by 2022."
Part of the problem is that existing building bylaws mean that some houses never receive sunlight and therefore expose their occupants to a higher risk of infection. Bardhan argues that access to safe levels of daylight should be prescribed because most people cannot afford to buy air purifiers.
Other "small steps in the right direction" suggest that the authorities accept that their policy can be improved. Soon after Bardhan published several research papers in 2017, the Government revised their specifications to increase the minimum size of housing plots from 22 square metres to 30.
More recently Bardhan has examined heat islands in Mumbai and hopes this will convince the city's planners to choose appropriate structures to reduce dangerous levels of heat stress. Confident that she can make further inroads, the architect says: "There is movement on sanitation and the provision of organised open spaces, particularly for the use of women and children."
Bardhan's own experiences of urban life in India and elsewhere continue to inform her approach. She grew up in Calcutta and spent many happy hours at her grandparents' house, a traditional building arranged around a courtyard where her grandmother dried fruit while she played. "Nobody needed electric fans, people gathered outside to sit and talk, and everybody knew each other," she recalls. "Those memories probably explain why I'm still so passionate about integrating open spaces into architecture."
Bardhan's family home provided further inspiration. Designed by her father, the building had large balconies and a terrace: "His design was very sensitive to our needs as a family, to having sunlight, fresh air and outdoor space."
Before moving to Mumbai, Bardhan was a PhD student in Tokyo where she lived in a high-rise apartment. At just 22 square metres, this was marginally smaller than Mumbai's rehabilitation housing. "That made me realise what a massive impact good design can have," she says. "I had everything I needed and I thought 'well, if this can be done in Tokyo why not in Mumbai?' Resources alone don't explain the huge difference in quality of life experienced in these two building types. Many of the improvements I'm proposing are simple and inexpensive."
---
Dr Ronita Bardhan is a Selwyn College Fellow and Director of Studies. She runs the Sustainable Design Group at the Behaviour and Building Performance Lab, The Martin Centre for Architectural and Urban Studies, within the University of Cambridge's Department of Architecture. She is currently working with collaborators in Brazil, South Africa, Indonesia and Pakistan, all countries seeking to emulate India's SRH policy.
---
'A Room in Mumbai' film
In November 2020, research by Minna Sunikka-Blank, Ronita Bardhan and Anika Haque on slum rehabilitation housing inspired the short film 'A Room in Mumbai'. This was part of the AHRC film series 'Animated Thinking' presented on BBC Arts' Culture in Quarantine site.
---
References
For further publications, click here