Growing
Underground


In the heart of London there is a farm like no other. It's subterranean, sustainable and energy smart. It also has a digital twin looking out for its every need.
Pictured: Co-founder Steve Dring (credit: NFT/Zero Carbon Farms)
Pictured: Co-founder Steve Dring (credit: NFT/Zero Carbon Farms)
Thirty-three metres below London's Clapham High Street is the world's first underground farm. It's shaping the future of urban farming.
Stacked racks of fresh green leaves thrive under banks of LED lights – peashoots, basil, coriander, parsley, salad rocket, pink radish, mustard plants – the fragrance of the 'microgreens' filling a former World War Two air raid shelter under south London.
A post-war plan to join the tunnels to the London Underground system never happened and, in 2015, the deserted subterranean space sprouted new life when co-founders Richard Ballard and Steve Dring decided it was a perfect site to grow food while reducing the carbon footprint of transport and supply.
"Growing Underground is a farm that feeds the city from within the city," explains Ballard. "We sow, pack and grow on site, taking the harvest to New Covent Garden Market less than a mile away for distribution across the capital, reducing food miles, pollution and food waste."
Zero-carbon food is at the core of the Growing Underground vision – which means paying close attention to what happens to the plants below ground as well as above ground.
Down in the tunnels, a team of engineers and data specialists has been helping the farmers to optimise crop performance and reduce energy use. They are led by Dr Ruchi Choudhary from the Centre for Smart Infrastructure and Construction at the University of Cambridge and the Data-centric Engineering Programme at the Alan Turing Institute.
Together, they've reduced the time it takes to grow some crops by 50% and all crops by an average of 7%, and increased yields by 24%. Meanwhile, the crops are grown using less space and water than conventional greenhouse growing, no pesticides and 100% renewable energy.
This can only happen if every element of the farming process is carefully measured and tweaked and measured again. The plants on this farm get exactly what they need at every moment of every day thanks to the power of data – and a 'digital twin' looking out for its sibling from a laboratory in Cambridge.
Underground revolution
An unheated tunnel without natural light seems an unlikely place for a farm and yet plants grow extremely well here – yielding a harvest roughly every 10 days all year long.
By 2022, Growing Underground hopes to be producing over 60 tonnes of produce per year from a 528m2 area (roughly the size of one tennis court). That's enough to meet the yearly lettuce consumption of 10,000 adults.
Either side of the 2.5 m high passage, the plants grow without soil ('hydroponically') on wool carpet cut-offs that were destined for landfill, and watered from tanks housed on a lower level. The hydroponic system uses 70% less water than conventional agricultural methods. LED lights provide low-cost light for photosynthesis and maintain a constant temperature of around 22 °C.
The farm grows 12 times more per unit area than a traditional greenhouse grows in the UK but it also consumes four times more energy per unit area.
From the outset, Ballard and Dring knew that for the enterprise to live up to their sustainable vision, they needed not just to use 100% renewable energy but also to find ways to cut energy use while maximising crop growth.
Light, water, heat, data
"Whenever we saw an opportunity to mash two potatoes with one fork, we did it. We want to be sustainable at every stage of the process. Optimising crop performance for the energy we used seemed an obvious step forward," says Ballard.
"The collaboration with Cambridge has been hugely beneficial in this. 'Smart farming' was a new area for us and we were one of the first people to do it in this way – so having Cambridge really pushing forward on the data side really sold us on the benefits of capturing and using information to solve some of the sustainability challenges we faced."
Four years ago, Melanie Jans-Singh from Cambridge's Department of Engineering began installing sensors in the tunnels to capture everything you might ever want to know about how this garden grows. Back in Cambridge, she and colleagues set about building a digital twin.
"From day one, Richard and Steve bet on data to help them, and we've assisted them from the start of their data journey," explains the PhD student. "We learned about their farm at the same time as they did."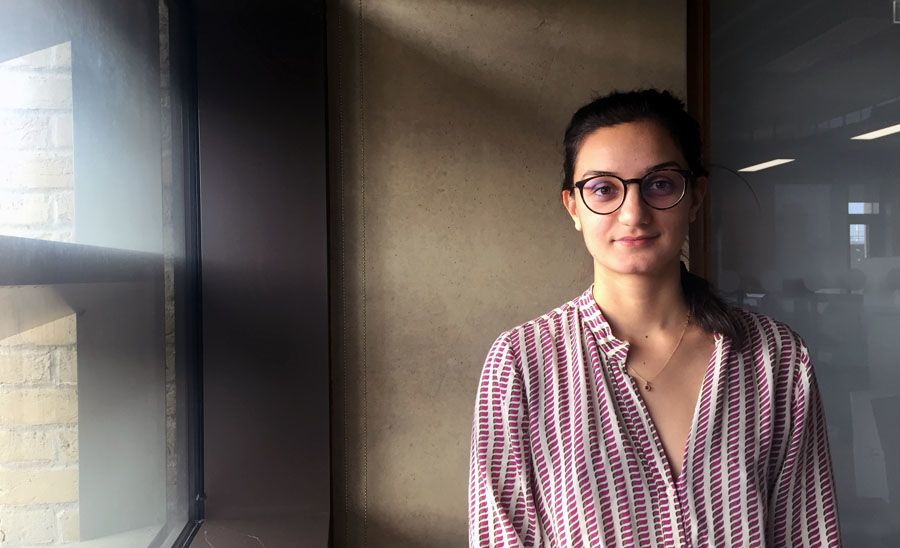 There are  25 sensors measuring 89 variables transmitting to eight Raspberry Pi loggers in the tunnels. The data is warehoused  on a server in Cambridge and sent over WiFi to an online horticultural data platform.
Nutrients, water, lights, heat, CO2, airflow, humidity. Even crop growth is tracked minutely by the farm operators. All of this is measured and compared with how the crops perform and then represented in a virtual 3D representation of what's happening on the ground.
"This virtual representation is the digital twin," she explains. "What the digital twin shows is better than being in the tunnel in person – it can monitor, learn, feedback and forecast information that will make the real-life twin work better."
At the same time, Cambridge research associate Rebecca Ward set about analysing the 'physics of the farm' – everything from the transfer of heat through the tunnel to the way plants use it to transpire, releasing water through their leaves by evaporation.
"A model based on data can only inform on what the data shows," explains Ward. "But we wanted the digital twin to cope with unexpected conditions that had never been encountered before – like a very hot day outside. We've accomplished this by linking the data to a model based on the laws of physics."
Precision farming
"We found that the tunnel environment was mainly affected by external weather through the extraction fans and the LED lights, which together consume 95% of electricity," explains Jans-Singh. "We help the growers tweak conditions – such as tailoring light and heat use – so that the plants grow the best in terms of taste, nutrients and yield with least waste of resources."
If there is any doubt about how the plants are growing at a certain spot, the researchers can look at their measurements of the different environmental variables to identify the precise conditions in that area. When the plants are growing better in one place than another, the instrumentation helps them to work out why.
The digital twin doesn't just help with day-to-day decision-making. Its added value over a simple monitoring and visualisation system is the fact it can integrate forecasting models, suggest operational changes for the day ahead and then feed back on how this went.
"The farm managers tend to check the dashboard and sensor data at the beginning and end of the workday," says Jans-Singh. "So we've set the system to provide a forecast at 4am ready for the first workers arriving at 6am to help with decision-making for the day, and at 4pm to warn about possible conditions that will happen overnight just before the workers leave. This might mean reducing ventilation if the farm is likely to be too cold, temporarily adding a heater in a specific location, or trialling different light settings."
"All the time we're trying to improve yield but while we're doing this we can tweak different elements of the light spectrum to make plants grow in a different way to increase sugars and starches, and therefore their nutritional value," adds Ballard.
"'Smart farming' was a new area for us and we were one of the first people to do it in this way – so having Cambridge really pushing forward on the data side really sold us on the benefits of capturing and using information to solve some of the sustainability challenges we faced."
The researchers work closely with Growing Underground's Data Platform Lead Jakob Thomas, who explained that the digital twin has another very important use: it's guiding the growers in how to build another farm – this time in a disused warehouse that will supply an even larger area of London.
"The digital twin allows us to simulate a hypothetical farm so well that in the engineering and planning phase we can pinpoint much more precisely what equipment we need to keep the environment stable and use the least amount of energy," he explains.
"That's pretty important because the systems that are required for heating, ventilation and cooling are quite expensive to build in the first place. We want to be sure we don't overinvest in equipment that is overpowered and producing unnecessary carbon for the space, but we also want to prevent underinvesting and needing to retrofit."
Infared image of the tunnel (credit: Melanie Jans-Singh)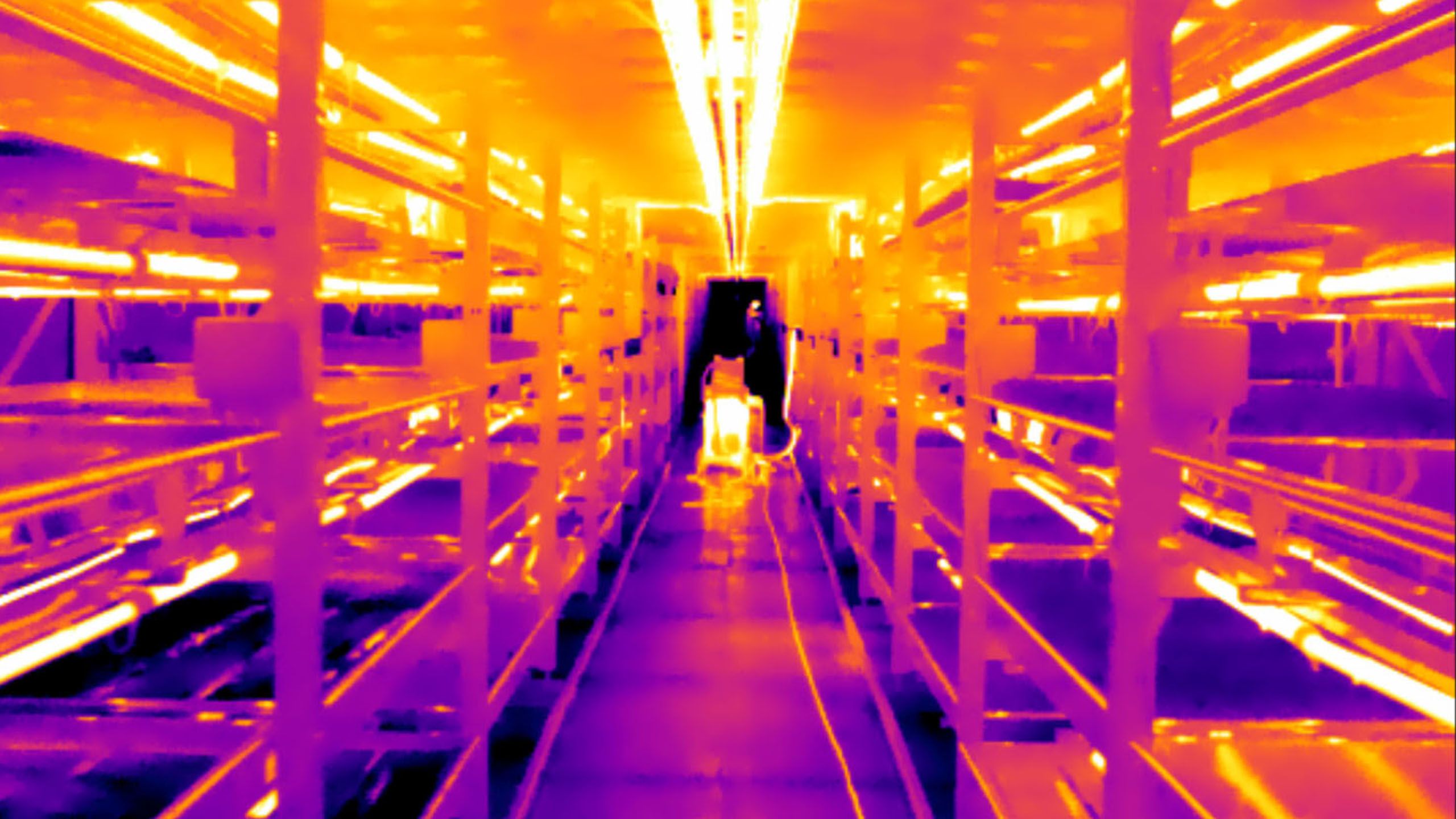 How does your garden grow?
"Digital twins are increasingly being considered for optimising energy use in agriculture but our study is the first time a digital twin has been shown to mirror an urban farm through real-time streams of data," says lead researcher Dr Choudhary, who is at both Cambridge's Department of Engineering and the Alan Turing Institute. "We're using open-source software and economical platforms like Raspberry Pi so that our system will be transferrable to other bespoke environments."
Choudhary is an expert at integrating data and models to support the energy efficiency of urban built environments: "As awareness of the need for sustainable food production has risen, so has the drive to incorporate green infrastructure within cities. Urban integrated farming offers an excellent mechanism to contribute to meeting the UK targets of net zero carbon emissions by 2050,
The World Resources Institute estimates that to feed 10 billion people sustainably by 2050 will require closing a 56% food gap between crop calories produced in 2010 and those needed in 2050. Part of the answer must be to farm in non-traditional spaces, says Ballard.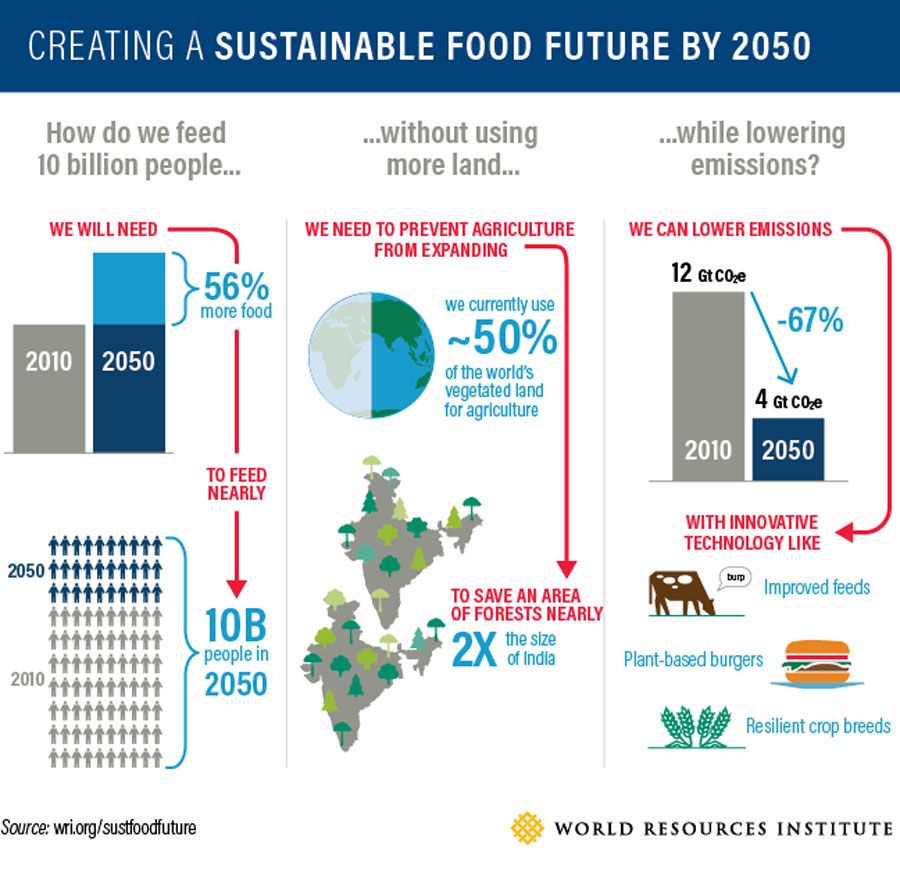 "Over the next few years we'll see an exponential growth in the tech behind LEDs, Internet of Things, cloud computing and wireless sensors. But the real game changer will be cheap renewable energy and battery storage. Then we'll really start to see large vertical farms in and around urban areas growing staples like wheat and maize.
"We realise that growing microgreens won't address world hunger but we feel that what we are doing is a step in the right direction of food security."
Ward agrees: "It's the ambition of the business that's so fantastic: to grow crops in the heart of the city, get rid of all those food miles, and do it in an efficient way with minimum waste. Anything we can do to try and help them achieve their ambition is just great."
The collaborative team has also valued the chance to see research and a real-world context working together, as Thomas explains: "Connecting the tremendous amount of academic work that goes into creating something like a digital twin to the practice of providing high-quality food locally and sustainably has been really rewarding for the whole team. We learn from each other."
As the growers continue with their plans to create other farms, they are justifiably proud of what they have achieved so far. They also know there can't be many farmers who can answer the nursery line 'how does your garden grow?' with the words 'with Raspberry Pi, a digital twin and sensors all in a row.'
---
Hear about the latest research at a free talk on Growing Underground given by Dr Ruchi Choudhary on 2 April 2021 as part of the Cambridge Festival. Tickets available here.
Further reading:
Jans-Singh, M., Leeming, K., Choudhary, R. and Girolami, M. (2020) Digital twin of an urban-integrated hydroponic farm. Data-Centric Engineering, 1, E20 doi:10.1017/dce.2020.21
Ward, R., Choudhary, R. , Gregory, A. and Girolami, M. (2020) Continuous calibration of a digital twin: comparison of particle filter and Bayesian calibration approaches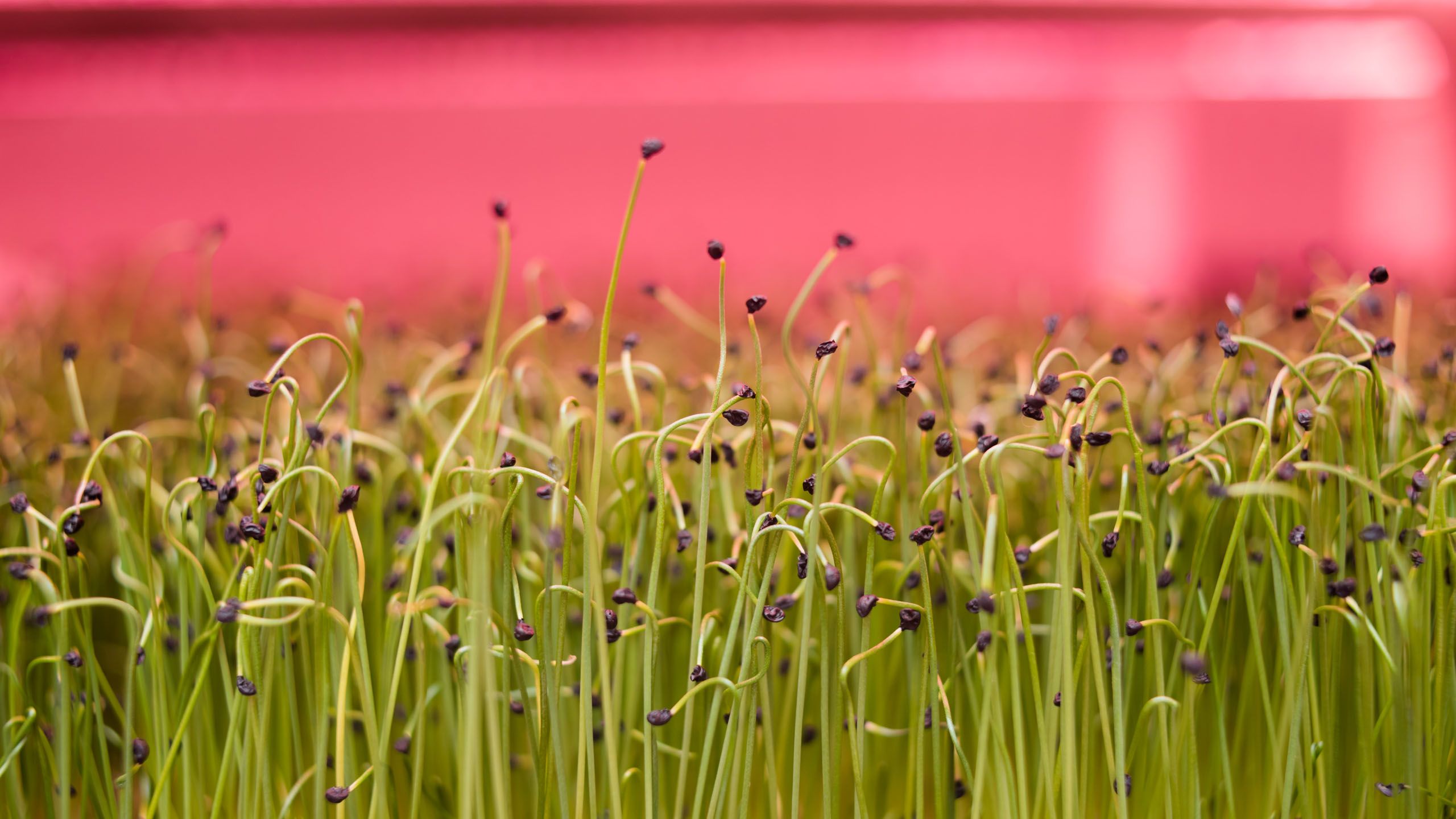 Credit: Zero Carbon Farms
Credit: Zero Carbon Farms