Gates Cambridge class of 2021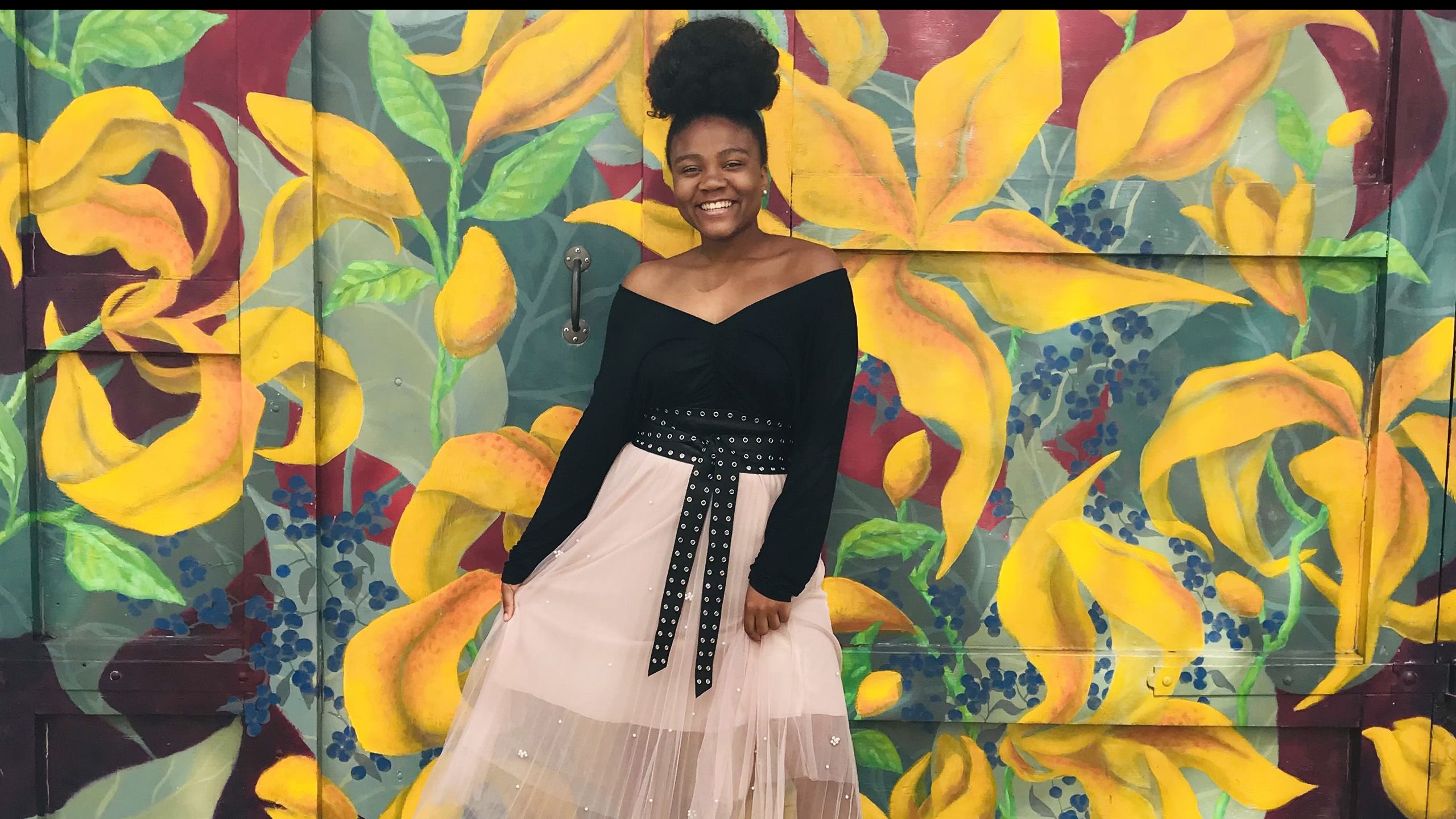 Asked "What makes you speechless?" during an interview at the Commonwealth Club of California in 2009, the late Bill Gates Sr. replied: "My trips to Cambridge to meet Gates Cambridge Scholars". He described the programme as "awesome" and said the time he spends with Gates Scholars in Cambridge "is a week that I cherish greatly".
Bill Gates Sr. died in September 2020 at the beginning of the 20th anniversary of Gates Cambridge, but his legacy as a champion of Cambridge's foremost international postgraduate scholarship programme will be felt for decades to come.
The scholarship programme was established through a US$210 million donation to the University of Cambridge from the Bill and Melinda Gates Foundation in 2000; this remains the largest single donation to a UK university.
Since the first class in 2001,
Gates Cambridge has awarded over 2,000 scholarships to scholars from 111 countries who represent more than 600 universities globally, and more than 80 academic departments and all 31 Colleges at Cambridge.
Class of 2021
This year's cohort comprises 74 new scholars. They will be joined by 10 scholars who are deferring from 2020. The 84 scholars, who come from 30 countries, will begin their studies in October. They are studying subjects ranging from post-violence narratives of resistance and the development of contextually relevant curricula and pedagogy with marginalised schools and communities, to clean energy access and development and the transportation of nucleic acids into cellular environments. The class comprises 42 women, 31 men and one non-binary scholar. They include: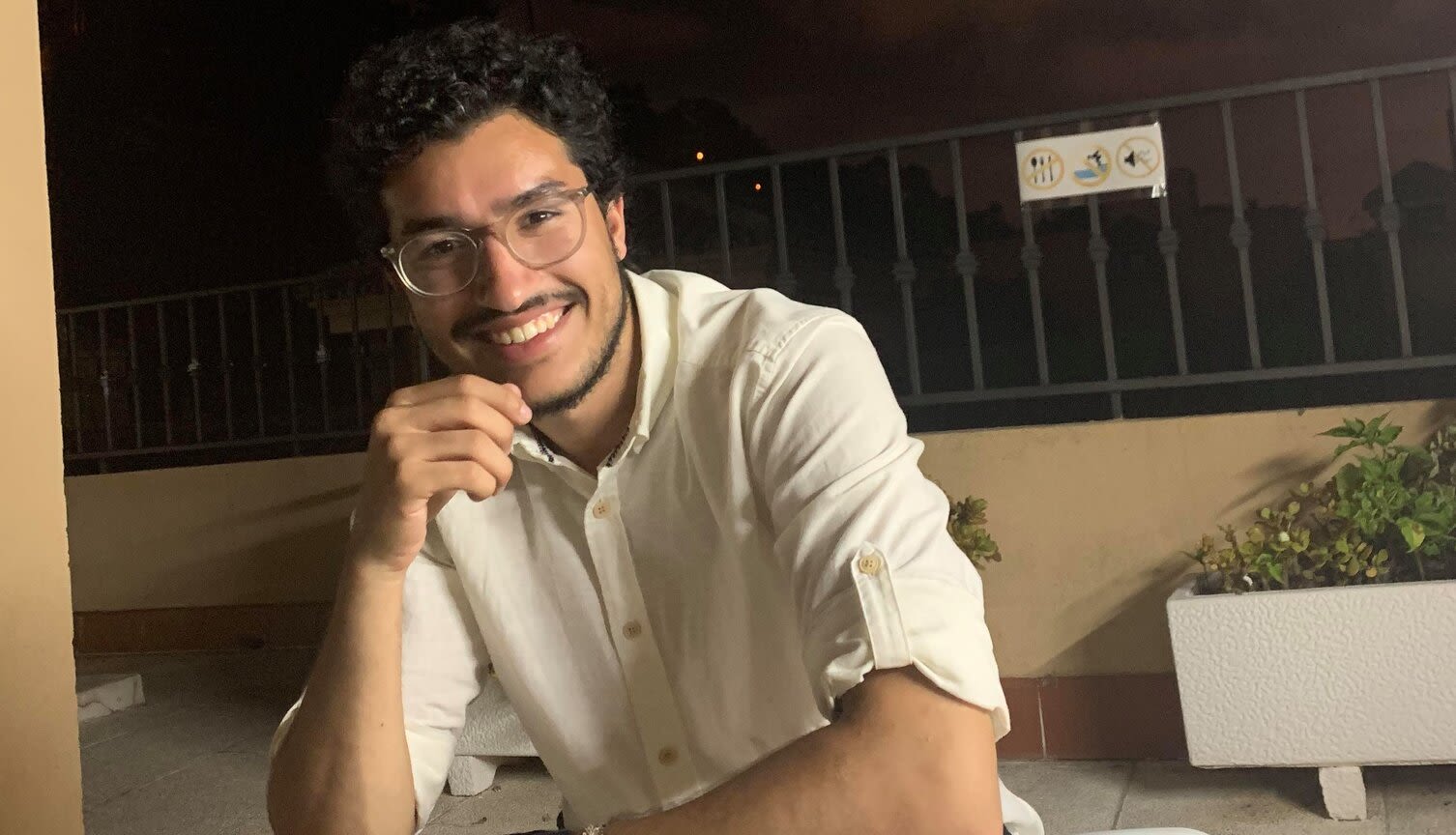 Yassir Fathullah, who will do a PhD in Engineering on improving the efficiency of deep neural networks which are used in everything from Siri to self-driving cars and in Netflix's recommendation system. Yassir is the son of Iraqi refugees from Sweden, is passionate about tutoring in local schools and leads efforts to promote legal aid for refugees.
He says: "One of the drawbacks of using deep neural networks in areas such as active learning is their lack of ability to estimate uncertainty. I plan on developing efficient neural networks that will be able to quantify different types of uncertainties and on applying them in both high-risk and sensitive domains, where previously such models would not have been applicable due to a limited understanding of how and when they work."
Myesha Jemison [also pictured top], who will do a PhD in Education which will investigate the use of EdTech applications by out-of-school youth, focusing specifically on Rwanda, Mozambique and Ghana and on applications developed by companies in coloniser countries such as the US and UK. Her work aims to have practical applications not only to EdTech, but also to UX software and design more generally.
She says: "My conviction is that technology's best use is in service to the people who benefit from it. My research, however, recognises this is not our current reality as technology has consumed our attention and lives, forcing us in many ways to conform to it. When we acknowledge the biases in technology, in conjunction with those in education, the perils of education technology (EdTech) become more apparent. I want to be a part of rewriting the future and how communities like mine exist in it."
Fadi Amer, who will do a PhD in Development Studies and will study the complex origins of displacement. Fadi's family is from Lebanon and has suffered at the hands of the civil war that has torn his country apart for 15 years.
He says: "The past year and a half have seen the violent eruption of the structural contradictions emerging from the civil war and those which facilitated its emergence in the first place, leading to the contemporary collapse in Lebanon's economy and governance structures alongside the explosion of the Beirut port - the lifeline and microcosm of a country dependent on imported goods, incomes, and capital for its livelihood. I hope that I may contribute to improving living conditions in my home country. I believe that a critical understanding of the past ought to illuminate genuine paths to reform in the coming time."
Chara Triantafyllidou, who will do a PhD in Theoretical and Applied Linguistics on the relationship between prosodic reading skills (relating to the understanding of tone, stress and rhythm) and socioeconomic status. In addition to her studies, she designed Punkbuddy, a software tool to assist dyslexic students to improve their punctuation skills, and has worked as a research assistant to coordinate research on gender-based violence.
She says: "Understanding the impact of socioeconomic factors on the development of reading abilities enables more effective interventions and accommodations, particularly in the case of students with English as an Additional Language. It also sheds light on the impact of hidden socioeconomic inequalities on literacy acquisition. Documenting the cases of poor reading abilities has implications for the diagnosis of language impairments, especially among students of low socioeconomic status."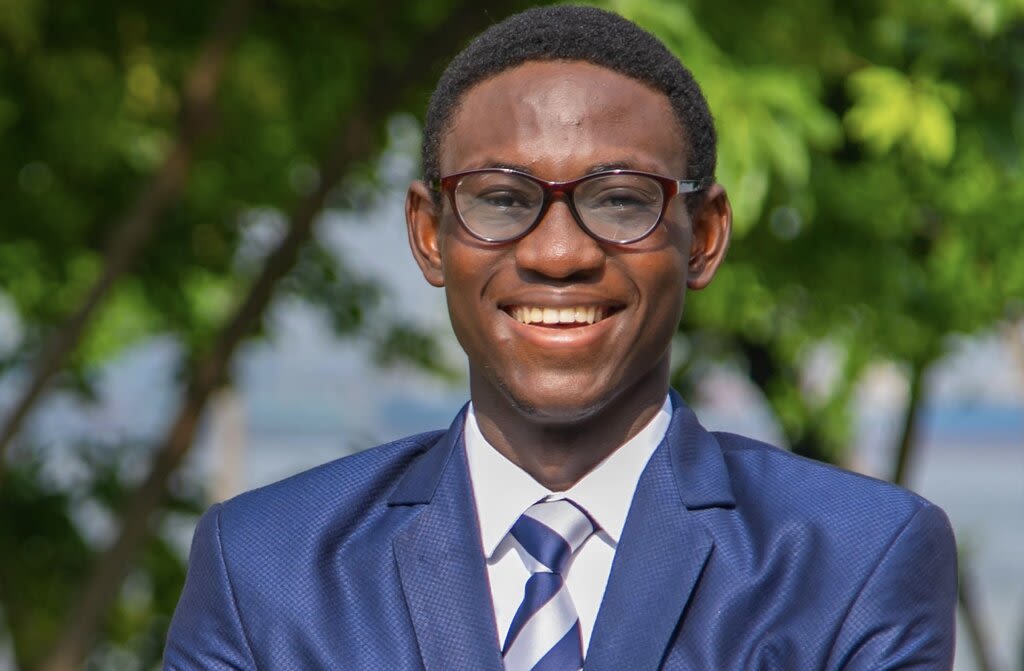 Oluwasegun Afolaranmi, who will pursue his PhD in Medical Science based at Cancer Research UK Cambridge Institute with a focus on exploring how hedgehog signalling works in different subsets of gamma-delta T cells in the response to cancer tumours.
Oluwasegun co-founded The Ganglion Initiative during his undergraduate studies to inspire students to pursue quality education despite circumstantial limitations. It has provided career guidance to over 8,000 students in its first three years and has recently launched a crowdfunded scholarship to support students whose dreams are being threatened by the economic havoc caused by the COVID-19 pandemic.
He says: "Ultimately, through my research I plan to contribute significantly to efforts aimed at expanding access to transformative therapies in Africa and to alleviate the unacceptable disparities currently observed."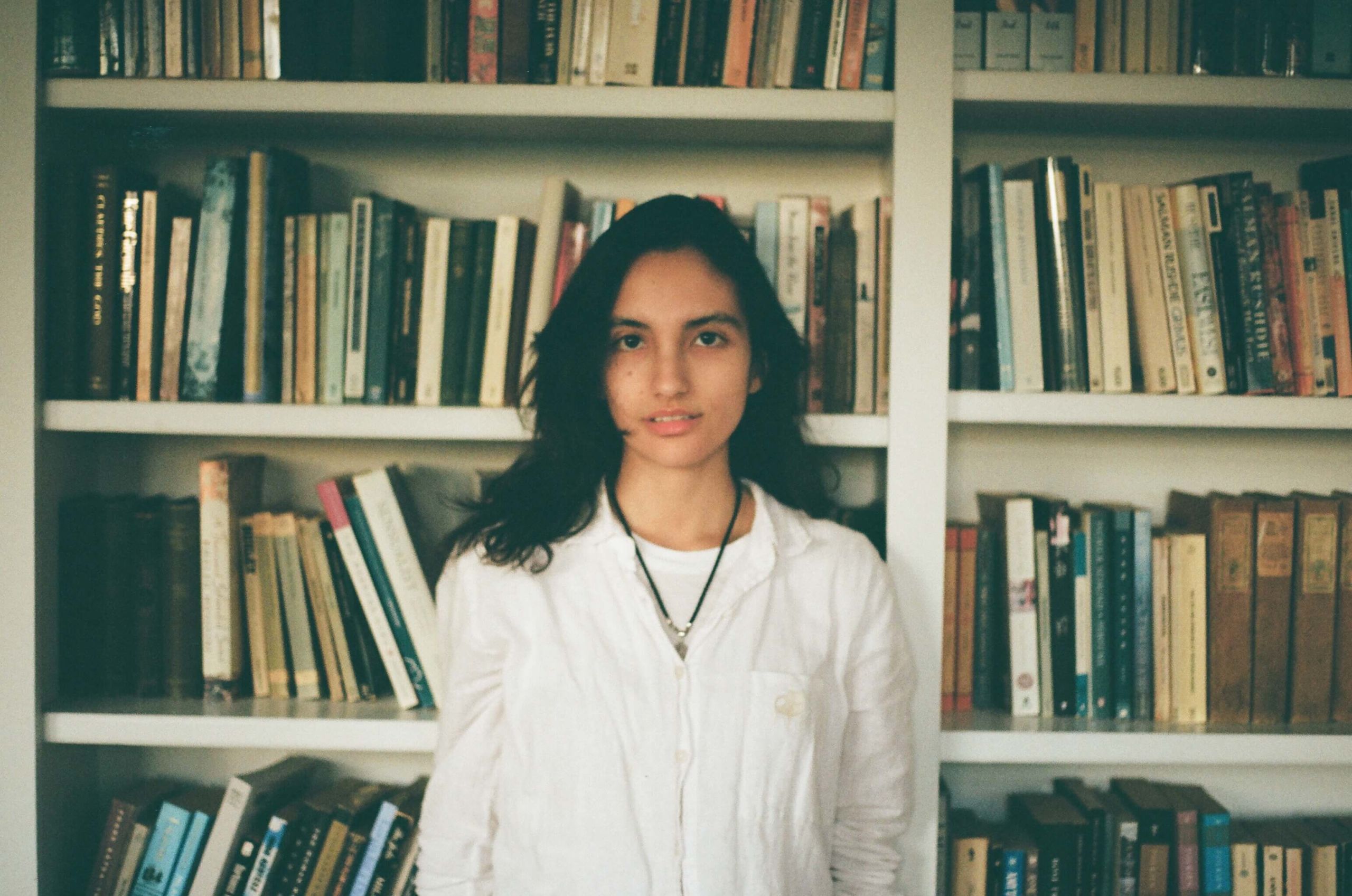 Maria Davila Contreras, who will do her PhD in Sociology on how women resist acts of violence against them on an individual and collective basis.
Maria, a lawyer, sociologist and feminist researcher from Colombia, says: "I have devoted most of my academic and professional career to understanding how people - especially women - resist the hardships of war, violence, or economic scarcity. Working as a human rights researcher, over the last years I have committed to work for the rights of women, listening to their stories of violence and discrimination, but also learning how they have thrived amid inhospitable conditions, unequal contexts, or the ever-present threat of war."
Rishabh Bajoria who will do a PhD in Law, interrogating the historical trajectories of international law through the Indus Waters Treaty of 1960. The Treaty, signed by India, Pakistan and the World Bank, divides access to the waters of the lucrative Indus basin flowing through the disputed region of Jammu and Kashmir. Both states claim ownership over Kashmir, but neither involved Kashmiri voices while dividing waters crucial to socio-cultural lives in the Valley.
Rishabh, who previously worked with the Association of Parents of Disappeared Persons in Srinagar where he drafted an international law manual on enforced disappearances, says: "This project will reflect my continued political and scholarly commitment to interrogating large historiographical questions by taking the lives and aspirations of ordinary people - Kashmiris - seriously."
Hallie Gaitsch, who will do a PhD in Clinical Neurosciences focusing on using remyelination biology and spatiotemporal modeling of multiple sclerosis lesion development to create a method for effectively assessing myelin protection and regeneration. Hallie will complete her PhD while also being part of the Medical Scientist Training Program at the Johns Hopkins University School of Medicine, where she is studying to be a doctor.
She says: "Multiple sclerosis affects millions of people worldwide and can have debilitating outcomes ranging from disrupted sensation and loss of ambulation to cognitive dysfunction and psychiatric problems. I hope my work will contribute to our understanding of this complex disease and improve our ability to quantify the level of myelin regeneration in the brain and spinal cord following therapeutic trials."
Adaiah Hudgins-Lopez, who will do an MPhil in Social Anthropology exploring the relationship between the American immigration legal system and community identity formation among undocumented communities. Previously she has taught in under-resourced primary schools through Teach for America and been an Associate of Advisory Services at Root Cause, a purpose-driven, nonprofit consulting organisation.
She says: "My experiences serving individuals and communities in various capacities has inspired me to pursue anthropology which, at its core, allows us to focus on how humans make meaning of and participate in interpersonal and institutional relationships. Adopting an anthropological lens gives us the ability to centre people as we determine how we can create stronger, more navigable policies and institutions and, ultimately, better serve people."
Professor Barry Everitt FRS, Provost of the Gates Cambridge Trust, said: "I am delighted that the Trust is able to announce the class of 2021. This year has been extraordinarily challenging, but it has highlighted the importance of the international, outward-looking and socially committed approach of these diverse and outstanding Scholars. The Scholars-elect have been selected to reflect the mission of the Trust that has been made possible by the Bill and Melinda Gates Foundation's generous and historic gift to the University of Cambridge, the 20th anniversary of which we are currently celebrating."
"Like their predecessors, this year's cohort are an extraordinarily impressive and diverse group who have already achieved much in terms of their academic studies and leadership abilities and have already shown their commitment to improving the lives of others in multiple ways."
"We are sure that the 2021 class of scholars will flourish in the rich, international community at Cambridge and will make a significant impact in their fields and in the wider global community. I also take this opportunity to warmly thank the selection panel members who have generously given their time and expertise to the selection of these exceptional scholars."
A rich, global community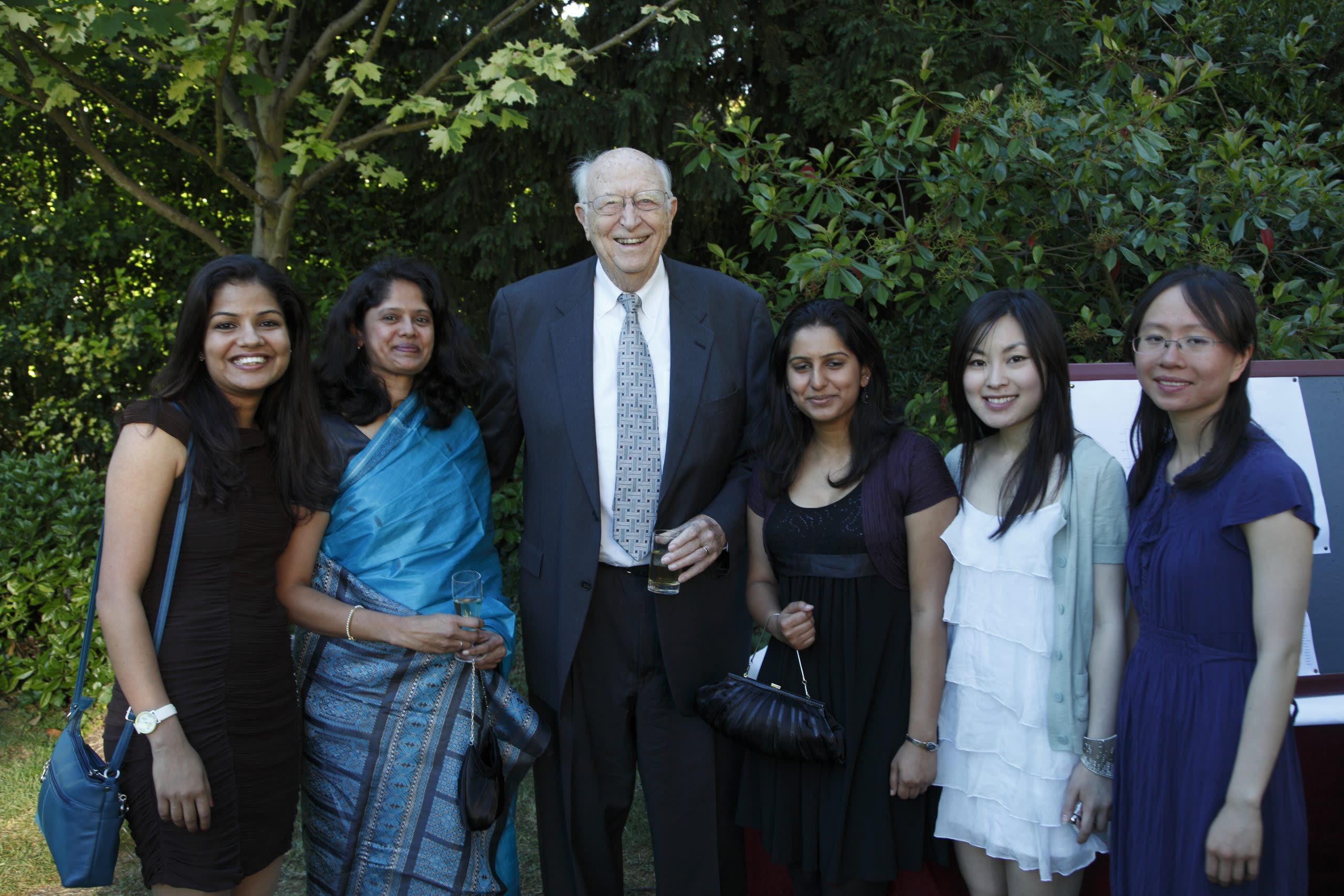 In addition to generous funding to do their research, with no age limit on candidates, the 74 new Scholars will benefit from the strong sense of community and identity that has been forged by their predecessors and an absolute commitment to improving the lives of others.
A vital part of the Scholar experience is the sense of being part of a rich, diverse, student-led community.
The Gates Cambridge Scholars Council puts on a huge range of activities which cement friendships and foment creative collaborations. This year, for instance, saw the first Gates Cambridge Teach-a-thon which involved 27 scholars giving a series of free, interactive 20-minute taster sessions about their research in February. The aim was to inspire secondary students who were affected by COVID-related school closures.
Gabrielle Mills, President of the Gates Cambridge Scholars Council, said: "While the pandemic has changed the ways in which Council functions, we enthusiastically anticipate the new cohort's arrival into our diverse community and are working assiduously to support them from day one."
Alumni
The rich sense of community extends after graduation in the form of the Gates Cambridge Scholars Alumni Association.
Alumni include:
- best-selling authors such as Anna Malaika Tubbs [pictured], whose first book The Three Mothers: How the Mothers of Martin Luther King, Jr., Malcolm X, and James Baldwin Shaped a Nation sold 4,000 copies in the first week of publication and has been reviewed in The Washington Post and New York Times.
- Mekondjo Kaapanda-Girnus, Namibia's Ambassador-Designate to Belgium and the European Union
- Aditi Mukherji, coordinating lead author of the water chapter of the forthcoming 6th Assessment Report team of the Intergovernmental Panel on Climate Change which will provide policymakers with the most up-to-date scientific information related to climate change.
- academics involved in cutting-edge research such as Molly Crockett, Assistant Professor of Psychology at Yale, whose lab takes a cross-disciplinary approach to exploring the social mind and Professor Thabo Msibi, Dean and Head of the School of Education at University of KwaZulu-Natal whose own research centres on issues of gender and sexuality, with a particular focus on masculinities.
- social entrepreneurs including Noah Isserman, who, as Assistant Professor of Business Administration and Social Work at the University of Illinois, has led or collaborated on several multi-million dollar initiatives around student enterprise and innovation; Riaz Moola, founder and CEO at Edtech companies CoGrammar and HyperionDev; and Rebecca Love, co-founder of women's health organisation Vira Health.
This 20th anniversary year will see many alumni and scholars taking part in events that showcase their research and expertise on subjects ranging from climate change to social enterprise and gender equality. For instance, four alumni and scholars took part in a panel discussion on the health implications of climate change at the inaugural Cambridge Festival in early April.
More information on Gates Cambridge can be found on www.gatescambridge.org and a list of the class of 2021 can be found on the Gates Cambridge Directory page.