Gates Cambridge
Class of 2020
Photo Credit: Nazim Uddin Prince
Photo Credit: Nazim Uddin Prince
The Gates Cambridge Scholarship is one of the world's most sought after awards. The scholarship programme was established in 2000 after the Bill & Melinda Gates Foundation donated $210 million to the University of Cambridge to fund an international postgraduate scholarship programme for students who are both academically outstanding and show a strong commitment to improving the lives of others. It remains the largest single donation to a UK university.
Since the first cohort of Gates Cambridge Scholars in 2001, over 1,700 scholars have been selected from over 100 countries. This year's cohort of 77 Scholars - the Class of 2020 - includes citizens from 30 different countries.
Eighty per cent of the scholars-elect will pursue PhDs and their subjects range from the impact of climate change on coastal birds and rabies control to indigenous rights in New Zealand, the history of uncertainty in polar climate science and the moral basis of identity-based harm.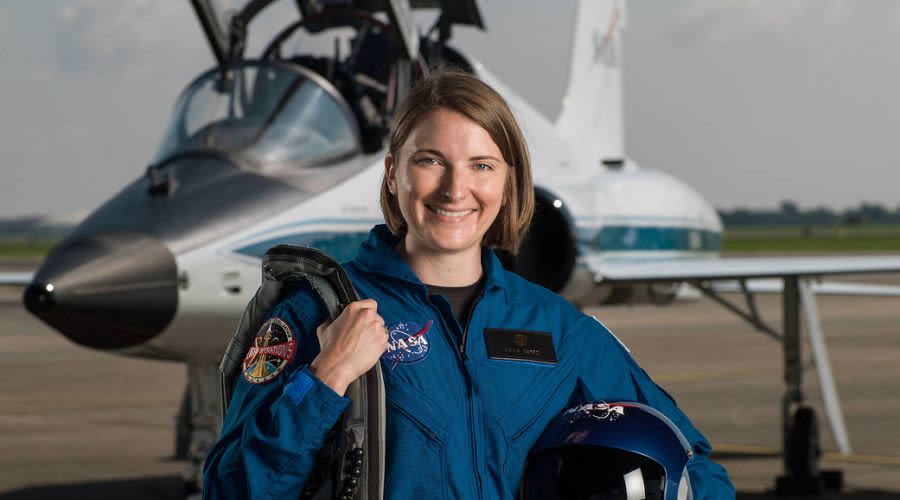 Although the scholarship has been in existence for less than two decades, there are now over 1,500 alumni across the world already making an impact in all areas of human endeavour. They include:
Kayla Barron [pictured above], who recently graduated from NASA's astronaut training programme and is one of a growing cadre of female astronauts who are vying to become the first woman to set foot on the Moon.
Jimin Yu, Associate Professor in the Research School of Earth Sciences at the Australian National University, whose research in the field of paleoceanography and explores climate change over millennia now covers data from the last 15 million years.
Sabrina Anjara, who continues to break new ground with her research on mental health provision in Indonesia, recently met the President of Indonesia to discuss the role of the Indonesian diaspora in economic development.
Chandler Robinson whose second successful biotech company, Monopar Therapeutics Inc, recently floated on the stock market and reportedly experienced the "best first-day pop for an IPO since [Chinese tech company] Baidu in 2005".
Robyn Scott, co-founder of Apolitical, which brings government workers across the world together to discuss best practice on global challenges.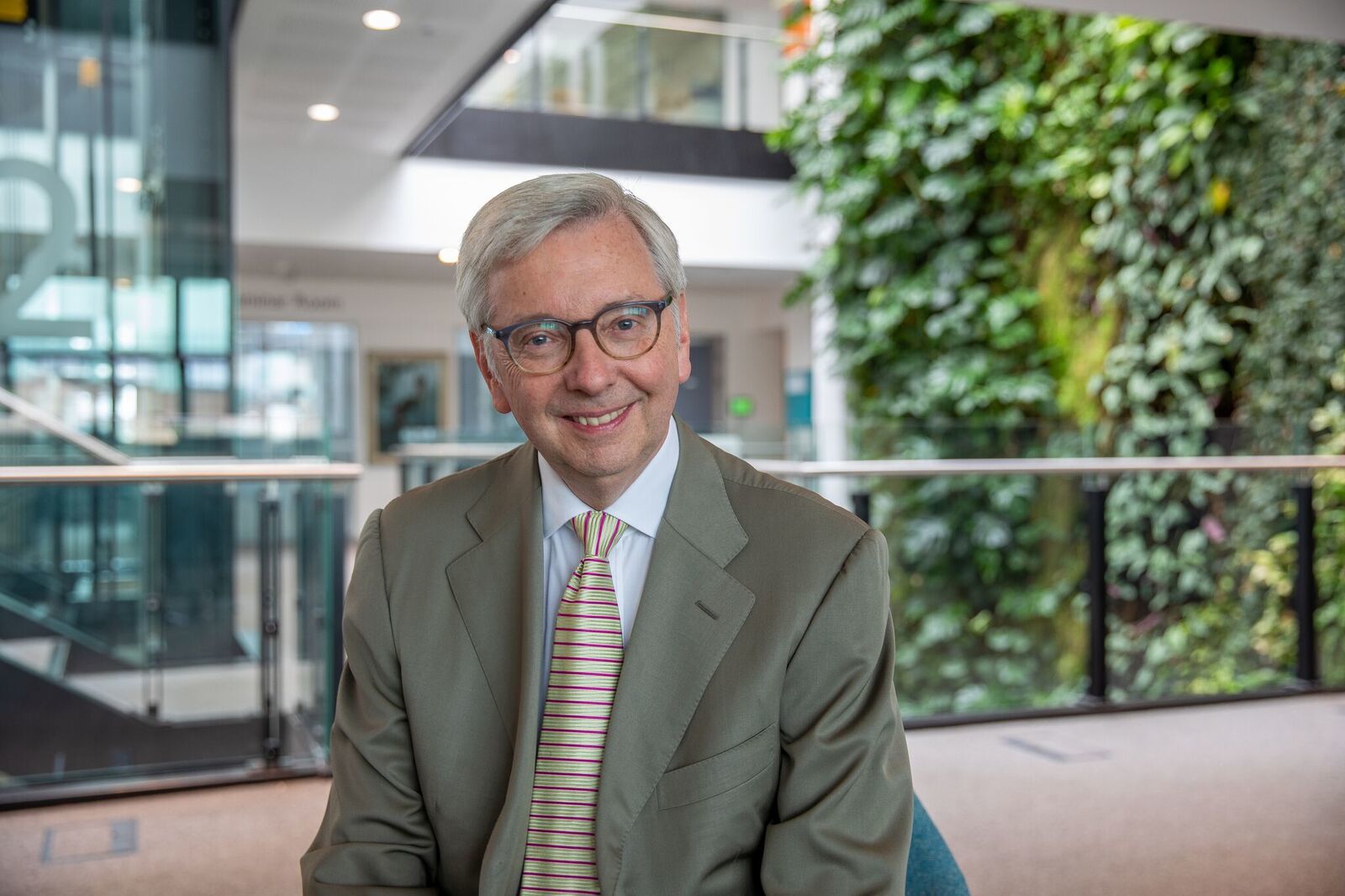 Stephen Toope, the Vice-Chancellor of the University of Cambridge and Chair of the Gates Cambridge Trustees, said: "The Gates Cambridge Scholars are an outstanding group of people. They have not only demonstrated exceptional academic abilities in their fields, but have also shown a real commitment to engaging with the world – and to changing it for the better. They truly embody the values our University cherishes – excellence, a global outlook and an aspiration to contribute to society, values that are needed more than ever at this terrible time."
This year's cohort includes: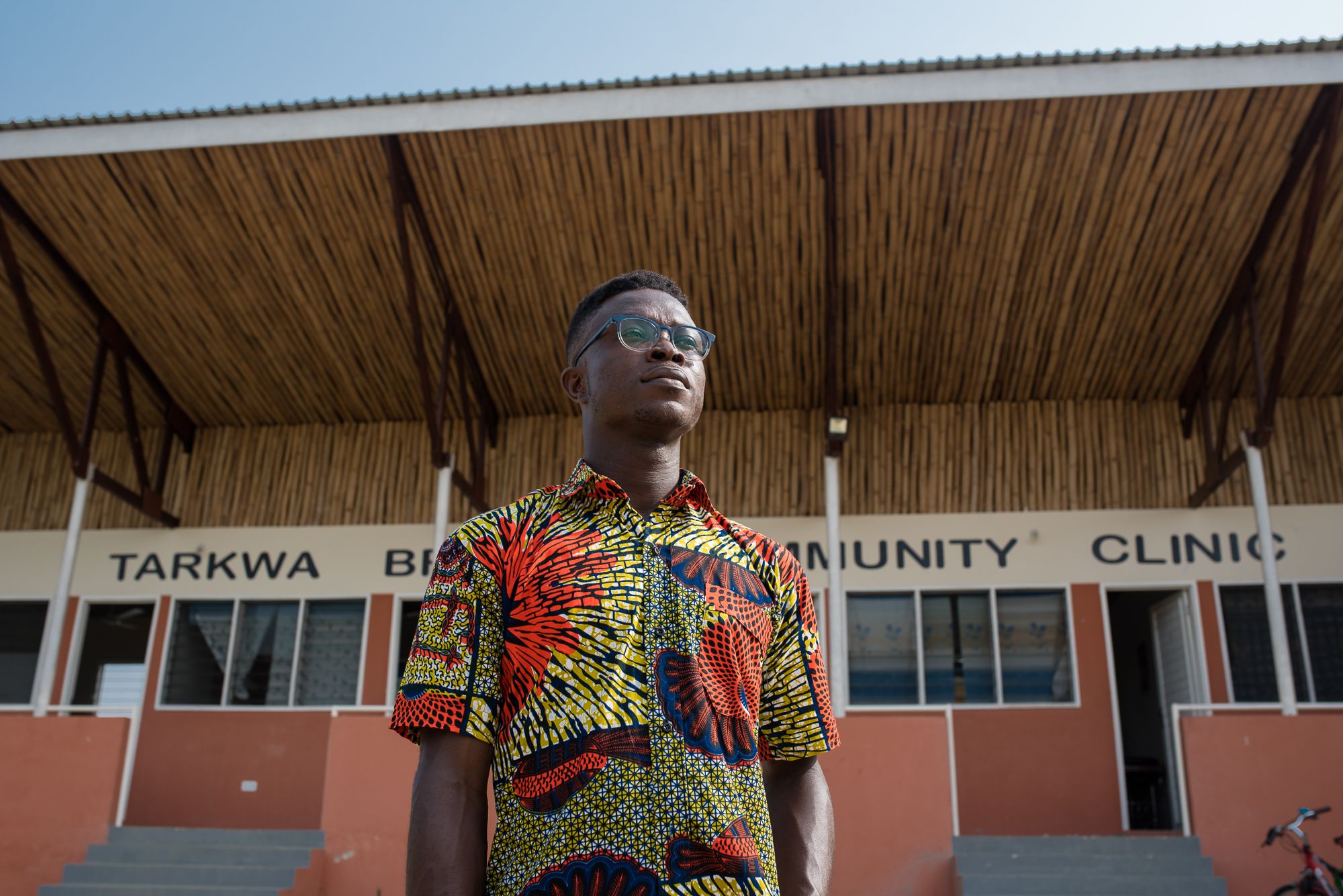 Shadrack Frimpong, from Ghana, who will research how the use of community engagement and farm revenues can help to eliminate some of the barriers to healthcare in poor regions.
It builds on his experience of setting up global health non-profit Cocoa360 which leverages community resources such as cocoa to improve social determinants of health such as healthcare and educational access.
Shadrack's motivation is deeply personal. At age nine, his legs were nearly amputated after he contracted an infection from swimming in a river and had to travel six hours to access healthcare.
He says: "My own health challenges, as well as those of my family members have fuelled my calling to serve others as a public health leader and scholar."
Emma Gattey who will be doing a PhD on Māori resistance to British colonisation in New Zealand. Her aim is to highlight the role of indigenous peoples in the globalisation of anticolonial discourse.
Emma has worked as a junior barrister, law tutor and within the High Court in New Zealand, focusing on cases in the field of indigenous rights law.
She says: "My project traces the genealogy of international solidarity in New Zealand: the increasing consciousness of a shared struggle against common oppressors transcending national or ethnic boundaries.
"I want my academic work to inform and develop public knowledge and opinion, to improve race relations as well as social justice outcomes for New Zealanders."
Muhamad Hartono, from Bengkulu in Sumatra, who will use his PhD to develop nanomaterials for a combined therapy and diagnosis for pancreatic cancer treatment.
Having lost his grandmother to pancreatic cancer, Muhamad hopes his work will improve outcomes for pancreatic cancer, which remains one of the hardest cancers to treat.
Muhamad, who has worked on several community projects including a mentorship programme for students in Bengkulu, lived for five years in a tent with his family after the 2004 Indian Ocean tsunami and earthquake demolished his village.
His experiences have made him determined to use his education for good.
Lyndie Zollinger, who will do a PhD in Engineering. Raised in Utah, she took one and a half years away from her studies to be a missionary.
Lyndie's interest in studying medical challenges from a mechanical perspective was ignited after she suffered an accident in class which injured her leg.
Her research projects have included an assistive diaphragm for cystic fibrosis patients at MIT and an implantable sensor for the brain at the University of Auckland. For her PhD she will focus on knee force loading in everyday activities and its effects on knee damage and injuries using image analysis techniques and mechanical modeling.
She says: "This will enable the use of simpler data acquisition devices to understand, characterise and predict various ailments of the knee in day-to-day activities."
Sayam Chowdhury, from Bangladesh, will do a PhD in Zoology focused on migratory shorebirds in the coastal areas of Bangladesh.
His work aims to identify the most effective long-term conservation measures for these species, ecosystems and the communities that depend on them.
Sayam has been working in conservation for the past 12 years, focusing on threatened coastal and riverine birds.
He says: "I hope that the results of my PhD will be used to inform coastal planning decisions in Bangladesh and elsewhere in Asia and will benefit millions of migratory birds of our region and people who are dependent on coastal wetlands for their livelihood."
Niamh O'Neill, from Ireland, who will do her PhD on Computational Methods for Materials Science, which will focus on the mathematical underpinnings of computational techniques and high-performance computing.
Although based on fundamental research into electronic structure theory, she says the societal implications and potential applications of her project are vast, particularly in the pharmaceutical sector.
Niamh, who is also a top athlete, having been an Irish National under 23 5,000m champion in 2018, says: "I am really motivated by the prospect of developing new computational methods so that we can accurately model the physical and chemical properties of molecular crystals.
"Improving our understanding of these is very important - for example, in the world today most pharmaceutical drugs are comprised of molecular crystals."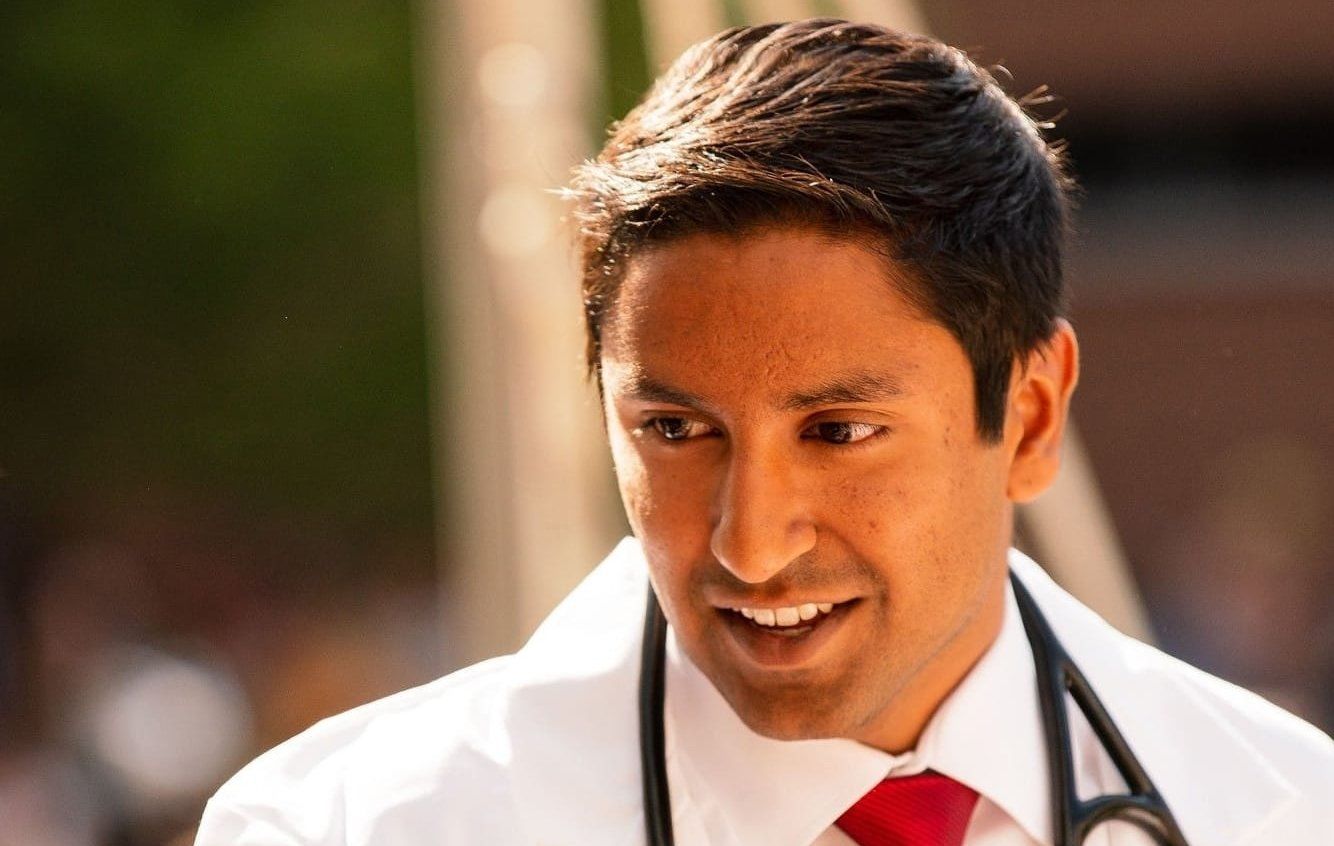 Kumar Thurimella, from the US, who will combine maths and medicine in his PhD in Biotechnology which will focus on using technology to help aid the discovery of the mechanisms behind inflammatory diseases.
It is something that is close to his heart as he witnessed how his father struggled with inflammatory disease.
His research involves developing a mathematical framework for validating a bioelectronic model of the gut. He hopes his research will be "a game changer for pharmaceutical treatments".
Kumar, who worked as a software engineer at Uber for three years before doing his master's in Cambridge, is in the middle of medical training in the US where he has also been building software tools for microbiome analysis.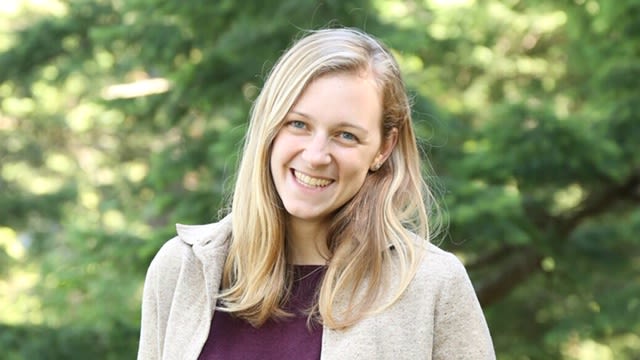 Amelia Urry who is doing a PhD on the history of scientific uncertainty in climate science in Antarctica.
A prize-winning poet and journalist from the US, she is motivated by her experience of covering climate change as a reporter.
Amelia says: "I wanted to look at the history behind our attitudes toward the environment, to understand how we ended up where we are today - and what kind of lessons we might take from that history.
"It's pretty clear, for example, that the problem facing climate activists and journalists doesn't have anything to do with explaining the science more clearly, but with pushing back collectively against decades of industry-led campaigns to convince us that climate science is unsettled and that scientists themselves are untrustworthy."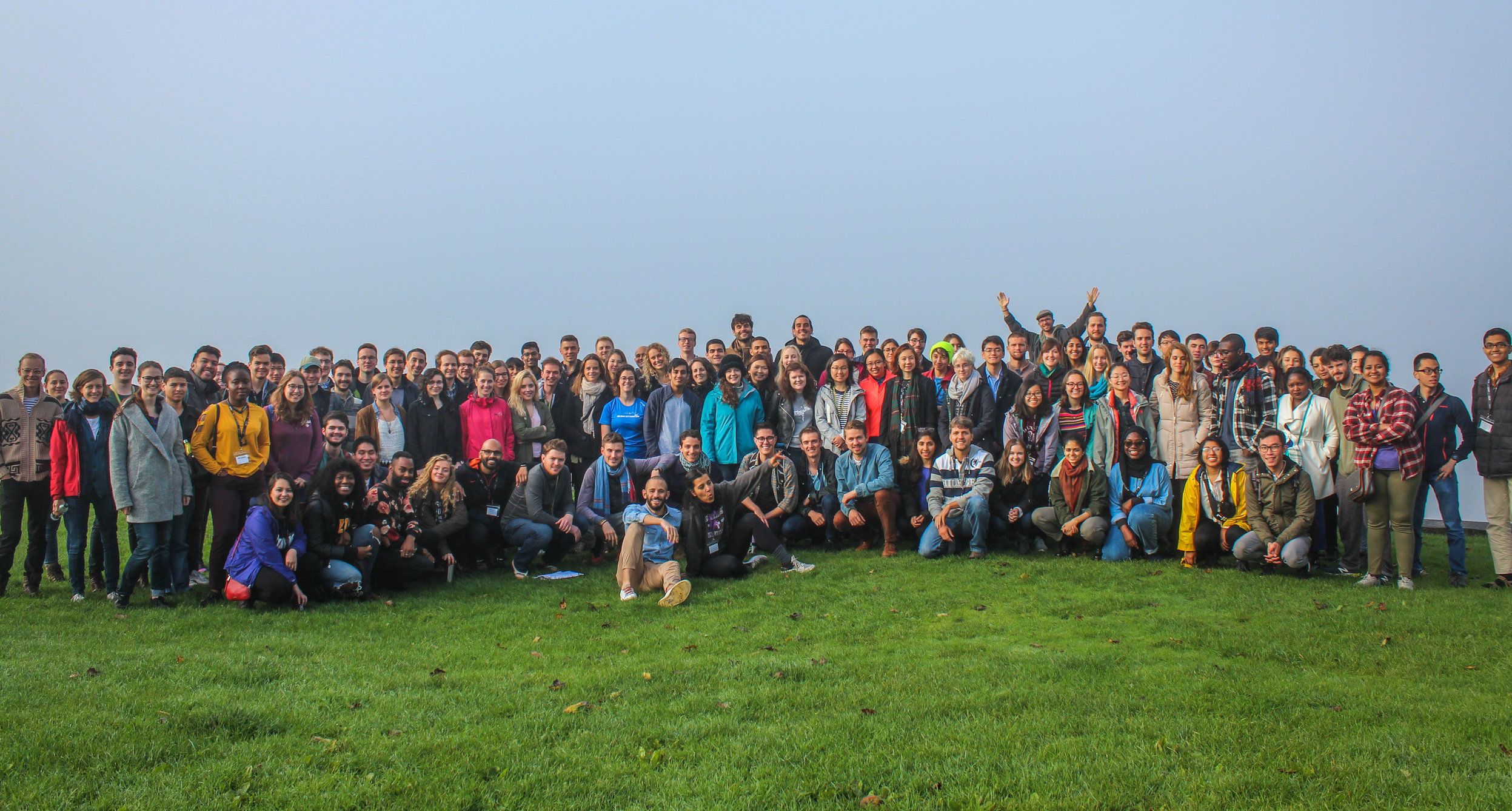 The Gates Cambridge experience
In addition to the quality of scholars, the focus on social leadership and the generosity of the programme, what makes Gates Cambridge stand out is its focus on community. The Gates Cambridge Scholars Council is a scholar-led body that provides professional, academic and personal support to scholars and their families.
Andrea Kusec, the President of the Council said: "The Scholars Council is formed of diverse and passionate individuals that aim to enhance the Cambridge experience for Gates Scholars. The Council organises events that focus on personal interests of scholars such as socials, cultural celebrations, and opportunities to share and disseminate their research, but we also provide outward-focused events such as public engagement opportunities and volunteering with local charities.
"We aim to offer scholars academic and professional skills training, while striving to help scholars feel supported, welcome, and part of something truly unique throughout their time here in Cambridge. We very much wish for scholars to always feel part of our global network, and to come together as change-driven leaders for the wellbeing of the world."
The sense of community is extended after graduation through the Gates Cambridge Alumni Association which organises events and meet-ups around the world such as the annual Gates Cambridge Alumni Symposium and Gates Cambridge Memorial Lecture, as well as online 'Careers in Academia' alumni panels. This year's Lauren Zeitels keynote speaker was Dr Leana Wen, an emergency physician, public health leader and passionate advocate for patient-centred healthcare reform.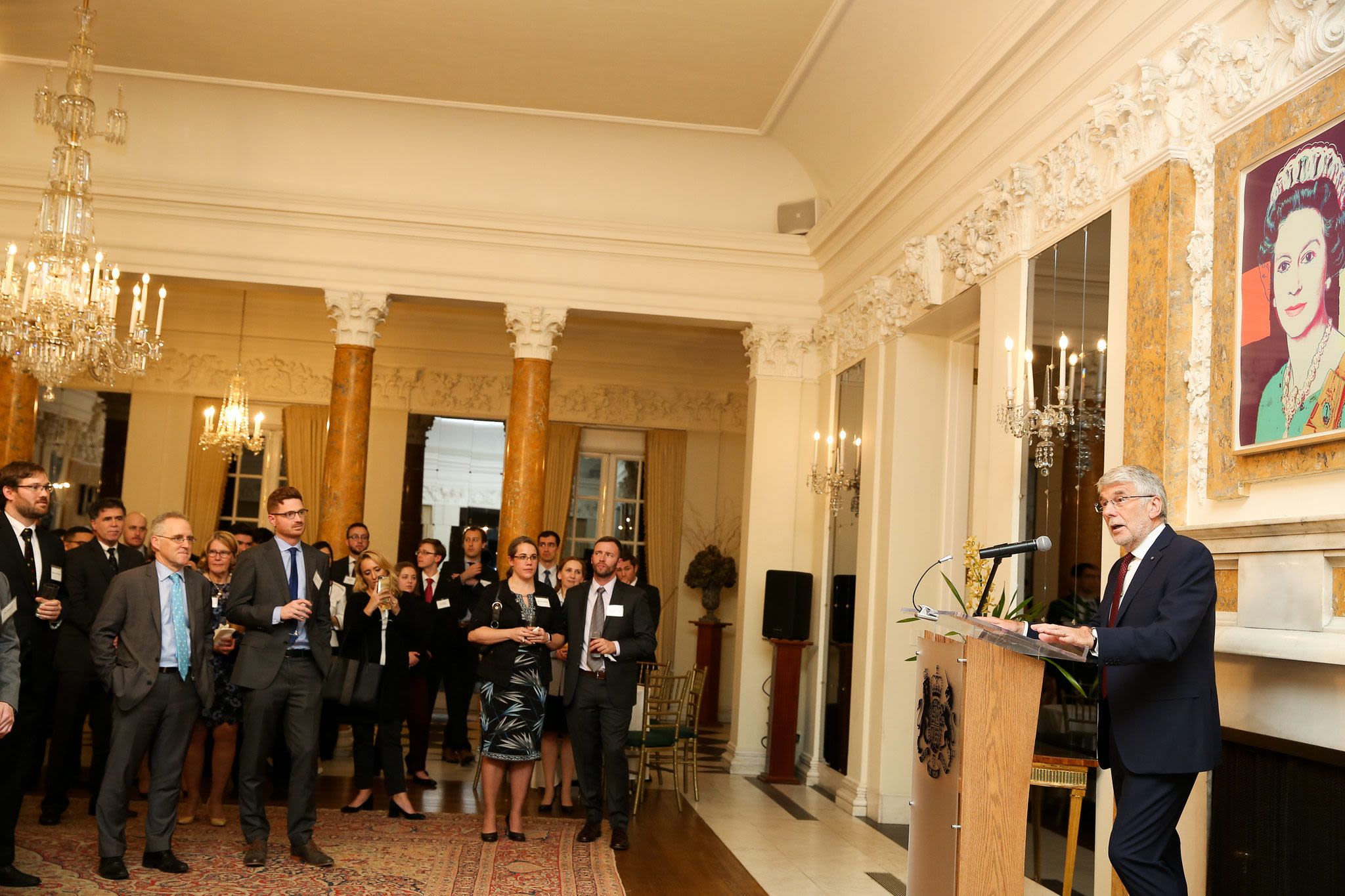 Professor Barry Everitt FRS FMedSci ScD, Provost (CEO) of the Gates Cambridge Trust, said: "The Scholars-elect fully meet the aspiration of the Bill and Melinda Gates Foundation's generous and historic gift to the University of Cambridge. This year's selection process has taken place against the background of the COVID-19 pandemic which more than ever shows the vital need to bring together from around the world the most brilliant minds from the most diverse backgrounds to work on global challenges.
"This year's cohort, like its predecessors, is an impressive group of individuals who have already made their mark in their academic studies and demonstrated strong leadership qualities.We are particularly delighted that we were able to offer awards to a large number of PhD scholars. We are certain that our 2020 Gates Cambridge cohort will flourish in the vibrant, international community at Cambridge and go on to make a significant impact in their fields and the wider global community."
For full details of this year's new scholars, click here.