Gates Cambridge: Class of 2023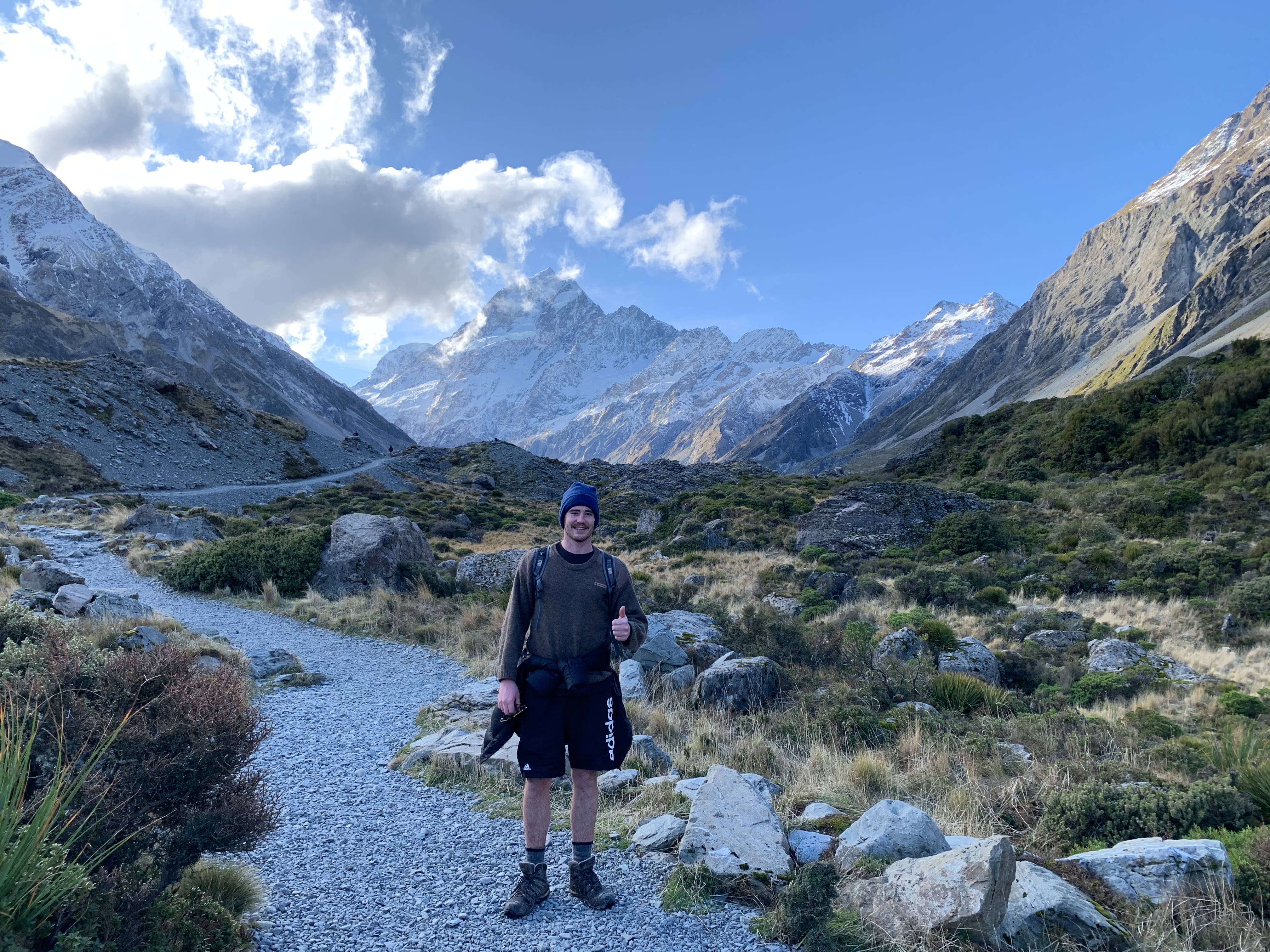 Today's global challenges are complex and no one discipline holds all the answers. To address them academics have to be able to collaborate, be open to learning from across disciplinary boundaries and to break down the barriers between academia and the world of policy and practice.
Gates Cambridge Scholars are selected not just for their academic excellence, but for their ability to do just that in order to achieve wider social impact. The Scholarship's mission is based on social leadership combined with academic excellence and this year's cohort demonstrates just what that involves.
The Gates Cambridge Scholarship programme was established through a US$210 million donation to the University of Cambridge from the Bill and Melinda Gates Foundation in 2000; this remains the largest single donation to a UK university. It funds international postgraduate students from across the globe and from a wide range of disciplines and backgrounds with the emphasis on diversity of thinking. Together the scholars form a network of engaged academics who are open to sharing new ideas and who understand the urgency of many of the problems facing us.
Since the first class in 2001, Gates Cambridge has awarded 2,100 scholarships to scholars from 112 countries who represent more than 700 universities globally, and more than 80 academic departments and all 31 Colleges at Cambridge.
Class of 2023
This year's cohort comprises 77 new scholars. The scholars, who come from 32 countries, will begin their studies in October. They are studying subjects ranging from the links between sleep patterns and the retrieval of emotional memories to what we can learn about biodiversity from burying beetles. The class comprises 44 women and 33 men. They include: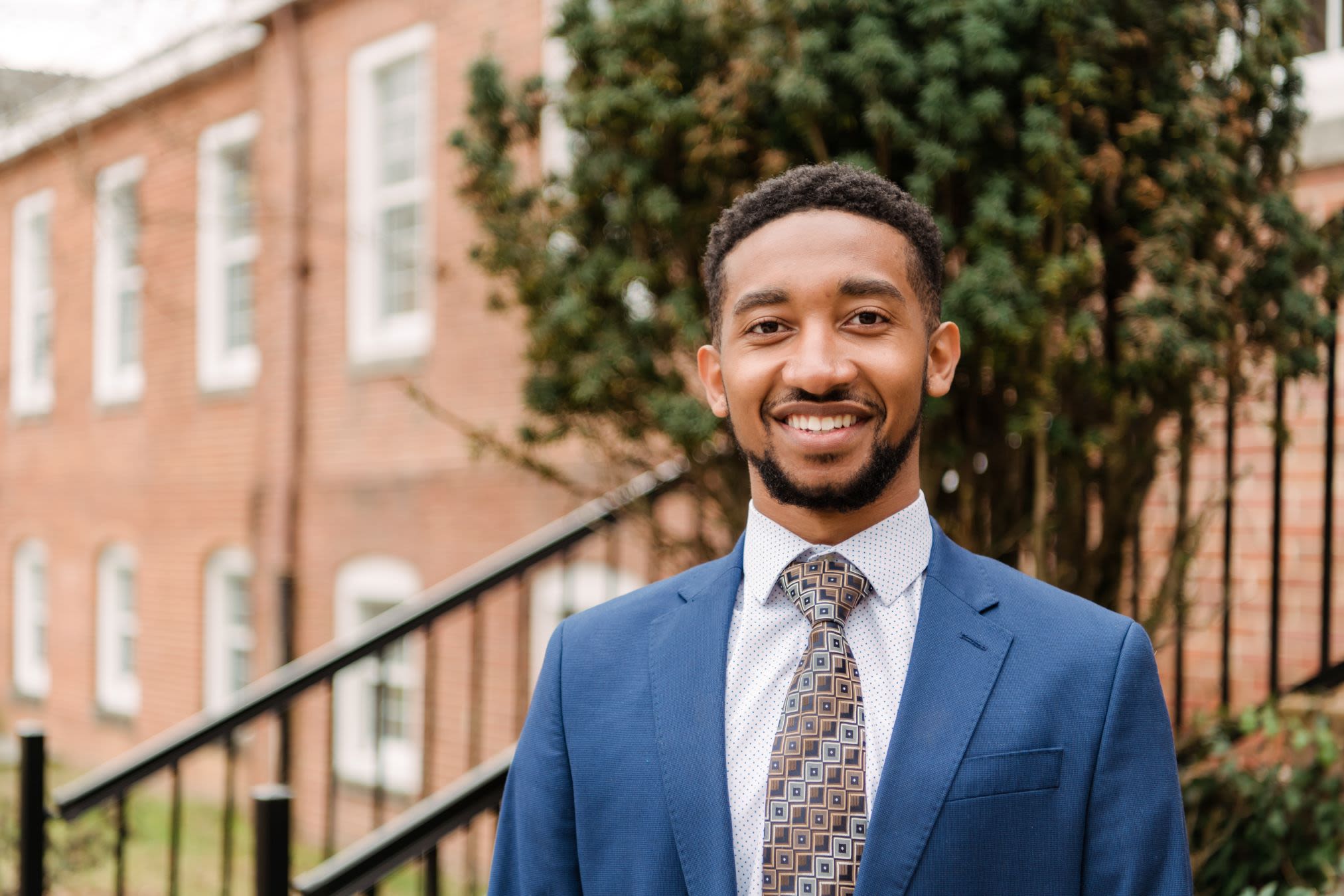 Christopher Slaughter, from the US, who will do a PhD in Engineering. He did his undergraduate degree in Computer Engineering and researched biosensor technologies, addressing challenges in affordability and sustainability to be used in biomedicine and the bioprocess. For his PhD, he will focus on developing technology to address neuromuscular disease progression. Christopher is President of the National Society of Black Engineers (NSBE) and also mentors local Black students to pursue higher education.
He says: "At Cambridge, I am exploring the fabrication of a point-of-care technology for screening, diagnosing and tracking neuromuscular disease progression. After obtaining my PhD I aim to direct my own research centre, consult with policymakers and become a global ambassador for biomedical technologies."
Anais Berkes, from Germany, who will do a PhD in Computer Science where she will explore how the predictive capabilities, reliability and multi-variable pattern recognition power of AI can be used to preserve and protect the natural world. A global ambassador for AI's potential in environmental protection, she has been involved in setting up a non-government organisation to bring solar power to rural communities in Indonesia. She has extensive experience fostering collaborations between academia and industry, having worked at multiple tech start-ups and as a partner at Switzerland's first student-run venture capital fund. Additionally, she has prioritised student wellbeing through initiatives in mentoring and empowering women in STEM.
She says: "My research at Cambridge will shape the way in which AI is used to combat climate change. I will leverage recent developments in the field of AI to create solutions that reduce carbon emissions, protect our environment and allow people to live more sustainable lives. My goal is for my research to have practical everyday applications, which makes interdisciplinary collaboration essential for my work. I see my mission as redesigning our interactions with the natural world and inspiring next generations to reshape our future."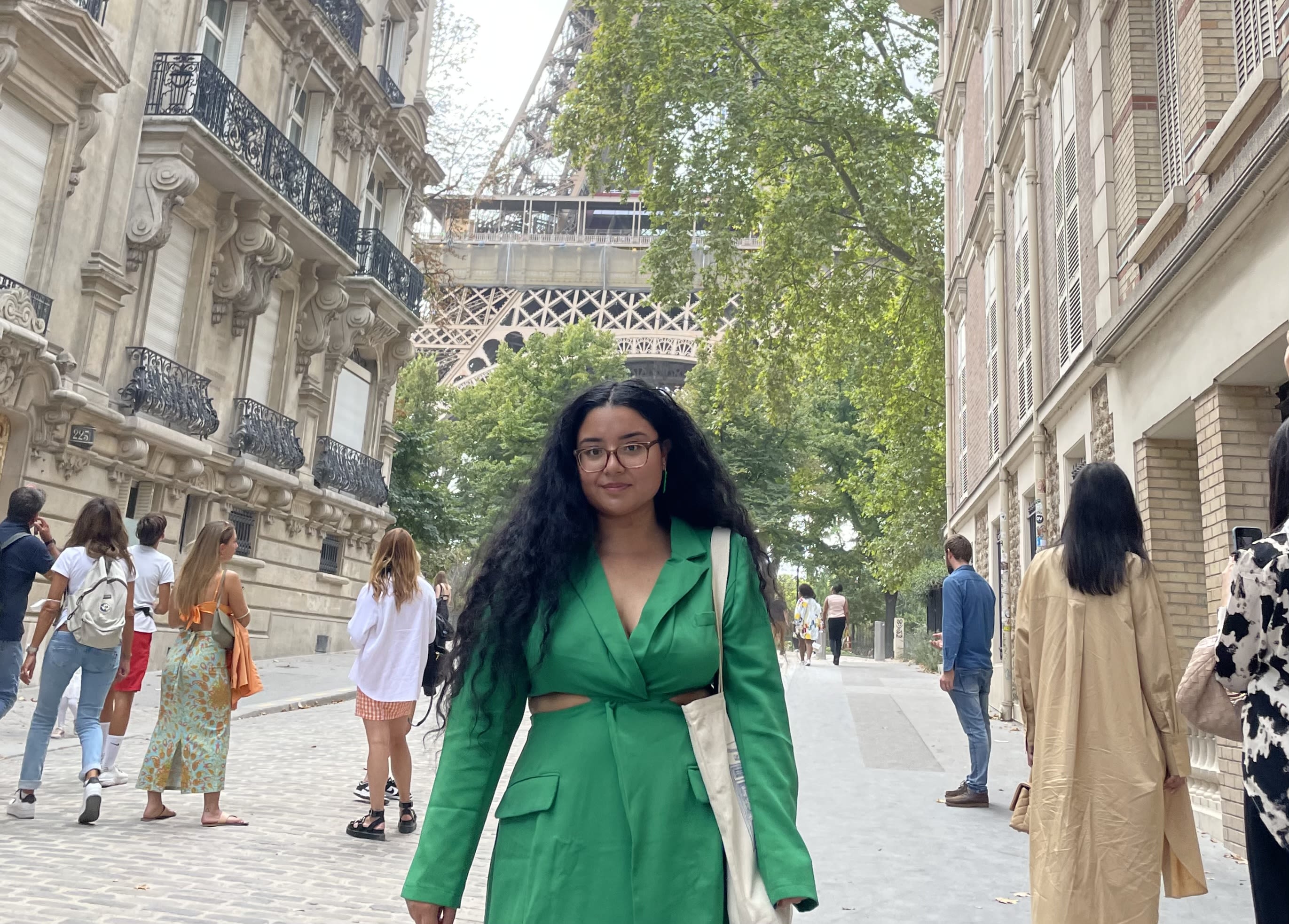 Briseyda Barrientos Ariza, from the US, will do a Master of Philosophy [MPhil] in European, Latin American and Comparative Literatures and Cultures. The first Gates Cambridge Scholar from Towson University in Maryland, she has collected the oral histories of Guatemalans regarding their encounters with regional folkloric figures and how these reflect symptoms of colonial trauma. At Cambridge she will broaden her work to embrace the Central American diaspora.
She says: "I recognise witnessing and uplifting occluded stories as vital to preserving my community, culture and the greater world. My research on Central American La Llorona and La Siguanaba orature will reassess how narratives are understood through the language, life and experiences of Central Americans to highlight the anticolonial possibilities already extant in the people's intergenerational stories. I believe we cannot afford to miss the possibilities of language and meaning-making that inform our lives and the lives of others that allow us to partake in the creation of a better world."
Quinton Gardiner, from Tasmania, who will do a PhD in Classics. The first member of his family to go to university where he has worked as a tutor and research assistant, he wants to make research accessible, relevant and inspiring for a wider audience. His PhD will compare how Plato and Aristotle understand wonder and its role in philosophical life. It will broaden Quinton's long-standing interest in Pierre Hadot's idea of ancient philosophy as a way of life and builds on his master's thesis on wonder as an epistemic emotion in Plato's Theaetetus.
He states: "Unless someone beats me to it, my PhD will serve as the first systematic study of wonder in classical Greek philosophy. The combination of awe, surprise, ignorance, and the desire to know in this ancient concept of wonder - in addition to its various religious, aesthetic, and sophistical connotations - promises a wealth of untapped insights into a feeling that Plato and Aristotle saw as indispensable to the pursuit of knowledge and wisdom."
Inioluwa Afolabi, from Nigeria, will do a PhD in Chemistry. She did her master's at Cambridge where she studied the properties of materials for carbon capture at atomic scale. For her PhD, she will use state-of-the-art computer simulation approaches to discover and understand the properties of next-generation materials for carbon capture in order to mitigate the effects of climate change and promote clean energy transition. In addition she is a career coach and mentors African students who want to apply to university. She is committed to encouraging more women into STEM careers and spoke recently at an Artificial Intelligence for Females in STEM conference held in Nigeria.
She says: "This is a life-changing opportunity that will launch me into a world of endless possibilities. My research at the University of Cambridge will allow me to discover novel materials for climate change mitigation and clean energy transition. With this great opportunity, I also hope to inspire other African girls and women to pursue a career in STEM."
Michael Allison, from New Zealand [also pictured at the top of the story], who will do an MPhil in Engineering for Sustainable Development with a focus on engineering technologies that improve water management in the context of population growth and climate change. He is the founder of a start-up, Waitality, which develops water monitoring solutions for developing countries where water resource fragility poses risks. He has also worked as a site engineer and attempted to steer the construction industry in a more sustainable, resilient direction, drafting a sustainability policy and achieving Green Star certification for sustainable practices.
He says: "Infrastructure is the foundation on which society is built, and sustainable development will play a pivotal role in improving outcomes for humanity and the planet. I am excited to have the opportunity to help develop compatibility between the built and natural environments, and look forward to sharing ideas with the Gates Cambridge community."
Harshini de Silva Pandithasekera, from Sri Lanka, who will do an MPhil in Conservation Leadership with a focus on the relationship between the private sector and the conservation of biodiversity. The first woman from Sri Lanka to earn a LEED Accredited Professional title from the Green Building Certification Institute, USA, Harshini has worked with several international organisations to create new mechanisms to connect business and conservation for the benefit of biodiversity and society, through the Sri Lanka Business and Biodiversity Platform which she helped grow from 12 to 85 companies and a full team of staff.
She says: "Having worked in conservation and sustainability for over 15 years with multiple stakeholders, I have witnessed and experienced the difficulties faced by young and mid-career professionals in achieving their goals. My MPhil will empower me to facilitate the development of adept future leaders, who will play a vital role in addressing conservation challenges all over the world. As the mother of a curious young child, I am even more motivated to leave behind a legacy that would contribute towards building a better world where nature receives its due place and humans thrive equally."
Leonardo F. Souza-McMurtrie, from Brazil, who will do a PhD in Law. He set up an NGO in Manaus, Brazil, to help businesses learn about arbitration as a form of dispute settlement, which led him to receive a commendation from the Amazonas state legislature. His PhD aims to investigate the gap in the investment arbitration system that allows companies to sue entire nations before private tribunals, putting the fate of water, land, human rights, energy, health, the environment, indigenous peoples' rights and natural resources in the balance. Leonardo was elected director of the national board of the Brazilian Association of Arbitration Students in 2018.
He says: "Private tribunals hold the fates of nations, overseeing a system that is both beautiful and terrifying, where corporations sue entire states on issues of water, land, human rights, natural resources, or even war. What enables them to do so? Where do their powers come from? These questions motivate my research."
Jia Yi Lee, from Malaysia, who will do a PhD in Medical Science at MRC Epidemiology Unit on universal health biomarkers for obesity and type 2 diabetes. A former community nutritionist, she has worked on nutritional epidemiology projects focused on ultra-processed foods and obesity, sugar-sweetened beverages and stature loss as well as vegetarian diets and cancer risk.
She says: "For my PhD, I will identify modifiable risk factors of adiposity and type 2 diabetes using data from large population-based cohort studies and by integrating metabolomic and genetic approaches. This is essential to inform population-specific guidelines and interventions to prevent disease and improve public health."
"It gives me great pleasure to announce the class of 2023. These scholars, who have been selected by our expert Selection Panels, reflect the mission of the Gates Cambridge Trust established through the Bill and Melinda Gates Foundation's generous and historic gift to the University of Cambridge.
"Like their predecessors, they are both intellectually outstanding and demonstrate the kind of leadership qualities needed to tackle the complex global challenges we face today.
"We know that these scholars will flourish in the rich, international community at Cambridge and will go on to make a significant impact in their fields and to the wider global community."
Professor Eilís Ferran, Provost of the Gates Cambridge Trust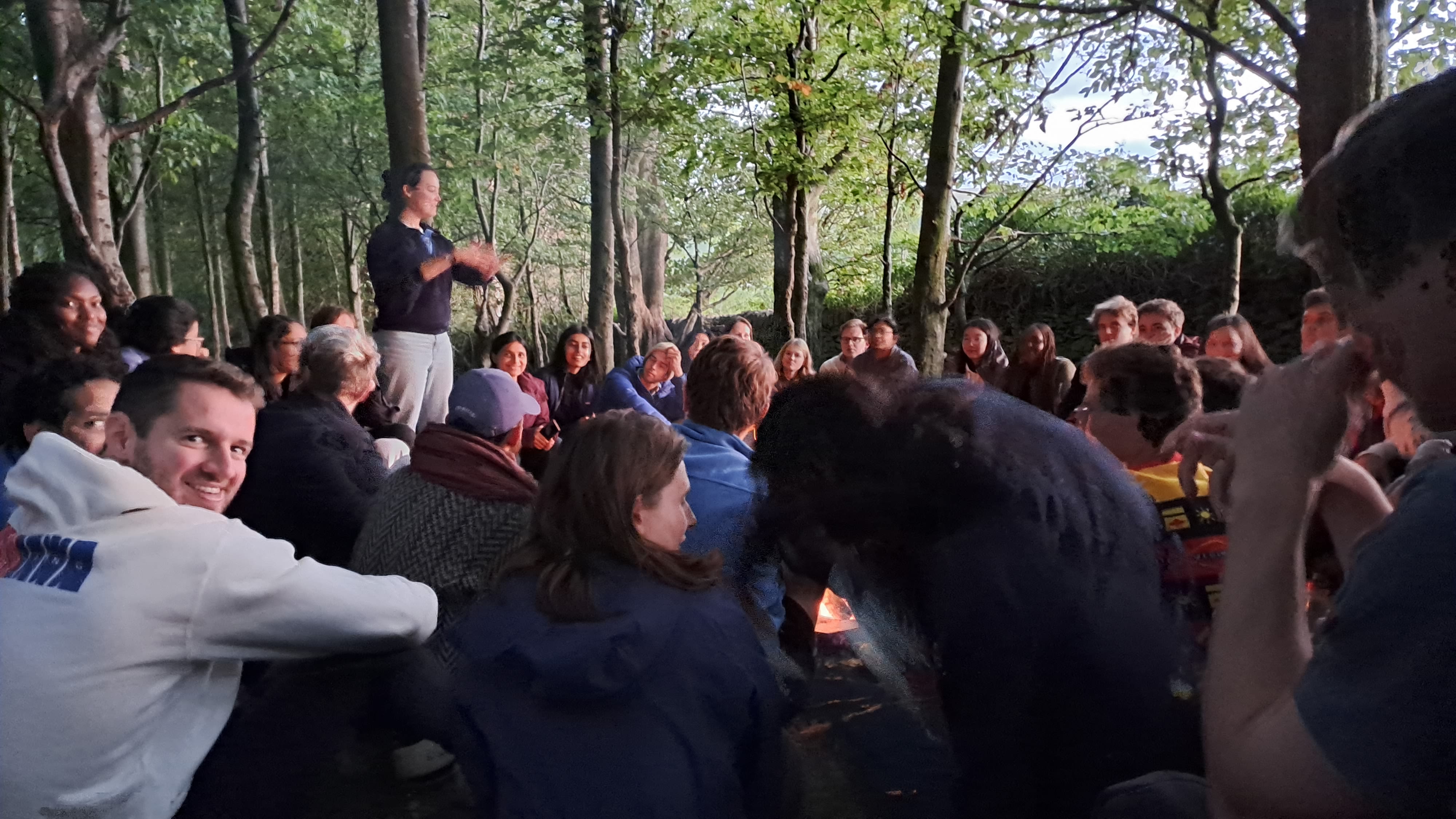 A global network
At the heart of the Gates Cambridge Scholarship lies a community, forged by the scholars themselves from the very inception of the programme. A rich network, it includes not just the Gates Cambridge Scholars Council, but also the Gates Cambridge Alumni Association, ensuring that the sense of connection and support achieved at Cambridge continues long after graduation.
The scholar-led Gates Cambridge Scholars Council puts on a huge range of activities which cement friendships and foment creative collaborations. This year, for instance, saw a wide range of forums for sharing research across the scholarship programme as well as social get-togethers and community work.
"Every year, as the Gates Cambridge Scholars Council welcomes a new cohort of scholars, I am reminded of how rare it is to be surrounded by such an extraordinary and dynamic bunch of scholars from diverse backgrounds all over the world - people who are no doubt academically brilliant, but also kind, creative, resilient, throbbing with a desire to learn and communicate across different cultures. We are excited to support them and hope to create an inclusive educational and social experience during their time in Cambridge as they join our network of exceptional individuals who are committed to making a positive impact in the world."
Anwesha Lahiri, President of the Gates Cambridge Scholars Council
Alumni
The rich connections forged at Cambridge extend beyond graduation in the form of the Gates Cambridge Scholars Alumni Association [GCAA], which organises events across the world to address global challenges and cement links established at Cambridge and takes part in a mentoring scheme with new Scholars.
Alumni include:
Kayla Barron [2010]: she is an astronaut and a member of NASA's Artemis team which is preparing to head back to the moon for the first time since 1972 and then to Mars. She recently took part in the Cambridge Festival.
Stijn de Schepper [2002], who is Gates Cambridge's first paleo-climatologist and is Principal Investigator of the AGENSI project, an innovative project that uses the genetic signature from surface water and sea ice organisms that are stored in sediments to understand our past climate.
Melisa Basol [2018], who was shortlisted for a Women of the Future Award for her research into countering misinformation. The Award recognises "truly remarkable female scientists, forging new ground in research and scientific achievement".
Dr Anand Jeyasekharan [2004] and Dr Chandler Robinson [2009] joined forces to work on a drug candidate that has the potential to replace one of the most widely used cancer drugs around the world. Chandler is co-founder and CEO of the cancer-focused biotech company Monopar Therapeutics Inc. Anand is a doctor and a leading expert on how the immune system recognises cancer cells upon treatment with DNA-damaging chemotherapy.
Mekondjo Kaapanda-Girnus [2001], who is Namibia's Ambassador to Belgium, the Netherlands and the European Union.
"The GCAA Board extends heartfelt congratulations and a warm welcome to the 2023 cohort of scholars! With the intake of a new class of scholars each year, the Gates Cambridge global community expands, as does our collective positive impact on improving the lives of others.
"All scholars become members of the Alumni Association upon graduation, and we are excited to support them in their engagement with our community around the world now and in the future."
Dr Halliki Voolma and Dr Sanjana Mehta, Co-Chairs of the GCAA