A transformative experience
Life sciences widening participation programme supporting new generation of student scientists
Jemima Bittor is studying an MPhil after completing the Experience Postgrad Life Sciences programme. Credit: Mark Morgan
Jemima Bittor is studying an MPhil after completing the Experience Postgrad Life Sciences programme. Credit: Mark Morgan
Student scientists who took part in a Cambridge widening participation programme as undergraduates are now beginning postgraduate studies at the University – as applications for next year's internship programme open.
The Experience Postgrad Life Sciences (EPLS) programme – which welcomed its first students in summer 2021 ­– offers 8-week paid internships to encourage talented UK and Ireland undergraduates from underrepresented backgrounds to apply for postgraduate study.
Run by the Postgraduate School of Life Sciences, in partnership with Corpus Christi College, it provides students with substantive lab-based research experience across the School of Biological Sciences and the School of Clinical Medicine, as well as a wide range of activities to further develop their skills – from data analysis to science communication.
A key aspect of the programme is the opportunity to build larger professional connections through current Cambridge PhD students and research staff, who provide mentorship and advice on preparing competitive postgraduate course applications and exploring the diverse career opportunities opened up by a science degree. Sharing a Corpus Christi College house, the internship students get a rounded experience of postgraduate life, including close ties with a group of Corpus Christi PhD students, who provide peer support.
On the final day of the internship, students present their scientific work at the Student Symposium, a programme full of talks and discussion, rounded off by a dinner at Corpus Christi College.
At least 15 students from the 2021 and 2022 programmes are now studying for postgraduate degrees, including five at Cambridge.
Jemima Bittor and Euan Webster both started an MPhil in Biological Sciences this year, after completing the Experience Postgrad Life Sciences programme in 2022.
Jemima, 23, an Alexander Crummell Scholar at Queens' College, studies Reproduction and Embryogenesis. She said. "It's exciting to be back in Cambridge and seeing people I met during my internship in 2022, networking and learning about the Colleges and their history. Everyone is so open and interested to know about you and your studies."
She said the EPLS internship gave her the experience she needed to apply for a postgraduate programme. "It showed me what it would feel like to work in a lab and also helped with the application process as well. During the internship, we had sessions on how to apply for postgraduate studies, so I knew what to expect and how to get support and references."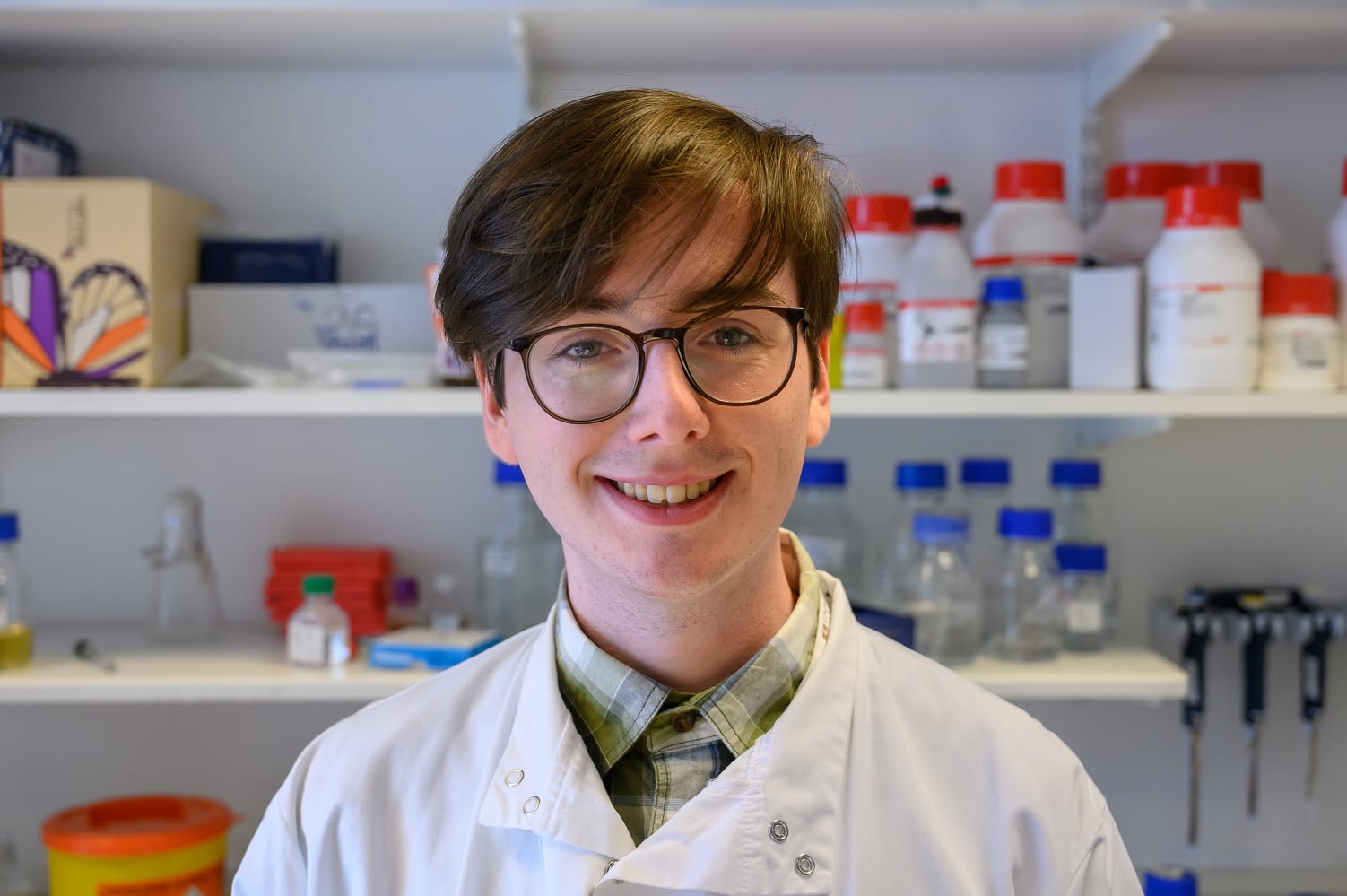 Euan, 24, is studying his MPhil, focusing on Infection Biology and Molecular Immunology, at Corpus Christi College.
"I am thoroughly enjoying being back in Cambridge and College life so far," he said. "It has been easy to meet people and make friends. I'm also looking forward to starting in the lab and learning new techniques. I enjoyed so much doing a short summer project during my internship in 2022. It's exciting to be back in the lab and working on a longer project."
And undergraduate students who have just taken part in the most recent programme – which ran this summer – say it has been life-changing.
Luna Armstrong-Ortega said: "EPLS made the summer of 2023 one I will never forget for countless reasons. The first few days, I felt like the city and University would eat me alive. I eventually understood that it is truly the people and the passion they bring that makes Cambridge as remarkable as it is.
"Most importantly, it consolidated my interest in research, particularly immunology. I was motivated to make more independent decisions and seek out opportunities related to my future career goals. I was inspired by the programme's seminars, PhD mentor scheme and careers talks, and I will now pursue a year-long research placement in immunology to gain more experience in my field of interest, and set myself on a clear trajectory for what I truly want to do."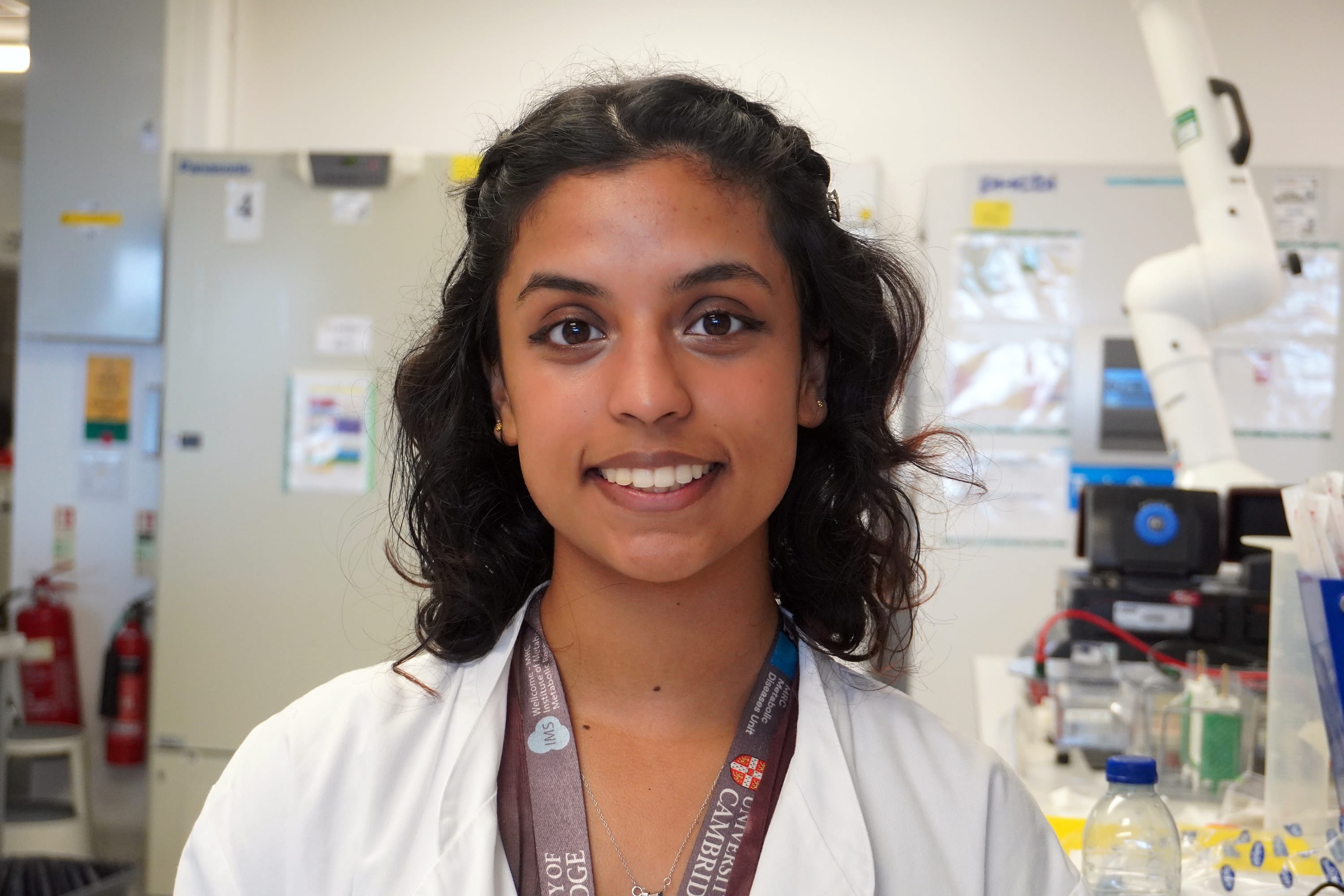 Shraddha Gosatkar, who also spent the summer taking part in the programme, said: "With a diverse mix of lessons, enlightening seminars, and networking socials, this programme not only encourages participants to prepare for postgraduate studies but also fosters lasting friendships. It has been a remarkable journey, and I am grateful for the opportunity to participate in such an enriching and transformative experience."
Prof Matthias Landgraf, Programme Academic Lead, and Deputy Head of the School of Biological Sciences for Postgraduate Strategy, said: "Working with these motivated and bright students is a gift. They bring bags of energy and lots of different life experiences to the table, which makes discussions interesting and very memorable."
Dr Janet Deane, Programme Academic Lead, and Wellcome Trust Senior Research Fellow at the Cambridge Institute for Medical Research, at the School of Clinical Medicine, said: "It has been an immense pleasure to be part of the EPLS team and to spend time with all our bright and enthusiastic students. My favourite event is the final Symposium where we get to hear about all the fabulous science they've done and the amazing relationships they've built up while in Cambridge."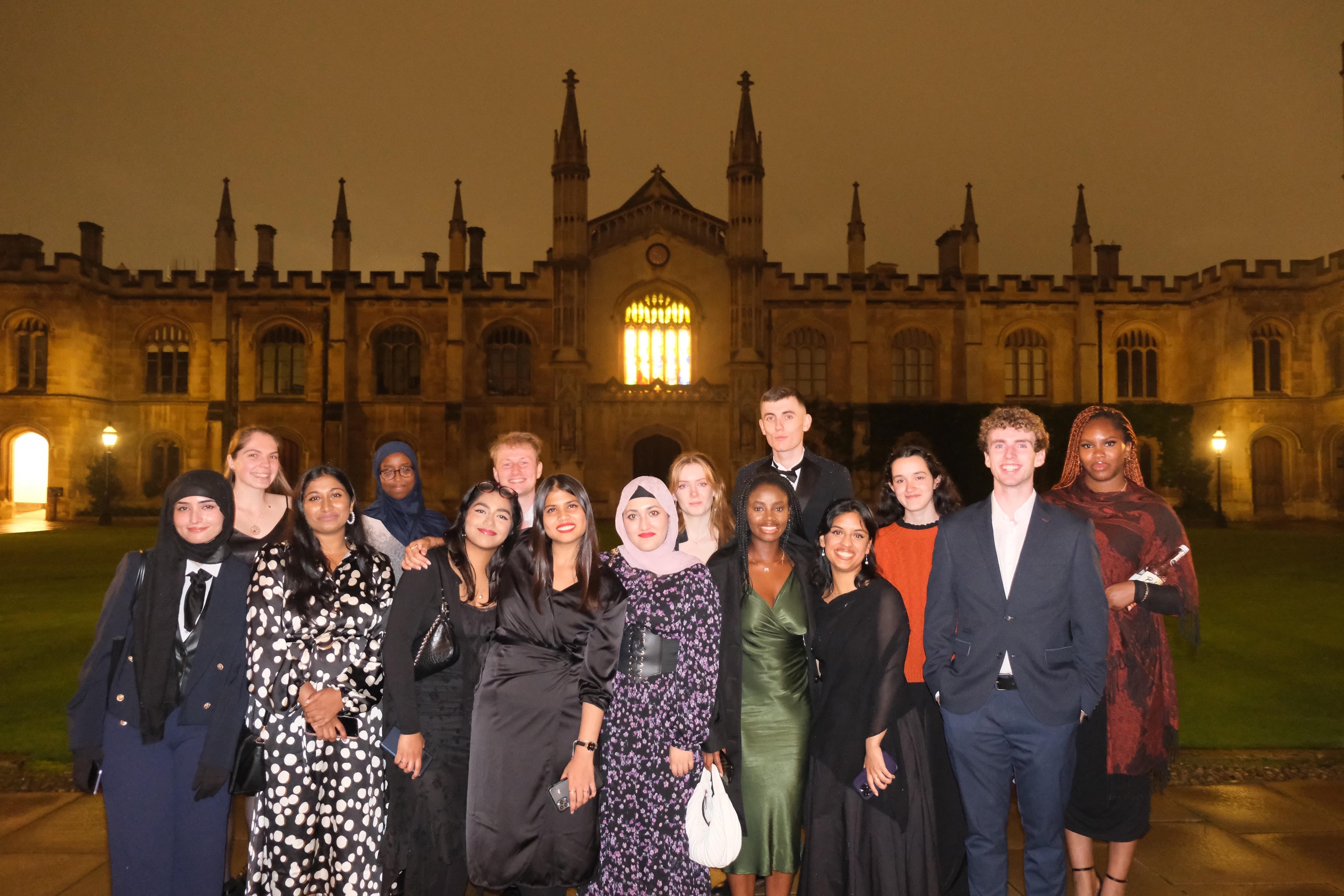 Students, at Corpus Christi College, during the 2023 Experience Postgrad Life Sciences programme
Students, at Corpus Christi College, during the 2023 Experience Postgrad Life Sciences programme
Visit the website to find out more about applying for the 2024 programme.
Experience Postgrad Life Sciences is a paid 8-week research internships programme for UK and Republic of Ireland residents who are studying at a UK or Republic of Ireland university for their undergraduate bachelor degree and are in their penultimate year of study, with priority given to those from underrepresented and disadvantaged groups.
In 2023 the programme was supported by:
Corpus Christi College, Cambridge
School of Biological Sciences, University of Cambridge
School of Clinical Medicine, University of Cambridge
Department of Pharmacology, University of Cambridge
The Wellcome Trust