Ecosystems
Overload





We are laying waste to the biosphere. If we're serious about saving millions of species, then it's our own that must change how it thinks about, lives off and values the planet it inhabits.
Overwhelming.
That's how a 15-year-old work experience student described the task facing her generation to Professor Bhaskar Vira – the task of preserving diverse life.  
We bequeath our children a mass extinction unlike anything the world has seen in 60 million years. A United Nations report in 2019 claimed a staggering one million species now face annihilation. "It's easy to feel disempowered by the scale of the problem," says Vira.  
The mosaic of ecosystems supporting life on Earth – each one of us included – is being exterminated at ferocious speed. Habitats that evolved over deep time are decimated within decades, and populist leaders overturn what little protection species are afforded.
Vira points out that relatively young people these days have experienced tangible biodiversity loss in their lifetime; the absence of butterflies they chased as a child. "The timescales are collapsing," he says.   
If the headlines induce existential dread, then the bustle that greets visitors to the David Attenborough Building – known to its denizens as 'the DAB' – offers something of a salve. Welcome to the fight back.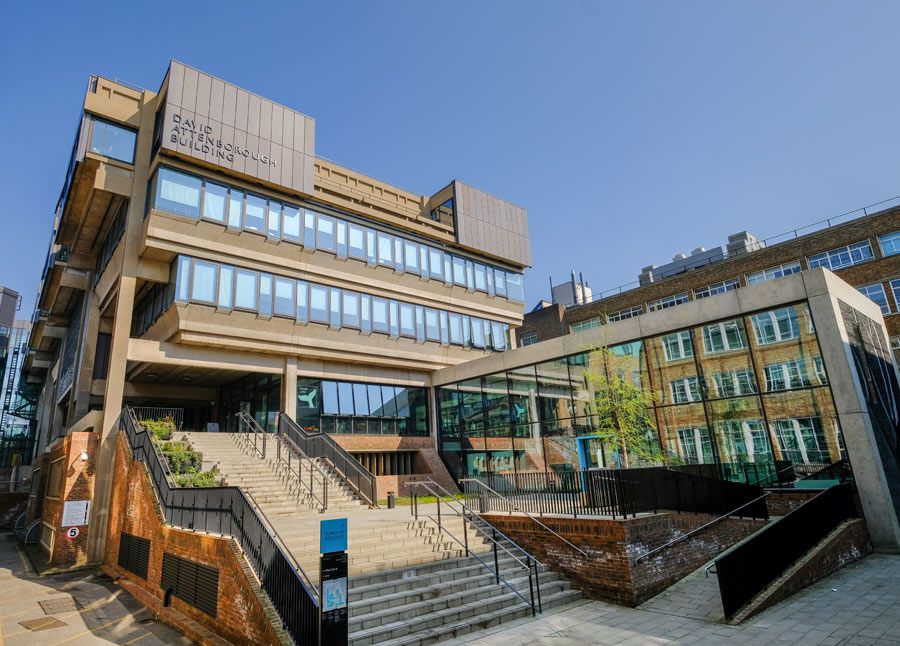 Named for the legendary naturalist and Cambridge alumnus whose films inspired its occupants, the building is home to the largest cluster of conservation organisations in the world. Part of the UK operations of nine charities and NGOs share the space with researchers from several University departments.
Vira currently heads up the University side of things, as Founding Director of the University's Conservation Research Institute, where he works closely with Cambridge Conservation Initiative Director and founder Dr Mike Rands. Vira is a political economist by trade, and studies the 'ecosystem services' through which nature sustains humans.
"Conservation messaging can get stuck on cuddly animals," he says. "But biodiversity provides us with basic sustenance through fisheries or through the bees that pollinate crops. It is richness of life that regenerates the soil and regulates water and flooding, not to mention the cultural and spiritual values that enrich our lives. These losses leave the planet a far more difficult place to inhabit."
Vira's colleague Professor David Coomes uses remote sensing technologies to monitor carbon storage in tropical forests – a key ecosystem service that contributes to climate change abatement.
Coomes recalls taking kids to an exhibit at the Cambridge Science Festival where they crawled into giant flowers searching for nectar (sweets) and emerge covered in pollen (glitter). "You can teach very young children about ecosystem services and they get it," he says.
Vira had his own ecological awakening as a boy in the Himalayas. "My classmates and I saw mountainsides dug up for limestone quarries. We heard of a local campaign – so we joined in, planting hundreds of trees." The campaign went to India's Supreme Court, who banned the quarrying, and Vira learned that "action must be taken".
He still works in the region to understand how its communities value ecosystem services. "We are just beginning to comprehend the fragile link between snow-capped mountains and water supply, hydroelectricity, agriculture and the lives of one billion people nearby. It's a simple question: where does your water come from, and what is that worth to you?"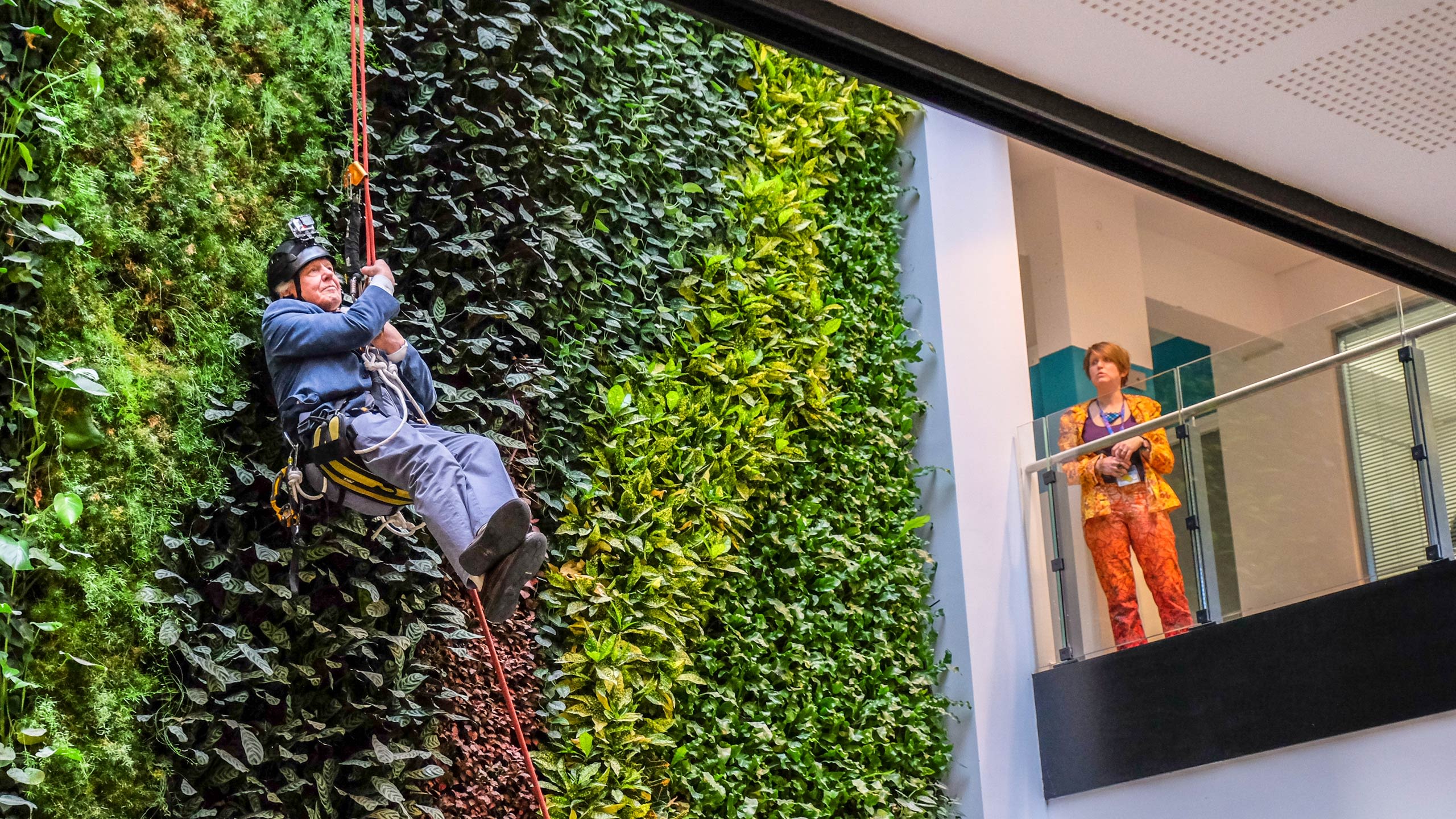 Earlier this year, social scientist and DAB resident Dr Chris Sandbrook published data from the largest survey of conservationists yet undertaken. Ascribing monetary value to nature emerged as one of the field's most contentious issues, with some 61% believing economic arguments are risky.
However, many see it as a necessary tactic for persuading humanity to overhaul the systems driving destruction, and 'natural capital' is starting to permeate policy lingo. The UK government now believes the country's pollinators are worth £680m in improved crop productivity.
The Treasury has commissioned the eminent Cambridge economist Professor Sir Partha Dasgupta to lead a major review of the link between biodiversity and economic growth to be released autumn 2020.
"My overarching aim is the reconstruction of economics to include nature as an ingredient," says Dasgupta. "Vast intellectual energy is given to estimating Gross Domestic Product, but there is little quantitative data on human demand for natural goods and services – and the biosphere's capacity to sustainably meet it."
A basic example of the gaping hole in our accounting might see woodland destroyed to build a shopping centre. GDP records increase in produced capital but not depreciation of natural capital. National economies are judged to be thriving as their biological assets fall off a cliff.
Dasgupta takes his cue from Dickens when he argues that we live in the best and worst of times. Since 1950, life expectancy for the average person on Earth has increased by 25 years, and the average per capita wage has more than quadrupled. 
"If God gave me the option of being dropped into any point in history, I would still choose a time in the last 70 years," says Dasgupta, who advised Pope Francis prior to the papal encyclical on the environment. "We have done so well in so many ways, but it has been at the expense of the future."
He points out that if you take GDP to be a rough indicator of the extraction and pollution that accompanies production and consumption, there has been a more than 12-fold increase in our impact on the biosphere since 1950 – a year often designated as the start of the Anthropocene.
During this time, the planet's population has leapt from 2.5 billion to 7.7 billion. A significant aspect of his work is the development of an economic demography rooted in nature, culminating in his 2019 book Time and the Generations. Dasgupta explored these ideas at the University's 'New Malthusianism' event in December 2018 (watch below).
In 2017 he published a paper with UN demographer Dr Aisha Dasgupta (his daughter) in the journal Population and Development Review, in which they attempted to calculate the number of people the biosphere can sustainably support with a degree of comfort. The conclusion was 3.5 billion, the population size of the late 1960s.        
"This is far from a definitive answer, and more a way to concentrate attention on the question," says Dasgupta. "The numbers we used are crude, but there's so little available. Ecosystem services are simply absent from most national statistics."
Ballooning populations bring ever-greater demand for food. Expanding the footprint of farming – which already covers half of all agriculturally useable land on the planet – is now the most significant threat to endangered species, as ancient wilderness is converted to monoculture crops and cattle feedlots.
The question of how to feed the world without costing the Earth goes to the heart of conservation. Many say farmers must share their fields with wildlife – reinstating hedgerows and ponds, reducing chemicals – even if output is curbed. The biologist Professor Andrew Balmford argues differently.
"Measures that lower farm yields mean ever more land has to be farmed to meet food demands," he says. "Our evidence shows the least bad approach for biodiversity is to wring as much food as sustainably possible from the land we already farm, and in doing so spare more habitats from the cow and plough."
One study led by Balmford suggests that if land spared in the UK through intensive farming was used for woods and wetland, the resulting sequestration of carbon could potentially offset almost all national emissions from farming by 2050 – alongside providing a massive boost to biodiversity.
"As conservationists, we can't afford to be overly ideological"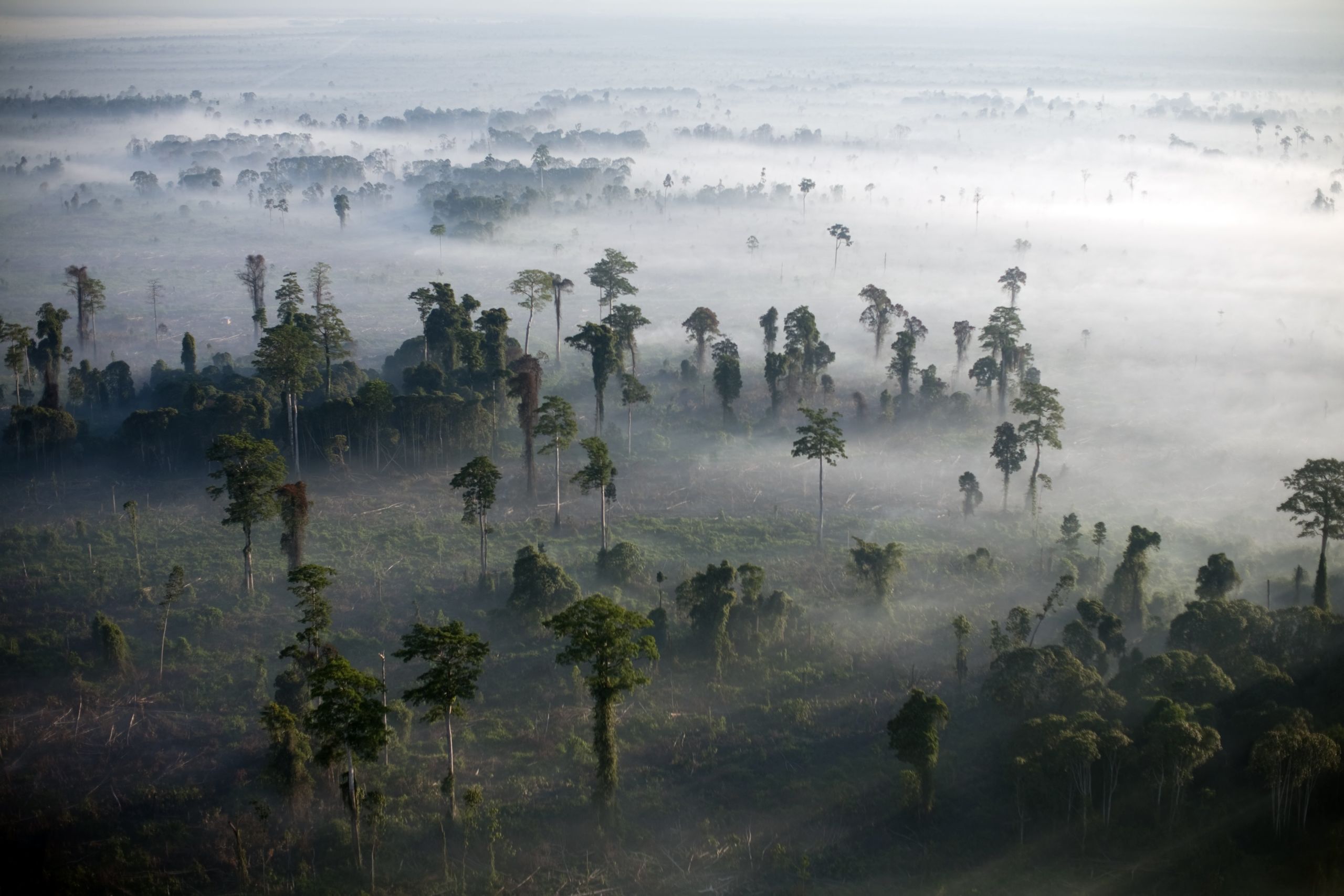 Another study looked at agricultural sectors across four continents – from Asian rice to Latin American beef – and concluded that, per portion of food, high-yielding was often better than alternatives (e.g. organic farming) for environmental outcomes such as soil retention and nutrient pollution.
"As conservationists, we can't afford to be overly ideological," says Balmford. "We have to be agnostic and compare options based on what counts." More recently he has been researching the European problem: a continent with such deep agricultural history that some species now rely on low-yield farmland.
"Some areas require a three-compartment approach, where concentrated farming buys space for both natural habitats and some very low-yielding farmland. But humanity cannot afford the space that nature needs unless conservation is allied to high-yield production."
His group is building profiles of policies that can tie increased yields to habitat protection – mechanisms such as land-use zoning, reformed farm subsidies, and access to credit made conditional on strong environmental stewardship.
Some intensively farmed crops do contain opportunities to aid biodiversity without affecting yield. Oil palm, for example, is much maligned for its massive plantations that encroach on rainforests.
Dr Ed Turner points out that oil palm is far more productive than most other vegetable crops – "it needs five times less land than almost anything else to produce the same amount of vegetable oil" – making it a vital one for meeting food demand while sparing land.
He works with major growers in Sumatra to run experiments that help industry understand how much biodiversity can be injected into plantations while maintaining – and even increasing – yields. "It's about managing crops with the right amount of untidiness."
Turner and team found that boosting the range of understorey plants led to more predatory insects and leopard cats acting as pest control for crops. It also helped with soil nutrients, reducing the need for expensive herbicide. These are all ecosystem services at work. 
"We need to feed people in ways that are economically and ecologically sustainable, and oil palm can be part of that. Plantations must go on already degraded land, but those that exist can harness nature for the benefit of farmers and biodiversity."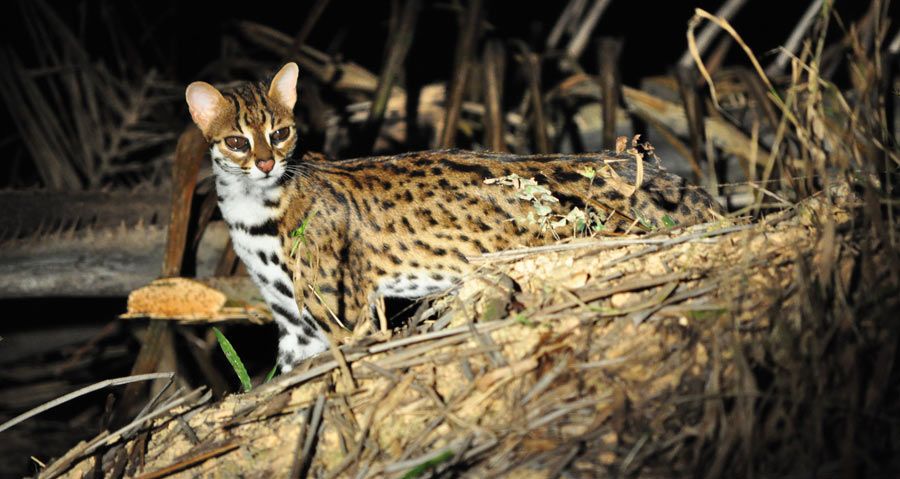 The central dilemma of food security stretches well beyond number of mouths. What each of us chooses to eat is part of the drumbeat that dictates natural devastation rates, and gargantuan tracts of wilderness are lost in the name of meat-heavy diets.
PhD researcher Emma Garnett would "love to be in the jungle counting butterflies. But I think we need to be studying people instead to protect nature. We're causing the problems." So she fulfilled a different wish familiar to academic reveries by experimenting on students.
Garnett – who is supervised by Balmford, Sandbrook and public health expert Professor Theresa Marteau – worked with several Cambridge colleges, gathering data and testing dining hall arrangements to see if she could 'nudge' undergraduates away from meat and toward vegetarian. "We've got to make the right choice easy," she says.
The collegiate set-up in Cambridge enabled Garnett to conduct one of the largest studies on sustainable food choices. She found that upping vegetarian options cut meat consumption without denting sales – particularly among the most carnivorous – and identified the optimal positioning of dishes to bolster plant-based eating.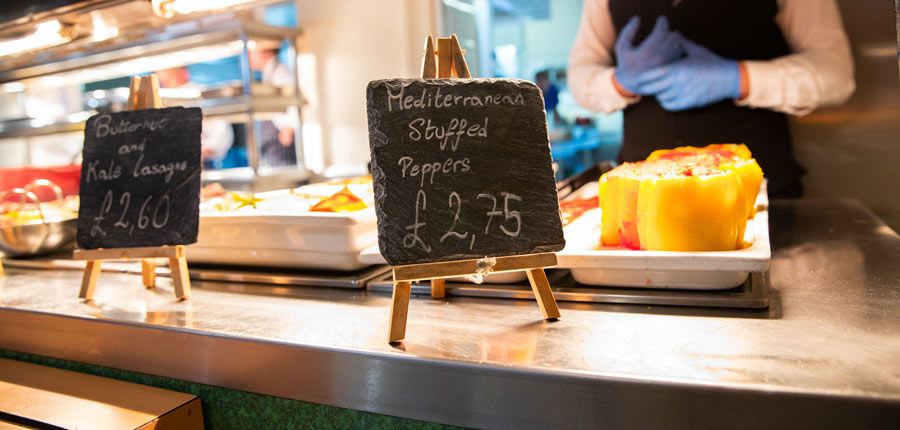 Inspiring the next generation of conservationists, "giving them the intellectual and applied skills to be effective agents for change", is one of the most important things Cambridge can do, according to Vice-Chancellor Professor Stephen Toope. 
Nestled underneath the DAB is the Museum of Zoology. PhD researcher Kate Howlett works with the Museum team to build a picture of biodiversity in UK schools, how it relates to kids' mental health and physical health. "I'm also interested in whether actively involving children with research affects their engagement with science or nature," she says.
Many DAB researchers guide undergraduates through their own investigations. For example, Imogen Cripps has stayed on after graduation to see her work on food pricing and ecological damage become her first publication. Every spring, the DAB hosts a student conference on conservation science.  
"We want to create a global community of conservation leaders who support each other"
But perhaps the essence of this future-building philosophy is the flagship Masters in Conservation Leadership. This one-year course, open to those with at least three years' experience in the field, is hatching the pacemakers of biosphere preservation.
"Conservation has long been run mostly by biologists who find themselves in leadership roles, taking decisions on things like strategy, communication and lobbying without effective training in such areas," says course leader Chris Sandbrook. "The Masters was created to fill that gap."
Every partner organisation within the DAB helps to teach and train each cohort of carefully selected students, including placements and one-to-one mentoring. Since starting in 2010, the course has 144 alumni from over 70 nations. Most hail from the global south, returning home to promote conservation after their year-long dip in the DAB.
The first major gathering of the alumni network of the Cambridge Masters in Conservation Leadership, in 2018. Dr Chris Sandbrook stands to the left of Sir David Attenborough at the front of the picture. Credit: Sir Cam.
The first major gathering of the alumni network of the Cambridge Masters in Conservation Leadership, in 2018. Dr Chris Sandbrook stands to the left of Sir David Attenborough at the front of the picture. Credit: Sir Cam.
Alumni such as Odacy Davis, who became Deputy Commissioner for Guyana's protected areas after leaving Cambridge in 2016. She is now developing conservation courses for the University of Guyana. Two-thirds of current Masters students receive on full or significant partial scholarships, and applicants from countries rich in biodiversity but poor financially are given priority.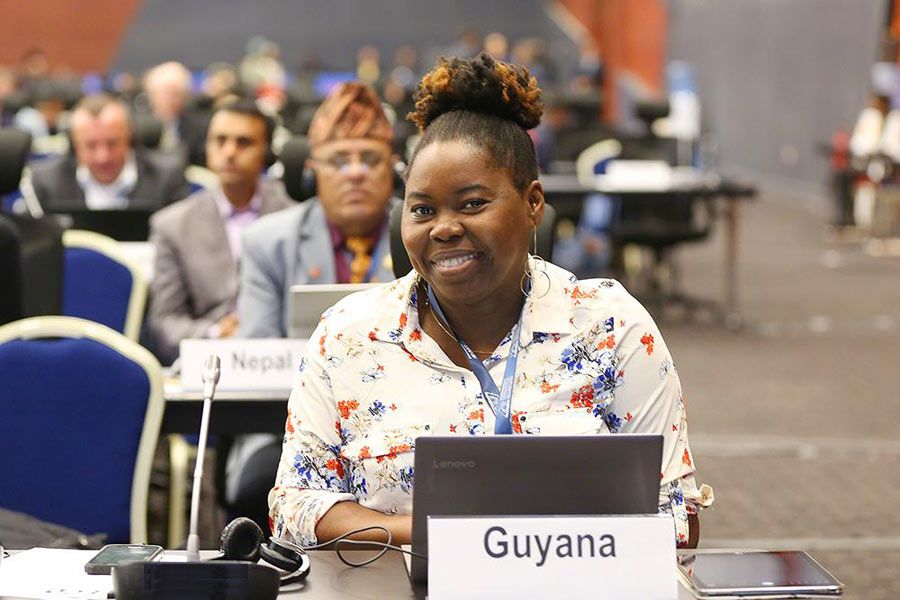 For Sandbrook, this diverse group often feels like the soul of the DAB, "lifting up the rest of us", and the course's strength lies not only in lessons learnt from conservation heavyweights, but also from each other. "The first thing we do with a new cohort is take them to the Norfolk Broads for three days," he says.
"We introduce them to a UK protected area, but also start a bonding process that lasts long after they leave us. We want to create a global community of conservation leaders who support each other, sharing stories of failure and success." Last year, 121 course graduates returned to Cambridge for the first alumni conference.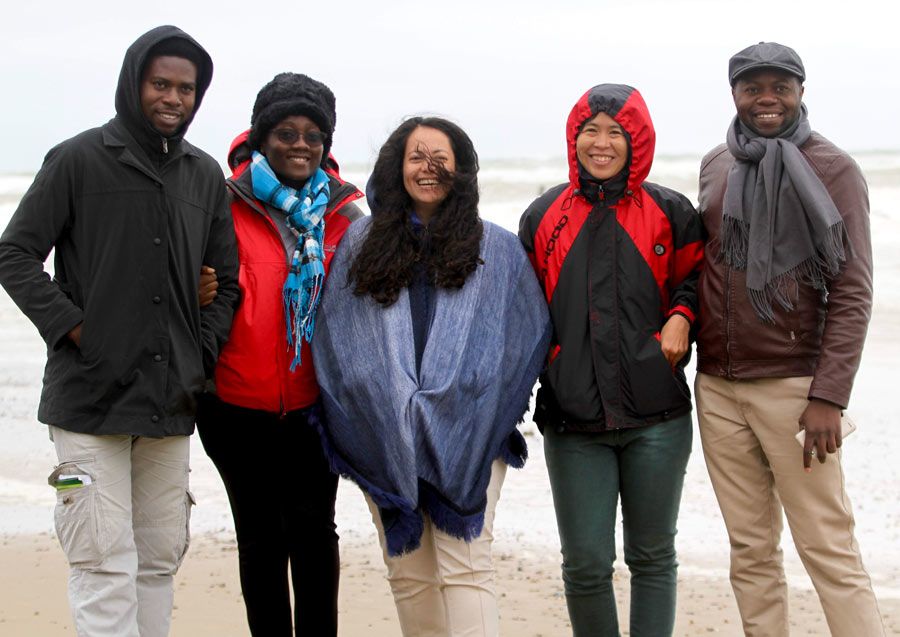 A focus on climate change as the principal ecological emergency has encouraged thinking around technological fixes. But, while technology may help us find smarter ways to live, the species extinction crisis will not bow to a Deus ex machina.
Dasgupta argues that incentives for innovation work against nature, a free and seemingly limitless resource. Think of the bulldozers and fishing trawlers that brought us fast and cheap food and material while exhausting the biosphere.
To preserve the diversity of species we need to change the way our own thinks. It means changing how we operate our systems and institutions. It means recognising models for coexistence, rather than domination and exploitation. It means rethinking how we value nature. It means changing our approach to growing and eating food. And it means training and championing the future protectors of the planet. 
---
Snapshot: The human geographer
Dr Rachel Carmenta's research takes her to an Amazonian 'RESEX' area, where people who have been there for generations are allowed to farm. "They have smallholdings to grow bitter manioc, they hunt and fish, and every interaction revolves around the landscape."
Carmenta's research project analyses the forest cover associated with different conservation and development interventions in the Amazon. Her focus is expanding performance measurements to capture the wellbeing of those living on the land.
"Identities, attachments and relational values are derived from interactions with place," says Carmenta, from the UCCRI/Geography Department. "If you fish every day with cousins, and teach your children, it's not just food but your social fabric."
A RESEX is 'zoned' land where small-scale traditional agriculture is permitted. The team is also working with people in buffers of "fortress-style" protected areas, as well as those who find themselves "surrounded by a sea of soy" when big agribusiness encroaches.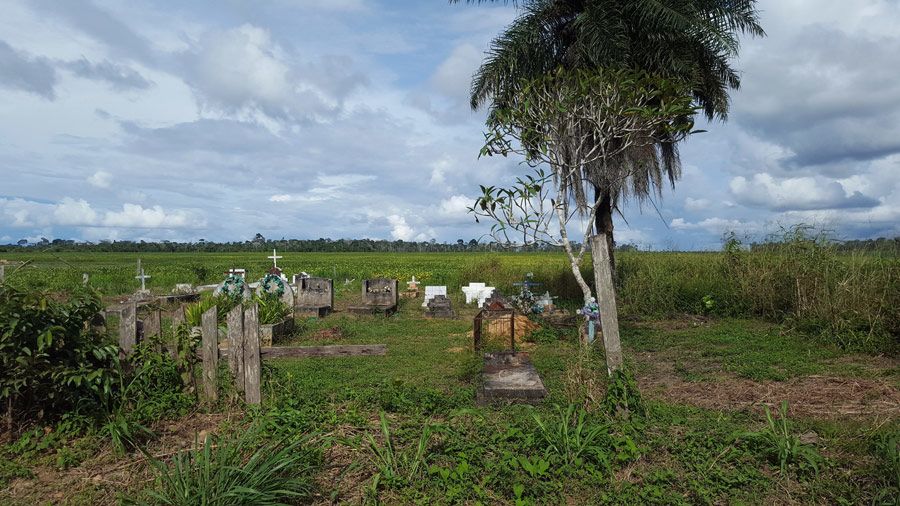 "We want to understand the impact of strict protection, intensive farming and integrated approaches on deforestation – but also how these interventions impact people's relationship with the land."
Carmenta also studies the social impacts of uncontrolled tropical wildfires. "The fires are a burden to people and nature, incurring lost crops, devastated landscapes, and impaired livelihoods and wellbeing. Recognising this humanitarian dimension is not only an ethical imperative, but could be part of a more emotive and powerful language for change towards fire-free futures."
---
Image credits (in order, and unless otherwise listed):
Destruction in the Amazon. Joao Laet/AFP/Getty Images
David Attenborough abseiling down the 'green wall' during the opening of the building bearing his name. Credit: Sir Cam.
A logger in Fresno County, California, in 1972. Credit: US National Archives.  
A Philadelphia junkyard in 1973. Credit: US National Archives.
Amazon forest. Credit: Robert Nickelsberg/Getty Images
Sir David Attenborough with former Cambridge V-C Prof Alison Richard at the launch of the building bearing his name. Credit: Sir Cam.
Kid dressed as bee at 'plant power' event in the Cambridge Botanic Gardens. Credit: Sir Cam.
Rachel Carmenta. Credit: Nick Saffell