Digital manufacturing
How a 'shoestring' approach pioneered by Cambridge researchers is helping smaller UK manufacturers to go digital and reap the rewards of the Fourth Industrial Revolution.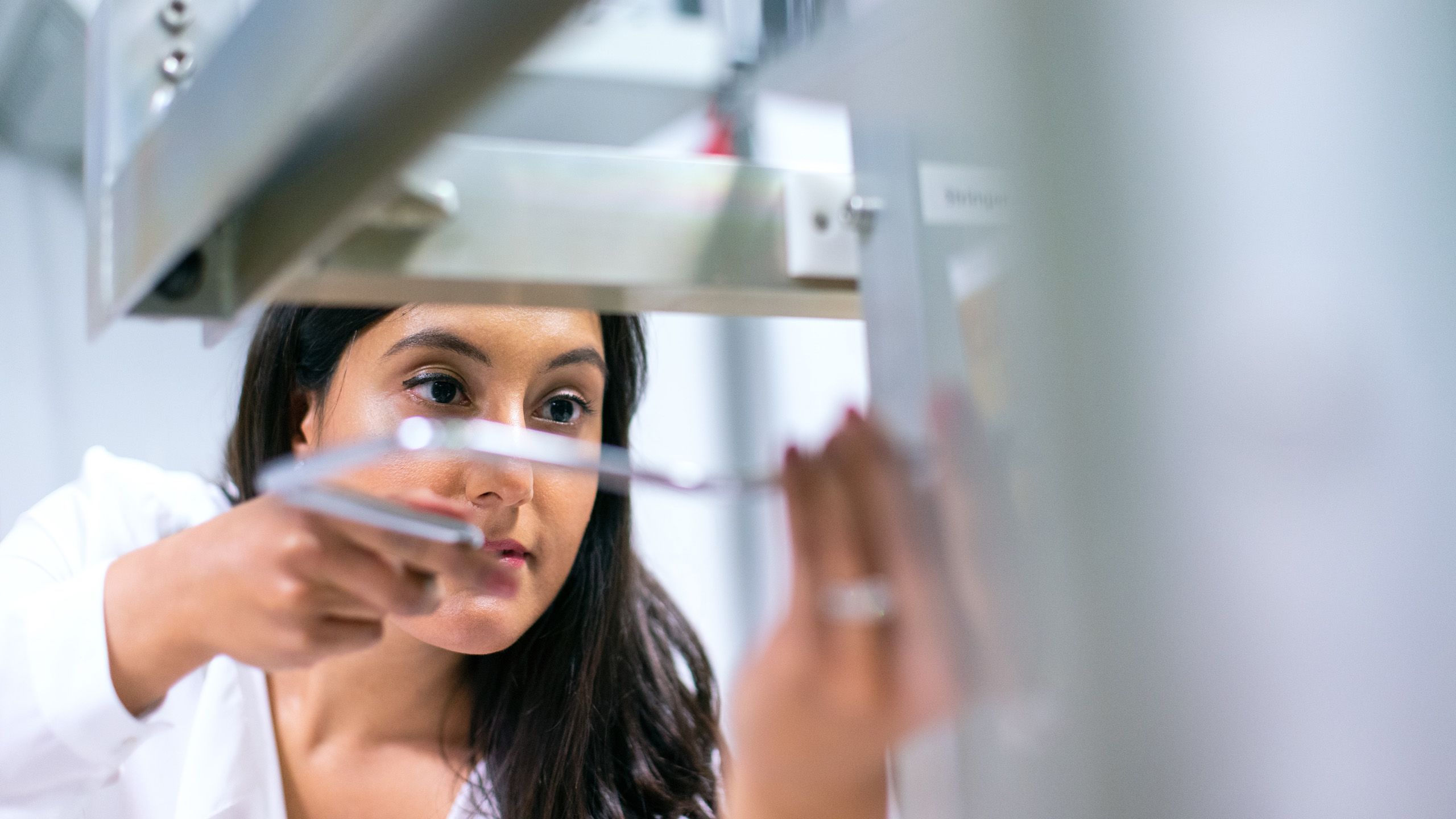 Impact at a glance
'Digital Manufacturing on a Shoestring' is an approach developed by Cambridge's Institute for Manufacturing to help smaller manufacturers adopt digital technologies using off-the-shelf, low-cost and openly available tools.
Industry partners taking part in the programme have doubled in the past year to 56, and 14 have successfully started or deployed a 'Shoestring' solution to increase manufacturing efficiency.
By offering a hands-on approach, the programme is helping company staff become more confident with digital decision-making and investment.
"I believe that the Shoestring approach is a breath of fresh air. It offers straightforward, relatable solutions for small- and medium-sized companies, improves skills within the workforce and inspires investigation into further opportunities for implementing value-adding technologies."
Four years ago, Professor Duncan McFarlane realised that small manufacturing companies were bewildered by the potential for digitalisation within their organisations and didn't know where to start. He founded the 'Digital Manufacturing on a Shoestring' programme at Cambridge's Institute for Manufacturing (IfM). Here, he tells us how the companies his team has helped are now spreading the word that digital technologies are far simpler than they look.
On a visit to Australia in 2016, I went to a series of Industry 4.0 workshops exploring digital solutions for manufacturing. I spoke with several small companies who told me that the ideas being proposed were all very well, but that they didn't address any of their needs: 'It's too big, it's too expensive, and it's all about new tech. Our needs are much simpler.'
They had a point: why were all the solutions available to industry – automation, digital tracking and monitoring, Internet of Things – so expensive and so complicated?
Consumer technologies such as phones and cameras and other smart devices were becoming cheaper and more readily available. Why couldn't industry use them? Why couldn't you build something with a GoPro camera and a low-cost computer like a Raspberry Pi, for example?
Back in Cambridge, I scratched my head, and started talking to companies about their needs. It seemed like there was some mileage in looking into the notion of doing things cheaply and simply for small manufacturers.
Then in early 2017 a student – Chris Barton – came to see me and said he wanted to build a smart fridge in six weeks. A fridge that could sense the age of the produce it held. I told him it wasn't possible, but he disagreed. 'I can get all these cheap components and download some free software on the web and more or less build the whole thing in six weeks,' he said. And he did.
It's taken us years to develop automation projects and yet this student, despite his limited experience, was able to do it fairly easily. The idea around developing very low cost digital solutions for small companies started to take hold.
Meanwhile, the Made Smarter Review, an independent analysis of industrial digitalisation commissioned by the UK government in 2017, stated that greater digitalisation of industry could add £455 billion to the UK economy, improve productivity by 25% and increase manufacturing sector growth by between 1.5–3.0% per annum.
The potential was clearly huge. But cost, risk, complexity and a potential lack of relevant digital skills were all hampering these efforts.
Building a catalogue of digital solution areas
In 2018, we established Digital Manufacturing on a Shoestring in partnership with Svetan Ratchev from the University of Nottingham, several industrial supporters and funding from the UK Engineering and Physical Sciences Research Council.
We set about trying to help companies who were really struggling to understand the whole notion of digitalisation, how it applied to them and where they could best benefit.
Simultaneously, we set out to survey and classify all the very low-cost technologies and organise them into a set of solutions to meet the digital solution needs of small manufacturers. Our idea was to assemble solutions from 'building blocks' that could be reused, adapted and combined repeatedly.
Supported by the IfM's excellent lab facilities and our long history within the digital manufacturing realm, we began building prototype solutions that used affordable components. For example, using consumer grade microcomputers, like the Raspberry Pi and low-cost sensors, all of which could be housed in industrial-proof casing, protected from the factory environment and combined with user interfaces from open source or other openly available software.
We ran workshops with over 300 companies and talked to them about their business priorities and barriers to growth, and the way in which different digital solutions could help address them. From this, we extracted a list of 59 digital solution areas that address the needs of small businesses.
We call this the Shoestring solution catalogue and believe it's the first of its kind. By addressing some of the common operational challenges companies face, the catalogue reduces the need for deep technical understanding and provides a simple, viable route towards digitalisation. And it helps to overcome that understandable initial scepticism — a scepticism not dissimilar to how I felt back when that student first proposed their low-cost smart fridge.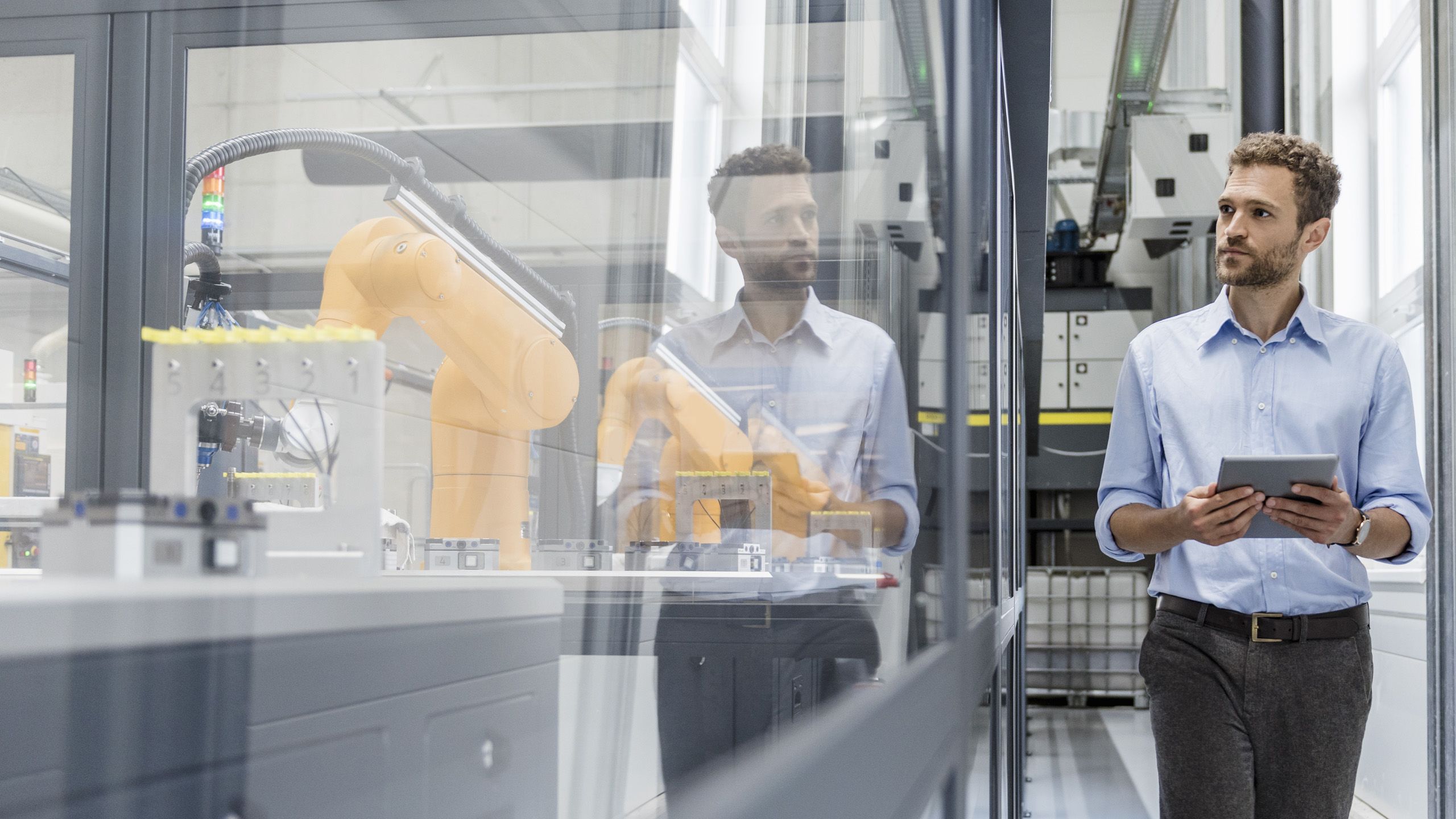 Case study 1
Craig Mayoh, Operations Director at Kemdent, a dental manufacturer based in Swindon, Wiltshire, explains that after deliberating about how to incorporate digitalisation into their processes, Kemdent approached the Shoestring team to see if they could help. Within several months they had implemented a digital solution onto one of their production lines, improving the efficiency and quality of their operations, and giving their staff the confidence to digitalise more processes across the company.
"It has been easy to deploy, relatively low-cost, low-risk and it has given the staff something new to engage in. It has given us a great introduction into digital manufacturing."
Carl Dean, Engineering Director at PCML Group, explains why it's been beneficial for his precision engineering company in March, Cambridgeshire, to be involved in the Shoestring project. He says that Shoestring's low-cost solutions are important to help small and medium-sized enterprises get a flavour of what is possible in a market where many digital solutions are costly.
"If we can help being involved in these processes and these processes can be rolled out to other businesses across the country it means that a lot of people can actually win out of this project."
Case study 3
Simon Wadsworth, Director at David Smith, a construction manufacturer based in St Ives, Cambridgeshire, is already enjoying the immediate benefit of a Shoestring solution in giving the company much more visibility of what's happening on the shop floor at any one time. They now plan to add another solution, digital job cards, and reap even more rewards as they gradually digitalise their peripheral processes.
"[Shoestring] made it very easy for us to take the first steps and it has taught us a lot about what we need to do to make a system like that work. It was a very simple way for us to get started on a project at very little cost."
Spreading the word
Nationwide support for Shoestring is growing, with industry partners doubling to 56 in the past year. To date, 14 industry partners have successfully started or completed a pilot with a Shoestring solution and the feedback has been overwhelmingly positive. We've found that once one solution has been successfully applied, industry partners are keen to try the next one.
In the next three years, we want to support self-sustaining roll-outs across the UK so that regions can develop their own local Shoestring programme.
We want to develop an online portal giving users and developers access to the Shoestring solution configuration platform, pre-configured solutions, training and how-to guides; a community platform and installer directory; and Shoestring training and education programmes for small and medium-sized manufacturers, service providers, apprentices, trainees and students.
"In the longer term, there is an opportunity for Shoestring to have a significant influence on the industrial digital ecosystem in the UK and elsewhere."
The structure we're building will support real, meaningful engagement with stakeholders — not just industry but national and regional associations, education providers and solution providers. This is to ensure that Shoestring not only has an impact within companies but also across the wider manufacturing sector. This encompasses the current and future workforce —we're adapting Shoestring's tools to support Further Education Colleges with their education programme and industry engagement, helping to prepare students and apprentices for the world of work.
What we've learnt is that it's about organising and involving a small business in the digitalisation process, rather than just providing them with solutions and hoping those solutions meet their needs.
It's about a cultural shift — a changing and opening up of perceptions on how to see digitalisation and its relevance for even the smallest of organisations.
And just like the smart fridge which was quicker and easier to develop than I could have imagined, our manufacturing partners are discovering that piloting a Shoestring solution is a fast and painless way to dip their toe into the "digital water"!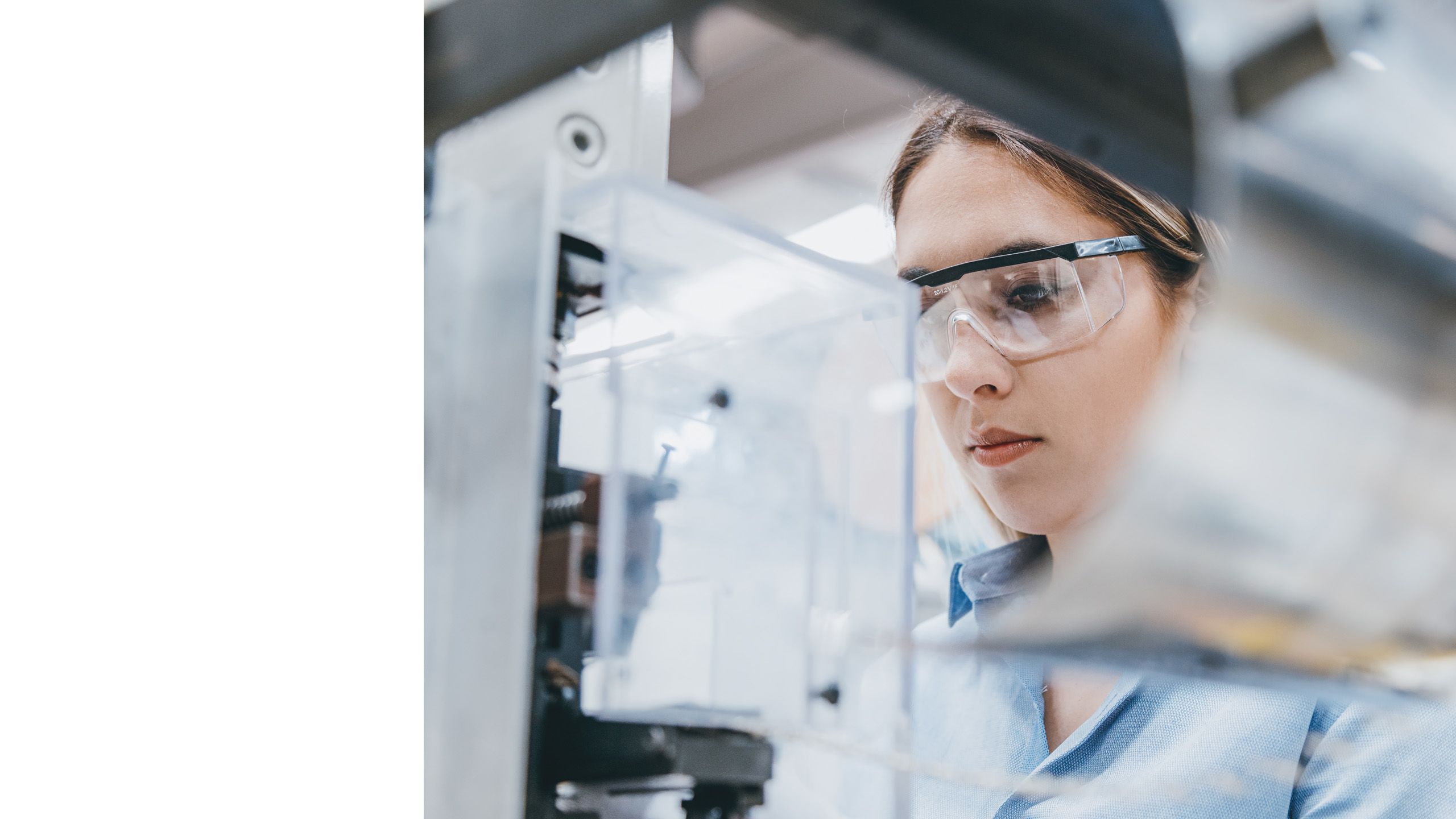 Duncan McFarlane is Principal Investigator and overall Lead for Digital Manufacturing on a Shoestring. He is Professor of Industrial Information Engineering at the Cambridge University Engineering Department, and head of the Distributed Information & Automation Laboratory within the Institute for Manufacturing. He has been involved in the design and operation of industrial automation and information systems for 30 years. He is a Fellow of St John's College.
The text in this work is licensed under a Creative Commons Attribution 4.0 International Licence and was first published in longer form by the IfM.
Written by Elizabeth Tofaris.
Designed by Louise Walsh.
Images by ThisisEngineering RAEng on Unsplash (banner); Westend61/Getty and serts/Getty (background images).