Counting
on maths
One team's mission to raise humanity's next-generation problem solvers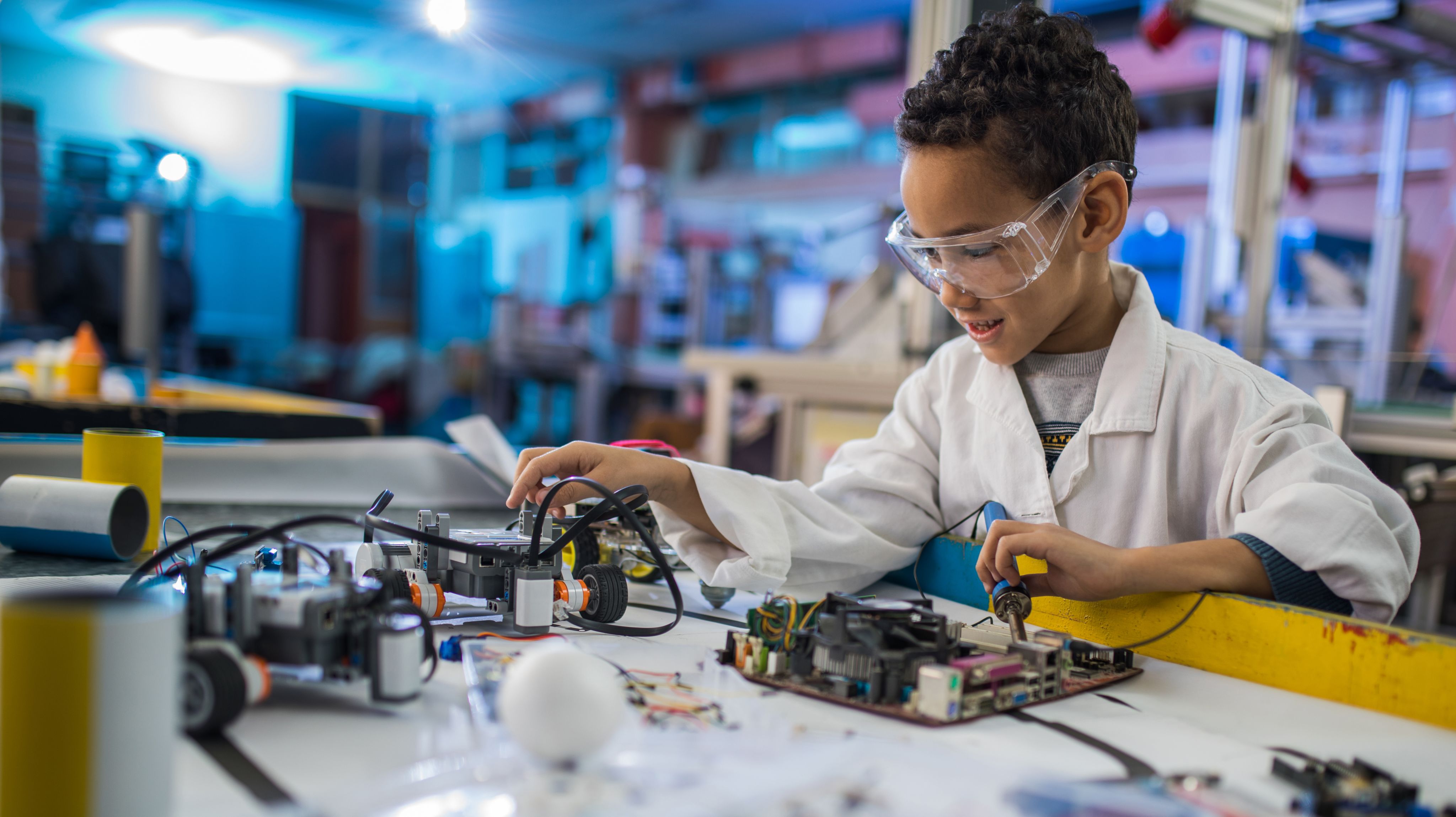 The world needs more people who can think mathematically to solve its mounting problems.
This is what drives the researchers behind
NRICH
, Cambridge's flagship maths outreach project.
Now celebrating its 25th anniversary, NRICH spent the last two years in unexpected emergency rescue mode, helping learners in Covid-19 lockdown.
The team continues to support the post-pandemic catch-up effort but Director Dr Ems Lord also has her sights set on big plans for the future.
"Our online resources were getting over a million page views per week," Lord recalls. "We were ready from day one of lockdown, and the huge response showed just how much that was needed."
In Spring 2020, the UK Government highlighted NRICH resources to schools and the team contributed to the BBC's heavily used Bitesize maths resources.
Between March and September 2020, nrich.maths.org registered a 95% increase in UK visits compared to the previous year. In the 2020–21 school year alone, the site attracted just under 33 million page views.
"We were about to publish new resources for schools which had been a huge amount of work," Lord recalls. "We just dropped that and started gathering all the resources we knew families could do at home with buttons, counters, beans, whatever they had lying around, plus all the interactive games we had."
Maths at Home catered, and still does, for every key stage from early years to sixth form and went live the very day that England sent its schoolchildren home. The following Monday, visits to the NRICH website immediately surged.
Professor Colm-Cille Caulfield, head of Cambridge's department of applied maths and theoretical physics, says:
"The NRICH team had all the right skills, ideas and resources to respond to the pandemic. They pivoted amazingly to home learning and sorted out a huge amount of support for people across the globe. It was amazing to watch them do it."
NRICH, so-called because it seeks to enrich the teaching and learning of mathematics, has designed thousands of online resources for every stage of early years, primary and secondary school education.
Based at Cambridge's Faculty of Mathematics, the project has always shared its materials online, free of charge and without any barriers, internationally. Its current team of seven includes a researcher, experienced teachers and web developers.
NRICH focuses on building problem-solving skills, perseverance, mathematical reasoning, ability to apply knowledge creatively in unfamiliar contexts, and confidence in tackling new challenges.
The team designs what it calls 'low threshold high ceiling' resources to be accessible to all learners, encourage exploration and discussion.
NRICH has always had a penchant for fun titles and real-world set-ups, as in Dodgy proofs; Olympic Torch Tour, Wipeout; Egyptian rope; National flags; and Scratch cards.
In addition to its brimming reservoir of resources, the team posts live problems so students can share their solutions for publication on the site.
Recently, the team posted solutions to an odd numbers problem from a student at Buckler's Mead Academy in Somerset, a British School in Oman, and the London Academy in Morocco. Teachers also regularly Tweet about using NRICH in the classroom.
Well done, Y2s! We're delighted that you enjoyed exploring this challenge, thanks for sharing your photos with our team.

PS If other classes would like to explore Chain of Changes too, here's the task, teacher notes and more examples of classroom work https://t.co/bZirUPGhJb https://t.co/gDhfxagrlL

— NRICH maths (@nrichmaths) March 9, 2022
Students are encouraged to visit the website themselves at home, not least during lockdowns, but NRICH has always seen working with teachers as the most effective and efficient way to serve as many young people as possible.
For this reason, the team provides specialist in-person and webinar training, plus resource-specific notes, for teachers to help them build lessons around ready-to-go tasks and maximise their impact in the classroom. The team also organises webinars for thousands of students from across the world.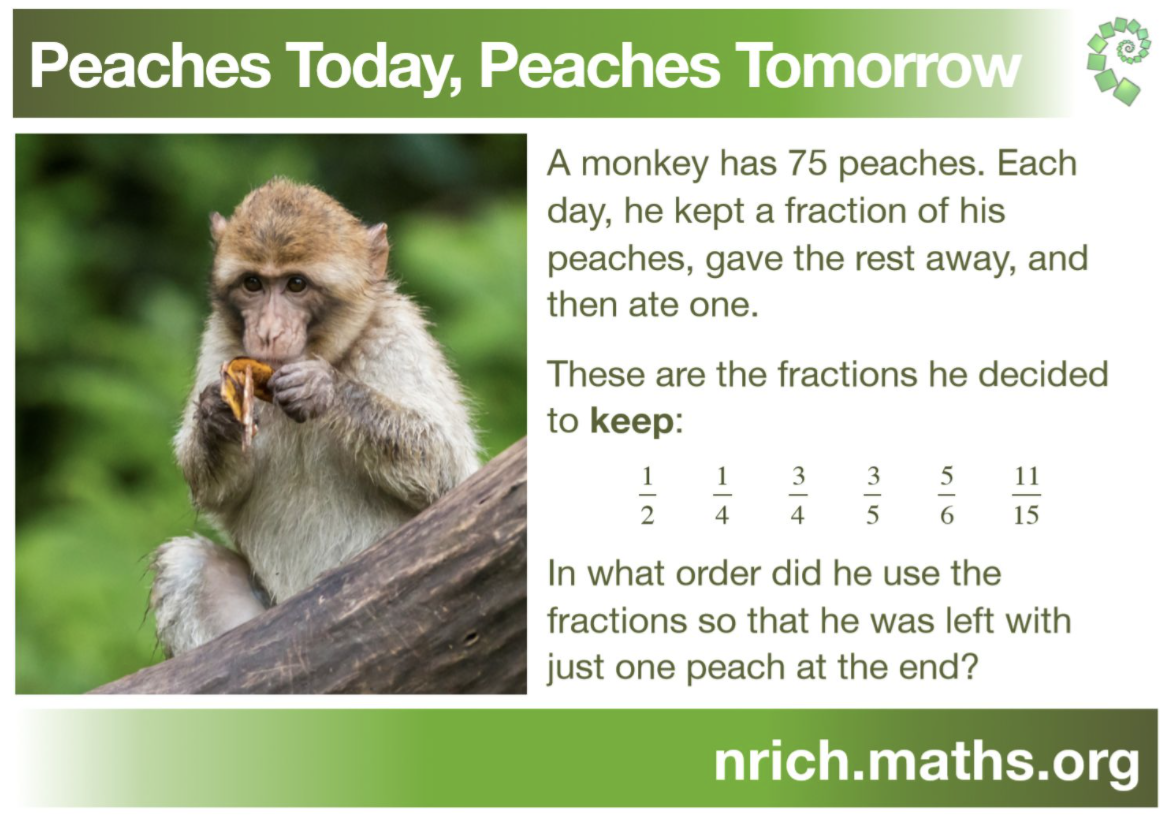 Education, education, education
Remember that speech? Well, back in 1996, around the time Tony Blair was declaring these priorities for government, researchers at Cambridge's Education Faculty were brainstorming what would become NRICH.
Ems Lord explains: "There's a long history of people sharing maths problems and solutions with each other, but that used to be slow and small-scale. When the internet arrived, colleagues at Education decided to create an online maths club."
"Meanwhile, researchers here at Maths were thinking about how to mark the new millennium with a public outreach project. It made sense to bring both together so today NRICH is at the heart of The Millennium Mathematics Project."
NRICH remains a collaboration between the two faculties. Lord took charge in 2015, following a career as a maths teacher, local authority consultant and head of one of the country's largest maths teacher training professional development programmes.
She was president of the Mathematical Association in 2019–20 and is a regular contributor to the All-Party Parliamentary Group for the Teaching Profession, as well as being a member of the Joint Mathematical Council and a founding fellow of the Chartered College of Teachers.
Complementing her work at NRICH, Lord uses her research fellowship at Clare Hall to identify ways to improve student outcomes, address the gender imbalance in mathematics study post-16 and widen participation in the subject.
Lord says: "As many children get older, their curiosity often dips. And in this country especially, there are pervasive negative attitudes towards maths, so it's important that we catch people young and sustain their interest."
"It's impossible to separate mathematics from imagination."
Dr Ems Lord
"How do you have a breakthrough if somebody isn't curious and thinking, 'I wonder if that's where the magic happens?' Imagination is how we go from just solving problems to posing even more ambitious questions and moving forwards.
"What's really special about NRICH is that we encourage children to problem solve in different ways, take different approaches, and use and apply their maths. And by doing that, when students leave school, they are truly ready to solve problems."
To take just one example, in Tree tops, a challenge aimed at 14–16 year olds, NRICH users are invited to enter the forestry business and work out the maximum profit that they could make after 100 years.
In 1996, Tony Blair complained that the UK was
"35th in the world league of education standards … They say give me the boy at seven, I'll show you the man at 70. Well give me the education system that is 35th in the world today and I will give you the economy that is 35th in the world tomorrow."
There have been significant signs of improvement since then, not least in mathematics. In 2019, the Pisa tests, run by the Organisation for Economic Co-operation and Development, ranked the country 18th for mathematics.
"The UK education system has done fantastic things," says Lord, "but big challenges remain."
She points out that while maths is now the most popular A-Level subject, only 6% of maths professors in the UK are female. "We still have a lot of work to do on that front. We need to ensure that the subject reflects the country's diversity in lots of other ways too."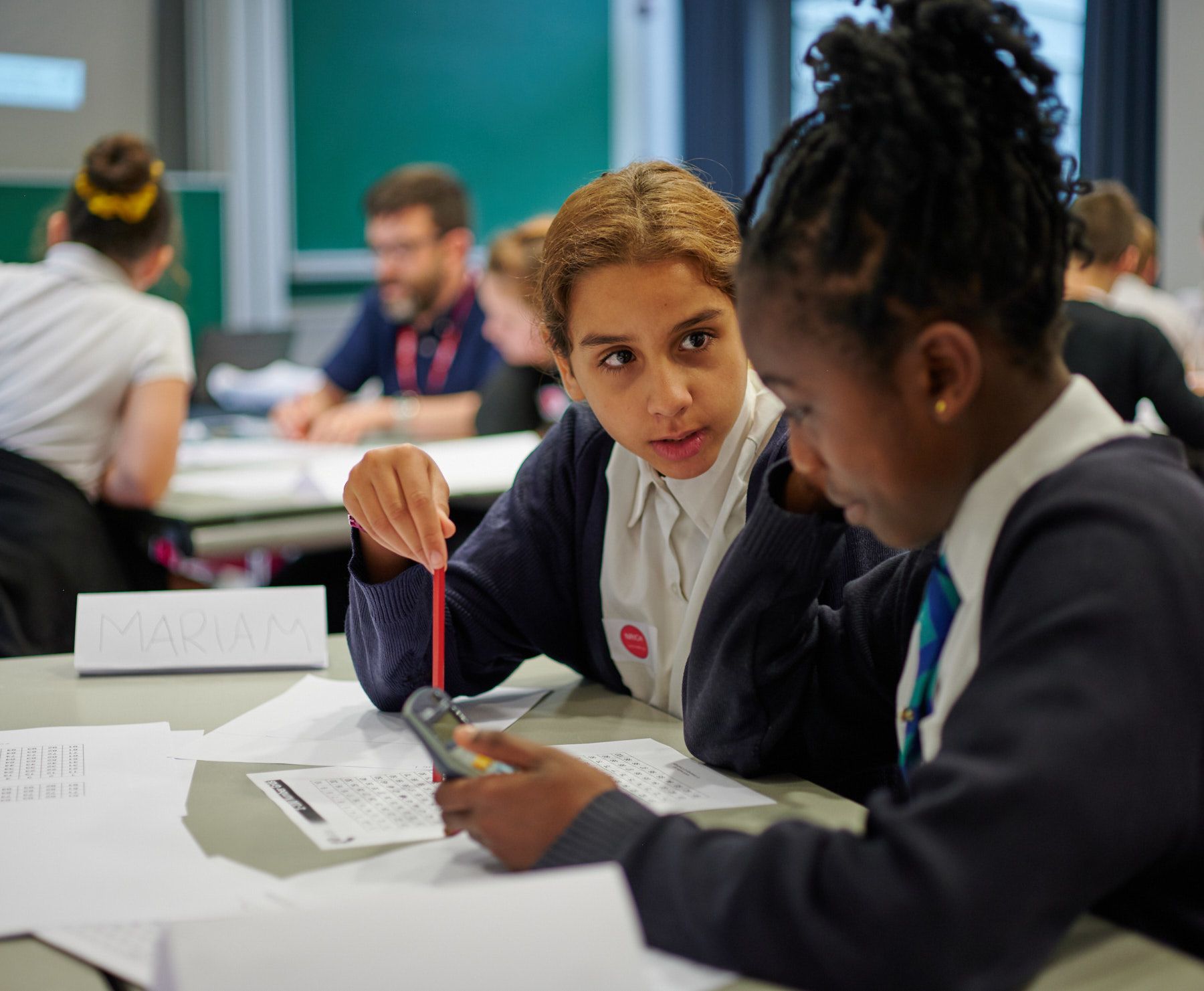 NRICH maps onto the national curriculum for mathematics, which currently has three major strands: fluency, reasoning and problem solving. But even Ofsted, the school inspectors, admit that there isn't enough emphasis on problem solving. If this is going to change, schools, students and policy makers will need to make even greater use of NRICH.
"Yes, we can improve exam performance," says Lord, "but our ultimate goal is to help students to think flexibly and solve problems."
"In the UK, assessments at primary and secondary schools focus on number skills. These are important, of course. We need to know when our calculations are accurate, but we also need to value problem solving because that's what we face in everyday life. That isn't evident in our exams yet."
"There's a difference between passing an exam and thinking like a mathematician. NRICH focuses on the latter."
Ems Lord, Director of NRICH
At the same time, Lord thinks that the UK curriculum needs to put greater emphasis on developing collaborative skills, something which she has discussed with the All-Party Parliamentary Group for the Teaching Profession.
Lord remembers a six-year-old telling her that she couldn't work on a maths task with someone else because it would be cheating.
"I was horrified," she says. "Solving problems together is crucial. If you want proof of that just walk around our faculty and you'll find some of the greatest mathematicians in the world working in teams all the time."
Mark Dawes, an experienced maths teacher at Comberton Village College in Cambridgeshire has been using NRICH ever since it was launched.
"A problem is, by definition, difficult," he says, "so having high-quality problems that are really interesting, that create opportunities to try things out, and encourage pupils to share their ideas, that's extremely powerful. As teachers, we just don't have time to sit down every week to devise new problems of this quality.
"Even when I've already solved the problems myself, when I teach with an NRICH resource, my pupils almost always come up with something that I hadn't thought of, and that democratises the classroom."
"There are jobs that require a very deep mathematical understanding, but not everyone is going to become a computer programmer. What we do all need, however, is to be able to critically analyse what's going on around us, to make decisions based on data and reasoning.
"NRICH helps pupils to use the full range of their maths skills and opportunities to apply them. And it shows them how useful maths can be in so many different ways."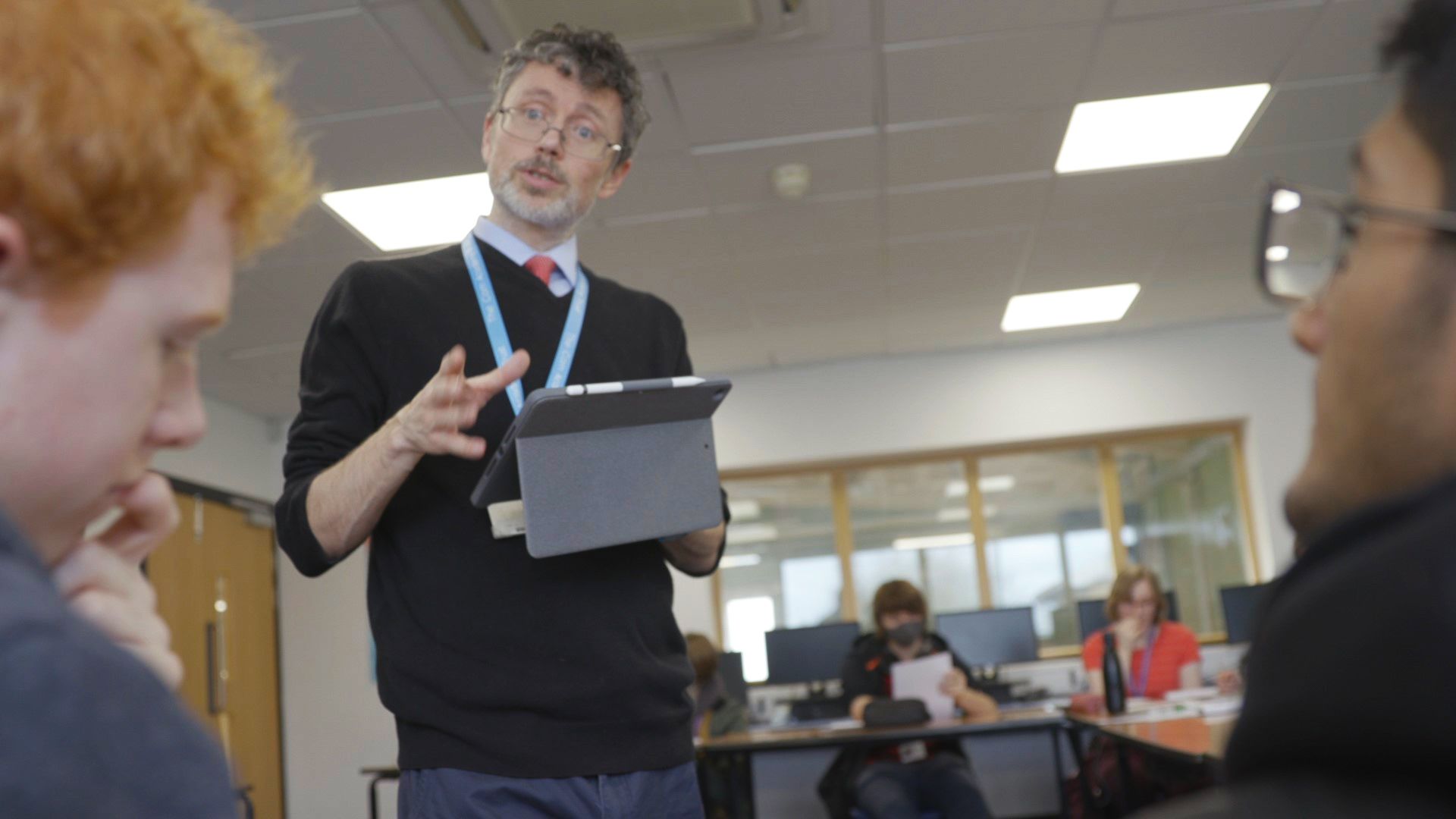 Going forwards, Ems Lord hopes to work even more closely with government to ensure that future generations have the problem solving skills that they will need.
She says: "Whether you're fighting the spread of infectious diseases, trying to prevent climate change or adapt to increasing automation at work, you need people with curious minds who can work flexibly, make connections and collaborate. And that's why NRICH is so important."
Professor Caulfield agrees: "We need to embed mathematics, and an understanding of how it plays a role in absolutely everything, in our education system.
"NRICH teaches people to think like mathematicians and learn how to solve problems, the kind of problem-solving that will allow us to have a sustainable and healthy society."
Professor Colm-Cille Caulfield
"As the internet and all of its data become more important in our lives, we have to adapt to cope with that.
"Understanding how mathematics underpins data and how you use it to solve problems is exactly what NRICH communicates to every child."
Julia Gog, Professor of mathematical biology at Cambridge and another long-term NRICH supporter, says:
"The pandemic has shown that mathematical literacy for everyone is more important than ever.
"The more you have, the more you can make sense of what is happening around you, ask the right questions and make informed personal choices."
Ems Lord sees an exciting future for NRICH. In the medium term, the team will be working to make it even easier for teachers to deliver sequences of lessons which develop and embed key transferable skills among their students.
Longer term, they hope to harness advances in AI, and adapt work already being done in the Maths Faculty on medical imaging, to make NRICH more responsive to how individual students think.
Lord says: "When a student gets stuck, we want to our resources to be capable of prompting them with personalised next steps, offering different visuals and approaches. This will take time, but we need to aim high and tap in to the research happening around us."

...visit our interactive map to find out how.
Find out how you can support NRICH here.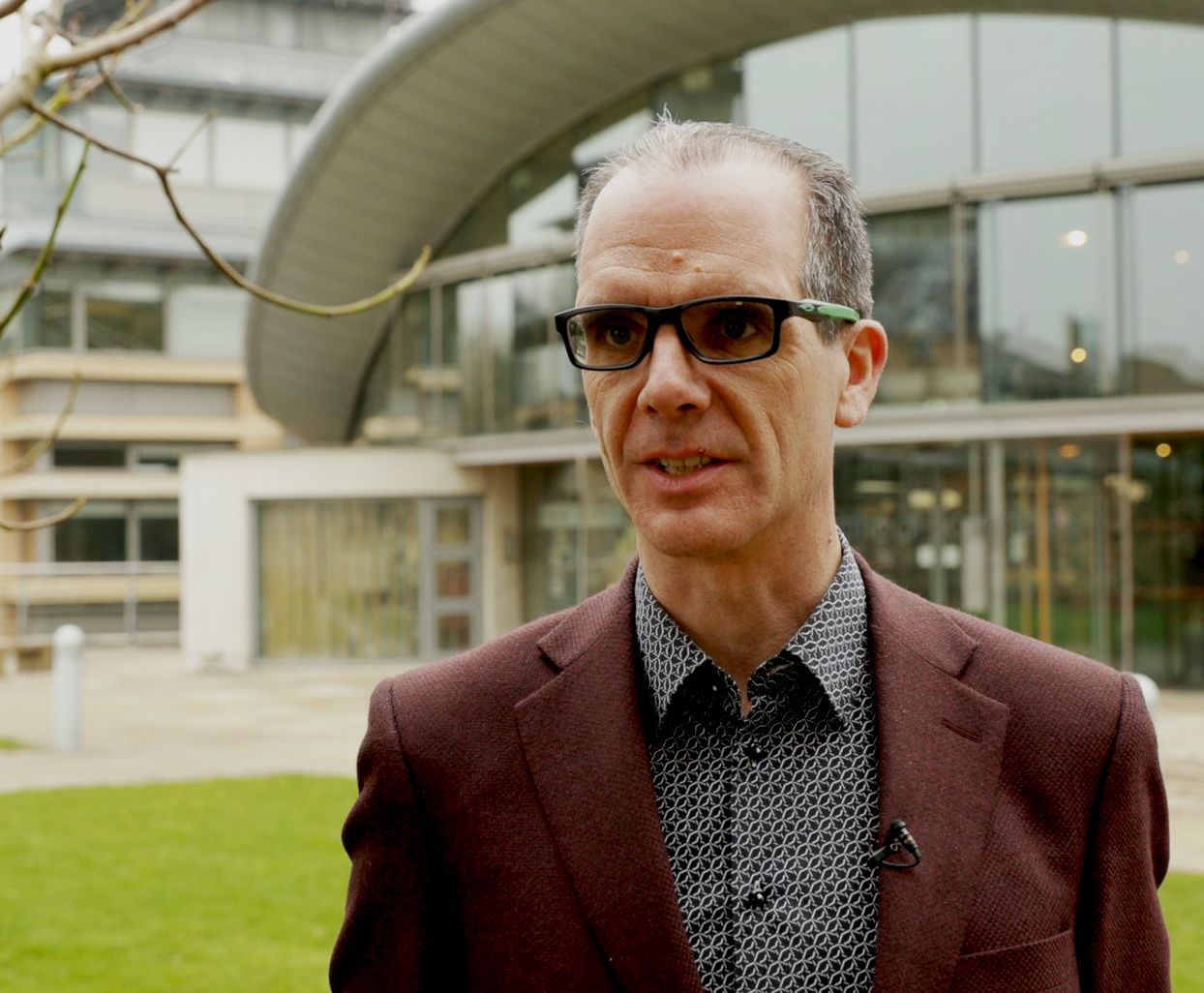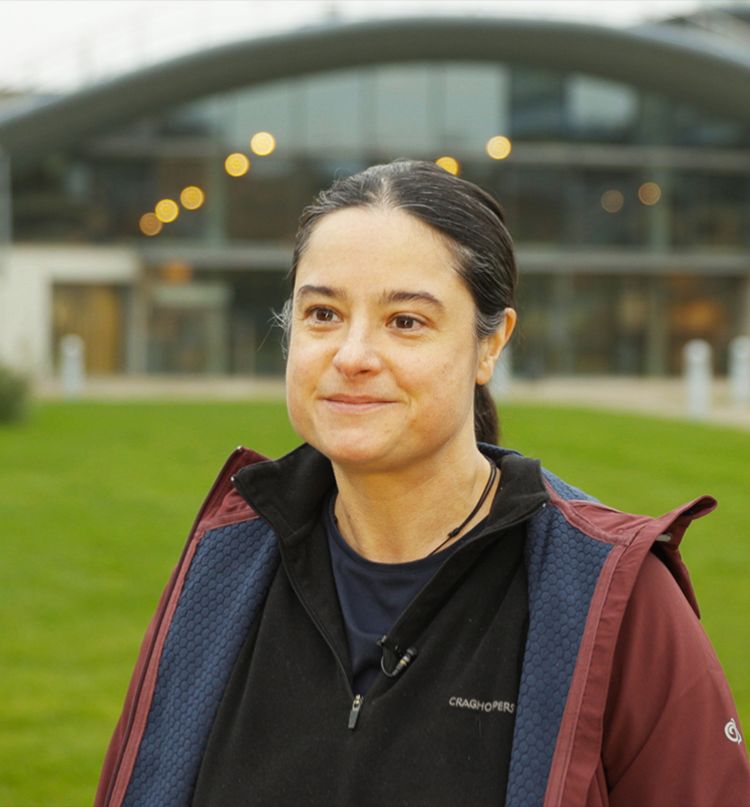 Published 30 March 2022
With thanks to:
All of the outstanding people who have made NRICH such a success over the past 25 years
Mark Dawes and Comberton Village College
Professors Colm-Cille Caulfield and Julia Gog