Cambridge Union president Christopher George on championing the 'marketplace of ideas'
Established in 1815, the Cambridge Union is the oldest student debating society in the world. The task of leading it in the first term of 2023 has fallen to Christopher George, a 23 year old History undergraduate.
Now in his final year, George is the first student from one of the 'mature' Colleges (Wolfson) to be elected to the post. Brought up in Twickenham and educated at Wellington College in Berkshire, he didn't get into debating until he arrived in Cambridge.
Q: Is being president a daunting prospect?
A: I'm really excited. Over the last two years I've been lucky enough to work with an incredible team [Christopher joined the Union in his second term and has just completed a stint as its Debates Officer]. It's been a privilege working with so many hard-working students who give up days, if not weeks, each term to make this place something special. I love the job, I love working with the people, I love what we do.
Q: Does each president seek to get a big name in, a celebrity or at least someone who'll create headlines because of their controversial views?
A: Whenever a president takes over we always want to bring in a big name. Someone like Barack Obama is the classic or whoever the Prime Minister is that week. Personally, with everything that is going on in the country at the moment, I really want to have figures like Mick Lynch of the RMT Union.
Often these huge figures are, understandably, busy and so you can't get your hopes up. Sometimes you get really close to booking someone but then it falls through. You can't go in betting that you're going to get someone. But you might be laying the grounds for them coming in the future, maybe two terms later or even after you've left University.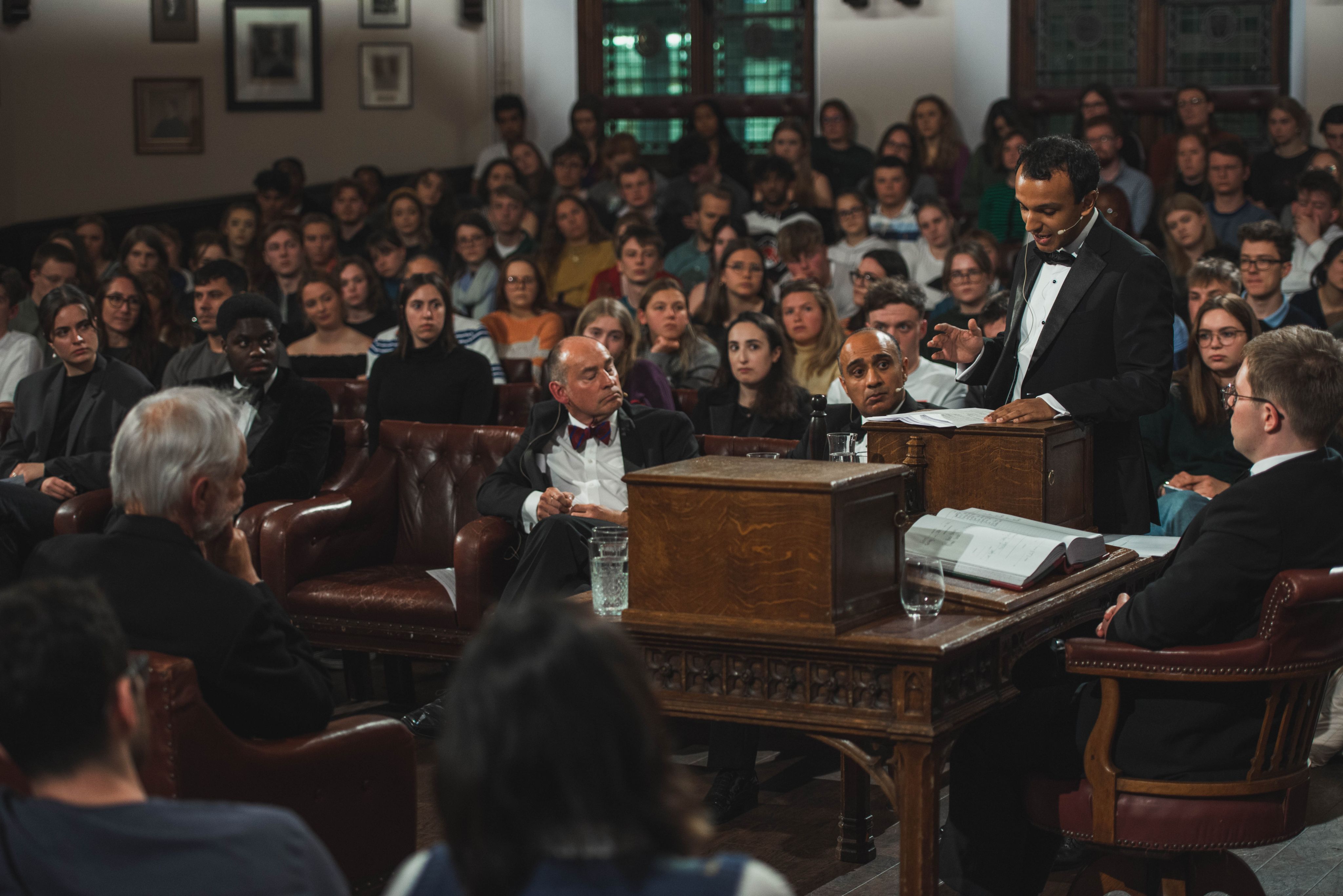 Q: Debating has this reputation of being the preserve of students from particular backgrounds, such as private education because it's practiced more commonly in independent schools. Is that an issue for you?
A: Oh yes…I very much view speech as a means to create a marketplace of ideas. A marketplace of ideas is incredibly important for democracy and for progress.
But the big issue with the marketplace is access and that's not just systemic obstacles such as the cost of joining the Union (currently a lifetime membership is £230), it's also image... it's the actions of certain people who may say something that puts others off, or makes them feel deeply uncomfortable.
There are a number of challenges that need to be addressed, but we have started making some progress. I'm pleased that we're able to fund 50 Scholarships per year with a focus on STEM subjects addressing the lower take up of memberships in that area. We're going to push to get more students from Anglia Ruskin University to join. It's important to stress that this isn't just a Cambridge University institution…we're open to people across the city, across the country and the world, enabling them to come to a place where they can hear a range of ideas.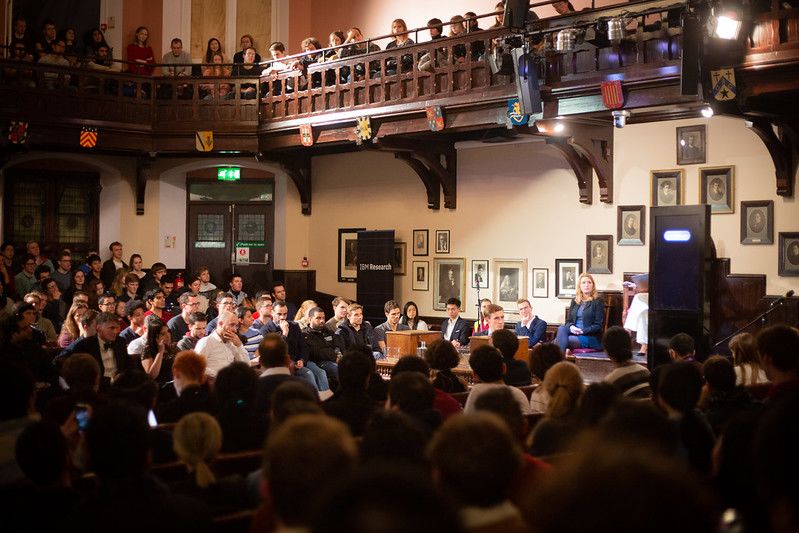 Q: You're taking over at a sensitive time politically. New freedom of speech legislation is working its way through Parliament and there's a big debate about universities hosting speakers known for their controversial views. Where do you stand, and what do you see as the Union's place in all this?
A: We have a long tradition of hosting quite controversial speakers but also speakers who were seen as radical in their time. The Baldwin versus Buckley debate [of 1965] is a good example of this.
My view is that free speech is a fundamental tool for democracy and progress, which is why I resent, to an extent, that it's perceived as a right-wing issue. Free speech provides the foundation for a marketplace where ideas can be put forward, exchanged, and challenged. Through this process we can make progress. Of course, participants in this marketplace of ideas do not always agree, indeed they are not meant to.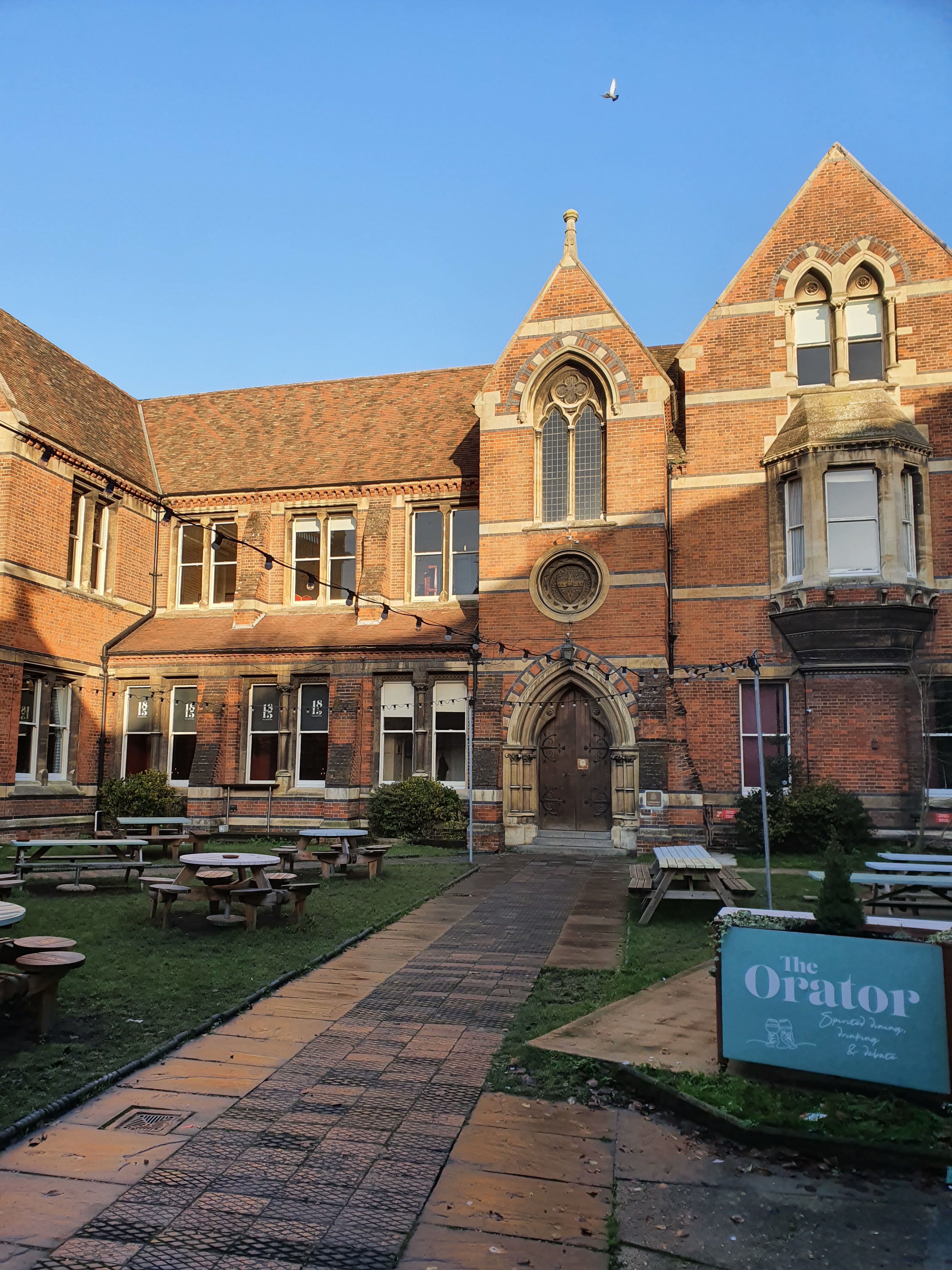 Q: Do you ever worry that people who are more confident are more than likely to be pretty strident in their views and better performers, often playing to a gallery. Does that sometimes mean that people who hold moderate, or pretty neutral views, are frozen out?
A: Good orators are more persuasive, as they have been throughout history, but I don't think that rules out the importance of experience, facts, or logic. Sometimes people's minds are changed and sometimes they are not. But I like it in the bar afterwards where someone can say "that person made a really good point", and "she made a really good speech… I don't agree with her but she came over well". That's the point… it gets people talking.
We want people to challenge other people's ideas but also be challenged themselves. It's a two-way street. My favourite part of debating is when people from various persuasions argue behind one proposition… so there might be a Labour MP, alongside a Conservative commentator, next to a Liberal student and they come at the argument from different angles but they're all on the same side.
Q: How do you deal with situations where a speaker may spark hostile receptions?
A: We won't disinvite someone because of a hostile reaction. When it comes to controversial speakers, every student has the right to express themselves; whether that is in a protest or by challenging the speaker in-person. We're here to facilitate the exchange of ideas, we're here to hear disagreements… that's our mission. Sometimes it is important to have people who provoke more hostile receptions, because in having them our members have that opportunity to challenge them.
Published 9th January 2023
With thanks to:
Christopher George
Photography:
Nordin Catac
Tobia Nava
Paul Seagrove
Cambridge University
The text in this work is licensed under a Creative Commons Attribution 4.0 International License