Hands-on learning
Sixth-formers spend half-term in Cambridge's research labs with Inspiring Scientists programme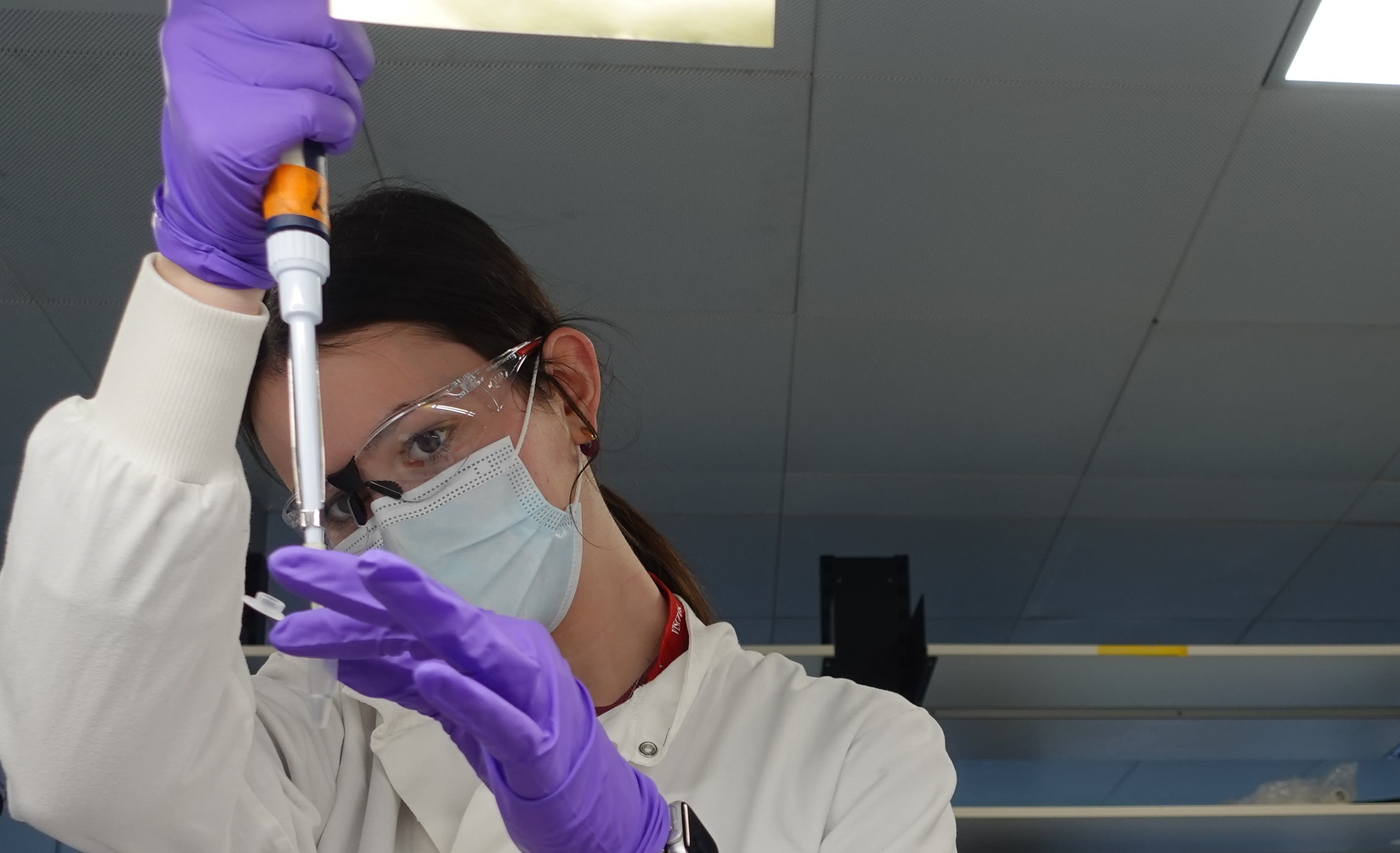 "I knew we'd be shadowing scientists, but I didn't realise quite how involved we'd be," says A-level student Ella. "We've been carrying out the research ourselves, and using all the lab equipment. It's very hands-on."
The St Neots teenager is among sixth-formers spending the February half-term break running their own experiments at the University's Cambridge Institute for Medical Research, as part of the Inspiring Scientists programme to encourage more diversity in STEM subjects.
"I've always been interested in science, and ever since I was young I've wanted to go into medicine," says Ella. "Taking part in this programme has cemented that and made me realise it's what I want to do. It's a great experience to take forward to my university applications."
Fellow sixth-former Noorsath, from Cambridge, agrees. "Research and creating new medicines can change people's lives. This week has offered an insight into the work involved, and the different fields people come from to make those treatments."
Funded by the Cambridge Admissions Office Widening Participation Project (WPPF) fund, Inspiring Scientists was launched to help increase social mobility by supporting students who are curious about a career in science and research.
Year 12 students from state schools across Cambridgeshire are learning first-hand how laboratory research can lead to new diagnostics and treatments, touring the Institute's core facilities, and taking part in interactive seminars. They are also preparing and delivering their own scientific presentations.
'We're giving them an idea
of what it's like to work on
the cutting edge of science'
- Jess Bartlet, CIMR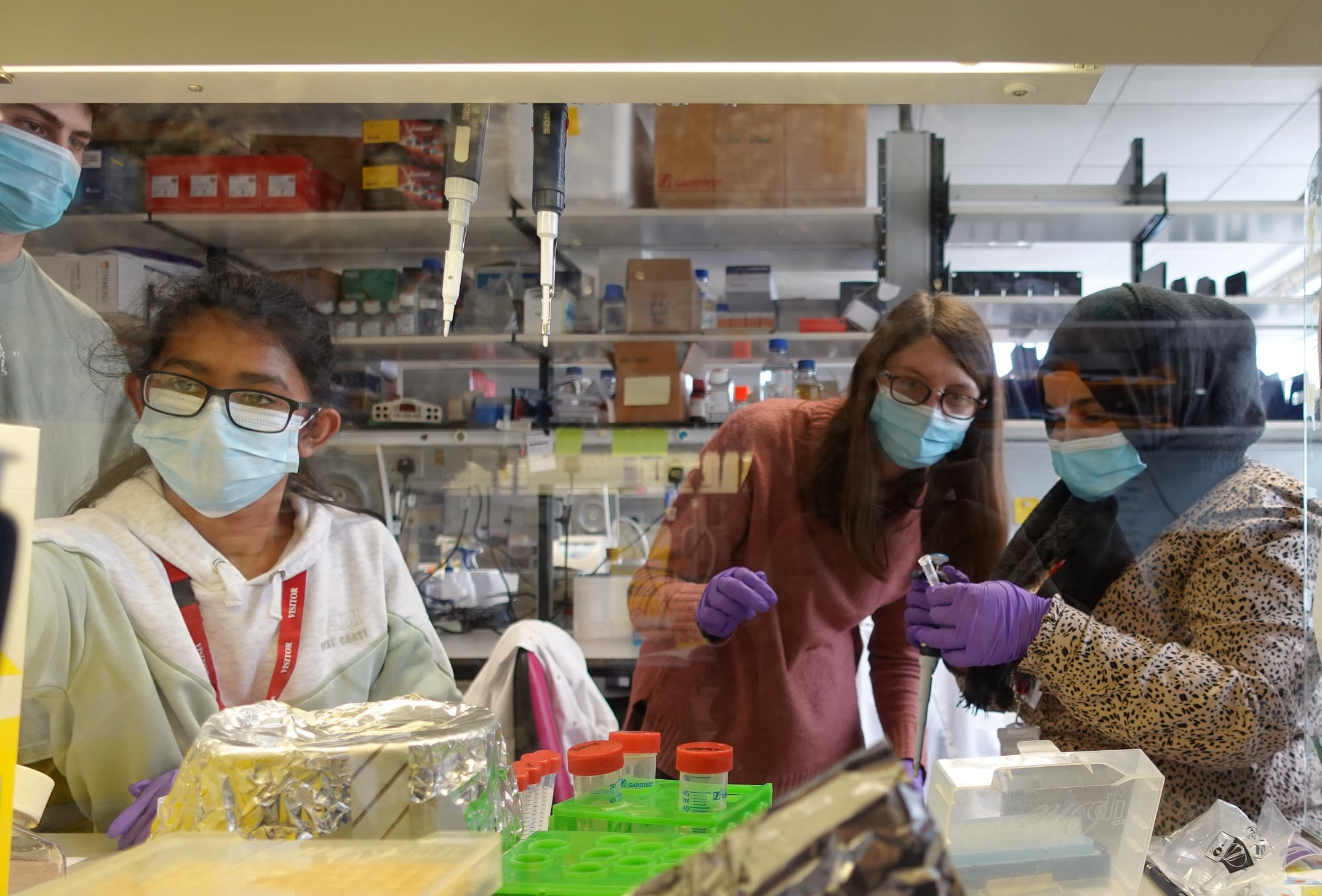 Jess Bartlet, Public Engagement Coordinator at CIMR, who is leading on organising Inspiring Scientists, said: "It's about developing specific skills that students can take with them to university, but it's also about offering them an idea of what it's like to work on the cutting edge of science, how creative research can be, and how important it is to 'think outside the box'. It's been developed with increasing Science capital in mind."
During the week-long programme, the students are also spending time at St Catharine's College, getting advice on applying to Cambridge and similar universities, and discovering what life is really like for students at Cambridge – from current undergraduates.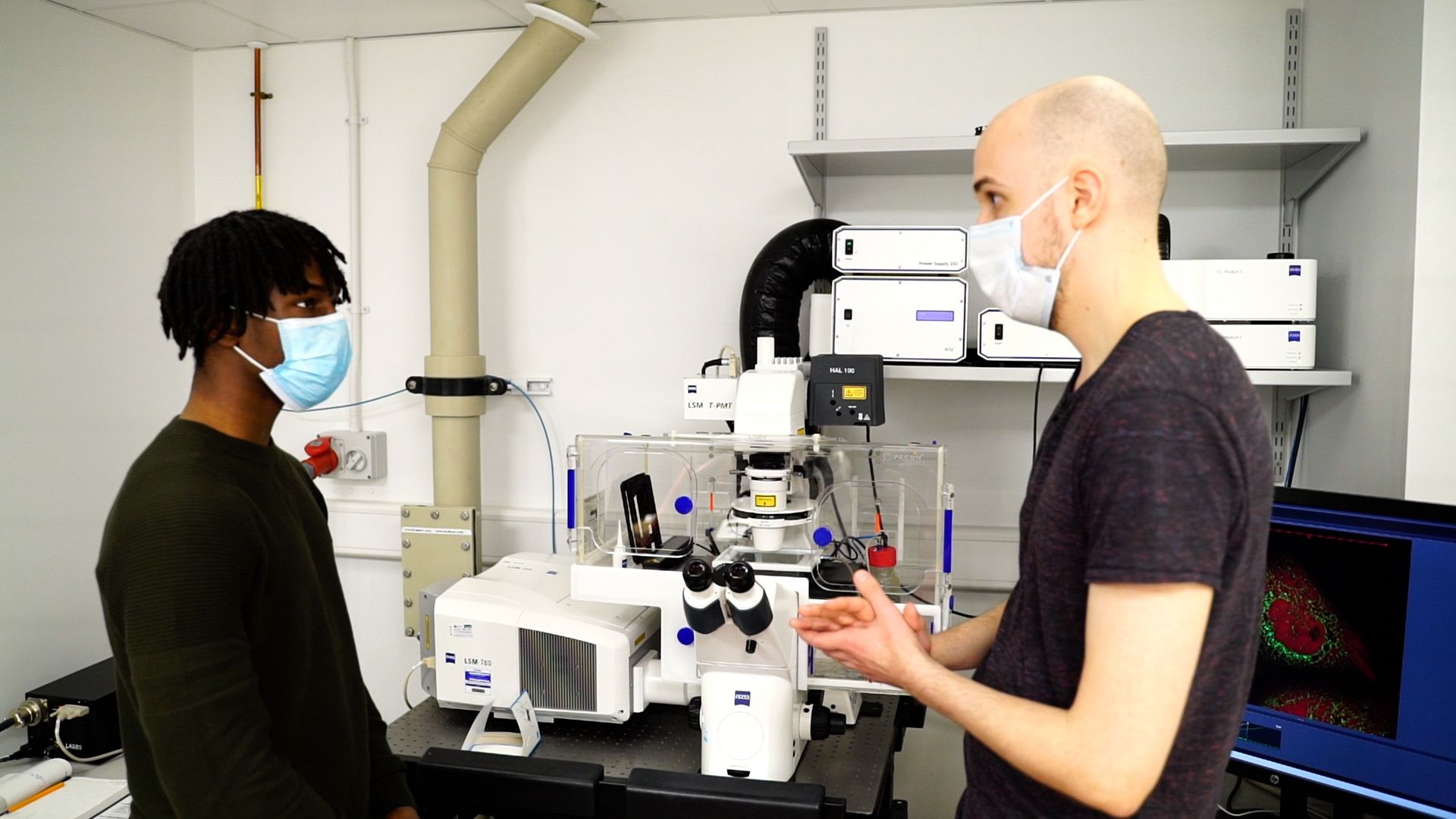 Megan Vickers, a second-year Natural Sciences undergraduate and one of the student ambassadors offering advice at St Catharine's College, said she was excited that CIMR and St Catharine's were engaging local sixth-formers with the initiative.
"I wanted to offer my help to challenge myths and answer questions about life as an undergraduate," she said. "I hope the sixth-formers I meet come away from the programme inspired to pursue careers in STEM subjects and confident that talented students from all backgrounds can thrive at Cambridge.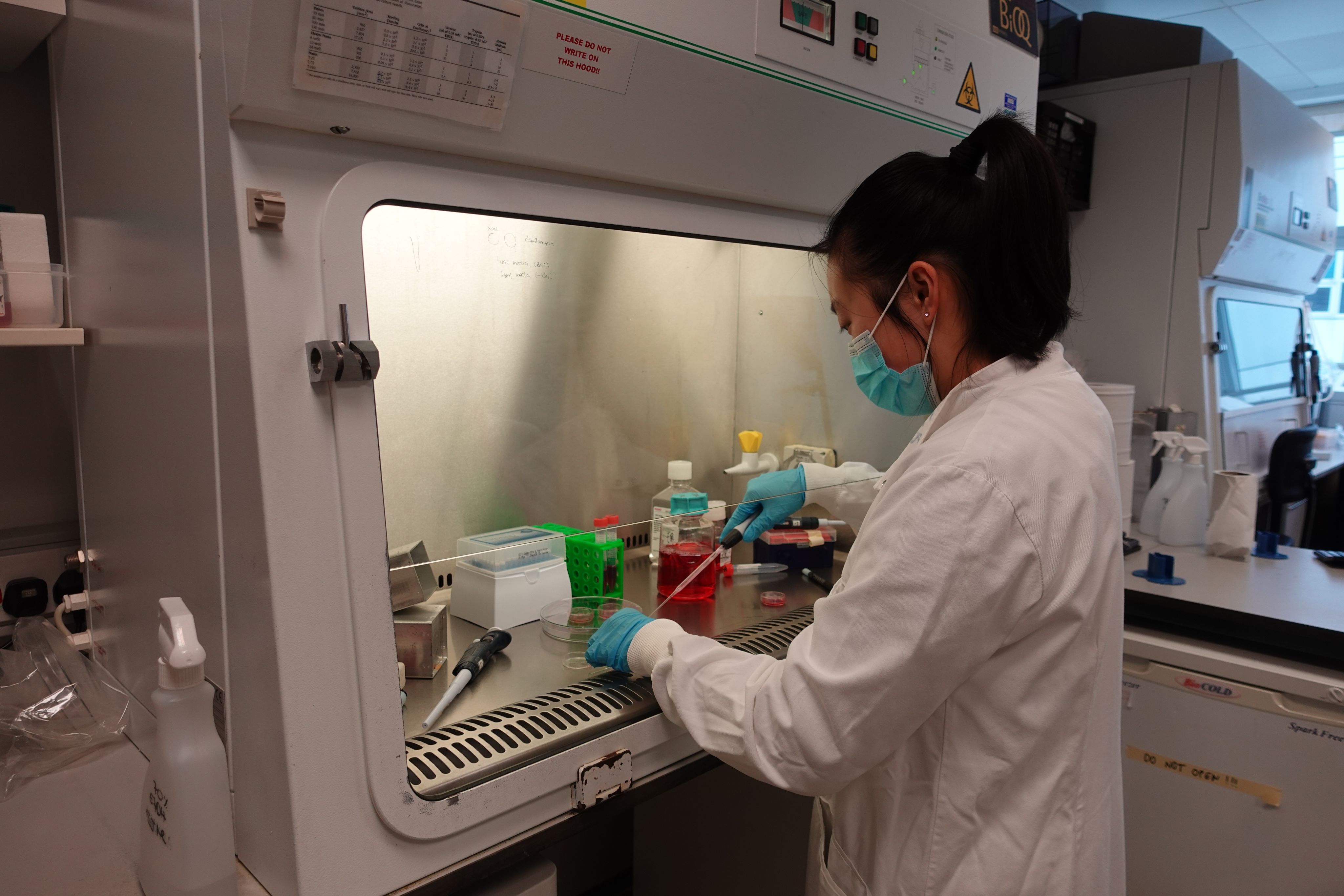 "As a working-class student, I was initially worried about whether I'd fit in here – when in reality everyone has been so friendly and I felt welcomed immediately."
Professor Julian Rayner, Director of the CIMR, said the pandemic response had shown the incredible power of medical research. "New diagnostics, treatments and vaccines for SARS-CoV2 are in use by billions less than two years after the virus was first discovered," he said. "Research depends on great ideas, so it's critical that we make sure it's open to everyone.
"I'm delighted that Cambridge and CIMR have developed this programme, which will offer students from diverse backgrounds an opportunity to work with world-leading scientists and create connections with the University. We hope it will have a real impact and inspire them to pursue careers in STEM."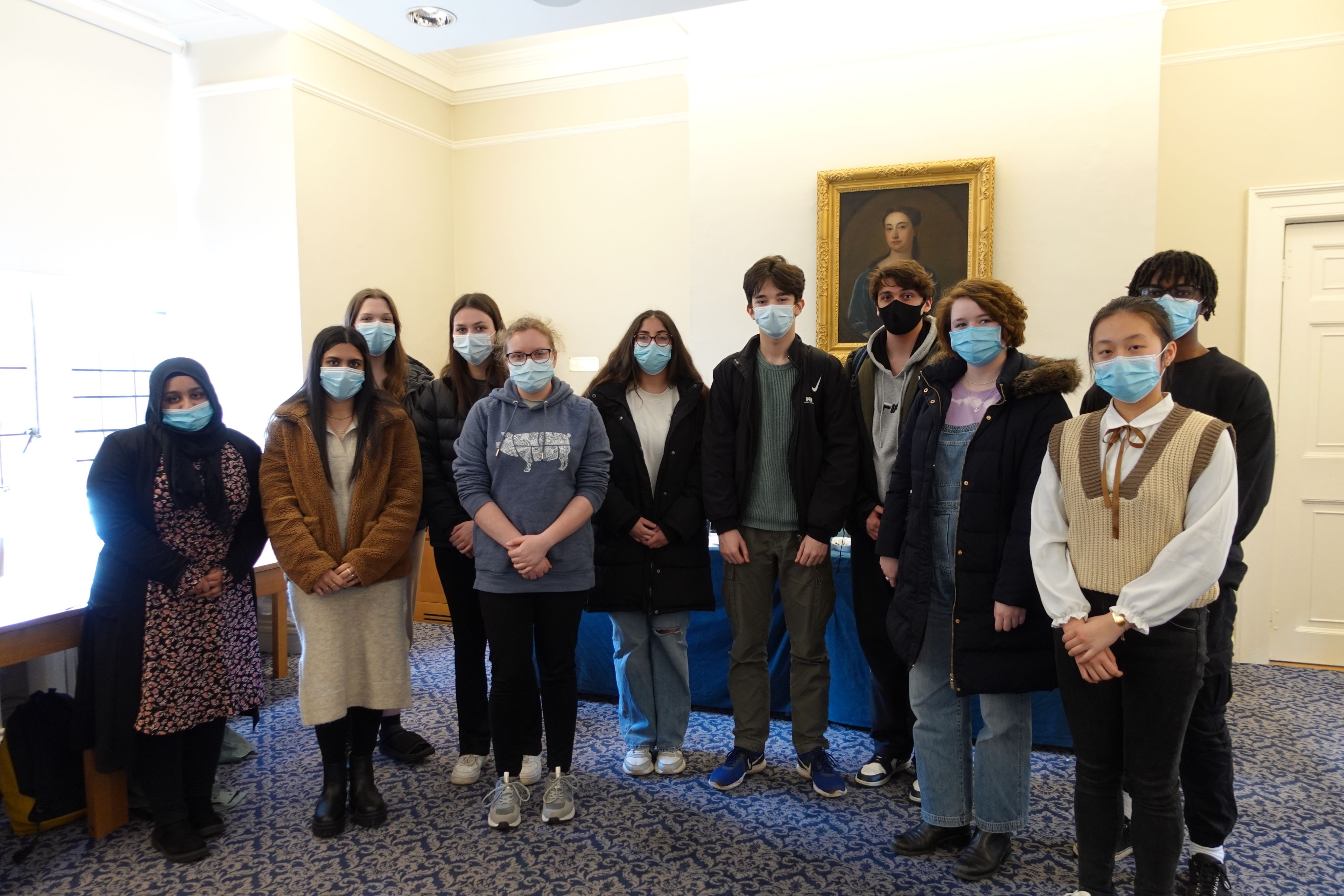 More information here.
The text in this work is licensed under a Creative Commons Attribution 4.0 International License