Apprenticeships are for everyone
In National Apprenticeship Week, we ask some of our 127 apprentices what it's like to study while you work.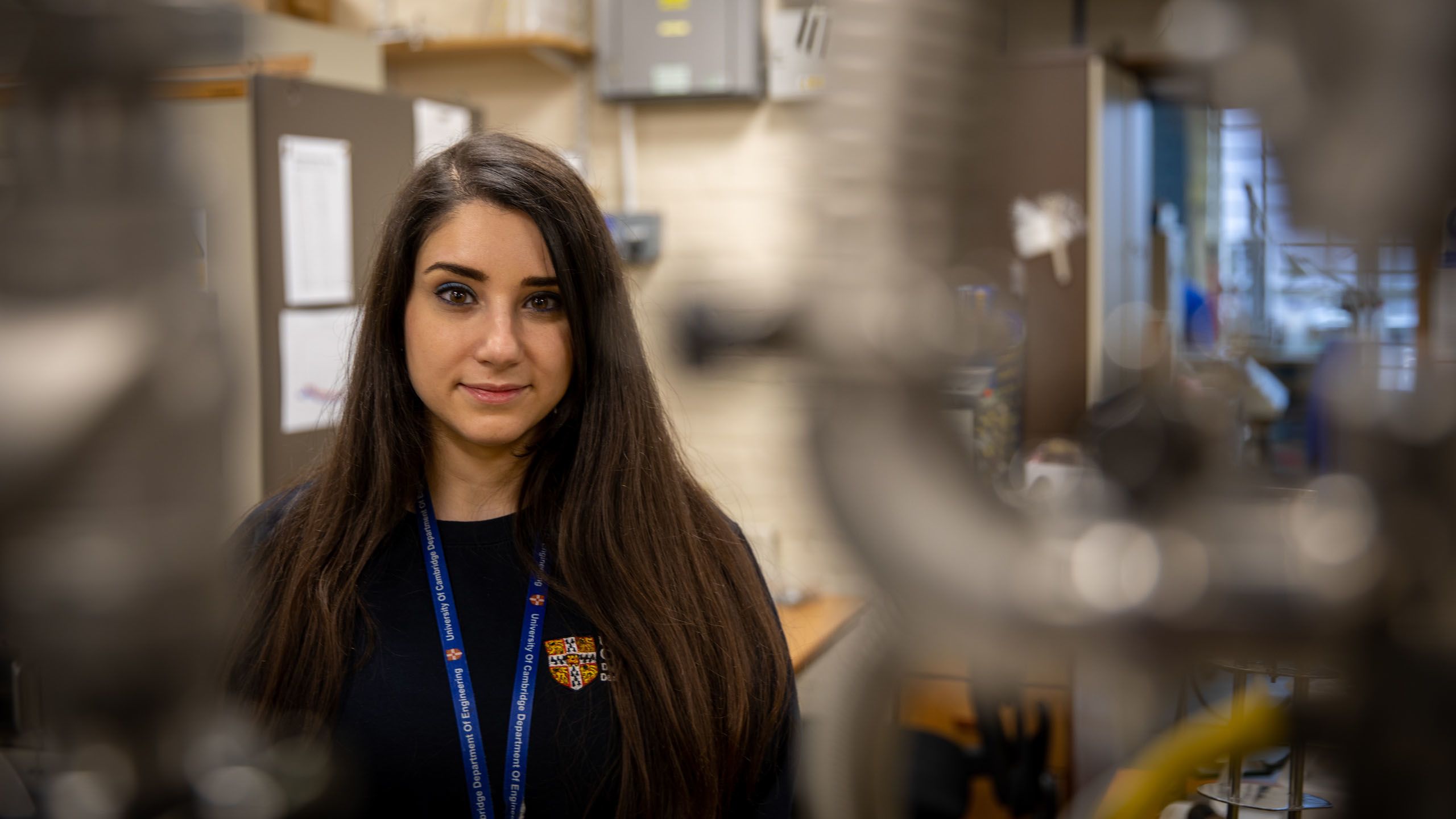 "You might be a young person just starting out or you might be a graduate whose been in the world of work for years – either way an apprenticeship could be the route for you," says Colin Long, Cambridge's Apprenticeship Manager.
"Traditionally these schemes have been seen as training for young people leaving school, but now apprenticeships are available for anyone of any age and they range from entry level qualifications right through to degree level qualifications. Today, apprenticeships are for everyone."
Take Tolulope Osunnuyi, Biorepository Manager at the MRC Epidemiology Unit, whose day-to-day work involves juggling multiple projects, line management and liaising with external clients and suppliers. Tolulope has extensive scientific training but explains that she has limited expertise in project management. "I decided to go on the project management apprenticeship to expand my skill set in this area and improve my effectiveness in planning and implementation."
She adds: "The main benefit of becoming an apprentice was the opportunity to apply my theoretical learning to the practical aspects of my work, and obtaining the Association for Project Management qualification was a huge plus for my career."
Just like Tolulope, many other employees across the University are seizing the opportunity to gain new skills. In the Faculty of Modern and Medieval Languages and Linguistics, Senior Research Fellow Calbert Graham is undertaking an MSc in Digital & Technology Solutions. Over at the Cancer Research UK Cambridge Institute, Lesley Young, Head of Grants and Finance, is working towards a Chartered Manager's Degree. And at the University's Biomedical Services, technician, David Flowers, is studying engineering.
"I think apprenticeships are a great idea," says David. "The main benefit is that you're able to earn while you learn." He explains that with a wife and two young children it would be difficult for him to go to university, so the opportunity to study engineering through an apprenticeship has been invaluable.
The array of apprenticeships is astonishing from traditional crafts like bookbinding right through to new areas of expertise like UX design. "Here at the University, we've had people undertaking apprenticeships in Veterinary Nursing, Data Analysis and Senior Leadership to name just a few," says Colin. "Whatever role our employees work in, we want to support them to develop new skills to help them progress in their professions."
One of the University's newest apprentices is Business and Human Resources (HR) graduate Amandeep Degun. Amandeep is working in Information Services while studying for an associate diploma in people management accredited by the Chartered Institute of Personnel and Development (CIPD). "I chose to do an apprenticeship as I thought it was a great way to gain more knowledge and skills in human resources while getting first-hand experience," explains Amandeep.
"I've really enjoyed the fact that I can take part in off-the-job training and that I'm able to work shadow different meetings, so I have exposure to diverse areas of HR. It's also great that I have a day in my working week to dedicate to my studies. This time allows me to concentrate on my assignments and make good progress."
"I've learnt so much already. I've just started my second assignment which is on ethical practice, which is really interesting.
"I think the apprenticeship will help me to gain more skills and knowledge in human resources and enable me to progress in my career by having opportunities to grow," reflects Amandeep.
"The apprenticeship means that I can build on the knowledge I gained during my degree by gaining hands-on experience. I can apply what I'm learning to my current role. This means I'm able to achieve my full potential and help to fulfil the potential of the University's Information Services."
This dual benefit – both for employees and employers – is what makes the apprenticeship scheme so successful. "It benefits staff as they can learn cost-effectively – they retain their salary and don't need to pay for training or take time away from work," says Colin. "It's a good progression pathway. And from the employer's point of view, apprenticeships lead to an up-skilled workforce, the retention of experienced employees and of course, the opportunity to recruit new talent."
Adam Brown, Technical Operations Manager in the Department of Chemical Engineering and Biotechnology couldn't agree more. He began his career as an apprentice and is now looking to create new apprenticeship opportunities for lab technicians. "Outside the research field it can be rare to find individuals with the skills needed to run laboratories," he says. "The apprenticeship scheme allows us to give tailored education and experience to new-starters giving them an excellent grounding in the profession."
For Catia Marceneiro Dos Santos, her electronics apprenticeship at the Department of Engineering is coming to an end but she's not going far – she's been offered a job in the Department working as an electrical technician. "The job will consist of pretty much what I've been doing throughout the apprenticeship – supporting students and researchers with the electronic aspects of their projects – but I'll be working more independently," says Catia.
Her apprenticeship journey began three and a half years ago. "I was working in Domino's and doing a part-time degree in physics," she explains. "I came across an apprenticeship at the Department of Engineering and it seemed the perfect opportunity to apply my theoretical knowledge to the real world and learn more about working in electronics.
"One of the most appealing things about working in the Department is you're exposed to such a great variety of different projects and prototypes – it's fascinating. And the best part of the apprenticeship has been learning how to practically problem solve. There are always people on hand to help – some of whom have over 30 years of experience – and who will give you a hint about how to fix something. It's such a rewarding feeling when you get something working again."
The apprenticeship has given Catia insights into which areas of electronics she'd like to pursue. "I enjoy the logical aspect of manufacturing, but it also requires imagination. Building circuits and deciding where everything goes is like creating a little piece of art."
"The apprenticeship has helped me to figure out the specific areas of electronics I want to progress with. For example, I've done a lot of analogue electronics, but I want to do more digital electronics and learn programming. Working in research is probably the one set goal I have for the future, but in what area? Only time will tell. The field I'm currently working in – electromagnetism and superconductors ­­– is a good place for now, and in the future, we'll see."
Asked what his hopes are for the scheme over the next few years, Colin says, "It would be great to see colleagues considering apprenticeships as a direct and cost-effective route to personal and professional development. I'd also like to see managers encouraging and supporting staff to study for apprenticeships and creating apprenticeship opportunities when recruiting to post. In this way we can continue to be a university that invests in its people."
Five facts about apprenticeships you probably didn't know:
Apprenticeships are for anyone, of any age, and of any level of education
Apprenticeships allow you to gain a nationally recognised qualification
There are currently over 640 types of apprenticeships available for delivery, with many more in development
Apprenticeship qualifications range from Intermediate Level 2 (GCSE level) to Higher Level 7 (Master degree/Postgraduate)
All apprenticeships require the learner to use 20% of their time for 'off the job' training.
Apprenticeships at the University of Cambridge
The University pays into an apprenticeship levy, which means employees can study for an apprenticeship free of charge
Existing employees studying for an apprenticeship remain on their current salary
Currently there are 127 apprentices across the University; 37% are newly recruited to post and 63% are existing members of staff
For more information about apprenticeships at the University please visit https://www.apprenticeships.admin.cam.ac.uk/ or contact the Personal and Professional Development on: apprenticeships@admin.cam.ac.uk