A-level results day
Celebrating the achievements of those coming to Cambridge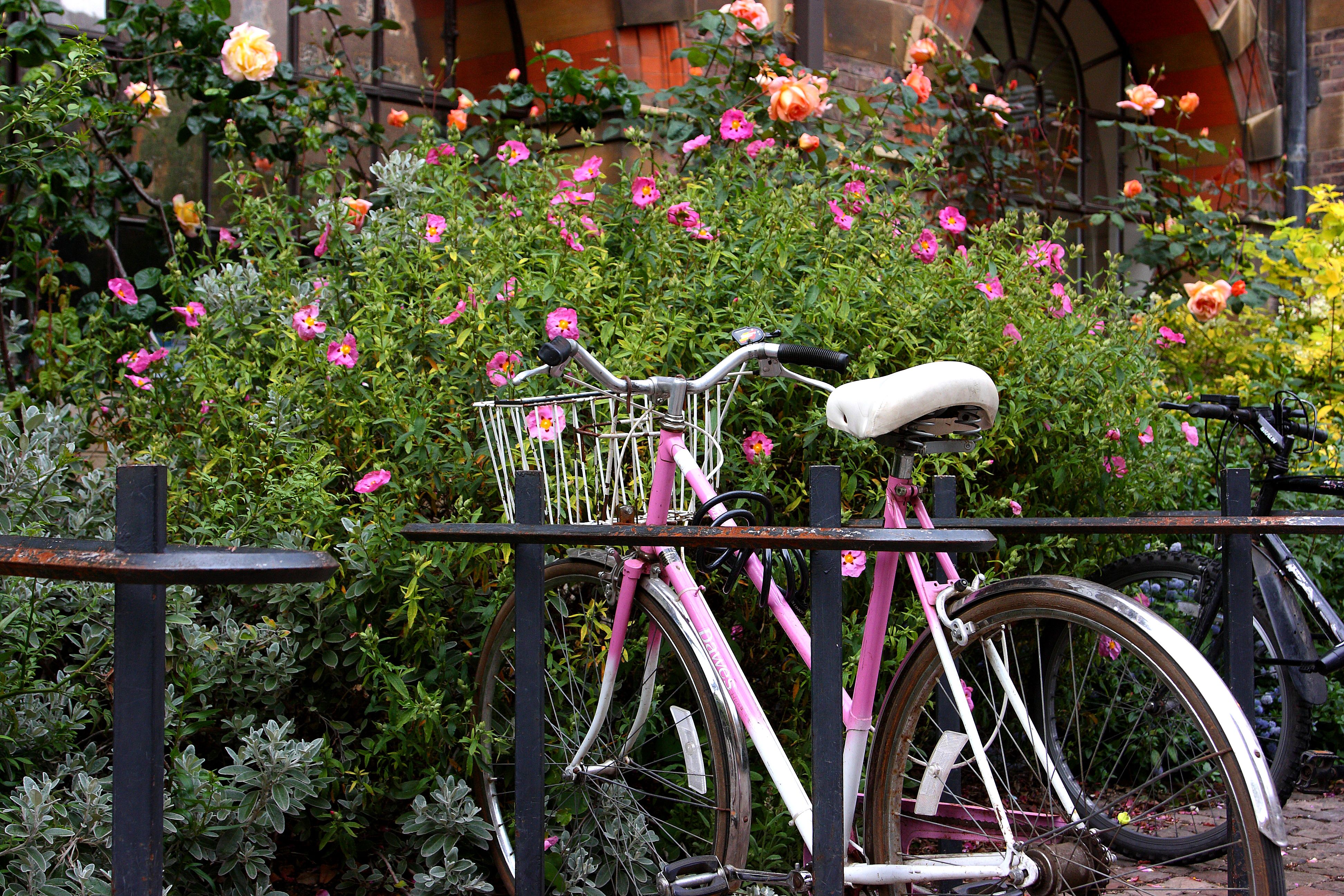 On the day A-level grades are awarded we extend a warm welcome to some of the students who have secured their places to study for a degree at the University of Cambridge. Good luck with the next chapter in your educational journeys.
Published 17 August 2023
Daanyaal Qureshi-Williams, from Croydon, is coming to Downing College to study a Foundation year in Humanities. The 18-year-old achieved A*, B, C in Sociology, Media Studies and History at Shirley High Sixth Form. Daanyaal is the first person from his school to come to Cambridge.
"I'm really proud of myself but I'm also really grateful for the support system around me that has enabled me to happen, especially my Mum," Daanyaal said.
The Cambridge Foundation Year is a unique course intended to provide a stepping stone to Cambridge degree courses for students who have been prevented from realising their potential due to educational disadvantage or disruption.​
"I'm forever grateful for the school - they are the reason I got this opportunity," Daanyaal said.
The Cambridge Foundation course is a free and fully-funded programme offering study in the Arts, Humanities and Social Sciences. It is only available as a full-time, one-year residential programme, and it is only open to those ordinarily resident in the UK. Prospective Applicants must meet strict eligibility criteria as well as academic entry requirements.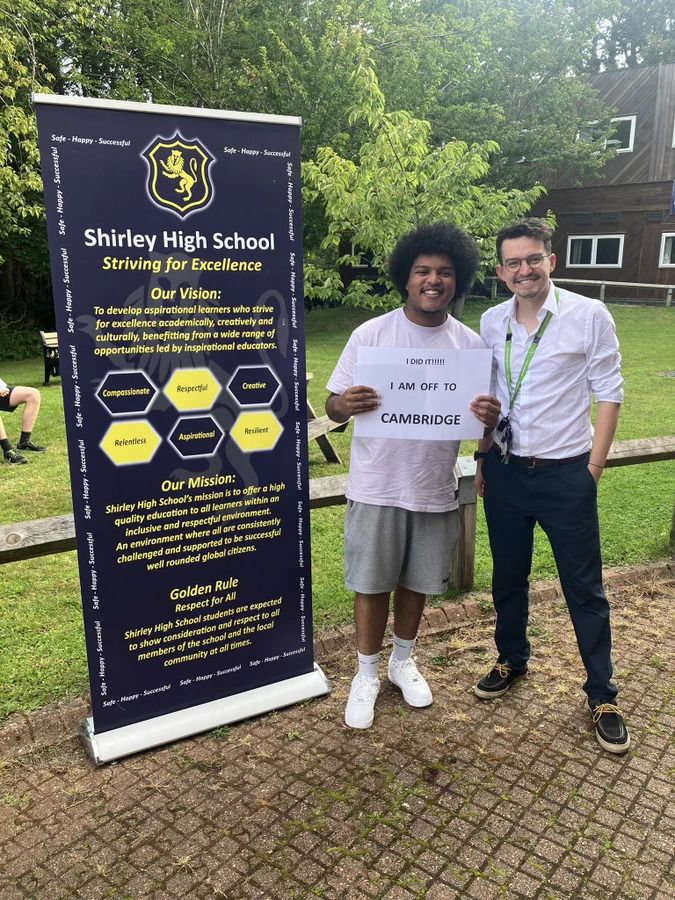 23 year old Elsa Campbell is off to St. Edmund's College as a mature student to study Psychological and Behavioural Sciences.
Elsa completed an Access to Higher Education course at Wiltshire College in Salisbury. She did this while raising her two year old son. On the day of her interview, she had to pick her son up from nursery after he contracted chicken pox.
She managed to put him down in the neighbouring room for a nap and continue with the interview.
"The head of department and head of admissions were very understanding and let me know if I needed to end the interview early we could continue at a later date. I was surprised and thankful that the whole process was very relaxed and catered for those with other responsibilities like myself. I am very excited to start studying at Cambridge in October."
Maddy Wighton is heading to Lucy Cavendish College to study Natural Sciences. She took her A-levels at Kesteven and Sleaford High School in Lincolnshire where she achieved A*s in Maths, Physics and Chemistry.
Maddy says "I'm really excited to experience the top quality education that Cambridge has to offer, and to meet other like-minded people!"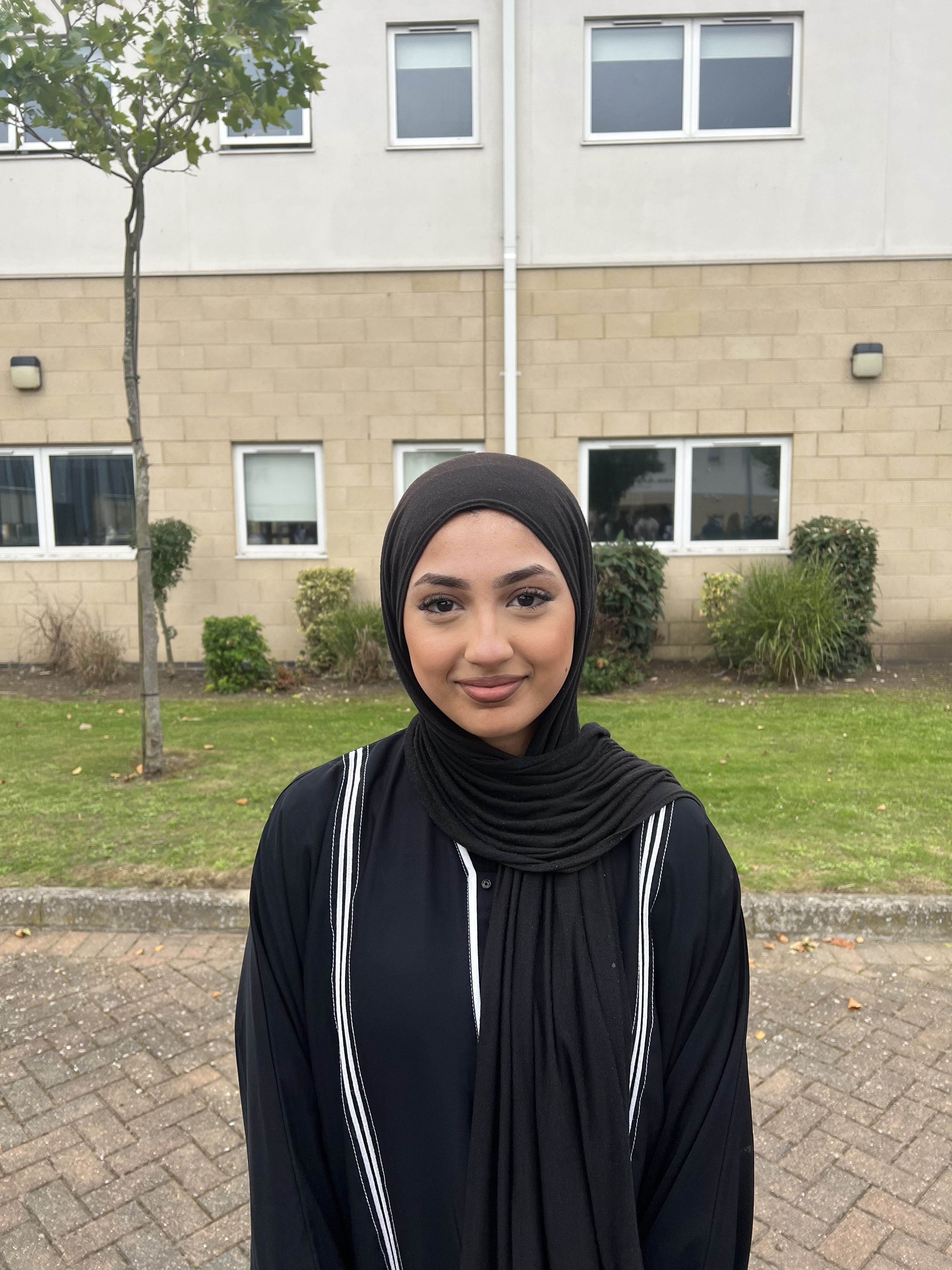 Zarrah Islam will be going to Gonville and Caius College to read Education. She achieved A*s in Psychology, Sociology and Religious Studies while studying at Brampton Manor Academy in east London.
Zarrah is the first in her family to go to University and is thrilled.
"I am so glad and grateful for how far I have come during these two years at Brampton. Cambridge is my dream and I have achieved that. I'm really excited to spend the next three years studying Education."
Philippa Lloyd from Bolton is coming to St Catharine's College to study Economics from The Sixth Form Bolton. The 18-year-old achieved A*, A*, A*, A* in Economics, Maths, Further Maths, and their EPQ.
"I am very proud and overwhelmed to receive my results," Philippa said. "I am really excited to study Economics at Cambridge, a big thank you to all the teachers at The Sixth Form Bolton who have helped me on this amazing journey."
Wilf Vall will be the first person in his family to attend Cambridge. The 18-year-old from Stokesley School and Sixth Form College in North Yorkshire will be studying HSPS at Trinity Hall and achieved A*A*A.
"I'm so excited to have the opportunity to attend Cambridge now that I have my results; if you told me two years ago that I'd end up with the results I've got I would never have believed you," Wilf said. " "It's impossible to choose just one person that I'm most grateful towards in reaching this point in my academic life, but I would like to express massive gratitude to Miss Dowson my Politics teacher and Mr Sharland my English Literature teacher. Both have been amazing throughout the two and five years they have been teaching me respectively, with their support and help being invaluable in achieving what I have.
19 year old Maddie Draycott will be travelling almost from as far west to east when she attends Girton College to study Psychology and Behavioural Sciences.
She achieved A*s in Psychology and Maths and an A in Economics while a student at Pembrokeshire College.
"I am really happy with my results and I am looking forward to coming to Cambridge and studying the subject I love, Psychology."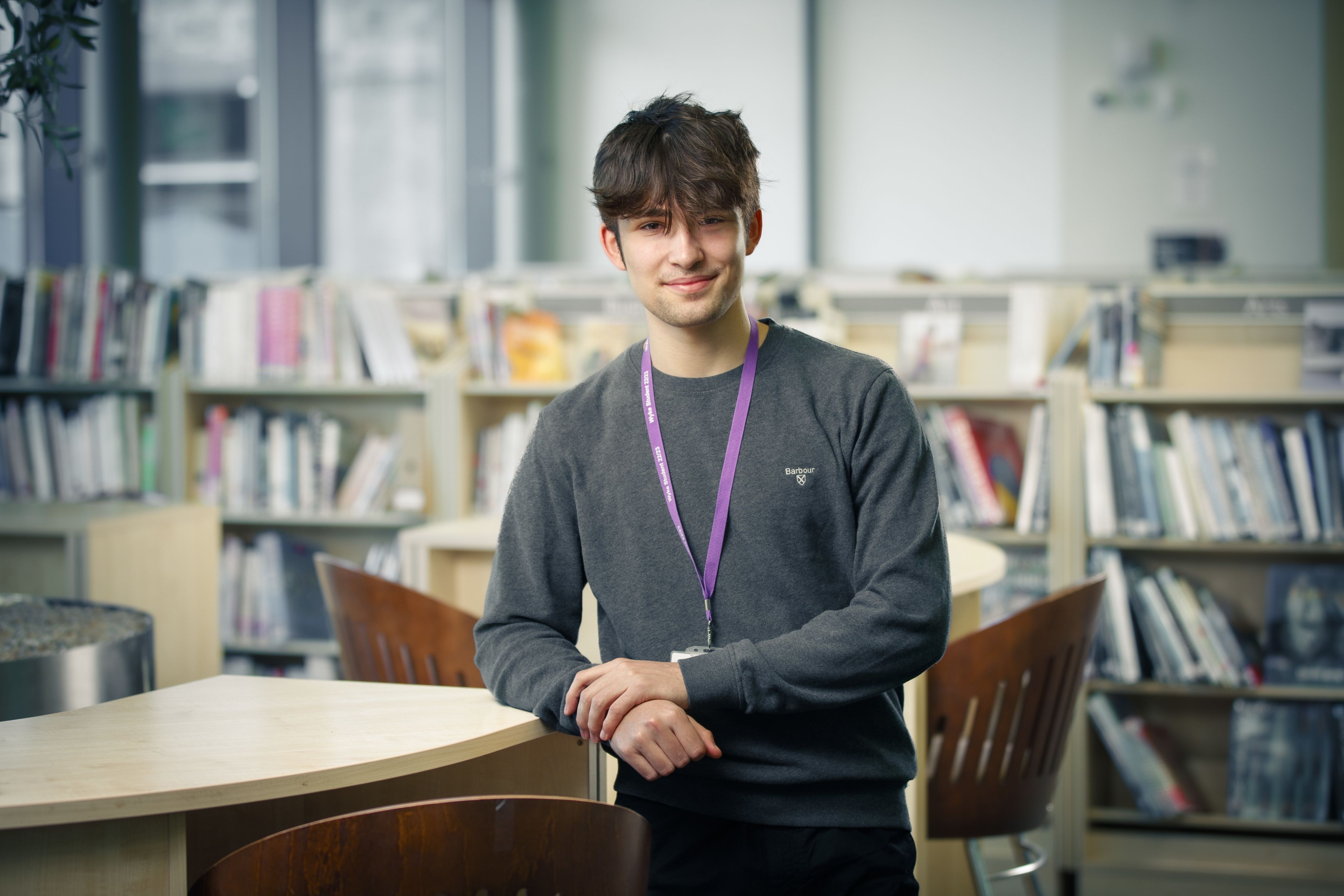 Dyari Jarvis secured his place to study Medicine after receiving A*s in Biology, Chemistry and Mathematics.
He attended Kelvin Hall School in Hull and will now be heading to Trinity College.
"I really enjoyed the practical elements of my science A levels and I know that the scientific essays and foundations of anatomy have really helped me prepare for undergraduate study at one of the world's most prestigious universities."
18 year old Isobel Doherty will be travelling to Cambridge from Derry in Northern Ireland to read Geography at Jesus College.
She's celebrating after achieving A*s in Geography, English and History while a student at Lumen Christi College.
"This year has been the fastest of my life. I have learned so much about myself, my subject, and how I want to continue my studies. This year of exams has been terrifying, undoubtedly, but everyone should be proud of what they have achieved in such a series of life altering decisions. My ability to exceed my asking grades has been due to a mixture of lovely friends and wonderful teachers. I'm very excited to keep studying Geography and I can't wait to meet like minded people."