It's time to look at the evidence



Global biodiversity – humanity's crucial life-support system – is being lost at a rate so alarming that it has been dubbed the 'sixth mass extinction.' Professor Bill Sutherland is dedicated to ensuring that conservation projects really work to reverse this trend.





Tree Canopy by Gennaro Leonardi on Pixabay
Tree Canopy by Gennaro Leonardi on Pixabay
Change is afoot and, as Professor of Conservation Biology, Bill Sutherland is excited about it.
Funding for the environment is on the rise, with governments and businesses becoming increasingly aware of the need to act, and quickly, to protect our natural world so that it can protect us.
But there's a problem: even with the best of intentions, many conservation projects fail.
The UK Government has recently committed to spending at least £3 billion to protect and restore nature and biodiversity, and change farming practices through environmental land management schemes. It also hopes to leverage up to £90 billion of private investment by 2030, to facilitate the Net Zero Strategy for a more sustainable future. And the Bezos Earth Fund has pledged to spend $10 billion by the end of the decade.
Sutherland says there's a very real chance that much of this money – potentially billions of pounds – could be wasted because conservation projects are not based on activities that have been proven to work, but on "frequently biased" beliefs – which are often wrong.
A review of decades of expensive tree planting programmes in northern India showed they hadn't been effective. Many mangrove restoration schemes have failed due to planting in the wrong place, or lack of community engagement. Unsuccessful conservation projects are not just a waste of time – they're a waste of money, and a failure to protect the plants and animals that are becoming increasingly threatened across the globe.
"There's been no feedback mechanism in conservation. In medicine, cases are reviewed and if they didn't go well, doctors try to work out why, and are held accountable – the field has been transformed by using evidence of what works."
Professor Bill Sutherland
Drawing on the analogy, Sutherland is spearheading a revolution in the way conservation projects are planned. His hope is that all future decision-making in conservation will be based on the best available evidence, just as it is in medicine. And that this will result in better outcomes for the nature we're trying to protect.
"We're losing global biodiversity at an alarming rate – it's a real risk to society, and we need to be serious about reversing the trend," warns Sutherland.
"The recent hikes in environmental spending are great news, but only if these enormous sums are spent on conservation projects that work."
"There are governments and organisations who don't check whether there's evidence that what they're planning to do will actually work, before they go ahead and spend the money," he adds, "and it's a serious problem. Meanwhile, evidence is accumulating, and being made much easier to use."
Sutherland is dedicated to making this evidence freely available to everyone. His Conservation Evidence project is a simple concept, based on a lot of hard work.
Conservation Evidence aims to provide busy practitioners and policy makers with an easily accessible, free, and authoritative information resource to support their decisions about how to maintain and restore global biodiversity.
So far, in collaboration with an international group of experts, Sutherland's team has summarised the evidence for the effectiveness of over 3,530 conservation interventions for 23 species groups, habitats or other conservation issues. This has involved scanning over 1.6 million papers in more than 650 journals, including 320 journals in 16 non-English languages.
As well as the database of evidence, there's an annual publication, What Works in Conservation, and subject-specific 'synopses' of evidence.
"We want to make it as easy as possible for people to work out what to do for the best chances of protecting particular species and habitats," says Sutherland.
"With Conservation Evidence, it takes less than a minute to look up whether something is effective, and just a few more to find an alternative intervention if it's not."
There are information gaps of course – as well as biases. To address this, the team are including studies published in languages other than English, which has already increased their geographic and taxonomic coverage significantly.
Users are also encouraged to test interventions with as yet little or no evidence, and new conservation approaches, and to publish their results in the Conservation Evidence Journal so the information can be used by others in planning their own projects: the resource is two-way, and this means it just keeps getting better.
Living Proof: Bat Protection
In 2016, Nigerian conservationist Dr Iroro Tanshi discovered a group of just 15 short-tailed roundleaf bats in south-eastern Nigeria – the first to be seen in the wild for 45 years.
Tanshi's research found that the bats' survival was threatened both by loss of foraging habitat caused by wildfires originating on farms, and cave disturbance by fruit bat hunters. She pushed for new local bylaws to protect the forest – which have now been passed – and is educating locals on the importance of bats as pollinators and pest control agents.
A prestigious award from the Whitley Fund supports Tanshi's work; applicants for this funding are required to consider the available evidence for the effectiveness of their proposed project plans. Tanshi's use of the Conservation Evidence suite of tools helped her to do this, and also to see what new evidence she needed to generate from her work.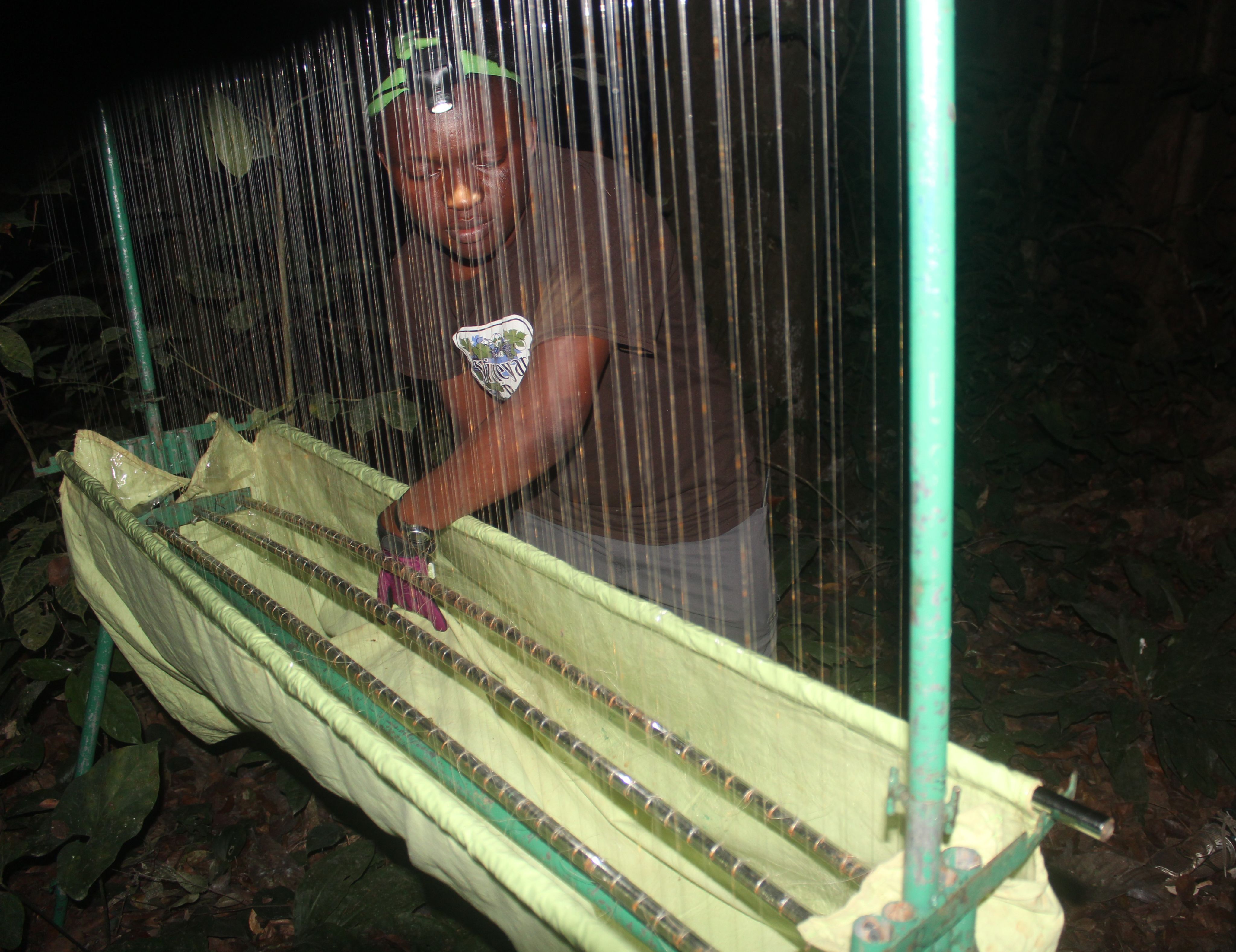 "By integrating and generating conservation evidence in our work, we have minimised the risk of project failure – and improved community buy-in for our work," said Tanshi.
With Whitley Award funding, Tanshi is empowering local communities to protect forest habitat through an early-warning wildfire prevention programme.
"Without evidence, making decisions is like walking blind. Using Conservation Evidence is a way of setting yourself up for success."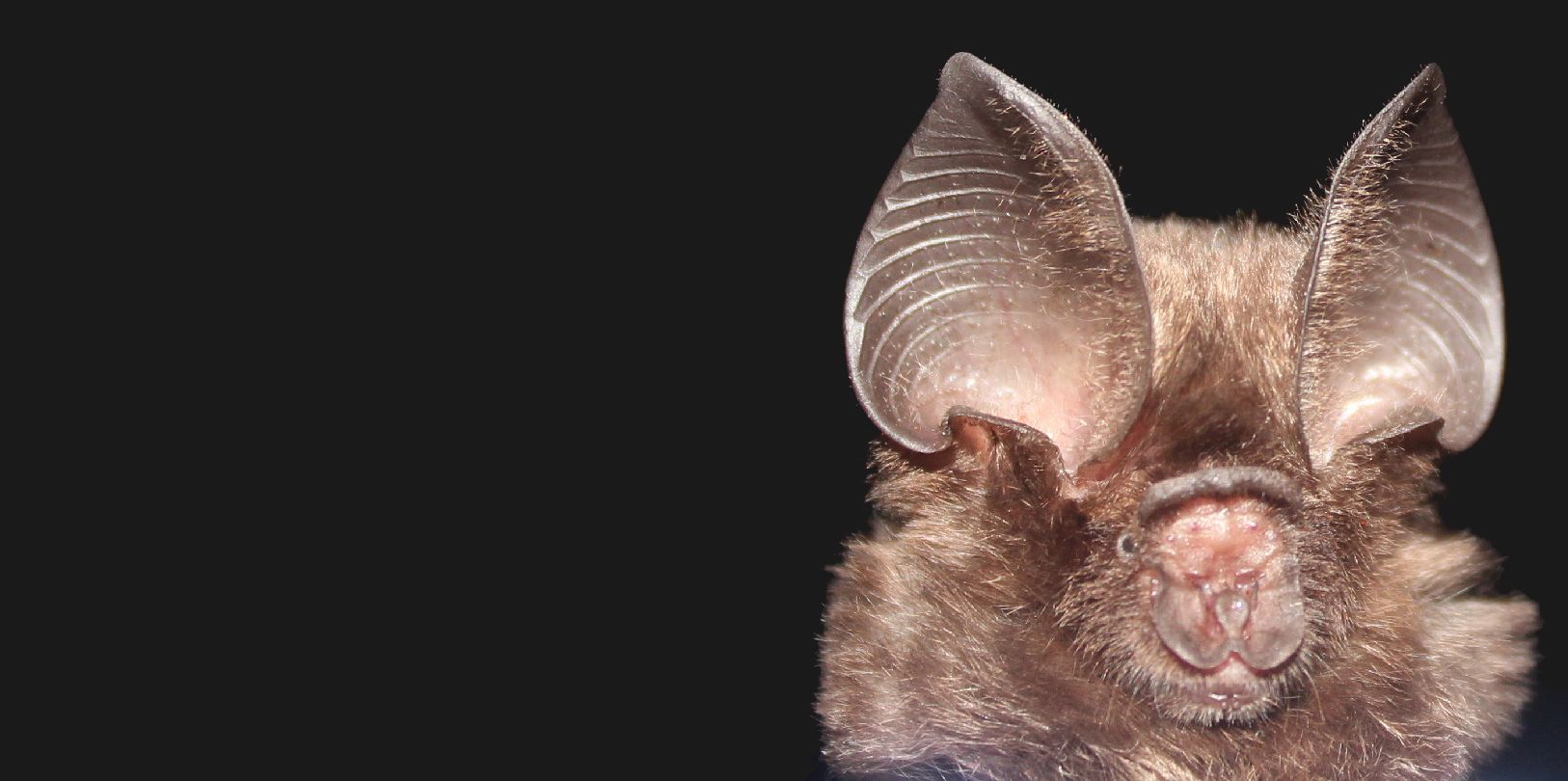 Sutherland's approach is working.
Conservation organisations are using the evidence, changing course and reporting successes.
Conservation Evidence has now had around 800,000 users, with a return rate of around 25%, and has brought together a group of 'Evidence Champions' who have signed commitments to use the resource in their decision-making for new projects.
"Transformational changes are vital in tackling the nature-climate crisis. We cannot afford to act on hearsay, best guesswork or opinion. Conservation Evidence provides an unrivalled signpost to what works and doesn't work, and looking ahead we need to invest in what the evidence tells us will make a real difference."
Professor Des Thompson, Principal Adviser, NatureScot – Scotland's Nature Agency
Living Proof: Copper Stopper
A conservation team at the Mauritian Wildlife Foundation had a problem with their project to restore Mauritius' critically endangered* Echo Parakeets.
Young parakeet chicks were being found dead in their tree nest cavities, suffocated by the slime of African giant land-snails (with the killer snails still at the scene of the crime).
The team found that land snails are deterred by the static surface electricity produced by certain metals – including copper. So they placed copper strips around the tree trunks below the parakeet nest cavities, to see if the small electric shocks they produced would act as a barrier to the snails.
It was a success: no more chicks were killed by giant snails over the next three parakeet breeding seasons.
Dr Vikash Tatayah, Conservation Director at the Foundation, wrote up the trial and submitted it to Conservation Evidence. This was later found by another conservation team, who were looking for a way to deal with snails and slugs decimating the nationally rare red helleborine orchids of their Buckinghamshire project. By putting copper rings around emerging orchid shoots, the plants were completely protected from those species.
"We were delighted that the idea we found to be effective in our setting was then picked up and used in a completely different conservation project over 6,000 miles away, which was also successful," said Tatayah.
He added: "The copper strips are now used in enclosures for very rare endemic snails in Mauritius and Hawaii, which may have been influenced by our trial. Sharing information like this through Conservation Evidence just shows the power of the process."
* The birds have now been downlisted to 'vulnerable'.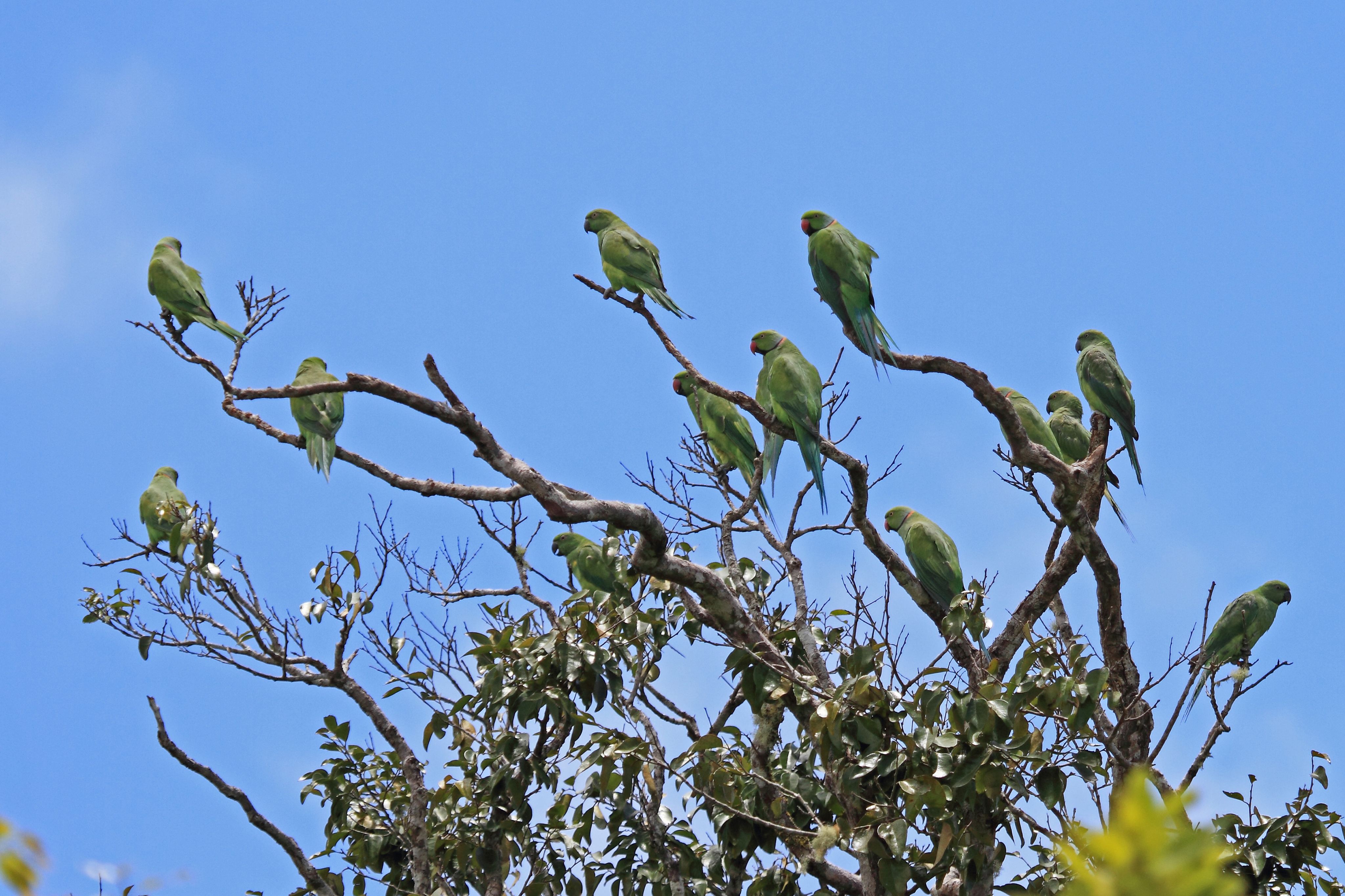 Sutherland's team hasn't stopped there.
They want to do everything they can to support conservationists and this includes providing the guidance and tools needed to incorporate evidence into new projects.
Their 'Evidence-to-Decision' tool for example, co-produced by Alec Christie – a researcher in the team – and practitioners from many conservation organisations, helps practitioners make evidence-informed decisions. It also transparently records the evidence and reasoning practitioners use – which not only helps in their project planning, but helps others to see why past decisions were made.
Another set of guidance is being created to help people better report the costs of their project. "People need to know that the approaches they take are as cost-effective as possible, but we've found that cost reporting is extremely poor – so it's difficult to make informed decisions," says Thomas White, a researcher in the team.
There's still lots more work to do, but Sutherland is determined to succeed – because without a properly functioning natural world, the existence of the whole of humanity is at risk.
"We're now working with many organisations who are using evidence as a central part of their planning – and practitioners are routinely checking evidence, and testing and learning from their actions," he says, adding:
"I'm excited to be helping to drive this transformation. There's no time to get things wrong. Evidence gives us the best possible shot at saving the natural world."
Professor Bill Sutherland is Miriam Rothschild Professor of Conservation Biology in the Department of Zoology, and a member of the Cambridge Conservation Initiative.
Living Proof: Marine Boost
In the course of her work, Marine Ecologist Dr Ally Evans at Aberystwyth University made a major contribution to Conservation Evidence for others to benefit from.
Through the Ecostructure project, she's researching ways of enhancing and restoring marine biodiversity in the face of a growing number of artificial structures around our coasts. These structures – usually flat walls or piles of blocks made from concrete or hard quarried rock – are used to protect coastlines from rising and stormier seas, and support growing coastal populations and marine industries. But their simple shape doesn't support the vibrant variety of marine life found in natural rocky habitats.
Using methods developed by Conservation Evidence, Evans collaborated with experts to create an evidence-based resource to help people plan, design and manage artificial structures that are better for marine biodiversity. It brings together the results of ecologists and engineers around the world who are already designing and testing new ideas.
A summary of the 43 ideas, and 176 studies reporting their effectiveness, is now available on the Conservation Evidence website where a searchable database also helps people find the evidence most relevant to their project.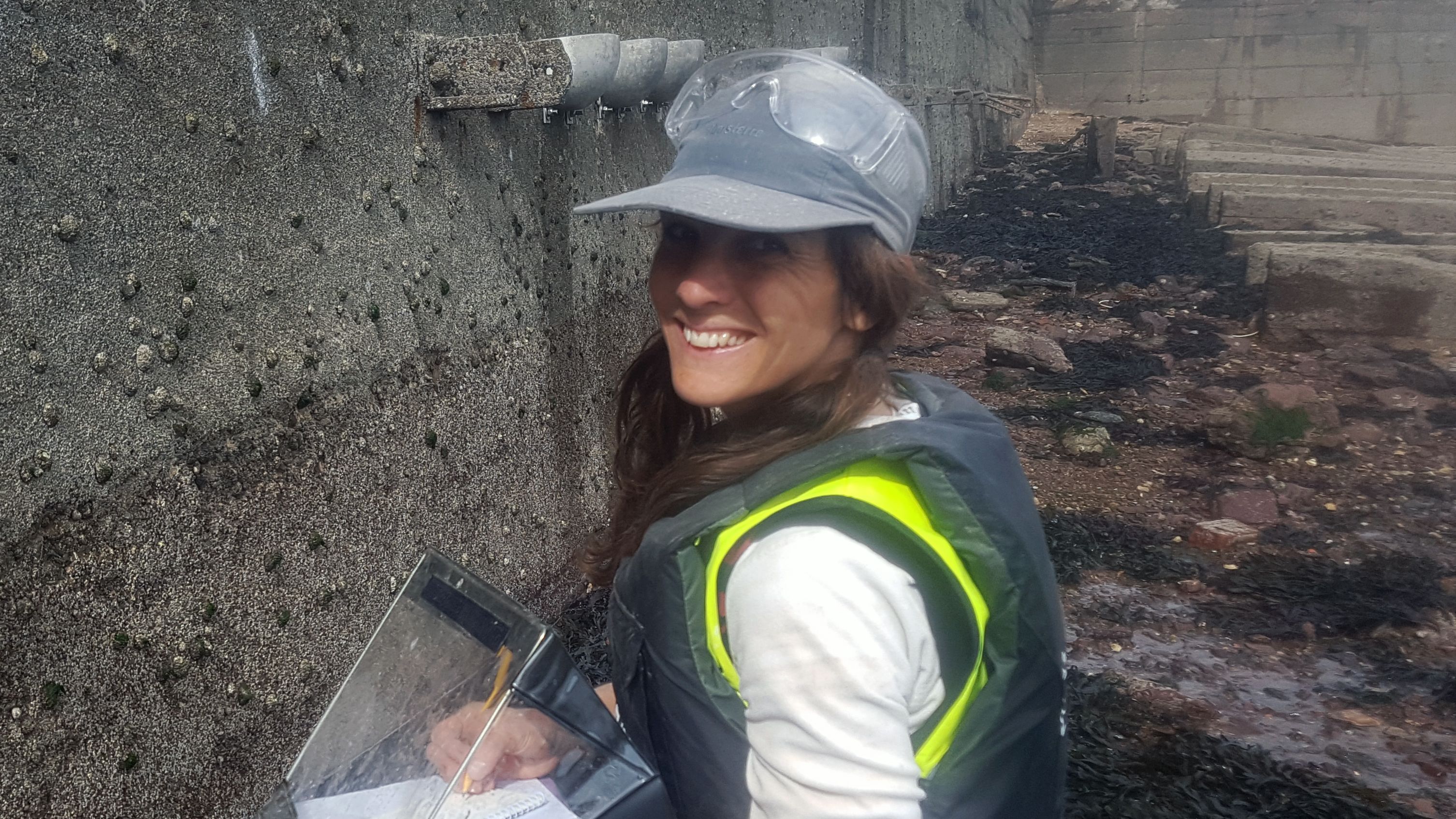 "Environmental managers need to know that new structure designs for enhancing biodiversity will work. Using the resources we've contributed to Conservation Evidence users can find out if and when the additional time and cost will be worth it," said Evans.
"We can make marine artificial structures more like complex natural habitats, which in turn attract more marine life – including rare and charismatic species, or commercial stocks of fish and shellfish. We can also transplant species onto structures to give them a head start."
Media enquiries: Jacqueline Garget
Research enquiries: Professor Bill Sutherland
Find out more at: www.conservationevidence.co.uk

Background photographs: Short-tailed roundleaf bat © Iroro Tanshi/SMACON. Flock of Echo Parakeets © Jacques de Spéville. Living Seawalls installation in Sydney Harbour, Australia, Credit Alex Goad, Reef Design Lab.
The text in this work is licensed under a Creative Commons Attribution 4.0 International License
Published 29 June 2022