A very healthy relationship
How the University's relationship with the NHS has made it one of the world leaders in clinical medicine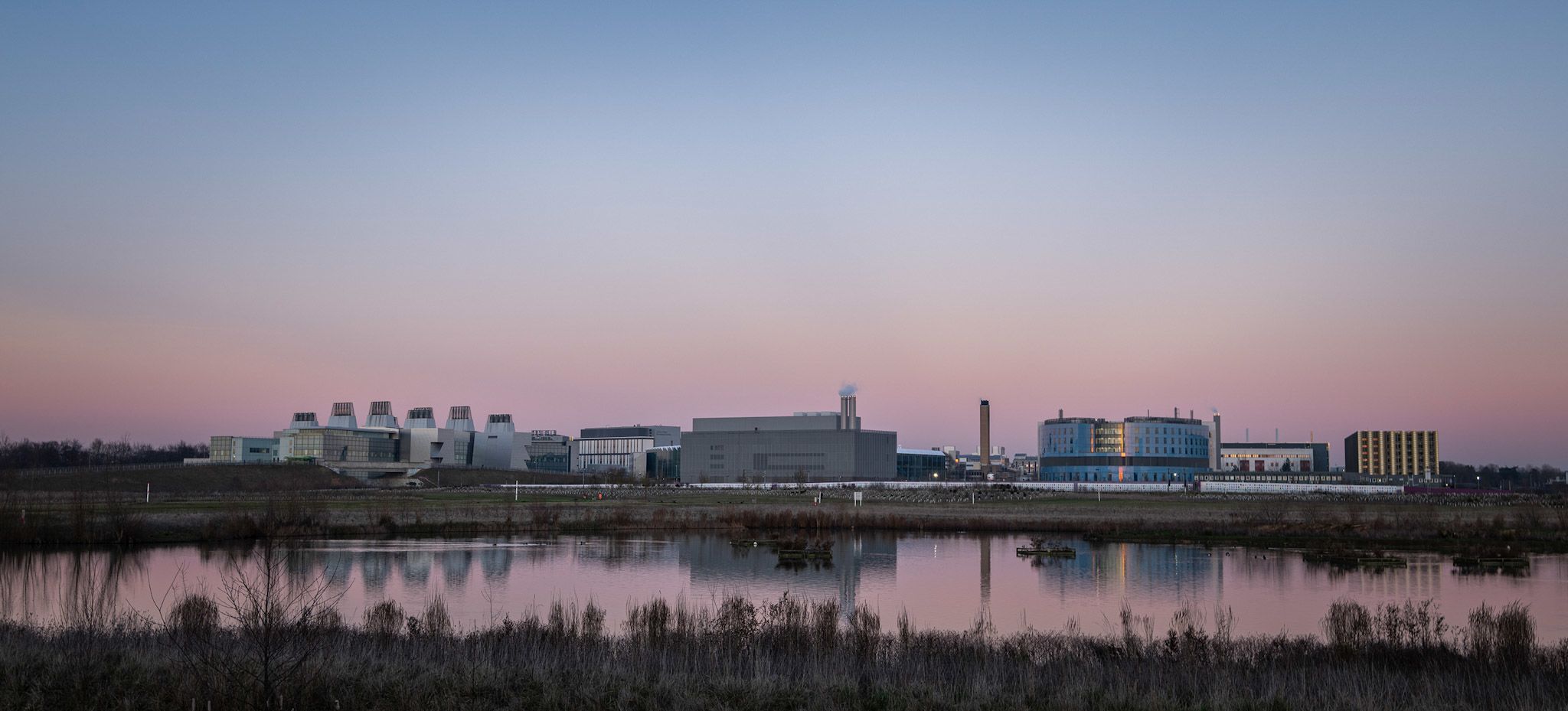 Cambridge Biomedical Campus (Credit: Cambridge University Hospitals NHS Foundation Trust)
Cambridge Biomedical Campus (Credit: Cambridge University Hospitals NHS Foundation Trust)
As the NHS celebrates its 75th anniversary, we look at how the close relationship between the University and the hospitals on its doorstep is driving major improvements in how we care for patients.
In the early days of the COVID-19 pandemic, Roland Sinker, chief executive of Cambridge University Hospitals NHS Foundation Trust (CUH), took a phone call from Professor Andy Neely, Pro-Vice-Chancellor for Business & Enterprise at the University of Cambridge.
"'Right,' said Andy, 'you need personal protective equipment. I've asked today that the University provides all that it possibly can to your staff'," recalls Sinker. "It was a very moving and generous moment."
Two weekends later, he received another call from Neely, proposing that the University, the hospitals and AstraZeneca – which had recently moved its global R&D centre to Cambridge – work together on COVID testing.
"We managed to put together in almost no time at all a testing lab that really was a national leader," says Professor Patrick Maxwell, who leads the University's School of Clinical Medicine. "By the time it closed, the Cambridge COVID-19 Testing Centre had processed more than three million tests."
None of this would have been possible were it not for the strength of the relationship between the University and its NHS partners. To get a feel for how close this relationship is you only need to visit the Executive Suite on the second floor of Addenbrooke's Hospital. There, almost side-by-side are Maxwell and Sinker's offices.
"One of the things that attracted me to Cambridge was the strength and quality of our relationship with the NHS," says Maxwell. "I think it's extraordinary."
He says he cannot think of another example where the lead for health in a university and an NHS chief executive have offices adjacent to each other and where the university's lead is embedded in the NHS management offices. "It says an enormous amount about the commitment on both sides."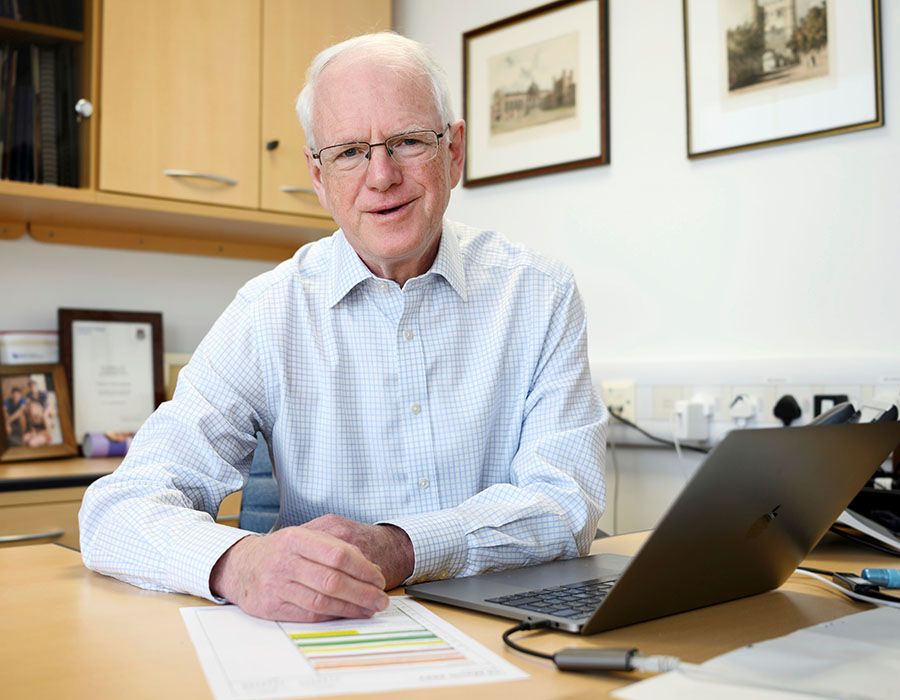 Although the post occupied by Maxwell – Regius Professor of Physic – dates back to 1540, when it was endowed by Henry VIII, the Clinical School itself has a much more recent history. It was established in 1976 next door to Addenbrooke's Hospital, construction of which had been completed at its current location four years previously. CUH was established in 2004, incorporating Addenbrooke's and – when it opened in 2013 – the Rosie, a maternity hospital.
Since then, the University has built very strong relationships with two other local NHS trusts. Royal Papworth Hospital NHS Foundation Trust – one of the world's leading cardiothoracic hospitals and the UK's main heart and lung transplant centre – moved to the site in 2019, and together with the University opened the Victor Phillip Dahdaleh Heart and Lung Research Institute last year. And a collaboration with Cambridgeshire and Peterborough NHS Foundation Trust will hopefully see the construction of the Cambridge Children's Hospital, the first in the UK to integrate mental and physical healthcare, alongside research. (The Children's Hospital – currently at the advanced planning stage – is one of two new hospitals planned for the campus, the second being a collaboration with CUH to build the Cambridge Cancer Research Hospital.)
"The University has gone from almost nothing in clinical medicine in 1976 to one of the top three to five in the world. And that is because of the relationship with the NHS."
Professor Patrick Maxwell
The Clinical School now has almost 3,000 staff. It has researchers across a wide spectrum of disciplines, around 380 of whom also hold posts in one of the local NHS trusts. And around 300 students a year receive their medical training at the Clinical School, with placements across the NHS.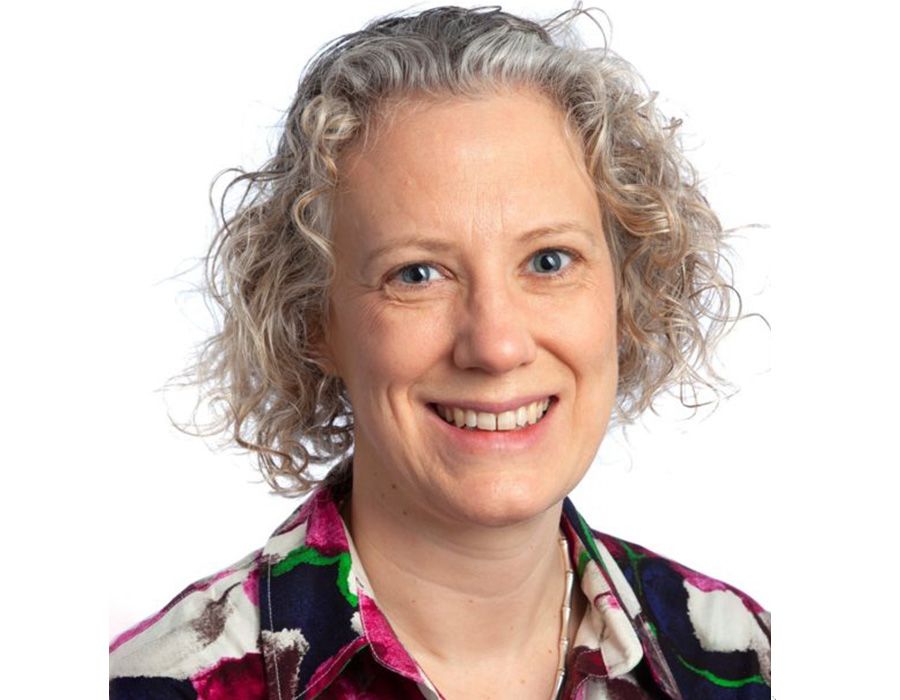 Dr Kristin-Anne Rutter is Executive Director of Cambridge University Health Partners, which exists to enable collaborations between the academia (the University of Cambridge and, since 2022, Anglia Ruskin University), the three NHS trusts and industry partners. She describes the relationship between the University and the NHS as "porous", engendering a real spirit of openness between the two institutions.
"They are individual institutions, but they feel like one when they're collaborating to improve patient care."
Dr Kristin-Anne Rutter
Sinker, who has led CUH since 2015, has worked in several parts of the NHS, with different university partners. He describes the current relationship in Cambridge as "far ahead in terms of the sense of collective endeavour for our patients, and also for how we can transform the way that we look after people globally. It's a different order of magnitude, and the benefits run both ways."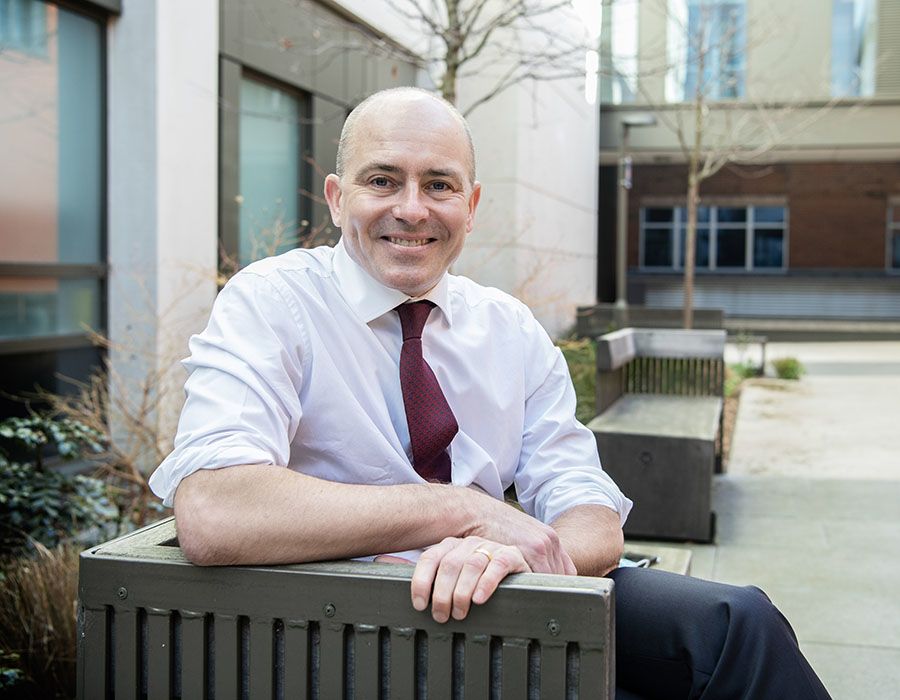 But while the Clinical School is the most obvious bedfellow to the NHS, the hospitals also benefit from a wealth of world-leading expertise across the University's many disciplines, says Rutter, "whether that's operational skills or legal, ethical governance skills".
"It allows us to think really broadly and with great imagination as to what the future might look like."
Roland Sinker
One of Maxwell's priorities when he took the post of Regius Professor was "to build outwards from our amazing core strengths in discovery science, to increase what we do in terms of translation and entrepreneurship".
The University and hospitals form a key part of the Cambridge Biomedical Campus, where they sit alongside the MRC Laboratory for Molecular Biology (whose researchers have been awarded 12 Nobel Prizes), AstraZeneca's Discovery Centre, GSK's clinical trials unit, and biotech company – and Cambridge startup Abcam. BioNTech, too, will shortly be opening new labs on the campus.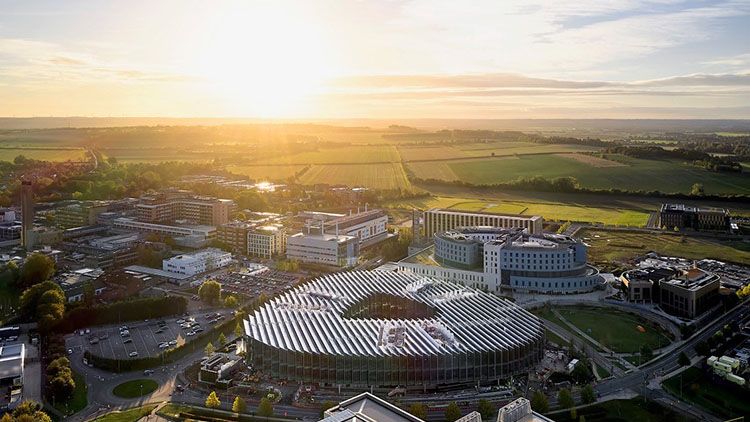 In August 2022, a report found that the Campus contributed £2.2 billion annually to the UK economy, supporting 15,000 roles through the regional supply chain (in addition to over 17,500 roles on the Campus itself). There are more than 440 life sciences and healthcare companies in the wider Cambridge life sciences ecosystem.
"The ecosystem around here is incredible," Maxwell says. It is what makes Cambridge one of the world's leading sites for innovation, helping speed up the translation of research into practice.
"Innovation is going to be critical to the future success of the NHS," says Rutter. It is what will help it move from a model based on treating illness towards one of disease prevention, early diagnosis and integrated medicine.
And that, says Sinker, "is where the university comes in. I see people thinking really hard about what we do to keep people well, what are we doing to find people quickly when they're poorly, and then how do we bring the very best of our skills to bear on the mechanisms of disease."
This is why, he adds, working in Cambridge, across the NHS and with the University and their industry partners, is "such an extraordinary privilege".
How our staff and students support the NHS
Training our future medics
Each year, around 300 students begin their journey into the NHS at Cambridge, taking up places on the University's medical training programme.
The students are overseen by Professor Paul Wilkinson, Clinical Dean, who is also a practising child and adolescent psychiatrist working for Cambridgeshire and Peterborough NHS Foundation Trust (CPFT).
Wilkinson heads up all aspects of clinical medicine teaching at the University – essentially, years four, five and six of the students' training – and has a role in oversight of their first three years.
"For the first three years, there's an emphasis on giving students a solid grounding in preclinical sciences, with a small amount of patient contact," he says. "After those three years, they come to the clinical course, which is where we get them from being highly-skilled scientists to becoming competent and safe doctors."
Students take part in clinical placements in organisations including CUH, CPFT and Royal Papworth Hospital, where they spend time on wards, GP surgeries or outpatient clinics, learning from experienced doctors and other health professionals before going on to see patients themselves.
The advantage of the Cambridge approach, which, he says, is one of the more traditional medical courses, is that students will have a good understanding of medical science – at an institution that does top tier clinical research – before going on to do their training.
Students at Cambridge also get the chance to 'intercalate' – that is, to take time out of their medical degree to study a specific area of interest. For some this will be biomedical science, but for others it may be history, English or engineering, for example.
"They find this really helpful and useful, and it means we have a more diverse medical workforce."
Most of our students graduate and head straight into the NHS. It is, he says, "really satisfying because we've worked really hard to get them to the point of qualifying. And it's a tough course. Some of the students we know have had problems, so it's really great to see them come out at the end as doctors, despite all the difficulties they've had".
An exciting - and daunting - future
Jack Devin has just completed the final year of his six year medical degree and is about to embark on a career in the NHS, taking up a post as a junior doctor in Jersey – a long way from his home in Liverpool.
When reflecting on his decision to pursue a career in medicine, he says: "The textbook answer is that it's the mixture of science and also the personal interactions. But more specifically, for me it was the combination of problem solving with a really practical career which offers many varied routes that you can take – opportunities to engage in technology and medicine and education and research."
During his medical degree, he has made the most of these opportunities, getting involved in projects from the use of artificial intelligence (AI) in drug development to looking at how the technology can make healthcare records more efficient. Although for now, he is setting research aside, he is still very interested in exploring this area. "There's lots of opportunity especially within healthcare and the NHS for technology and efficient solutions to come into play and really make a change for the better."
Devin has had a busy six years. Alongside his studies, he has been co-president of the Clinical School Society – which acts as the voice of over 1,000 medical students. And together with one of his best friends from Liverpool (who also made it to Cambridge) he founded AccessUni, a non-profit to support people from disadvantaged backgrounds in applying to Oxbridge – Devin was the first pupil from his state school to study medicine at Oxbridge and is keen to ensure he won't be the last.
"There's lots of opportunities out there for people from more affluent areas and affluent schools, but actually, there's lots of capable individuals who went to schools like ours and just because they don't have the right networks or the right contacts, they don't necessarily get those same opportunities."
As he readies himself for his new career, he is realistic about the challenges facing him.
"It's daunting at the moment, given the kind of the difficulties that are on the horizon, the strikes – not just amongst doctors, but also amongst other allied healthcare professionals, like nurses – but at the same time, there's still so much excitement and opportunity in the career."
Developing kinder treatments
One of the strengths of the NHS, says Professor Charlotte Coles, is how it embeds research into its very fabric.
"The treatments, the interventions – all the things that we take for granted, right down to which dressing to use, which antibiotics to use – it's all been through clinical trials," she says.
Coles is an NIHR Research Professor, which means that her work is aimed at improving the care of patients within the NHS. She has led, and is involved in, multiple national and international clinical trials aimed at improving outcomes for cancer patients.
"It used to be the case that radiotherapy for breast cancer was 'one size fits all'. Everybody got pretty much the same kind of treatment with a few tweaks, and it was very long and not without side effects."
Her research looks at how this treatment can be tailored – and in many cases shortened – depending on a number of factors including a patient's response to drug treatments and their risk of recurrence.
"It's about having kinder treatments for people with cancer."
And of course, not only is this better for patients, but it also saves the NHS millions spent on unncecessary treatments, at a time when resources are increasingly stretched.
One of her notable successes has been the IMPORT LOW trial, which showed that targeted radiotherapy for low risk, early stage breast cancer is just as effective, but has fewer side effects. As a result, partial breast radiotherapy is now recommended as standard of care for selected patients by the UK Royal College of Radiologists and is included in guidance from the National Institute for Health and Care Excellence.
The NHS provides unparalleled access to a broad group of potential patients to offer participation in research, which, she says, is "incredibly important because we need diversity in clinical trials to make sure that the results that we get are applicable to everyone".
But Coles stresses the need to involve patients from the outset in studies, helping in their design – including lab-based research.
"We're not just doing things because they're interesting scientifically, we're doing them with the line of sight for patient benefit, even if it's with cells and test tubes," she says. "We need to work with patients to be able to direct us to what's important to them. It's not about what we do to patients, it's about how we work and partner with them to achieve patient-centred research."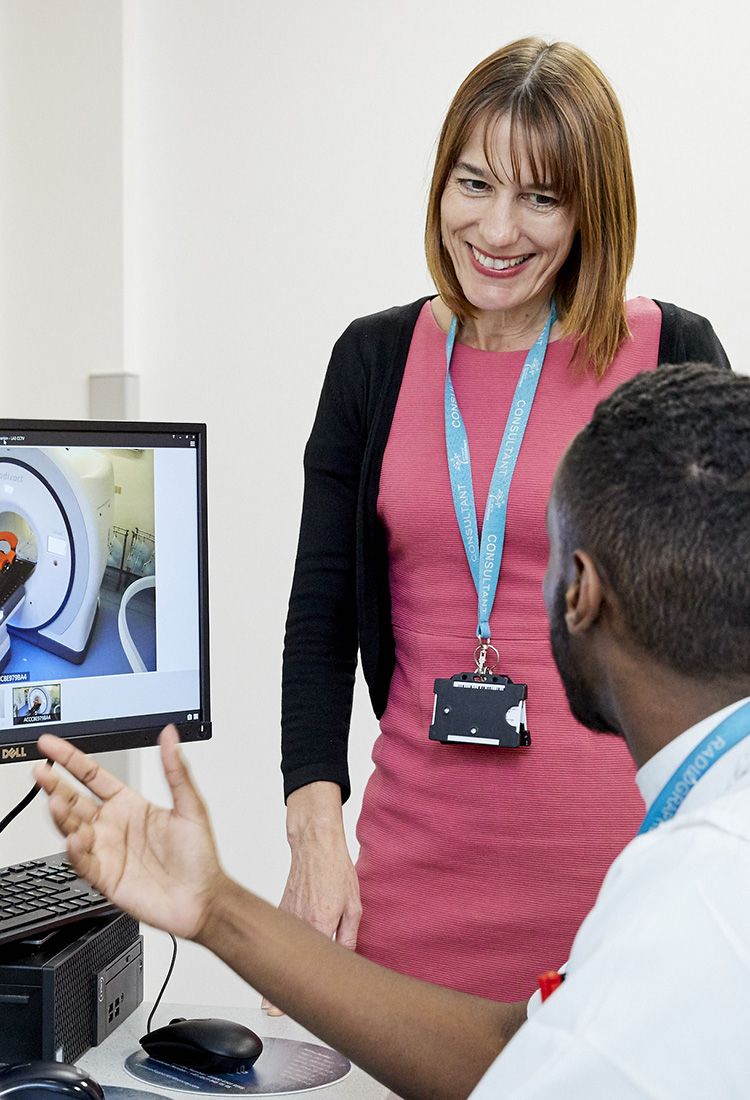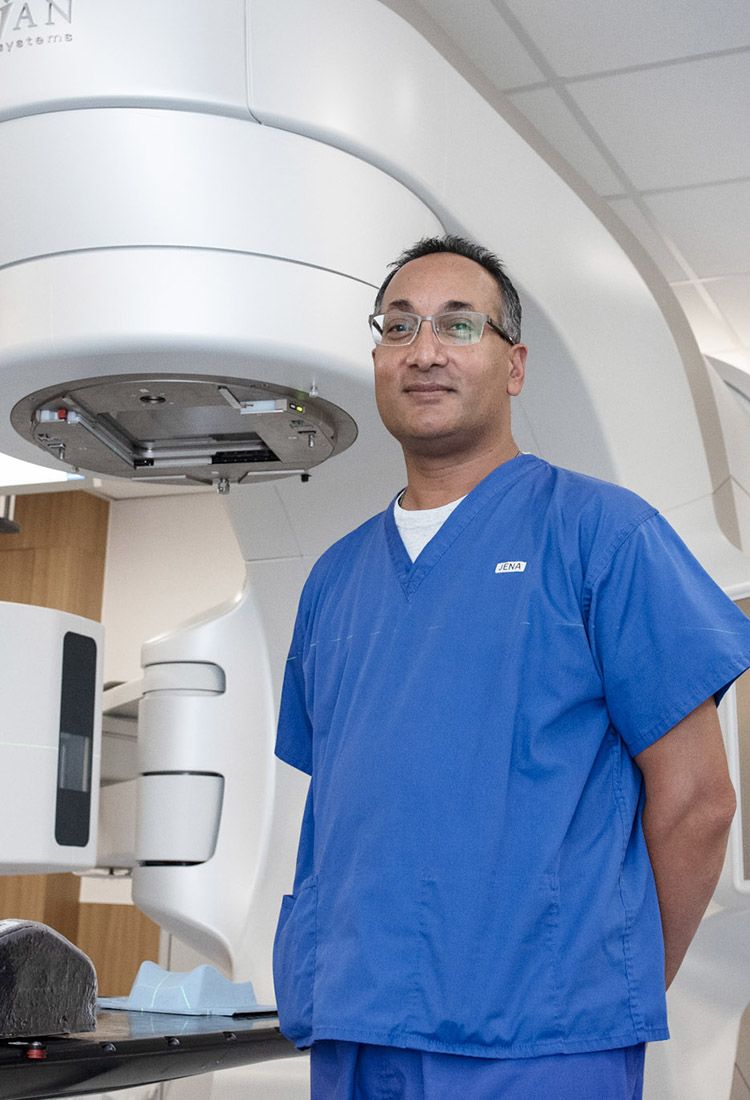 One of the major strengths of the NHS is how it allows for innovations to be developed, tested and deployed at scale, says Dr Raj Jena, a principal research associate within the Department of Oncology at the University and honorary consultant at Addenbrooke's Hospital.
Jena has taken advantage of this capacity to develop a new artificial intelligence (AI) tool that promises to speed up laborious – but vital – work by oncologists.
"I knew that we could build a really innovative AI tool from within the NHS, train it with data from patients from within the NHS, and deploy it within the NHS so that it would be as useful as possible to the NHS."
Jena is a radiation oncologist at Addenbrooke's, using cutting-edge radiotherapy to treat patients. His research interest is in medical image analysis, and in particular how AI can be harnessed to speed up this analysis and ultimately improve patient care.
It was his interest in AI that led Jena to spend five years as an 'embedded researcher' at the Microsoft Research Labs in Cambridge, working half-a-day per week. This collaboration has led to the launch just last week of OSAIRIS.
OSAIRIS is a machine learning tool that allows a computer to annotate patient scans, marking up and those areas that need to be protected from the treatment when the cancer is targeted with radiotherapy. It's a complex task that can take anywhere from 20 minutes to two-and-a-half hours per patient.
"OSAIRIS is designed to speed [that task] up by doing the heavy lifting, the boring stuff. The oncologist just has to double check the annotation for accuracy."
The tool will never replace the consultant, but with 4,000 cancer patients being treated at Addenbrooke's alone, it could make a major difference to how quickly patients are able to access their radiotherapy.
Throughout its development, Jena received support from several organisations whose sole purpose is to aid the translation of research from University labs into patient benefit, include the NIHR Cambridge Biomedical Research Centre and the University's technology transfer arm, Cambridge Enterprise. He also worked with NHS trusts across the country, who provided data sets to help validate the tool's performance.
"AI is only as good as the data it's trained on. But the power of the NHS is that we can test our models in other hospitals to make sure they work."
Jena has now secured a partner to manufacture the technology, German med-tech company ApoQlar GmBH – they will make the device available at cost to the NHS, while selling it to the company's existing markets in Europe, Asia and America. It is only a matter of time before hospitals around the country – and globally – are able to take advantage of the device.
"Knowing that the fantastic data that built [OSAIRIS] came from the NHS and that it can be deployed back to the NHS for patient benefit, that's what's really amazing."
Transforming patient outcomes
Next door to Royal Papworth Hospital is one of the Cambridge Biomedical Campus's newest buildings, the Victor Phillip Dahdaleh Heart and Lung Research Institute.
As well as housing more than 380 staff from the University and Royal Papworth under one roof, it is home to a Clinical Research Facility (CRF), where NHS patients can stay while taking part in clinical studies and experimental medicine trials.
The CRF is run by Dr Mark Toshner, who, alongside a research position at the University, is a chest physician at Royal Papworth Hospital and an honorary consultant at Addenbrooke's.
He is currently running a study at the CRF known as Cohort Digital, which is looking at whether digital technology such as apps or smart watches or 'loop recorders' (which continuously monitor your heart rate) can provide a way of measuring in the community how the patient is feeling and functioning, rather than bringing them once every six months into a hospital.
"It's exactly the sort of thing that having a clinical research facility allows you to do. It allows you to be near enough to your patient cohort to then take some of the stuff that's come out of your discovery science and apply it directly to them, with an idea of trying to make their care better."
One of the great things about the NHS, says Toshner, is that its infrastructure encompasses the whole population, allowing scientists such as him to carry out research at scale. Cohort Digital, for example, involves seven centres across the UK, from Glasgow to Sheffield to London.
"It would be hard to do this kind of work anywhere else in the world. [The NHS is] the only network in the world that that has coverage of a whole country."
Most of the major service developments in the last 20 years have sat at the interface of research and innovation, he says, with hubs of academic excellence driving improvements in patient care. He gives the example of chronic thromboembolic pulmonary hypertension, a disease for which Royal Papworth Hospital is the national referral centre for treatment. It was an innovation research-led project, embedded within clinical care. "Outcomes have been completely transformed. As a result, patients can now be offered a potential cure."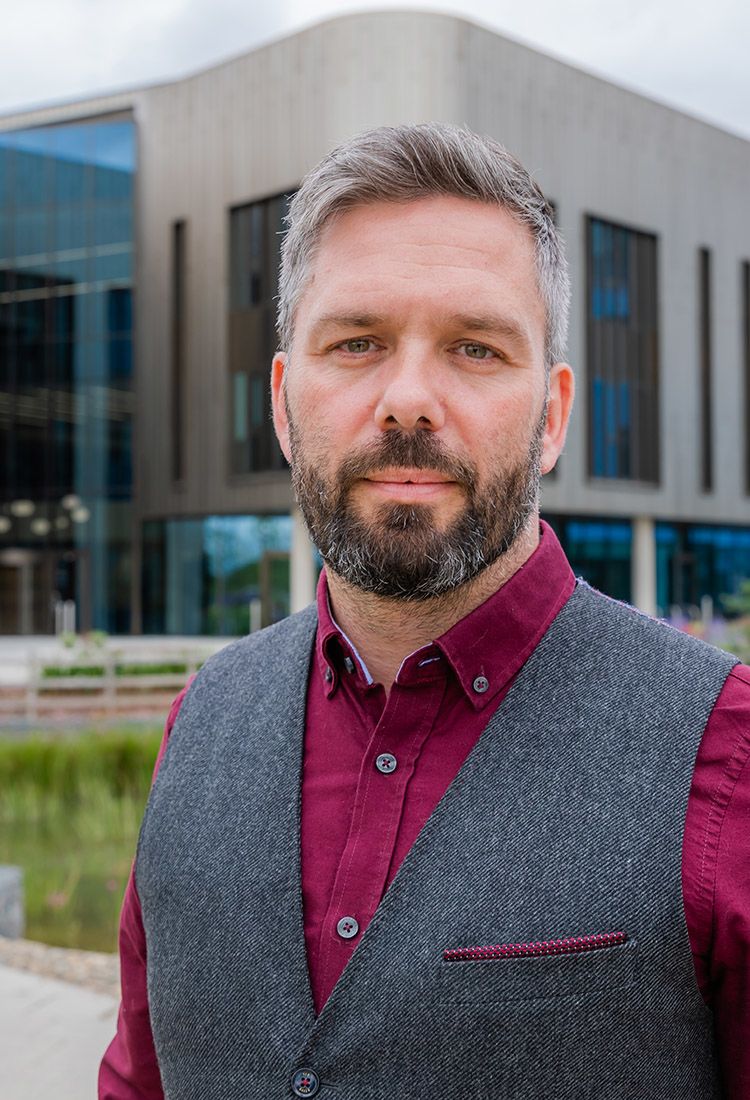 An incredible resource for researchers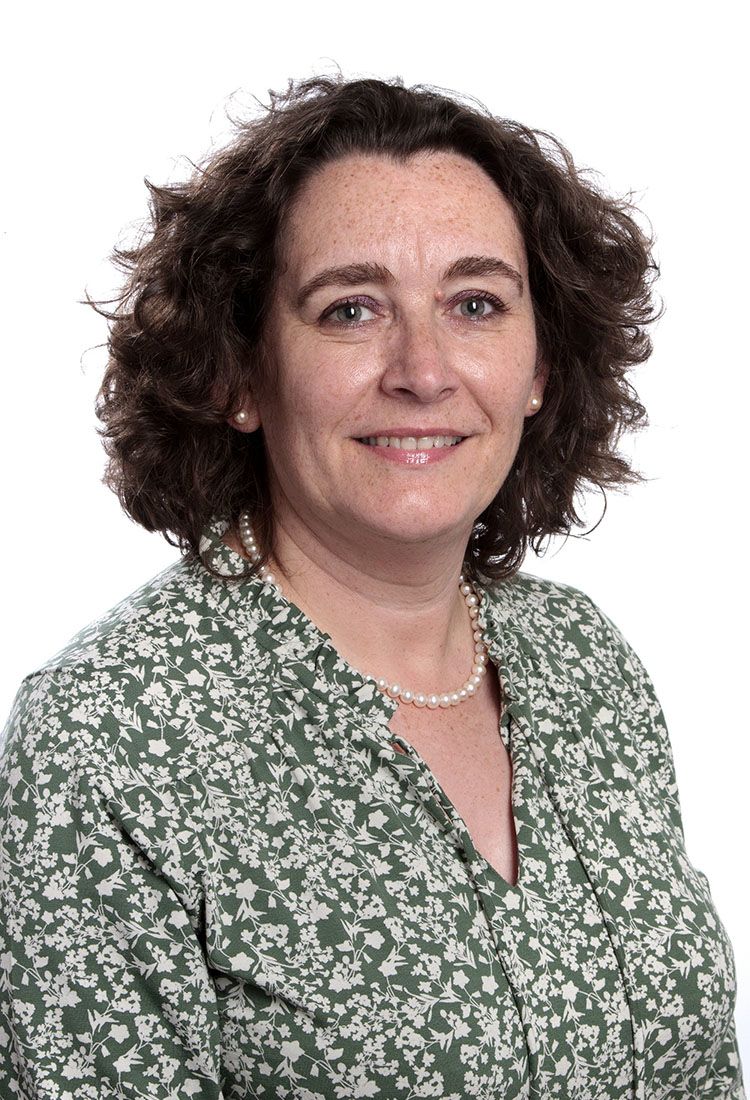 Around 1.5million people interact with the NHS every day – through GP practices, hospitals and mental health services, for example. For researchers, this offers the potential for an invaluable and enormous pool of people to help them study health and illness.
One way in which researchers can tap into this pool is through the National Institute for Health and Care Research (NIHR) BioResource, which its Director Dr Nathalie Kingston says matches up members of the public with researchers looking for subjects.
Since its launch in 2007, almost a quarter of a million people – around half of whom are healthy, while the other half have a health condition – have joined the BioResource's 'panel of participants'. Although anyone can sign up, its team actively recruits via NHS clinics patients affected by specific conditions – anything from common diseases such as inflammatory bowel disease, depression and COVID-19 to rare genetic disorders – and 'matches' them to studies and clinical trials.
Participants donate blood – and in some cases saliva – samples, often repeatedly over several months or even years. With the participant's consent, their samples are analysed and shared with researchers in academia and industry. Where patients have been recruited via their clinical care teams, case reports can provide additional valuable information about their specific condition, such as the year of diagnosis, what kind of treatment they are on and whether they are in remission, for example.
It has had some notable successes. For example, in 2019, NIHR BioResource volunteers participated in research that led to a diagnosis of a rare disease in approximately one in five babies with previously unexplained sickness. Because of this research, now all seriously ill babies in England are tested for genetic variations that can provide a diagnosis, get early access to treatment, and improve patient outcomes.
A recent Cambridge-led study found that the protection offered by COVID-19 vaccination declines more rapidly in people with severe obesity than in those with normal weight. This discovery was only possible because the BioResource allows researchers to go back to consenting patients multiple times for samples.
While its national coordinating centre is hosted in Cambridge, the BioResource stretches out across all of England, with 18 local BioResource Centres from Exeter to Newcastle.
None of this would be possible without the NHS, says Kingston.
"[The NHS] is completely key for us. Our partnership with NHSBT [NHS Blood and Transplant] allows us to recruit healthy volunteers – blood donors – but if you want to have access to a patient with a specific condition for research or clinical trials, it just wouldn't be possible to recruit at the level we do without the NHS."
With over 100,000 patients recruited through NHS clinics, it's little surprise that other countries are looking to emulate what we do. Most recently, delegations from Switzerland and the Netherlands have been in touch about establishing their own bioresources, says Kingston
Ultimately, of course, the BioResource is more than just a resource to help researchers reach patients. It is – and has to be – a two-way interaction.
"The BioResource is all about the endpoint. And the endpoint is improving patient health for everyone."
Evidence-based improvements
Professor Mary Dixon-Woods believes there are several reasons why a strong relationship between universities and the NHS is important, but chief amongst them "is that the NHS needs evidence on which to base its practices, and that's the kind of thing that universities are very good at providing".
Dixon-Woods is Director of The Healthcare Improvement Studies (THIS) Institute, which was established in 2018 with a major grant from the Health Foundation. Its mission is to do just that: provide an evidence base for making improvements in healthcare.
"This is important because while there are many, many efforts to try to improve health systems and healthcare, not all of them are successful," she says.
"It's increasingly clear we need an evidence base to determine what works, what doesn't, and why in terms of improving care."
"We can't carry on just hoping that well-intended efforts will bring the changes needed. This has long been the way of things for new treatments, and we need to apply the same thinking to improving healthcare – whether that's in terms of improving access, experience, quality, equity, efficiency, or safety."
For example, one of the projects the institute is currently working on is to catalogue the efforts that have been made to improve access to primary care and to improve maternity care. "Despite all of the investment, very few of these programmes have been fully described, so it's hard to replicate them if they work, and very few of them have been evaluated, so it's not easy to determine effectiveness," she says.
The institute is also working on how the NHS can ensure a culture of openness across its systems, recognising that willingness to engage openly with families who've been harmed is critical, as is openness to listening to staff.
Making research about improvement part of normal business is a key mission of the institute. Her team works closely with NHS staff and patients, as well as other stakeholders, to co-design methods. This helps in making the best possible use of lived experience, clinical expertise and scientific evidence, and gives people enhanced ownership of improvement interventions ensuring optimisation before deployment.
"Staff find it rewarding to take part in research, while including patients helps everyone to be heard and all priorities and views to be respected in the design of interventions. As well as making the interventions better, inclusion improves staff experience of work and patients' experience of care."