To boldly go...
The Cambridge students aiming to send a rocket into space in 2024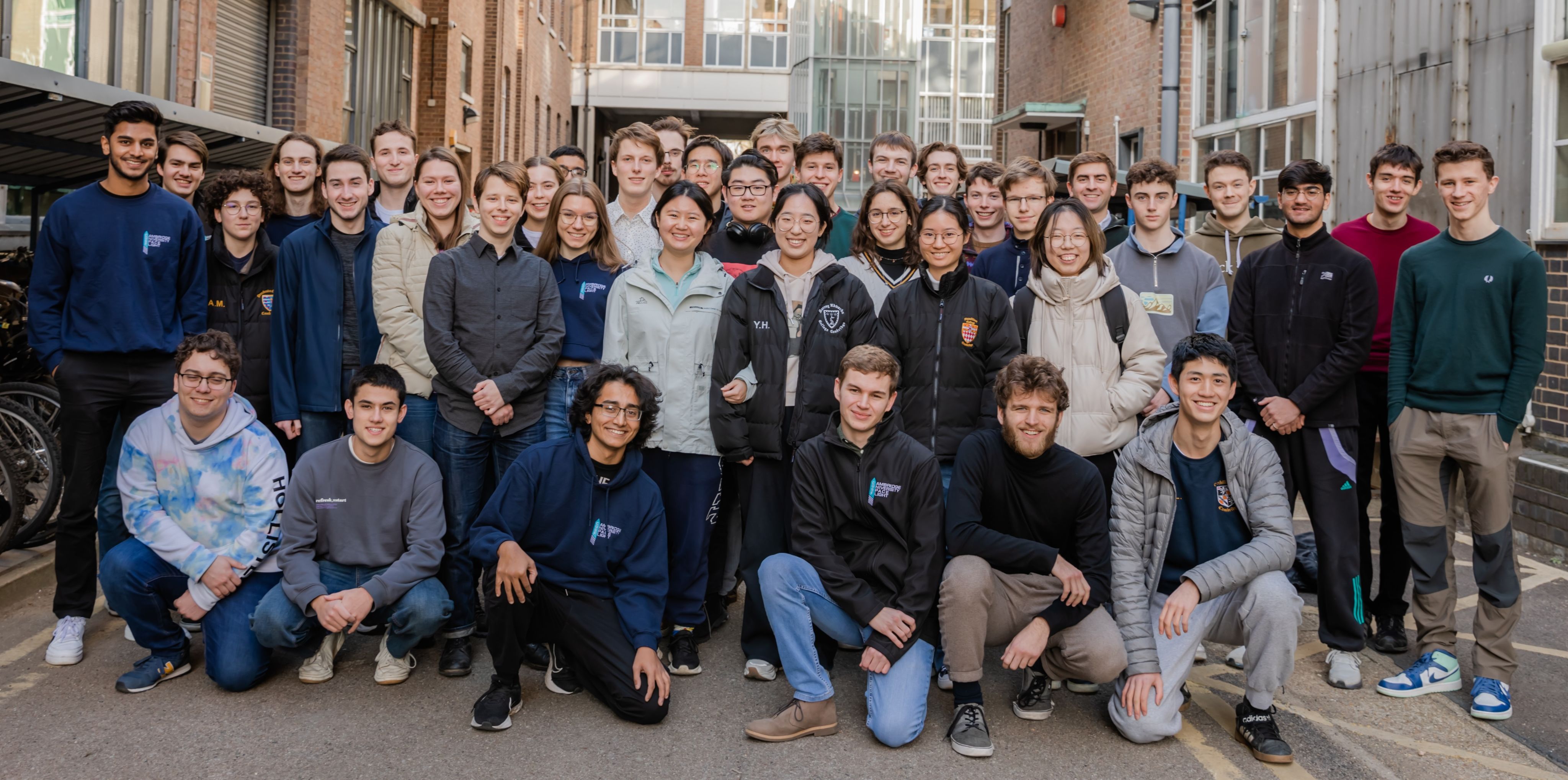 A team of Cambridge students are aiming to be the first amateur rocketry group in Europe to send a rocket into space – in 2024.
Members of the Cambridge University Spaceflight society – which meets every Sunday morning in term time – plan to launch their 10-metre tall Griffin I rocket more than 150km into the sky and past the Karman line, the 100km boundary between Earth's atmosphere and outer space.
It would make them the first students and amateur rocket group in Europe to reach space. The current UK amateur rocket altitude record is 11km; the European record is 32km, set by a student team from Stuttgart, and the world record is 116km, set by a team in the US.
Fourth year engineering undergraduate Abhijit Pandit, former co-president of Cambridge University Spaceflight, said outer space had always been the goal of the society - founded 17 years ago – but the pandemic had prompted a rethink of their ambitions and how quickly they wanted to achieve them.
"When Covid happened, we couldn't meet in person and we couldn't build anything. It was a challenge to progress our work. At the time, we were aiming to reach 20km, but we thought - if this small project is going to involve the same amount of effort as a way bigger project, why would we not do the way bigger project? Our goal, 17 years ago, was to get to the Karman line, so why don't we try going for that now?
"There's a push in the wider student-space industry to do these bigger projects, and it's not something that's really been done by students in the UK before. There are big amateur rocket societies in the UK and in the US - on the student side we're aiming to be the best of those."
White Giant, one of the largest liquid engines ever built by students anywhere in the world, will blast Griffin I into space, packing a maximum thrust of 35 kilonewtons for more than 40 seconds of firing at launch. The students aim to have White Giant finished by the end of the summer, following provisional testing of White Dwarf, a scaled down bi-propellant prototype.
The Spaceflight team – which in 2019 built the PULSAR engine, the largest nitrous oxide hybrid ever fired in the UK - has essentially taught themselves the specifics of rocket design and construction, and already have several launches under their belt. In 2017, their Martlet III rocket reached a height of 3.5km despite a malfunction in its engine – the only component of the construction not built by the Society itself.
Although many members of the team are studying engineering, others in the society come from a wide range of backgrounds, for example business studies.
"As long as you have A-level maths, even GCSE maths, and you're willing to put the time and effort in, you can really be a student from any academic background," said Abhi, who is studying at Selwyn College. "We want to show that you can do this as an undergraduate, safely, responsibly – it helps raise the profile of rocketry and helps younger people get more excited about space."
A number of Griffin I subprojects have also allowed the students to gain more practical experience in aerodynamics, avionics and recovery systems to take forward to the record attempt in 2024, including work on the smaller Aquila rocket.
Second year Iga Ratajczak, who is studying engineering at Downing College, is part of the Aquila team. She was inspired to join the Society by the unique challenges aerospace presented.
"Working on rockets is more abstract than working on cars, for example. With cars, so much is already known, but for us it's like - here's a text book from 1970 written in Russian, because sometimes this is the best source we have!
"We're learning things we haven't actually been taught about yet on our course – it's fun and a great chance to gain practical experience. I enjoy the learning opportunity. Plus it's also cool to make something fly!"
Henry Free, third year engineering student at Queens' College, added: "We cover lots of things on our course, including aerospace, but there's no spacecraft design module. There's a lot of foundation knowledge that's relevant, but when it comes down to building this stuff, it's completely different. You can do hand calculations and work some of it out, but before long you're looking at research papers because you're suddenly dealing with the intersections of lots of different fields in a way that's not familiar at all.
"We're trying to work on these increasingly ambitious projects, but it's a challenge because every year people graduate, and completely new people join. So passing on knowledge and experience is so important, so new members can build on what's been accomplished before, and the lessons that have been learned the hard way. It's an ambitious timeline, but we're determined to get there."
High profile programmes like Nasa's Artemis I mission, the development of SpaceX, Virgin Orbit, and the expansion of the UK Space Agency, have reenergised the world's interest in space and are inspiring a new generation. But for Iga, who sometimes uses a wheelchair, progress in space exploration isn't just about the technology.
"There are programmes for disabled people now, which is great, and selection processes that include disabled astronauts," she said.
"Despite the periods of stagnation we're definitely going in the right direction."
The Society estimates that around 60 students will have been involved in the development of Griffin I, over a period of two years, by the time it comes to launching the rocket.
"The Griffin group of people is probably the biggest group we've ever had working on a project at any given time," said Abhi.
"Space inspires people in different ways. There's always the drive to explore - humanity doesn't like to be confined. For many people my age it comes from looking at old space shuttle launches and even back to Saturn V – and from seeing what's happening now. We're from the bit in the middle, where nothing had really happened for 10 years or so. But there's definitely enthusiasm building now, and it's going to get even bigger."
The text in this work is licensed under a Creative Commons Attribution 4.0 International License.