London's forgotten businesswomen
New exhibition reveals the female entrepreneurs running luxury City firms in the 18th century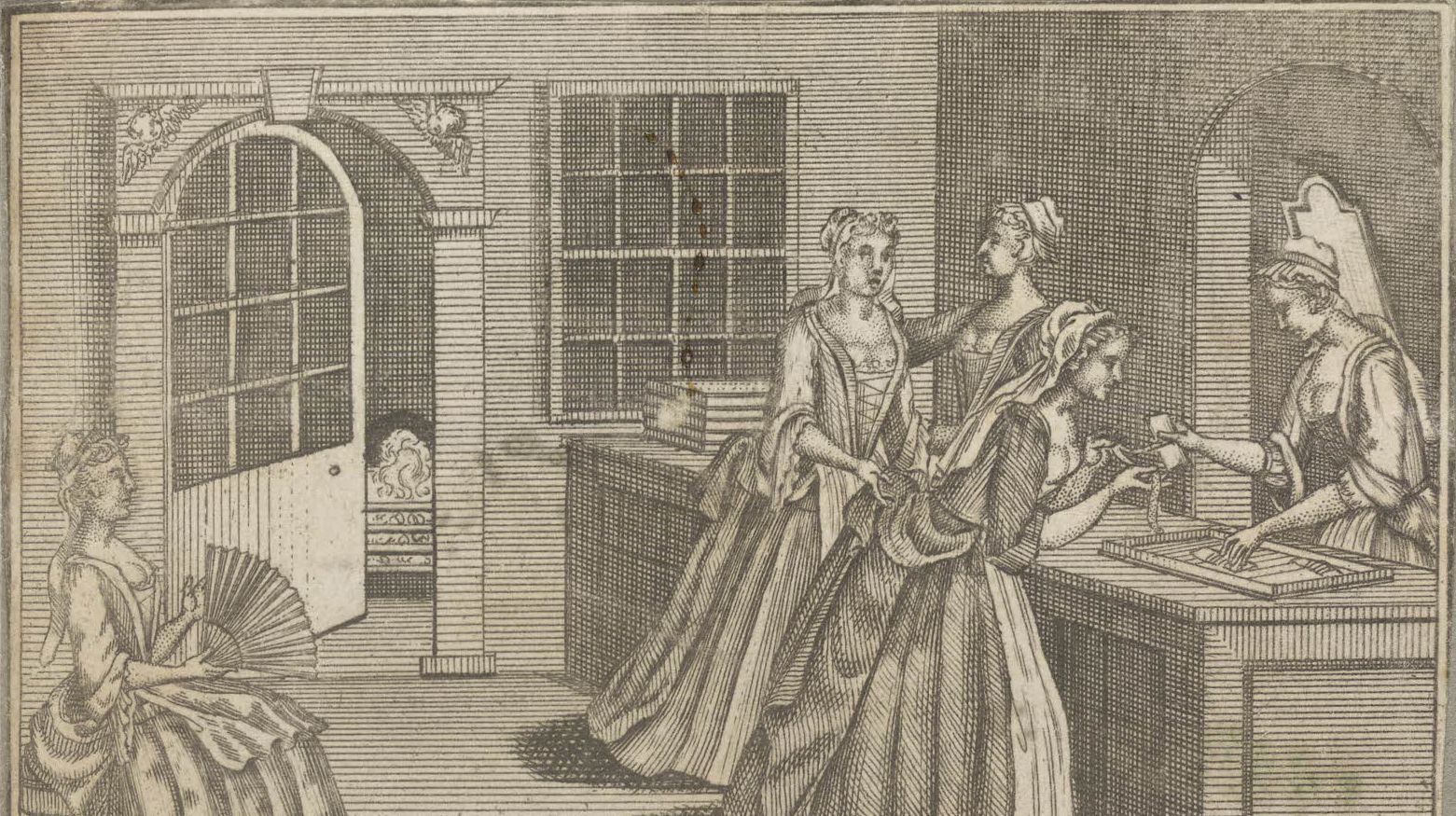 Trade card of Benjamin Cole, haberdasher (c.1720). © The Trustees of the British Museum
Trade card of Benjamin Cole, haberdasher (c.1720). © The Trustees of the British Museum
You might assume that London's Square Mile has always been a man's world, but a new open-air exhibition shatters that myth.
People walking to work in London. Courtesy of Matt Cornock via Flikr under a CC license
People walking to work in London. Courtesy of Matt Cornock via Flikr under a CC license
From 21 September – 18 October 2019, anyone walking through the City will discover an unfamiliar history of female entrepreneurship.
Around seventy business cards belonging to women in the 1700s will be displayed on giant panels close to where they ran their firms.
The 'City Women in the 18th Century' trail will stretch from Paternoster Square and along the 700-metre length of Cheapside and Poultry to the Royal Exchange in the east.
Images of Cheapside as it looked two to three hundred years ago will help visitors imagine the street when it was bustling with trade and manufacturing.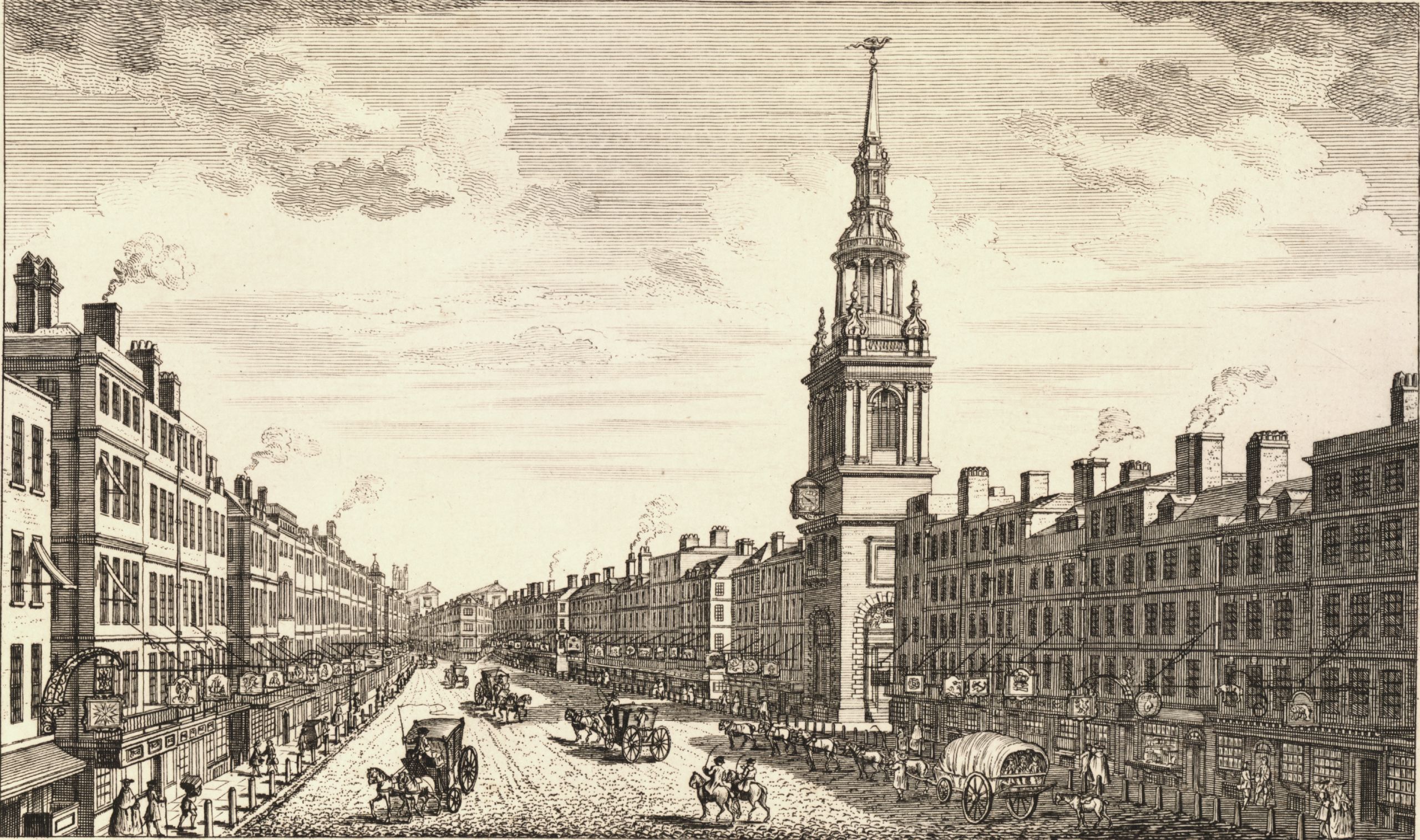 For at least five centuries Cheapside has been known for selling luxury goods. In the eighteenth century, its businesswomen traded as furniture makers, printers, fan-makers, silver- and goldsmiths, milliners and mantua makers, amongst other occupations.
The exhibition's curator, University of Cambridge historian Dr Amy Louise Erickson, says: "There was nothing unusual about these businesswomen at the time. They were members of trade families and it was normal for women to be in charge. This history has been completely overlooked."
The exhibition features Mary and Ann Hogarth, sisters of the artist William Hogarth: he designed their business card when they moved to new premises in 1730. The sisters sold fabrics and readymade clothes, as well as supplying the uniforms for Christ's Hospital School which educated the orphaned children of City freemen.
One of the most remarkable stories in the exhibition is that of the fan-making Sleepe sisters: Martha, Esther and Mary. Having learnt the ropes from their mother  - who ran a fan shop while bearing 15 children - Martha, Esther and Mary each went on to open their own shops on Cheapside.
Martha Sleepe never married and traded in St Paul's Churchyard for at least 35 years. Mary published a very unusual joint business card with her trade of fan-making at the top and her husband's trade of turner and handle-maker at the bottom. Esther married Charles Burney and bore 9 children, including the hugely successful novelist Frances Burney.
Dr Erickson says: "These City businesswomen prospered and practiced a range of occupations in a way which would have been inconceivable in the middle of the 20th century. Historians still don't understand exactly how or why women dropped out of the management of manufacturing and commerce."
"These 'foremothers' of City women serve as a reminder that power can be lost as easily as gained."
Other intriguing business cards in the exhibition include those of the milliner and haberdasher Martha Wheatland; the whalebone seller Elizabeth Bowen; and the wax chandler Hannah Jones. Jones succeeded her husband in 1749 and was still in business over thirty years later when she was supplying candles to Magdalene College in Cambridge and the Duke of Bedford's London residence.
Equally successful was Martha Wray who took over her uncle's medicinal warehouse in 1766. The business and its best-selling patented 'Balsam of Life' were still going strong in the 19th century.
All of these businesswomen were members of London's livery companies. This makes them easier to trace than would be the case in other English cities and towns, where women were often excluded from trade guilds.
Marital status was no obstacle to running a firm: the City's female entrepreneurs were single, married and widowed. Between them, they employed thousands of men and women.
Until the nineteenth century, much of the merchandise available in and around Cheapside was manufactured, as well as sold, on the premises. The shop was located on the ground floor while the upper floors housed the owner, together with their family, servants and apprentices, as well as the workshop and storerooms.
The business cards on display are all part of an extensive British Museum collection which includes hundreds of cards printed for businesses owned by women. Many of these items were collected by Sarah Sophia Banks, sister of the naturalist Joseph Banks.
The exhibition and project are supported by an 'Inspiring London through Culture' grant from the
City of London
, the
British Museum
,
Cheapside Business Alliance
,
Metro Bank
, and the
Arts & Humanities Impact Fund, University of Cambridge
citywomen.hist.cam.ac.uk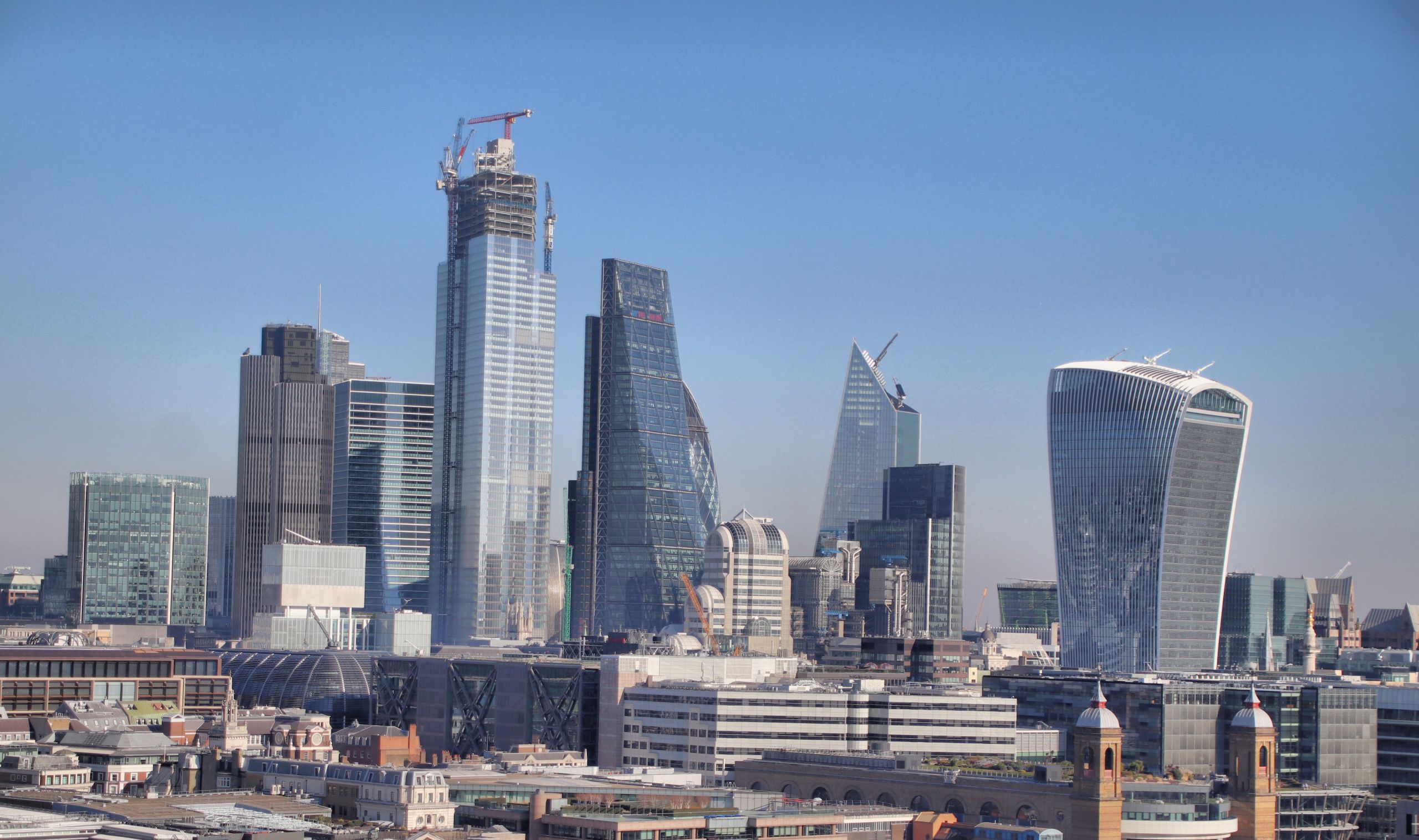 City of London skyline. Courtesy of 'Roy' via Flikr under CC license
City of London skyline. Courtesy of 'Roy' via Flikr under CC license