This Cambridge Life
The scientist reducing the rise of superbugs by talking to farmers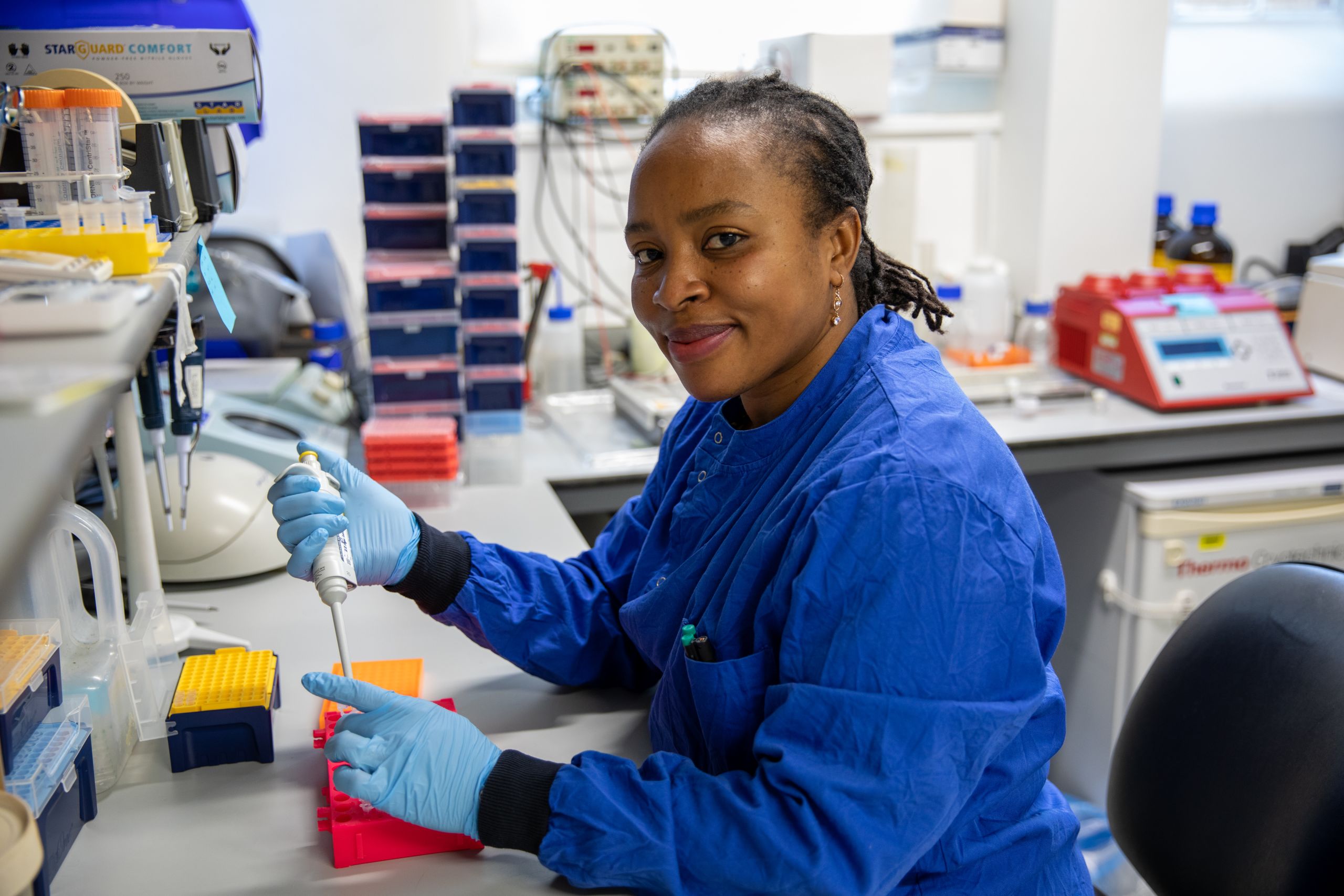 Chioma in her lab at the Department of Veterinary Medicine
Chioma in her lab at the Department of Veterinary Medicine
Chioma Achi is worried about the global misuse of antibiotics in agricultural practices. Her work helping farmers in Nigeria to reduce infection in livestock and use fewer antibiotics in animal feed was highlighted in the recent Vice-Chancellor's Research Impact and Engagement Awards.
We are living with a ticking time-bomb as bacteria like Salmonella become increasingly resistant to antibiotics. Antimicrobial resistance (AMR) results from the misuse and overuse of antimicrobials in agricultural practices, livestock production and human medicine. Of all the cases resulting from foodborne infections around the world, Salmonella accounts for up to 93.8 million cases annually, with a resultant 155,000 deaths. In fact, this is a low estimate as many cases often go unreported in Sub-Saharan Africa.
AMR is not just an issue with developing countries or a problem for low resource environments. This affects the entire world as it means we are rapidly running out of effective antibiotics. The World Health Organisation estimates that 10 million deaths will result from AMR by the year 2050 .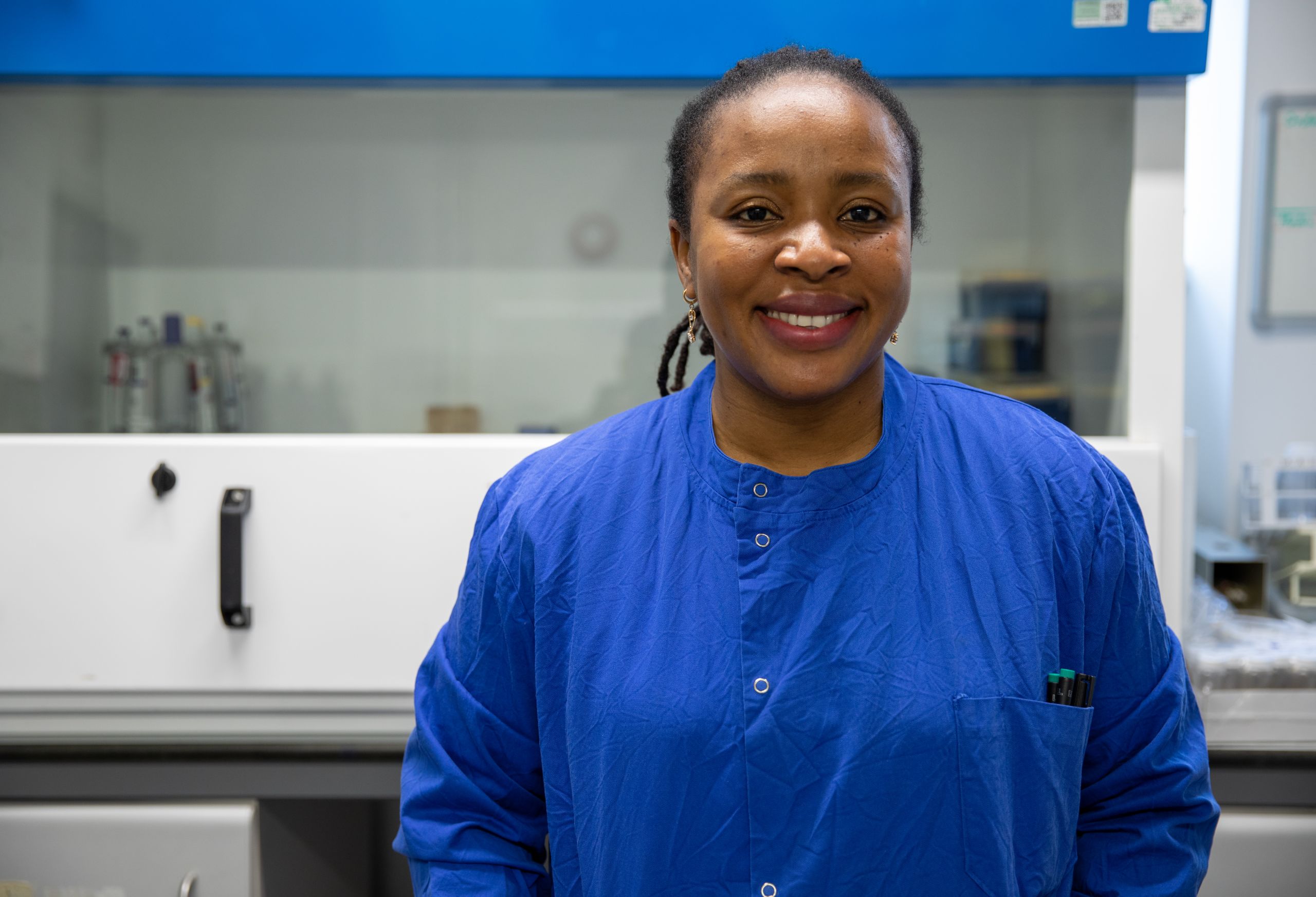 I'm investigating antimicrobial-resistant Salmonella in Nigeria. To do this, I collect samples from people, animals and the environment, and analyse them in the lab to gain a greater understanding of transmission. In the course of my fieldwork, I also talk to farmers about antimicrobials as these are often used in animal feed. I found that there was very little awareness of AMR and its impact on animal and human health, and many farmers felt it was impossible to farm without antimicrobials.
It was disturbing to discover that a good number of the Salmonella samples I collected showed resistance to up to five antimicrobials. These multi-drug-resistant bacteria are sometimes called 'superbugs'. When I began to consider the data alongside the lack of awareness I'd experienced on the ground, I realised that we had a huge problem that required urgent attention.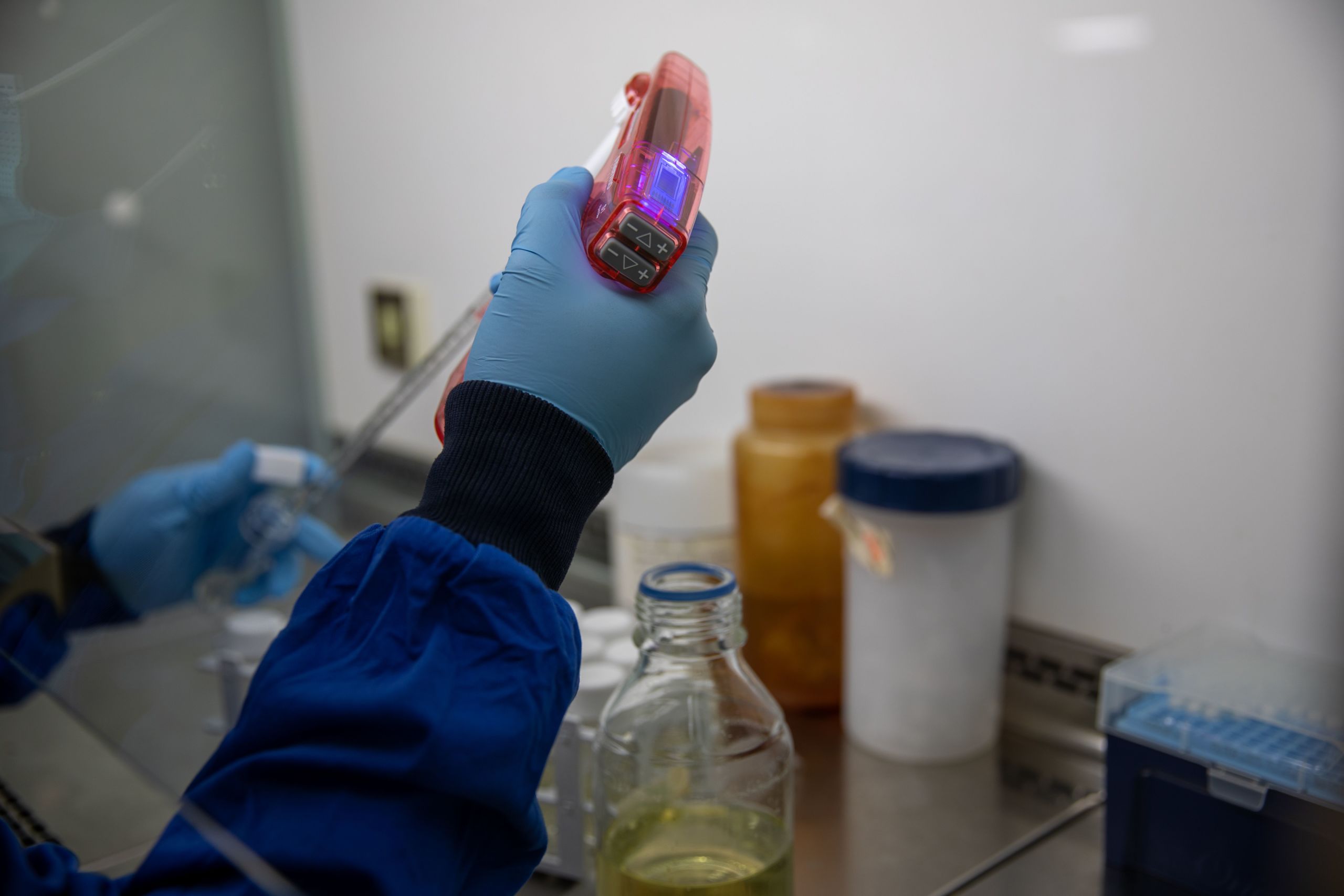 It felt like a tsunami was coming. What do you do about it? Do you just publish the data in a journal for the science community to read about it, or do you go back to the field and try to do something about it?
I believe that the real essence of research is to solve real-world problems, as does my supervisor, Professor Mark Holmes, in the Department of Veterinary Medicine. With his support, I organised a state-wide engagement programme in Nigeria to raise awareness of AMR, at all levels from government officials to farmers. I was determined that nobody should be left behind in the fight against AMR. I knew that change could be possible but only if we had buy-in from those involved in agricultural practices on the ground.
From there things snowballed. With financial and practical support from the University's public engagement fund and Cambridge-Africa, we brought together stakeholders from all over Nigeria to talk about AMR and strategies for reducing transmission: politicians, academics, pharmaceutical companies, medics and organic farmers. It was covered by Nigerian national TV and shared on the internet. We didn't expect the support we got, the number of people who attended or the interactions and conversations that took pace. It was mind-blowing.
From left to right clockwise: participants at the conference, Chioma being interviewed by media personal, Chioma engaging with farmers at the event.
Participants at the conference
Participants at the conference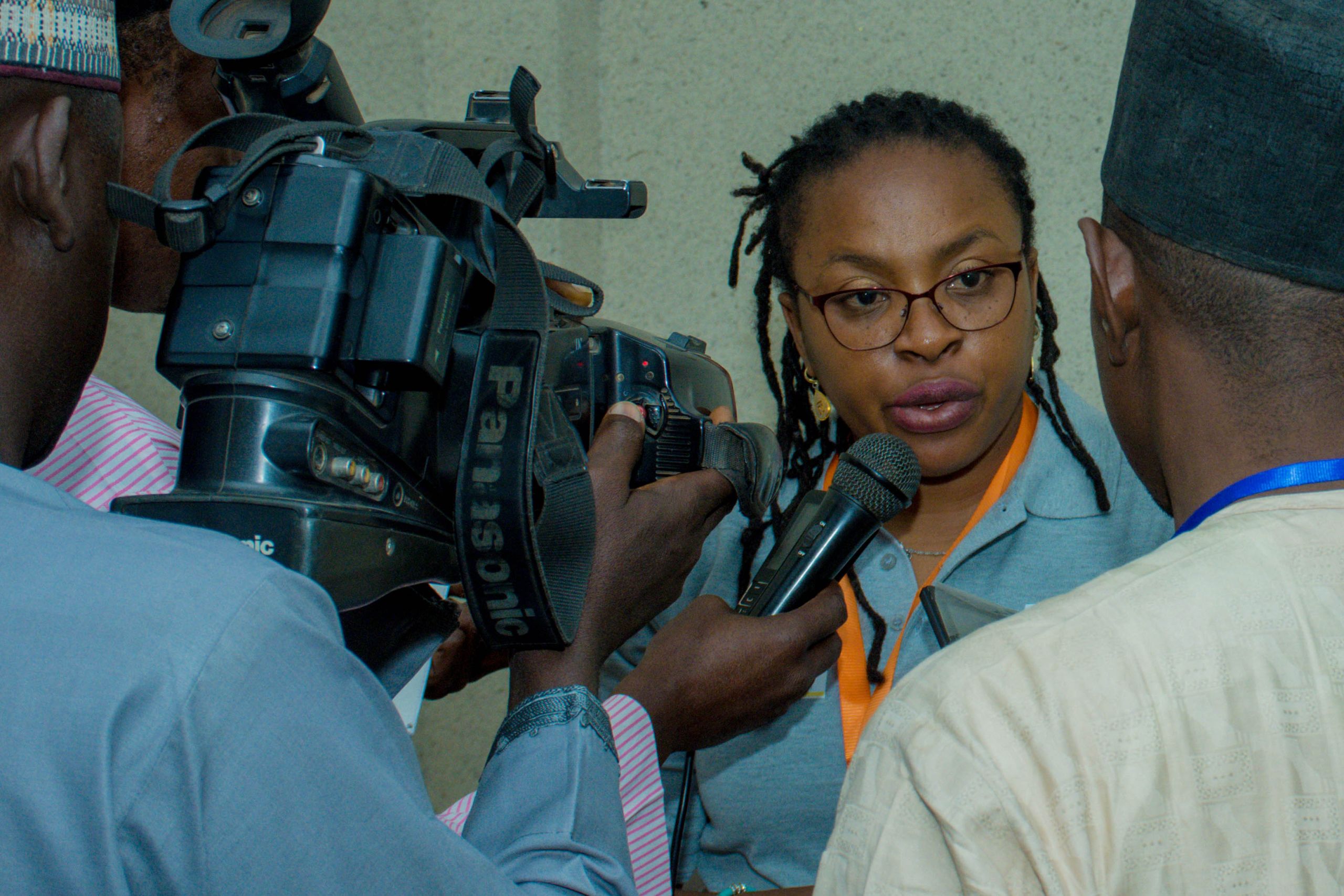 Chioma engaging with farmers
Chioma engaging with farmers
Item 1 of 3
Participants at the conference
Participants at the conference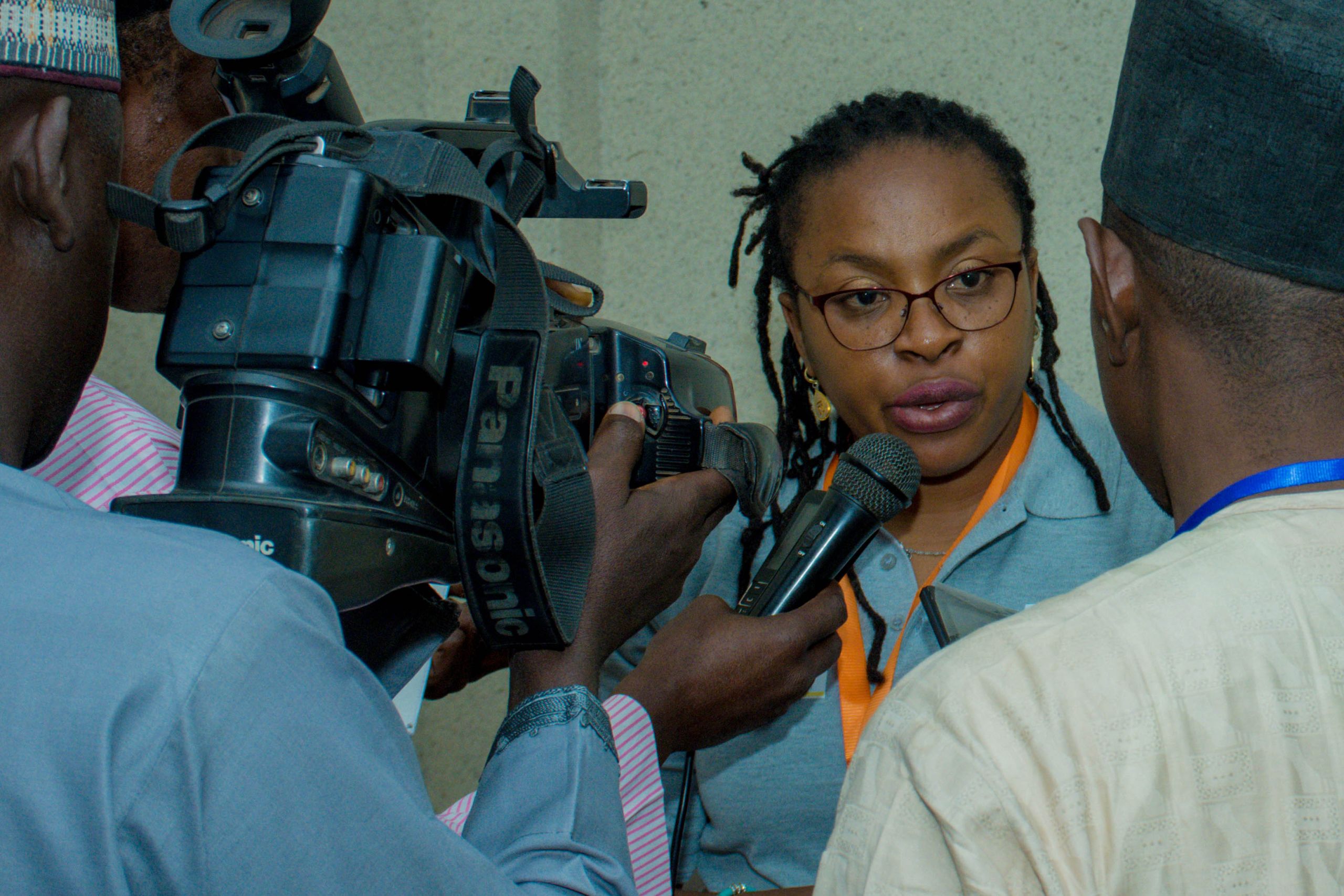 Chioma engaging with farmers
Chioma engaging with farmers
For me, the most rewarding thing was that the perceptions of farmers who had originally been sceptical about AMR had been utterly transformed. A follow-up questionnaire showed they would try to change some of their farming practices, including putting into place preventative measures. We are continuing to support farmers with these changes.
When talking about Cambridge University to others I say: Cambridge is a great place to dream big and see those dreams become reality. Cambridge provides that platform and springboard not just to do research but to be part of a big community of highly motivated people that want to create solutions and be part of change.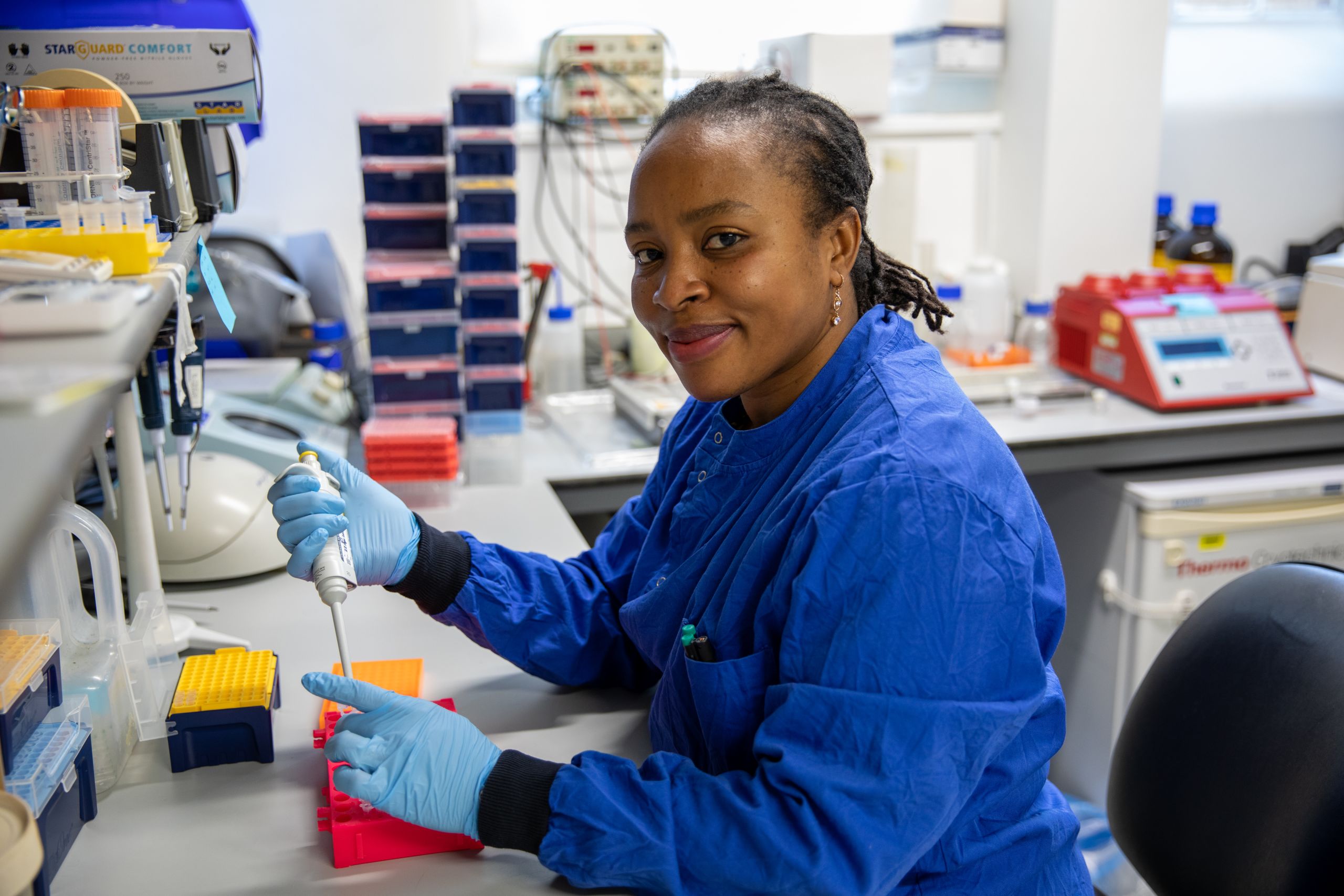 Many scientific problems are global issues and it's vital that we come together to solve them. Research is richer when it's inclusive and diverse. Ultimately, it leads to stronger scientific results and more effective solutions.
So many people have the potential but not the opportunity. I hope to see more people from diverse backgrounds given the opportunity to learn from the expertise and world-class environment that Cambridge offers. Together we can make the world a better place.
Chioma won the Early Career Researcher Award as part of the 2020 Vice-Chancellor's Awards for Research Impact and Engagement.
This profile is part of This Cambridge Life – stories from the people that make Cambridge University unique.
Words: Charis Goodyear
Photography at the Department of Veterinary Medicine: Lloyd Mann
Photography at the conference: courtesy of Chioma