Colonial encounters
A new exhibition examines the pioneering ethnographic archive assembled by Britain's first colonial anthropologist, Cambridge alumnus Northcote Thomas.
An astonishing collection of African artwork collected during Britain's first anthropological surveys of early 20th-Century West Africa is to go on display for the very first time at Cambridge's Museum of Archaeology & Anthropology (MAA). The exhibition also features photographic portraits, archival materials and contemporary artistic responses from Nigeria and Sierra Leone.
In this politically- and emotionally-charged exhibition, the curators pose difficult questions about the nature of colonialism at the time and its legacies today.
[Re:] Entanglements: Colonial collections in decolonial times (22 June 2021 – 17 April 2022), is the culmination of the AHRC-funded Museum Affordances project led by Professor Paul Basu at SOAS University of London alongside Dr George Agbo of the University of Nigeria, Nsukka, and involving multiple partnerships in West Africa, the UK and beyond.
The project seeks to re-engage with the ethnographic archive assembled by the University of Cambridge-educated colonial anthropologist, Northcote Whitridge Thomas (1868-1936) in Southern Nigeria and Sierra Leone between 1909 and 1915.
The 'Thomas Collection' includes masks, drums, carved wooden figures and staffs, pottery, textiles, charms, dolls, photographs, sound recordings, botanical specimens, published work and field notes.
Northcote Thomas (pictured, c.1909-10) may be largely unknown today but this exhibition argues that his work and collection are more relevant and provocative than ever.
Thomas was known as a difficult and eccentric character, and while the Colonial Office in London initially supported his experimental work, colonial governments in West Africa viewed it as unwanted interference.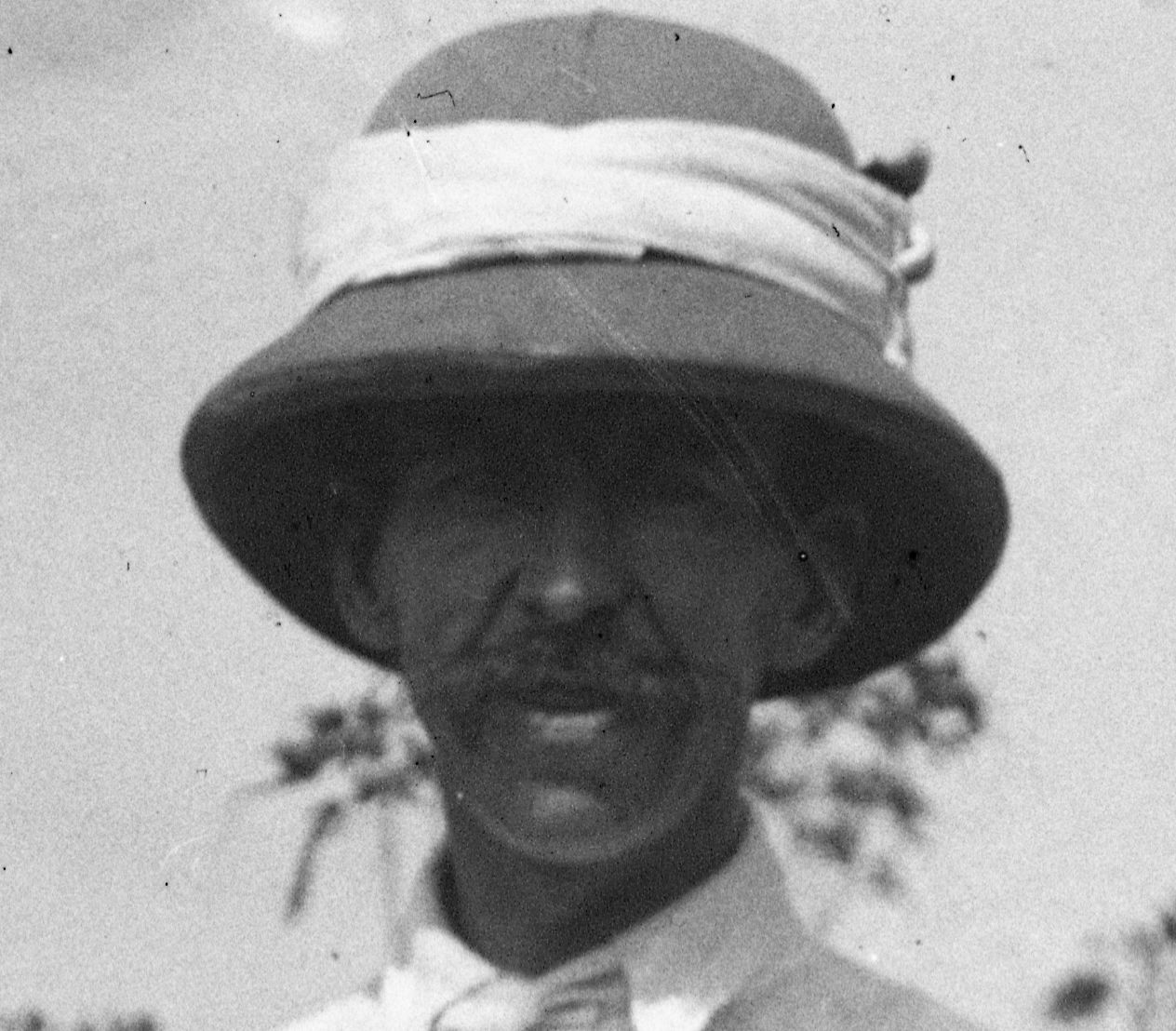 Curator Professor Paul Basu says: "They didn't take kindly to some academic telling them they should pay respect to local leaders. At the same time, Thomas didn't do himself any favours – he alienated the colonial administration.
"It's clear from Thomas' correspondence that he had much less patience with colonial bureaucracy than he did with his local interlocutors. While the colonial government saw African power structures as arcane, he saw logic in them. Thomas was sympathetic to local ways of doing things and he took the magico-religious basis on which West African societies were ordered very seriously."
Northcote Thomas studied history at Trinity College, Cambridge in the 1880s and 90s and was appointed Government Anthropologist by the British Colonial Office in 1909. He mistakenly believed that the British Museum would acquire his collections.
He sent an initial batch of "ethnographic specimens" there in 1909 and planned to send more. However, the then Keeper of Ethnographic Collections, Charles Hercules Read, turned him down writing: "I am by no means sure that I want these modern things made to order as it were…"
Eventually, Thomas offered his collection to his alma mater's Museum of Archaeology & Anthropology. MAA accepted, reimbursed his expenditure, and provided a budget to continue collecting. Sound recordings from the surveys are now held by the British Library, the botanical specimens are in the Herbarium at Kew, while photographic archives are dispersed in different institutions including MAA, the Royal Anthropological Institute and the Nigerian National Museum in Lagos.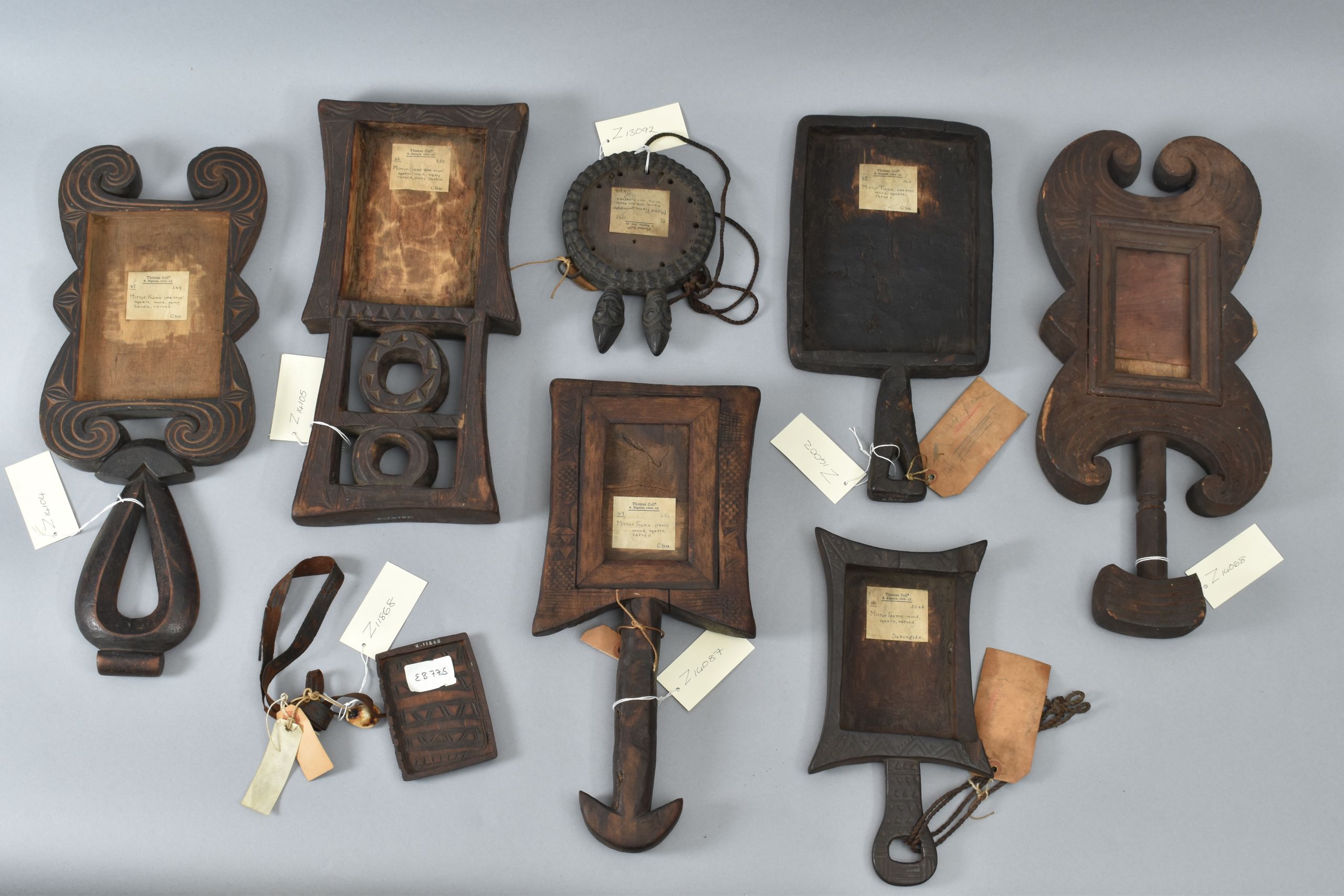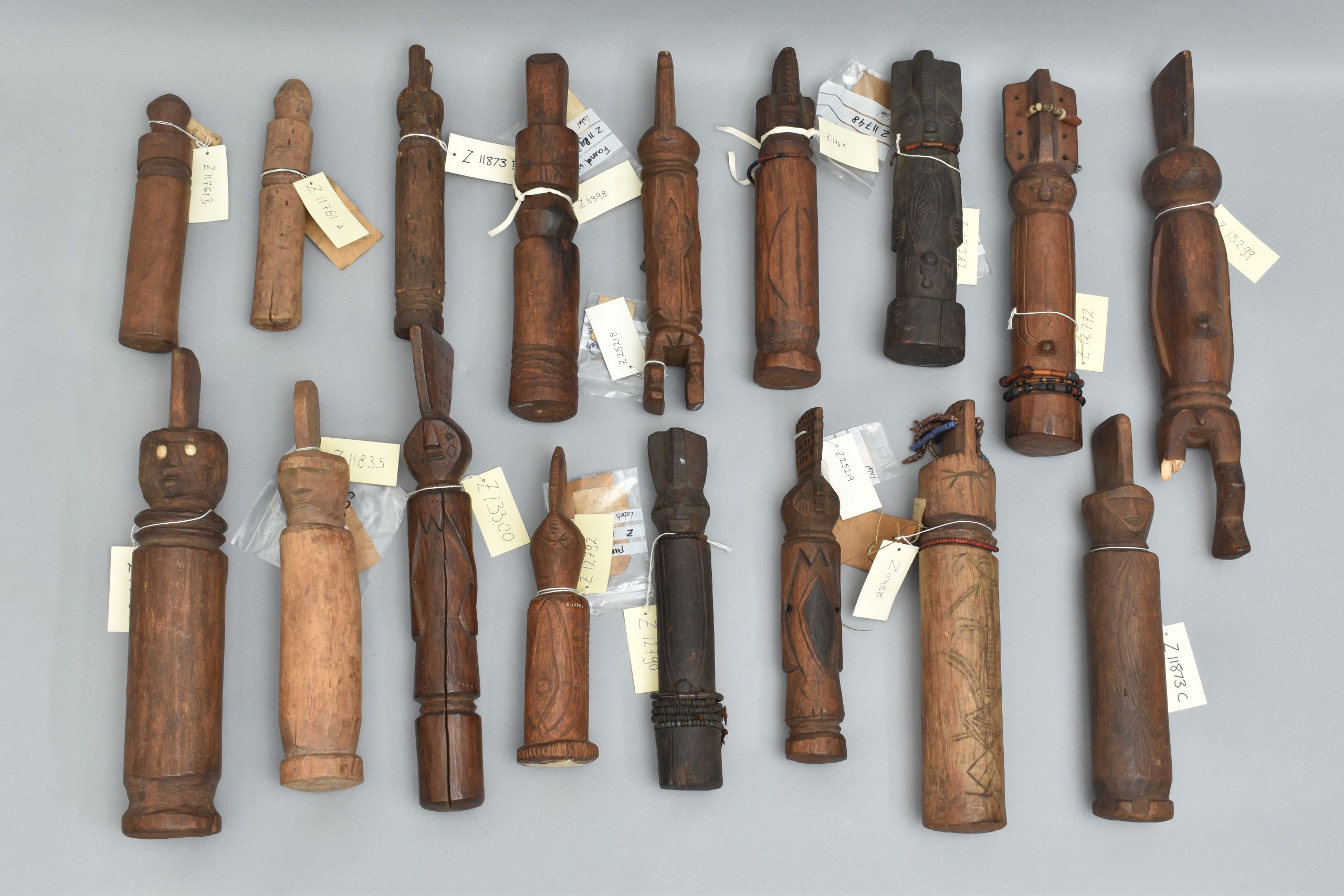 Thomas' complex legacy
In the 1920s, a new generation of anthropologists sought to reinvent the discipline more narrowly as a social science, and dismissed figures like Thomas as antiquaries. But, as this exhibition reveals, Thomas' work was remarkably experimental.
Basu says: "Today many anthropologists champion multimedia and multi-sensory approaches but Thomas was doing this a hundred years ago.
"He was collecting and commissioning, but also taking photographs and making sound recordings. He was still working in a broadly evolutionist mode which we find deeply problematic today, but his work was ground-breaking and still affords extraordinary insights."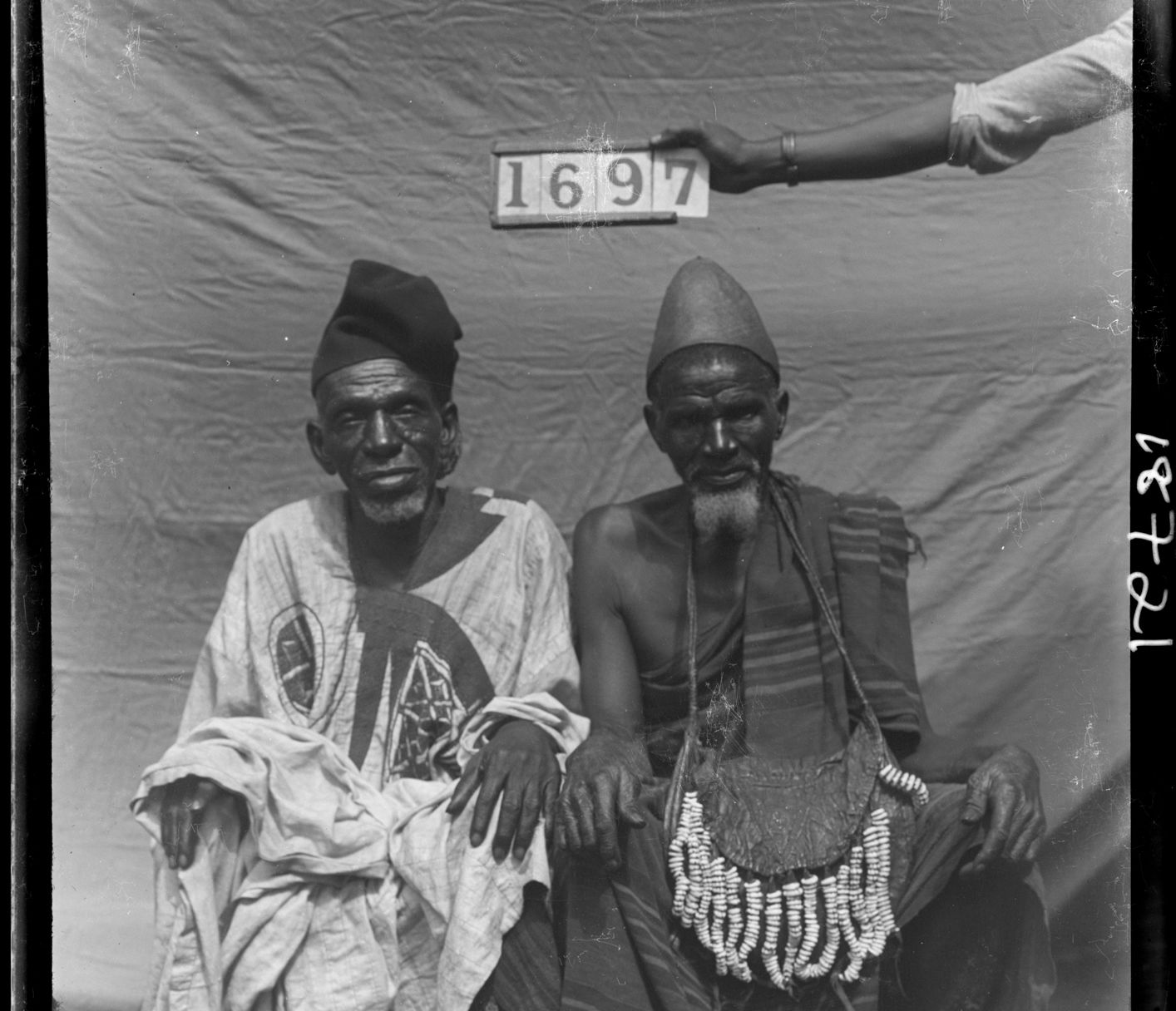 Colonial collections in decolonial times
The exhibition opens amid growing debate about the restitution of objects looted from Africa now held by British museums. It is often forgotten, however, that the vast majority of objects came to Britain through other means and have their own complicated stories to tell.
Basu says: "These materials were still assembled in the context of colonial inequalities, of course. The operation of colonial power works in many different ways, but Northcote Thomas purchased from markets and commissioned makers, and the complexity of that relationship needs attention just as the removal of the Benin Bronzes does."
Highlights of the exhibition include some of the thousands of fieldwork photographs taken by Thomas to capture daily life in Nigeria and Sierra Leone.
The project has managed to share many of these images with the descendants of those photographed.
Basu says: "It's almost always an occasion of joy and amazement, entangled with ideas about reincarnation. It's not merely a nice thing to have a photograph of your great-grandfather; it is much more profound. It's almost as if the ancestors are speaking across a century."
A focal point of the exhibition is an Olokun pot that Thomas purchased in Benin City in 1909. Pots of this kind were installed on shrines to the deity Olokun. The pot was probably broken on its long journey to Cambridge where it was soon repaired but poorly. As part of the project, the pot has been dismantled and reconstructed using modern conservation techniques.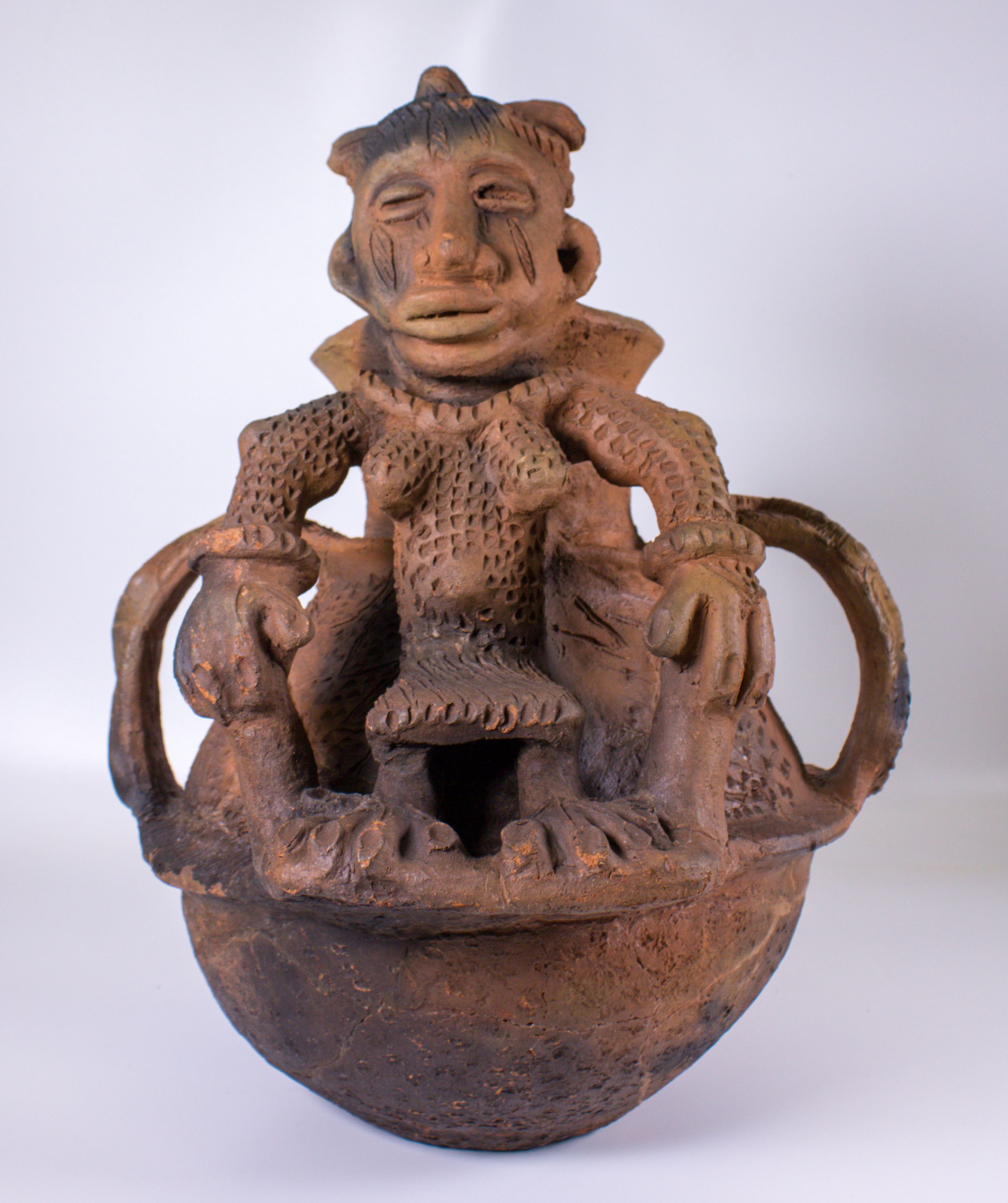 For Basu, the pot offers a powerful metaphor for colonial engagement: "Something whole and integrated was, through the colonial project, broken into pieces. The ethnographic museum tried to put it back together but clumsily. One hundred years on, we're taking it apart again, deconstructing the coloniality, reassembling and offering a gesture of repair. But you will see all the cracks, the evidence of the original violence."
Alongside the pot visitors will see a modern reproduction cast in brass in Benin City, to instigate a dialogue with the Benin Bronzes looted by British forces in 1897.
Other contemporary works on display will include a series of ten paintings by the Nigerian artist Kelani Abass entitled 'Colonial Indexicality'.
Responding to photograph albums held by the National Museum in Lagos, the only materials from Thomas' surveys to remain in Nigeria, they evoke the disintegration and discolouration of the archive, but also the ubiquity of the anthropologist's numbering systems.
They remind us of how people and their cultural practices were transformed into objects of knowledge by this colonial science.
The bigger picture
Professor Nicholas Thomas, Director and Curator of MAA, says: "There is nothing more important in the work of museums today than opening up world cultures collections - opening them up for reflection and scrutiny, and also for creativity.
"The project that underpins this exhibition has been exhilarating: customary makers and artists in both West Africa and the diaspora in the United Kingdom have been fascinated by the Northcote Thomas archive, the knowledge it preserves, and the unsettling issues it raises. We at MAA are thrilled to be bringing this fertile, stimulating and absolutely contemporary take on major historic collections to our audiences."
Professor Paul Basu says: "Decolonising museums and archives is very important, and something that absolutely needs to happen. But there can be a tendency to over-simplify. Rather than dismissing these collections as being tainted by colonialism, the exhibition asks that we look at them more closely. How do they shift our understanding of what coloniality was – and is? How might we use these collections to work through the legacies of colonialism today?
"I hope people will be moved by the exhibition to reflect upon the complex ways in which they personally and we, as a society, continue to be entangled in this history."
Project films
Museum Affordances is funded by the AHRC and involves partnerships in the UK, Nigeria, Sierra Leone and beyond. These include the many institutions across which the Northcote Thomas archive has been dispersed, including Cambridge's Museum of Archaeology and Anthropology, the British Library Sound Archive, the Pitt Rivers Museum, the Royal Anthropological Institute, the Royal Botanic Gardens, Kew, the UK National Archives, and the Nigerian National Museum in Lagos.