Open Cambridge launches 2021 programme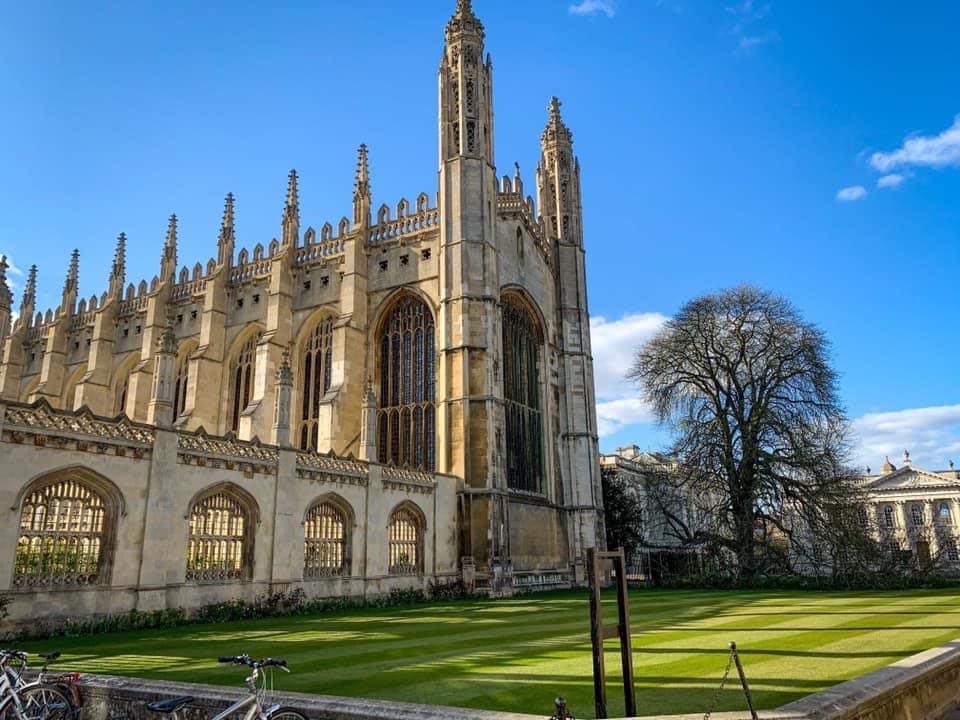 King's College Chapel. Credit: Chris Skilton
King's College Chapel. Credit: Chris Skilton
Open Cambridge 2021 launches its full programme and opens for bookings.
This year's programme, focussing on the past and present, is a real treat for anyone interested in learning more about this fascinating city through a series of free walks, talks, tours and online events between 10th -19th September.
Each of the 65 events highlights the City's culinary heritage and culture under the Heritage Open Day's 2021 theme 'Edible England'.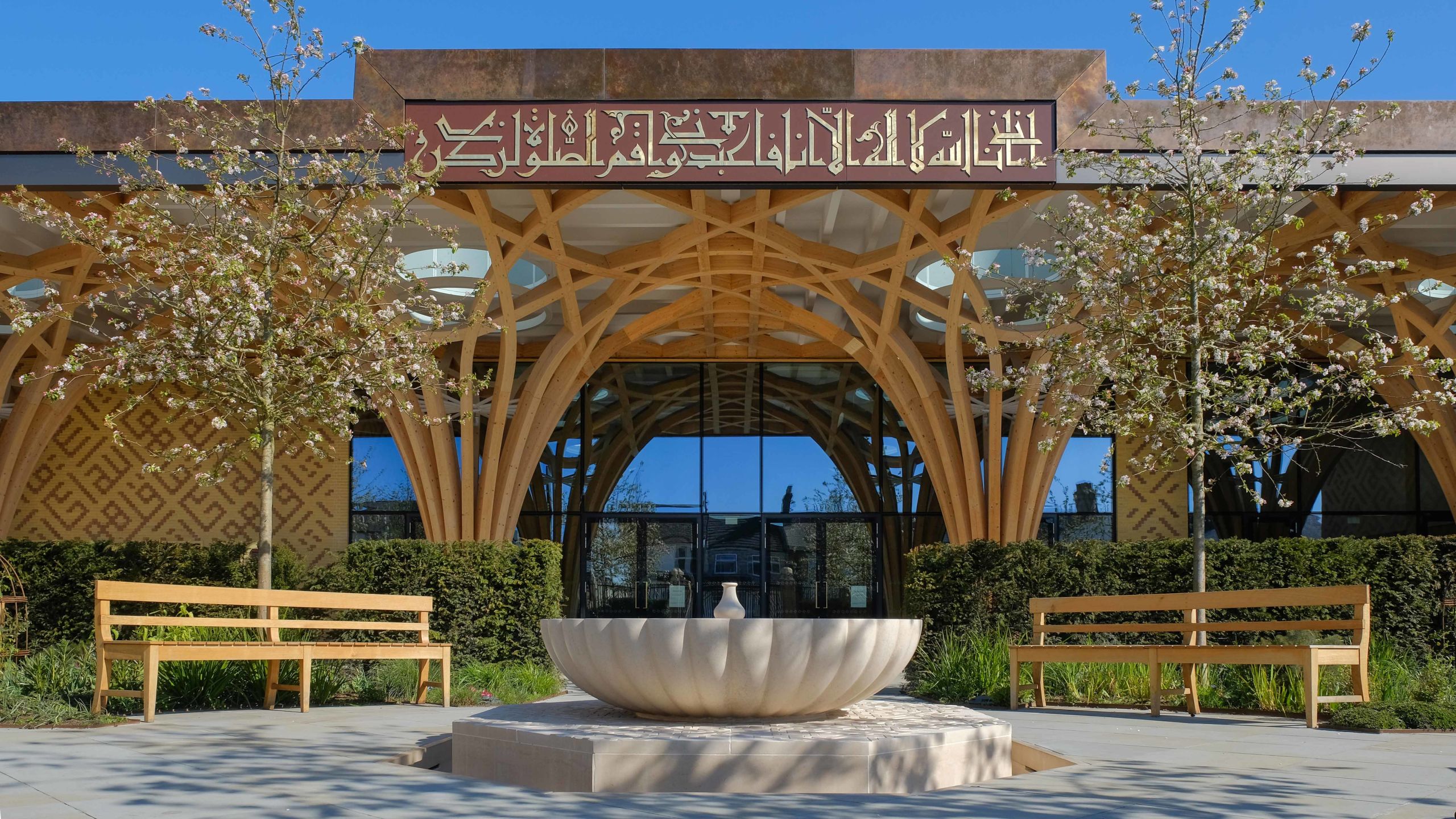 Events tipped to be favourites amongst visitors include a behind-the-scenes tour of Cambridge University Farm; a look at the food the Americans brought to Cambridge during WWII; and a talk that reveals what food provisions are needed when crossing Antarctica.
An event for all the family to enjoy is the exclusive behind-the-scenes tour of Cambridge University Farm, which was originally established in 1900. The farm includes a herd of pedigree Holstein Friesian cows and a flock of North Country Mule ewes, and an anaerobic digester producing electricity from slurry produced by the dairy cows.
Visitors can see the animals, machinery and anaerobic digester plant on a guided tour led by staff working on the Farm and learn how the Farm aims to manage livestock operations in ways that demonstrate animal welfare, and farm in a sustainable manner, including maintaining and enhancing the conservation value of the farm.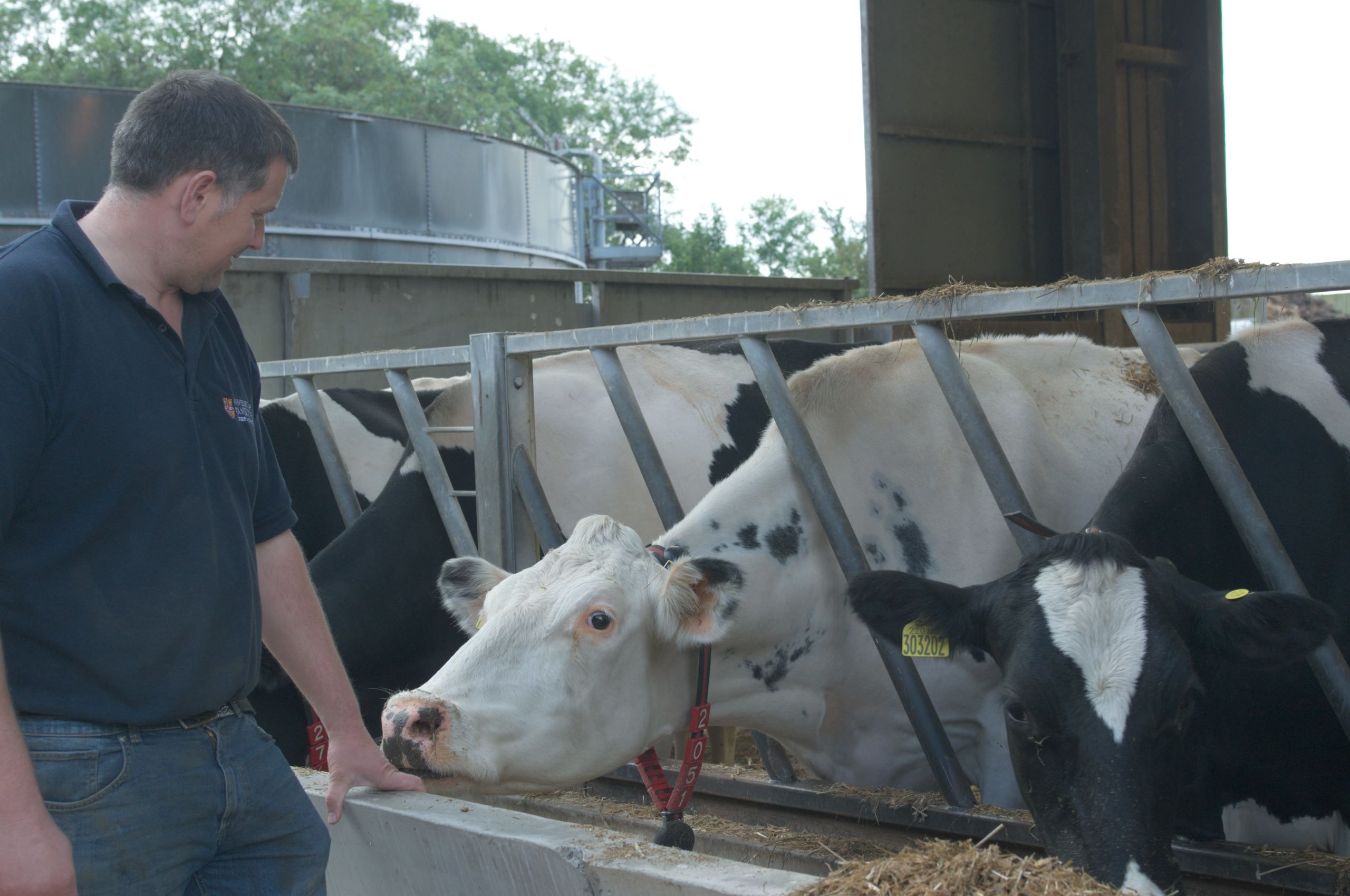 History buffs can enjoy several events that focus on the City's culinary past, including What did the Americans bring to the table in WWII? In amongst the enthralling stories of wartime valour and derring-do, was a tale of Americans bringing their food and culture to these shores.
Rationing was harder for the British than anything endured in the States. Airmen, soldiers and sailors arriving in Britain were just not prepared for the sheer drabness of everything; even the food was grey. Finding the one thing that they could do to help lighten our darkness, they set to with a will, bringing gifts of such un-savoured delights as tinned hams, 'jello' and candy. So, just how do you make ice-cream the American way, without freezers?
During a 50-minute walking tour of the hallowed grounds where the young men and women of the 'Friendly Invasion' are commemorated, visitors can learn about their stories and the 'forbidden fruits' they brought with them. 
Further history-focussed events include the Feasting Histories Hunt: Discover the rich culture of feasting in the city of Cambridge. From collegial dinners in medieval Halls, to Queen Victoria's Coronation Feast in a park, this event takes visitors on a virtual tour to selected places strongly associated with feasting.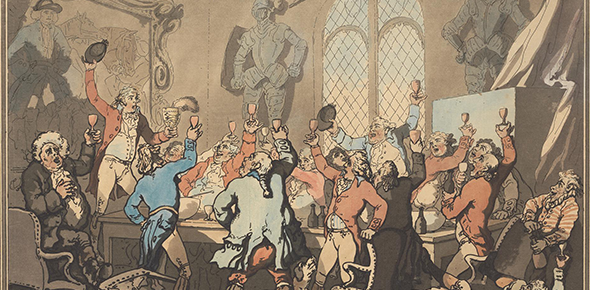 Short videos are available on demand to any mobile device, revealing stories full of exciting spaces, objects, foods and people.
Cattle on the Commons, wheat in the fields, fish from the river – Cambridge seems to have had plenty of food to come to the market. In Meat from the market, spices from the fair: feeding townspeople, students and visitors in past Cambridge, the way food was distributed in Cambridge is revealed.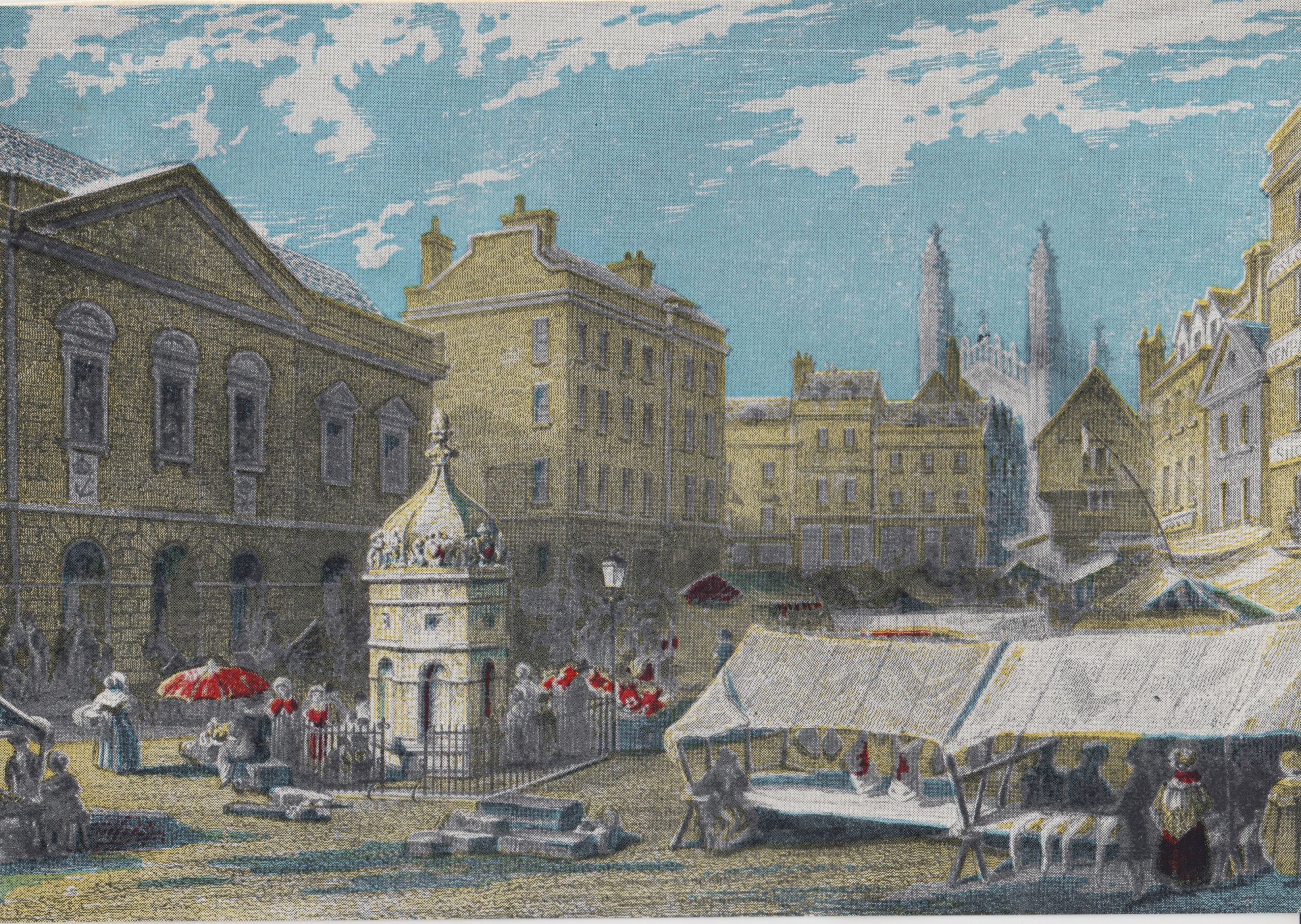 In the early days, there were gardens and orchards – right in the centre of the town –  growing vegetables and fruit alongside poultry and pigs, while more exotic foodstuffs reached Cambridge through the annual fairs. However, the supply of food was never completely straightforward.
Adventure-loving visitors can join the Scott Polar Research Institute's archivists as they discuss the planning, provisions, including food and drink, and progress of a journey from the 1950s era of exploration in Crossing Antarctica: How do you cross a continent made of ice?

Visitors can also hear about Cambridge resident Vivian 'Bunny' Fuchs, the first person to cross the icy continent of Antarctica in the Commonwealth Trans-Antarctic Expedition.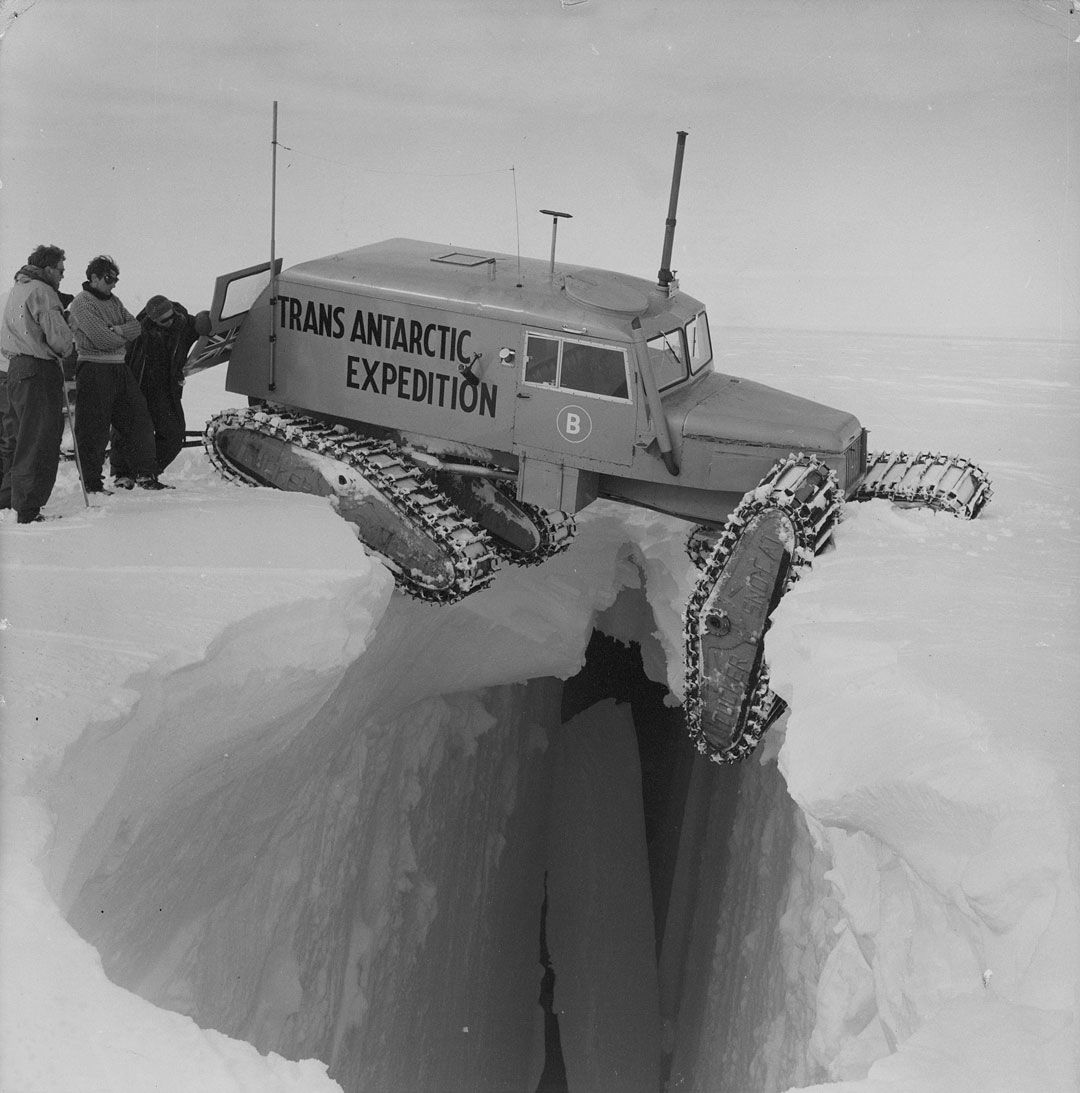 A polar exploration vehicle stuck over a crevasse. Credit: Scott Polar Research Institute
A polar exploration vehicle stuck over a crevasse. Credit: Scott Polar Research Institute
Commenting on this year's programme, Sue Long, Open Cambridge Manager, said: "This is a small selection of what's on offer both in person and online this year at Open Cambridge.

"We're delighted and excited by the extent to which both town and gown have come together and run with this year's theme, creating some truly excellent, imaginative events. I urge people to browse the programme when it comes out on the 16th as there is sure to be something that grabs their attention… and it's all completely free!"
Dragonflies. Credit: Museum of Zoology
Dragonflies. Credit: Museum of Zoology
Open Cambridge, run by the University of Cambridge Public Engagement team and supported by the Cambridge BID, has extended its usual three-day run to 10 days of tours, walks, films, talks and a host of activities that bring together local people and visitors to celebrate the unique heritage, culture and community of Cambridge.
The event is part of the national Heritage Open Days scheme, which is designed to offer special access to places that are normally closed to the public or charge admission.