Butterflies through time
A new exhibition at Cambridge's Museum of Zoology illuminates the beautiful, turbulent history of butterflies across the UK.
A Swallowtail specimen from the Museum of Zoology. Credit: Lloyd Mann.
A Swallowtail specimen from the Museum of Zoology. Credit: Lloyd Mann.
Two years in the making, Butterflies through time showcases the work of researchers from the University, museum curators, collections specialists and conservationists, who are using the ecology of the past to guide the conservation of the future.
On butterflies
Many butterflies have a two-sided nature. They walk a tightrope between attracting attention and remaining undercover: wanting to be as visible as possible to butterflies of the opposite sex, while obscuring themselves from predators.
This dual character is obvious in many butterfly species in the two sides of their wings, as Matthew Hayes, Research Assistant at Cambridge's Museum of Zoology, explains:
'One side of their wings is for camouflage, allowing them to blend in with leaves or trees. The other side is flashier – for warning off predators, or in the case of male butterflies, mating displays.'
But UK butterflies have been walking another tightrope for the past few centuries, in trying to navigate habitat and temperature change.
Butterflies through time reveals their struggles in a changing world, and how individual species have fallen or else adapted to the new normal.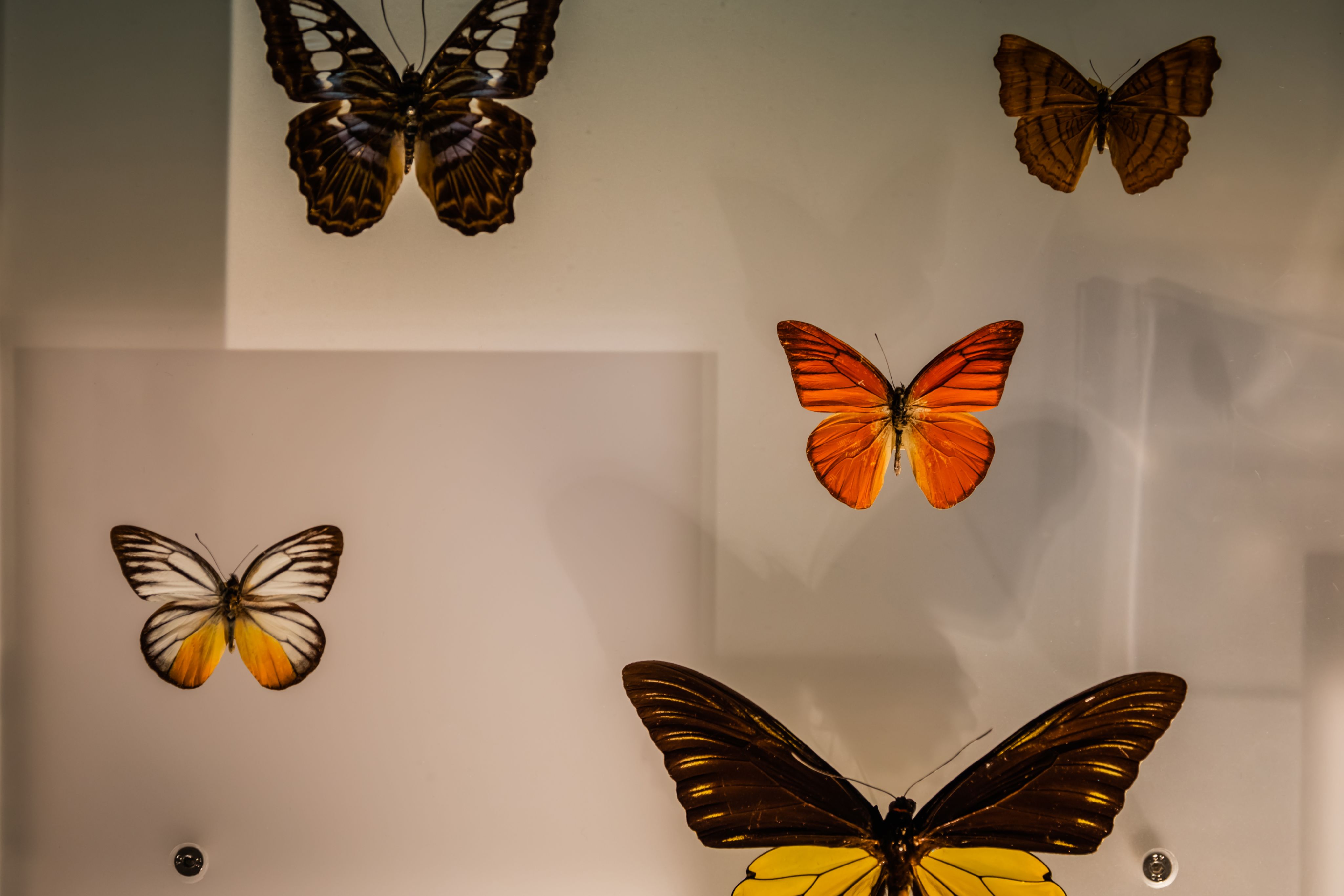 Learning from the past
The Museum of Zoology holds between 15,000 and 20,000 UK butterflies in its collections. This new exhibition reveals some of the fascinating stories held in these storerooms, with many specimens from the Museum's catalogue being made available to the public for the first time.
The exhibition is made possible by the Esmée Fairbairn Collections Fund, which seeks to share significant collections with as many people as possible. Accordingly, visitors to the Museum of Zoology can now experience first-hand the colourful displays of Apatura iris (Purple Emperors), trusty Vanessa atalanta (Red Admirals), and many other UK-native species.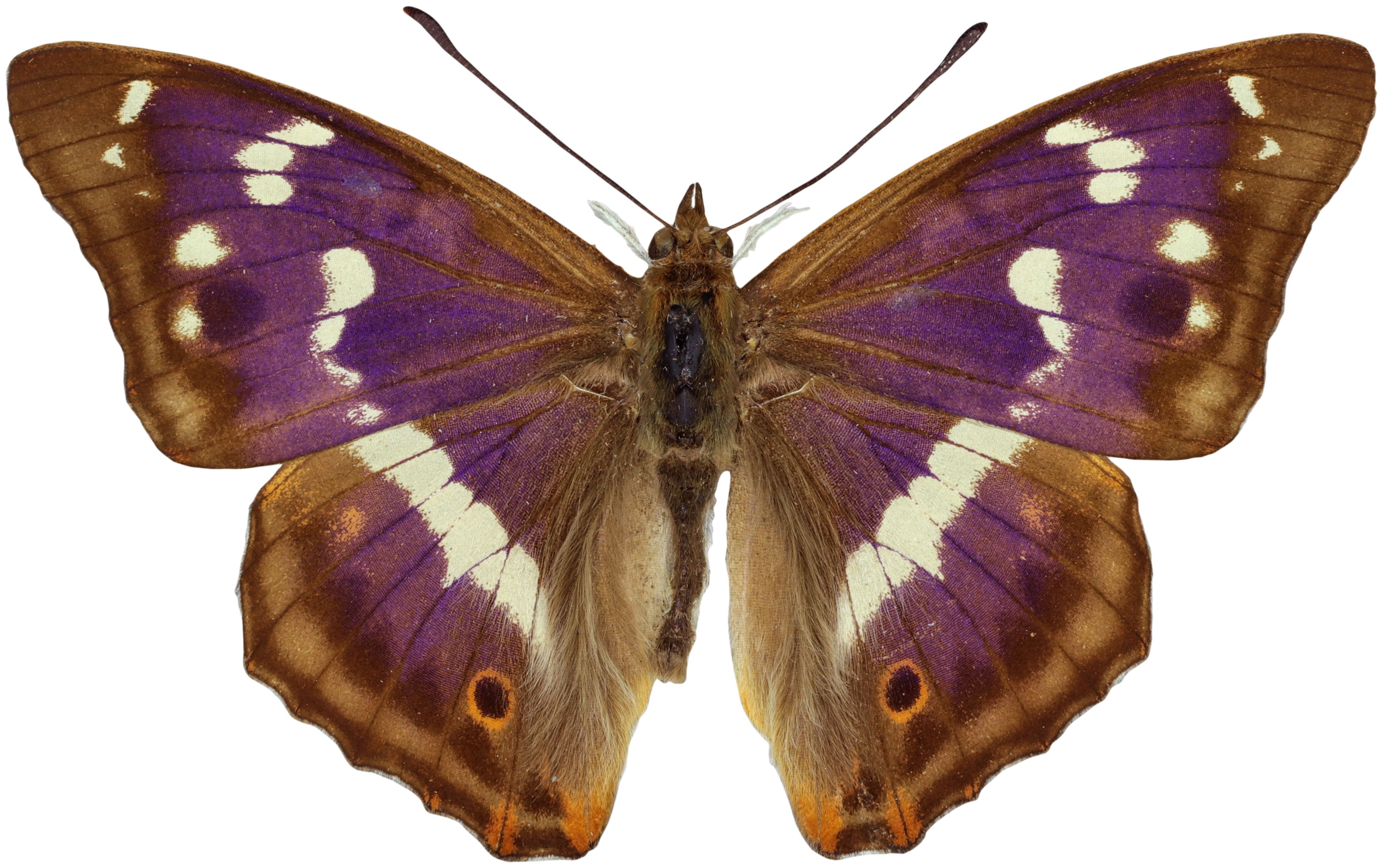 Some of these butterflies have been held in storage for over 150 years. Even after this long tenure, the specimens look vibrant and fresh – they could've been caught last week. Preserving such precious specimens requires constant vigilance.
'We set them in a dark storeroom and keep them in airtight drawers,' says Dr Edgar Turner, Curator of Insects at the Museum. 'We're always protecting our dead insects from living ones. The key pests are 'museum beetles', and they're infamous for eating specimens. If we spot live beetles in a drawer, we have to freeze the whole thing to get rid of them.'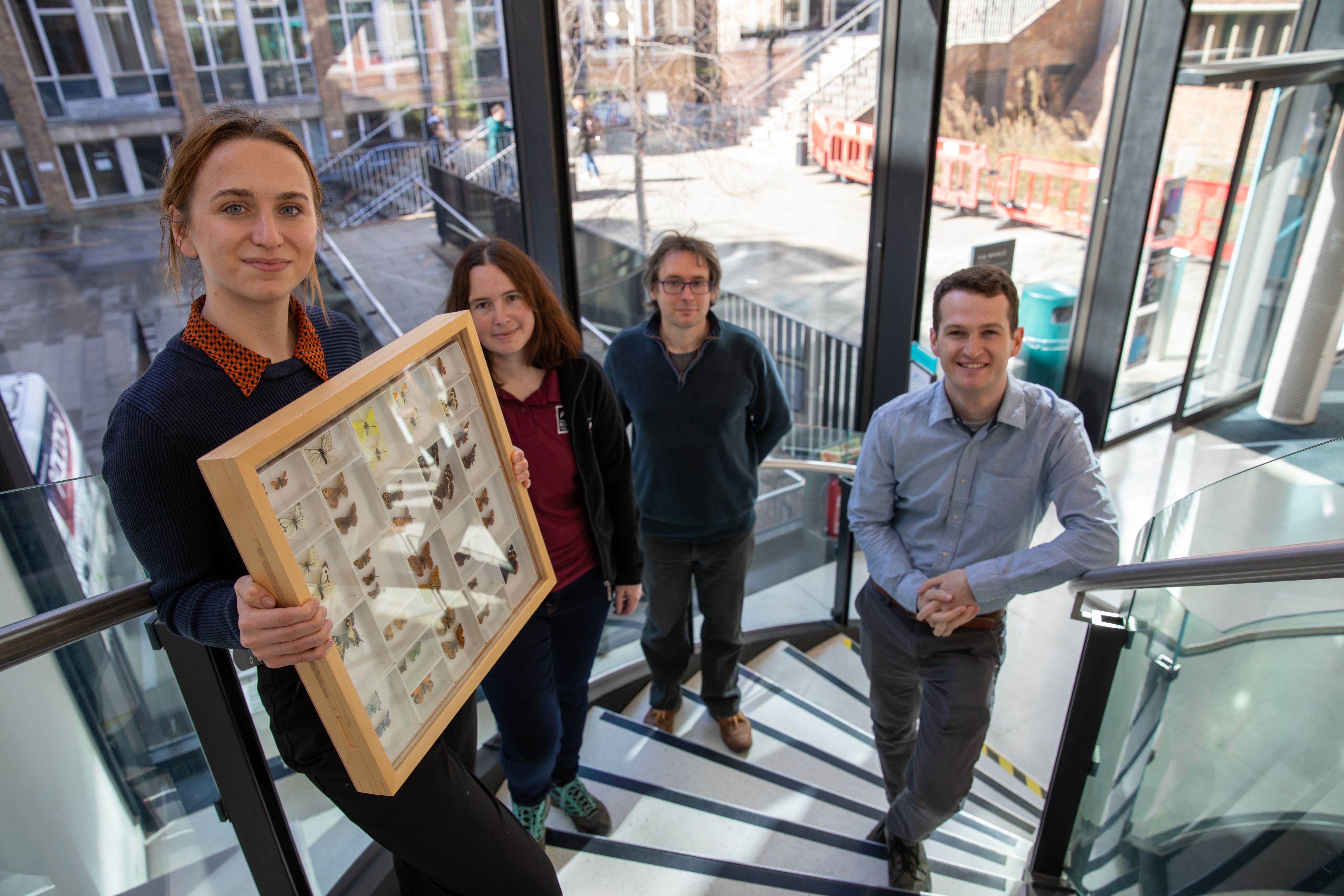 Historic specimens allow modern scientists to assess population change over time. By comparing what collectors brought in hundreds of years ago, they can form a picture of what's missing from our current ecological landscape.
Researchers across Cambridge are putting this technique into action. A team from the Department of Geography has used data recorded by naturalists and gardeners since the mid-18th century to establish that UK plants are flowering a full month earlier due to climate change.
The story of Cambridgeshire's butterfly populations over the last 200 years is a similarly complicated one, with some species declining severely and others increasing their numbers.
That's why notebooks such as those penned by Leonard Jenyns, a Cambridgeshire naturalist and contemporary of Charles Darwin, are so valuable. The exhibition uses passages from Jenyns's notebooks, which were donated to the Museum in 1865, to highlight historical transformations in butterfly populations.
For example, the first pages of one of Jenyns's notebooks describe an abundance of Swallowtails (Papilio machaon), 'found in the greatest plenty, throughout the Fens between Ely and Cambridge.' The fact that they are now absent from Cambridgeshire shows how much has changed in that passage of time. Visitors can see Swallowtail specimens on the top floor of the museum, where their bumblebee-yellow patterns still radiate from their cases.
'Historical journals and accounts of species populations are the clearest way we can measure how things have changed,' says Matthew Hayes.
Dr Edgar Turner agrees: 'It's the closest scientists can get to time travel. Notebooks like those of Leonard Jenyns show us what conservation can aim for. The kind of world we could bring back.'
This resuscitation may sound impossible, but it's precisely what the team are aiming to achieve in their work on habitat restoration.
Some butterflies can 'buffer' temperature changes, meaning they can change their behaviour to cool themselves down. They might do this by angling their wings away from the sun or seeking out cool air in the shade. But when a species can't do this, it can become a struggle to survive. That's where 'butterfly banks' come in.
A Cambridge team, drawn from the Museum and the University's Insect Ecology Group, has worked with the Wildlife Trust for Bedfordshire, Cambridgeshire and Northamptonshire to apply their knowledge to habitat regeneration efforts.
Built in September 2021 on two sites in Bedfordshire, the butterfly banks are about 15 metres by 5 metres. They are chiselled out of the chalky earth beneath them. Shaped like a massive 'E', the banks create cooler areas than the environment around them, and make corridors sheltered from the wind. The temperature in the banks can be several degrees lower than the air outside them, which is a game-changer for many butterfly species.
'With the butterfly banks, we've established new microclimates on two sites,' says Dr Gwen Hitchcock, a conservationist from the Wildlife Trust for Bedfordshire, Cambridgeshire and Northamptonshire. 'Their design means that within the banks, the temperature is a lot cooler. And it makes a massive difference. We hope to see about 30 butterfly species visit the banks, which is about half of the remaining species in the UK.'
'These banks are a world first. Nowhere else has tested these banks on the ground in this way yet. They directly benefit species who are having a hard time adapting to climate change, and link up habitats across our reserves.'
It's estimated that around 99% of UK fenlands have been lost in the past 100 years, largely because of agricultural drainage of land. Eventually, the Wildlife Trust hopes to link their reserves to create wildlife corridors, and sew up the surviving fragments of historically diverse ecological areas, like The Great Fen.
Even in Leonard Jenyns's era, the UK's environment was being transformed. In a line from one of his journals, he writes that 1800s Cambridgeshire is 'a county which, through drainage and enclosure, has lost of late years so many of its rarer species.'
If this interdisciplinary team manage to restore some of the UK's ecological diversity, perhaps the Swallowtail and other butterflies might be reintroduced to a landscape where they once thrived. Exhibitions like these help us to imagine what a more vibrant future might look like, and provide us a map for getting there.
Butterflies through time runs from 15 March to 18 September 2022, at the Museum of Zoology.
Find out how you can help protect and conserve butterflies where you live.
The text in this work is licensed under a Creative Commons Attribution 4.0 International License.