Mapping the world:
one digitisation at a time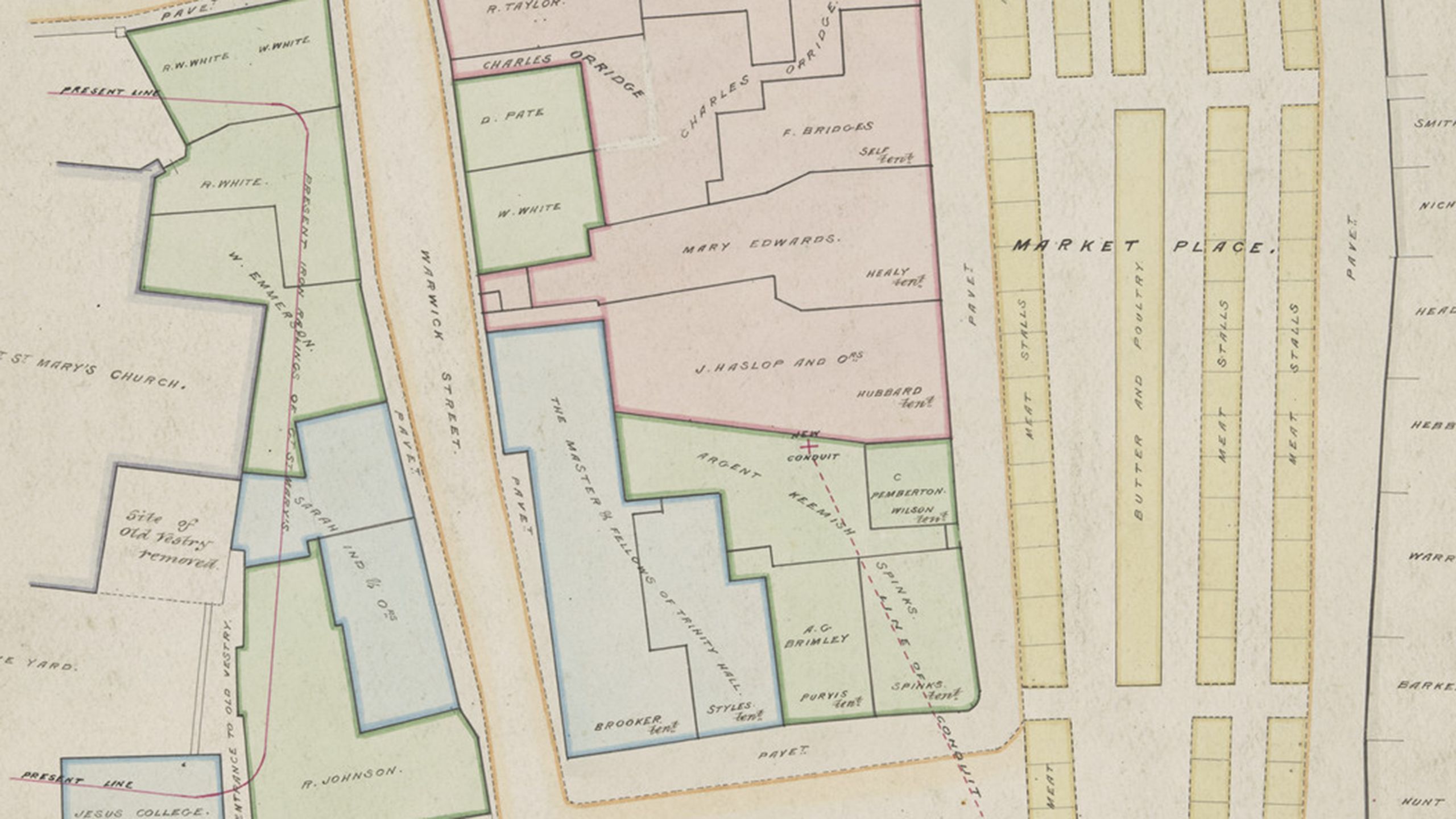 They transport us, educate us, and inspire us but when was the last time you used a map?
Works of art, a means of propaganda, reflections of power and status, or tools for navigation; maps are powerful objects. They offer the unique chance to follow the footsteps of those who lived centuries ago and help us visualise the past.
Cambridge Digital Library (CUDL) has been sharing a significant but small selection of maps for some time including three maps of parts of Burma (now Myanmar) that were presented to Cambridge University Library by Louis Allan Goss in 1910.
The painted map of the Maingnyaung region below, shows an area between the Chindwin and Mu Rivers in Upper Burma, in the present-day Sagaing Region. Maingnyaung city sits in the centre of the map, represented by red brick walls with four gaps, presumably representing city gates while Burmese text on the map describes natural landmarks.
Cambridge University Library's Map Department holds some 1.3 million maps and more than 40,000 atlases and books on cartography. Now, thanks to a grant from the Friends of Cambridge University Library, over 300 manuscript maps are available to view and explore on the Cambridge Digital Library for the first time.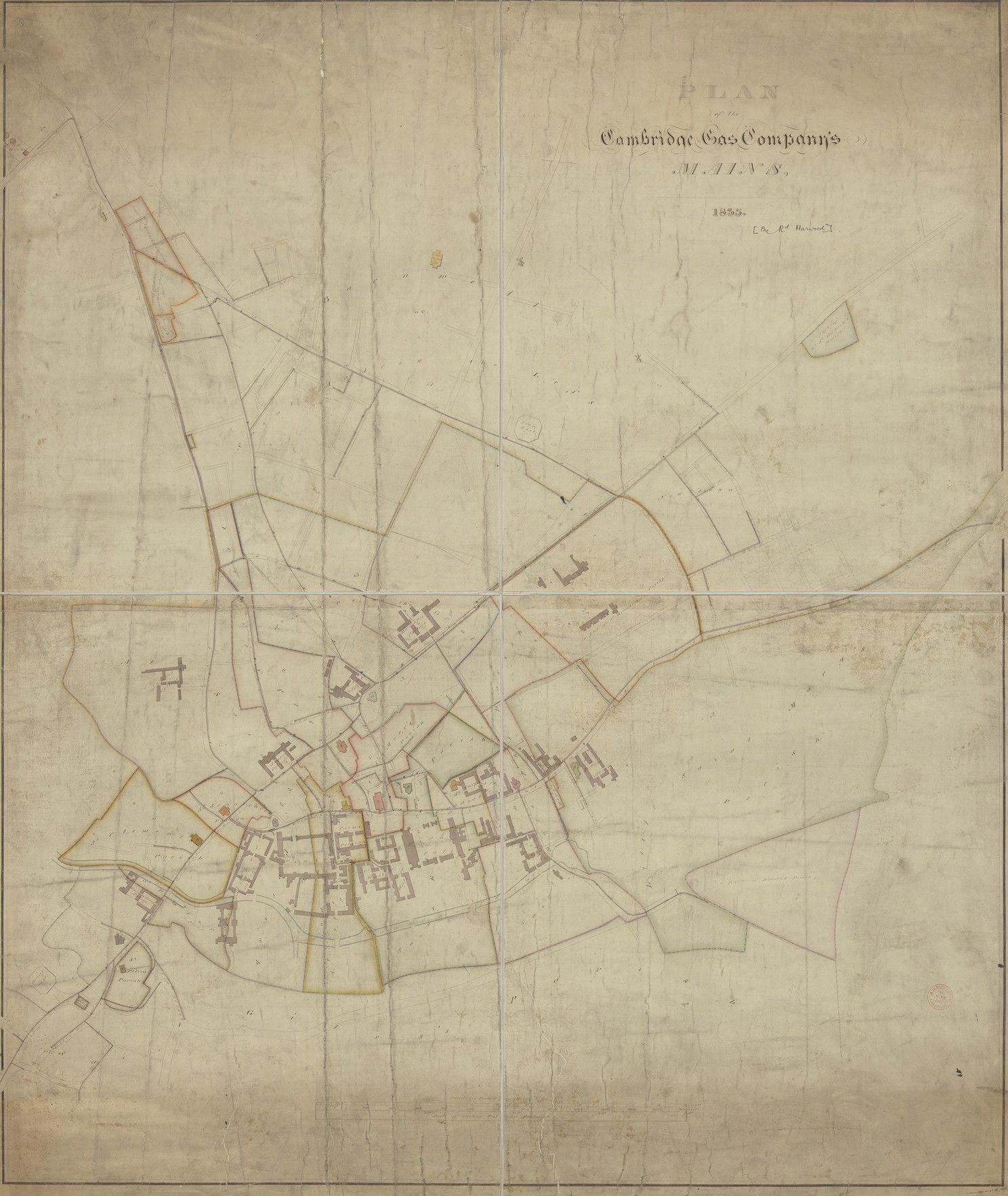 Including maps of estates, villages, railways and road developments, the collections have local, national and in many cases international importance.
"This vast quantity of new additions marks a momentous shift towards the availability of a large scale digital collection of unique mapping that provides a feast for general interest users but also opens up fantastic opportunities for use in research."
A fine example of an early plan drawn to show ownership of land, is a 17th century estate plan showing lands in the possession of Anthony Baker of Wrentham in Uggeshall, Suffolk.
The plan is framed with a decorative border and an elaborately decorated pair of compasses with field boundaries and trees shown in green with tracks in yellow.
With a date of 1650, it is a rare early example of a type of plan which would become popular in the 18th and 19th centuries – until they were superseded by Ordnance Survey mapping. Uggleshall itself was not mapped by Ordnance Survey until 1884.
In the Cambridge collections, there are many maps of international interest.
Several maps of parts of Australia were transferred to the Map Department from the Royal Commonwealth Society and date mostly from the first half of the 19th century, a pivotal moment in the country's development.
This map, drawn by prominent early explorer Charles Sturt, examines the land north of Adelaide with descriptive notes. The 'Company' referred to in his handwritten comments is the South Australian Company, whose stamp can be seen in the bottom right corner.
Companies such as this were speculative ventures, aimed at encouraging immigration and growth for the fledging country. The Company had asked Sturt to make a preliminary survey of this tract of land. He strongly recommends it as fine grazing country and writes: "Between the parallels marked the Company cannot go wrong. It is a beautiful country and well-watered."
Also from the Royal Commonwealth Society archive is a sketch of Encounter Bay which lies on the South Australia coast, around 100km from the state capital, Adelaide. Drawn by FR Nixon in 1838, this cadastral map marks out and records the ownership of land.
This plan of the Barossa Valley, also in South Australia, from 1843, is drawn and coloured to show the changing gradient of the landscape across the valley and the owned plots as well as natural water features, such as rivers and water reserves.
Included in the collection are maps of parts of Cambridge, with many from the 19th and early 20th centuries, showing the life and growth of the city and the surrounding area. A feast for local historians, images include plans of a proposed new railway line entering the city from circa 1847, to plans for the original University Botanic Gardens in 1840.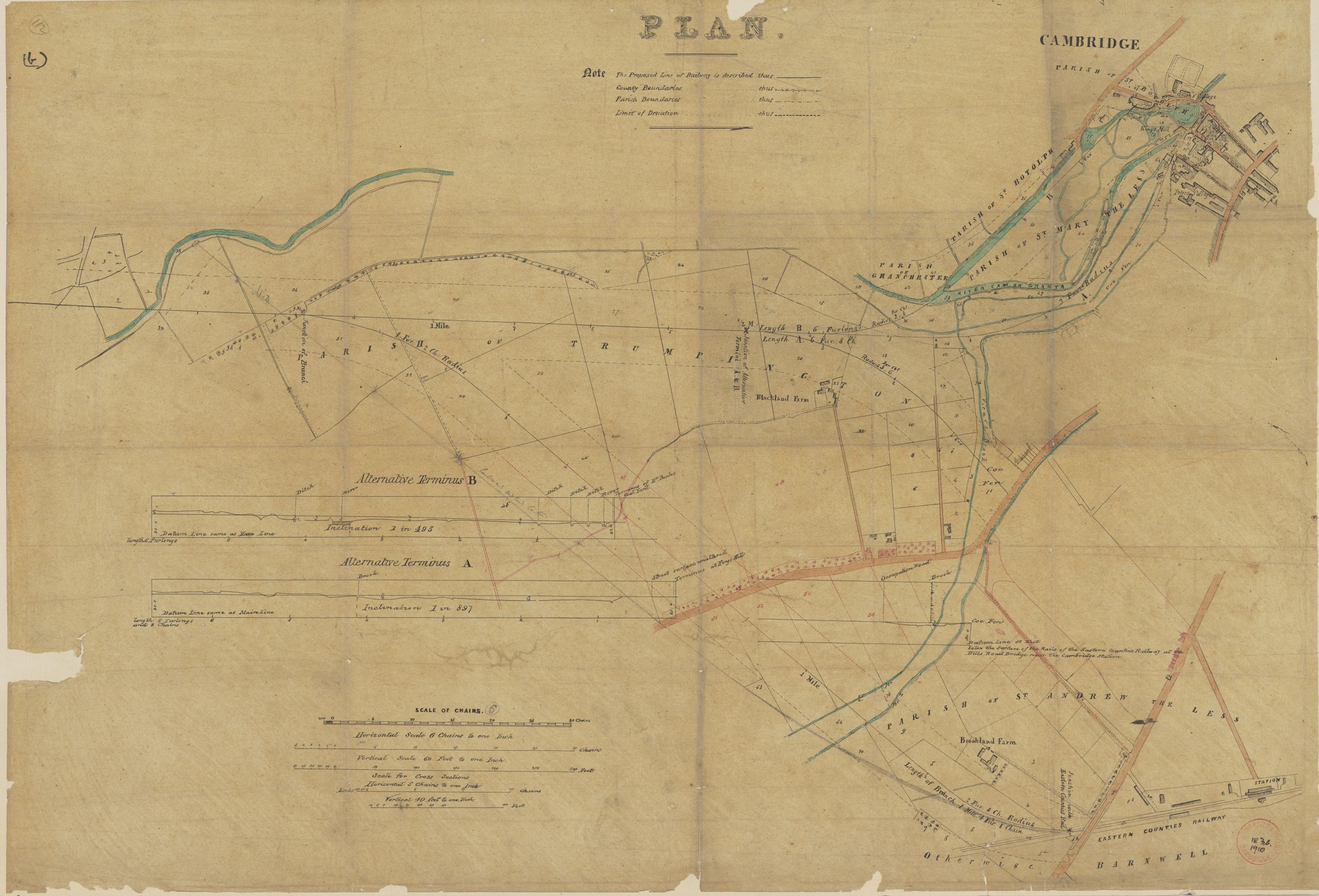 These newly digitised manuscript maps add to the wonderful cartographic resources already available on CUDL.
One of the treasures of the Map Department is the library's only Portolan sea chart.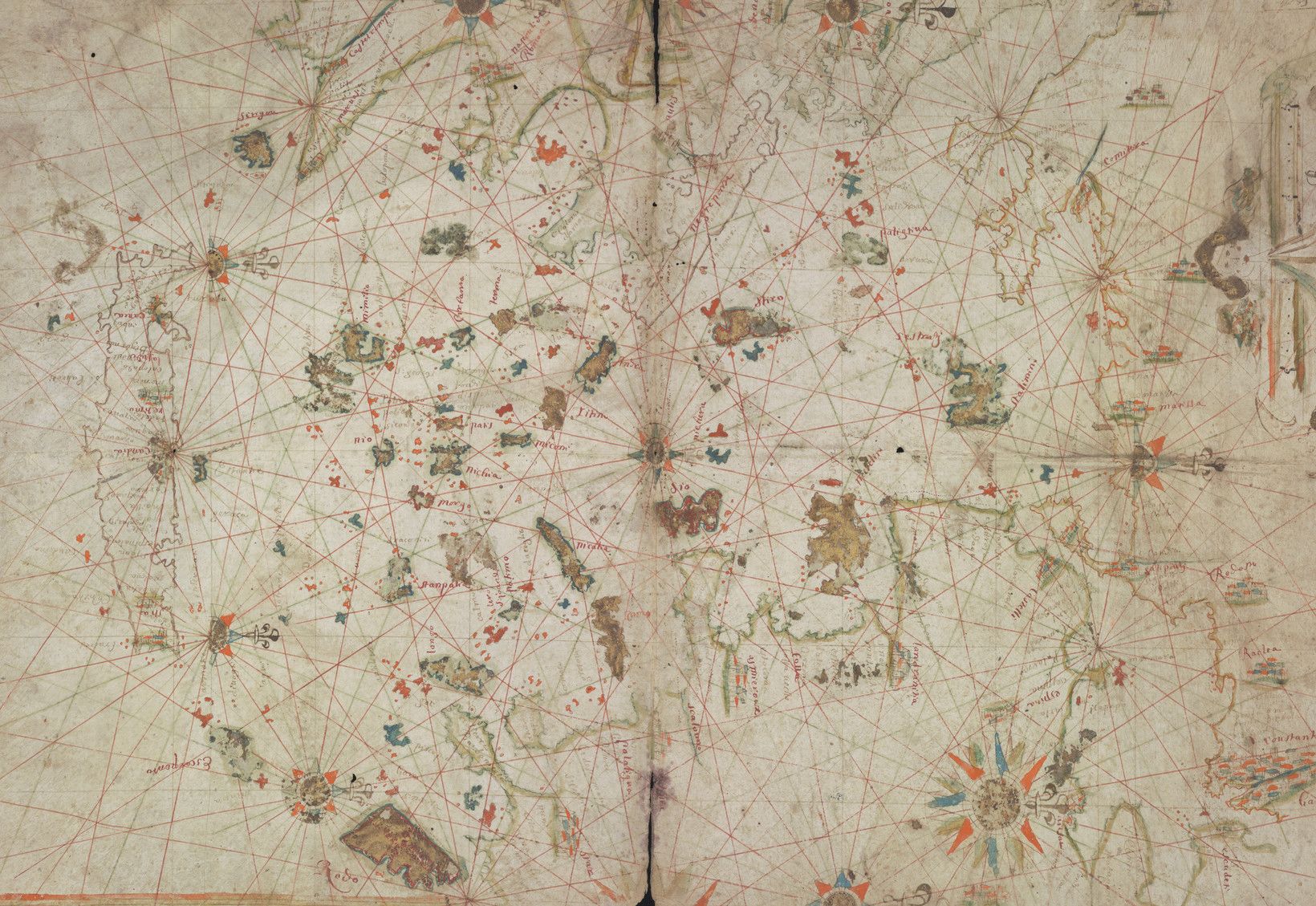 Hand drawn, Portolan charts are used for navigation and were mainly produced for the Mediterranean and Black Seas. The example held at the UL is thought to date from around 1650 and shows islands and obstacles found in the Aegean Sea. It was acquired, quite by accident, amongst a miscellaneous collection of some maps purchased in 1969.
For centuries, maps have been used as a tool when waging war. The Map Department is home to a number of maps relating to the Cold War (1947-1991) including previously secret Soviet Military maps and Campaign for Nuclear Disarmament (CND) plans, as well as earlier periods of conflict.
While not yet been digitised, this bird's-eye view pictorial map depicting the siege of Landau in 1702, highlights how maps are used to plot and move troops and arms.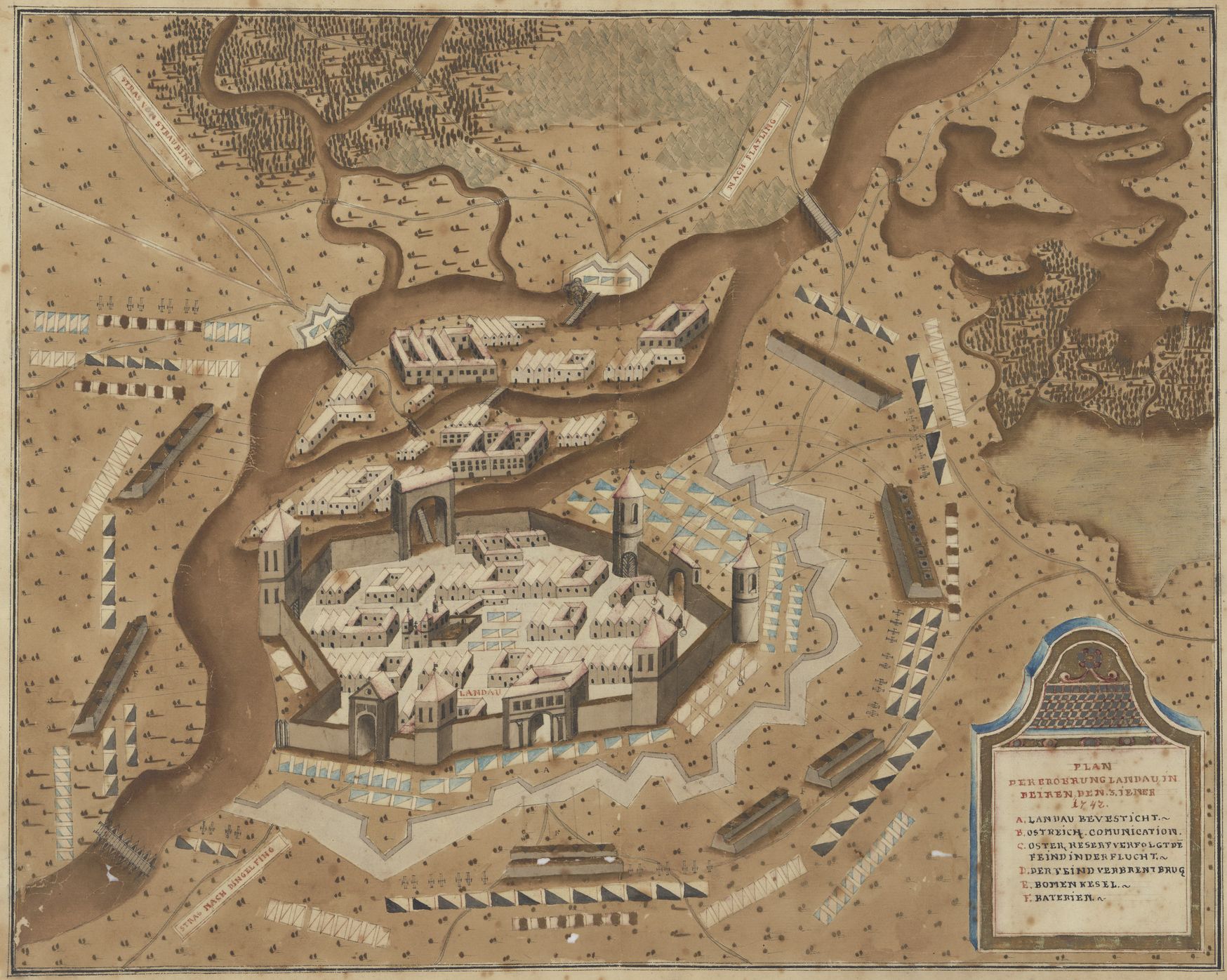 The earliest known complete map of Cambridge was completed by Richard Lyne in 1574. It is also the earliest known depiction of a town to have been engraved on copper by an Englishman.
The map concentrates on the city centre where the college buildings dominate and, while the map might not be entirely accurate, it could easily be used to navigate the city to this day.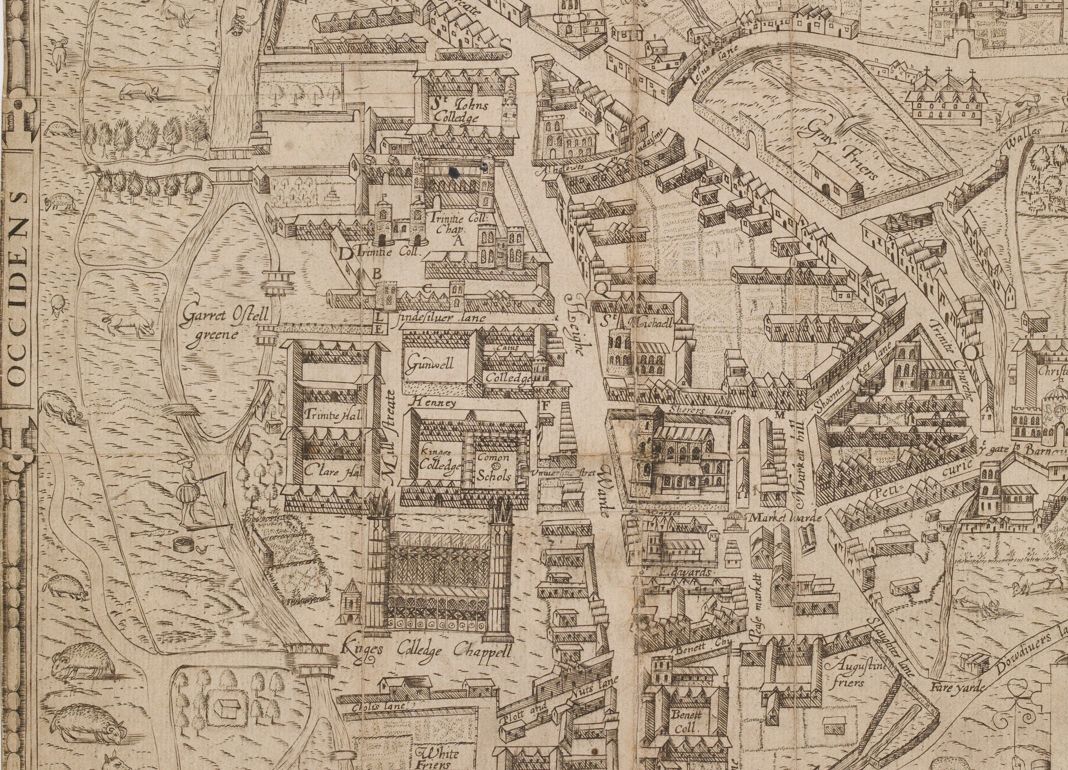 The Colleges, stretching along the River Cam from Peterhouse to Magdalene College, can clearly be seen as well as some well-known Cambridge street names still used today, such as Petty Cury. First appearing in documents in 1330, Petty Cury - from petit (little) cury (cooks' row) – used to be lined with bakers' stalls and, from the 15th century, housed the city's major inns whose yards became some of the worst slums in the city.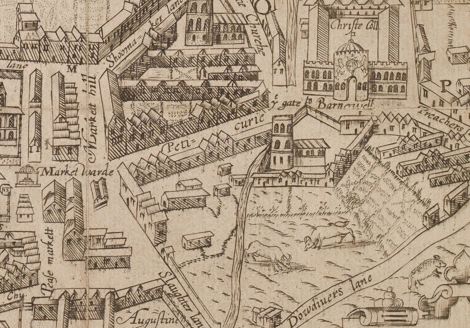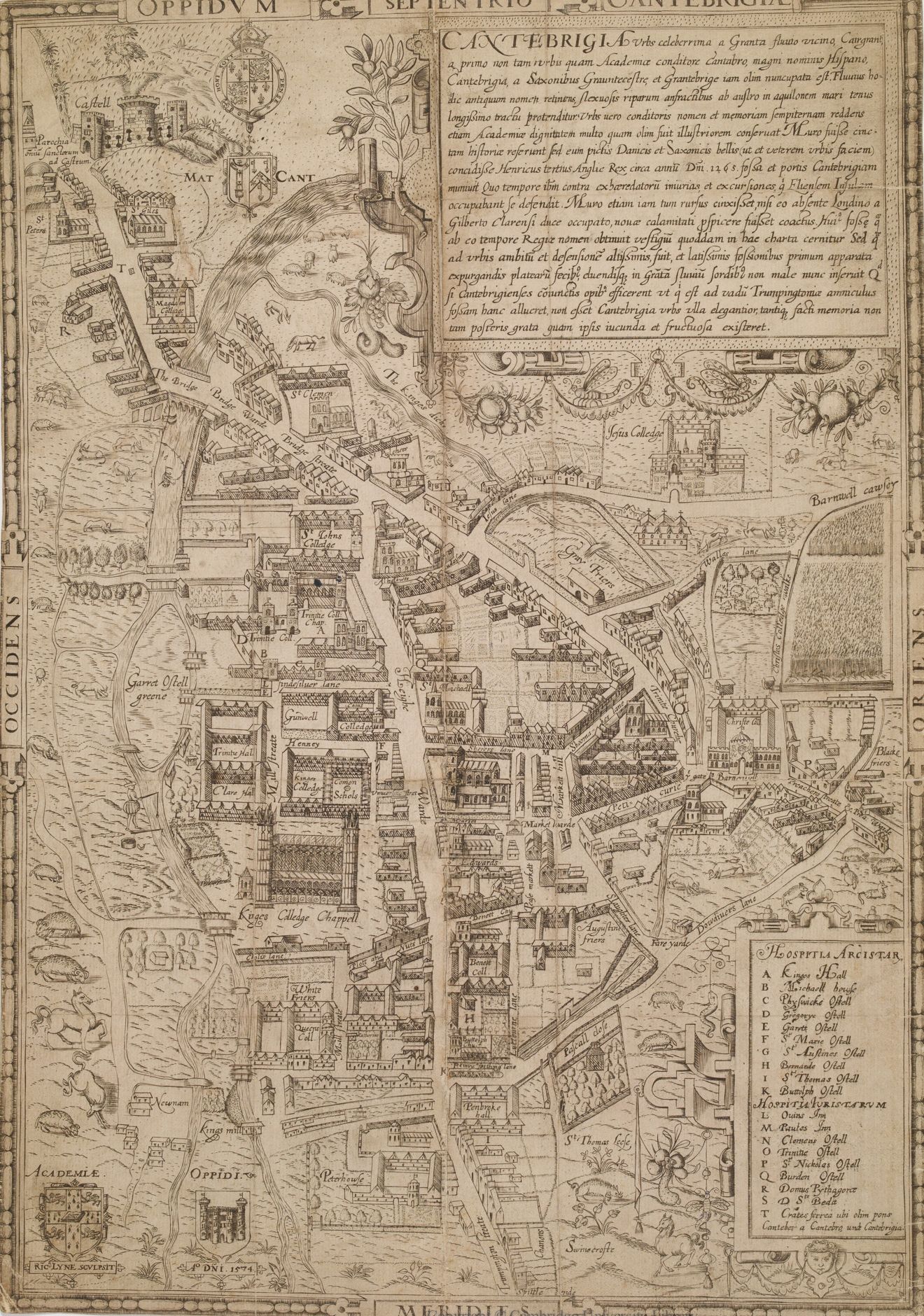 The earliest plan to present the city vertically from above was David Loggan's from 1688. With the accuracy we would expect from a modern map, the plan clearly shows St Andrew's Street running along the centre of the map, as well as increased density of housing from previous maps of the city - to accommodate a growing population.
"It is wonderful to be able to make these maps more widely available. Many are beautiful in their own right, but they also have research potential at all levels, and on a wide range of subjects: not just cartography, but also landscape change, social history, local and family history, art history and much more."