library

Life in the time of COVID
As told by the staff of Cambridge University Libraries
It's March 2020 and almost all Cambridge University libraries have closed their doors.
The University was no longer open to students, staff or visitors, the first time since the Great Plague in 1665.
COVID-19 has halted our 'normal' way of life and libraries all over the world have had to adapt how they serve their customers, whether they be students, staff or members of the public.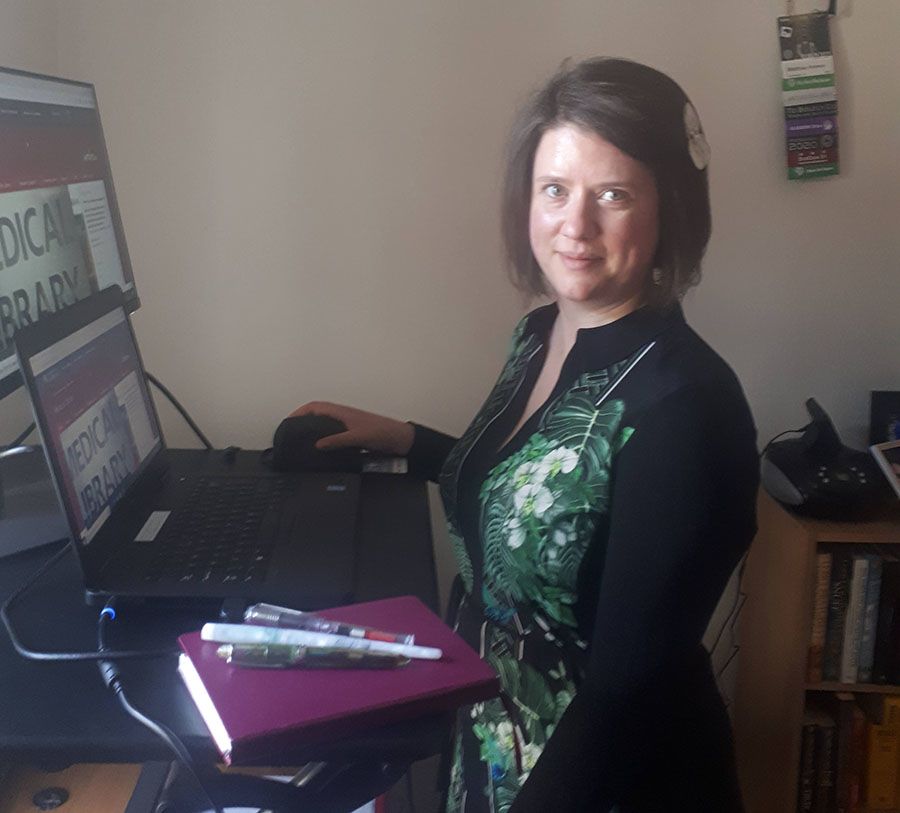 I am an Assistant Librarian at the Medical Library, based on the Cambridge Biomedical Campus, which serves medical students and researchers at the University of Cambridge, as well as NHS staff working in the East of England region.
The Medical Library, unlike the other libraries within the university and colleges, remained physically open throughout the entire lockdown period, as the NHS requested this.
However, the physical space was unstaffed, so I - like all my other colleagues - have been working from home since March. From the very first week of working from home, I have been delivering my training synchronously online, using platforms such as Zoom.
Part of my role includes delivering academic and research skills training, as well as other forms of research support to those who use the library. Our training covers topics such as literature searching, systematic reviews, critical evaluation of medical literature, reference management software, and writing for publication.
The Medical Library was one of the few libraries in Cambridge to continue to deliver group training, and as a result, we have actually been busier with training during the pandemic than before it: we've delivered more training sessions, to larger groups of people (in fact our numbers more or less doubled), and our sessions have been attended by students from a wide range of faculties and departments -- including engineering, art history, linguistics, physics, genetics/biology, and business.
Clearly there was a great desire for research skills training among the students and researchers at Cambridge, and the Medical Library was there to meet that need.
On top of this training, I have also performed numerous literature searches for systematic reviews, many of which were on COVID-related topics.
One such systematic review generated data which was presented at government meetings, and led to the change in COVID-19 diagnostic criteria to include a loss of sense of smell and taste.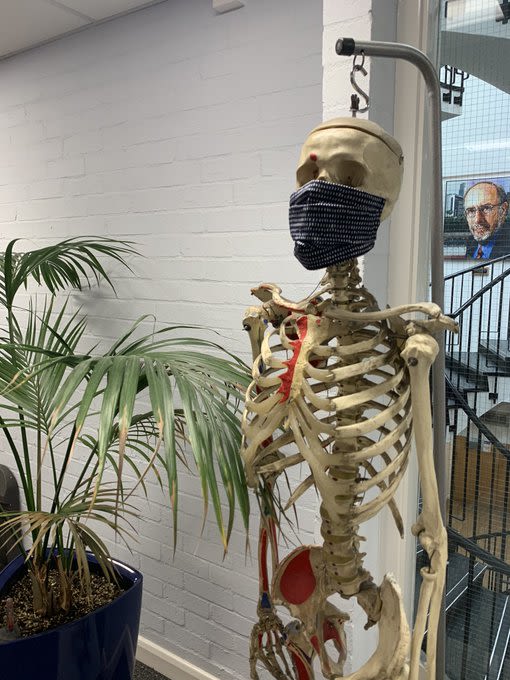 I have to be honest, I've really enjoyed working from home and haven't found it particularly difficult.
I realise that I'm extremely fortunate and lucky in this regard — I have no caregiving responsibilities, my work can easily be done at home with small adjustments, and I have a good internet connection.
There have been some minor logistical challenges such as learning how to deliver information and research skills training online using new tools and juggling Matthias's and my competing online meetings in our rather tiny house - this involves a lot of moving from room to room!
Despite all the negativity that COVID-19 has brought to our live, there are some positives I can take from this experience.
I've really enjoyed the freedom and flexibility of being able to work from home, managing my own time, and working more efficiently.
A huge positive for me is that my lack of commute, in normal times I walk to work — 45 minutes each way. This has left me more time for exercise, hobbies, household tasks, and so on. I feel much less tired at the end of the working day.
It's also been great to have Matthias available as a sounding board when I'm grappling with challenging elements of work.
I am very fortunate to work for an employer which was understanding of the potential challenges inherent in working remotely during a crisis situation, and made it clear that work during the 'new normal' would not look the same as work during the 'old normal.'
Moving forward into the 'new normal', I've already attended the various planning meetings with my line manager and colleagues, which were helpful in making me think about all the steps involved in very mundane, everyday experiences such as walking to work, entering the building, eating lunch, and so on.
Unfortunately, due to the increase in COVID cases nationally and in the region, my return to work in the Medical Library building has been paused, and I am still working full-time from home.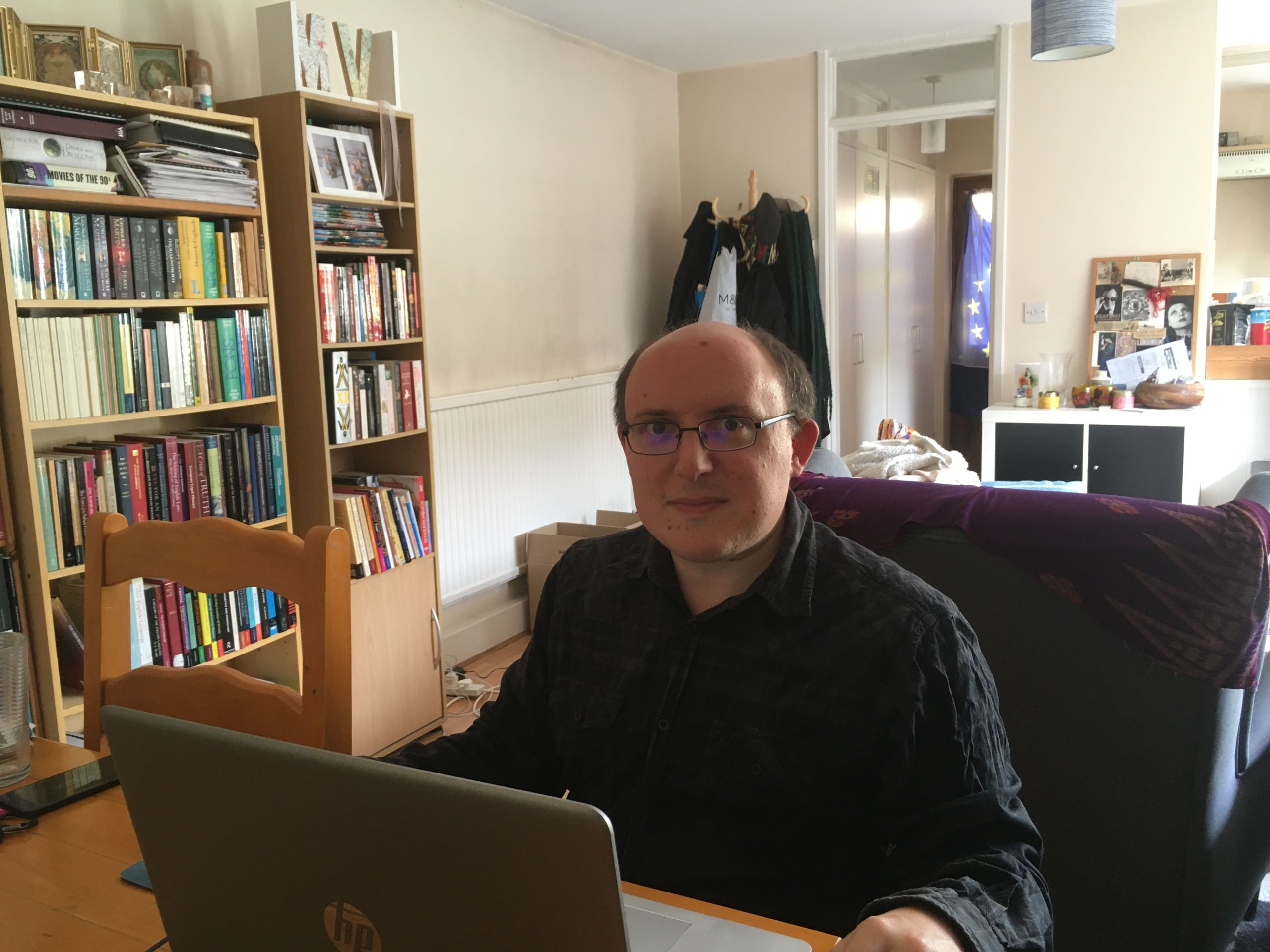 I work in the Modern and Medieval Languages and Linguistics Library on the Sidgwick Site - one of the largest Faculty libraries in the University.
I am responsible for the German and Film Studies collections, so I liaise with staff and students about resources for their teaching, studies and research and what the library can generally provide in these areas. 
Together with colleagues across the Libraries, I also coordinate training for graduate students in Arts, Humanities and Social Sciences on topics related to finding, using and managing information in its broadest sense.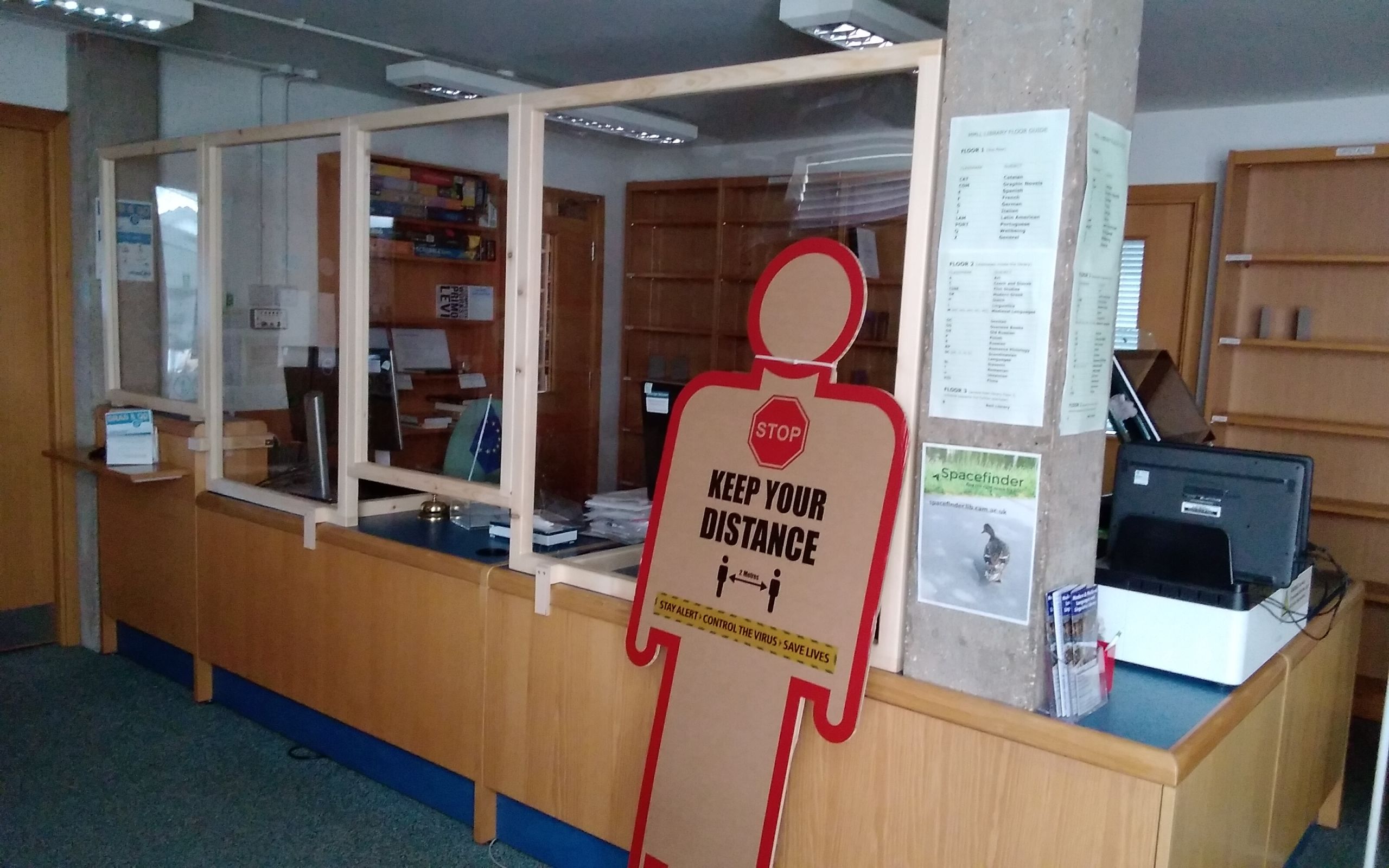 Some of the training we had planned for what became the lockdown period was moved online and some was cancelled.
For the upcoming Michaelmas term, we will be focusing on advertising online resources that already exist and putting together material for asynchronous training, i.e. resources that students can access whenever they want to rather than having as many scheduled in-person sessions.
Providing access to books and films has been a bit more of a struggle, particularly during the early lockdown period.
Books older than about 5-10 years rarely exist in ebook form, so we weren't always able to help students to access material they needed for their dissertation.
As a librarian it's frustrating if you can't give students or researchers access to the resources they need.
Only a very small proportion of the films required for teaching are available online, so we are currently also working on option to facilitate access to our DVD collection in the current circumstances.
As with Veronica, I feel that working from home has been a mostly positive experience for me, but what I found missed was the informal interaction with my colleagues.
I'm generally a homebody so being able to move from the workplace dining table to the armchair (home) within seconds has been quite nice.
I have found it difficult not to be able to meet up with friends, and as Veronica and I are immigrants whose families live in other countries, it has been hard not knowing when we would be able to travel to see them again without too much risk.
The support for staff from University and the University Libraries during this period has been impressive. I hope that this has shown that more flexible ways of working will become possible even if and when we return to 'normality'.
Some relative normality has returned, though, as I have been going back to the Library for a few hours a day for a few days now, mainly to scan book chapters for next year's reading lists and to re-shelve the books that were returned over the summer.
It's rather eerie to be in an almost empty building when it's usually quite busy.