Giving life to research
Uncovering the archive of an IVF pioneer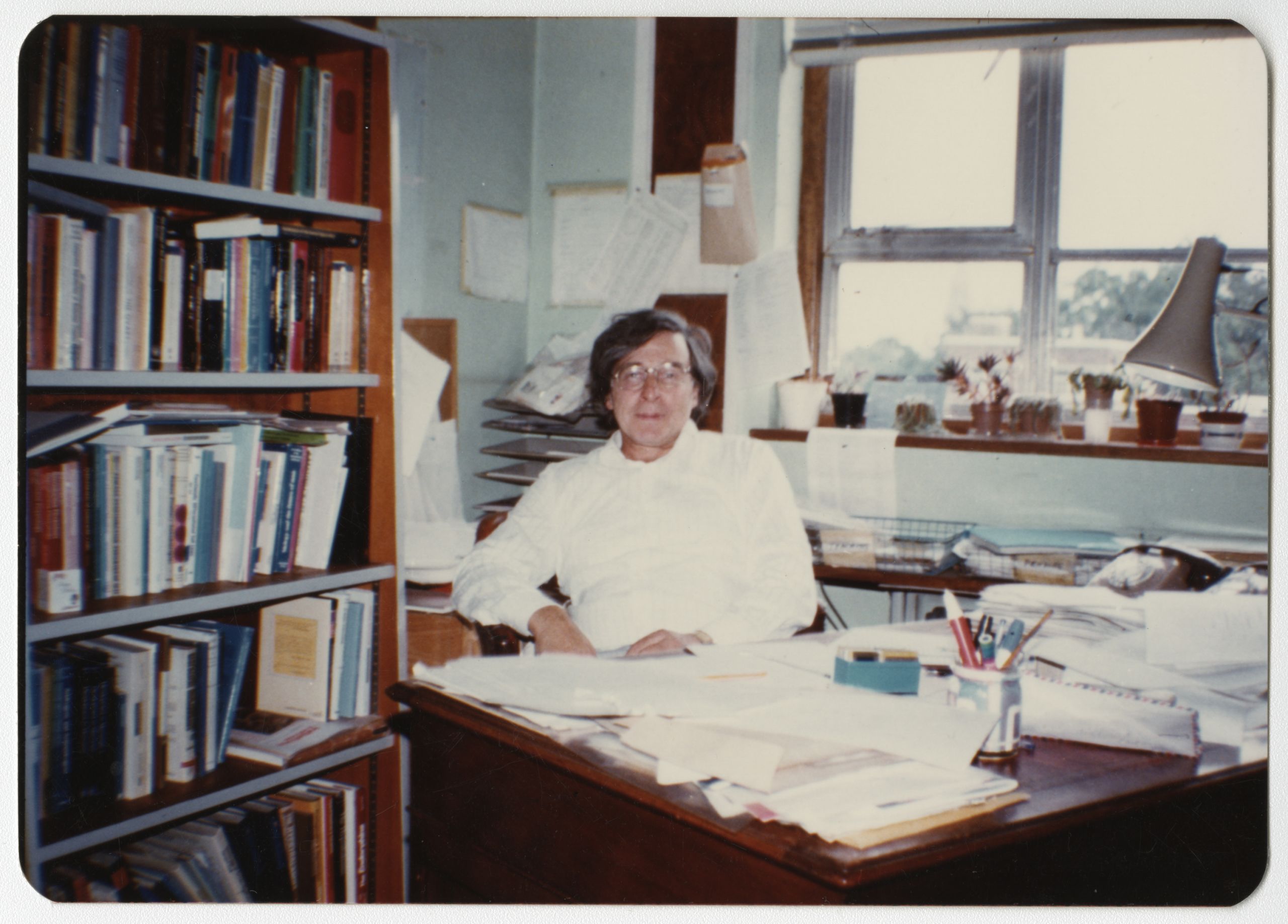 Professor Sir Robert Edwards sitting in his office. Credit: Robert Edwards Archive
Professor Sir Robert Edwards sitting in his office. Credit: Robert Edwards Archive
"The Robert Edwards archive is an important resource for the history of reproductive science and medicine. Catalogued expertly and in great detail, it has much to teach about the IVF pioneer and the many people with whom he interacted in Britain and around the world."
Professor Nick Hopwood, Professor of History of Science and Medicine, Department of History and Philosophy of Science
A special online symposium will celebrate the archive of IVF pioneer, Sir Robert Edwards, and seek ways that this extraordinary archive can be used by researchers of today.
Hosted by the Churchill Archives at the inaugural Cambridge Festival 2021, speakers will include Dr Kay Elder (Senior Research Scientist, Bourn Hall Clinic), Madelin Evans (Archivist for the papers of Robert Edwards, Churchill Archives Centre), Professor Sarah Franklin (Sociology Professor and Research Director of Reproductive Sociology Research Group, University of Cambridge) and other experts in the field including Robert Edward's daughter, Dr Jenny Joy who was key in gathering together his archive.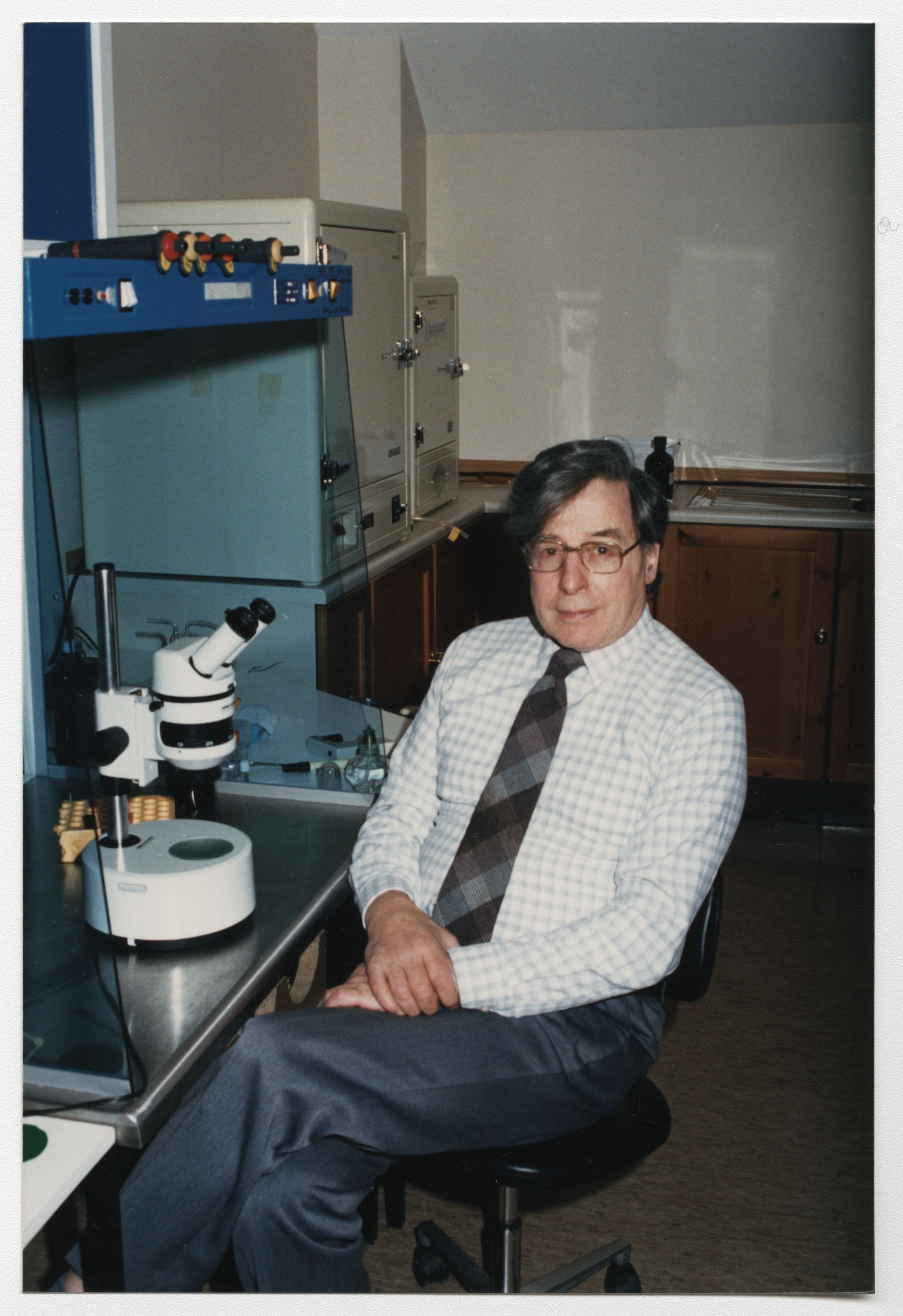 Robert Edwards worked for over a decade on the research that led to the success of in-vitro fertilisation to treat infertility with the big breakthrough coming with the birth of the world's first IVF baby, Louise Brown in 1978. Following this, Edwards jointly established the world's first IVF clinic, Bourn Hall in Cambridgeshire, in 1980 which is still a leading IVF clinic today.
Throughout the development of IVF and establishment of Bourn Hall Clinic, Edwards worked alongside medical doctor, Patrick Steptoe, and clinical embryologist Jean Purdy. It has been estimated that six million babies have been born through IVF all over the world.
Edwards was awarded the Nobel Prize in Physiology or Medicine in 2010 for the development of in vitro fertilisation, and was knighted in 2011. As neither award can be made posthumously, acknowledgment came too late for Purdy and Steptoe who died in 1985 and 1988 respectively - but the discovery was a team effort.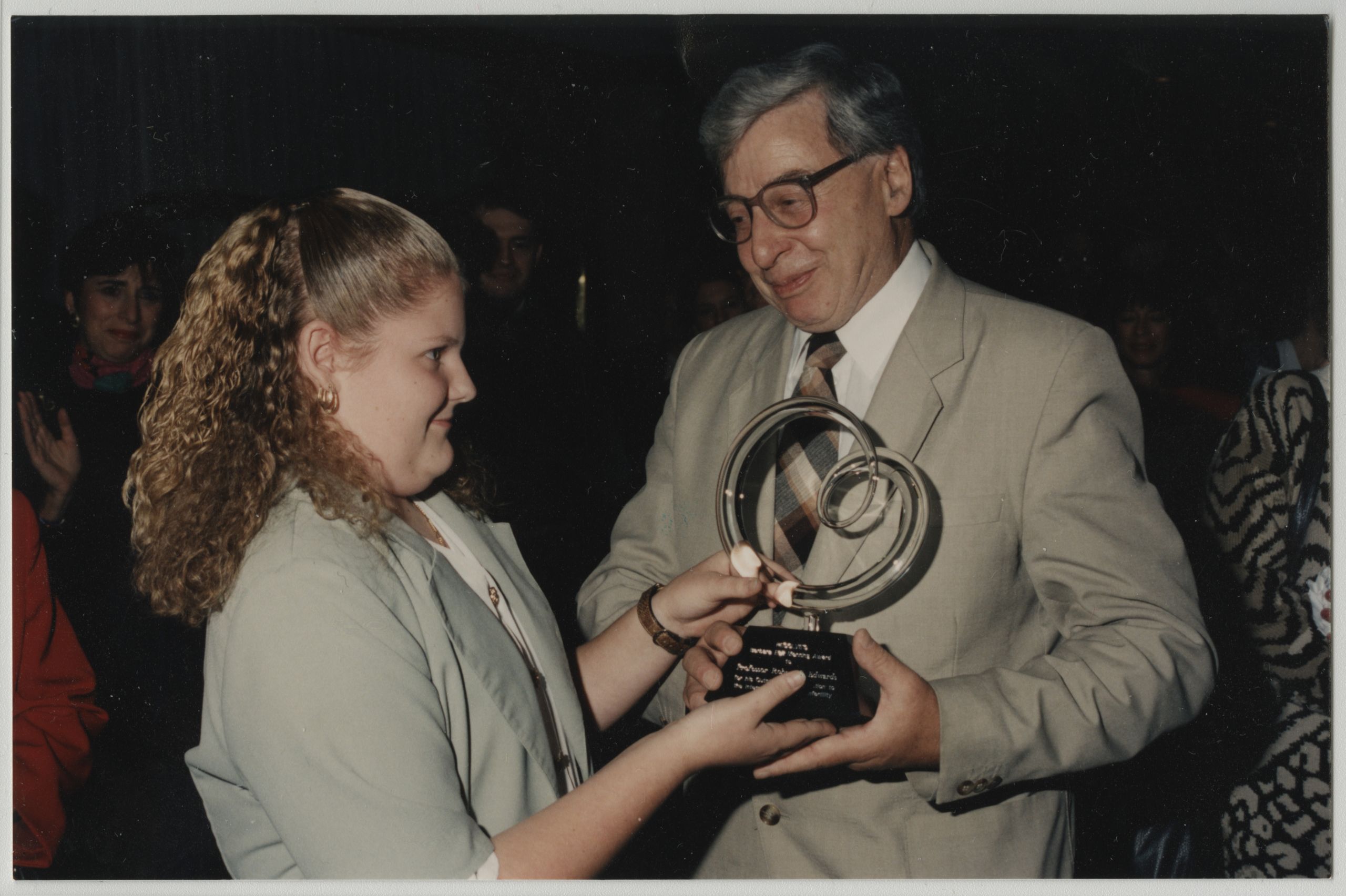 The Churchill Archives has been home to the private papers of Edwards since 2010 and after an 18-month project to catalogue and conserve the papers, the collection opened to the public in 2019.
The archive includes personal and scientific papers including correspondence, research and laboratory notebooks, draft publications and journal articles, newspaper clippings, photographs, videos and film.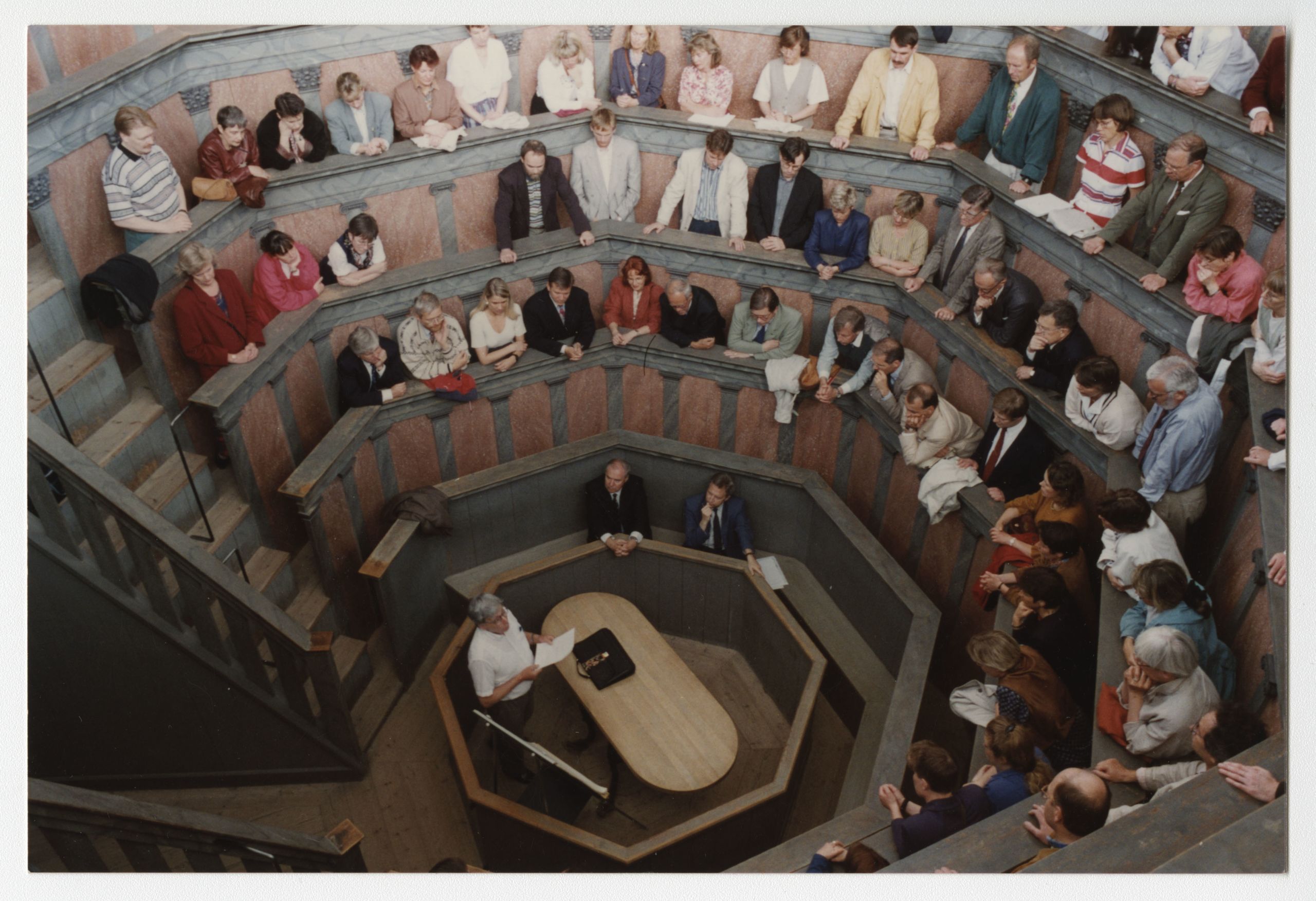 Professor Sir Robert Edwards lecturing, c.1990-c.2000. Credit:Robert Edwards Archive
Professor Sir Robert Edwards lecturing, c.1990-c.2000. Credit:Robert Edwards Archive
"The significance of the archive is closely linked to the significance of IVF, which is extremely important for many families and the estimated 6-8 million babies born through the technology. The archive tells the story of scientific collaboration and perseverance; social, political and religious reaction to reproductive technologies; and the individuals who were suffering with infertility."
Madelin Evans, Archivist, Churchill Archives Centre
The archive contains letters from Edwards which highlight his personal battle for the official recognition of Purdy's equal contribution towards the discovery of IVF. Purdy's work as a woman in science has gone almost unrecognised when compared to Edwards and Steptoe.
In a letter to Oldham Health Authority, Edwards argues numerous times for the inclusion of Jean Purdy's name to sit alongside his own and that of Patrick Steptoe ahead of the unveiling of an official plaque to mark the birth of Louise Brown.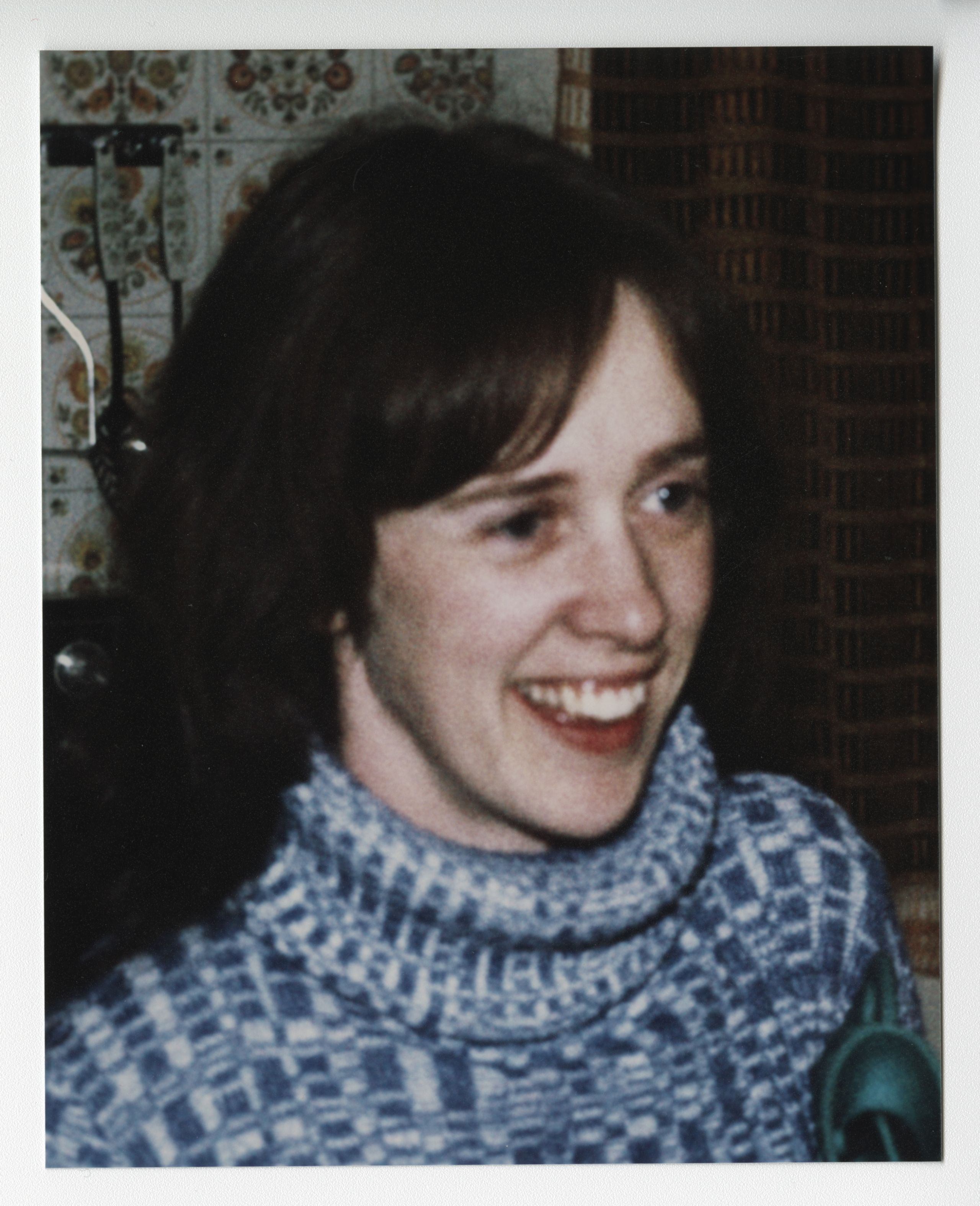 He writes arguing for fair recognition and states that Purdy 'travelled to Oldham with me for 10 years and contributed as much as I did to the project. Indeed, I regard her as an equal contributor to Patrick Steptoe and myself.' Unfortunately his repeated appeals fell on deaf ears and Oldham Health Authority did not take on board his request and her name went unrecognised.
Purdy's name was, however, included on a plaque at Kershaw's Hospital in Oldham in 2015 where a lot of the research took place.
The papers will be valuable for researchers in the history of science and medicine, but also in the history of ethics, social implications of medical developments, political history, history of the media, and the history of scientific publishing.
Also in the archive are a collection of press cuttings from 1965-2014 including the announcement of the birth of Louise Brown as well as numerous pieces of coverage regarding IVF treatments around the world.
The archive is strong on the political, legal, religious and social reaction to IVF and other assisted reproductive technologies. There are letters, video clips of news stories, cuttings from newspapers, drafts of articles and conference papers relating to these issues.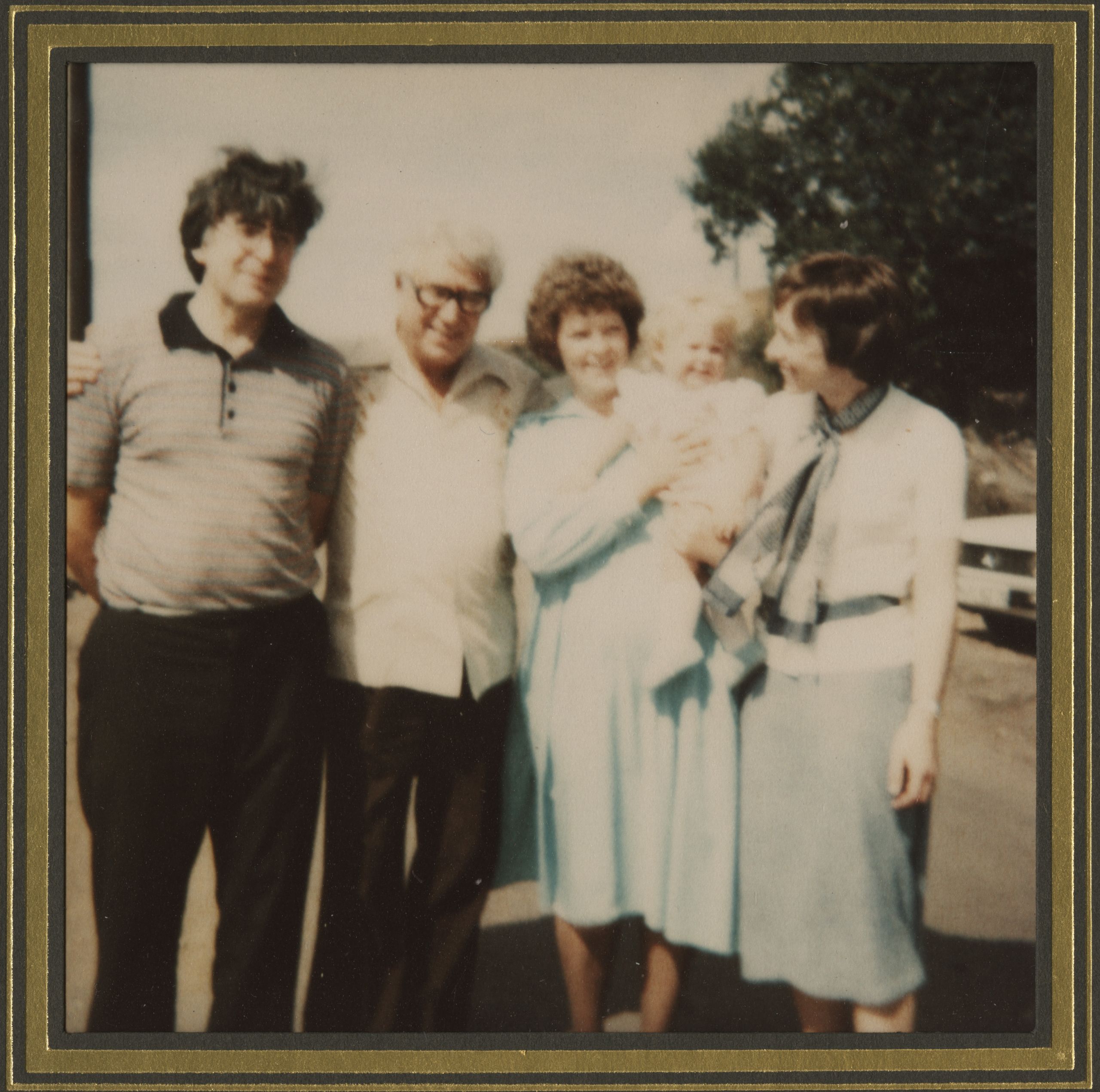 Hosted via Zoom, the afternoon symposium will explore how researchers will be able to get the most out of the newly opened archive and ways of working evidenced in the archive in a series of conversations and presentations, and a talk by one of Bob Edwards' daughters.
To register your place, please click here. The full symposium programme can be found here.
For more information about the collection and how to access please contact the Churchill Archives Centre.
Please note, The Churchill Archives Centre is currently closed to researchers for the duration of the national lockdown announced on 4 January. They are offering a limited copying and enquiry service and welcome enquiries sent via email.