Darwin's
missing
notebooks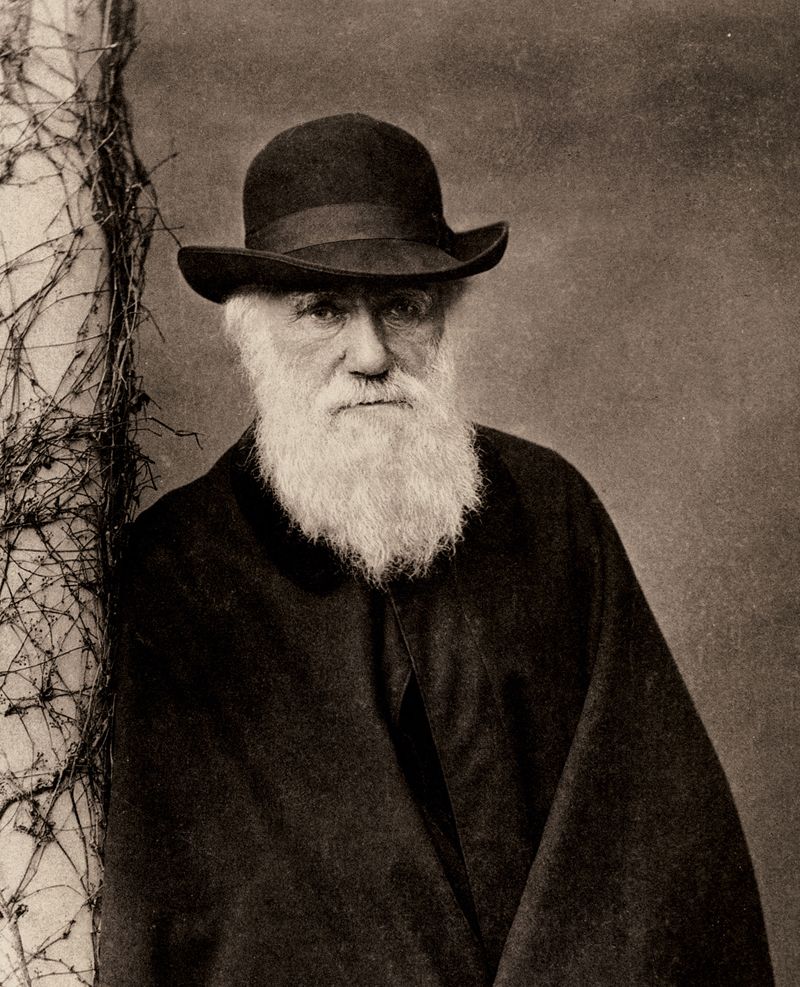 Cambridge University Library has announced a public appeal for help in locating two missing notebooks, one of which contains Charles Darwin's iconic 1837 'Tree of Life' sketch, pictured below.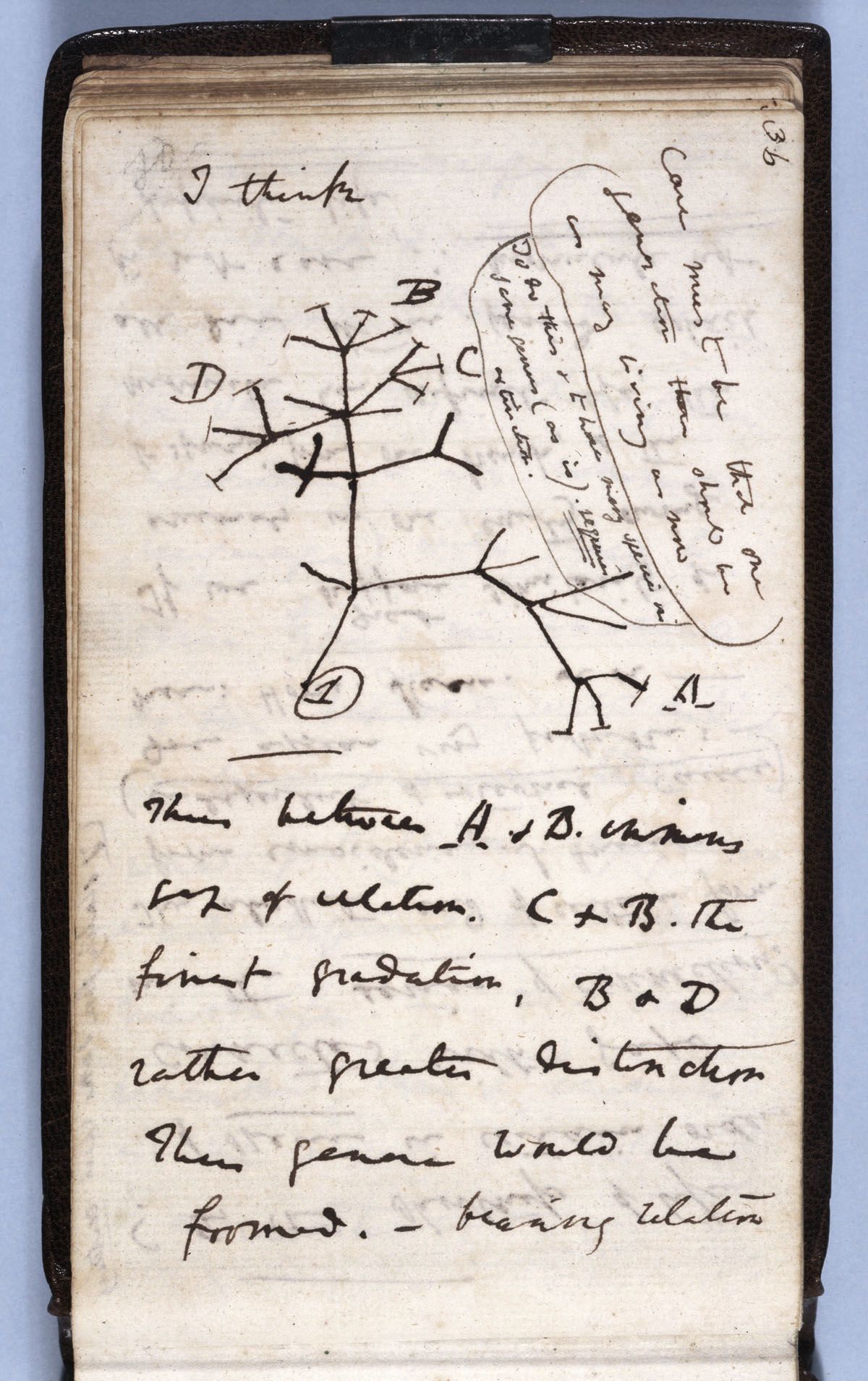 Following an exhaustive search, the largest in the library's history, curators have concluded that the notebooks, first listed as missing in January 2001, have likely been stolen.
Cambridgeshire Police have been informed and their disappearance has been recorded on the national Art Loss Register for missing cultural artefacts. The library's missing notebooks have also been added to Interpol's database of stolen artworks – Psyche.
Cambridge University Library has taken advice from external experts in security and cultural asset recovery to help in the search, and will work alongside other partners in the book trade, including the Antiquarian Booksellers' Association.
The appeal launch on November 24 coincides with what is commonly known each year as 'Evolution Day' – recognising the anniversary of Darwin's publication of On the Origin of Species on November 24, 1859, and highlighting the great naturalist's immense contribution to the history of science.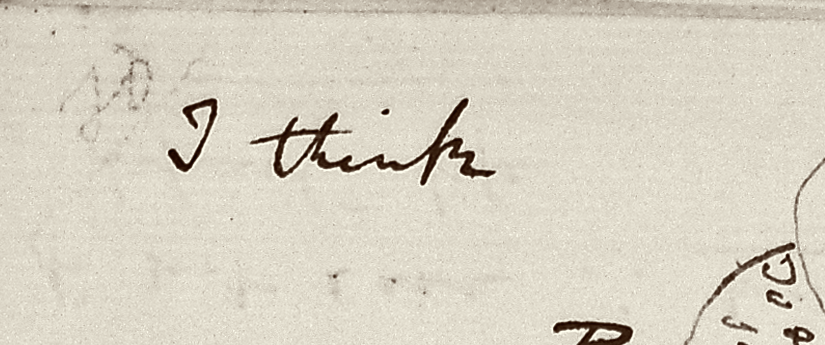 Darwin's famous inscription 'I think', written above his Tree of Life sketch.
Charles Darwin, 1871, Oscar Rejlander
Dr Jessica Gardner, University Librarian and Director of Library Services since 2017, said: "I am heartbroken that the location of these Darwin notebooks, including Darwin's iconic 'Tree of Life' drawing, is currently unknown, but we're determined to do everything possible to discover what happened and will leave no stone unturned during this process.
"This public appeal could be critical in seeing the notebooks safely return, for the benefit of all, and I would ask anyone who thinks they may be able to help to get in touch.
"We would be hugely grateful to hear from any staff, past or present, members of the book trade, researchers, or the public at large, with information that might assist in the recovery of the notebooks.
"Someone, somewhere, may have knowledge or insight that can help us return these notebooks to their proper place at the heart of the UK's cultural and scientific heritage."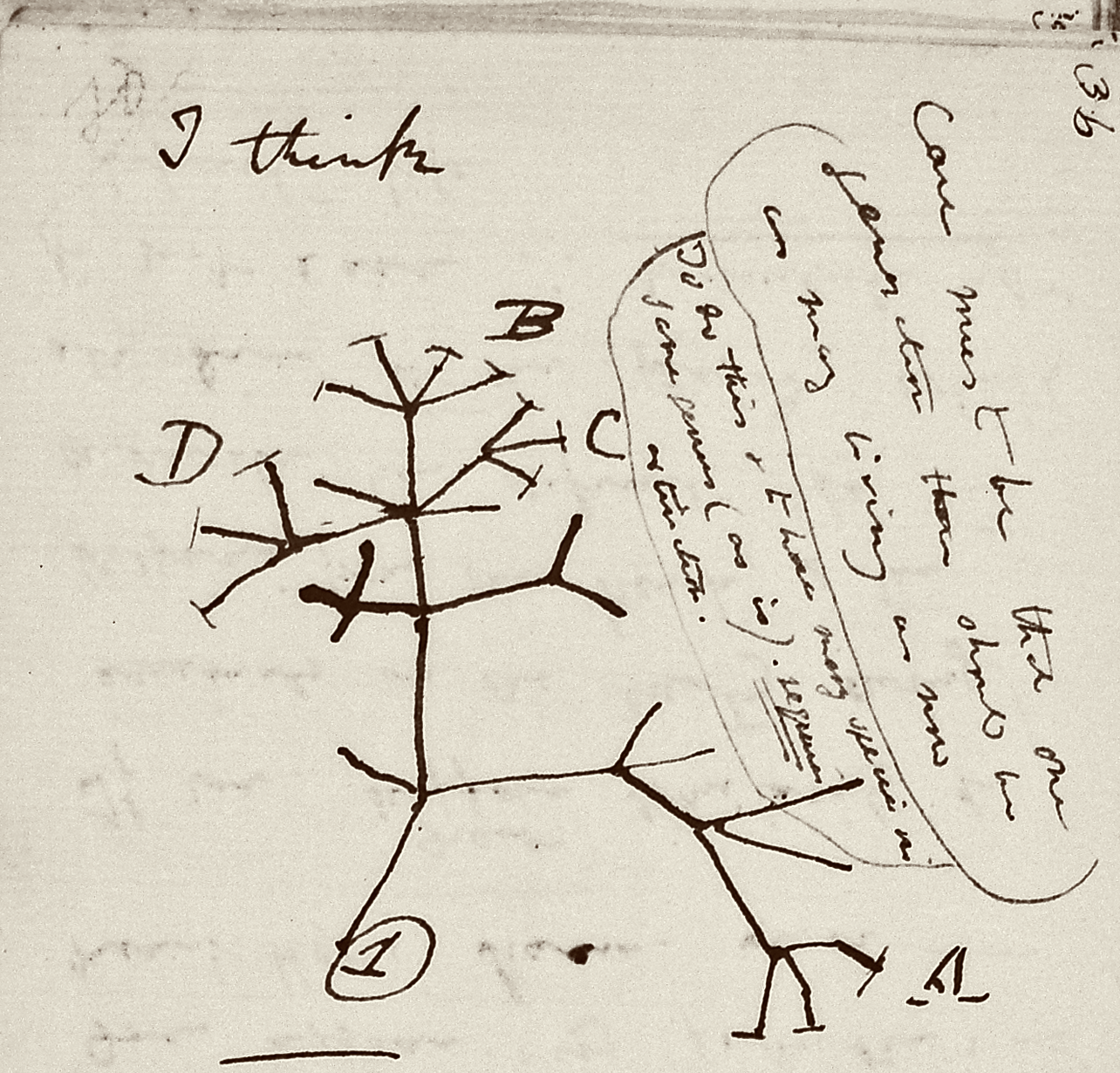 Item 1 of 3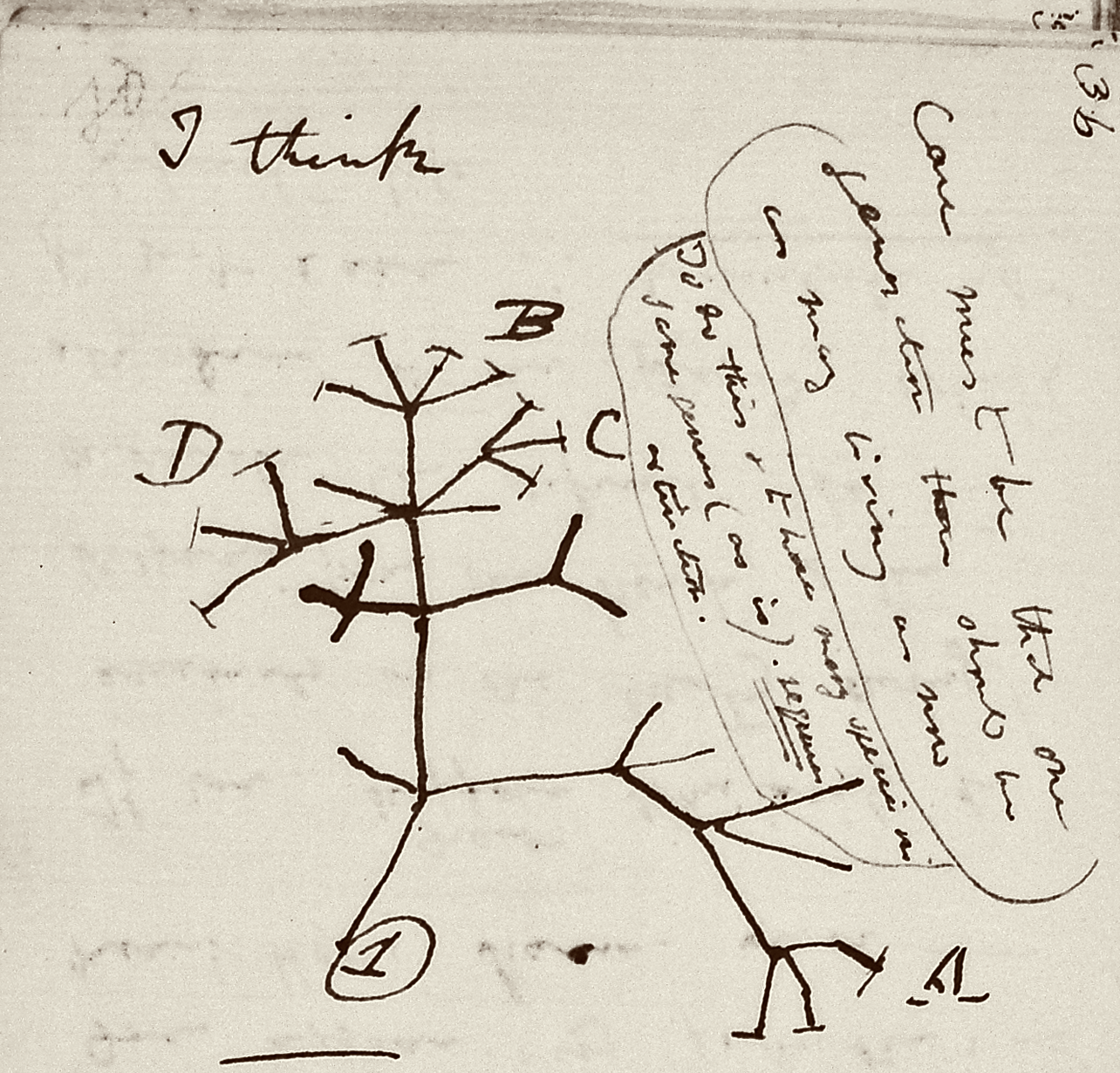 Top left: The cover of the missing 'Notebook B'
Top right: An identical archive box and Darwin notebooks similar to the B and C missing notebooks
Above: A close up image of Darwin's iconic Tree of Life sketch
Given their unique nature, the value of the notebooks is difficult to estimate, but would probably run into millions of pounds.
The notebooks were removed from the Special Collections Strong Rooms– where the rarest and most valuable items are kept – for photography to take place at the Library in September 2000.
During a subsequent routine check in January 2001, it was found that the small box containing the two notebooks (which is about the size of a paperback book) had not been returned to its proper place.
For many years, previous University Librarians believed that the notebooks had been misplaced in the vast storerooms and collections of Cambridge University Library (pictured) - which is home to around ten million books, maps, manuscripts and other objects.
Despite a number of searches over the intervening years, they remained undiscovered.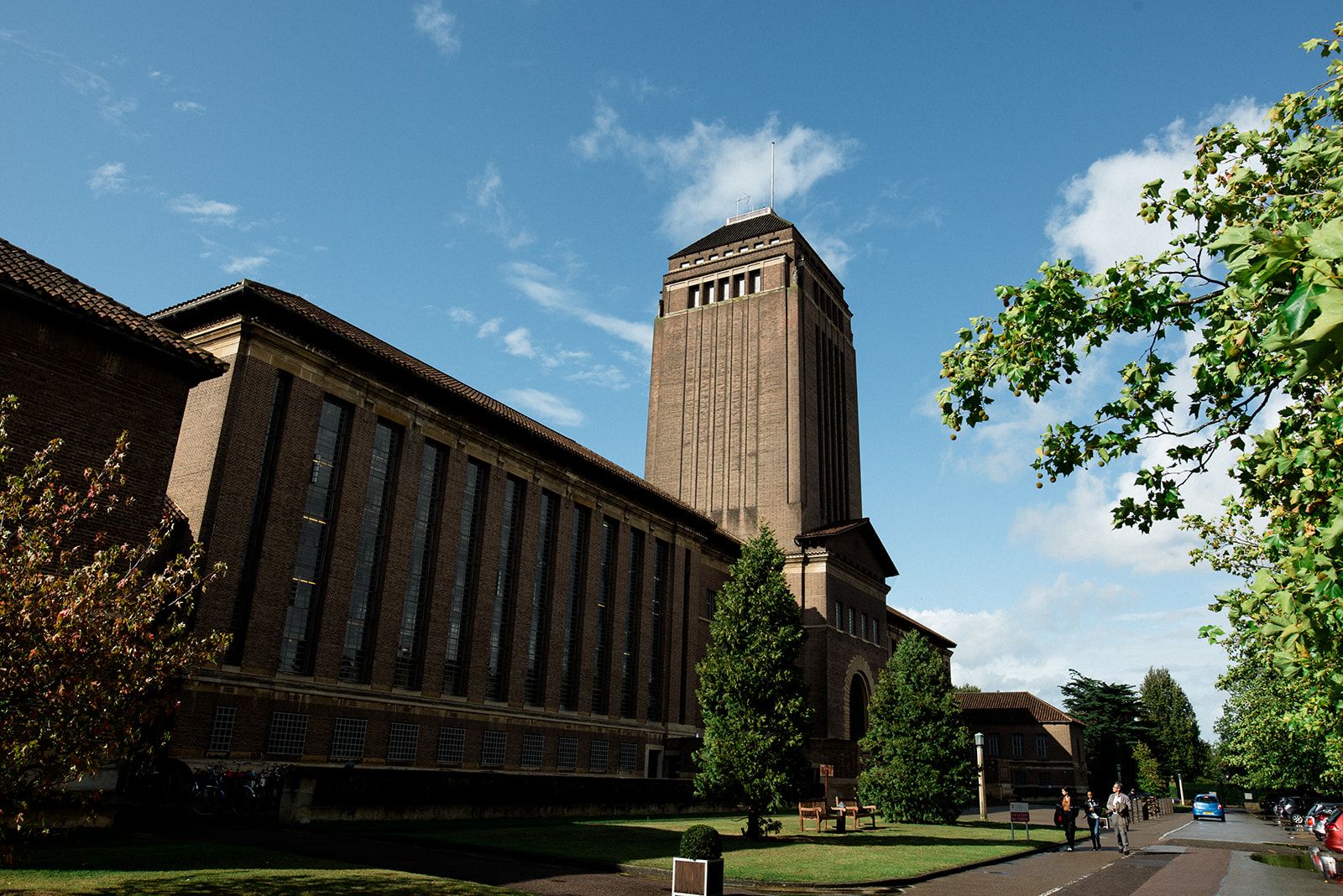 At the start of 2020, a new search was arranged by Dr Gardner involving specialist staff assigned to search specific zones of the library's storage facilities.
It was led by an expert team conducting fingertip examinations where necessary and included a complete check of the entire Darwin Archive, which contains 189 archive boxes.
However, this failed to locate the notebooks, leading to the conclusion, with the help of national experts in cultural heritage theft and recovery, that they have likely been stolen.
Dr Gardner said: "Security policy was different 20 years ago. Today any such significant missing object would be reported as a potential theft immediately and a widespread search begun. We keep all our precious collections under the tightest security, in dedicated, climate-controlled strong rooms, meeting national standards.
"The building has transformed significantly since the notebooks were first reported as missing in terms of additional security measures such as new strong rooms, new specialist reading rooms, CCTV, enhanced access control to secure areas, and our participation in international networks on collections security."
There may still be hope of the notebooks being found, and the Library will not stop searching. Given the vast size of the building and its collections - the Special Collections Strong Rooms alone contain more than 45km of shelving and millions of documents, many held in boxes – a complete search will take up to an estimated five more years to complete.
Overall, the University Library is home to more than 210km (130 miles) of shelving, roughly the distance by road from Cambridge to Southampton.
"All cultural and collecting institutions have to deal with a legacy of missing items and the possibility of loss and theft, as it is part of our duty to make these precious items as accessible to the public as possible," added Dr Gardner.
"It is essential that we approach such issues, however difficult, in an open and transparent fashion and that is my commitment, with my new team, today."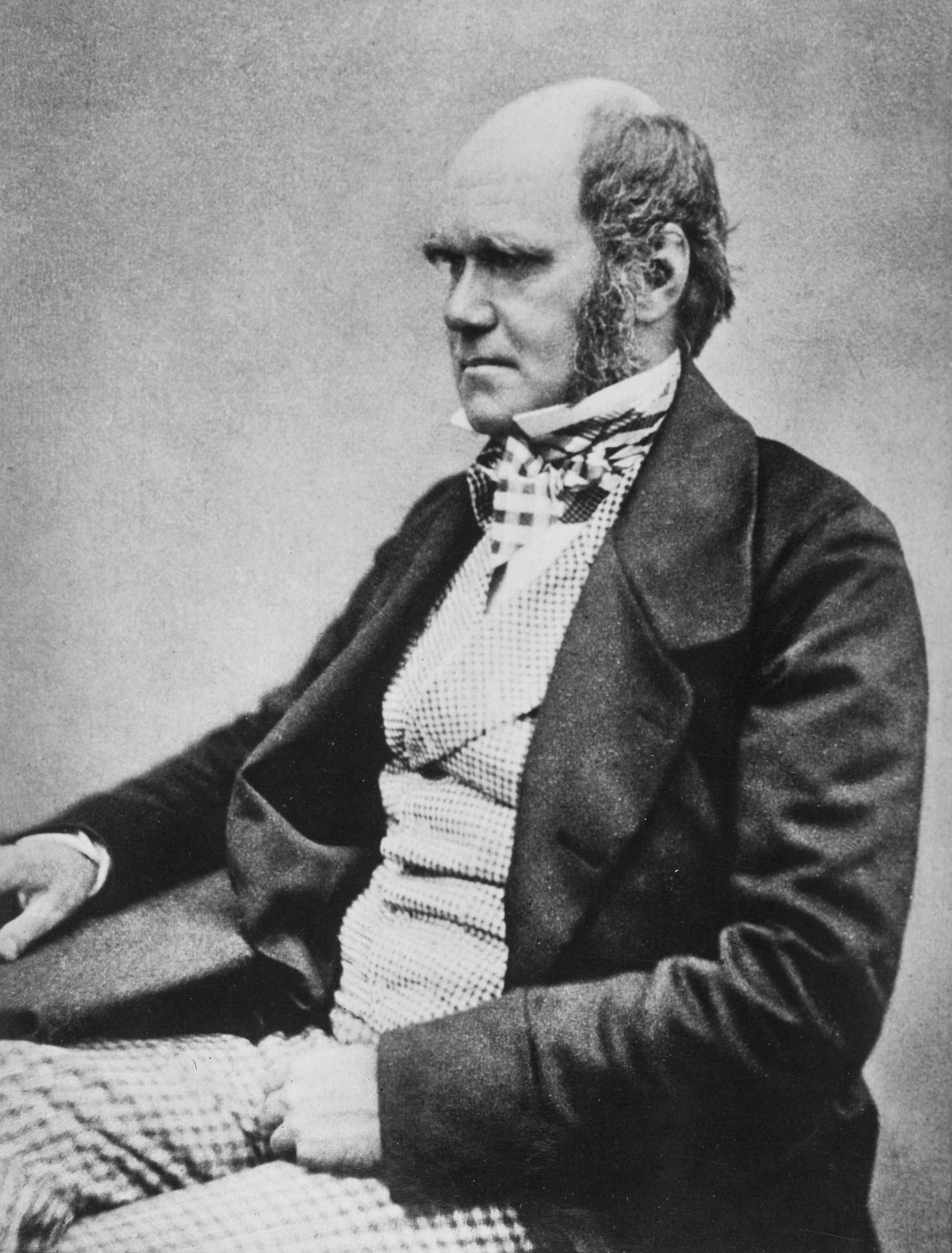 The Tree of Life
The 'Tree of Life' image forms part of one of Darwin's manuscript notebooks. The notebook in question is stored in a bespoke blue box, along with a second similar notebook, where Darwin develops his theory in terms of geographical distribution, the origin of humans, and classification by descent.
The manuscript content of the two notebooks has previously been digitised, including the Tree of Life sketch, and is available on the Cambridge Digital Library (Notebook B and Notebook C).
Darwin sketched out his ideas around an evolutionary tree in summer 1837, having recently returned from his trip around the world aboard HMS Beagle, more than two decades before he published a more fully developed tree of life in On the Origin of Species.
The notebooks are known as the Transmutation Notebooks given that Darwin theorised for the first time how species might 'transmute' from ancestral to later forms.
Cambridge University Library is home to one of the most significant collections of Darwin material anywhere in the world. Darwin's archive and much of his personal library occupies more than 100 linear metres of shelving.
This includes 182 volumes, 189 archive boxes, and 170 plans and drawings. Among thousands of manuscripts, there are 8,000 letters alone. Darwin's library includes 734 books and over 6,000 periodicals. The award-winning Darwin Correspondence Project is also based at the Library.
Although our digital copies do not replace the two missing physical notebooks, they do mean the intellectual content they hold remains available online to students, scholars and the public. In 1987, the notebooks were edited by a team of specialists to the very highest scholarly standards, with careful records of watermarks, paper, and ink.
Professor Stephen J Toope, Vice-Chancellor of the University, said: "Cambridge University Library is one of the world's great libraries and home to globally important collections, assembled and cared for over six centuries, and encompassing thousands of years of human thought and discovery.
"As a result of this appeal for help, we hope to locate the missing Darwin notebooks and restore them to their rightful place alongside the University Library's other treasures, making them available to scholars and researchers in the centuries to come."
Since 2017, Cambridge University Library has been awarded the Archive Service Accreditation from the National Archives – the UK quality standard which means our collections care meets clearly defined national standards relating to the care of its collections.
Angus O'Neill, Security Chair for the International League of Antiquarian Booksellers, said: "Cambridge University Library is to be commended on coming forward so that the international book trade can help with the notebooks' recovery. Items like this could never be sold openly, and we fervently hope that this publicity will lead to them getting back to where they belong."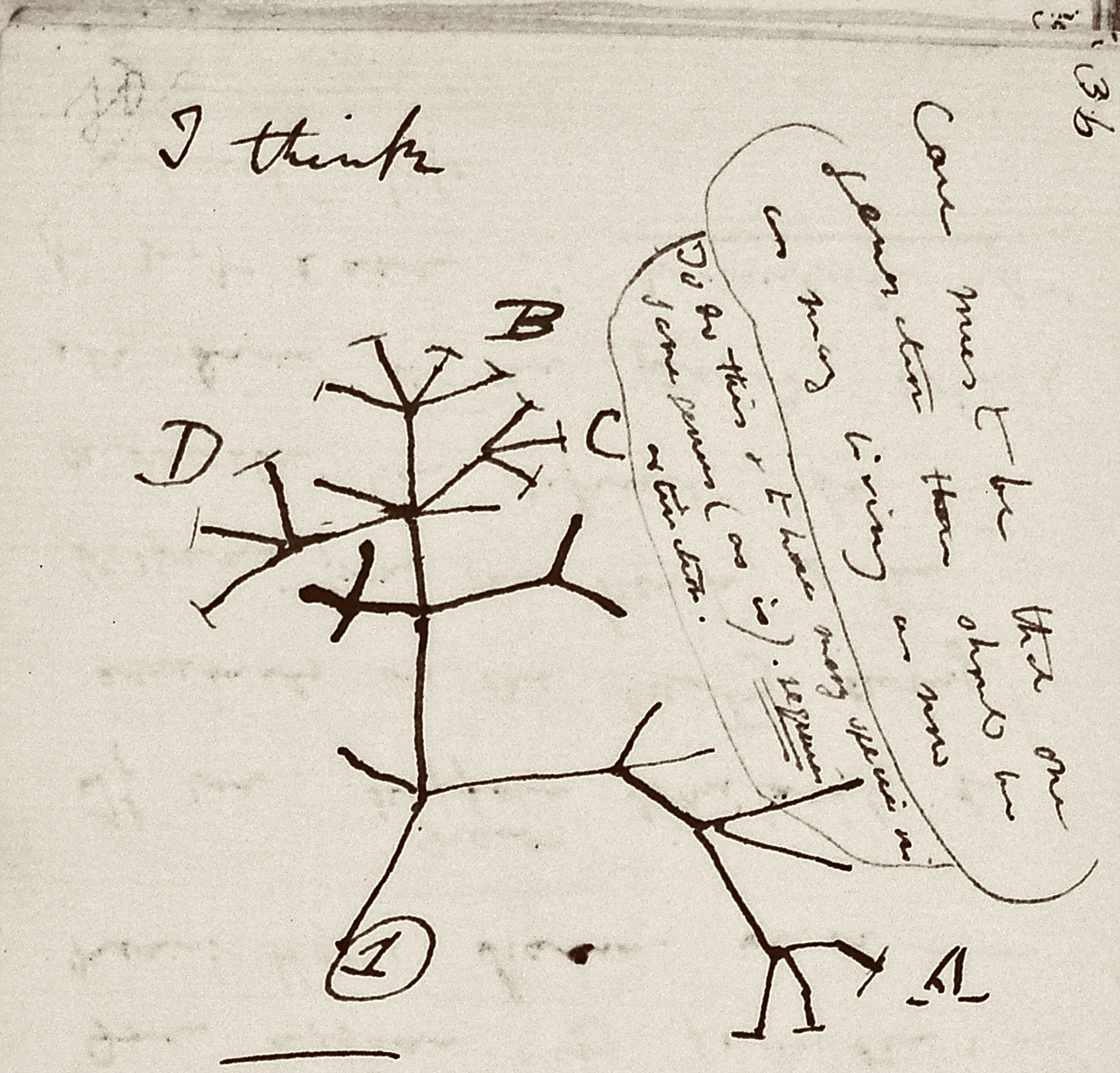 Detective Sergeant Sharon Burrell, of Cambridgeshire Police, said: "We are appealing for anyone with any knowledge of the whereabouts of these priceless artefacts to contact us. They are extremely valuable and important, both to the university, and anyone interested in the history of science.
"I hope the publicity surrounding their potential theft jogs someone's memory and leads to information coming to light that results in their return. Due to the time since their disappearance, information from the public will be very important to this investigation.
"We have made initial inquiries to trace their whereabouts, including contacting Interpol to place the items on their Stolen Works of Arts Register."
Anyone who may have information about the missing notebooks is asked to contact Cambridge University Library via email at ManuscriptAppeal@lib.cam.ac.uk, anonymously if they wish.
Alternatively, you can contact Cambridgeshire Police via web-chat, on 101 quoting crime reference number 35/71468/20 or by visiting www.cambs.police.uk/report.
You can also contact Crimestoppers, anonymously, on 0800 555111 or via www.crimestoppers-uk.org.